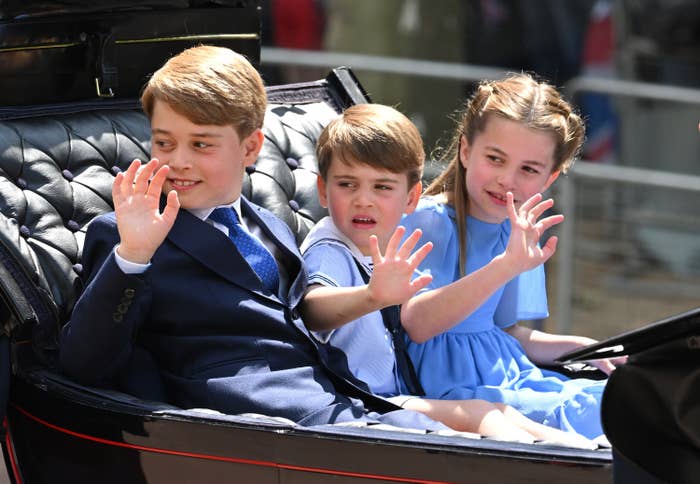 For the first time, Prince George, Princess Charlotte, and Prince Louis rode in a carriage together for the annual Trooping the Colour parade, as the Queen's Platinum Jubilee celebrations kicked off in London on Thursday.
The children rode with their mother, Catherine, the Duchess of Cambridge (aka Kate Middleton), and step-grandmother, Camilla, the Duchess of Cornwall. Their father, Prince William, the Duke of Cambridge, participated in the military parade on horseback.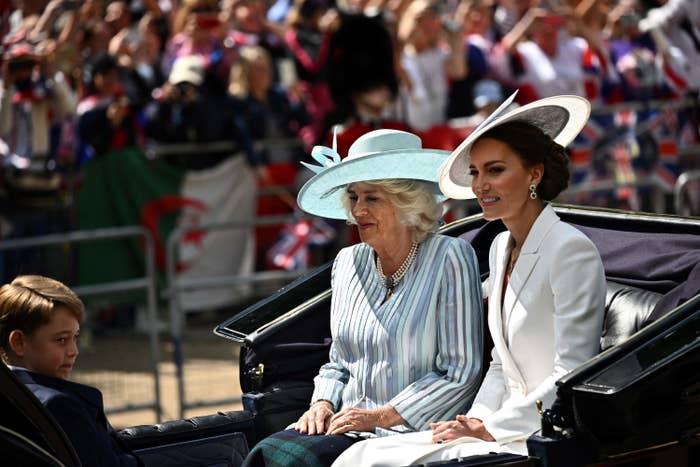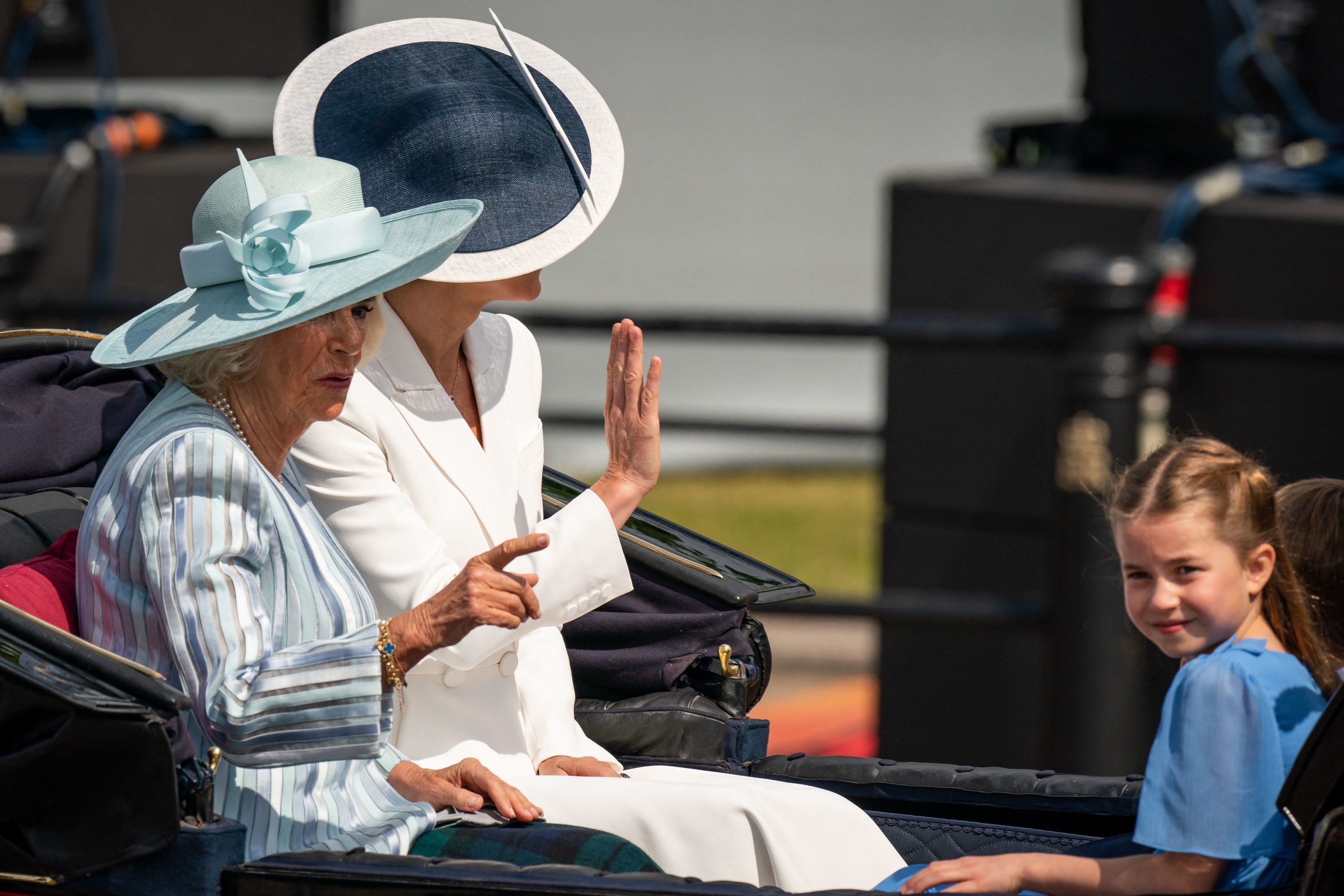 The Platinum Jubilee Central Weekend celebrations — which take place from Thursday through Sunday — mark the Queen's 70 years on the throne.
Trooping the Colour is the annual parade held in honor of the monarch's birthday. This year's parade is particularly significant because of the Jubilee — and it makes sense that the Cambridge children, who are third, fourth, and fifth in the line of succession, participated.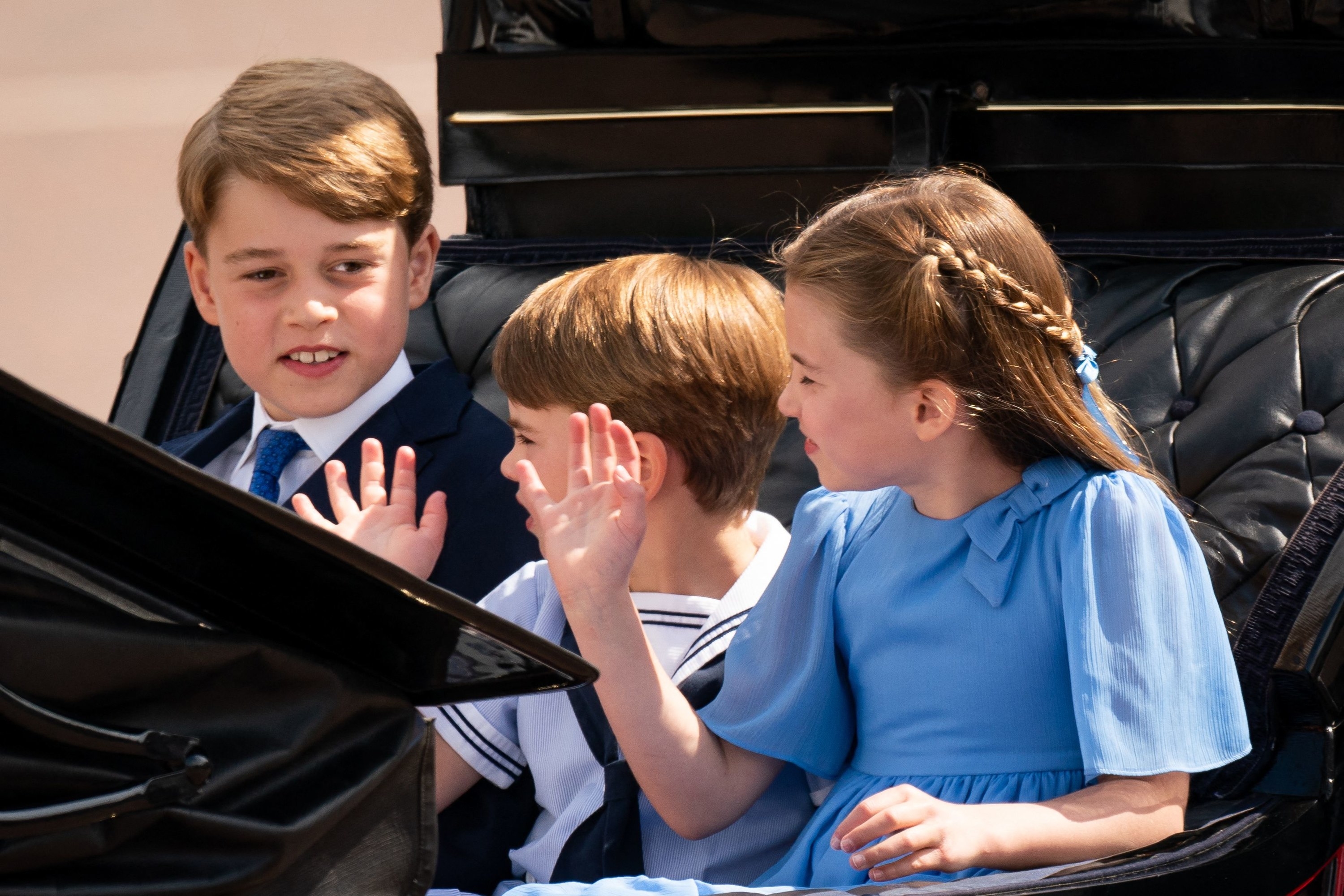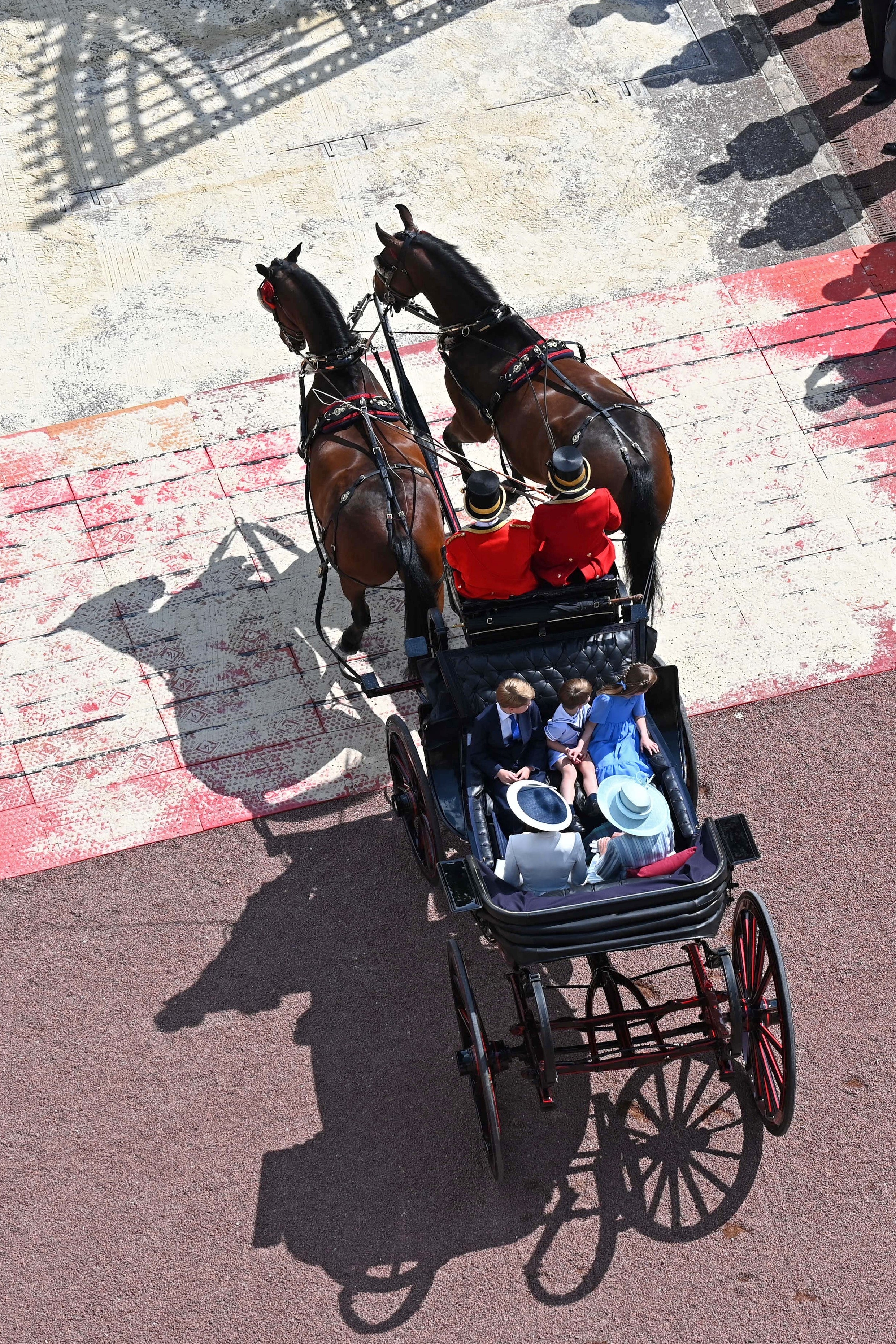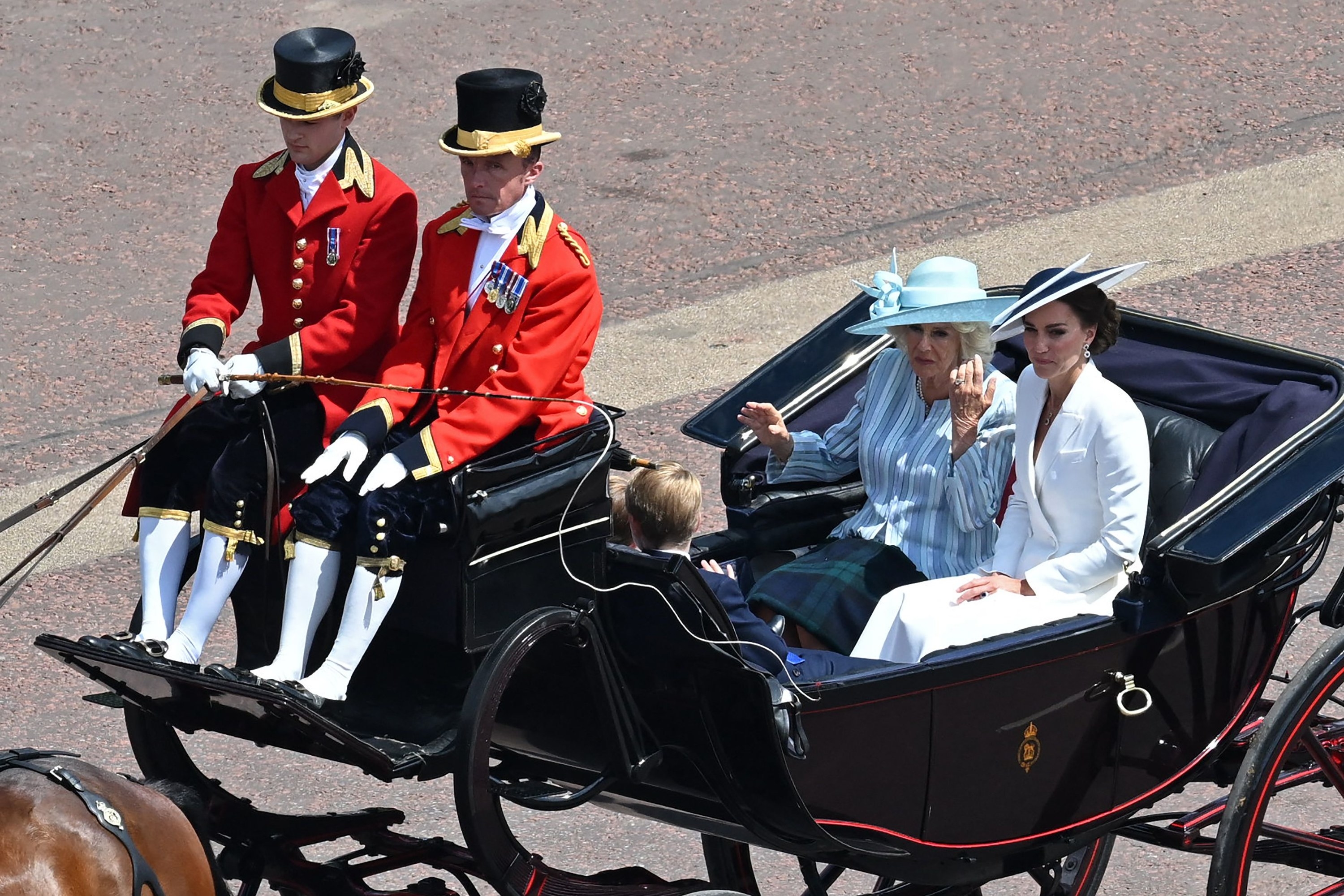 In past years, the Cambridge children have only appeared on the Buckingham Palace balcony with their parents at the end of the parade, so this is a big change.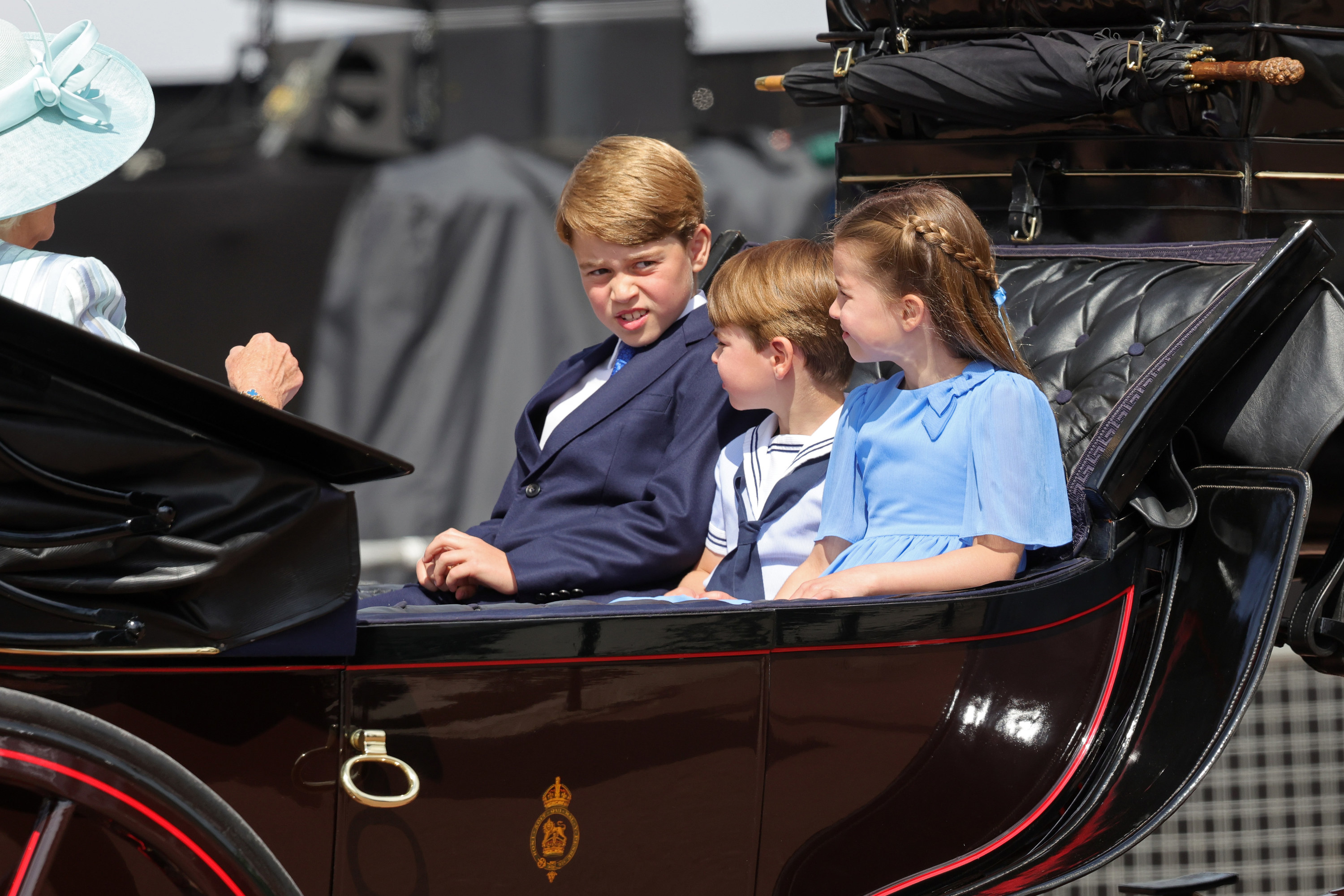 The children, 8-year-old George, 7-year-old Charlotte, and 4-year-old Louis, were dressed in various shades of blue.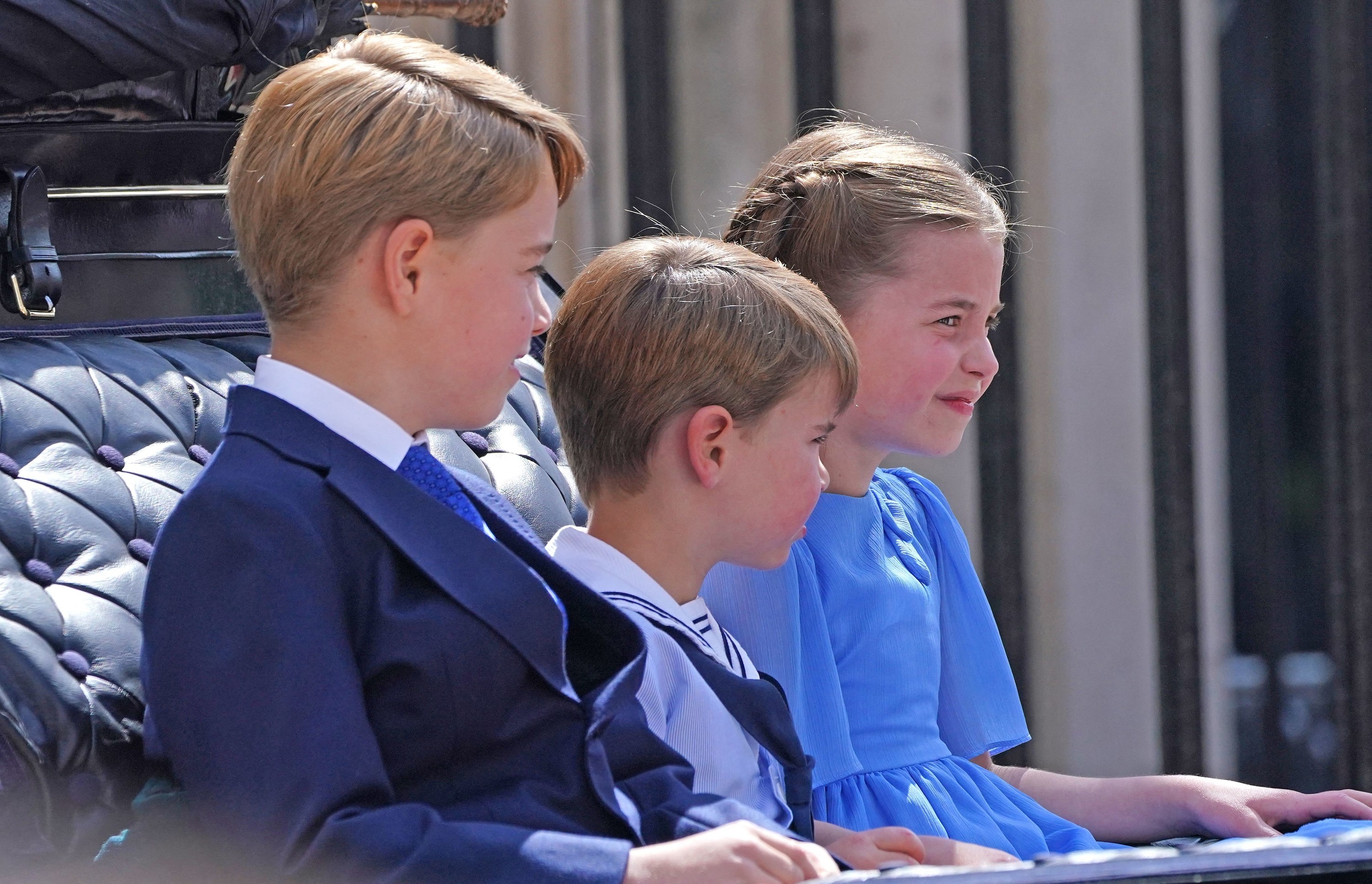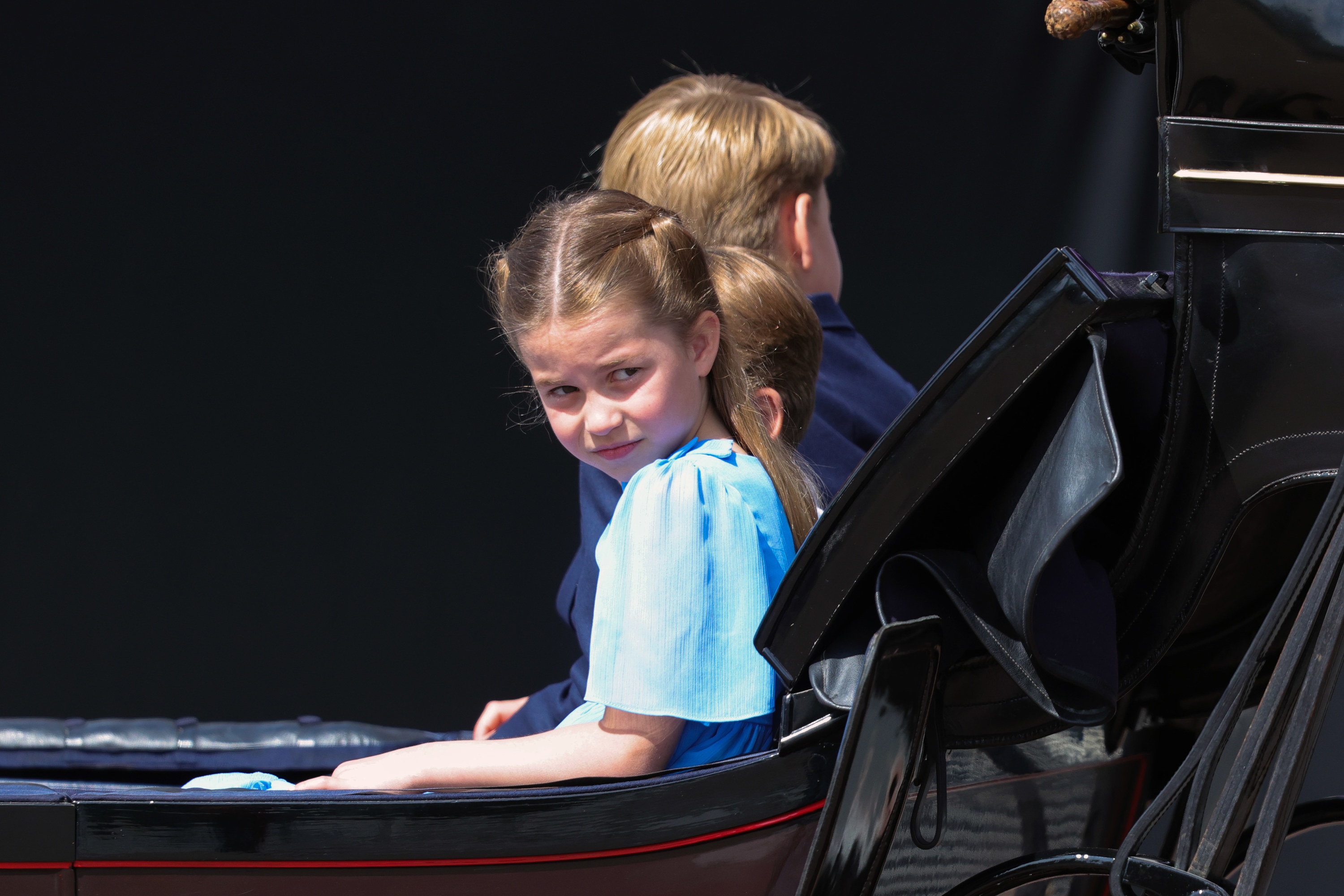 The trio waved at the crowds alongside their mother and step-grandmother.