This dog was handed over to the Jackson Rabies Control Animal Shelter in Tennessee yesterday after its owner saw it mounting another male dog and assumed that it was gay.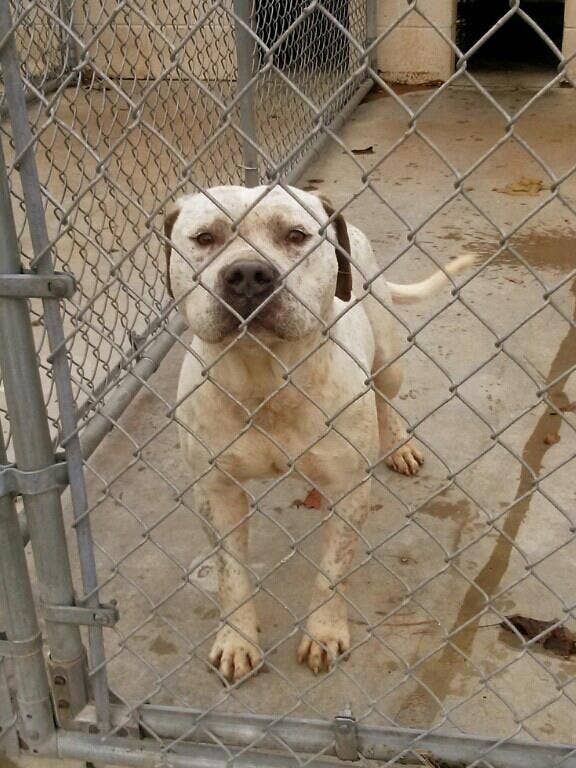 The pit bull/American bulldog mix was scheduled to be euthanized at 1:00 p.m. today until word of his plight was posted to Facebook. The "Jackson Madison Rabies Control Stalker," a woman who uploads images of shelter dogs to her account in the hopes of finding owners to adopt them, posted this message yesterday:
This guy was signed over to RC, not bc he's mean or bc he tears things up, but because... His owner says he's gay! He hunched another male dog so his owner threw him away bc he refuses to have a "gay" dog! Even if that weren't the most assinine thing I've ever heard, its still discrimination! Don't let this gorgeous dog die bc his owner is ignorant of normal dog behavior! He's in kennel 10L and he WILL be put down tomorrow bc there is no room at the inn!
More than 4,000 people shared the post overnight. Men and women from across the United States volunteered to adopt the dog or pay for him to be moved to a no-kill shelter.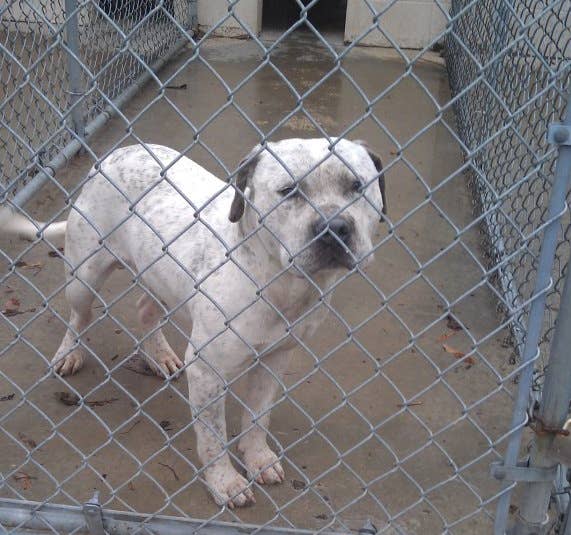 Rescue group "Saving the Animals Together" posted on Facebook Thursday morning that the dog was safe, although they clarified that the individual who adopted the animal was not associated with their organization:

This is the woman who reportedly rescued the pup: