An image began to circulate on social media Saturday afternoon claiming to show one of the Paris attackers wearing a suicide bomb vest.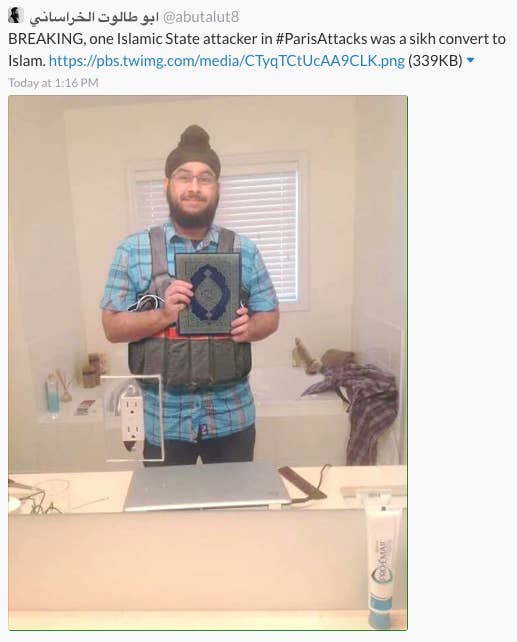 The image was even shared by one of the largest — though unofficial — pro-ISIS channels on Telegram, the app that the extremist group used to take credit for the attacks in Paris.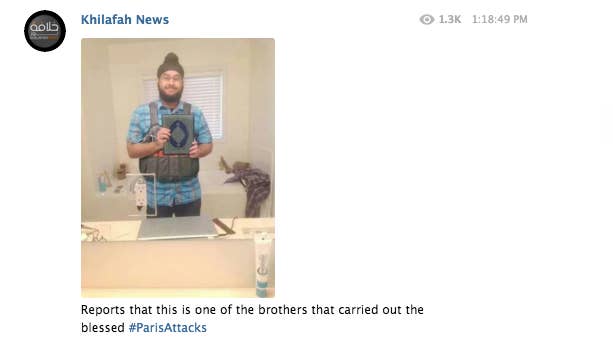 However, the image soon began to attract skepticism from social media users.
When examined closely, the image appears to have been photoshopped. It includes many elements that would be unlikely for a member of a radical Islamist sect.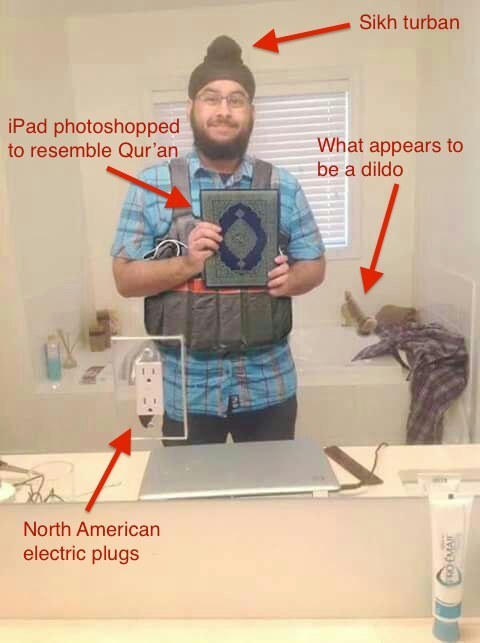 Veerender Jubbal, a Canadian man who is Sikh, then tweeted that the selfie actually showed him — not a radical Islamist terrorist.
Jubbal tweeted the original bathroom selfie as proof.
He added he has never been to Paris.
He attributed the faked image to supporters of Gamergate, a controversial online movement. He has been sparring with its followers on the internet for a year. He briefly left Twitter earlier this year.
People who identify as pro-Gamergaters have been gleefully sharing news of Jubbal's misidentification.
Despite the unwanted attention, Jubbal noted on Saturday night that he remains valuable, rad, and "cute as gosh."
However, things changed early Sunday morning after some media outlets saw Jubbal's photo circulating. One of the largest papers in Spain published his photo on the front page as if he had been involved in the Paris attacks.
The photoshopped picture was also apparently part of a segment on the channel's website.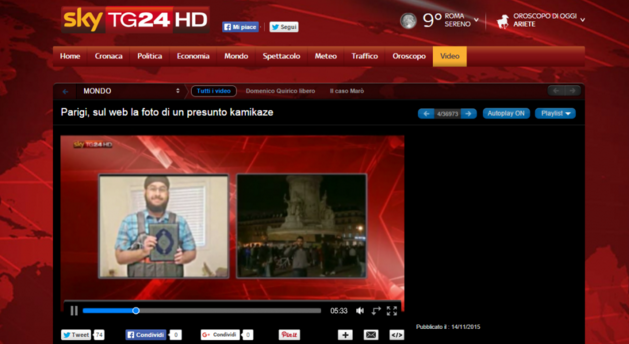 Later on Sunday, Jubbal tweeted that the image had spread from European media outlets to publications in Asia.
On Monday, Jubbal released a statement, saying the last two days had been "deeply disturbing."
The statement, released through the Sikh Coalition, read in part:
Over the weekend, a photograph was doctored to suggest that I was one of the terrorists associated with the Paris tragedy. This despicable action was then quickly made worse when some international news outlets decided to share the image as truth. Let me be clear — the photograph is a fake and I am not affiliated with terrorism of any kind.

While the past 48 hours have been deeply disturbing on a personal level, the broader impact of this image going viral for the Sikh community is what upsets me the most. Sikh articles of faith, such as our turbans and beards, represent a commitment to universal justice, equality, and helping others (seva), yet Sikhs continue to be mistakenly and offensively associated with terrorist networks abroad.

The Sikh community has faced significant violence and discrimination following major terrorist attacks because of our religious appearance. We must be better than this.
The full statement is here.
Correction: An earlier headline on this story said GamerGate supporters were to blame for photoshopping Jubbal, accusing him of the Paris attacks. It has been changed to show that Jubbal believes they were behind the photoshop and that GamerGate supporters pushed the idea on social media.