The trailer starts off with Sansa Stark walking through the Godswood at Winterfell, amid an ominous voiceover by Littlefinger talking about fighting "everywhere," not just in the north and the south.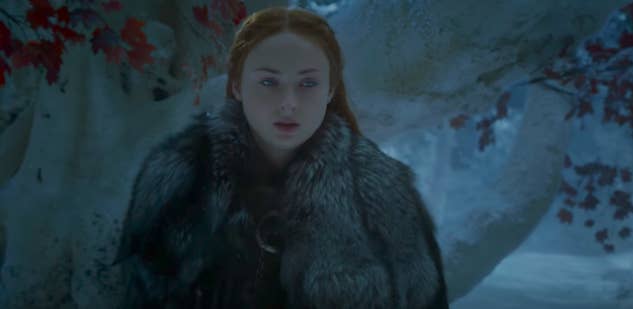 And it certainly looks like we'll see fighting everywhere, based on the trailer. We see Jaime Lannister overseeing a group of Lannister archers.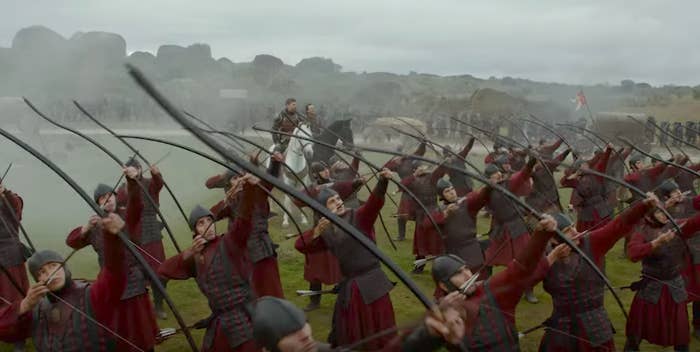 We also see more of the Night King and his armies on the move, which doesn't bode well for anybody on the opposite side of the wall, TBH.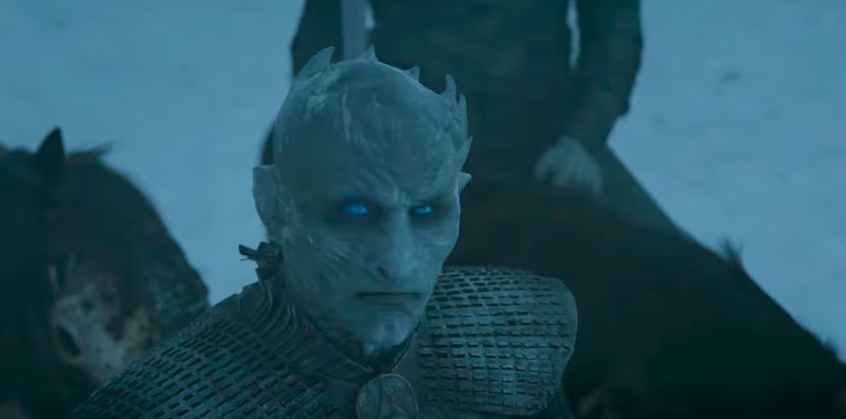 Then there's a shot of Greyjoy fleets (probably Euron Greyjoy's ships) pulling into Kings Landing.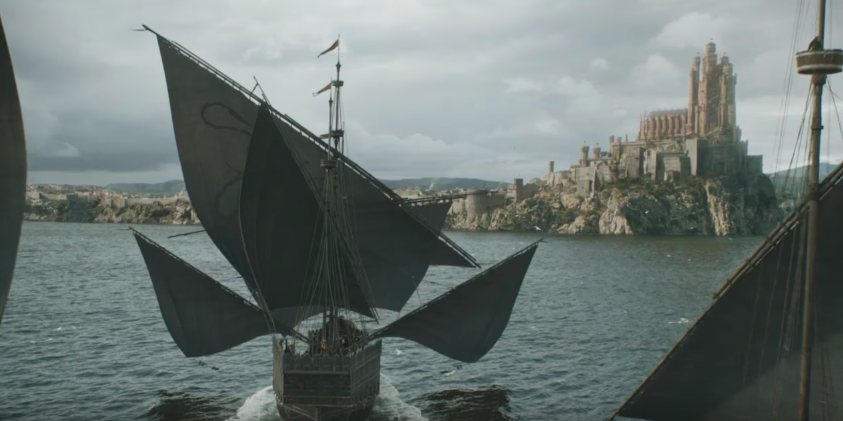 Also in "possible new alliances of GoT Season 7," we see Jon Snow and Davos Seaworth standing on a beach together somewhere in the south — which means IT LOOKS LIKE JON AND DANY ARE GOING TO MEET MAYBE?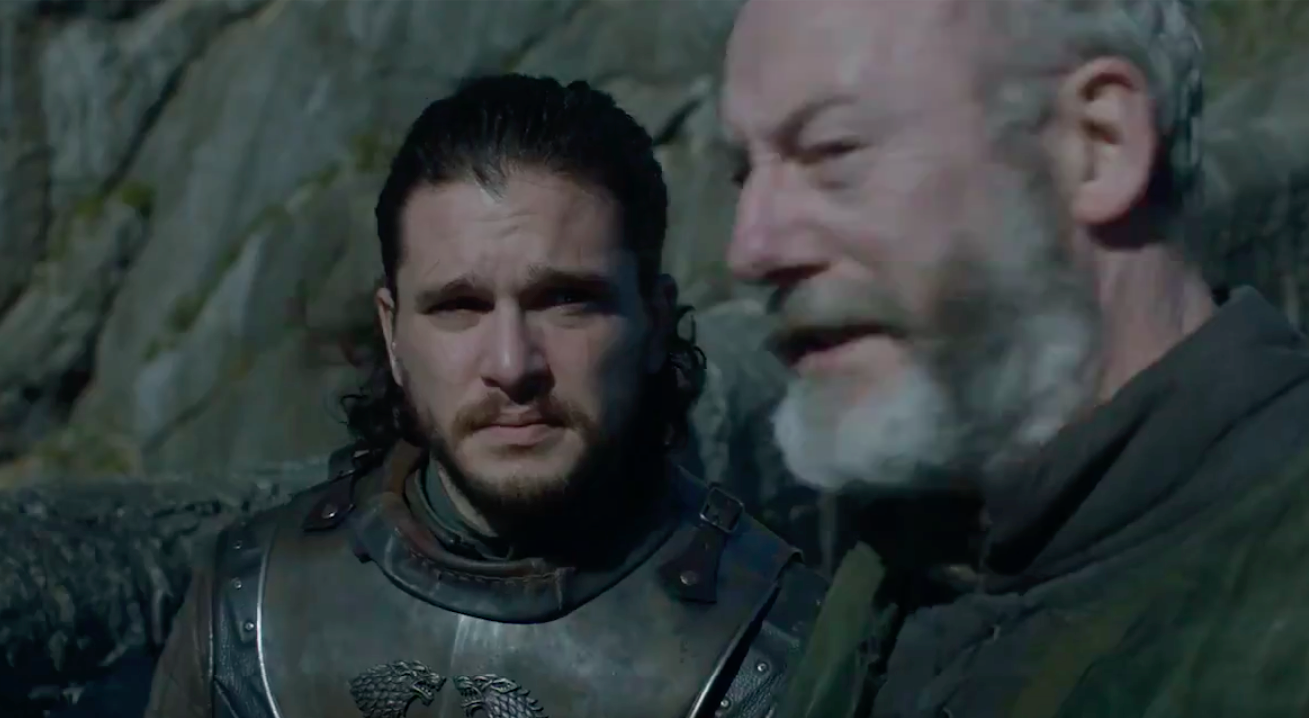 The new trailer shows way more of Daenerys's dragons in battle, and I think it's safe to say that they're going to FUCK SHIT UP this season.
I mean, why else would the trailer show Jaime jousting down a burning field of Lannister men and flags?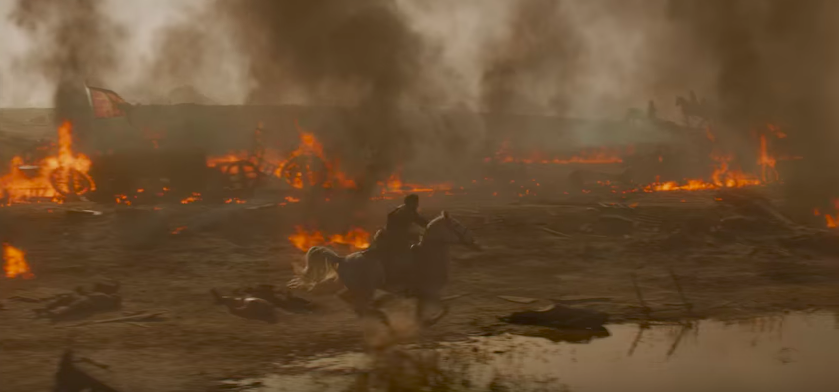 Or Theon and Yara Greyjoy, who both have a look that screams, "SHIT, what is THAT and why is it setting everything on fire?!?"
SPEAKING OF FIRE, DID I MENTION THE FLAMING RETURN OF BERIC DONDARRION, LIGHTING UP HIS SWORD LIKE A GODDAMN JEDI LIGHTSABER.
July 16 can't come fast enough.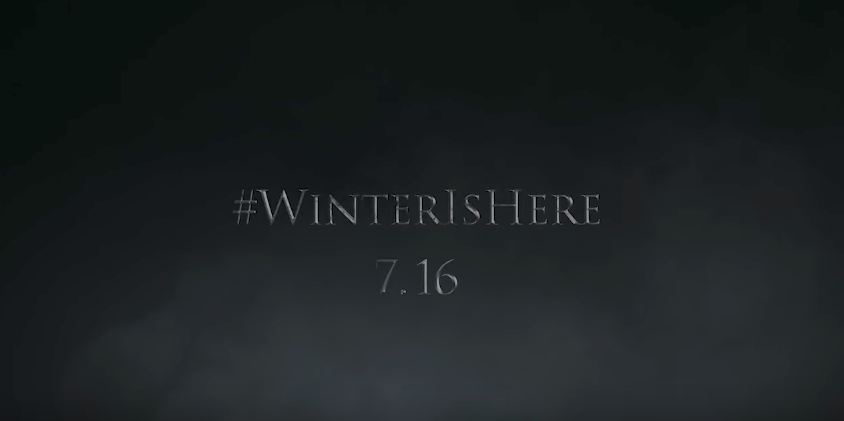 CORRECTION
Jaime Lannister's name was misspelled in a previous version of this post.