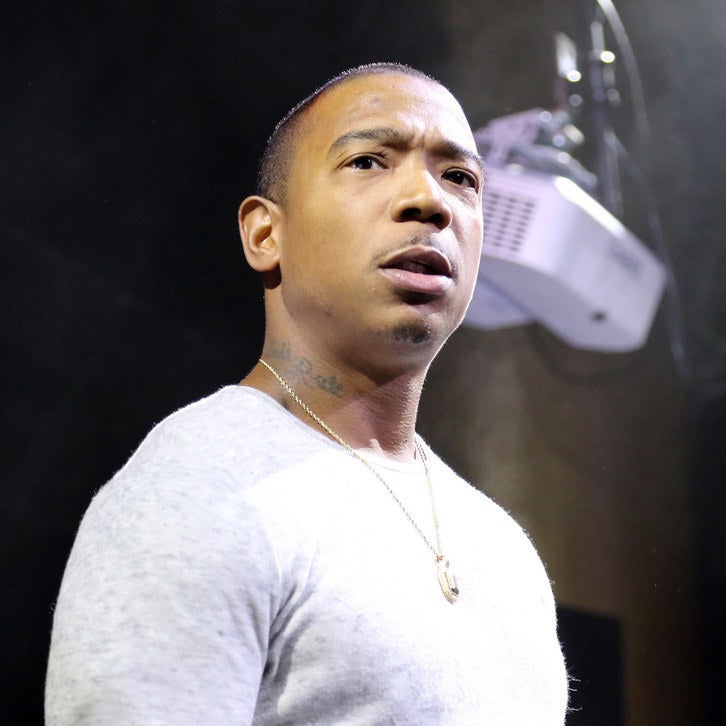 A class action lawsuit seeking $100 million in damages was filed against Ja Rule and Billy McFarland, the organizers of Fyre Festival, which was billed and hyped on social media as a luxury concert in the Bahamas that descended last week into complete chaos and was promptly canceled.
The lawsuit was filed Sunday in the U.S. District Court for the Central District of California by Daniel Jung, "on behalf of all ticket buyers and festival attendees defrauded and wronged" by the festival's figureheads. Jung and his attorney Mark Geragos anticipate more than 150 other plaintiffs to join the suit in the coming weeks.
Ja Rule (aka Jeffrey Atkins) and McFarland are accused of fraud, negligent representation, breach of contract and breach of the covenant of good faith and fair dealing. "[The] outrageous failure to prepare, coupled with Defendants' deliberate falsehoods in promoting the island 'experience,' demonstrates that the Fyre Festival was nothing more than a get-rich-quick scam from the very beginning," the lawsuit alleges.
Jung is seeking damages for the initial cost of his Fyre Festival tickets and airfare, the emergency travel booked after the event was cancelled, and "the significant emotional pain and suffering from being stranded in a foreign country."
The lawsuit includes a number of social media posts from festival attendees as evidence of a "dangerous and panicked situation."
The lawsuit claims that the defendants "had been aware for months that their festival was dangerously under-equipped and posed a serious danger to anyone in attendance," but continued to promote it, using celebrities including Kendall Jenner and Bella Hadid in their advertisements and creating elaborate websites and festival accommodation mock-ups.
The now-viral photos of empty concierge and medical booths, crowded airports, and sad cheese sandwiches are included as evidence against the Fyre Festival organizers.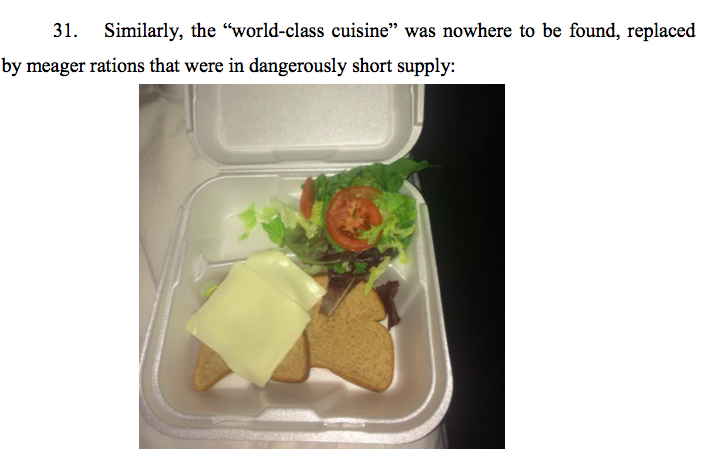 The lawsuit claims "the festival's lack of adequate food, water, shelter, and medical care created a dangerous and panicked situation among attendees—suddenly finding themselves stranded on a remote island without basic provisions—that was closer to 'The Hunger Games' or 'Lord of the Flies' than Coachella."
However, an individual in one of the Instagram posts used as evidence in the suit tells BuzzFeed News the photo of her doesn't correspond to the festival.
"I did not authorize that photo of me and the pig to be used in the lawsuit," Ashleigh Schap, the woman pictured in the Instagram, said via email. "It is of the swimming pig beach, not of festival grounds."
The swimming pigs are a famous Bahamas tourist attraction. They live on Big Major Cay, an uninhabited island; the Fyre Festival was held on Great Exuma, a fair distance south of the pig island.
Schap told BuzzFeed News that she has not been approached by the law firm and is "not involved in the suit as a plantiff [sic] currently."