Family and Officials Tell Conflicting Tales Of Black Man Found Dead In Jail Cell's Final Weeks
A lawyer representing Jamycheall Mitchell's family said the 24-year-old inmate spent the last weeks of his life living in his own bodily waste.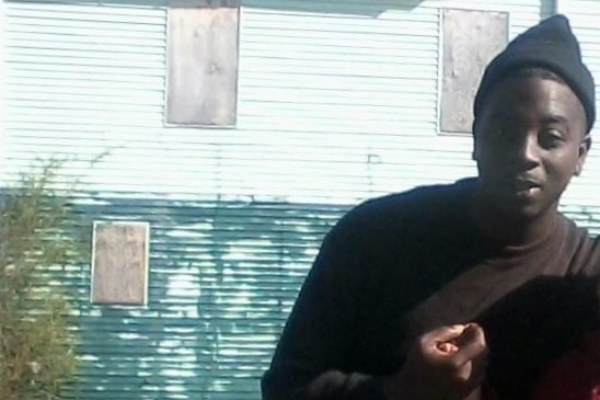 The family of Jamycheal Mitchell, 24, who was found dead in his jail cell in Virginia on Aug. 19, says that he spent the last weeks of his life covered in his own feces and urine, the Virginian-Pilot reported.
Attorney Mark Krudys, who was recently retained by Mitchell's family, told the Virginian-Pilot that the inmate had a severely swollen leg at the time of his death, and that his body was covered in his own bodily waste.
"My sources indicate that ... it looked like he had almost a cast on it," Krudys said. "The question becomes, was his severe weight loss related to a disease process or to starvation?"
Krudys said that the medical examiner told him that Mitchell's leg was swollen beneath the knee when he died, and his body weighed 144 pounds. Mitchell's family says this is approximately 40 pounds lighter than he weighed when he was arrested.
"His body failed," Roxanne Adams, Mitchell's aunt, told The Guardian, saying that her nephew's body appeared to have no muscle mass. "It is extraordinary. The person I saw deceased was not even the same person."
Mitchell was arrested in April on suspicion of stealing a Zebra Cake, Snickers bar, and a two-liter Mountain Dew, valued at about $5, from a 7-Eleven. He was charged with petty larceny and trespassing and transferred from Portsmouth City Jail to Hampton Roads Regional Jail, where he later died.
Family members told WTKR NewsChannel 3 that Mitchell suffered from bipolar disorder and schizophrenia, and refused to take his medication while in jail.
Court documents obtained by the Virginian-Pilot indicate that officials were aware of these mental health problems. In May, a judge found Mitchell incompetent to stand trial and ordered that he be transferred to Eastern State Hospital, a mental health care facility.
Adams said that there were no beds available at the hospital, which forced Mitchell to remain in jail. "If he would've gone to Eastern State we wouldn't be going through what we're going through now," Adams told WTKR NewsChannel 3.
Here's a photo of Mitchell's jail cell: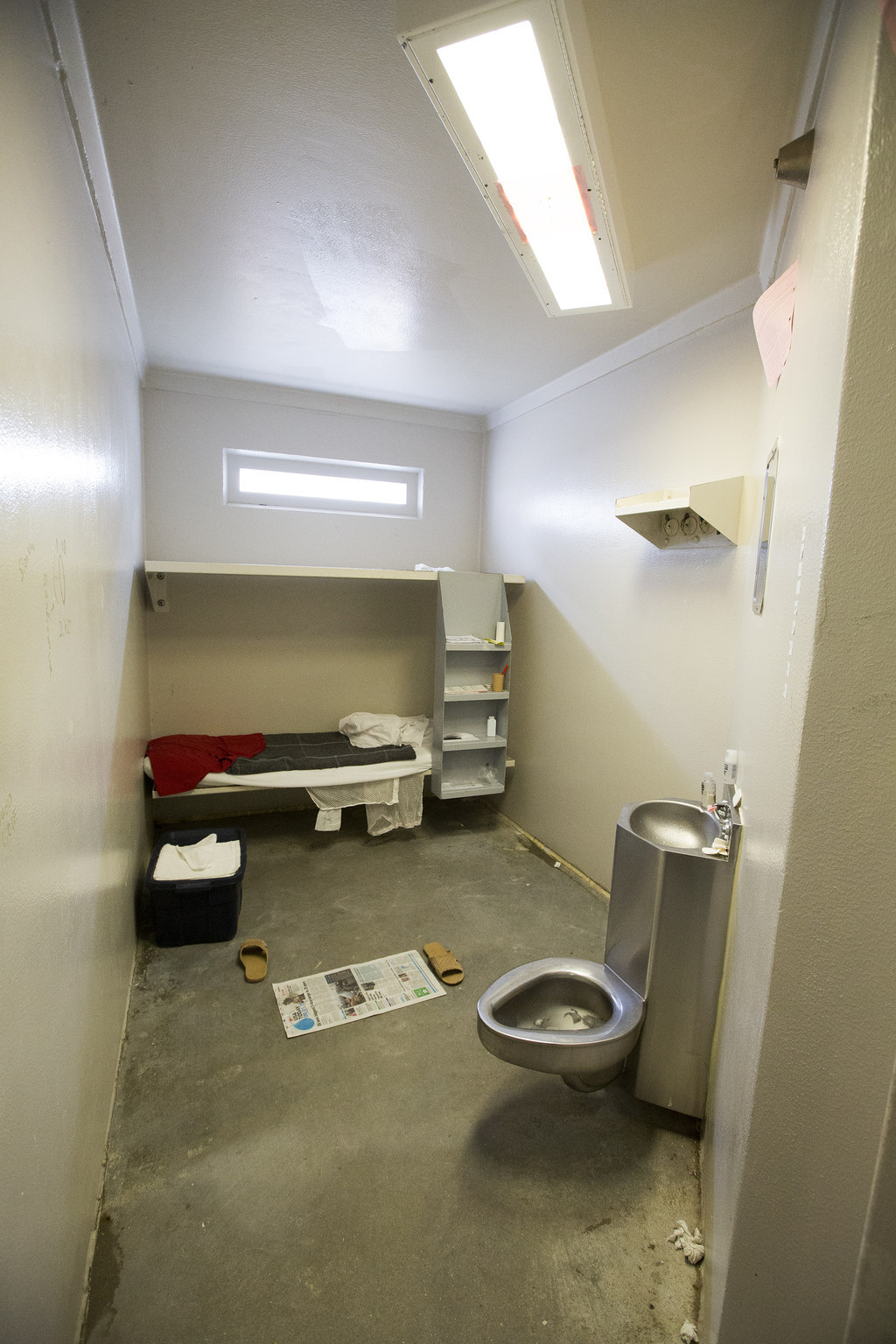 Although jail officials dispute many points of the family's account of Mitchell's living conditions, Assistant Superintendent Lt. Col. Eugene Taylor III told the Virginian-Pilot that Mitchell's cell often contained urine and feces.
"He would create a condition in his cell where we would have to go in there and clean it up," Taylor said. He told the Virginian-Pilot that Mitchell had never been denied wash water or toilet water and paper, contrary to the family's report that he hadn't showered for a month before he died and was unable to flush the toilet in his cell.
Taylor also said that Mitchell never refused food and was never forced to eat with feces on his hands. "Could he have taken the tray and flushed it down the toilet?" Taylor said. "Sure, he could have."
"But again, he has that impairment. If he puts his hands in feces and decides to eat, there is no indication we would necessarily see that. It's impossible to tell if that is true or false."
Krudys declined to comment on the case.