Sussex police say they are actively investigating 67 reported drone sightings and carrying out a forensic examination of a damaged drone found near the town of Horley, following the shutdown of London's Gatwick Airport.

Two people arrested on Friday night have been released without charge, Sussex Police said Sunday.
A 47-year-old man and a 54-year-old woman were taken into custody on suspicion of "disrupting services of civil aviation aerodrome to endanger or likely to endanger safety of operations or persons" but were let go without charge on Sunday morning and will face no further action.
In a statement, Sussex Police Detective Chief Superintendent Jason Tingley said both people had fully cooperated with the inquiry and that he was satisfied they are no longer suspects.
Tingley added that police could not discount the possibility that there were no drones, admitting that police had no genuine footage of the drone sightings, according to the BBC.
However, police later confirmed that investigations into the reported drone sightings are very much ongoing. They reportedly told ministers at the Department for Transport that suggestions that there may be no drones were a miscommunication, according to the Guardian.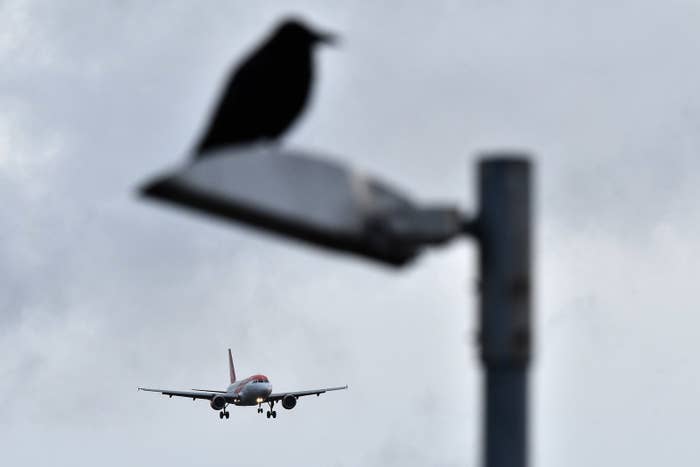 "We are interviewing those who have reported ... sightings, [and] are carrying out extensive house to house enquiries," Tingley said in Monday's statement.

In a further statement, Deputy Chief Constable Jo Shiner said: "We can unequivocally state that there have been numerous illegal drone sightings at the airport over three days from 19 to 21 December.

"There were numerous reports clustered around 37 occasions where a drone or drones were seen and I am keen for those responsible to be brought to justice."

Police shared further detail of some of the suspected drone sightings, by officers and members of the public, which included multiple reports of flashing lights.

"At around 1.15am on 20 December, six people — three airport workers and three police officers — reported over 30 minutes seeing a drone near the runway," the statement read.

"Over about 30 minutes at about 5pm on 21 December six people — a member of the public and five police officers — reported seeing a drone near a hangar."

They noted that the reports were corroborated by a member of airport staff.

A £50,000 reward is now being offered for information related to illegal drone activity around Gatwick.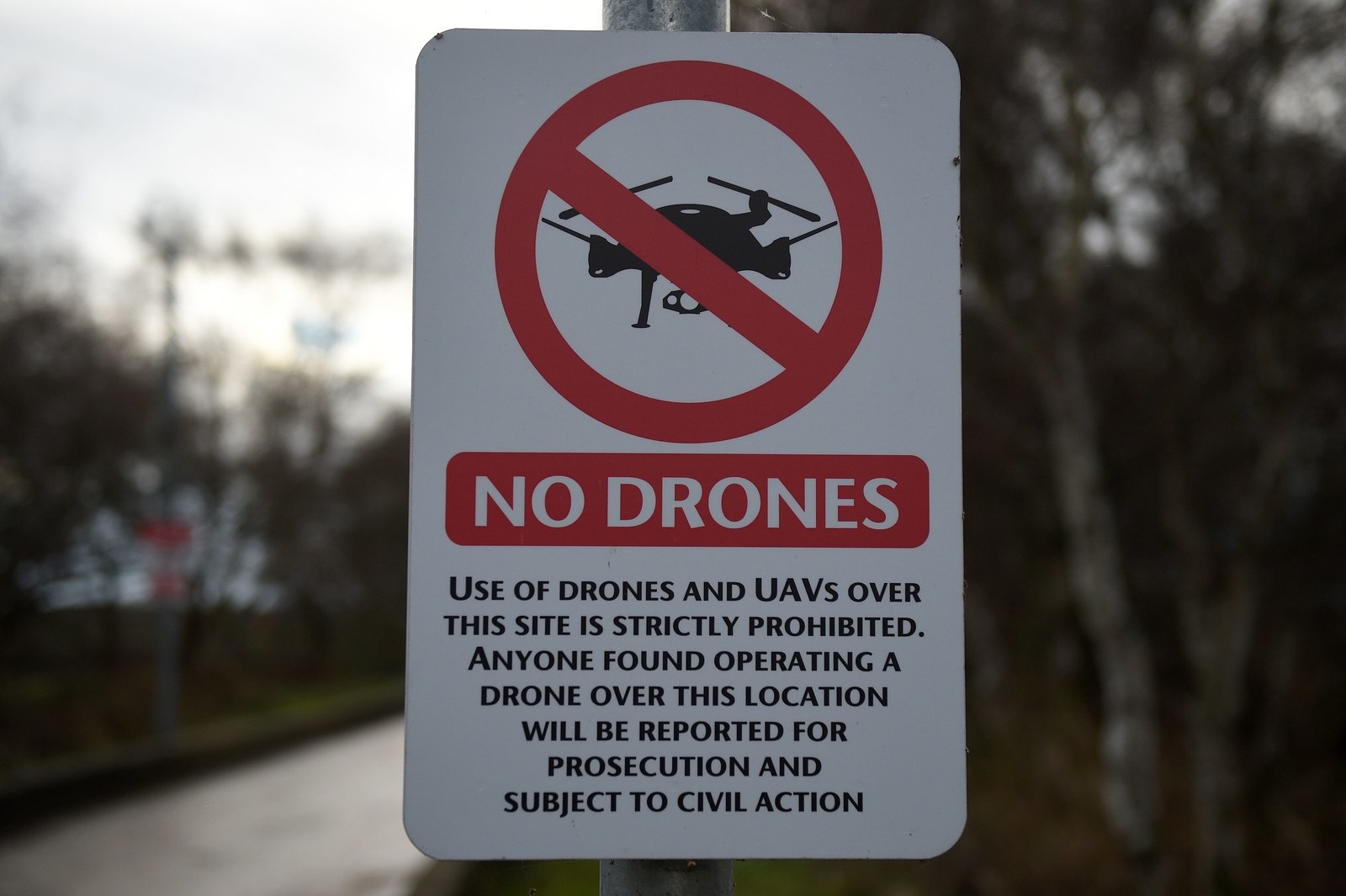 Flights resumed at the busy airport Friday morning, ending a frustrating standstill in the UK's second-busiest airport.

"Gatwick's runway is currently available and a limited number of aircraft are scheduled for departure and arrival," the airport tweeted just before 7am local time.
No information was released regarding the two arrests that were made by police, only that they were made after 10pm Friday.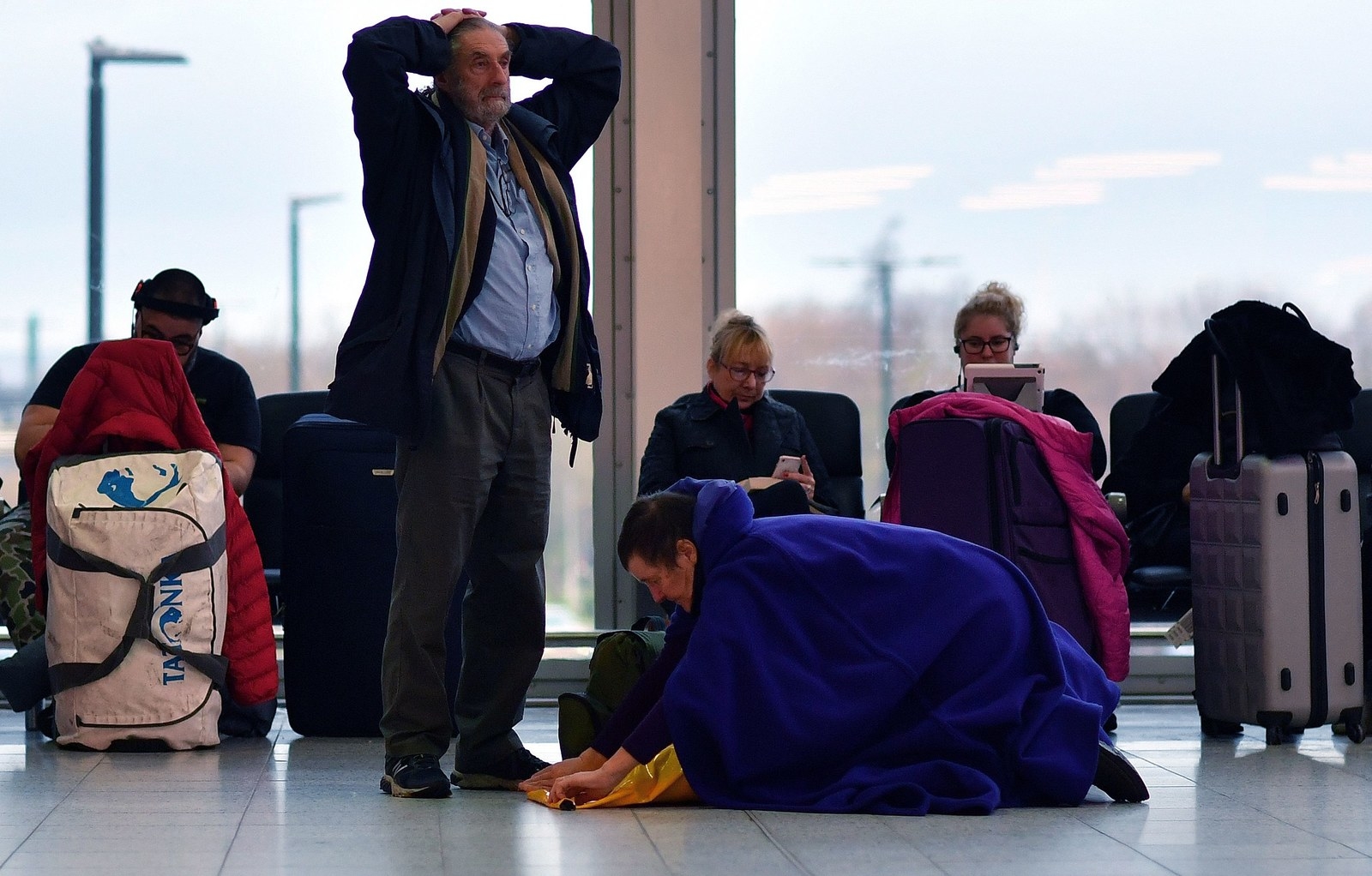 "Our investigations are still on-going, and our activities at the airport continue to build resilience to detect and mitigate further incursions from drones, by deploying a range of tactics," Sussex Police Superintendent James Collis said in a statement.
Transport secretary Chris Grayling told Radio 4's Today programme there could be a number of motives behind the drones that forced the airport to shut down, including an environmental protest, adding that it was "unlikely" to be an intervention by a foreign state.

"We've had to assemble a variety of different measures around that airport to make sure it's safe. We've now got to say, 'What lessons do we learn from this? What can be done at other airports to mitigate the risk?'" he said. "This is something that has not been experienced before. It's a new kind of attack that we're going to have to now make sure we're really prepared for."
Asked whether the affected passengers will be compensated, Grayling said: "This is something I would hope the insurance industry would take an enlightened view about."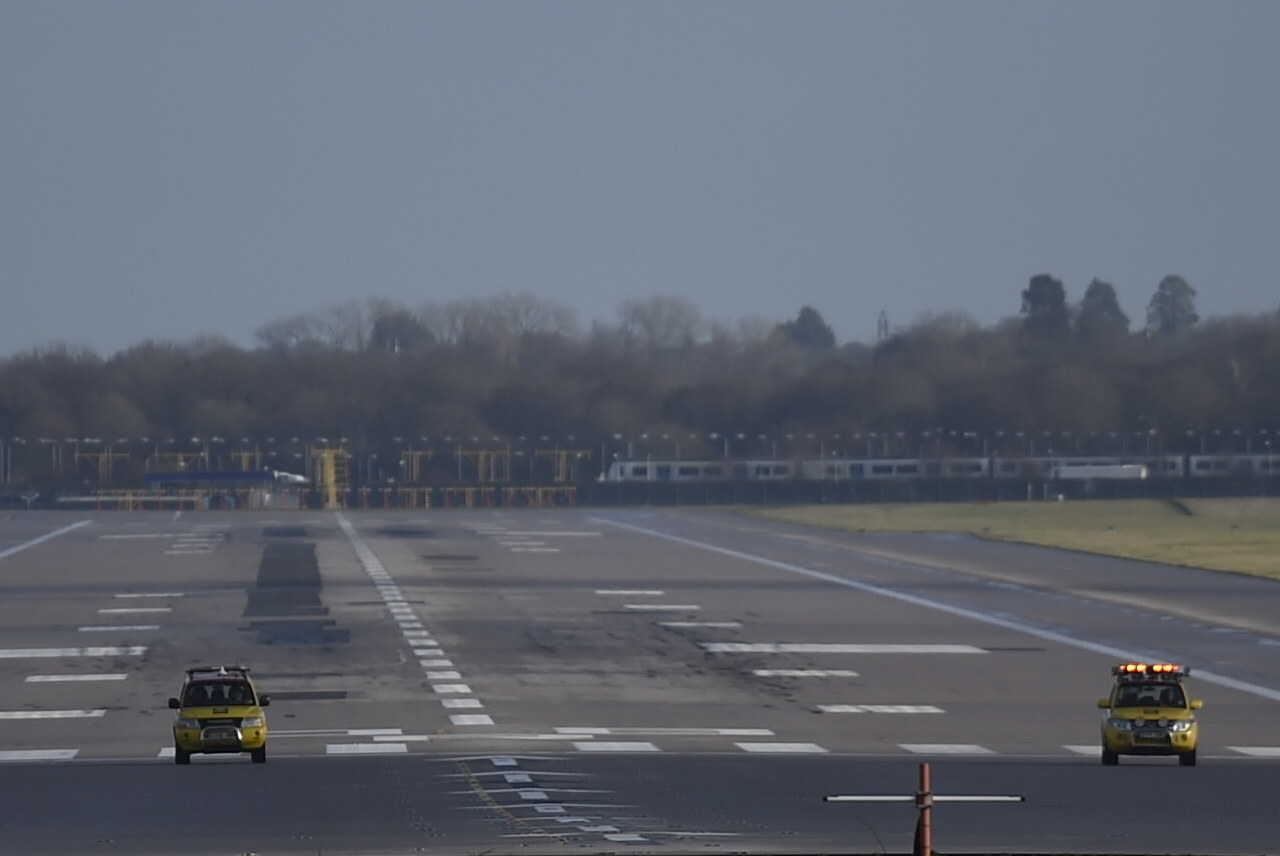 His comments came after the army was called in to deploy special equipment to clear the drones, which police said couldn't be taken down with guns because of the danger of stray bullets.

On Thursday, officials had said the airport would remain closed overnight after drones were recently spotted in the area again. They also warned passengers not to travel to the airport on Friday unless they were advised to.
Sussex police believe the drones are "a deliberate act to disrupt the airport", but have said in statements that "there are absolutely no indications to suggest this is terror-related".
Woodroofe said the airport took the decision to stop flights on Wednesday at around 9pm when two drones were spotted coming "over the perimeter fence and into where the runway operates from".

The runway was briefly reopened Thursday around 3am, but closed 45 minutes later when there was "a further sighting of drones", Woodroofe said.

Meanwhile, tens of thousands of passengers were left waiting for their flights for roughly a day.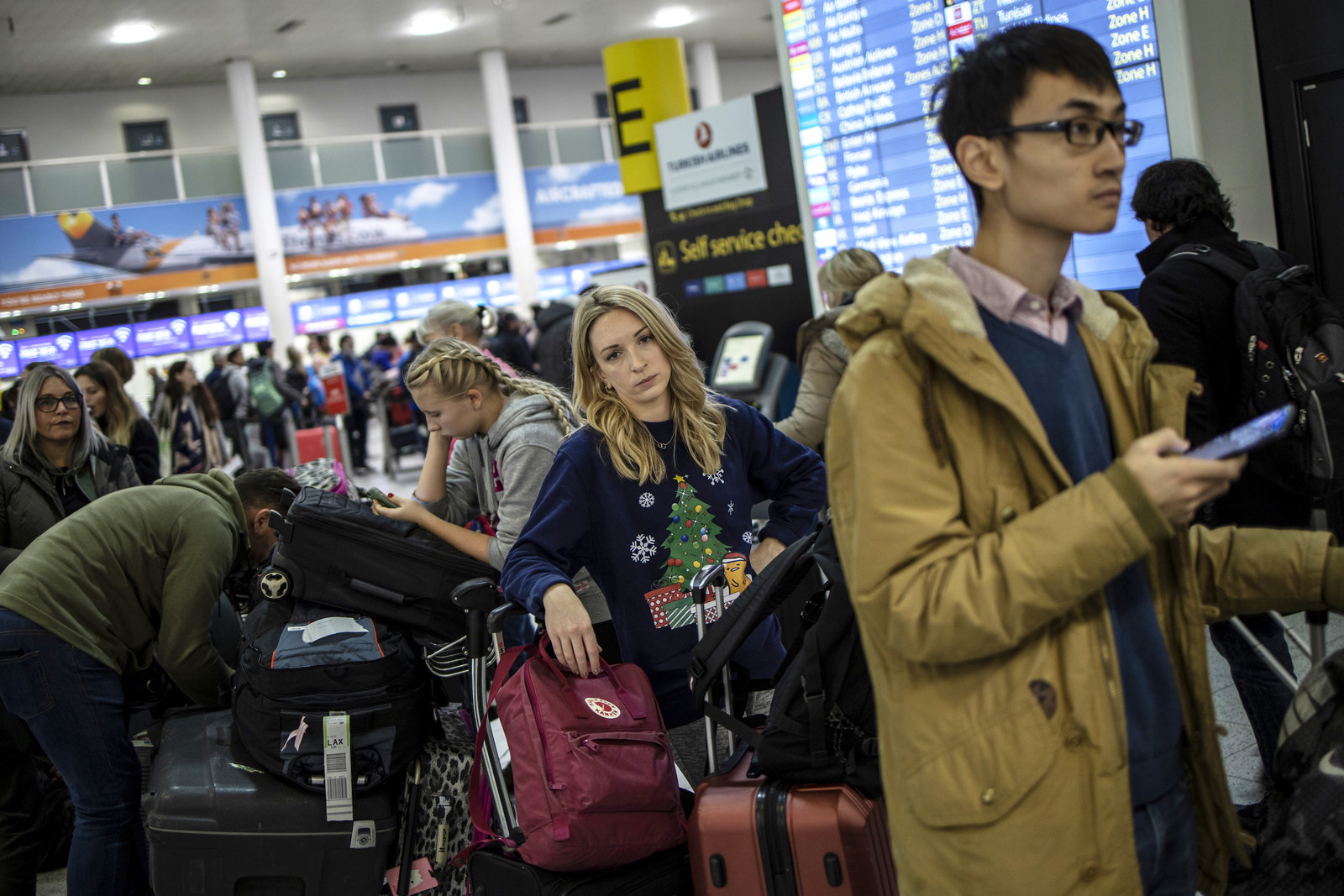 "Each time we believe we get close to the operator, the drone disappears; when we look to reopen the airfield, the drone reappears," Burtenshaw said.

Prime minister Theresa May — who has had her hands full dealing with Brexit negotiations — said in a news conference that her government was working with Gatwick Airport and local police to resolve the situation.

"We have already passed legislation in relation to the use of drones. As it has been made clear, the activity we have seen is illegal and those who are caught endangering aircraft can face up to five years in prison," May said.

And defence secretary Gavin Williamson said on Thursday that the Ministry of Defence was deploying forces with "unique military capability" to bring down the drones.

"The armed forces have a range of unique capabilities and this isn't something we would usually deploy but we are there to assist and do everything we can so that they are in a position to open the airport at the earliest opportunity," Williamson said.

Naturally, there were memes about the ongoing effort to stop the drones.
And frustration with police.
And just general frustration with the state of affairs.
Meanwhile, stranded passengers posted online about the rapidly devolving conditions at the airport...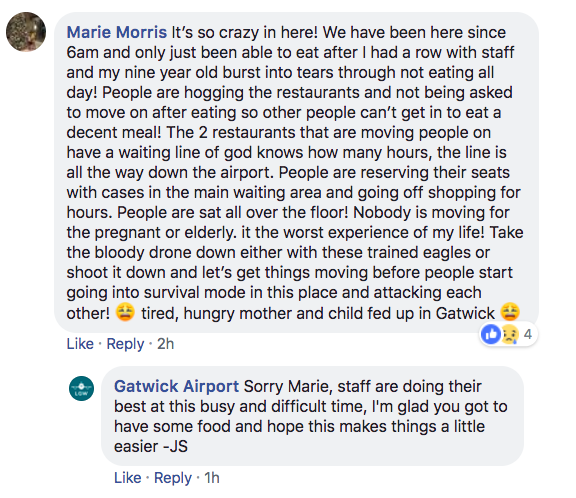 ...and the general lack of information about when the situation will be resolved.