Italian discus thrower Daisy Osakue was injured in a suspected racially motivated attack in Turin on Monday.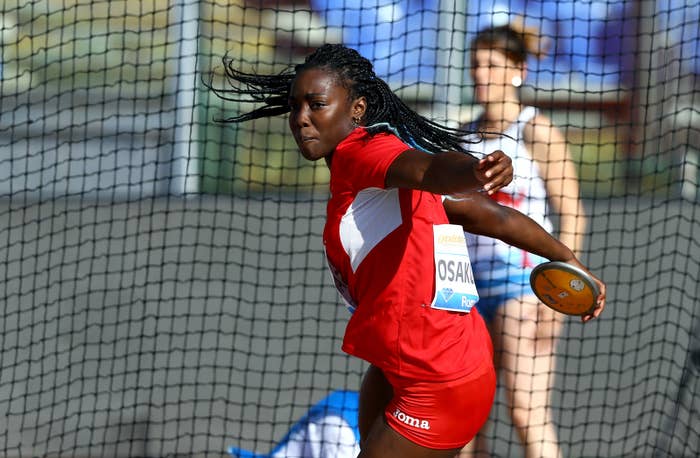 Osakue, 22, is a rising track and field star who specializes in the discus throw. Born in Italy to Nigerian immigrant parents, she is an Italian citizen who attends and trains at Angelo State University in Texas during the school year.
She holds Italy's under-23 discus record as well as the NCAA Division II record, which she broke during competition in April.
Osakue said she was hit in the face by an egg thrown at her from a moving car. The egg shattered upon impact and eggshell fragments entered her eye, causing damage to her cornea.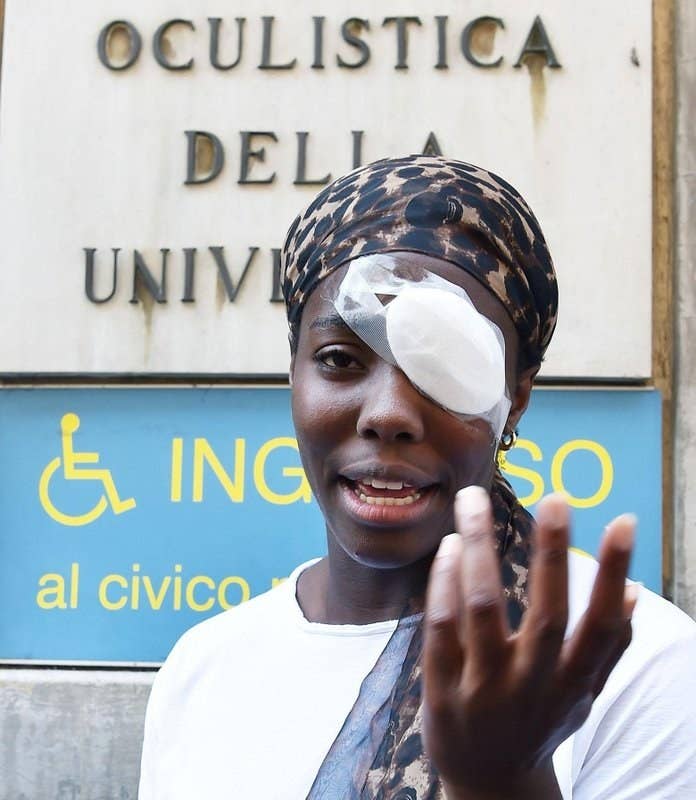 Leaving a hospital clinic Monday evening, the athlete told reporters that she had been crossing a street on the outskirts of Turin when she saw a car speeding toward her. As she was running to get out of the way, she felt something hit her face, causing her to fall forward.
"I'm sorry to say it, but I think we're dealing with racism," Osakue said.
The 22-year-old said that she thinks she might have been mistaken for one of the African sex workers who work the streets in and around the area where she was walking.
"I don't want to play the sexism or racism card, but people should be able to go out without someone attacking you out of the blue," she told the BBC.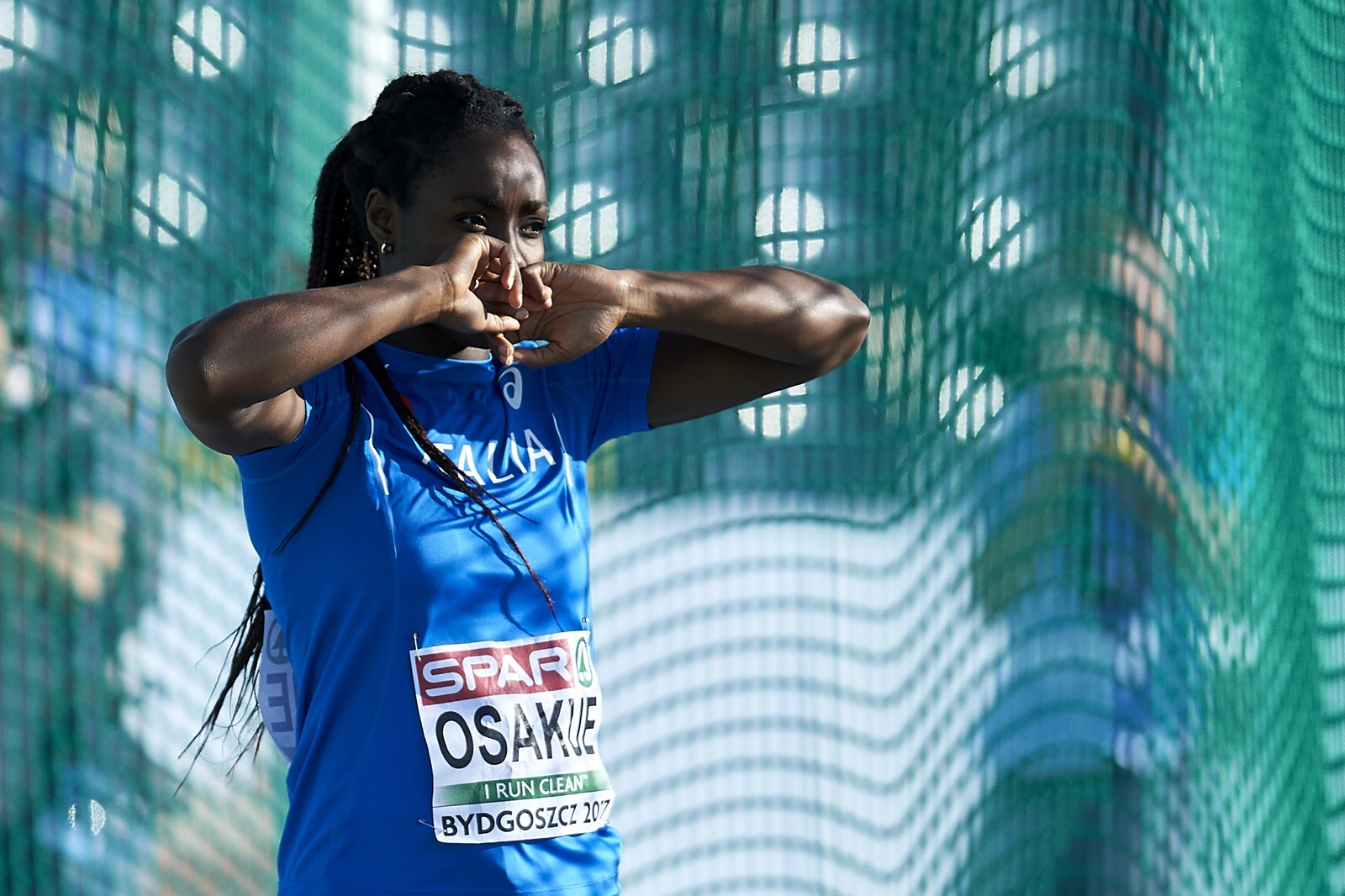 "I was very scared. I was alone, in a dark street — I thought they had thrown acid on me," Osakue told Italian newspaper Corriere della Sera.
The athlete said that she believes "120%" that the attack was motivated by racism.
"I have no enemies. Nobody has ever threatened me," she added. "I do not believe there are any sporting rivalries behind this episode."
"They did it on purpose," Osakue said. "They did not want to hit me, Daisy, they wanted to hit a black girl."
The Associated Press reported that the attack on Osakue is the ninth such incident involving "asylum-seekers, legal immigrants and others who aren't ethnic Italians" and that is being investigated as a possible act of racism since Italy's anti-migrant government took power in June.
In an interview with Italian news agency ANSA, Osakue said she believes the growing right-wing rhetoric in the country has contributed to increased attacks and hostility toward immigrants and people of color.
Osakue said she has been the focus of verbal racist attacks in the past, but never physical violence.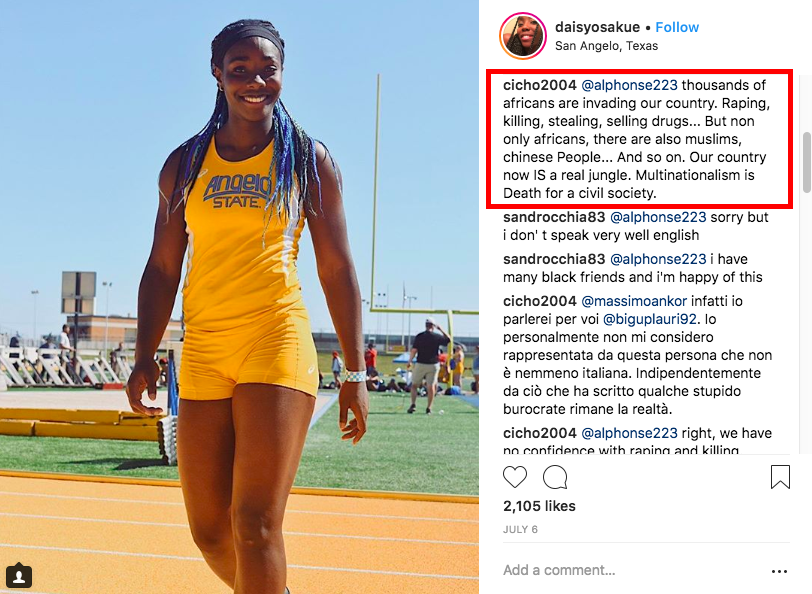 Before the attack, Osakue was looking forward to representing Italy at the European Athletics Championships. Now she hopes she'll still be able to participate next week, in spite of her injuries.
The attack on Osakue, meanwhile, has sparked international outrage.