Portuguese soccer star Cristiano Ronaldo is known around the world for being very good at sports and very, very handsome.
To honor his career/good looks, Ronaldo was feted in his hometown of Funchal in Portugal's Madeira region on Wednesday in a ceremony renaming the local airport in his honor.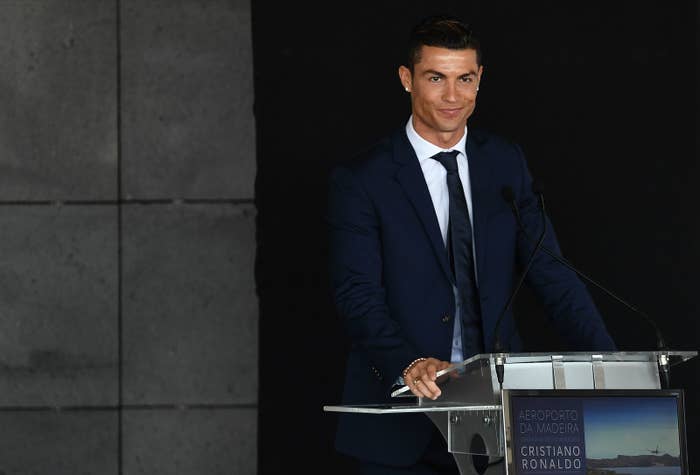 Madeira Airport is now *officially* the Cristiano Ronaldo Madeira International Airport.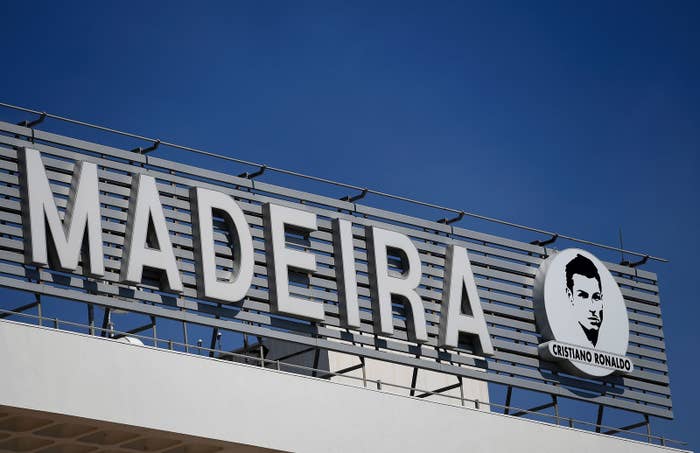 Which is cool and all but OH MY GOD LOOK AT THIS STATUE OF RONALDO THAT WAS UNVEILED DURING THE CEREMONY.
WHAT FRESH HELL IS THIS?!
TFW you're trying to be diplomatic because they just renamed the airport after you but the statue in your honor looks like a soul-stealing bronze demon.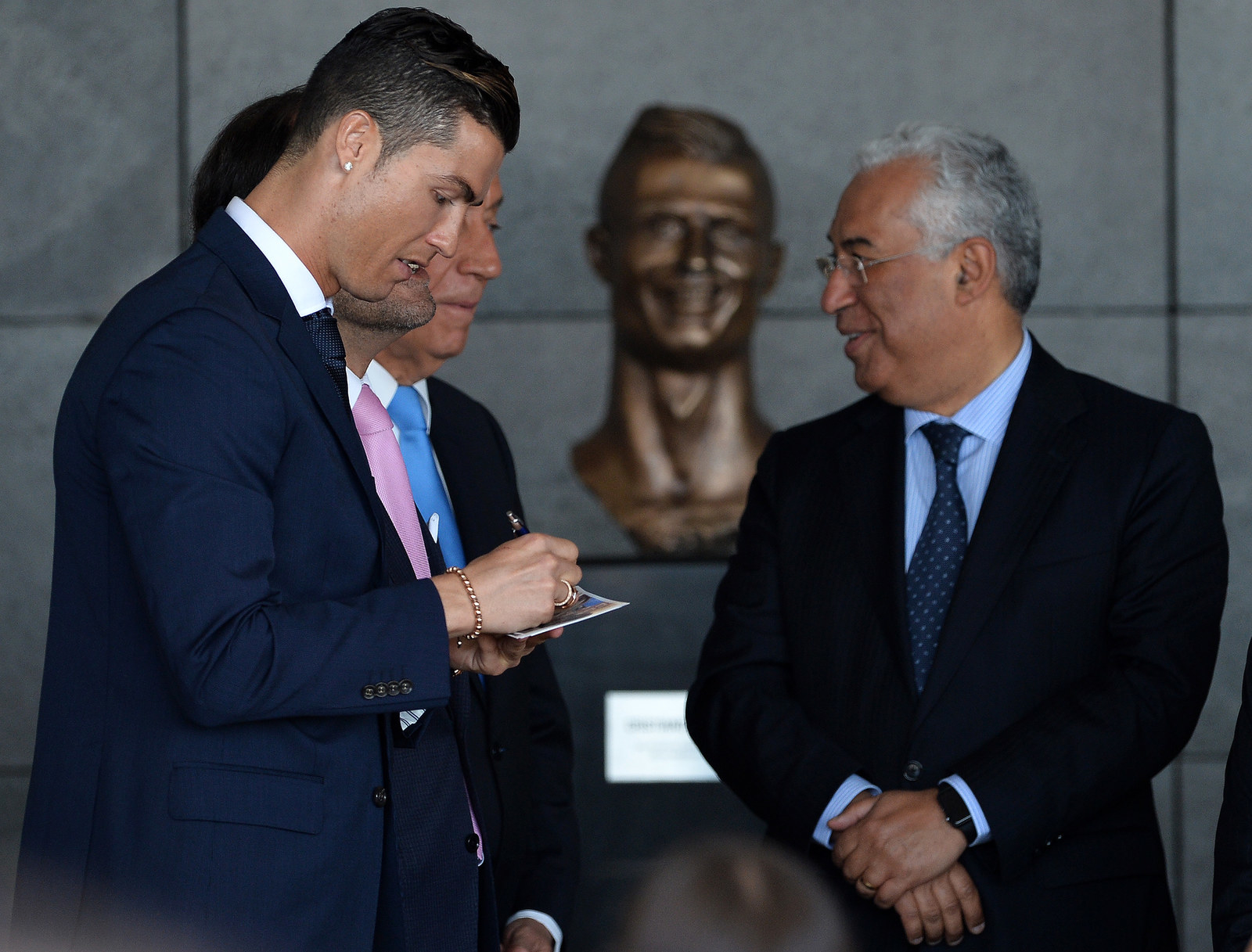 Naturally, people on Twitter began roasting the notoriously vain footballer and his inexplicable bust.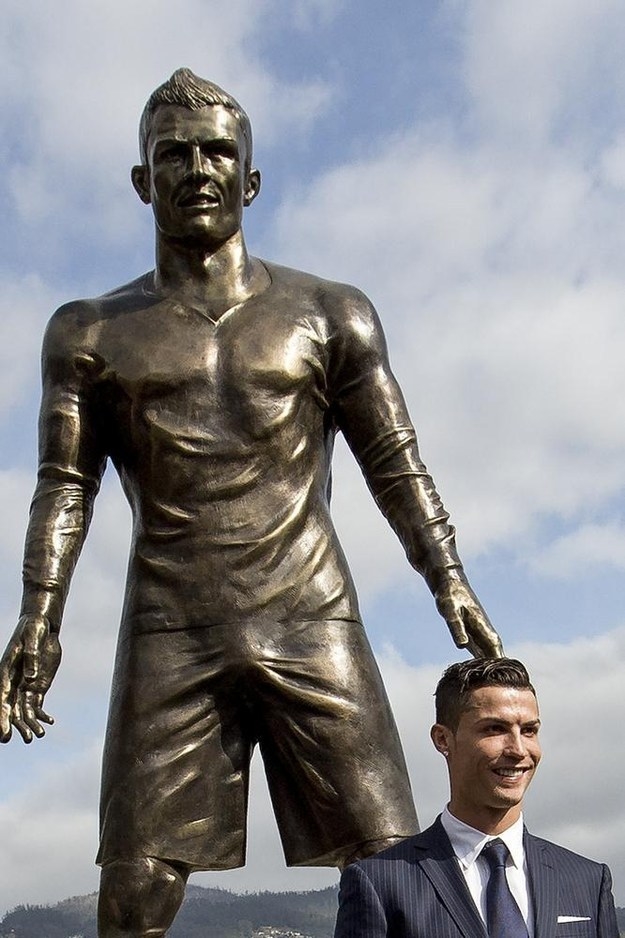 SWEET DREAMS!