YouTuber Cole LaBrant is under fire for posting — and later deleting — a video of a young white girl stepping on his "cousin Peanut," who is black.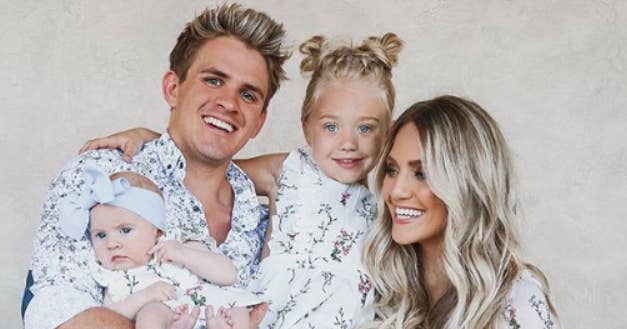 The tweet, posted Thursday night, shows "Peanut" running toward a girl, who was trying to get on a swing. "Peanut" then crouches on his hands and knees, and the girl steps on his back and gets on the swing.
A woman who is not shown on the video is heard saying, "Oh my goodness, sweet boy."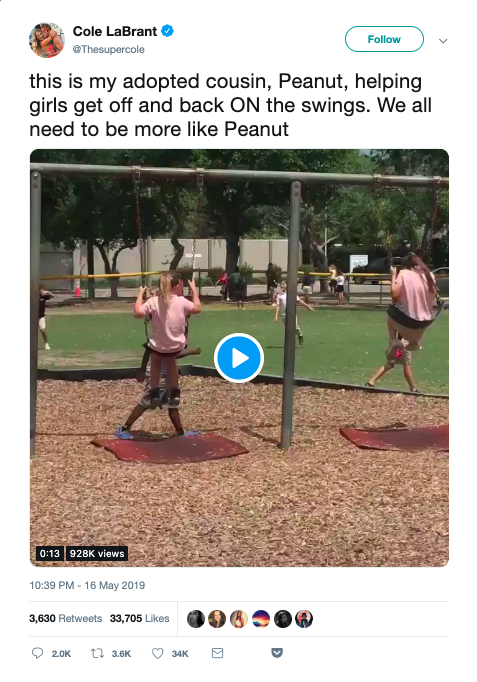 BuzzFeed News saved the video before LaBrant deleted his tweet Friday morning.
LaBrant, his wife Savannah, stepdaughter Everleigh, and daughter Posie have a very popular YouTube account with more than 9 million subscribers.

Last month, they were criticized for making a video where they played a prank on Everleigh by telling her they were giving away her dog. And last year, they were accused of faking an evacuation from the California wildfires for a video.
"Peanut" — whose real name is Truman LaBrant — is, in fact, Cole's cousin. He's the child of LaBrant's uncle Bobby and aunt Tami LaBrant, who adopted him.
He has appeared in LaBrant's videos before. In 2017, LaBrant posted a video of his family making slime with "Peanut," Savannah, and Everleigh.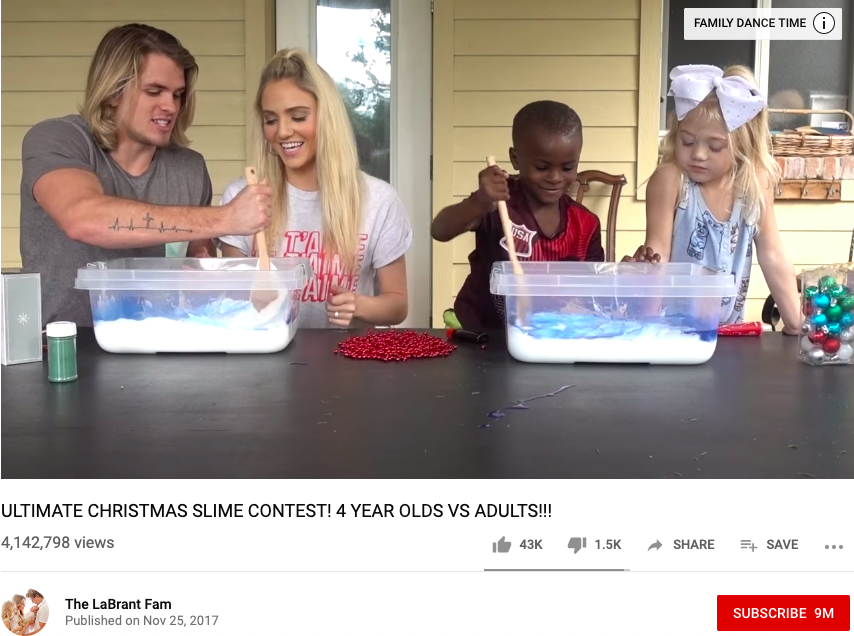 People immediately began calling out LaBrant for Thursday's video.
And several people questioned LaBrant referring to the boy as "Peanut."
Activist Bernice King, the daughter of Martin Luther King Jr., said, "It's not cute for a Black boy to be a stool."
And others pointed out that even if LaBrant had had the best intentions, it wasn't a video that should've been posted.
The LaBrants adopted Truman, who appears to go by "Peanut" to all his family, in 2014 after fostering him.
According to an Instagram post by Tami LaBrant, she and her husband have fostered more than a dozen children over the years and have adopted two children into their family.
Around the time the slime video was filmed, Cole's father posted a photo of the extended LaBrant family, which included Truman.
After emailing LaBrant a request for comment, he responded by blocking this reporter on Twitter.