151 Years After They Perished At Sea, Civil War Soldiers Buried At Arlington National Cemetary
One hundred and fifty-one years after the Civil War ship the USS Monitor sank off the North Carolina coast, two unknown crewmen found in the ironclad's turret were laid to rest. (via AP)
One hundred and fifty-one years after the Civil War ship the USS Monitor sank off the North Carolina coast, two unknown crewmen found in the ironclad's turret were buried Friday evening at Arlington National Cemetery.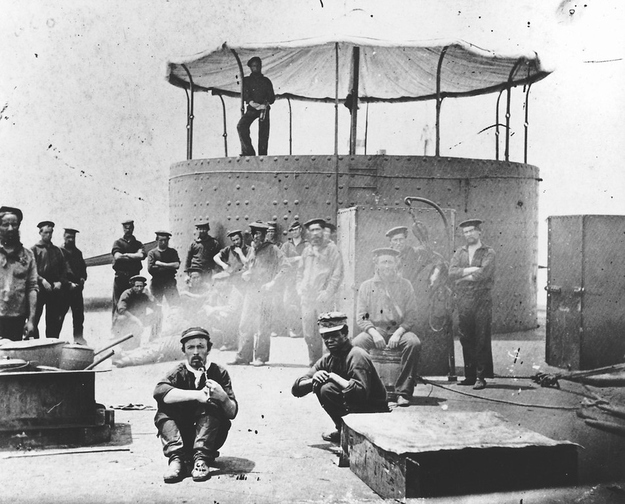 The Monitor made nautical history when the Union ship fought the Confederate CSS Virginia in the first battle between two ironclads on March 9, 1862. The battle was a draw, but the Monitor prevented the Virginia from breaking the Union naval blockade.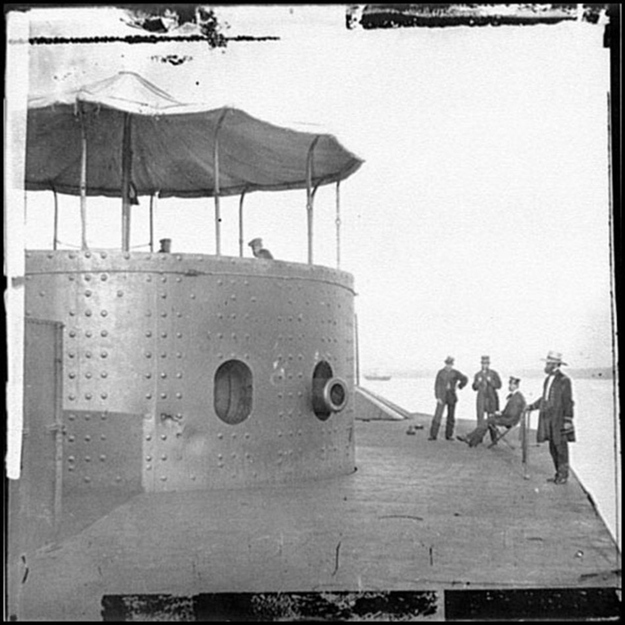 The Monitor sank 9 months later off the coast of North Carolina and 16 sailors died. The wreckage was discovered in 1973 and in 2002 the ship's rusted turret was raised from the ocean floor. The skeletons of 2 crew members were found trapped inside.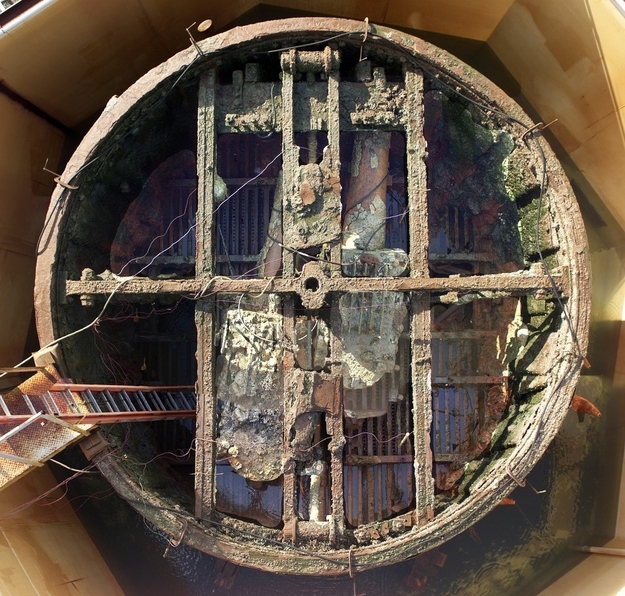 Researchers attempted to identify the remains by reconstructing the sailors' faces using their skulls and by comparing DNA from the skeletons with living descendants of the ship's crew and their families.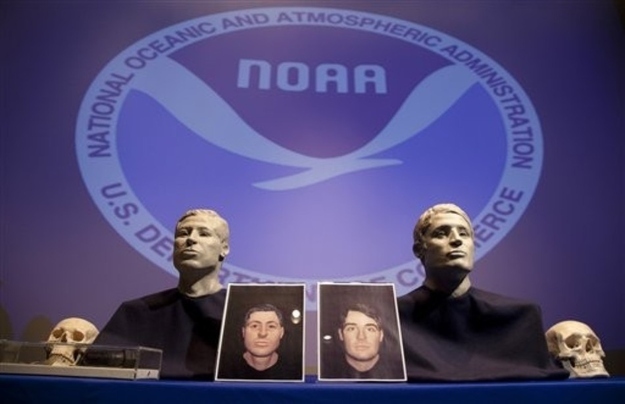 They were unable to positively identify the men, though medical and Navy records narrowed the possibilities to six people.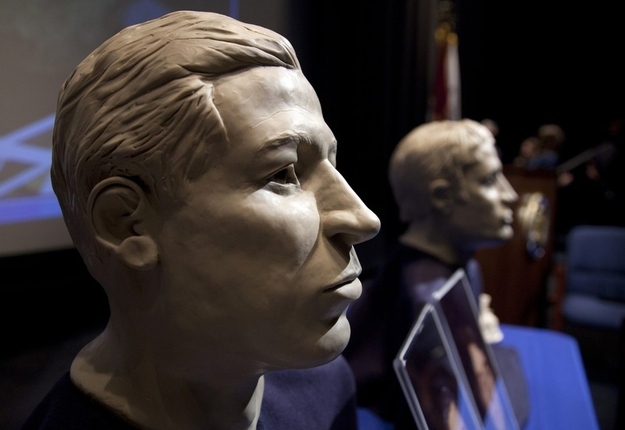 What is known is that one of the men was between 17 and 24 years of age and the other was likely in his 30s.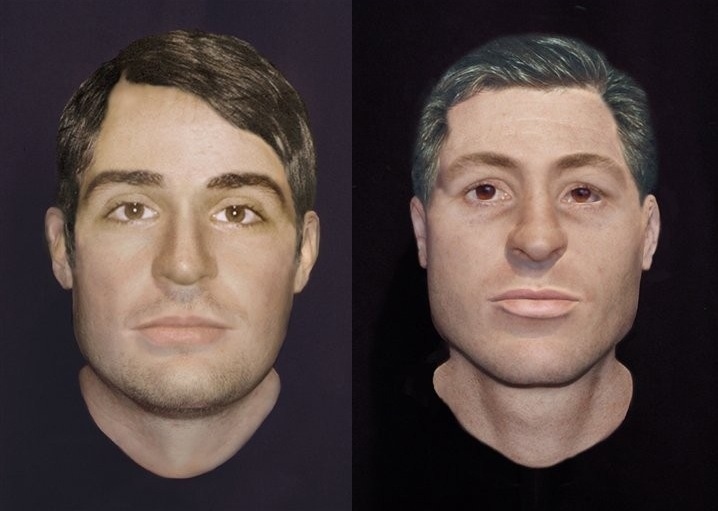 Their bodies were laid to rest Friday -- the 151st anniversary of the naval battle that made the ship famous -- in a ceremony at Arlington National Cemetery.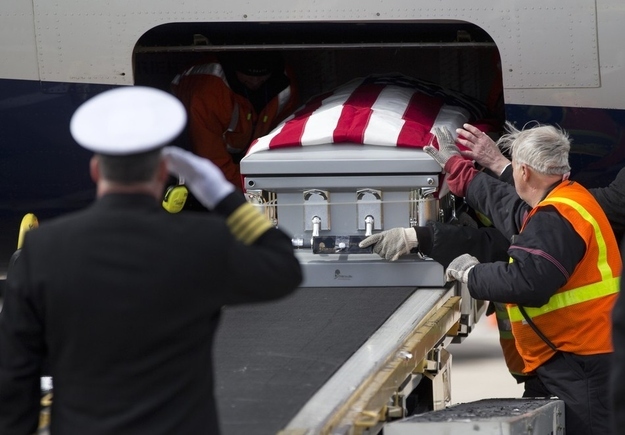 "These may very well be the last Navy personnel from the Civil War to be buried at Arlington," US Navy Secretary Ray Mabus said last month.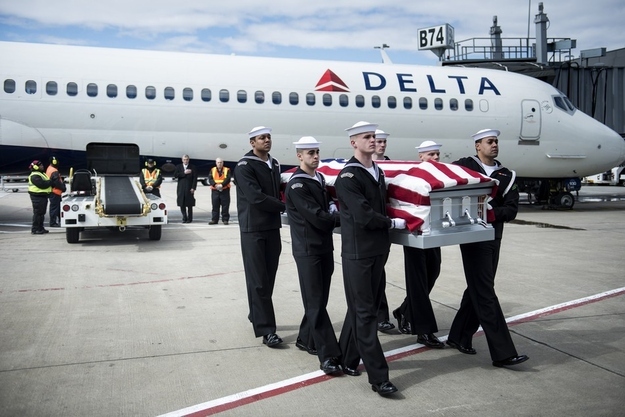 The burial ceremony was attended by families of those who died on the Monitor and who may be related to the two sailors.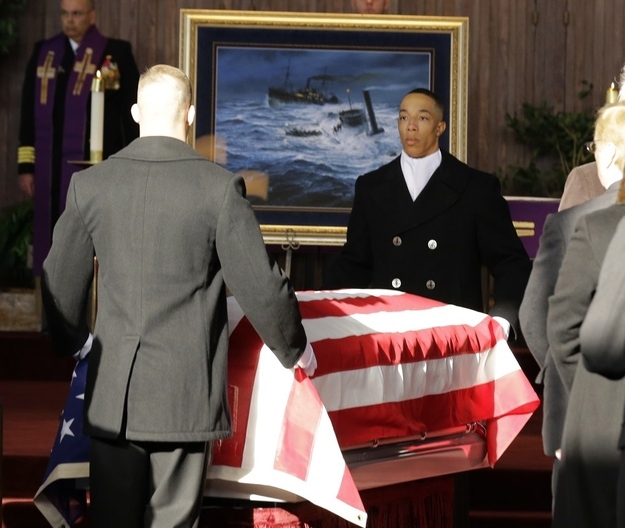 "Today is a tribute to all the men and women who have gone to sea, but especially to those who made the ultimate sacrifice on our behalf," said Mabus, who spoke at a funeral service before the burial.