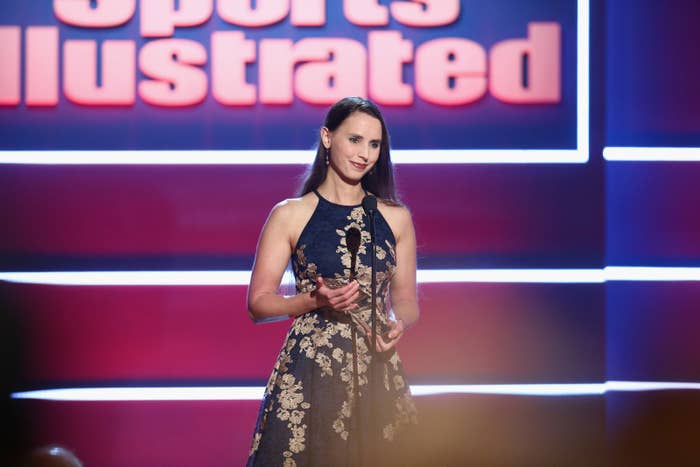 Christine Blasey Ford appeared in a video statement shown at the Sports Illustrated Sportsperson of the Year awards Tuesday night to introduce former gymnast Rachael Denhollander, the first woman to publicly accuse disgraced doctor Larry Nassar of sexual abuse.

Denhollander is the 2018 recipient of the Inspiration of the Year award.

"I am honored to speak with you from afar about a woman I admire so much, a woman who suffered abuse as a vulnerable teenage athlete, who found the courage to talk publicly to stop the abuse of others," Ford said in the video. "Her courage inspired other survivors to end their silence, and we all know the result."

The video was Ford's first public statement since September, when she accused then–Supreme Court nominee Brett Kavanaugh of sexually assaulting her as a teen.
Denhollander was the first athlete to file a criminal complaint against former Michican State and USA Gymnastics doctor Larry Nassar for sexually assaulting her when she was a 15-year-old club gymnast training at the university. After her allegations were published in a September 2016 IndyStar investigation, more than 60 of Nassar's former athletes filed police reports against him for sexual assault.

Eventually, more than 300 women, including Olympic gold medalists, came forward to accuse Nassar of sexual abuse.

"Rachael Denhollander, I am in awe of you, and I will always be inspired by you," Ford said in the video. "In stepping forward, you took a huge risk and you galvanized future generations to come forward, even when the odds are seemingly stacked against them. The lasting lesson is that we all have the power to create real change, and we cannot allow ourselves to be defined by the acts of others."

Nassar was sentenced in January to 40 to 175 years in prison for abusing young athletes. During his sentencing hearings, 133 women delivered victim impact statements describing how his abuse affected their lives.

Denhollander was the last victim to testify, and gave a powerful statement asking the judge to give him the maximum sentence.

"How much is a little girl worth?" she said in court. "How much priority should be placed on communicating that the fullest weight of the law will be used to protect another innocent child from the soul-shattering devastation that sexual assault brings?"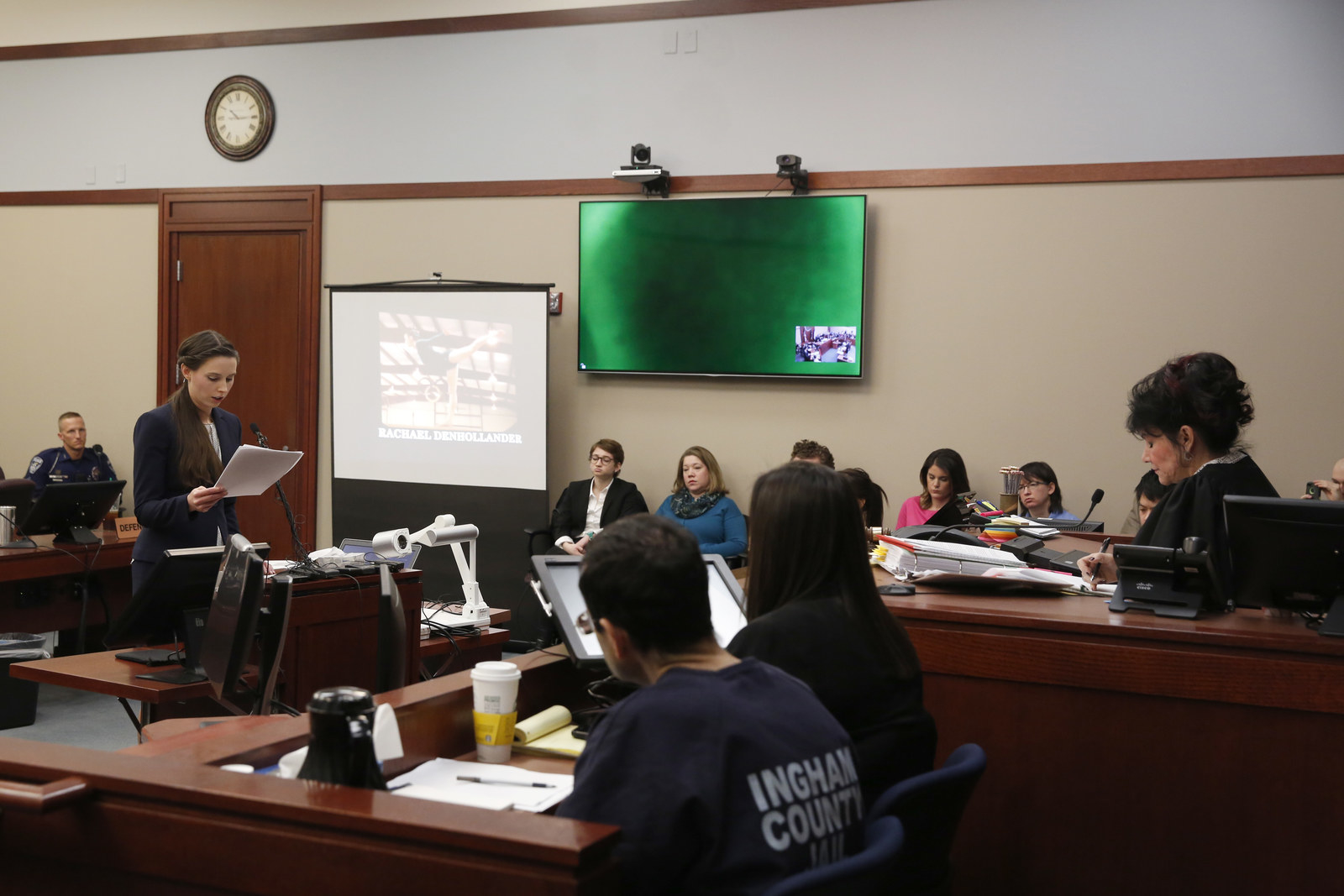 On Wednesday, Denhollander posted a tweet thanking Ford for her remarks and "what she has been willing to endure."