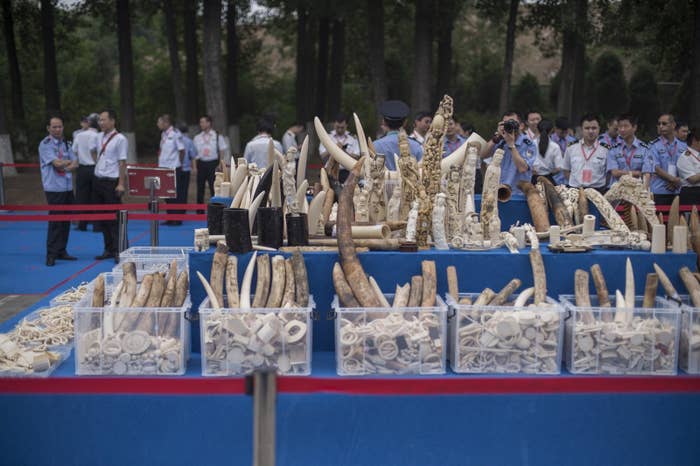 China will ban all domestic ivory trade within the country by the end of 2017, the country's State Council announced Friday, in a "game-changing" move that wildlife campaigners say may help protect the species against poachers.
This move is significant for the world's elephant population, as conservationists estimate that 20,000 to 30,000 elephants are killed by poachers each year, mostly to satisfy the demand for ivory products in Asia — primarily China.
A survey of Africa's elephants published in September showed that the savannah elephant population has declined 30% in the past seven years, mostly due to poaching. The survey placed the number of wild elephants on the continent at just less than 400,000.
The first phase of China's ivory trade ban will be implemented by the end of March, when the government begins the process of shutting down the country's 34 processing facilities and 143 designated ivory trading venues.
In a press release in English, an official with the State Forestry Administration said that "dozens" of these organizations will be closed by April 1, 2017. The Chinese Ministry of Culture will assist employees of the ivory trade in finding new occupations that utilize their carving skills, likely in antique restoration and maintenance.
Per the directive, China will also step up its enforcement of illegal ivory sales and set up a system to regulate the transfers or sales of those ivory goods currently owned by citizens.
All domestic processing and trading of ivory will be shut down by Dec. 31, 2017.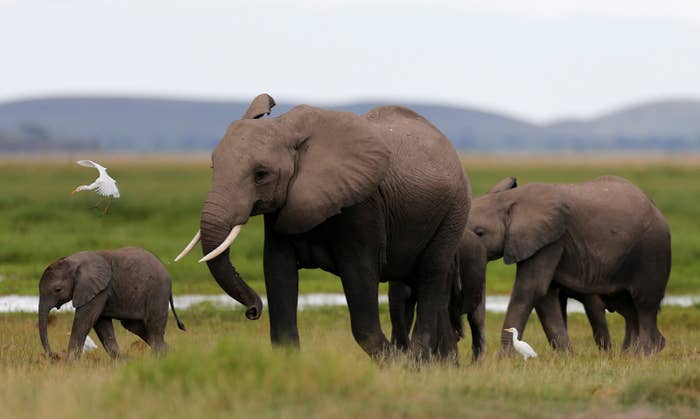 Animal welfare and conservation groups worldwide are applauding China's decision.
World Wildlife Foundation president and CEO Carter Roberts called it "a game changer for elephant conservation".
In a press release, the Wildlife Conservation Society's Asia Director, Aili Kang wrote, "This is great news that will shut down the world's largest market for elephant ivory. I am very proud of my country for showing this leadership that will help ensure that elephants have a fighting chance to beat extinction."
The Chinese government also plans to launch a public awareness campaign about the brutalities of the ivory trade to discourage consumers, a move through which conservation groups have seen success in China in the past.

A four-year anti-ivory campaign by the International Fund for Animal Welfare — which depicted a young elephant excited about his new tusks walking with his mother — reached 75% of the urban Chinese population.
A 2013 survey showed that this specific PSA had reduced the number of Chinese people likely to purchase ivory from 54% of the population to 26%.