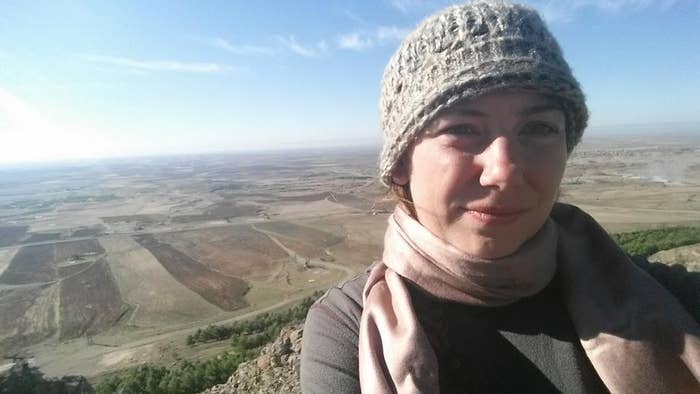 Gillian Rosenberg, the Canadian-Israeli woman fighting ISIS with Kurdish forces in Syria, has updated her Facebook page to say that, contrary to reports, she has not been captured by militant forces.
"Guys, I'm totally safe and secure," she wrote Monday. "I don't have Internet access or any communication devices with me for my safety and security. I can't reply regularly and only happened to have a chance to log in and see these buklshit [sik] news stories. Ignore the reports that I've been captured."
News of Rosenberg's apparent capture first emerged online on ISIS-affiliated websites early Sunday morning. The websites did not post any proof or state whether she was in Iraq or Syria, The Jerusalem Post reported, only saying that she had been taken hostage following three suicide attacks on Kurdish forces.
The Canadian and Israeli governments said Sunday that they were looking into reports that a Canadian-Israeli woman had been captured by ISIS in Syria. They have not yet confirmed the news posted on Rosenberg's page.
Rosenberg is believed to be the first foreign female fighter to join Syrian Kurds in their fight against ISIS.
In an interview with Israel Radio earlier this month, Rosenberg claimed to be in Iraq and said she was training with Kurdish guerrillas and planned to battle militants in Syria. When asked about her decision to fight, she said, "[The Kurds] are our brothers. They are good people. They love life, a lot like us, really."
Rosenberg left Canada and moved to Israel in 2006 and served for two years in the Israeli Defense Forces.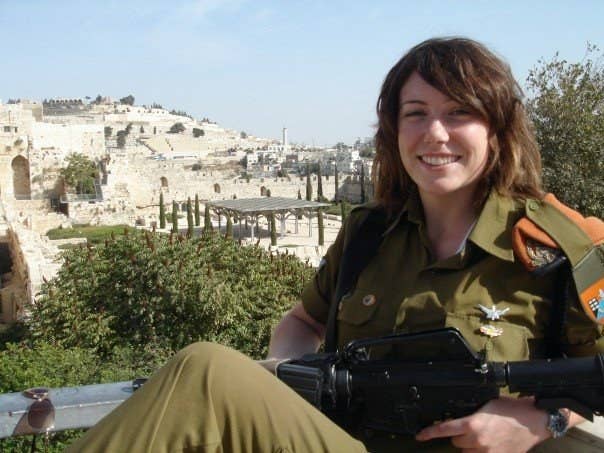 In 2009, she was arrested and extradited to the United States for her involvement "in a phony 'lottery prize' scheme that targeted victims, mostly elderly." She served three years in jail for fraud.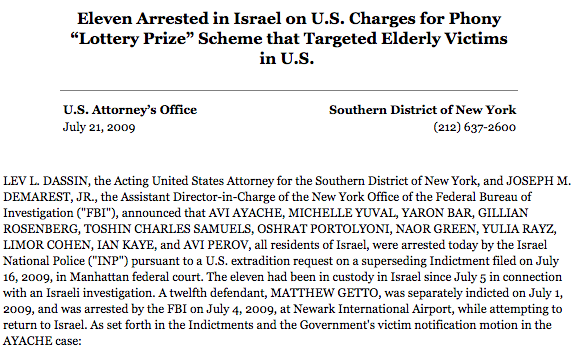 Rosenberg said she communicated with Kurdish fighters online before deciding to join them. According to her Facebook page, she arrived in Iraq on Nov. 2.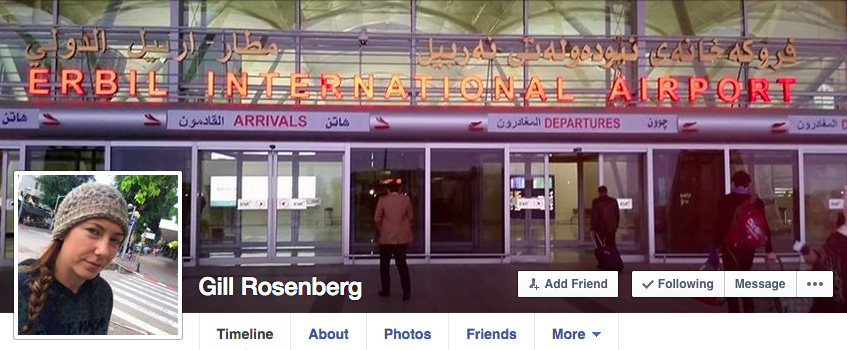 Rosenberg recently wrote about her eagerness to join the Kurdish forces on her Facebook page.

She also posted pictures of herself, seemingly in Iraq and Syria.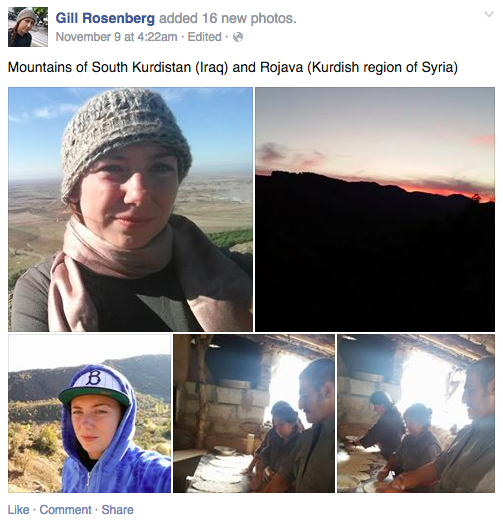 On Nov. 20, Rosenberg said that she would not have access to the internet for two weeks and that someone else would be managing her account.

Photos of Rosenberg brandishing a weapon and stepping on an ISIS flag appeared on LiveLeak on Nov. 22.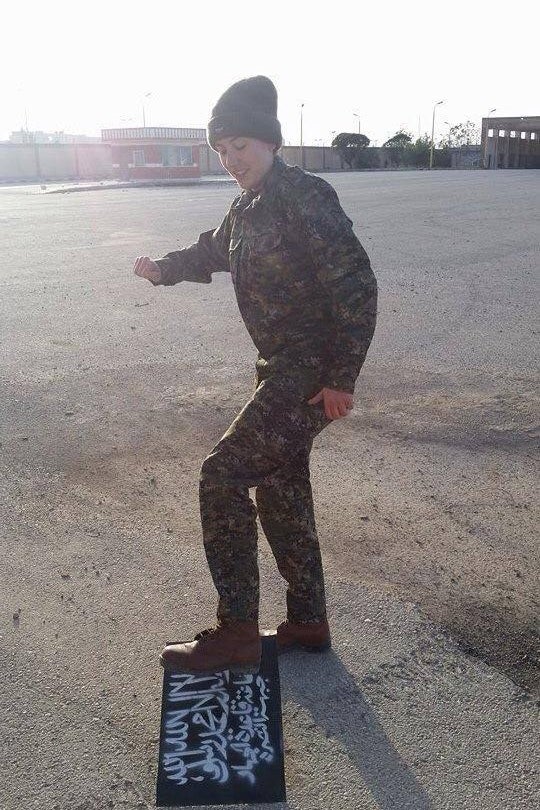 On Monday, in response to the rampant rumors of her capture, she appears to have posted a personal comment on her Facebook page.

The person running her page also posted a follow-up message.