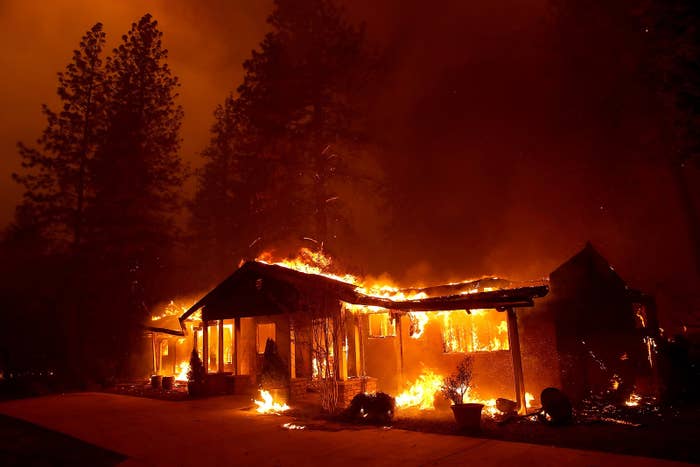 At least 66 people are dead and hundreds more are missing in California after two massive wildfires devastated communities across the state. Hundreds of thousands of people have been forced to flee their homes, and whole cities have been evacuated.

Here's what you can do to help those in need and those responding to this natural disaster.
1. Help with your wallet, not with donations of goods.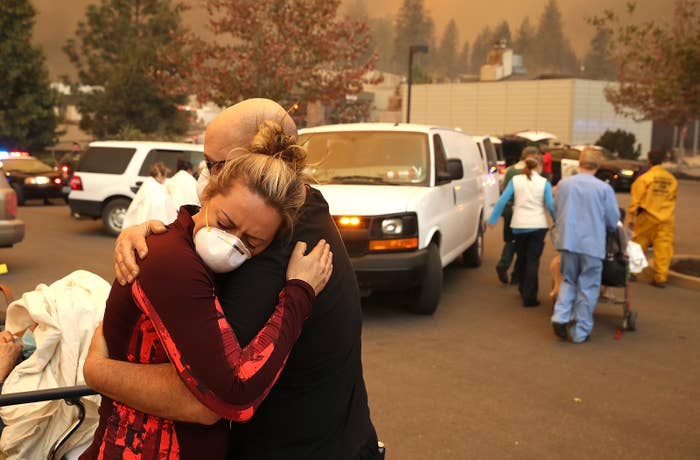 California officials are encouraging those who wish to help victims of the wildfires to make financial donations to relief organizations, rather than donations of nonperishable goods or clothing. Physical donations need to be sorted, stored, transported, and distributed — which takes more time than using funds to purchase only those items that are immediately needed.

"During a natural disaster with constant images of destruction on television and social media, public reaction is to want to help, and we are so grateful for that support," Los Angeles County Emergency Operations Center director Maria Gutierrez told the media during a briefing. "The easiest and most effective way to get support to those who need it most is to donate to organizations offering direct assistance."
2. Donate to humanitarian and relief organizations on the ground in California.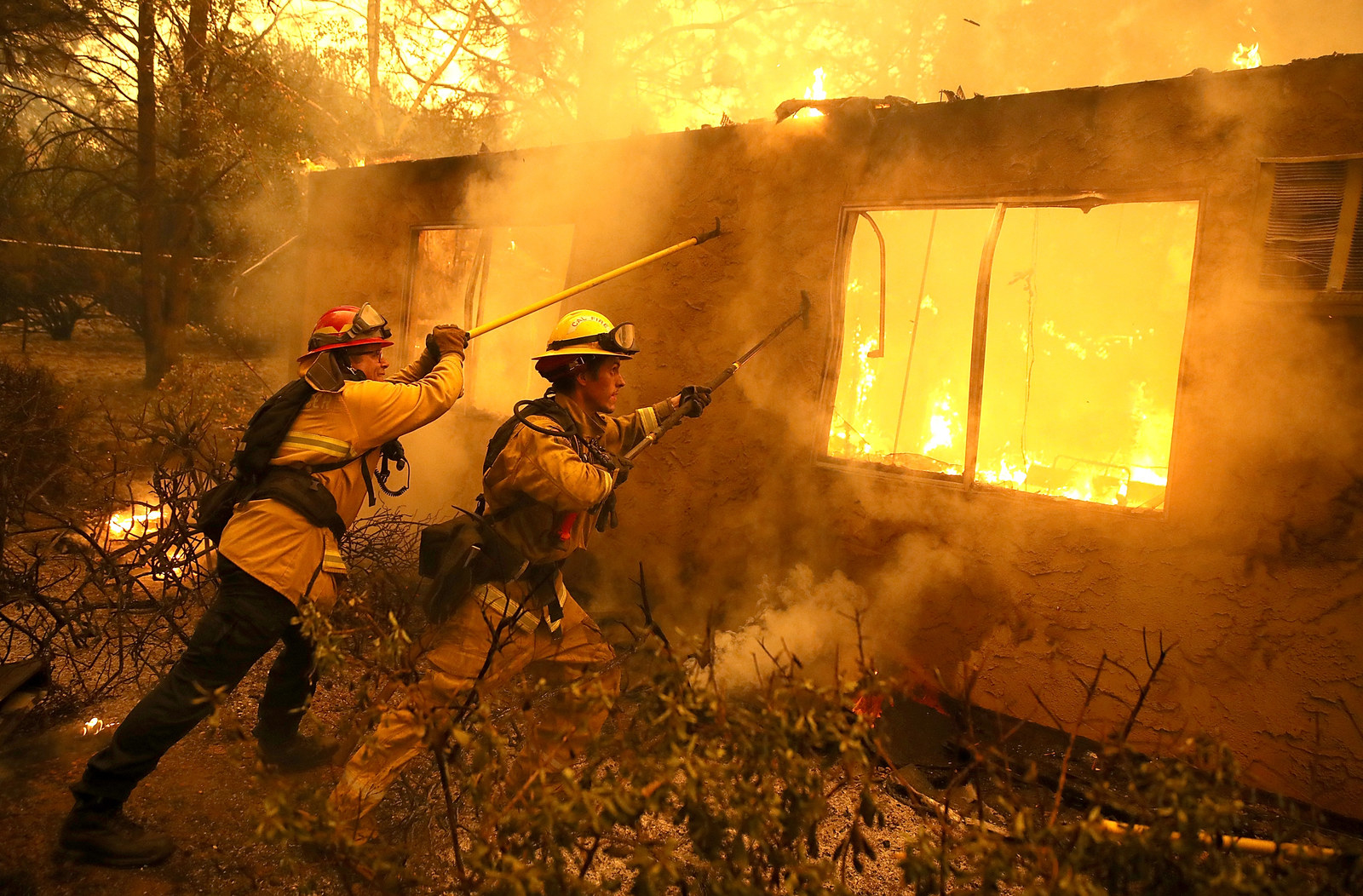 The American Red Cross has opened shelters across the state for evacuees. You can text REDCROSS to 90999 to make an automatic $10 donation or donate whatever amount you choose on its website.

Direct Relief is providing respirators, oxygen containers, and respiratory medication to first responders across the state.

The California Community Relief Foundation's Wildfire Relief Fund supports recovery efforts for Californians across the state in many different ways — from helping families replace belongings and rebuild homes, to providing financial assistance to fire victims who need mental and/or physical health treatment.

United Way of Northern California is accepting donations to provide essentials such as food and clothing for those who lost their homes in the Camp Fire. You can donate to its emergency fund by texting BUTTEFIRE to 91999 or donate whatever amount you choose on its website.

The North Valley Community Foundation is accepting donations for its Camp Fire Evacuation Relief Fund, which supports the basic needs — such as portable toilets and showers — of evacuation centers where those forced to leave their homes are housed.

United Way of Greater Los Angeles is providing assistance to the area's low-income residents and will help them reestablish their lives after the danger has passed. You can donate to its disaster relief fund here.

The Los Angeles Fire Department is accepting donations to aid in its firefighting efforts. You can donate to them directly here.

3. Donate to organizations helping animals.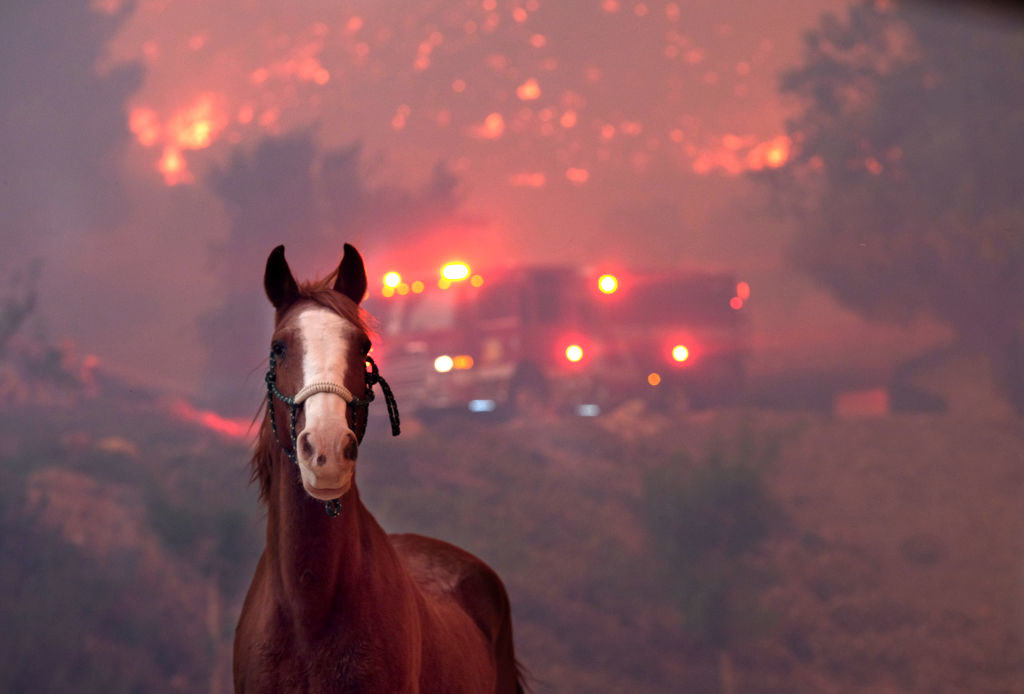 The North Valley Animal Disaster Group has more than 50 teams of volunteers and veterinarians working to evacuate and care for animals affected by the wildfires. The are asking for financial donations — which provide them with flexibility to help creatures in need — to aid their efforts.

The Los Angeles Animal Care Foundation rescues displaced animals during natural disasters and provides them with shelter. You can support its efforts by donating to its Noah's Legacy disaster relief fund.

The Humane Society of Ventura County is sheltering domestic animals and livestock rescued from the wildfires. You can make a donation to support its efforts via its website or purchase needed items from its Amazon wish list.
4. If you live near the affected areas, consider opening your home to evacuees or relief workers through Airbnb's disaster relief program.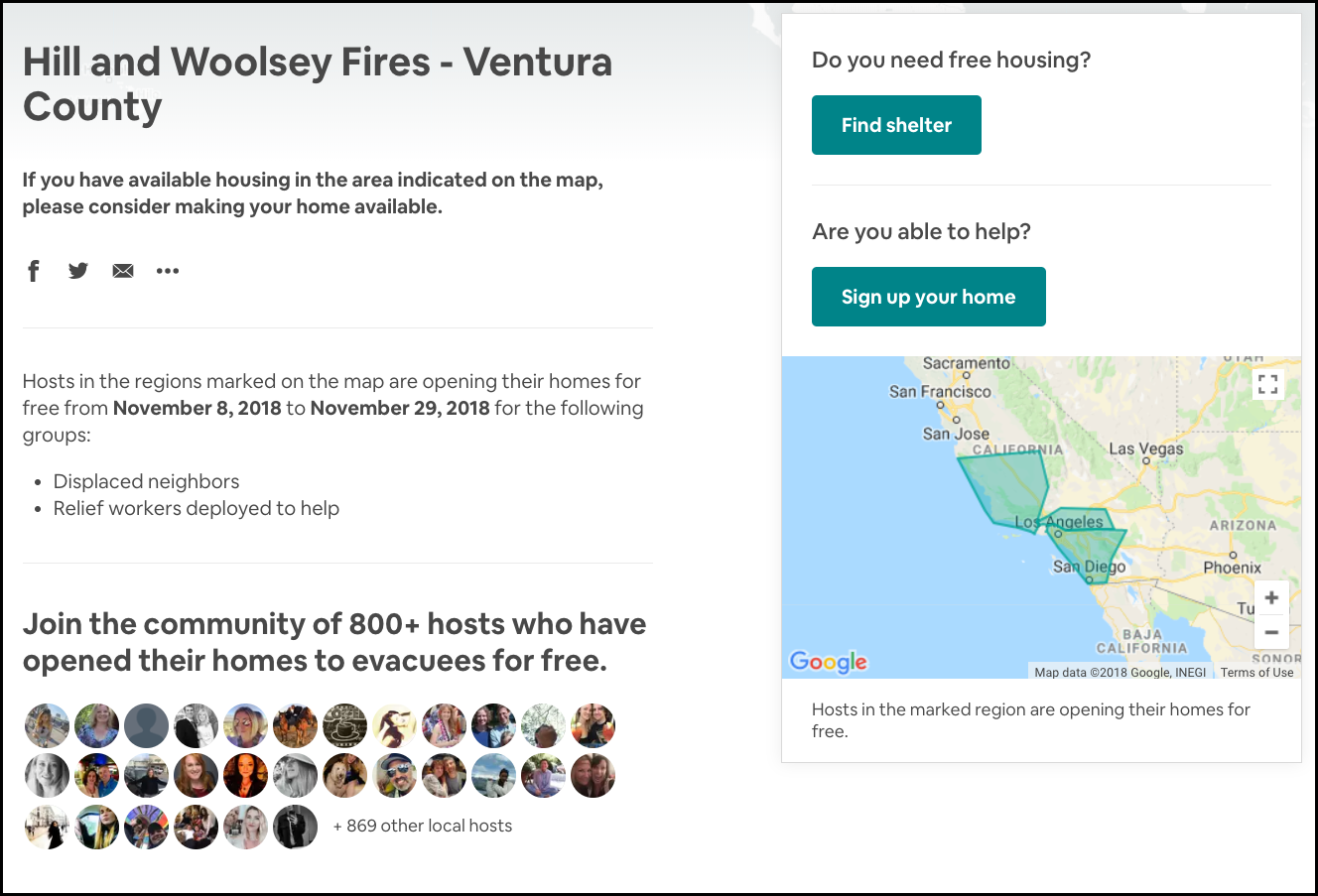 Airbnb is encouraging California hosts who live in safe zones near affected areas to make their homes available for free to people in need from Nov. 8 through Nov. 29.
Find out more about how to shelter those in need here.