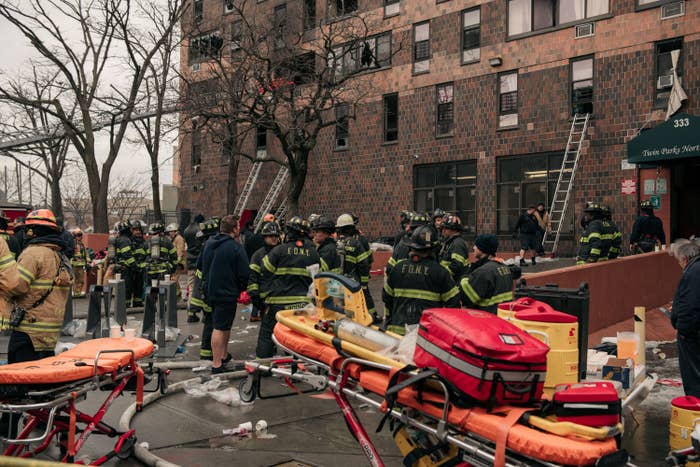 At least 17 people, eight of them children, have died and dozens are hospitalized in critical condition following a "horrific" apartment-complex fire in the Bronx, New York City officials said.
The fire was caused by a malfunctioning electric space heater in a residence that spanned two floors of the apartment complex, FDNY Commissioner Daniel Nigro said in a press conference Sunday night. When those living in the apartment fled, they left the doors open, allowing smoke from the blaze to escape throughout the building. New York passed a law requiring large apartment buildings to have self-closing doors following an earlier deadly fire in the Bronx; it wasn't immediately clear how the door was able to remain open Sunday.
"The door to that apartment — unfortunately when the residents left — was left open; it did not close by itself," Nigro said. "The smoke spread throughout the building, thus the tremendous loss of life and people fighting for their lives right now in hospitals all over the Bronx."

He added that the fire was contained, and smoke alarms in the building were operable.
Officials initially said 19 people had died, but revised the number to 17 in a Monday press conference.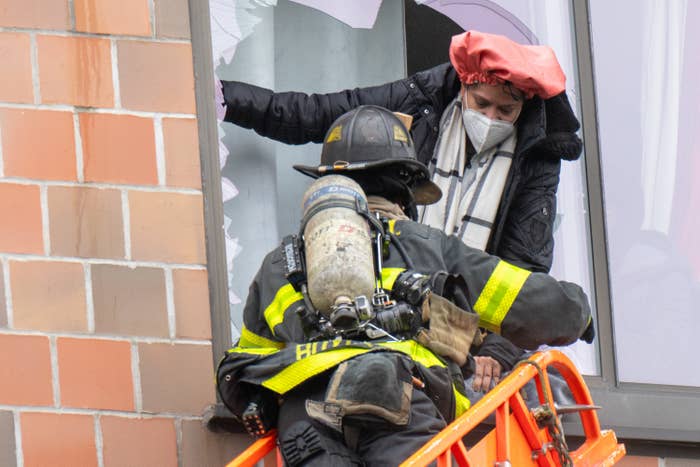 The fire broke out in the 19-story Twin Parks apartment building on East 181st Street at approximately 11 a.m.
It was classified as a five-alarm fire, the most serious and dangerous category of blazes. Nigro said that more than 200 firefighters responded to the scene within minutes of the fire being reported.
In the immediate aftermath, the fire commissioner confirmed 63 injuries, 32 of which required hospitalization.
"This fire took its toll on the city," he said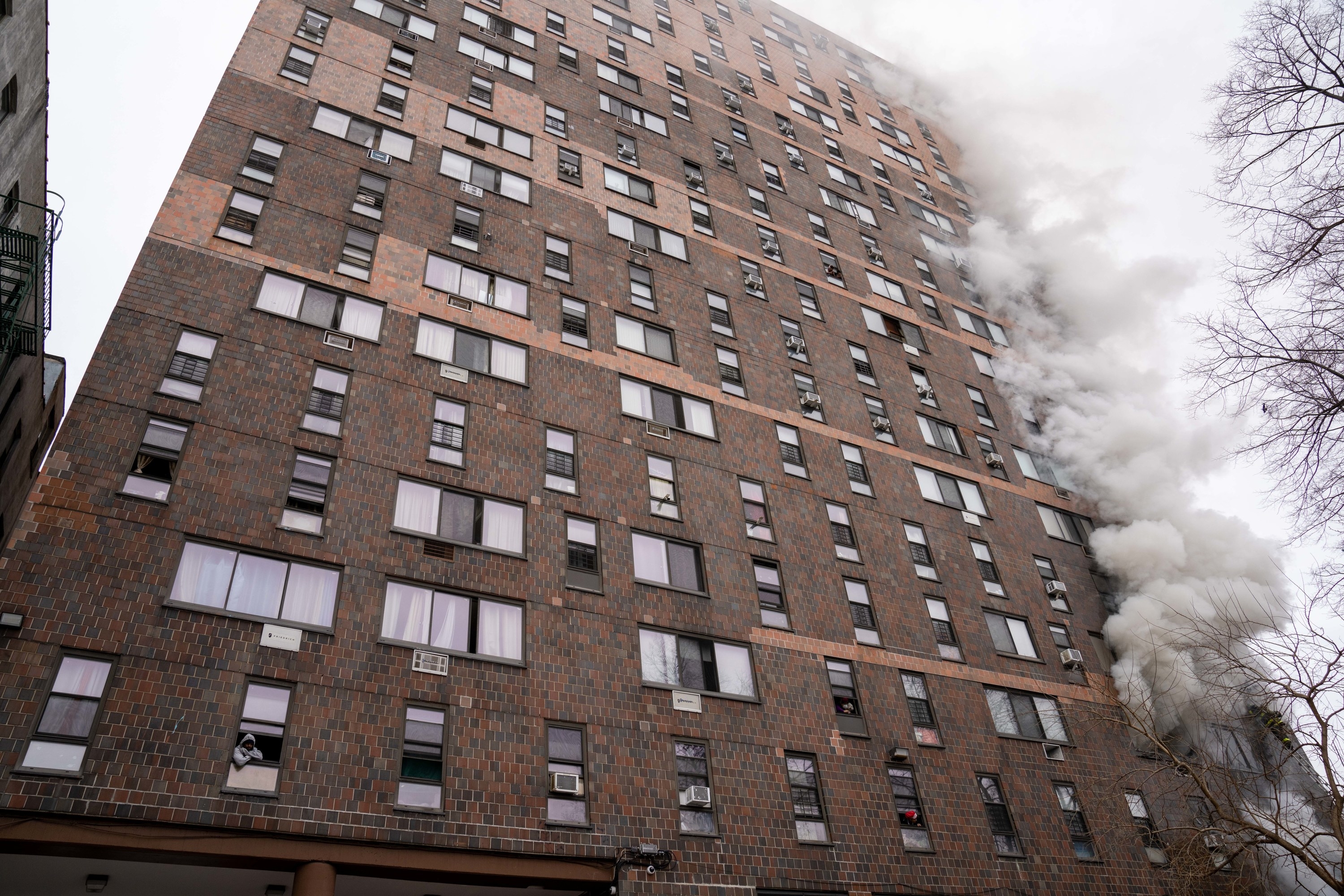 Nigro added that given the number of people with serious injuries, the blaze was "unprecedented in our city." Firefighters "found victims on every floor" in cardiac and respiratory distress due to smoke inhalation, he said.
Newly elected Mayor Eric Adams described the fire as "a horrific, horrific, painful moment."
"The impact of this fire is going to really bring a level of pain and despair in this city," Adams told the press. "This is going to be one of the worst fires we have witnessed in the city of New York in modern times."
Adams said that individuals affected by the fire who request government aid will not be turned over to immigration officials, regardless of their residency status. He said that many of those who lived in the building are Muslim immigrants from Gambia.
"If you need assistance, your names will not be turned over to ICE or any other institution. We want people to be comfortable in coming forward, and it's imperative that we connect with those on the ground to make sure they get that message and that word out," Adams said.
Camber Property Group, the organization that owns the building, said in a statement to the New York Times that they were "devastated" by the "unimaginable loss of life caused by this profound tragedy."
"We are cooperating fully with the Fire Department and other city agencies as they investigate its cause, and we are doing all we can to assist our residents. Our thoughts are with the families and friends of those who lost their lives or were injured, and we are here to support them as we recover from this horrific fire."
The Bronx fire comes mere days after a fire at a Philadelphia apartment building that killed 12 people, eight of whom were children. The cause of that blaze remains under investigation, but the Philadelphia Inquirer reported that authorities believe a 5-year-old playing with a lighter set a Christmas tree on fire.
BuzzFeed News reporter Kadia Goba contributed to this story.