During Tuesday's roll call to nominate the Democratic Party's presidential nominee, Larry Sanders cast his vote for his brother, "Bernard," and it was incredibly moving.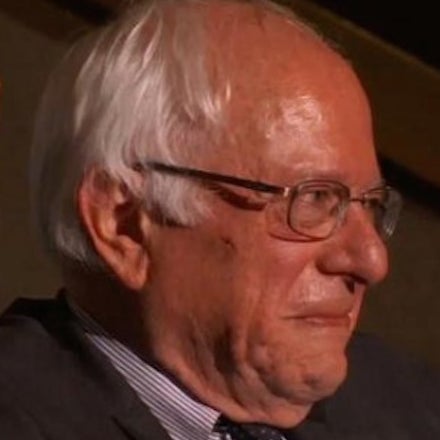 Larry Sanders has lived in the UK since 1969 and cast his vote as a member of Democrats Abroad. He is six years older than his brother, Bernie, who credits Larry with introducing him to ideas and books that helped shape his political beliefs.
"I want to read before this convention the names of our parents, Eli Sanders and Dorothy Glassberg Sanders," Larry Sanders said.
"They did not have easy lives and they died young. They would be immensely proud of their son and his accomplishments. They loved him."
"They loved the New Deal of Franklin Roosevelt and would be especially proud that Bernard is renewing that vision."
Larry Sanders appeared to burst into tears as soon as he finished his nomination.
Bernie was visibly holding back tears.
Larry Sanders spoke to BuzzFeed News' Dominic Holden after the nomination.
"It seemed important to put our parents in the limelight, because they deserve it," he said.
"I think discord is a normal part of the process," Larry Sanders said about the tumult on the floor surrounding the nomination, adding, "Bernard is commited to the Democrats winning."
Larry Sanders said he felt "a mix of joy and sadness" when his brother came short of the nomination. "Joy because he has changed America."