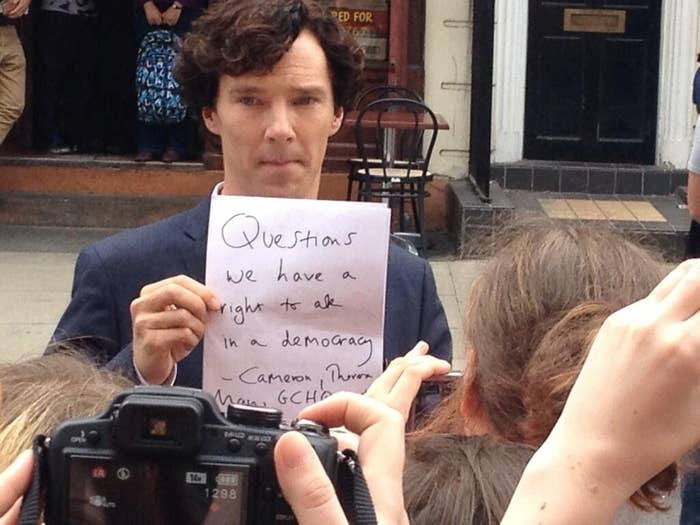 Page 1:
"Questions we have a right to ask in a democracy - Cameron, Theresa May, GCHQ, teachers, parents, each other ….."
Page 2:
"Hard drives smashed, journalists detained at airports…… Democracy?"
Page 3:
"Schedule 7 Prior restraint - is this erosion of civil liberties winning the war on terror…..?"
Page 4:
"What do they not want you to know? And how did they get to know it? Does the exposure of their techniques cause a threat to our security or does it just cause them embarrassment…?"