Hacked UPI And New York Post Twitter Accounts Announce Fake U.S. War With China
In a statement to BuzzFeed News, the Department of Defense said that the reports were not true.
The Twitter accounts of the New York Post and wire service United Press International were hacked Friday, reporting that a U.S. Navy aircraft carrier was engaged in active combat with Chinese vessels.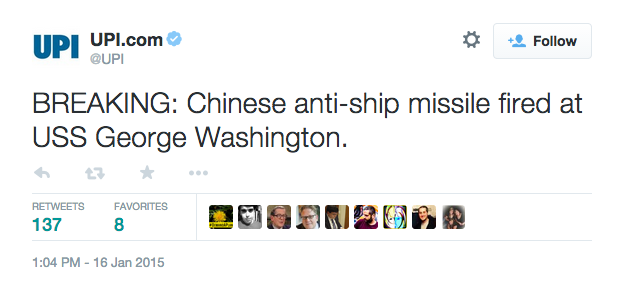 UPI used another account to announce the hack, and a Post Sunday business editor said its account was hacked.
The tweets from both accounts used the same language.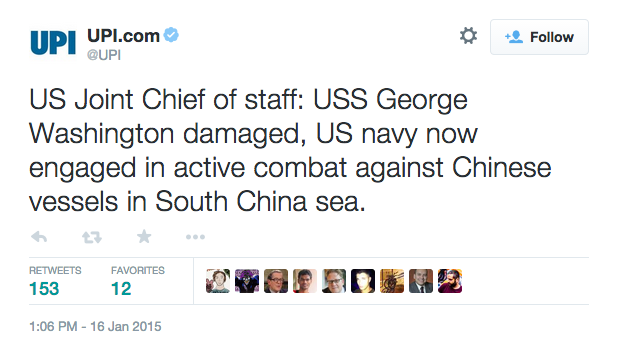 The Post's tweet was taken down soon after it was posted.

UPI's tweets are still visible and the account is posting updates.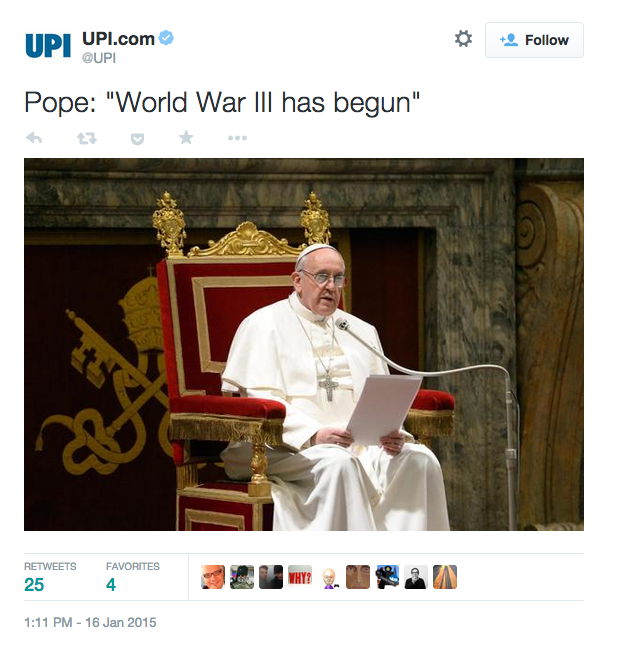 A spokesperson for the Department of Defense told BuzzFeed News that the report "was not true."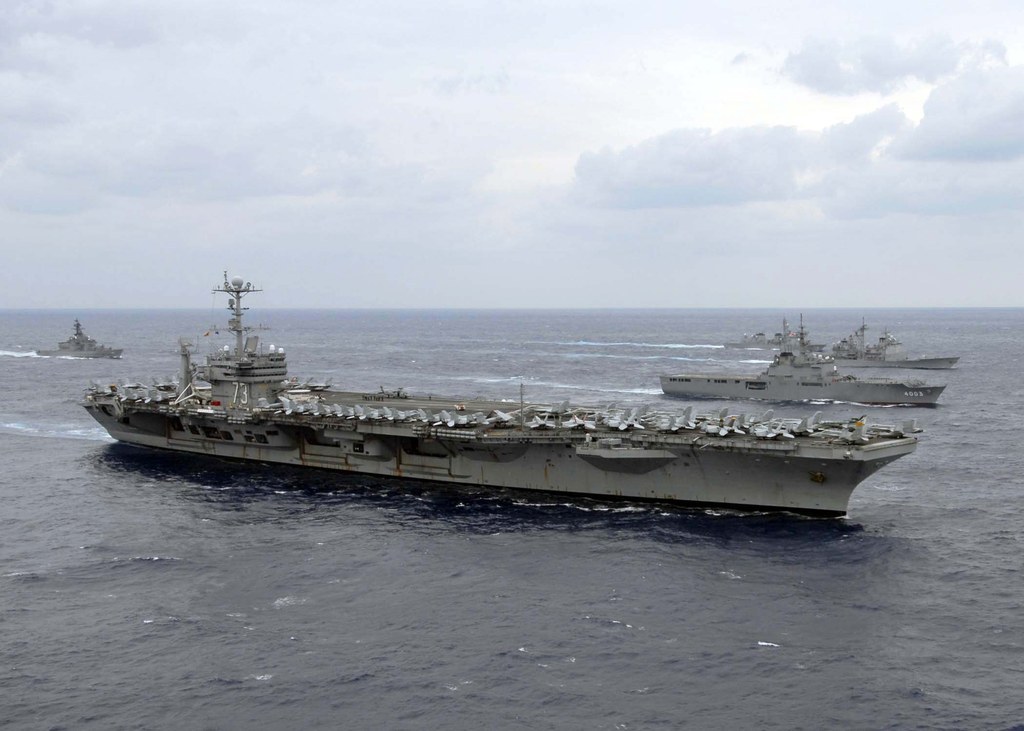 A spokesperson for the Republican side of the House Armed Services Committee added:
BuzzFeed News has reached out to UPI and the New York Post for comment.