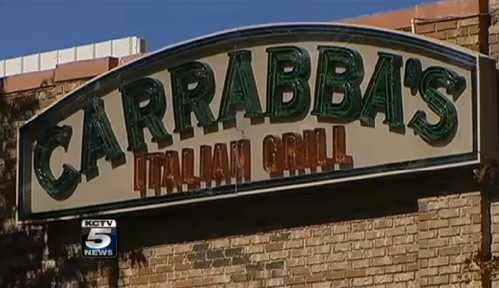 A 20 year-old waiter in Kansas was denied a tip by two customers, who left a note on the receipt explaining that it was because of his sexual orientation, according to local news reports.
"Thank you for your service, it was excellent," the note read. "That being said, we cannot in good conscience tip you, for your homosexual lifestyle is an affront to GOD. Queers do not share in the wealth of GOD, and you will not share in ours. We hope you will see the tip your fag choices made you lose out on, and plan accordingly. It is never too late for GOD'S love, but none shall be spared for fags. May GOD have mercy on you."
The waiter's mother, who works with her son as a hostess at Carrabba's Italian Grill in Overland Park, told a local paper that the couple was lucky she didn't see the note until after they left.
"When this Mama Bear gets her hackles up, the claws come out," she said, adding that both she and her son were very upset by the receipt's message. In a statement to 41 Action News, a spokesman for Carrabba's said, "We do not tolerate discrimination from our employees or our guests. We embrace diversity and treating everyone with respect."
The city's community has rallied around the young man — a social media campaign has been encouraging people to eat at the restaurant Friday evening to show their support for the server.