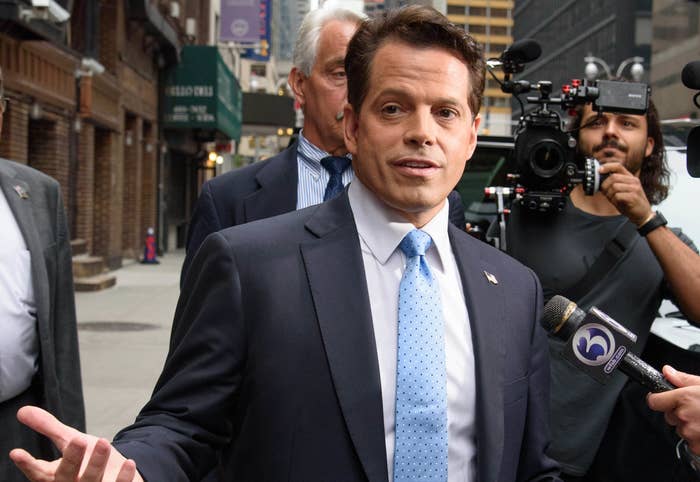 Former White House communications director Anthony Scaramucci said Friday that Steve Bannon, the ex-Trump aide and executive chairman of Breitbart News, has white nationalist "tendencies."

During an appearance on The View, Scaramucci also said Bannon was "a great speech writer" but had "a little bit of a messianic complex."
Scaramucci, who served just 10 days as White House communications director in July before he was ousted by new chief of staff John Kelly, said Bannon disliked him for speaking at the World Economic Forum in Davos, Switzerland, because the Breitbart head was "an anti-globalist."

"You know, people who have messianic complexes they think that they're the answer, they think that they're the solution, and what we know about our country and know about our government is it's set up a system of checks and balances where it has to be a collaboration."

Asked if Bannon was a white nationalist, Scaramucci said: "I would say that he has those tendencies."

"If you read Breitbart, there's a lot of that white nationalist, economic fervor," Scaramucci said.

Bannon, who was seen as the guiding force behind President Trump's nationalist platform, was also ousted by Kelly in August.

Watch the clip here:
Earlier in the interview, co-host Joy Behar asked Scaramucci who was the "most annoying, horrible person" in the Oval Office during his time in the White House.

"I would pick two," he said. "How do you think I got along with Reince Priebus and Steve Bannon? You thought that was a good relationship? You thought we were a triumvirate, the three of us? I mean, that was rough."

This is a developing news story. Check back for updates or follow BuzzFeed News on Twitter.