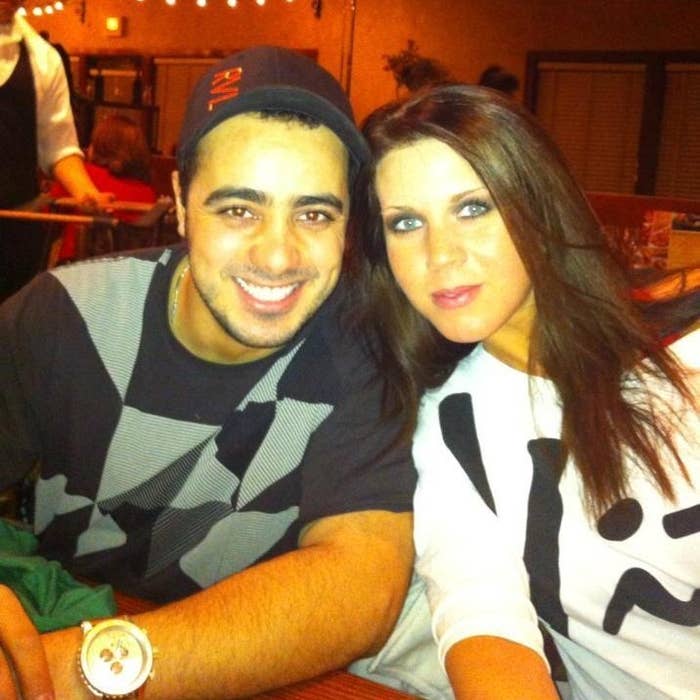 An American woman who has claimed in interviews that her husband tricked her into traveling to Syria and joining ISIS was charged Wednesday with providing material support to the terrorist organization.

Samantha Elhassani, 32, was charged in Indiana federal court with conspiring to provide material support to ISIS and aiding and abetting two individuals in providing support to the group from the fall of 2014 through summer of 2015.

She allegedly did so "knowing that the organization was a designated terrorist organization, and knowing that the organization has engaged in and was engaging in terrorist activity and terrorism," the Department of Justice said in a press release announcing the indictment Thursday.

In addition, according to the indictment, Elhassani has been accused of "procuring tactical gear and funds" for two unnamed individuals "for their use in fighting for ISIS" in March and April 2015.

Law enforcement officials brought Elhassani and her four children, two of whom were born in ISIS-controlled Syria, to the United States after being transferred from a Syrian-Kurdish prison last month. Her husband, Moussa, was killed by an airstrike while fighting as a sniper for ISIS in mid-2017.
Elhassani and her children escaped the militant group after the fall of Raqqah in late 2017 and fled to a Syrian Democratic Forces–guarded refugee camp, where they were taken into custody.

Upon arrival in Indiana on July 24, Elhassani was taken into federal custody on charges of making false statements to the FBI in March 2015 — before she left for Syria. She was separated from her children, who were taken into the custody of the state's Department of Child Services.

In a statement to BuzzFeed News, Elhassani's lawyer, Thomas Durkin, called the charges in the new indictment "wrongheaded and cruel."

"Samantha is a victim of her jihadi husband and his absurd beliefs, which she never shared," he said. "She should be receiving treatment, not incarceration and she should not be separated from her children."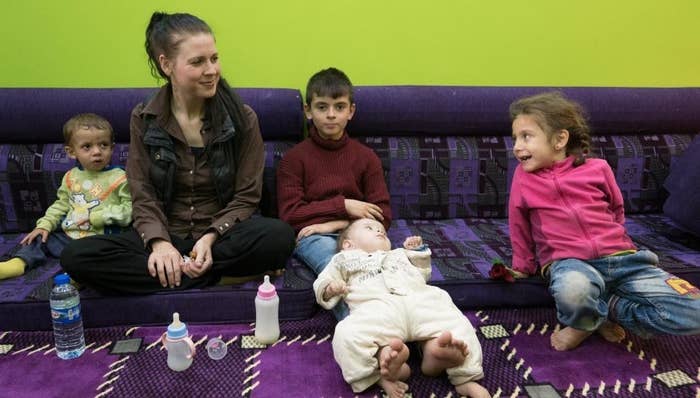 The timeline of when and how Elhassani; Matthew, her son from her first marriage; Moussa, her husband; and their toddler daughter, Sarah; made their way from Elkhart, Indiana, to Raqqah, Syria, has not yet been made clear.
But in PBS, BBC, and CNN interviews earlier this year from the northern Syrian prison where she and her children were being held, Elhassani said that her husband told them they were going on a vacation to Turkey in 2015. The family planned to move to Morocco, where Moussa was born, after the trip.

Elhassani told CNN in an April interview that her husband took them from the border town of Sanliurfa into Syria, where she was forced to choose between returning to Turkey with her 7-year-old son and abandoning her husband and young daughter to ISIS, or to stay together as a family.

"To stay there with my son or watch my daughter leave with my husband — I had to make a decision," she said. "Maybe I would never have seen my daughter again ever, and how can I live the rest of my life like that."

When they arrived in the ISIS-controlled territory, Elhassani told PBS and the BBC that her husband told her she would be killed if she tried to escape.

"We ended up in Raqqah," she said. "The first thing I say to him is, 'You're crazy and I'm leaving,' and he said, with a big smile on his face, 'Go ahead. You can try, but you won't make it.'"

In these April interviews, Elhassani described her life in ISIS as nearly three years of abuse, rape, and torture. Her husband, she said, completely changed after joining the group and the loving, generous man she married disappeared. Elhassani told CNN that her husband purchased underage Yazidis girls as slaves and, despite her efforts to protect them, repeatedly sexually assaulted them.

"No one will ever know what it is like to watch their husband rape a 14-year-old girl. Ever. And then she comes to you — me — after crying and I hold her and tell her it's going to be OK," she said.

Elhassani gave birth to two more children in Syria. During one of her pregnancies, she told CNN, she was imprisoned for three months for trying to escape, and despite her condition, was abused and sexually assaulted by her jailers. Her youngest child, a daughter, is not yet a year old.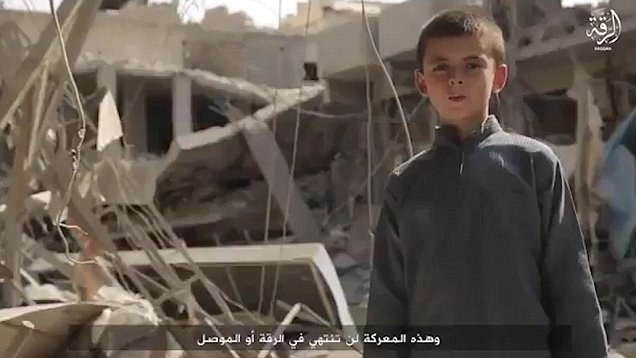 Last year, Matthew, Elhassani's son from her first marriage to a US soldier, was featured in an ISIS propaganda video that made international headlines when it was released in August 2017. In the clip, Matthew speaks in English and Arabic, is shown receiving weapons training from ISIS fighters and threatening US President Donald Trump.
Elhassani said in April that she tried to stop her son from appearing in the video, but her husband beat her until Matthew agreed to the filming.

"After I saw the script was when the beating happened. I was like, 'This is absolutely not acceptable.' All I could do was talk. He became very violent and scared my son into becoming complicit. I ended up with two broken ribs," she said on CNN.
"I fought. I fought. It was three days after my operation with [her youngest daughter]," she said. "I did not give birth naturally — it was Cesarean. I couldn't even fight back. There was nothing I could do."

Elhassani described a feeling of relief when her husband was killed in mid-2017. "I was able to breathe," she told CNN. "I was like — OK — we can start phase two. At least now we can all breathe."

She and her four children escaped Raqqah when the city fell to the US-backed Syrian-Kurdish fighters and made their way to a refugee camp, where she identified them as Americans. They were then taken into the custody of the Syrian Democratic Forces. Elhassani and her children spent more than half a year in a northern Syrian prison before being transferred to the US.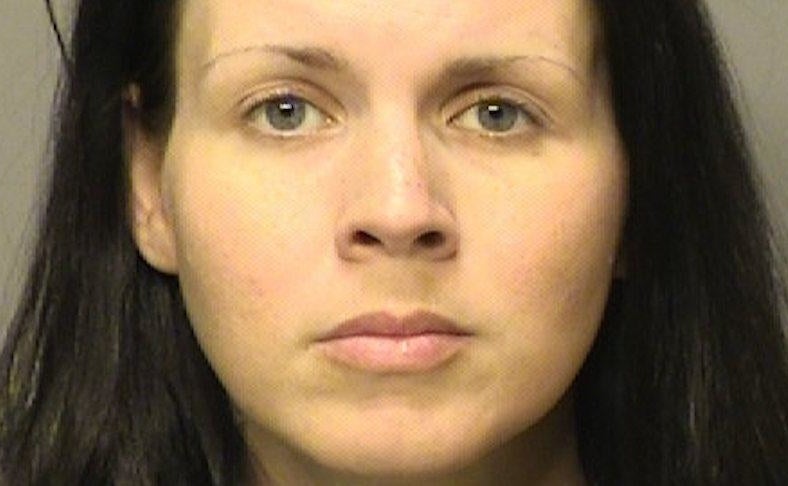 Despite Elhassani's claims in interviews that she had no idea of her husband's plan to join ISIS, the US government's case against her states that she "knowingly conspired to provide material support and resources" to the group before leaving the US.

"My office is committed to aggressively pursuing and prosecuting those who support designated terrorist organizations such as ISIS," US Attorney Thomas L. Kirsch II for the Northern District of Indiana said in a press release Wednesday. "This indictment is an example of that commitment. The indictment alleges that Elhassani travelled abroad and provided funds and supplies for use by two ISIS fighters. The seriousness of the charges reflect the gravity of Elhassani's alleged conduct."
In April, Elhassani told CNN that she was prepared to face possible legal consequences if she returned to the United States: "I will do anything to get my kids back where they belong. If I have to spend 15 years in prison, it's better than anything here."

At that time, however, she insisted that she was never a supporter or willing member of the terrorist organization.
"Once I left, I was extremely relieved and I was not able to breathe in three years until now," she said. "All I saw was a bunch of drug-using thugs who had no place. They created their own state here and called it in the name of God."