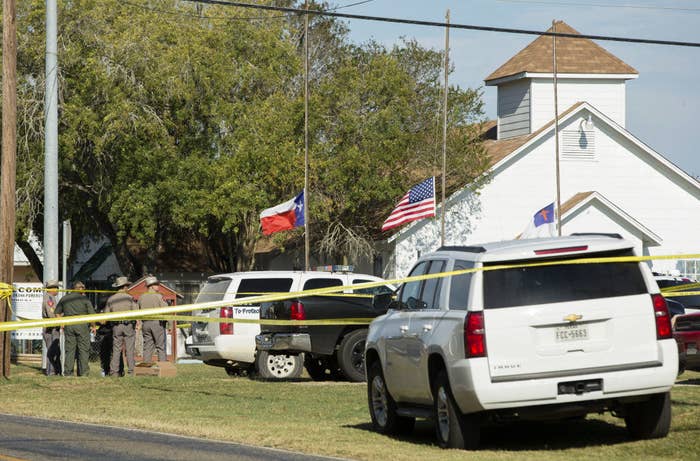 The Air Force failed six times to report an airman for violent crimes that would have barred him from legally purchasing the firearms he used to massacre 26 people and injure 22 others inside a church in Sutherland Springs, Texas, in 2017, the Pentagon said Friday.
The shooter, Devin Kelley, spent nearly five years in the Air Force before he was dishonorably discharged in 2014 following a court-martial conviction and one year of confinement for assaulting his wife and 11-month-old stepson.
But in a 138-page report from the Department of Defense's Office of the Inspector General, officials found that there were multiple points during the investigation and court-martial process where the Air Force should have but failed to report Kelley to the FBI.
"Our investigation determined that the Air Force had four opportunities to collect and submit Kelley's fingerprints to the FBI, and two opportunities to submit his final disposition report to the FBI Criminal Justice Information Services (CJIS) Division, as required, but never did so," Glenn Fine, the principal deputy inspector general, said in a statement to BuzzFeed News.
Kelley was found dead of a self-inflicted gunshot wound in his vehicle down the road from the First Baptist Church on the day of the shooting, Nov. 5, 2017. The victims' ages ranged from 5 to 72 years old.

According to the report, the Air Force never notified the FBI because personnel were not trained to submit fingerprints or final reports following the court-martial and confinement process to the FBI — and that even though the USAF Corrections Policy mandates such reporting, it was not part of the investigator training curriculum.
And since Kelley's fingerprints were never submitted to the FBI, investigators determined he was able to purchase the weapons he used in the shooting.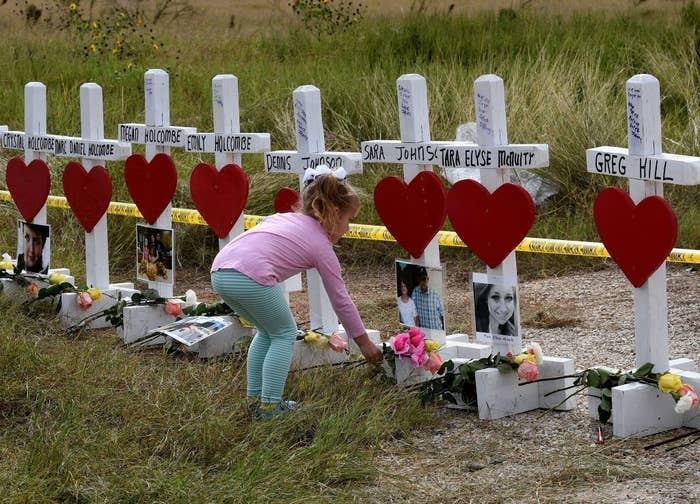 The yearlong investigation, Fine said, also revealed repeated "deficiencies in the Military Services' submission of required fingerprints and other criminal history information to the FBI."
In addition to specific recommendations for the Air Force in the report, the Department of Defense said Friday that it is investigating the criminal history reporting processes of all branches of the military.
"It is critical that the DoD fully implement our recommendations to correct past deficiencies and prevent future lapses in reporting," investigators said in the report.