A 38-year-old white South Carolina woman has been charged with assaulting a black 15-year-old boy at a community pool and then assaulting the officers who later served her with an arrest warrant.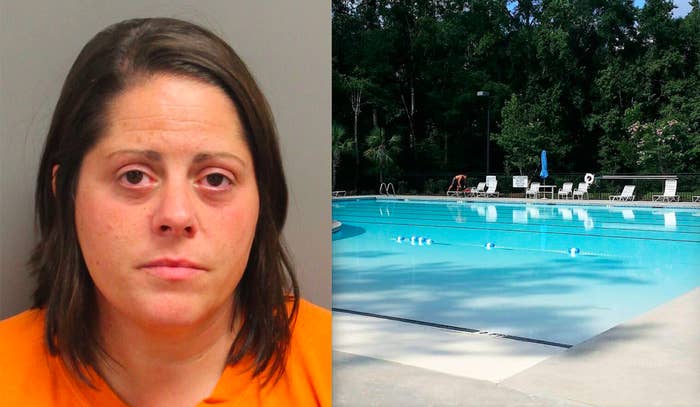 Stephanie Sebby-Strempel of Summerville, South Carolina, was arrested Monday after a cellphone video of her striking a black teen and demanding that he and his friends leave a subdivision pool went viral on Facebook.
She was charged in Dorchester County court Tuesday, with one count of third-degree assault and battery and two counts of assaulting, beating or wounding a police officer while resisting arrest, per local media reports. She was later released on a $65,000 surety bond.
According to an incident report obtained by the Charlotte Observer, the 15-year-old and his friends were at the Reminisce Community pool in Summerville Sunday, when they were allegedly approached by Sebby-Strempel, who told them "they did not belong and they had to leave."
The 15-year-old victim, whose name has not been made public, told Dorchester County officials that he and his friends had been invited to use the pool by a family friend who lived in the neighborhood but decided to leave after Sebby-Strempel confronted them.
He added that he and his friends "were respectful and said, 'Yes, ma'am,'" and prepared to leave the pool, but Sebby-Strempel continued to antagonize them as they gathered their belongings, calling them racial slurs.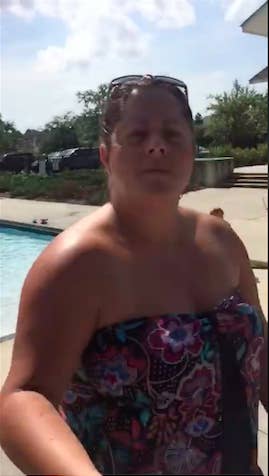 After Sebby-Strempel allegedly used racial slurs, the 15-year-old victim began filming her on his phone as they walked out of the pool complex. In the video, she is heard calling them "little punks" and saying, "Get out! Get out now, there's three numbers I can dial, 9-1-1, get out."
Sebby-Strempel is seen striking the person holding the camera three times in the video.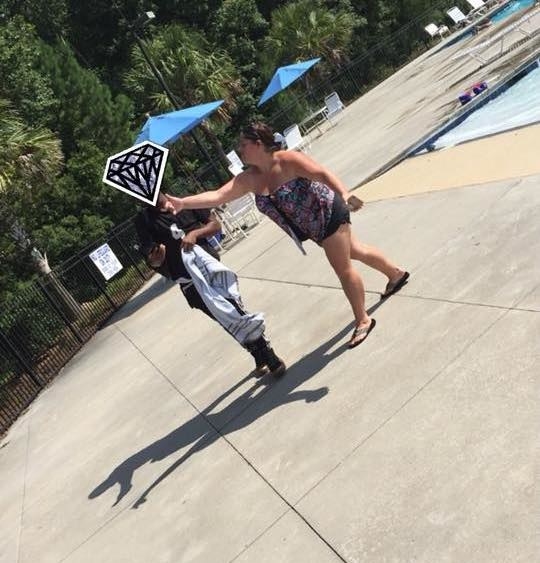 After viewing the video footage and talking to witnesses, police later noted in the incident report that the woman was "clearly the aggressor in the assault even going as far as to continue to assault the victim as he was walking away from her."
The video of the incident was posted to Facebook by a relative of the 15-year-old Sunday night, where it quickly went viral — getting 866,000 views as of Thursday afternoon.
The victim and his family reported the assault on Sunday. The 15-year-old was checked out by EMS after leaving the pool but was unharmed, officials said.
When detectives attempted to serve Sebby-Strempel with an arrest warrant for third-degree assault Monday, she physically resisted arrest, pushing one officer into a wall, causing him to hurt his knee, and biting the other officer on the arm, officials said.
"This is a situation that should have never happened. It was taken out of context and out of control," the victim's mother, Deanna RocQuermore, said at a press conference Tuesday.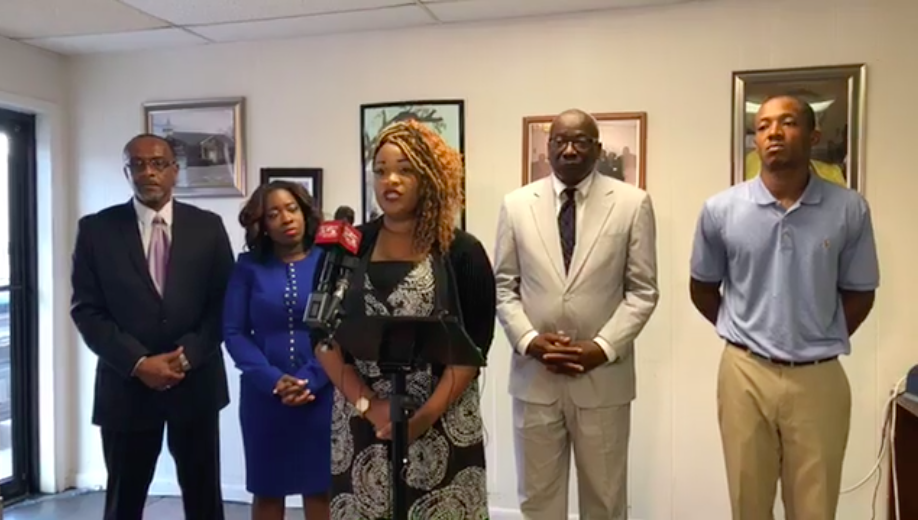 RocQuermore said that she was proud of her son for showing the highest level of self-control in the viral video.
"No child including mine or anybody else's ever, ever, deserves that type of abuse or treatment," said RocQuermore. "And to be struck not once, not twice, but three times by someone that is upset because of the color of someone's skin, and they don't belong at their swimming pool."
Sebby-Strempel and her husband, who is a member of the United States Coast Guard, have declined to speak to the press, but their legal representative said in court Tuesday that his clients were not worried about the assault charge against the 15-year-old boy.
"With regard to that one, we're not terrible concerned with it but will say there are certainly more than one side of the story on that charge."