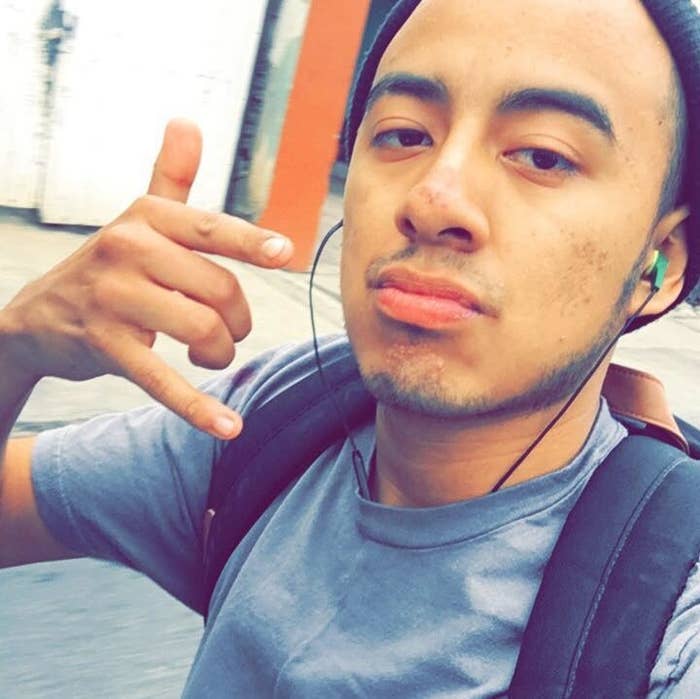 One of the 10 undocumented immigrants who died Sunday while trapped inside a broiling tractor-trailer in Texas was a 20-year-old who had lived in the United States and was deported to his native Guatemala within the last year.
On Monday, a spokesperson for Guatemala's Foreign Ministry identified Frank Guisseppe Fuentes as one of the 10 victims of the tragedy, which police are investigating as a human trafficking crime. Ministry spokesperson Tekandi Paniagua said that two other Guatemalans, aged 17 and 23, had survived and were in stable condition.
Authorities discovered 39 undocumented immigrants and 8 bodies in and around the tractor-trailer Monday in a Walmart parking lot in San Antonio. James Matthew Bradley, the 60-year-old driver, has been charged with one count of transporting undocumented immigrants.
In an interview with Univision, the Guatamalen consul general in Houston, José Barillas, said Fuentes had been a beneficiary of the Deferred Action for Childhood Arrivals program (DACA) and spent most of his life in the United States.
According to Fuentes's Facebook page, he graduated from J.E.B. Stuart High School in Fairfax, Virginia, in 2015. Barillas said his family lives in Maryland.
"He was a young man who had the benefits of DACA, but because of a criminal record was deported to Guatemala," Barillas said. "[He] appeared to be on his way back, trying to make his way back" to reunite with his family.
While the nature of the crimes that led to Fuentes's deportation have not been confirmed by officials, Fairfax County Court records obtained by the Washington Post show that a man with the same name and year of birth as Fuentes "pleaded guilty in 2016 to simple assault and grand larceny charges."
Friends and family members of Fuentes have been sharing posts in his memory on social media, and a GoFundMe campaign to raise money for his funeral costs was created late Monday.
A popular Facebook post by one of Fuentes's friends about the circumstances of his deportation blames his death on "a broken immigration system."