Police in Texas are searching for a 3-year-old girl who disappeared Saturday while allegedly standing outside alone in the middle of the night as a punishment for not drinking her milk.

Sherin Mathews, who is thought to be in grave and immediate danger, was last seen by her father, Wesley Mathews, 37, outside their home in Richardson, Texas, at 3 a.m. Saturday.
Mathews took his daughter outside to discipline her after she refused to drink her milk and told her to stand by a tree in their backyard, according to an arrest warrant affidavit. When he returned 15 minutes later to check on the girl, she was gone.

Police said Monday night that while they canceled the Amber alert, which had been issued Saturday, due to a lack of new information, search efforts were still ongoing. Local officials are now working with several national agencies, including, the FBI and US Marshals Service.
Mathews did not report his daughter missing for five hours and told police when they arrived that coyotes had recently been spotted in the alley behind their house where Sherin was last seen. The backyard also backs up to railroad tracks.
He was arrested Saturday on charges of abandoning or endangering a child and released on a $250,000 bond, officials said Monday.
On Thursday, Richardson Police officials said the family's SUV, a maroon 2013 Acura MDX, was not parked at the family's home between the hours of 4 and 5 a.m. on the morning 3-year-old Sherin went missing.
Police are asking residents and business owners from the area to preserve surveillance videos that may have captured the SUV during that time, in order to find out where it travelled to that morning.
It's one of many questions law enforcement officials are looking to answer in the disturbing case.
"Why was the last sighting at 3 o'clock and the parents not call us until after 8 a.m., that's the question we want answered," Richardson police spokesman Sgt. Kevin Perlich told the Dallas Morning News.
Texas Child Protective Services removed the missing girl's 4-year-old sister from the Mathews home on Monday. A CPS spokesperson told NBC News that the agency has had "contact" with the family before but "details are confidential."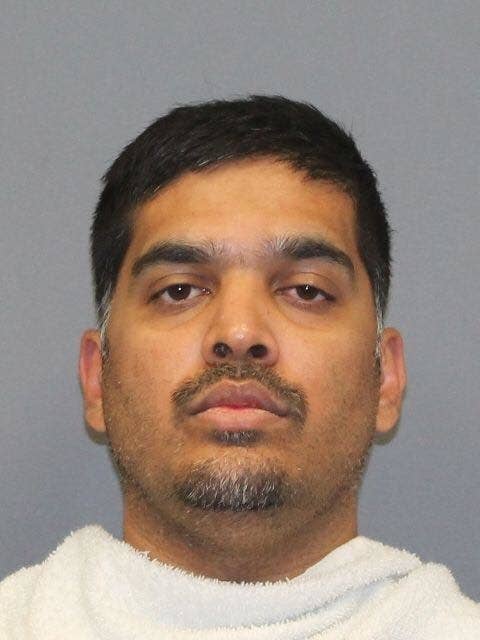 The Mathews family adopted Sherin from an orphanage in India nearly two years ago, a neighbor told CBS News.
The couple also has a biological daughter who is one year older than the missing girl.
Officers and volunteers have been going door-to-door and canvassing the neighborhood and surrounding areas since Saturday afternoon, but have not had any leads on the missing girl's location.

Sherin, who is described by police as having developmental issues and "limited verbal communication skills," was last seen wearing a pink top, black pajama bottoms, and pink flip flops.
CORRECTION
The name of the girl who had gone missing is Sherin Mathews. An earlier version of this post misstated her name.