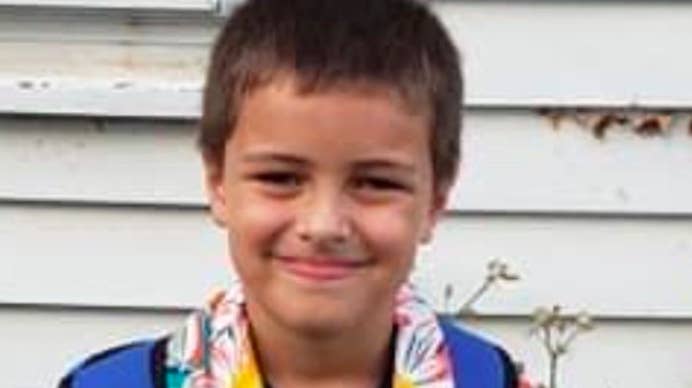 A 13-year-old boy in Pennsylvania will be tried as an adult for fatally shooting his 9-year-old brother in the head, according to online court dockets.

Brayden Leroy Wright of Waynesboro was charged Wednesday with first-degree criminal homicide and second-degree aggravated assault. He was denied bail.
According to a state police arrest affidavit obtained by the Patriot-News, Brayden shot his brother as they were playing "cops and robbers" at approximately 6 a.m. on Wednesday.
The 13-year-old told arresting officer Erica Polcha that he retrieved one of the two loaded 9 mm handguns that their father kept in the living room couch to use during the game. The boys' father, Mark Snyder, later told police that he kept the guns loaded and unsecured "for home protection."
Polcha said Brayden told her he had become angry when his brother "was not complying with his commands" in the game. Brayden then reportedly put the muzzle of the gun to the back of his sibling's head as he lay on the couch watching YouTube videos.
According to the affidavit, Brayden told police that he was aware the gun was loaded when he pointed it at his brother's head and pulled the trigger. The bullet, investigators said, went through the 9-year-old boy's skull and out the other side of his head.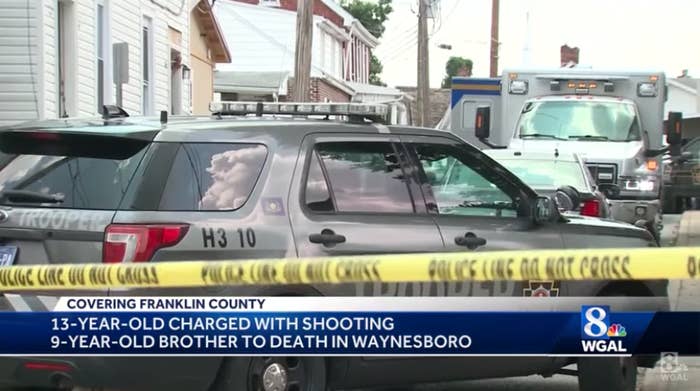 According to the affidavit, after shooting his brother, Brayden put the gun back in the couch and called 911 to report a fall.
By the time EMTs arrived at the house, the 9-year-old was bleeding and in cardiac arrest. He was taken to the Waynesboro Hospital but died later on Wednesday as a result of his injuries.
On Thursday, a woman identifying herself as a family member set up a GoFundMe to help the family cover legal fees and funeral expenses, as well as counseling for the boys' three sisters.

The 9-year-old boy has not been officially identified by officials, but family members have shared photos of him on social media and GoFundMe.

"Yesterday forever changed all our lives," the campaign's organizer Kelly Gonzales wrote on the fundraiser website. "We not only lost a 9 yr old precious little boy, but we could potentially loose [sic] his 13yr old brother."
The older brother is scheduled for a preliminary hearing on Monday, July 13.
Correction: The sentencing laws for juvenile offenders were misstated in an earlier version of this article.