13 Real AF Things Carrie Fisher Said About Living With Mental Illness
"You should be proud of being able to say, 'This is what I'm getting through right now.'"
2.
On the unspoken difficulty of living with mental illness: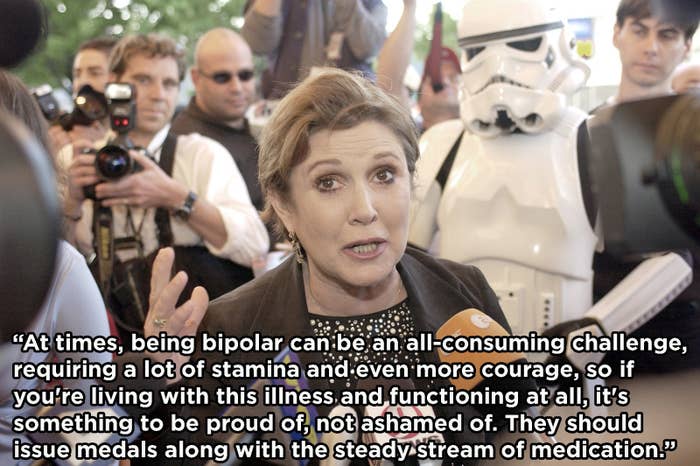 3.
On the advice she would give to people struggling with mental illness who are afraid to pursue their dreams: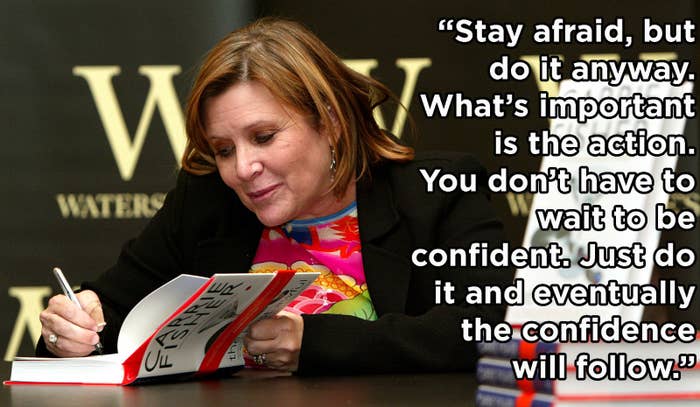 5.
On what to do if things start going wrong: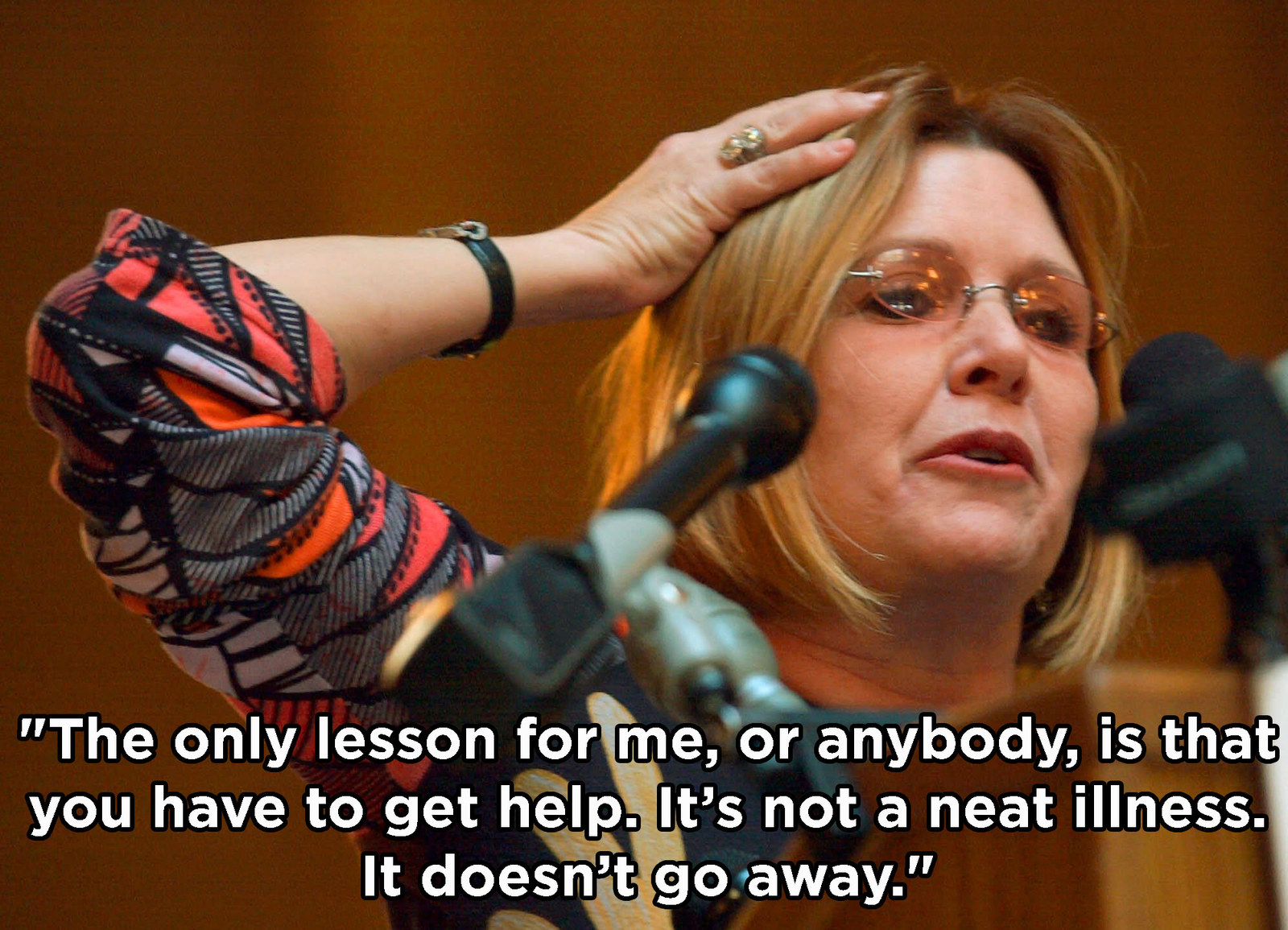 6.
On life during the depressive phase of bipolar disorder: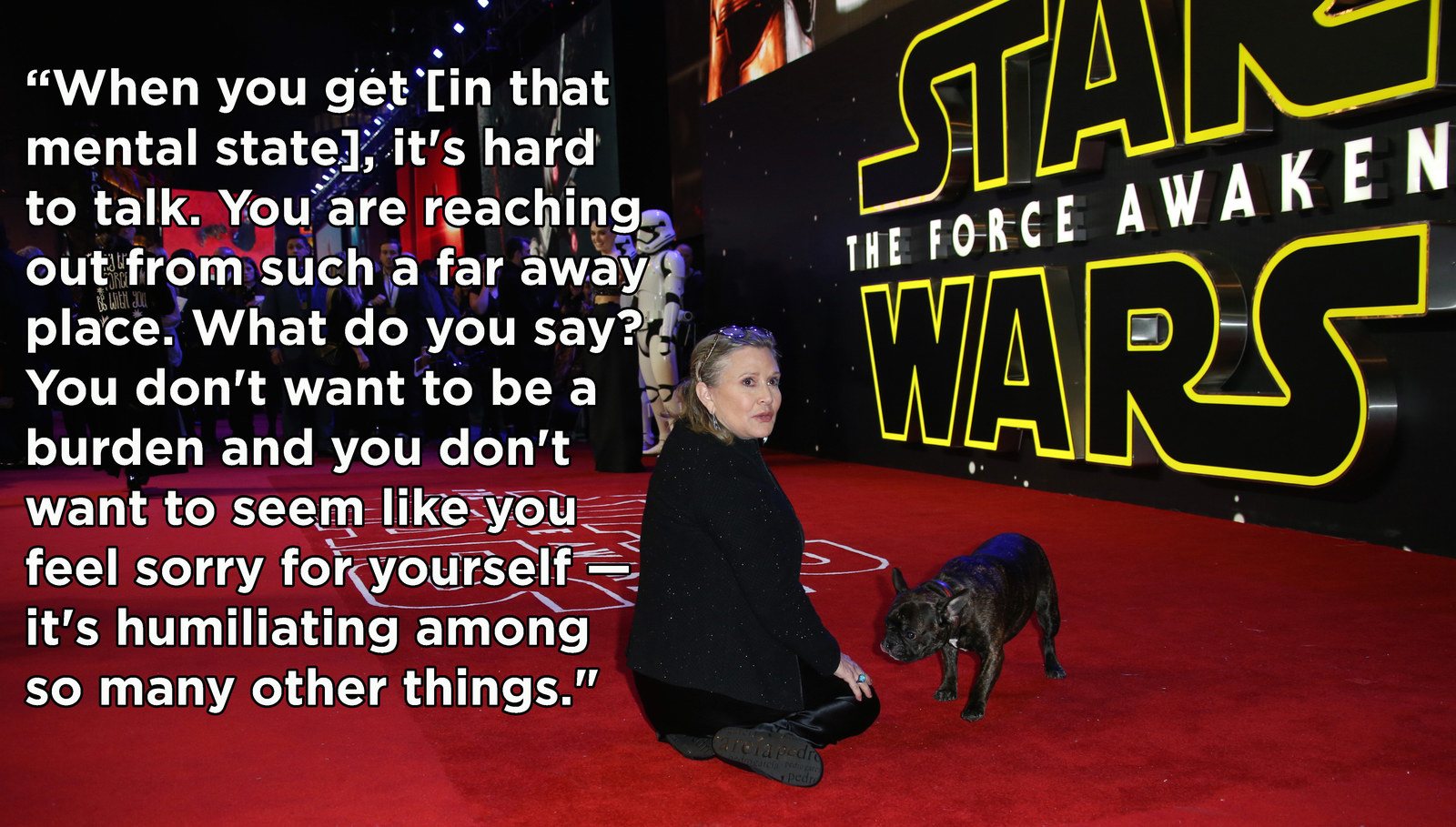 12.
On the advice she'd give to a young woman struggling with bipolar disorder: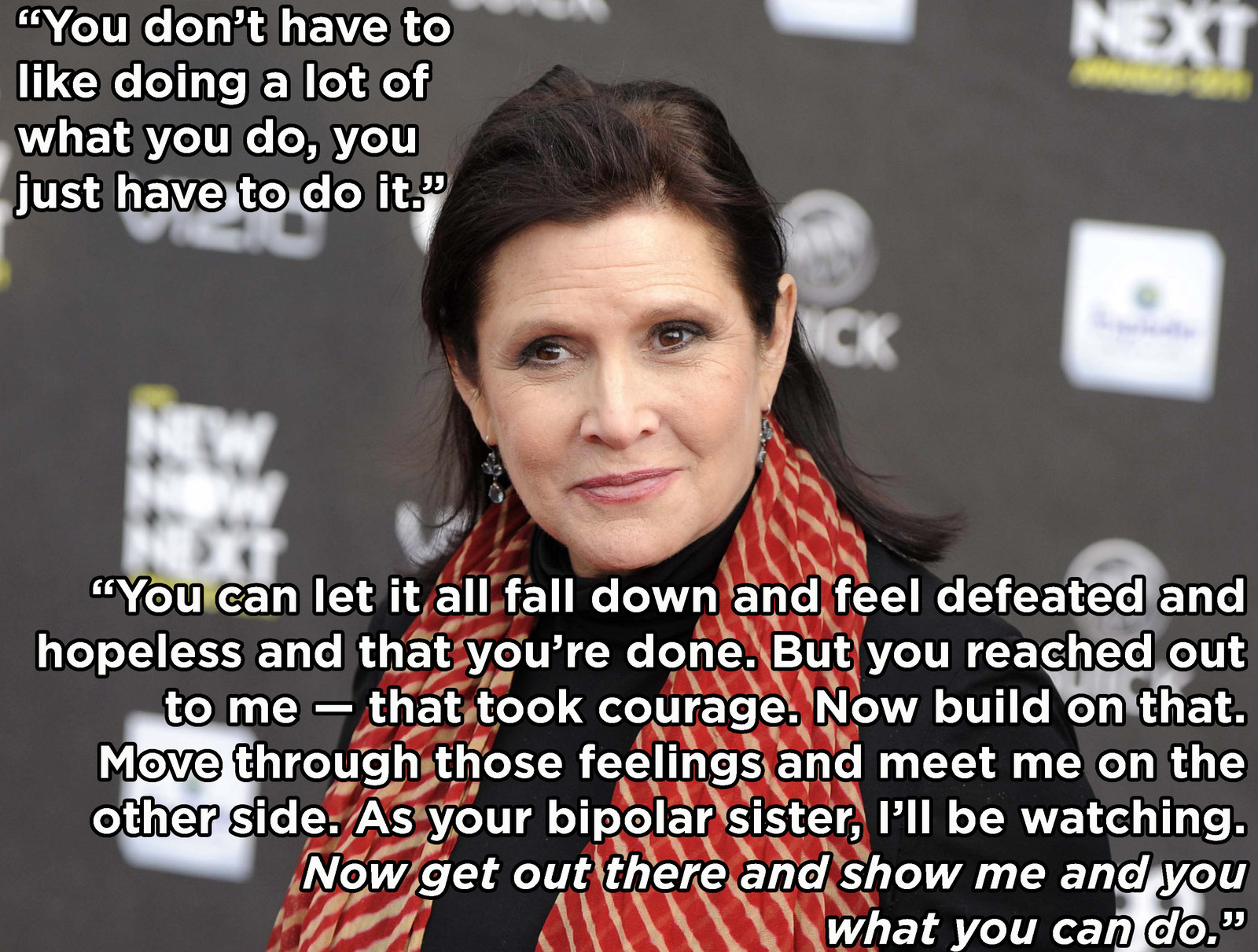 13.
On being comfortable with yourself and your mental health: