But it seems that, for now at least, Zendaya is keeping her cards close to her chest, recently hinting that she prefers to keep her private life private — certainly easier said than done for one of the biggest names on the planet.
Gracing the cover of this month's issue of British Vogue, the Euphoria star gave a rare glimpse into her infamously private romantic life, recalling her refusal to have her first kiss on-screen.
"I remember being on Shake It Up and being like, 'I'm not gonna do this. I'm going to kiss him on the cheek because I haven't been kissed yet so I don't want the kiss to be on camera," the former child-star explained.
And having gone on to make history with her Emmy win last year, Zendaya is certainly no stranger to life in the spotlight. But, despite her fame, it appears she's remained committed to keeping her most personal moments away from the public eye.
In fact, when the interviewer went on to highlight that Zendaya has acted alongside "pretty much all of the internet's boyfriends," including Timothée Chalamet and Jacob Elordi, she refused to confirm whether anything romantic had ever happened between them. "Yeah, I've seen those tweets," she said simply in response to the internet discourse.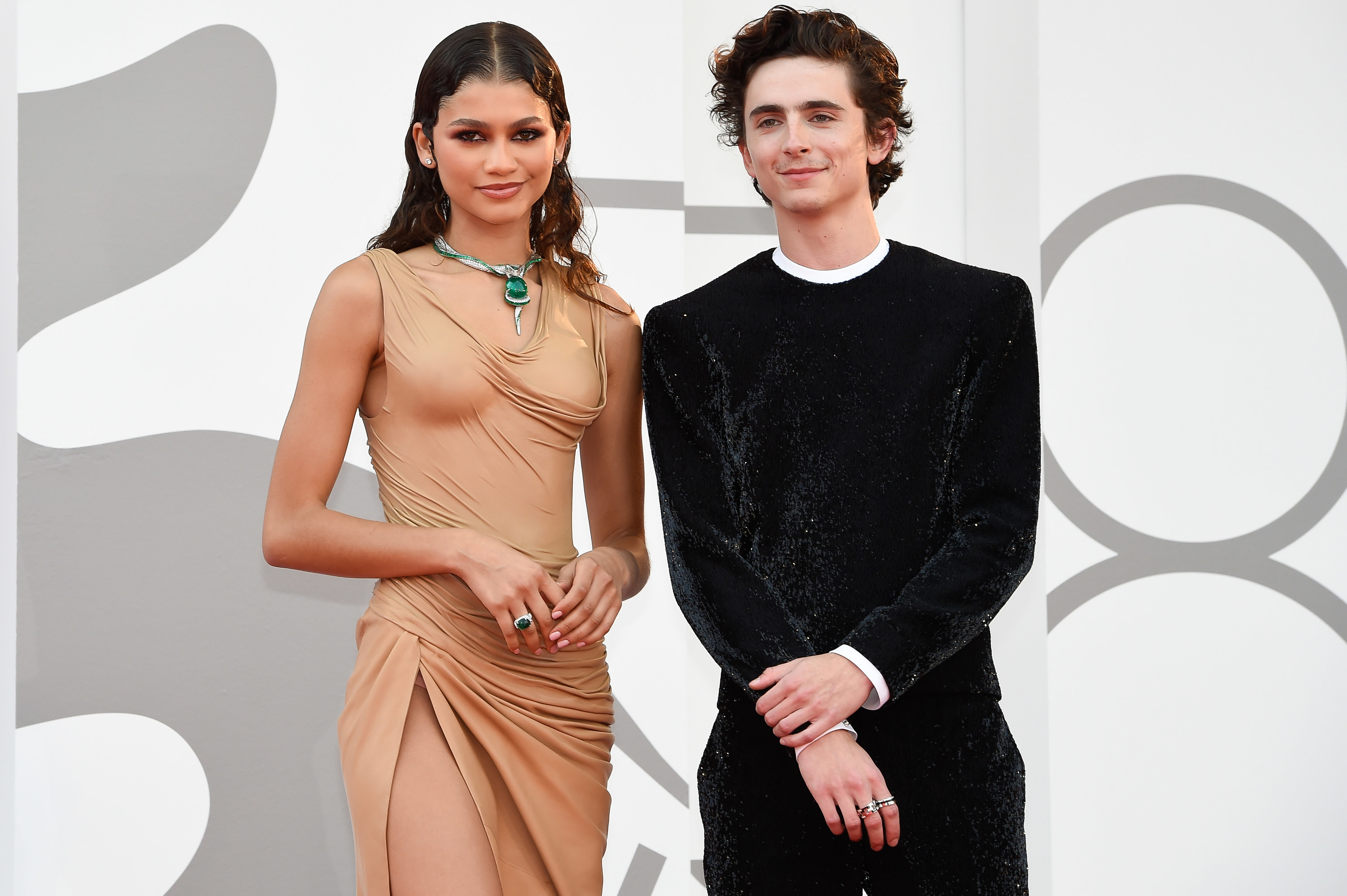 But the speculation around her romantic relationships has never been more intense than with her current rumored boyfriend, Tom Holland.
In case you missed it, allow me to provide a brief timeline of the Tom and Zendaya story.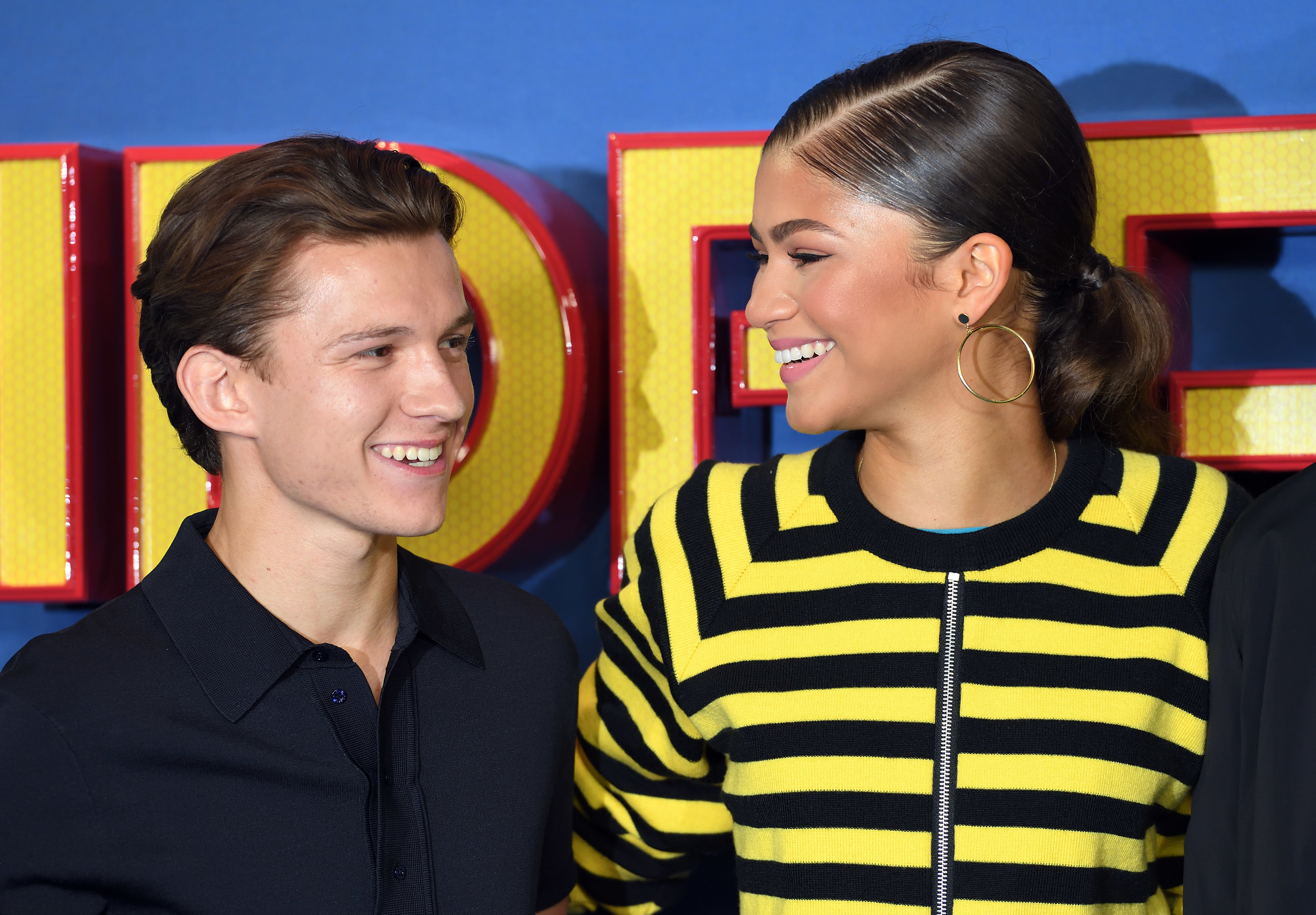 Rumors of a relationship between the two began when filming for Spider-Man: Homecoming first started back in 2016, with Zendaya and Tom debuting their respective roles as MJ and Spider-Man/Peter Parker.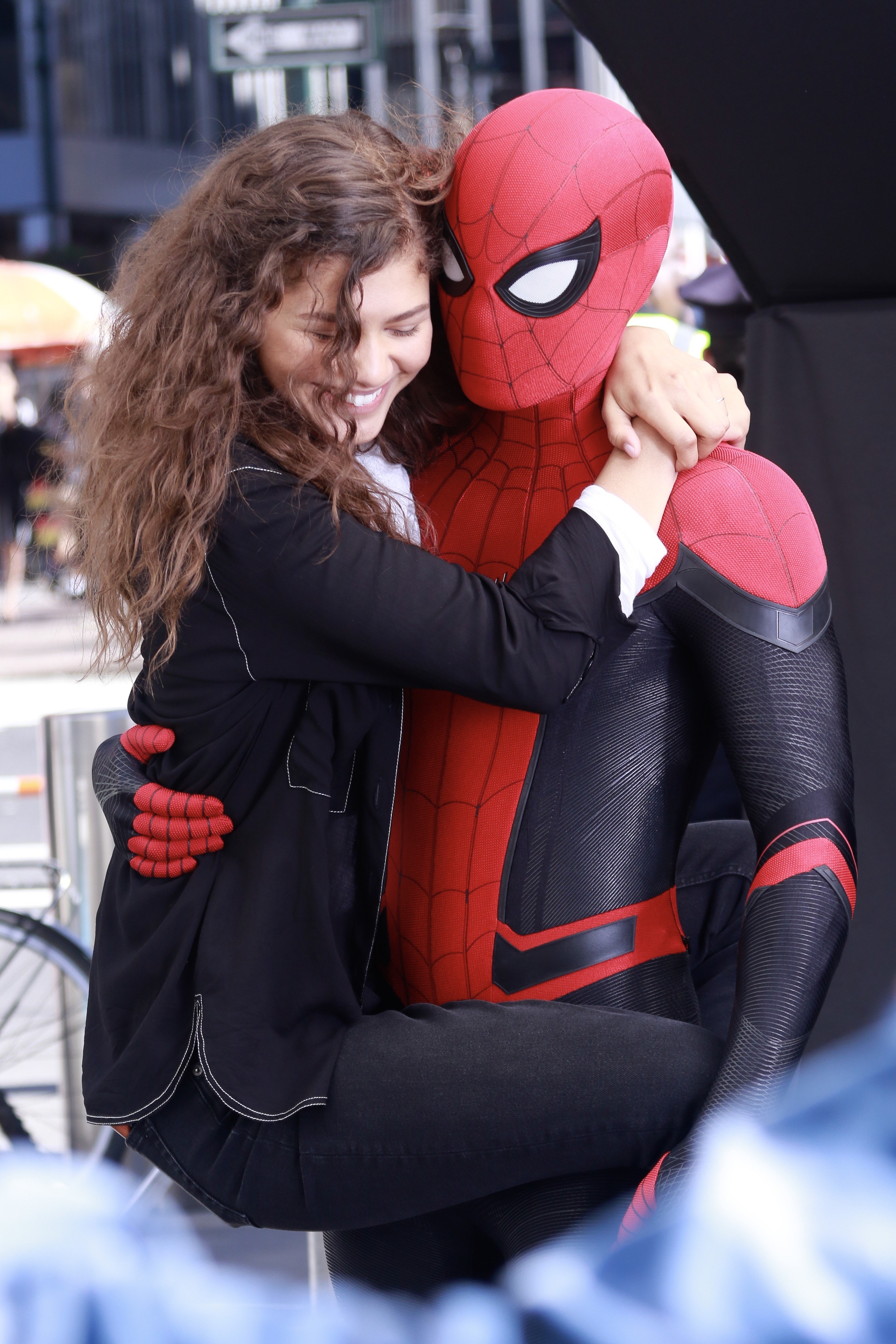 It comes as no surprise that the pair were quickly bundled up in murmurs of a romance, especially given that previous MJ/Spider-Man iterations have gone on to pursue offscreen relationships — hello, Emma Stone and Andrew Garfield and Tobey Maguire and Kristen Dunst.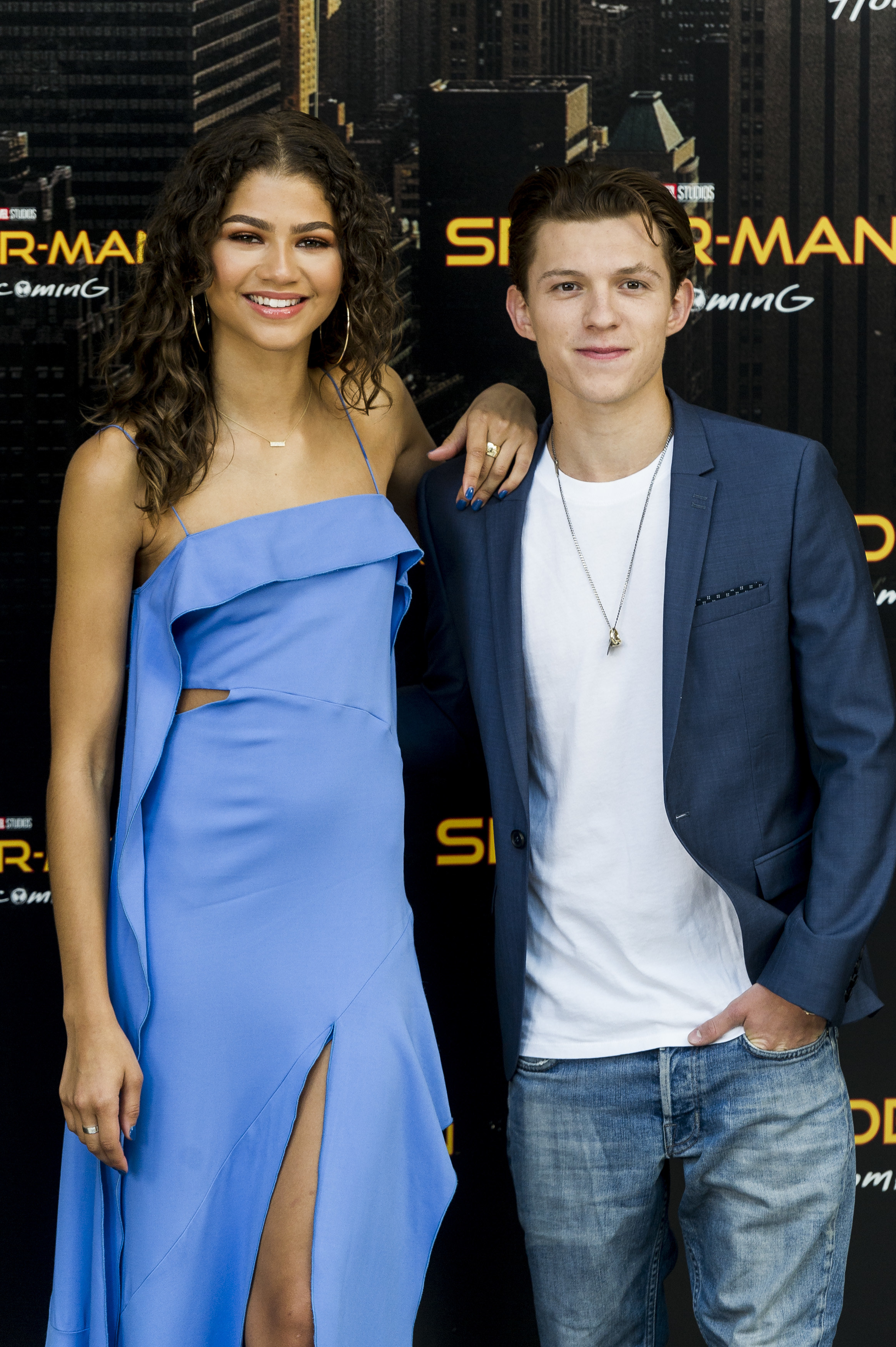 So, after months of constantly appearing on each other's social media accounts, hitting red carpets together, and even sharing magazine covers, People Magazine reported in 2017 that the pair were in fact an item — yay!
But all our dreams came very quickly crashing down when both parties totally laughed off the dating reports, instead insisting that they're simply just "best friends" and nothing more.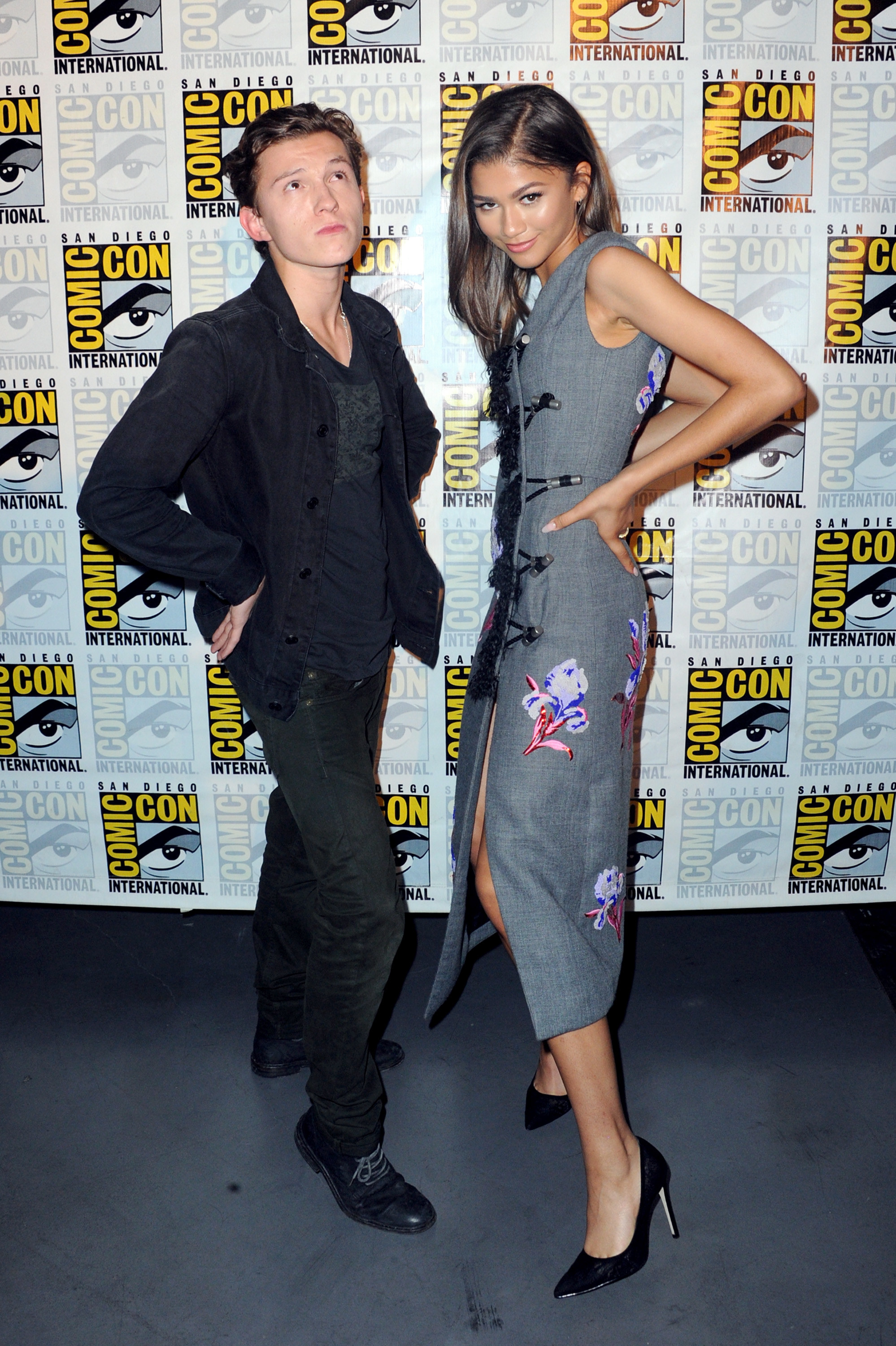 Years passed and fan theorists remained hopeful, bringing us to early July this year, when pictures of Tom and Zendaya kissing in a car sparked a renewed wave of huge speculation.
To make interesting matters ~even~ more interesting, we now know that these photos were taken the day after Zendaya's interview with Vogue took place.
Which means there was perhaps only one guy on her mind as she went on to discuss the obstacles that might be faced by whoever hopes to take on the highly-coveted role of her boyfriend.
"My dad, my brothers, it's a whole thing," she said of the long list of approvals it would take to ever date her. "Good luck to whoever wants to take that on" — "whoever" being the key word here.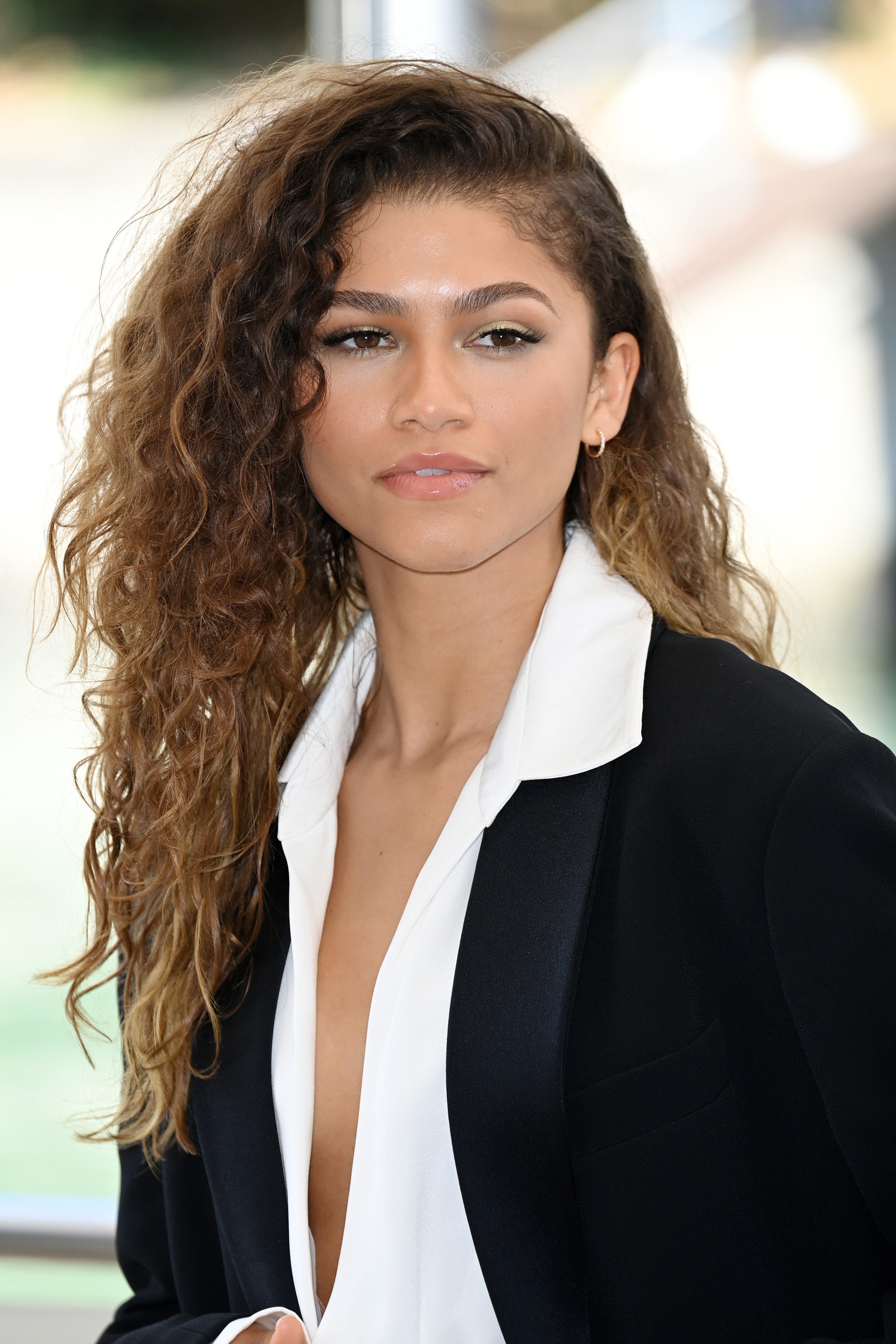 And there's reason to believe that a meeting with the family might not be too far off, given that on the same day ~those~ viral kissing photos were taken, Tom and Zendaya were also spotted with Zendaya's mom, leaving fans to believe things might be getting serious between the two.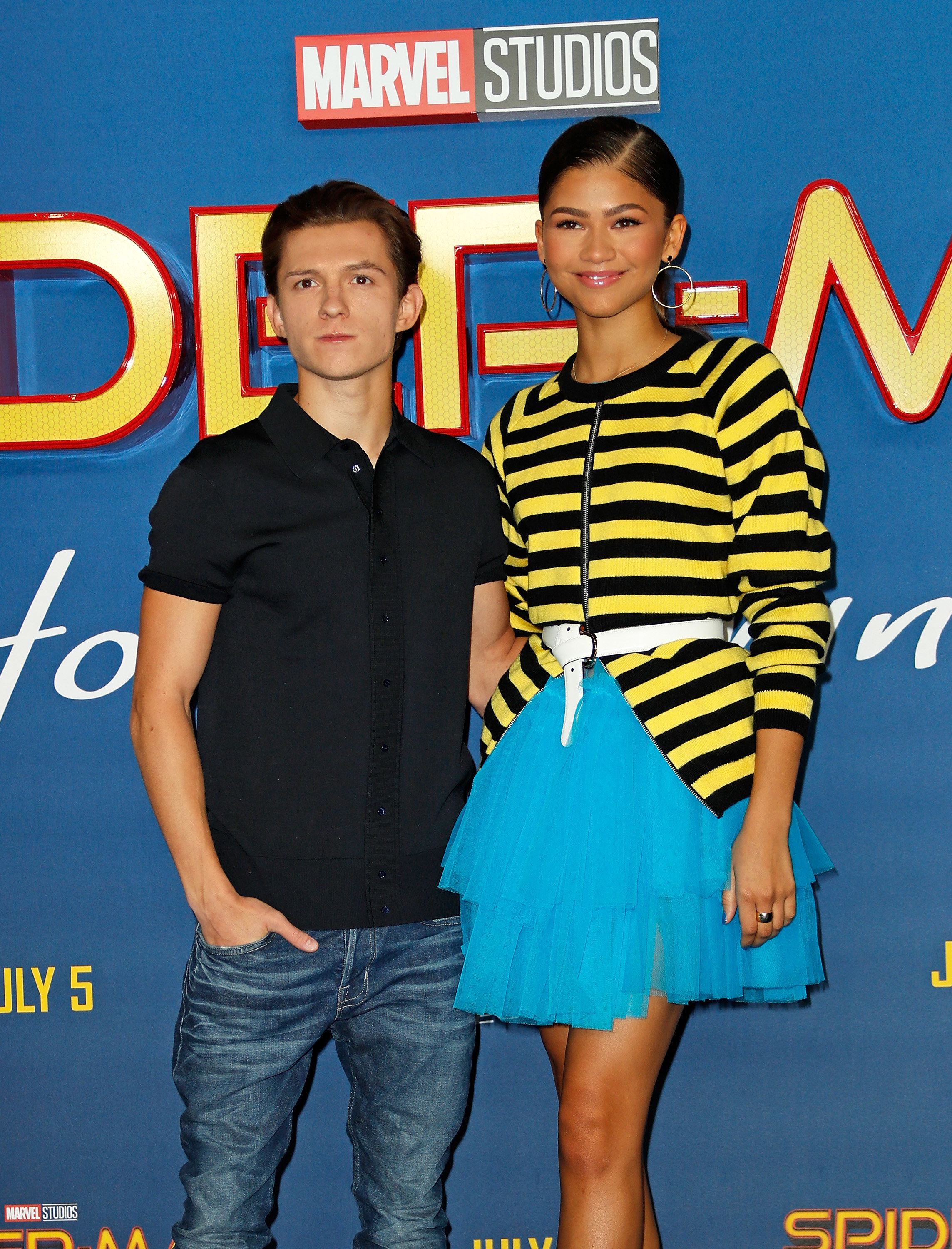 And while neither party has personally addressed the viral pics, Tom took things one step further last week by seemingly confirming their relationship with a sweet Instagram post celebrating his costar's birthday.
In case you needed reminding, Tom shared a throwback snap of the two on set with the caption: "My MJ, have the happiest of birthdays. Gimme a call when you're up xxx," to which Zendaya responded, "Calling now," with a red heart emoji.
And while it's possible the two are just good friends who happen to make out in cars and attend weddings together, many fans took Tom's post to be a long-awaited confirmation of their off-screen romance.
So it remains to be seen whether the pair will ever give us more insight into their relationship. But in the meantime, we'll wish Tom all the best if the time ever comes for him to impress Zendaya's dad and brothers.