For most BFFs, finding out that you're actually long-lost relatives is pretty much the dream. And for longtime besties Woody Harrelson and Matthew McConaughey, that dream might just become a reality.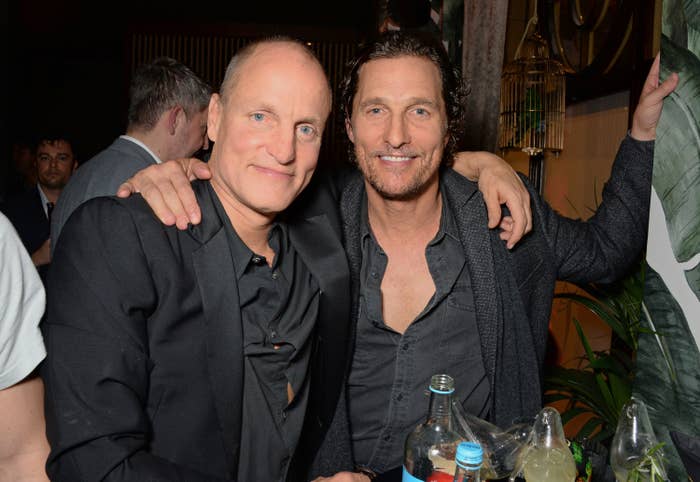 For context, this all started last week when Matthew appeared on Kelly Ripa's podcast and unpacked a wild McConaughey family revelation that could permanently change his and Woody's relationship.
"My kids call him Uncle Woody. His kids call me Uncle Matthew," he said of their "bromance," before commenting on their undeniable likeness. "You see pictures of us and my family thinks a lot of pictures of him are me. His family thinks a lot of pictures of me are him," he said.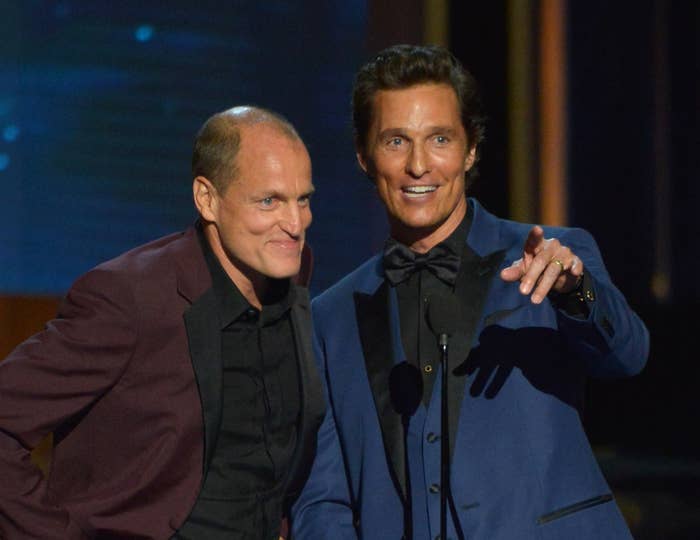 The two actors — who famously starred together on HBO's True Detective — are so close that they often go on vacation with each other's families, which is where things got a little strange.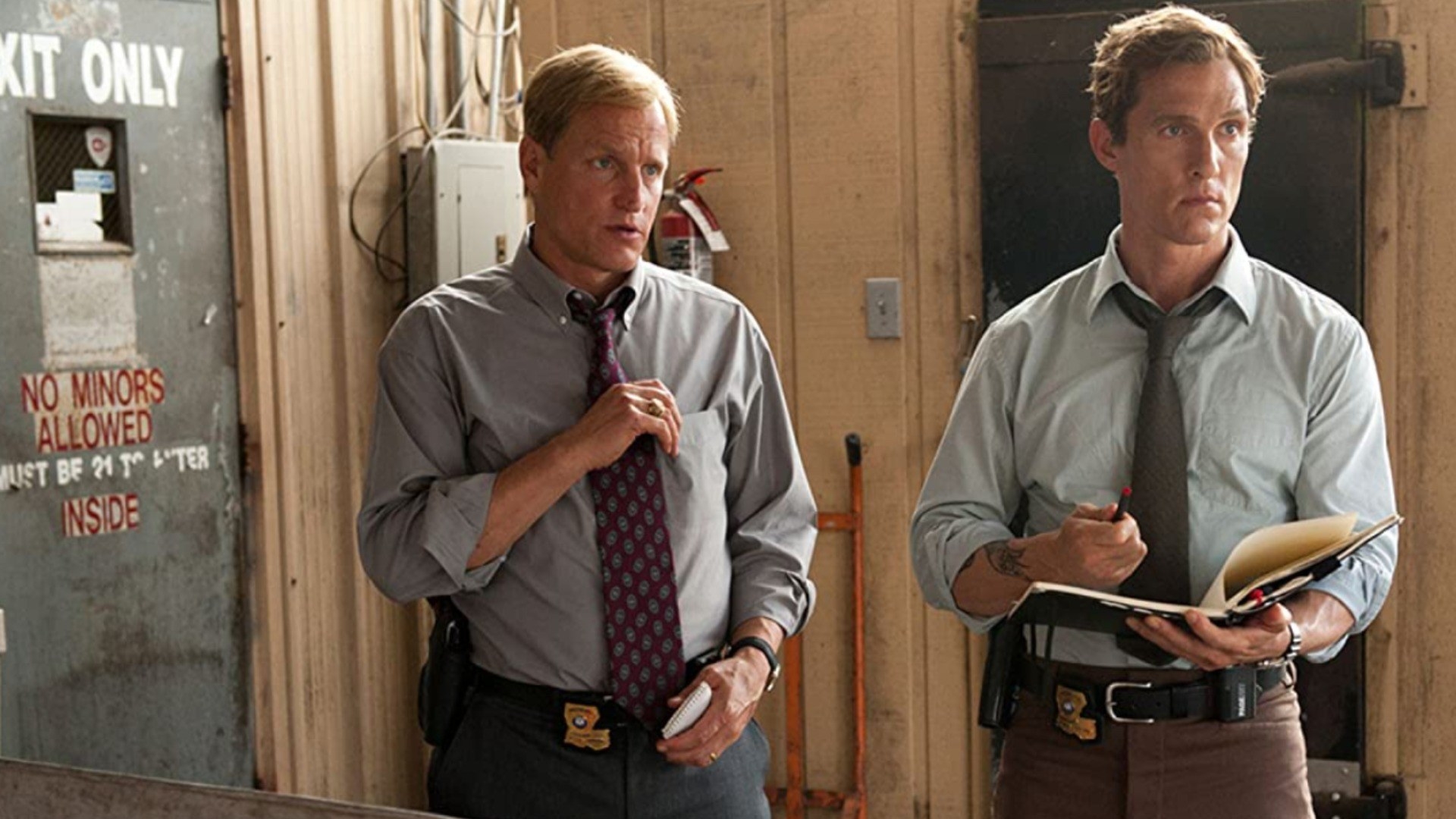 "In Greece a few years ago, we're sitting around talking about how close we are and our families and my mom is there, and she says, 'Woody, I knew your dad.' Everyone was aware of the ellipses that my mom left after 'knew.' It was a loaded K-N-E-W," he recalled.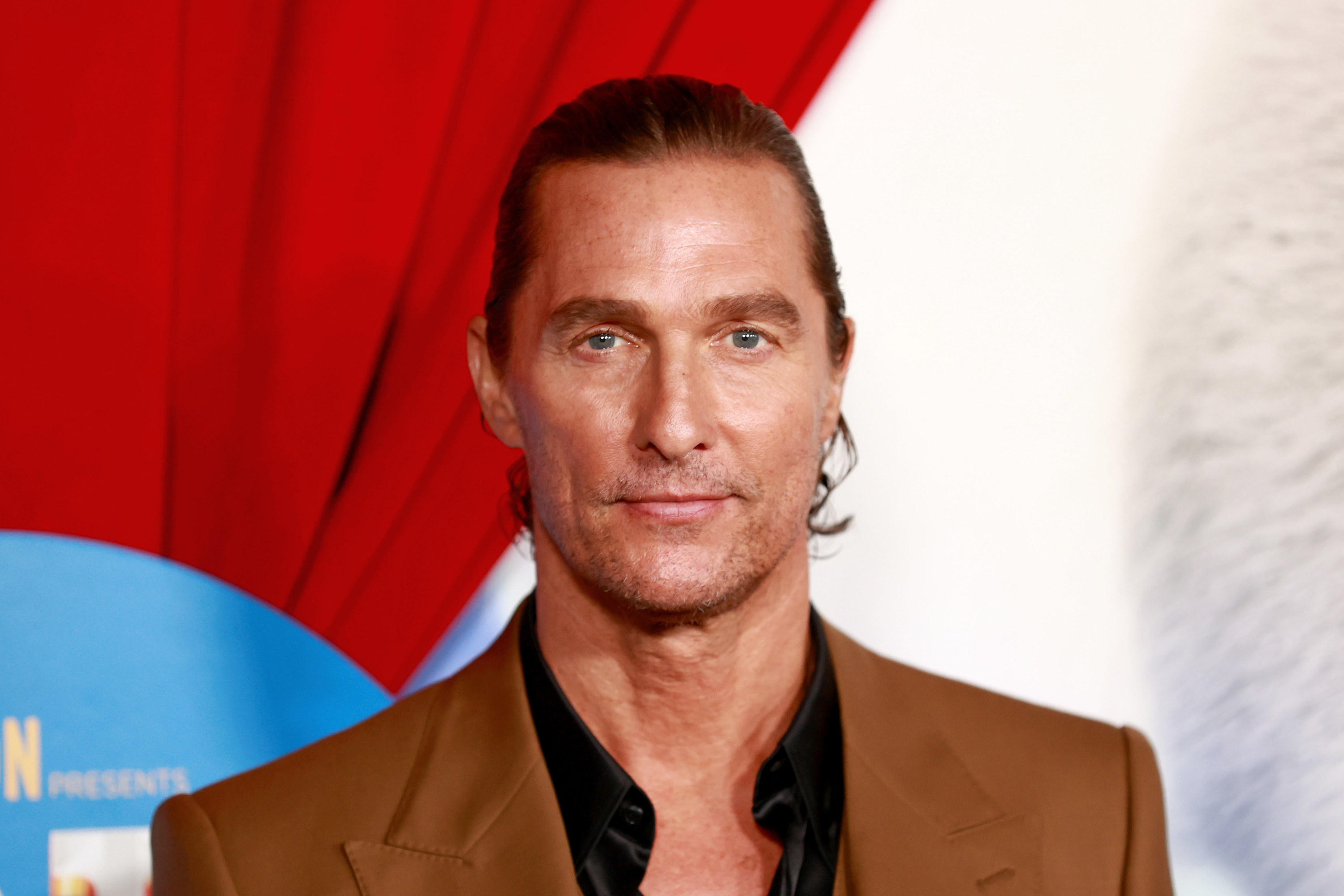 After doing some quick math, Matthew said they were able to deduce that Woody's dad and his mom were friendly around nine months before he was born — at the same time that his parents were also estranged.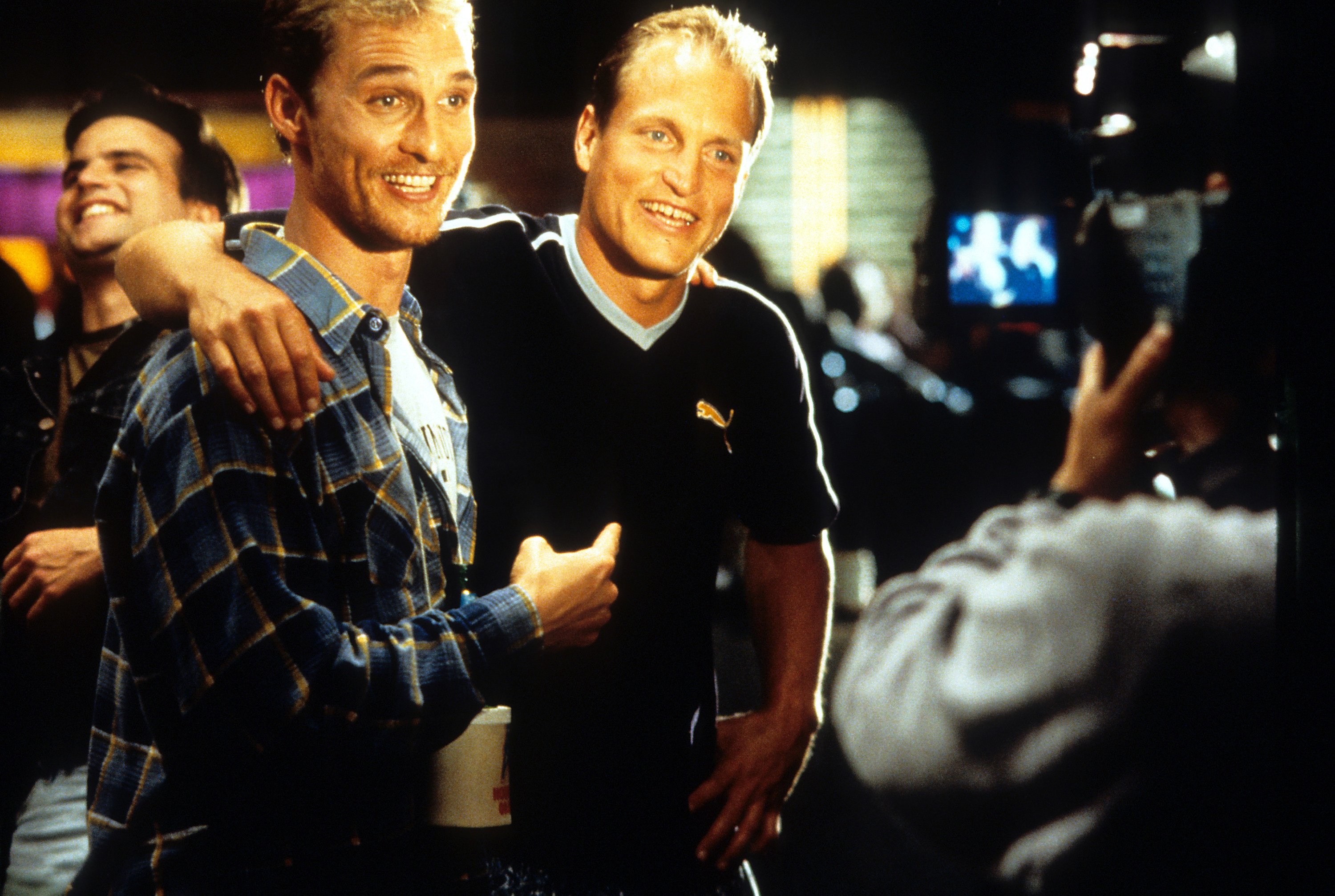 "Then there's possible receipts and places out in West Texas where there might have been a gathering, or a meeting, or a 'knew' moment," the Oscar winner said.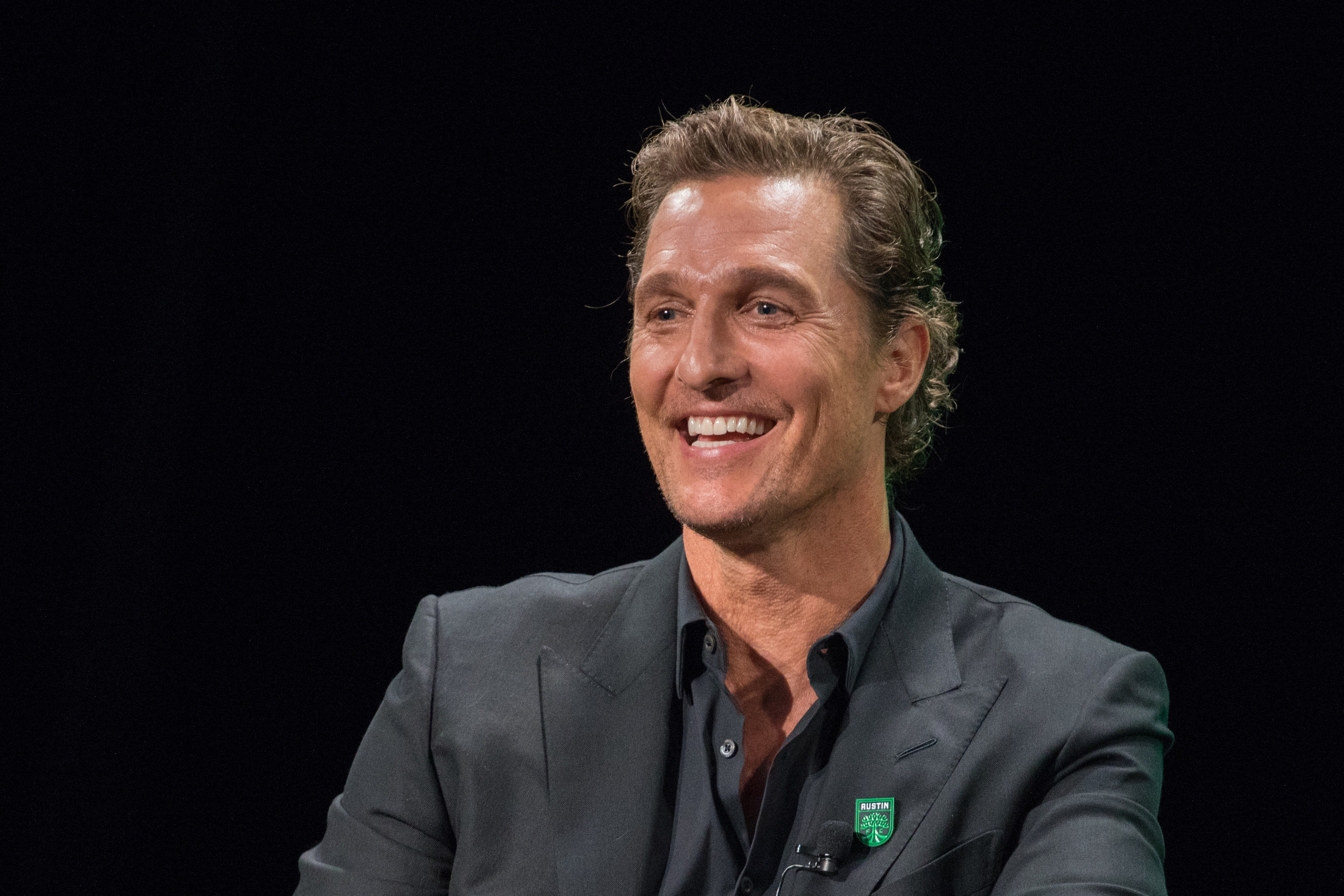 Matthew went on to explain that the two were "on the precipice" of getting some DNA tests done and now, a week later, Woody is here to weigh in on the theory himself.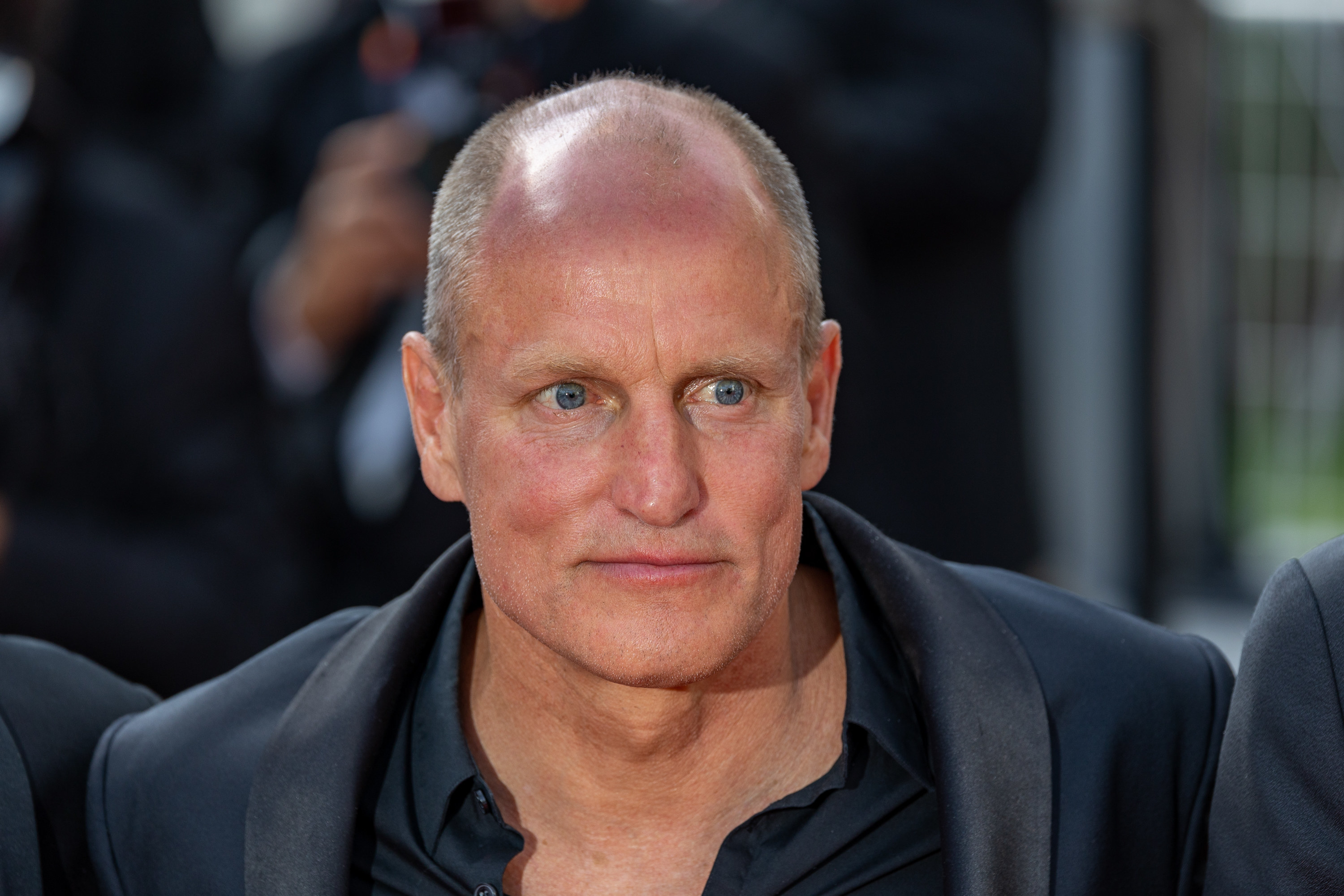 On Monday, the Triangle Of Sadness actor appeared on The Late Show with Stephen Colbert alongside Justin Theroux to promote their new HBO show White House Plumbers.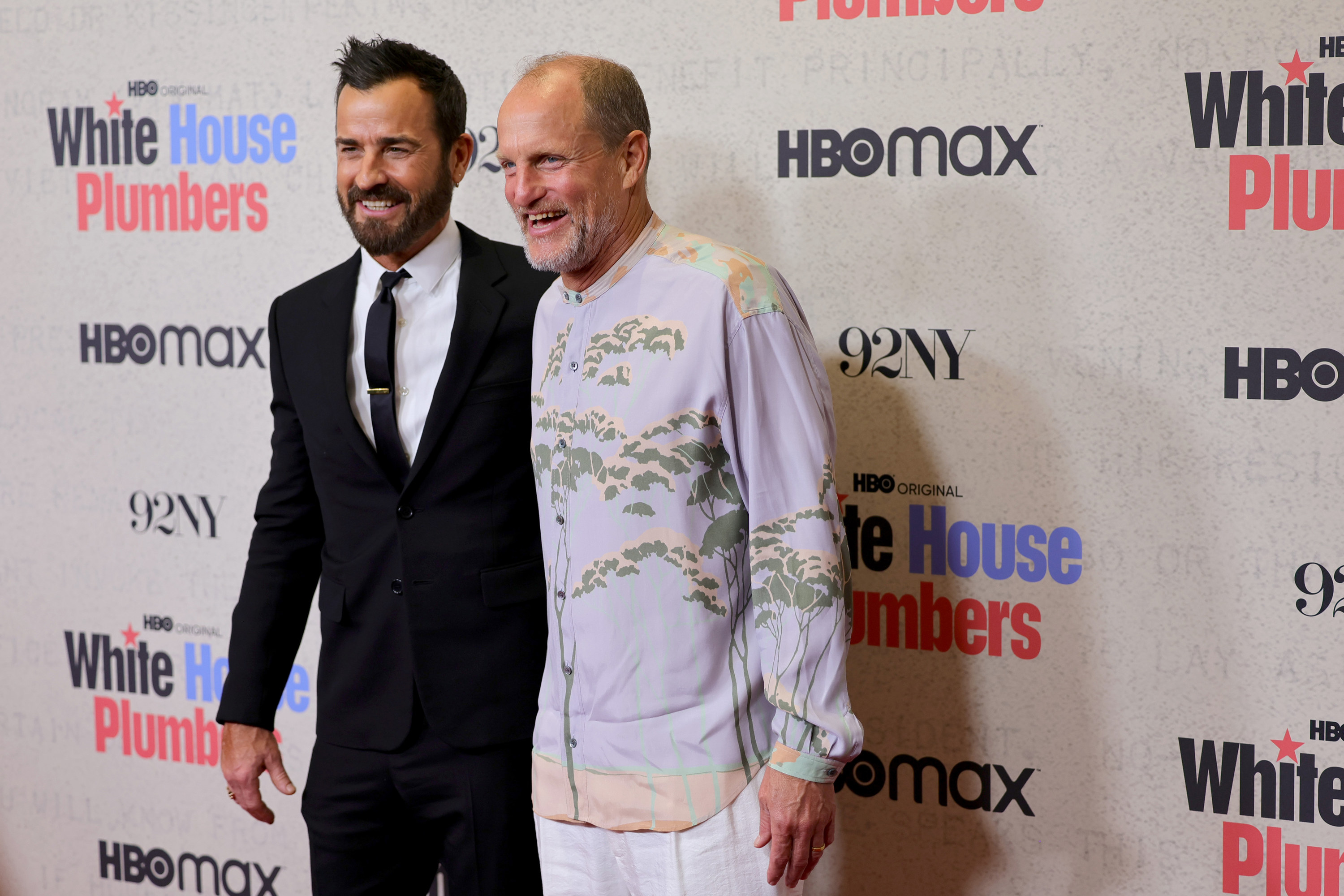 Stephen probed Woody on the headlines about his potential link to Matthew, prompting the actor to say there's definitely "some veracity" to the theory.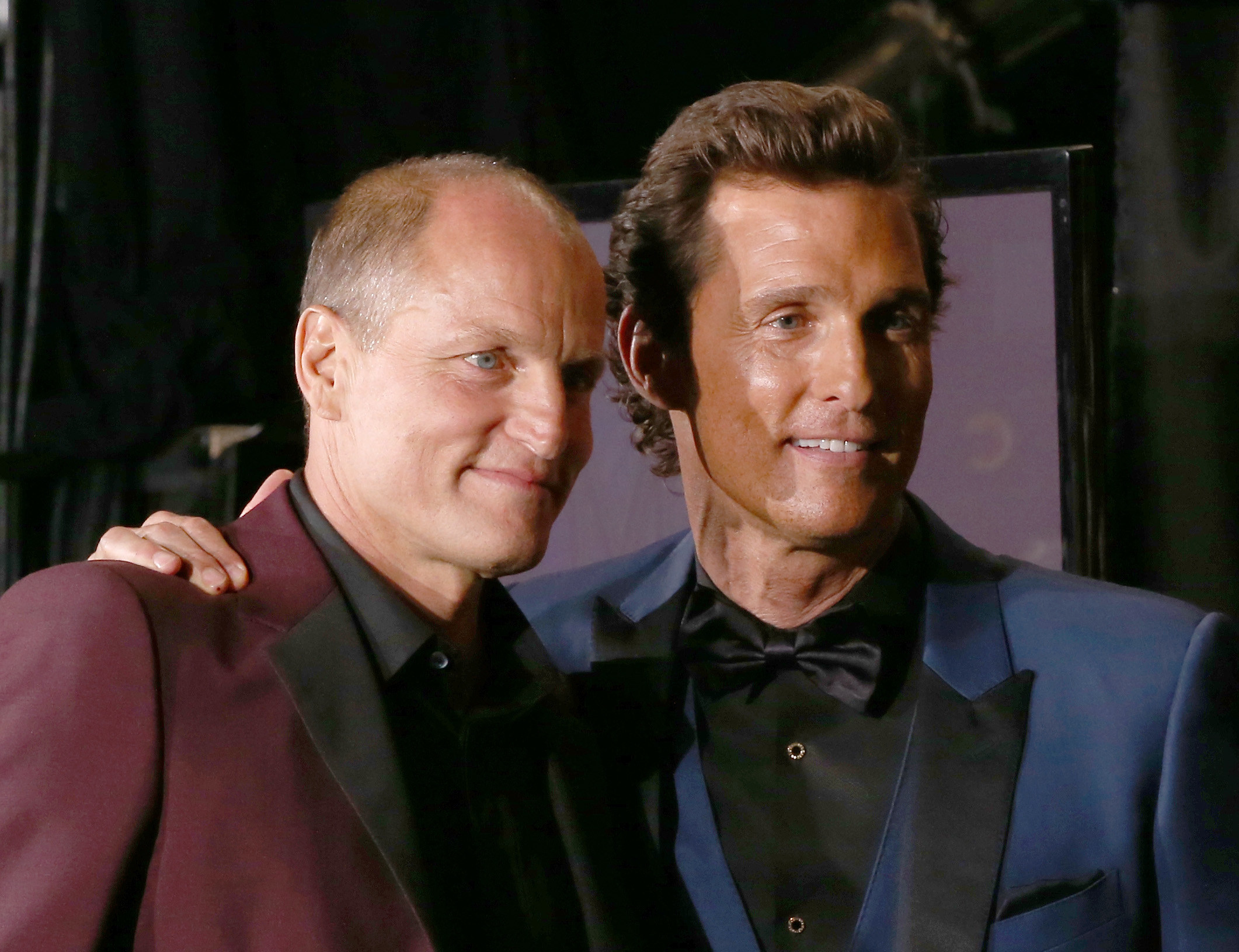 Retelling the story from his perspective, Woody said it all started when they got onto the topic of "regrets" while on their Greek vacation.
"I've known Ma Mac [Matthew's mom] a long time, and she goes, 'I…knew…your father,'" he said, adding that her weighty pause was "a little troubling" and "filled with innuendo."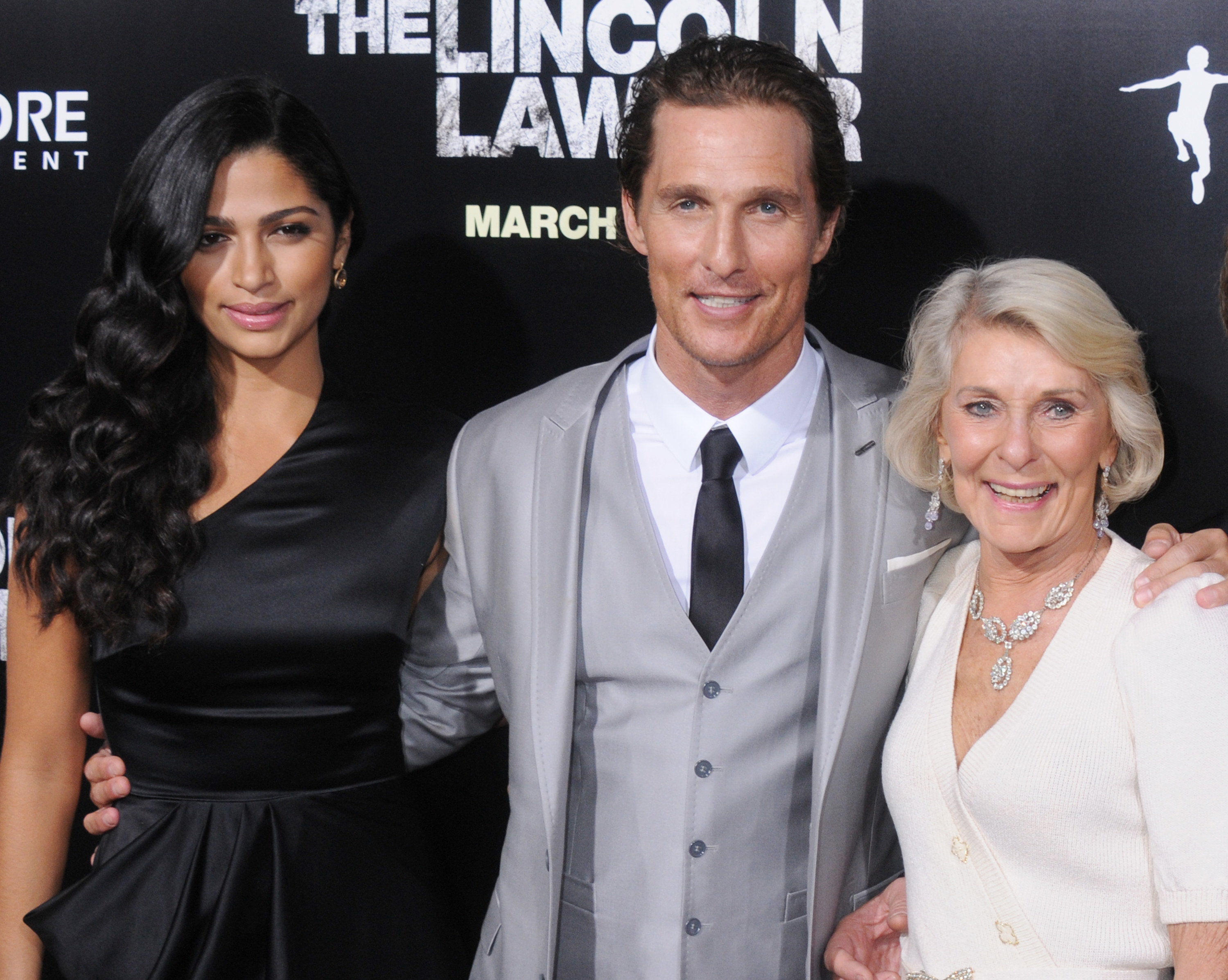 Getting into the logistics of the matter, Woody clarified that nine months before Matthew's birth, his mom was "on a sabbatical" from her marriage to his "supposed father" and may have ~crossed paths~ with Woody's dad.
As for the future, Woody explained that they definitely want to explore the possibility.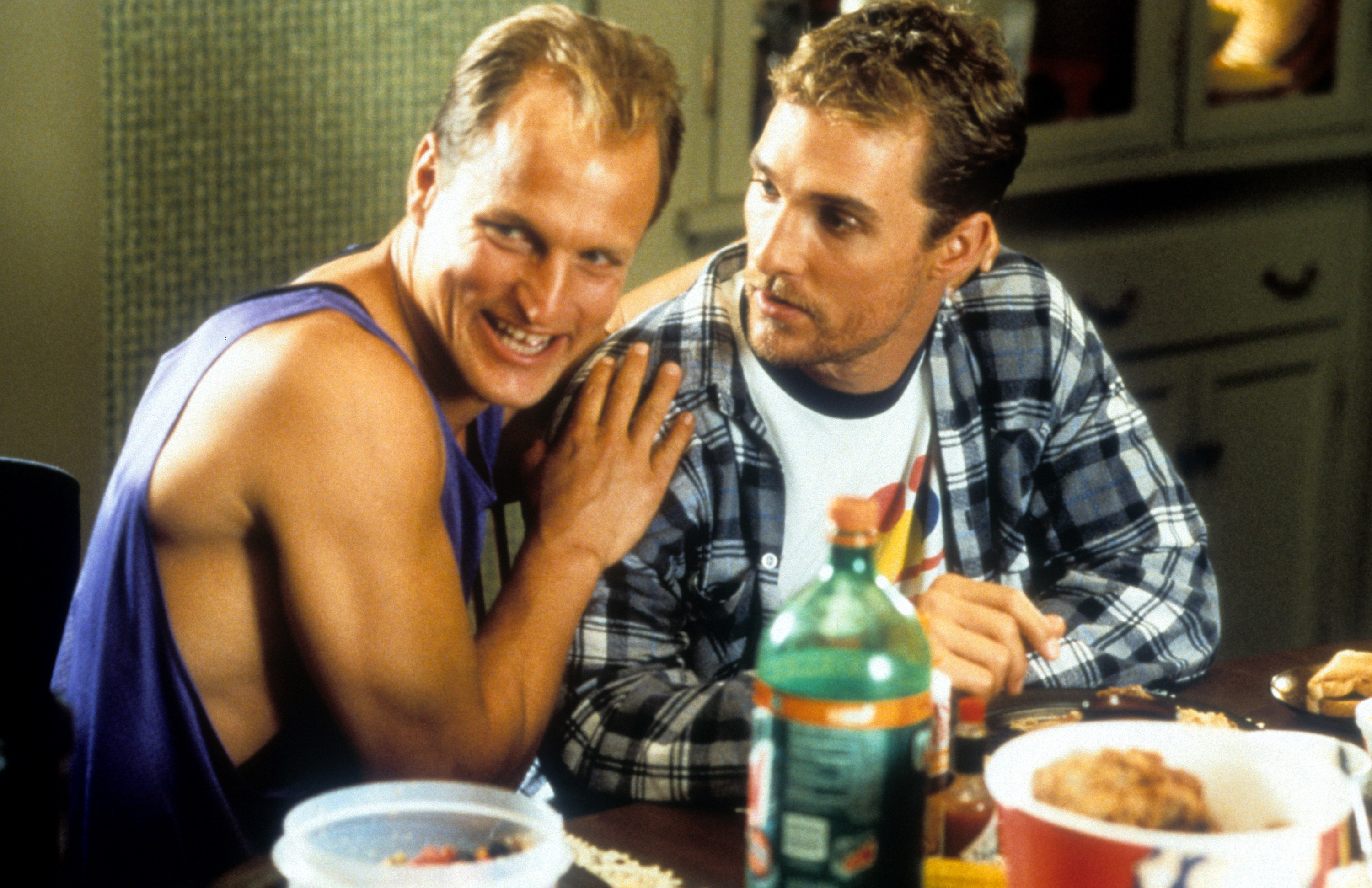 "The thing is we want to go and test," he said. "But for [Matthew], it's a much more big deal. I mean, he feels like he's losing a father. But I'm like, no you're gaining a different father and a brother."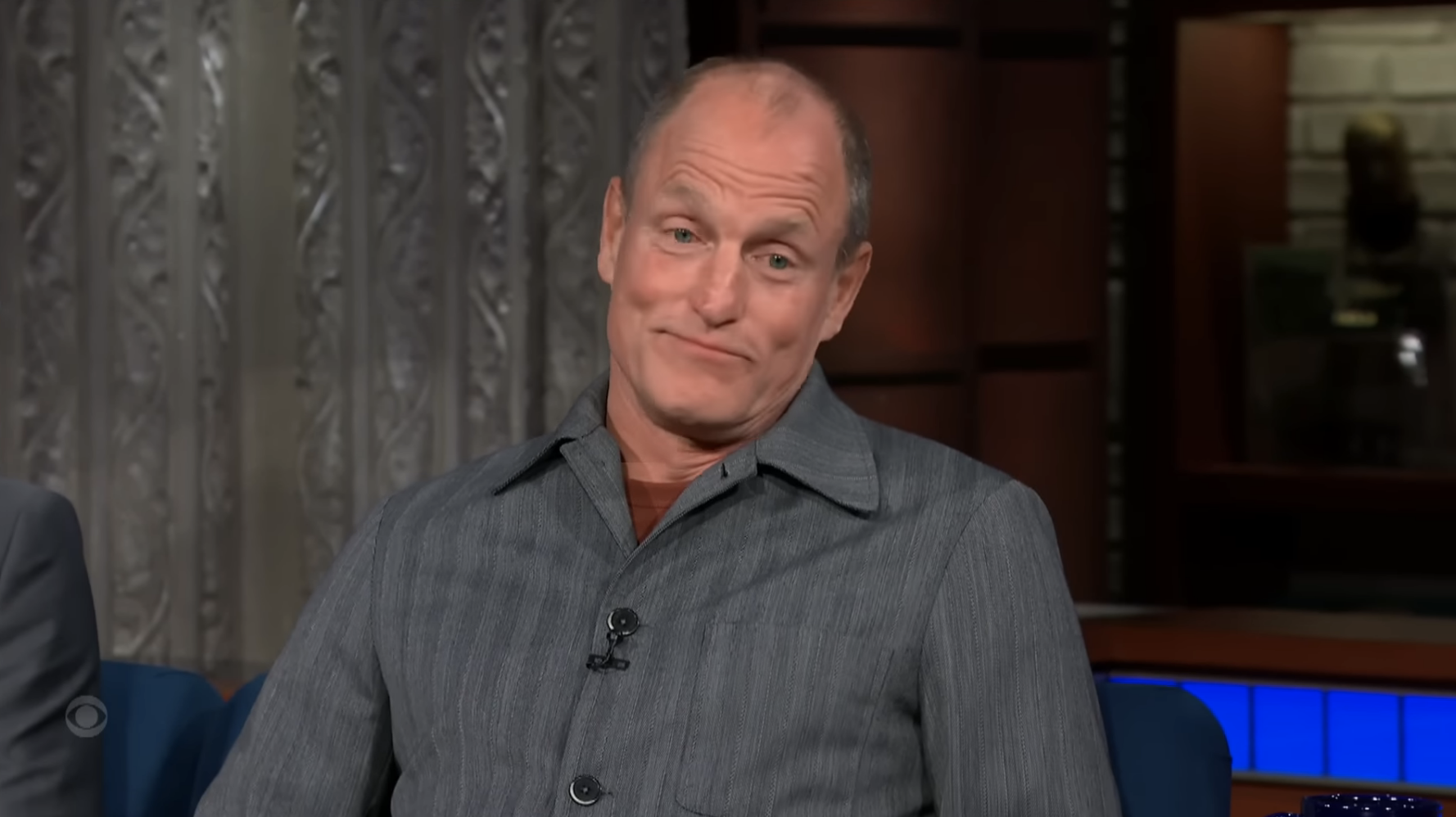 Since Matthew dropped the bombshell last week, numerous outlets have pointed out that the revelation comes ahead of their new Apple TV+ show, aptly titled Brother From Another Mother.
Right now, we don't know a whole lot about what the show will be about. However, a logline for the series describes it as "a heartfelt odd couple love story revolving around the strange and beautiful bond between Matthew McConaughey and Woody Harrelson."
And with that, I guess we'll have to wait and see.