If you cast your mind back to March, you might recall that the Academy Awards were somewhat eclipsed by Will Smith.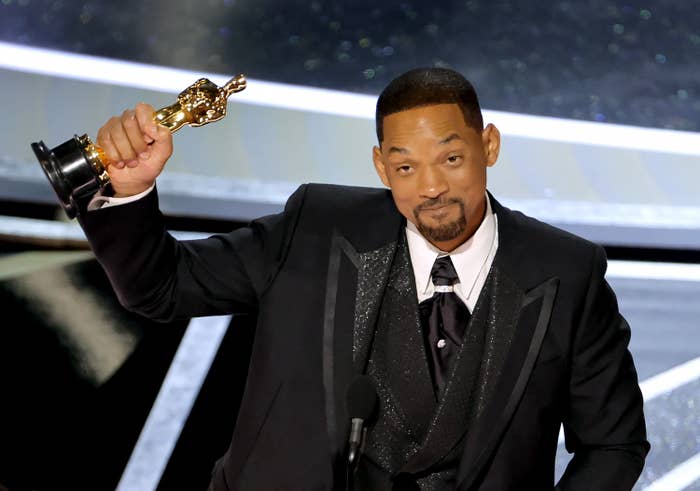 In the unlikely event that you need reminding, Will left the world in shock after he slapped Chris Rock across the face midway through the live ceremony on March 28.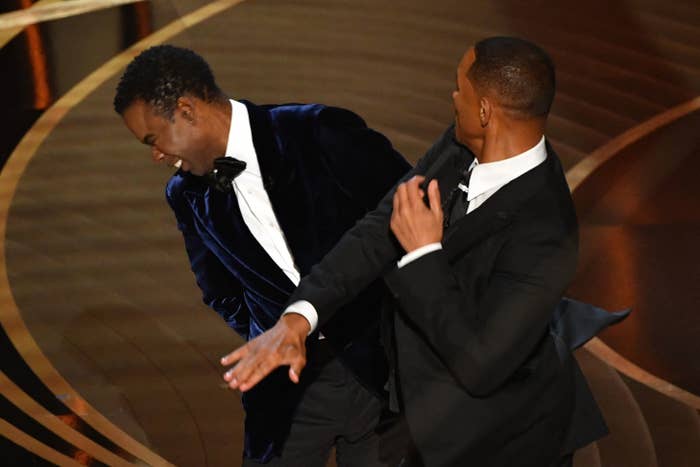 Will rose from his seat and marched onto the stage after Chris made a joke about his wife, Jada Pinkett Smith, who was seated beside him. Referring to her bald head, Chris said: "Jada, I love ya. G.I. Jane 2, can't wait to see it."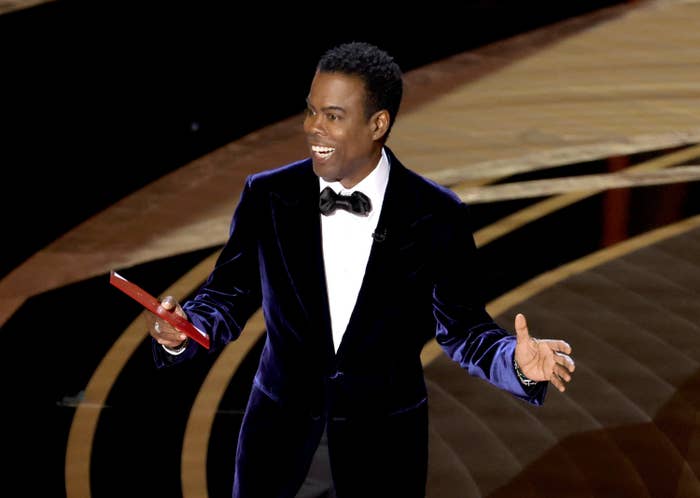 Seemingly unbeknownst to the comedian, Jada was diagnosed with alopecia in 2018, meaning Will took great offense to the joke and proceeded to slap Chris while he was standing onstage.
Will — who went on to win the award for Best Actor a matter of minutes later — clarified in a statement that Chris's joke was "too much for [him] to bear" in light of Jada's struggles with hair loss, adding that he "reacted emotionally" as a result.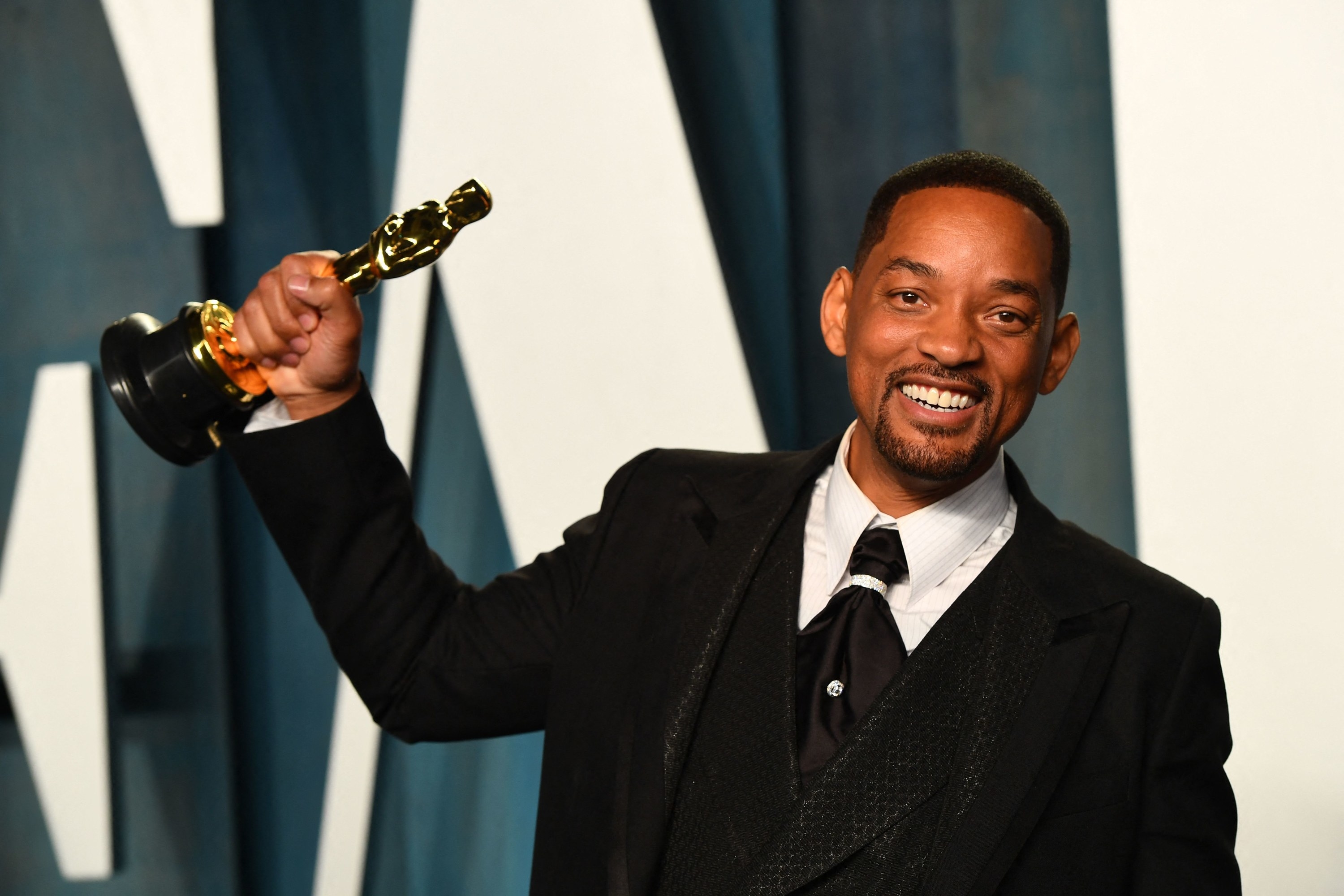 And so, while much of the audience remained seated in complete shock, Tyler Perry, Denzel Washington, and Bradley Cooper were among the first to be seen comforting Will during a commercial break immediately after the incident.
However, speaking about the topic for the very first time, Tyler is now keen to set the record straight on the exact nature of their discussion.
During a wide-ranging conversation with Gayle King at Tribeca Film Festival on Monday, Tyler reflected on the moments that followed the slap and emphasized that he was not "comforting" Will, but simply attempting to diffuse the situation.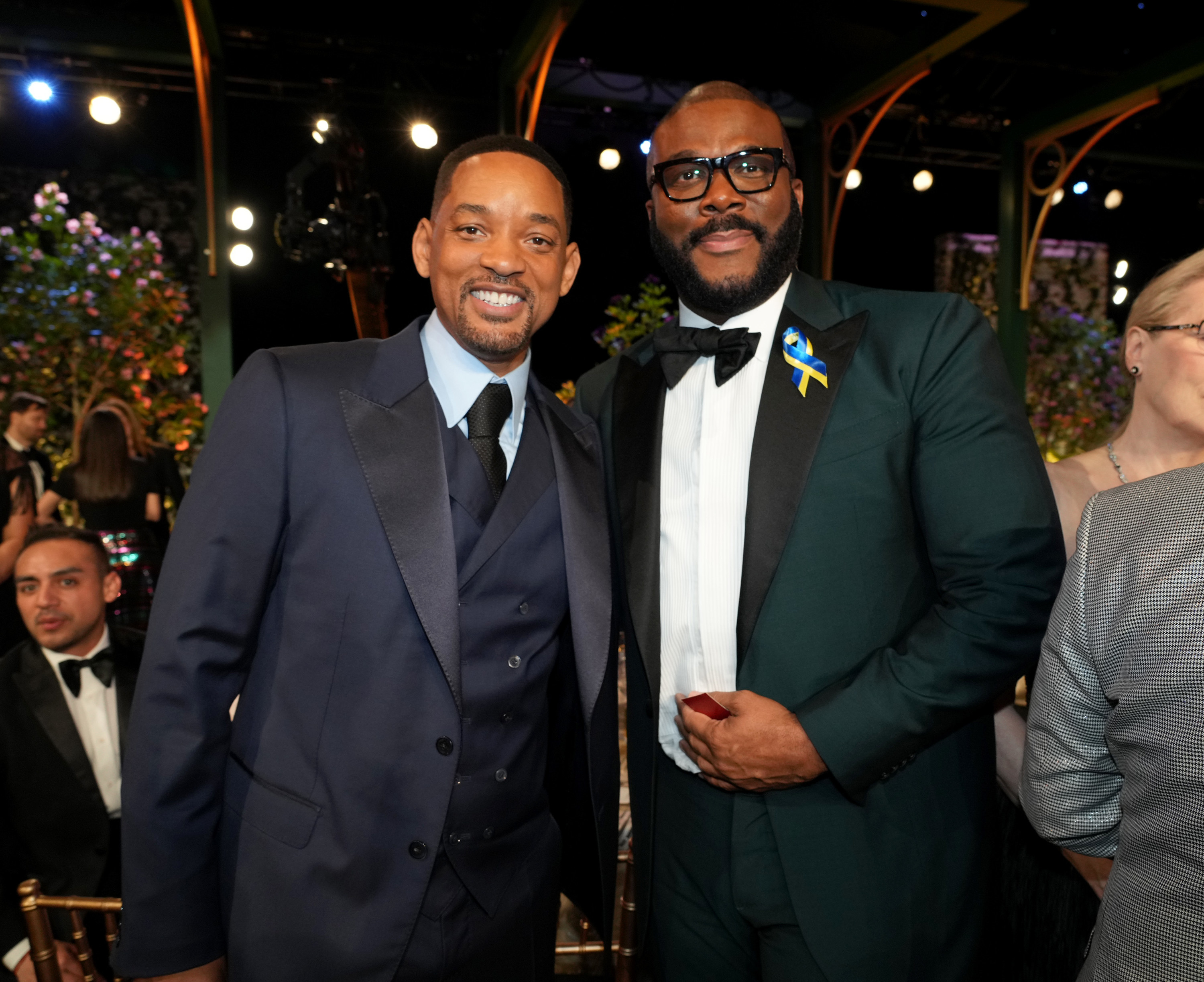 "There's a difference between comforting and de-escalating, that's number one," the filmmaker clarified, before going on to detail exactly what was said by him and Will.
"When we walked over to him, he was devastated. He couldn't believe what happened," Tyler recalled. "He couldn't believe he did it."
He went on: "I'm looking at this man in his eyes going, 'What are you doing? This is your night.' And to get all the way to this moment, winning an Oscar, that was one of the crowning moments of his career that he wanted so desperately, and to have something like that happen…"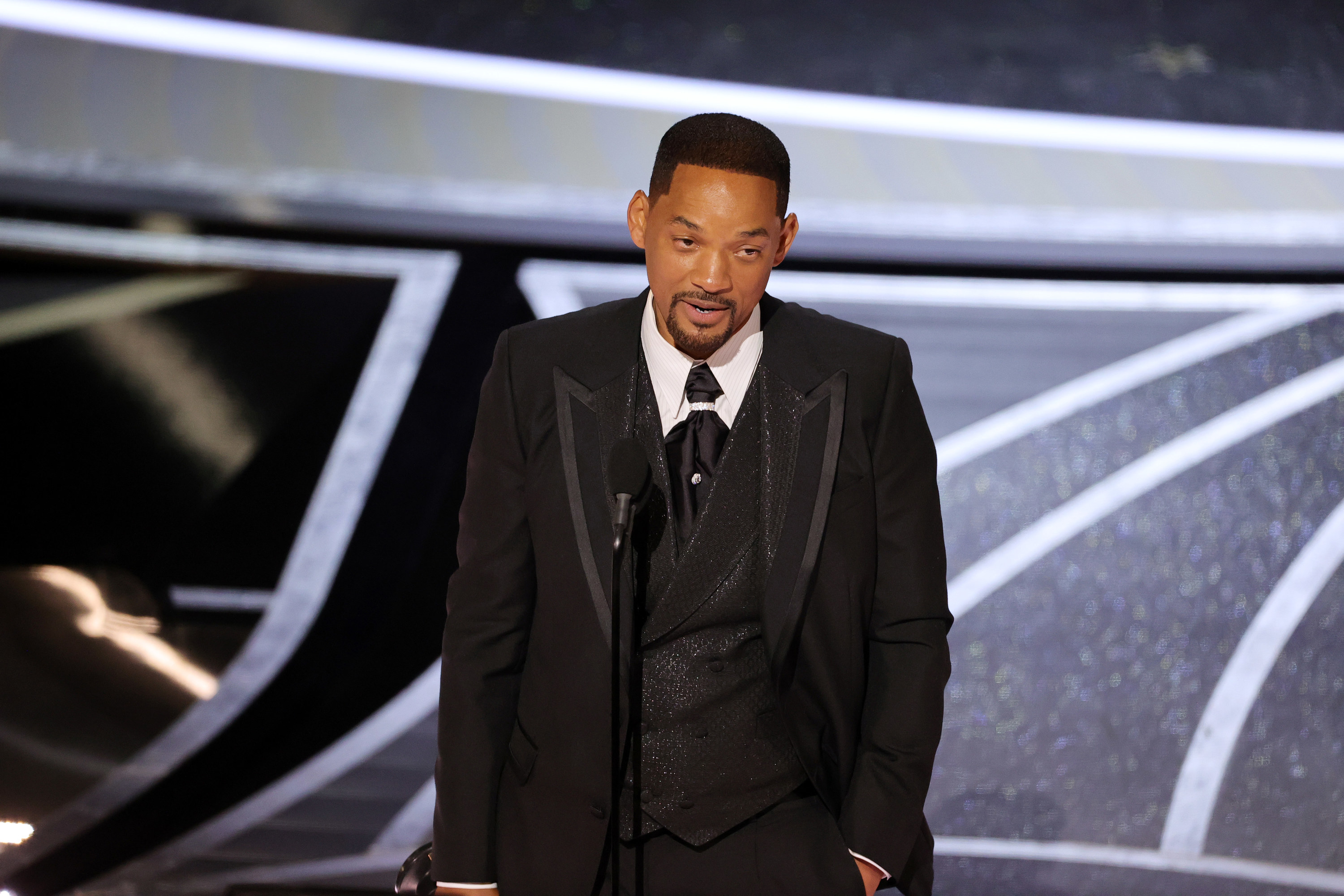 In the aftermath, viewers could see that Tyler was quick to lend his support to Will. However, being a close friend to both men, he also made sure to turn his attention to Chris soon after.
"I was there close up, I left early to go and check on Chris because it was wrong in no uncertain terms … I made sure I said that to Will," he said, before going on to praise Chris's handling of the situation.
"Trust me, as painful as it was for all of us in the room, it was as painful for Chris, who was a pure champion for the way he handled it," Tyler said, adding that he could also recognize that it was "extremely painful" for Will too.
"He was completely wrong for what he did. But something triggered him — that is so out of everything he is," he said of Will.
Ultimately, Tyler said that being friends with both Chris and Will has been "very difficult" for him to navigate.
Since the awards, Will has maintained an incredibly low profile, only addressing the matter via Instagram the following day.
Shedding some light on his friend's current state of mind, Tyler said that Will is "very much in reflection of trying to figure out what happened."
He went on to cite a specific anecdote from Will's 2021 memoir that helped him better understand the actor's point of view.
"I just read his book, and there's this moment about not being able to protect his mother [as a child]. I know that feeling — I'm getting chills just thinking about it," he began. "I know that feeling of being a man and thinking about the little boy."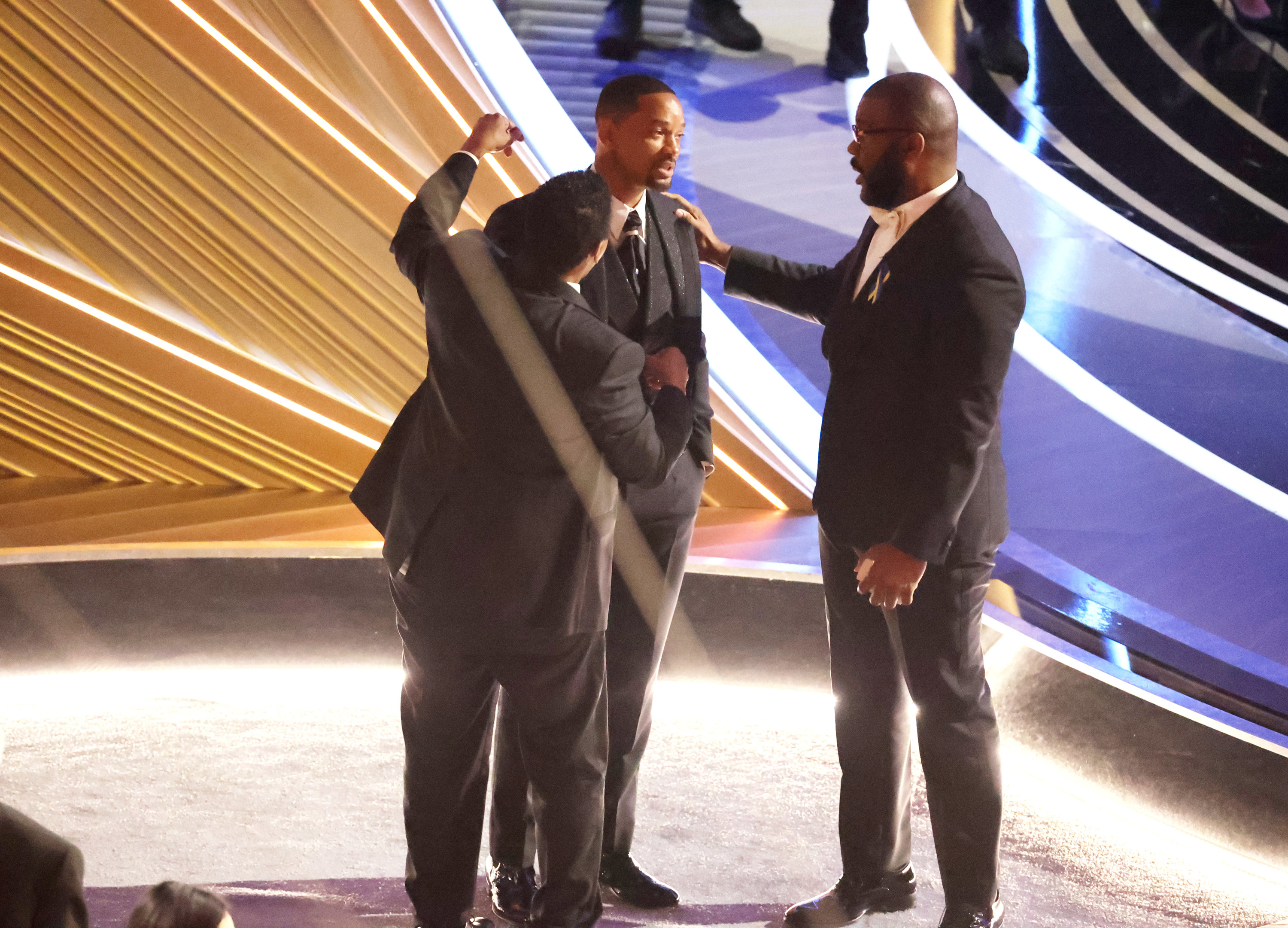 "If that trauma is not dealt with right away, as you get older it will show up in the most inappropriate, most horrible time. I know Will. I know him well," he added.
As it currently stands, Chris has yet to discuss the incident at length, though he did reference the moment briefly during a stand-up show on March 30.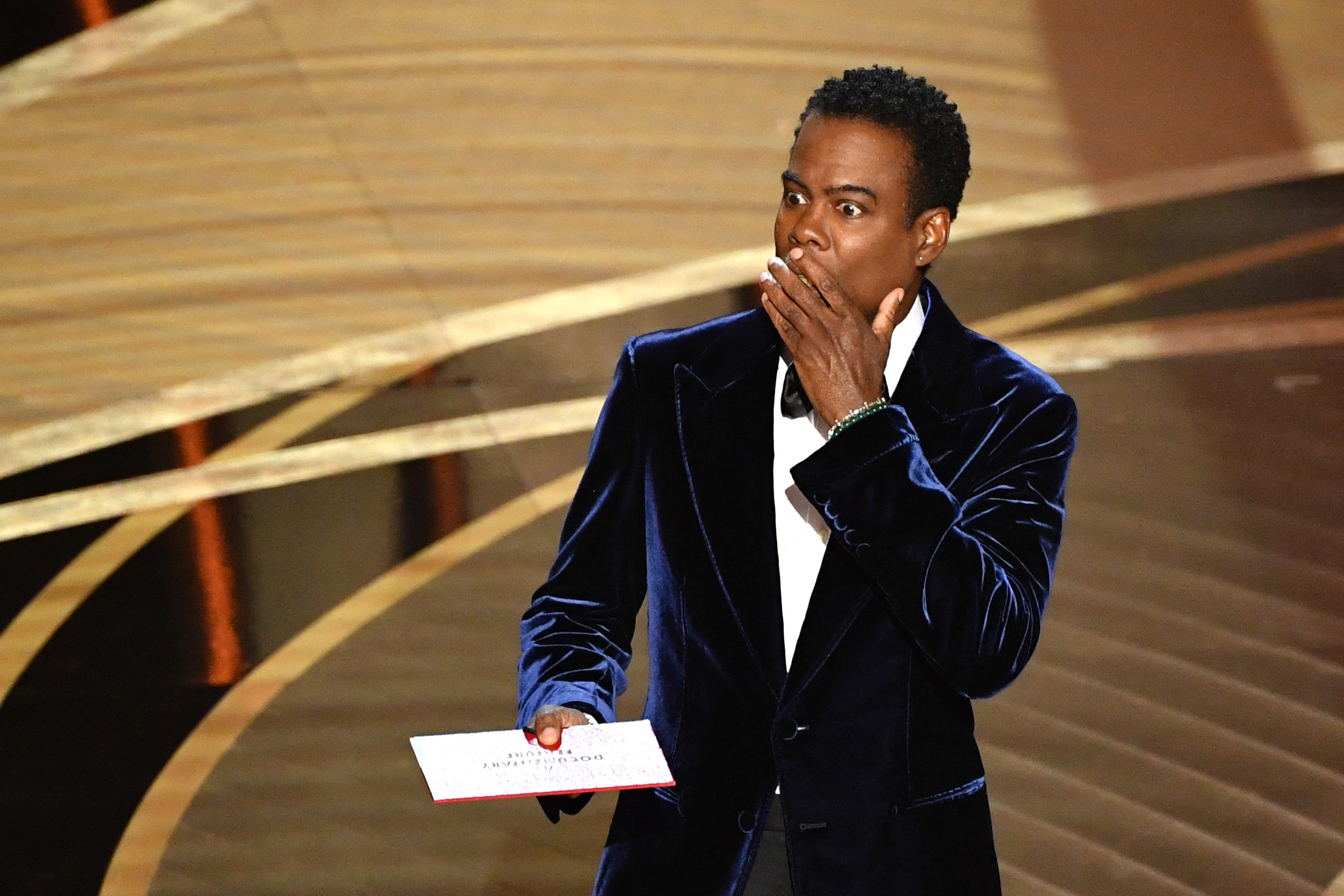 "I'm still kind of processing what happened, so at some point I'll talk about that," Chris reportedly said to a packed crowd in Boston. "It'll be serious and it'll be funny, but right now I'm going to tell some jokes."
Meanwhile, Jada addressed the night's events during a recent episode of Red Table Talk, explaining to viewers that her "deepest hope is that these two intelligent, capable men have an opportunity to heal, talk this out, and reconcile."
"Until then, Will and I are continuing to do what we have done for the last 28 years — and that's [to] keep figuring out this thing called life together," she added.