Three fans who say they sustained injuries at the Astroworld Festival have filed lawsuits in the wake of the disaster, which left eight people dead.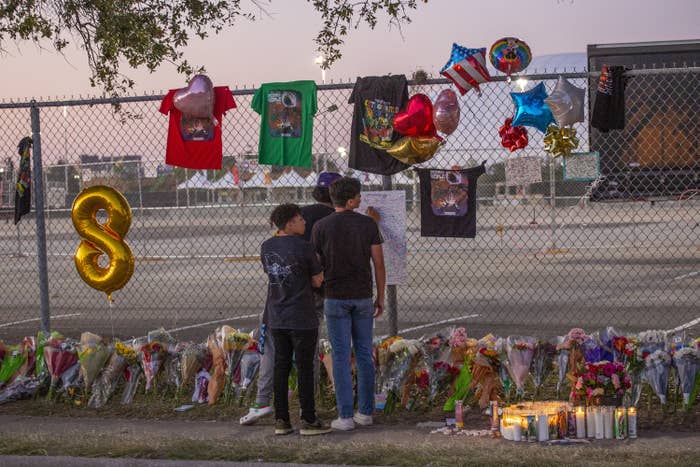 Eight people, ranging in age from 14 to 27, died at the event, and 13 others reportedly remain in the hospital with critical injuries.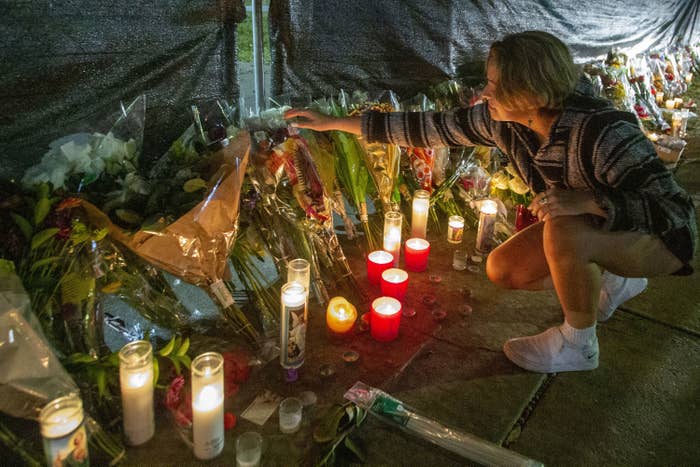 The timeline of events that led to the fatalities still remains unclear, but attendee videos and witness testimonies appear to indicate that fans were being crushed in the overcrowded space as concertgoers surged toward the stage during Scott's performance.
Manuel Souza, who said he was injured during the chaos, was the first to file a lawsuit in the aftermath of the "mass casualty" incident that took place on Friday evening.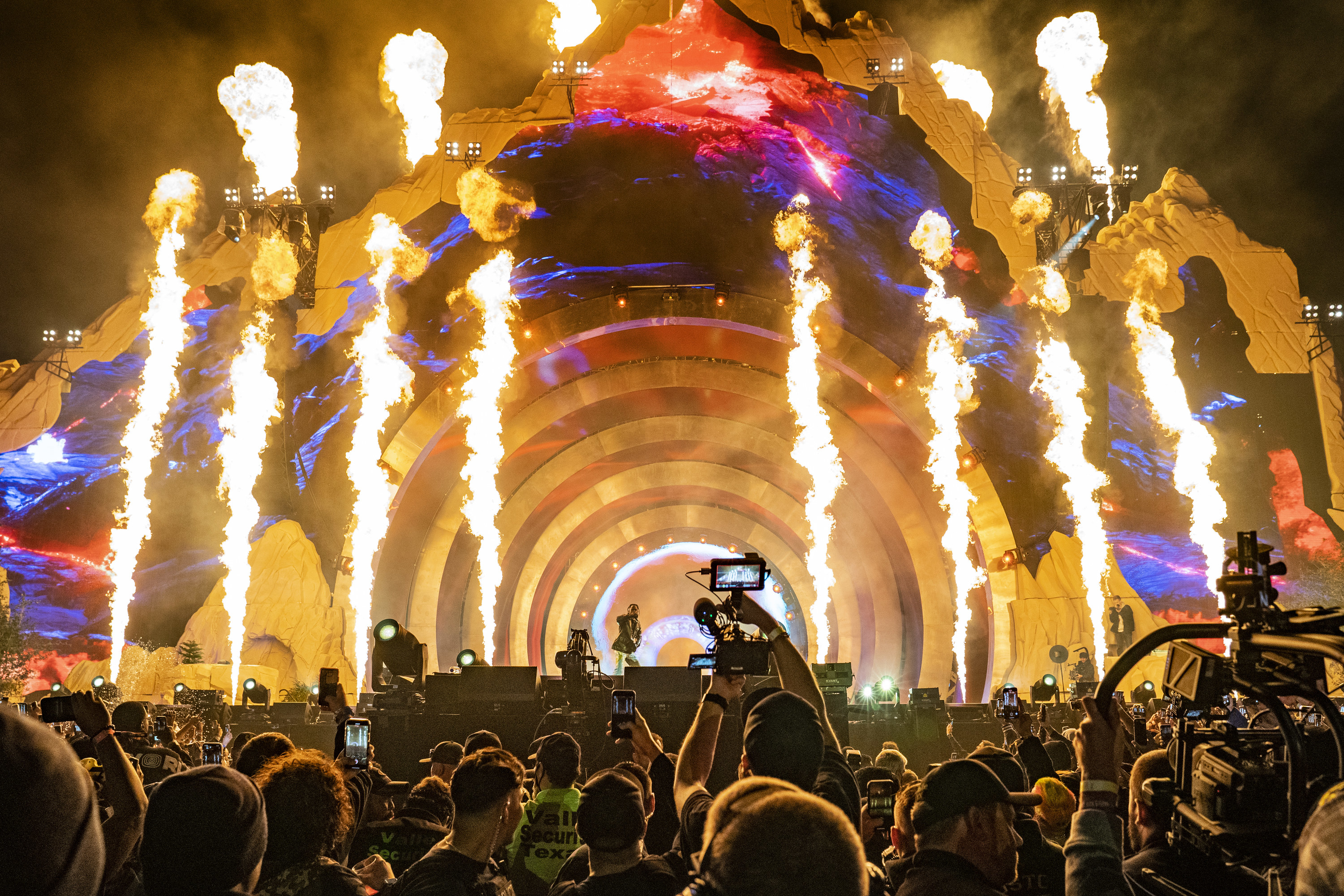 In the legal complaint, filed on Saturday in Harris County District Court and obtained by BuzzFeed News, Souza sued Scott, ScoreMore, and Live Nation — the concert company responsible for organizing the event.
The lawsuit says that the festival organizers blatantly ignored potential warning signs that compromised the safety of the event even before performances had started.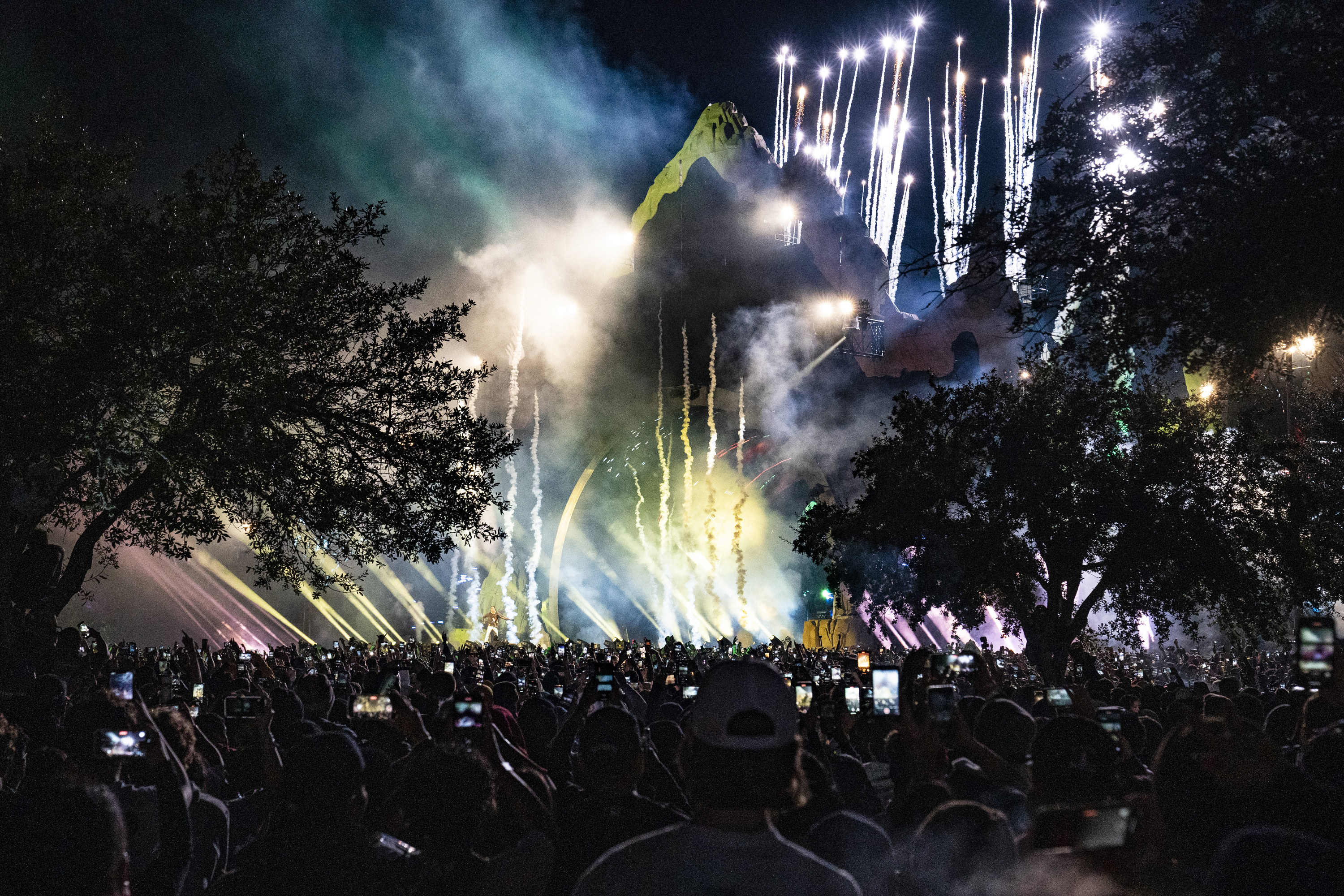 Souza's account echoes a number of witness videos that were circulated on social media over the weekend, showing concertgoers as they "breached a security gate around the park, stampeded into the premises, and trampled over one another" earlier in the day.
The suit continues to lay blame on the show's organizers for allowing Scott's performance to continue even after ambulances had arrived to treat attendees who had "suffered serious obvious injury."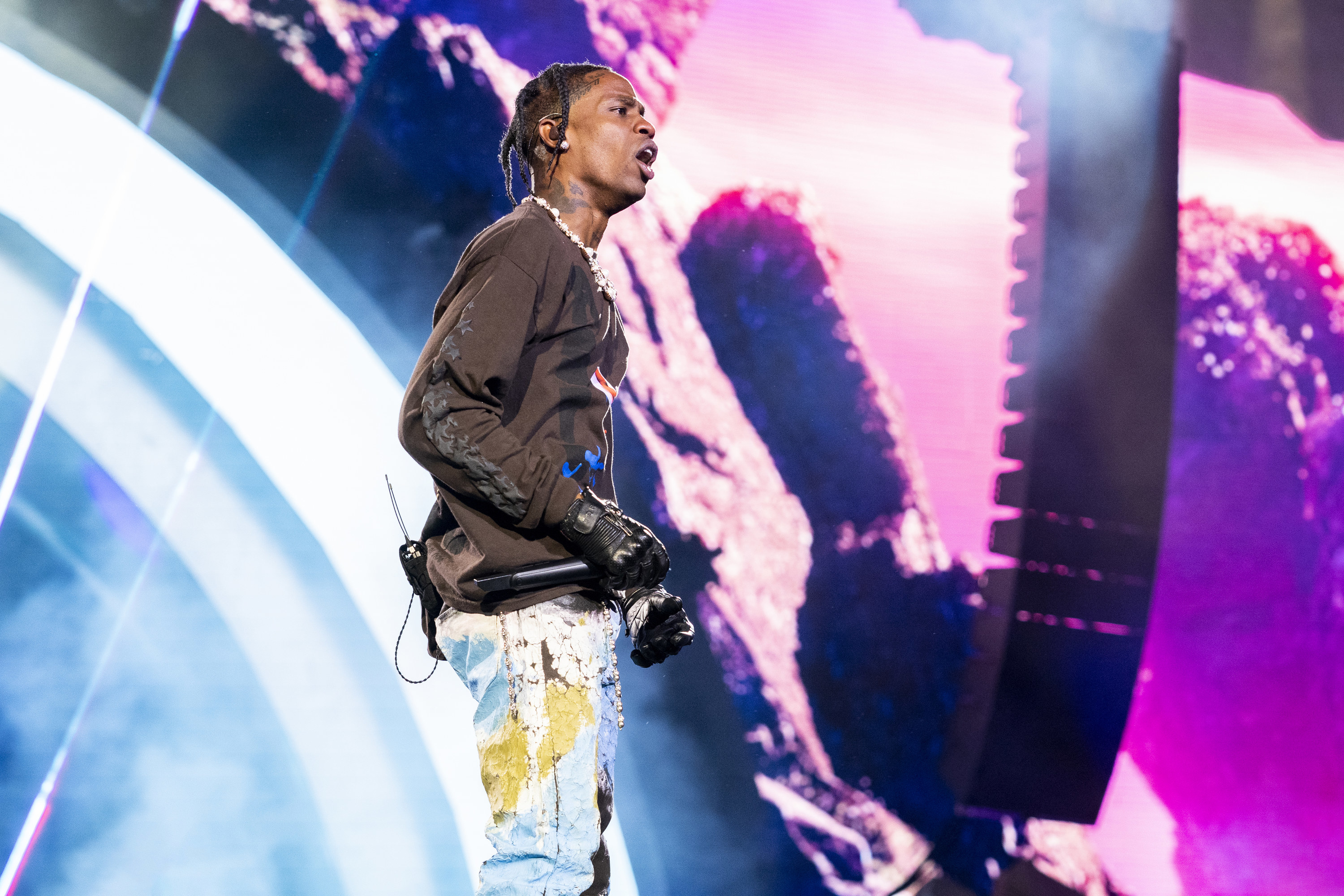 Steve Kherkher, Souza's attorney, claims that those in charge of the event were aware of "the extreme risk of harm to concertgoers that was escalating by the moment" and still "made the conscious decision to let the show go on."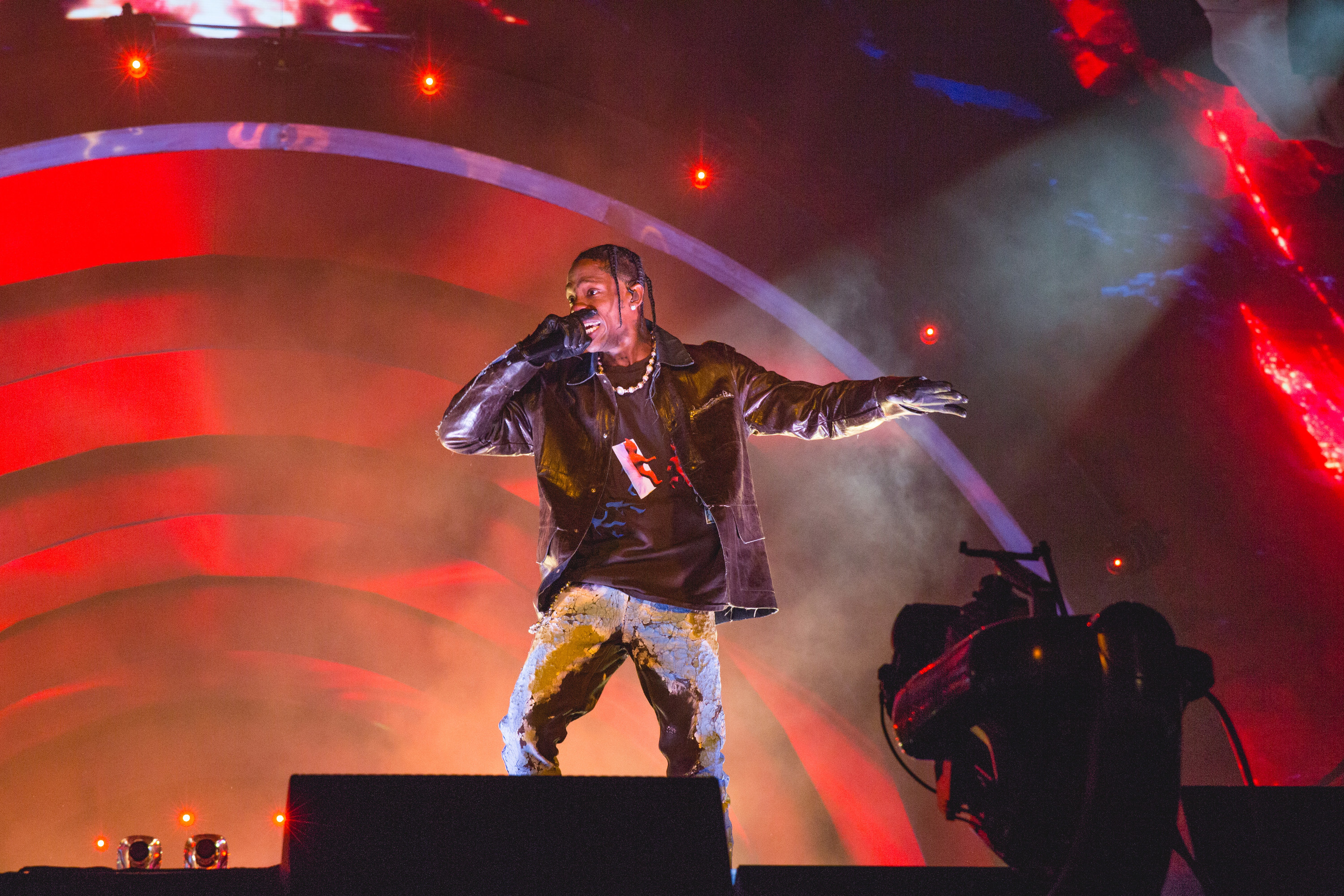 "Eventually, due to the defendants' active decision to let the show go on, the scene devolved into a complete melee, resulting in the needless, untimely death of at least 8 people and injuries to scores of others," the suit says.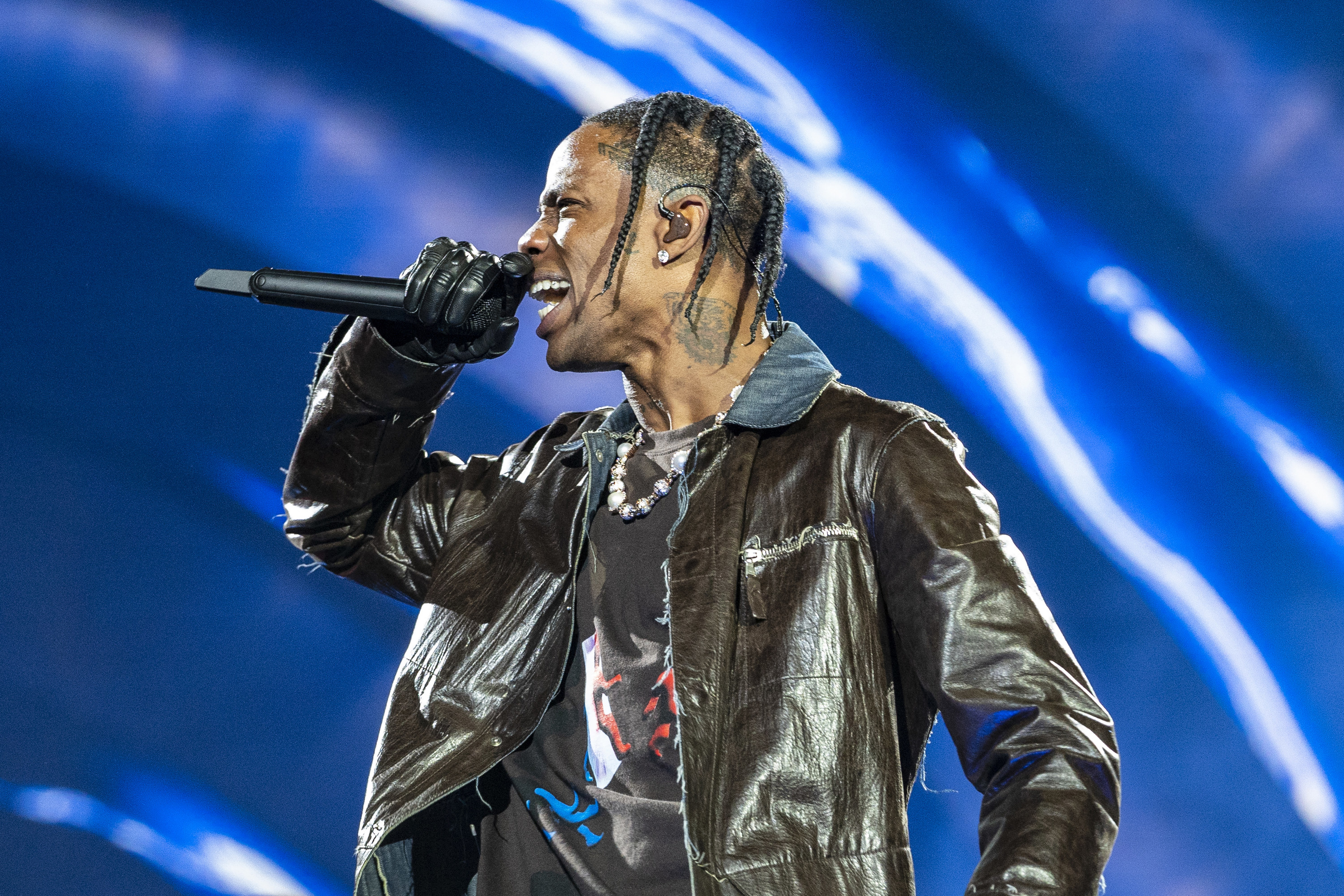 Souza's complaint ultimately alleges that the tragic incident was a direct consequence of "a motivation for profit at the expense of concertgoers' health and safety" and the "encouragement of violence" by Scott himself.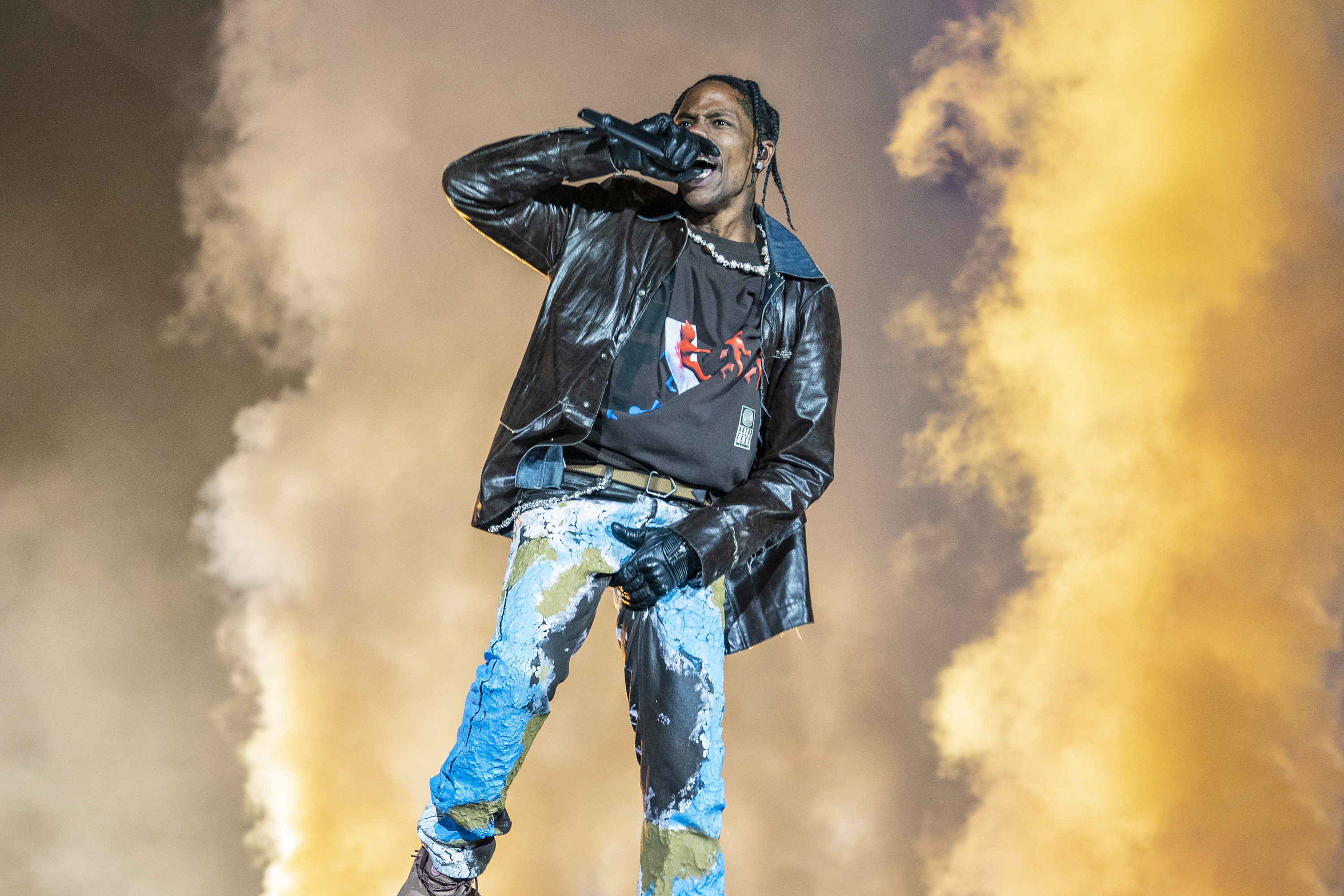 The complaint accuses the organizers of negligence and gross negligence, and is seeking at least $1 million in damages. Souza is also asking for a temporary restraining order against the event organizers to prevent any destruction of evidence.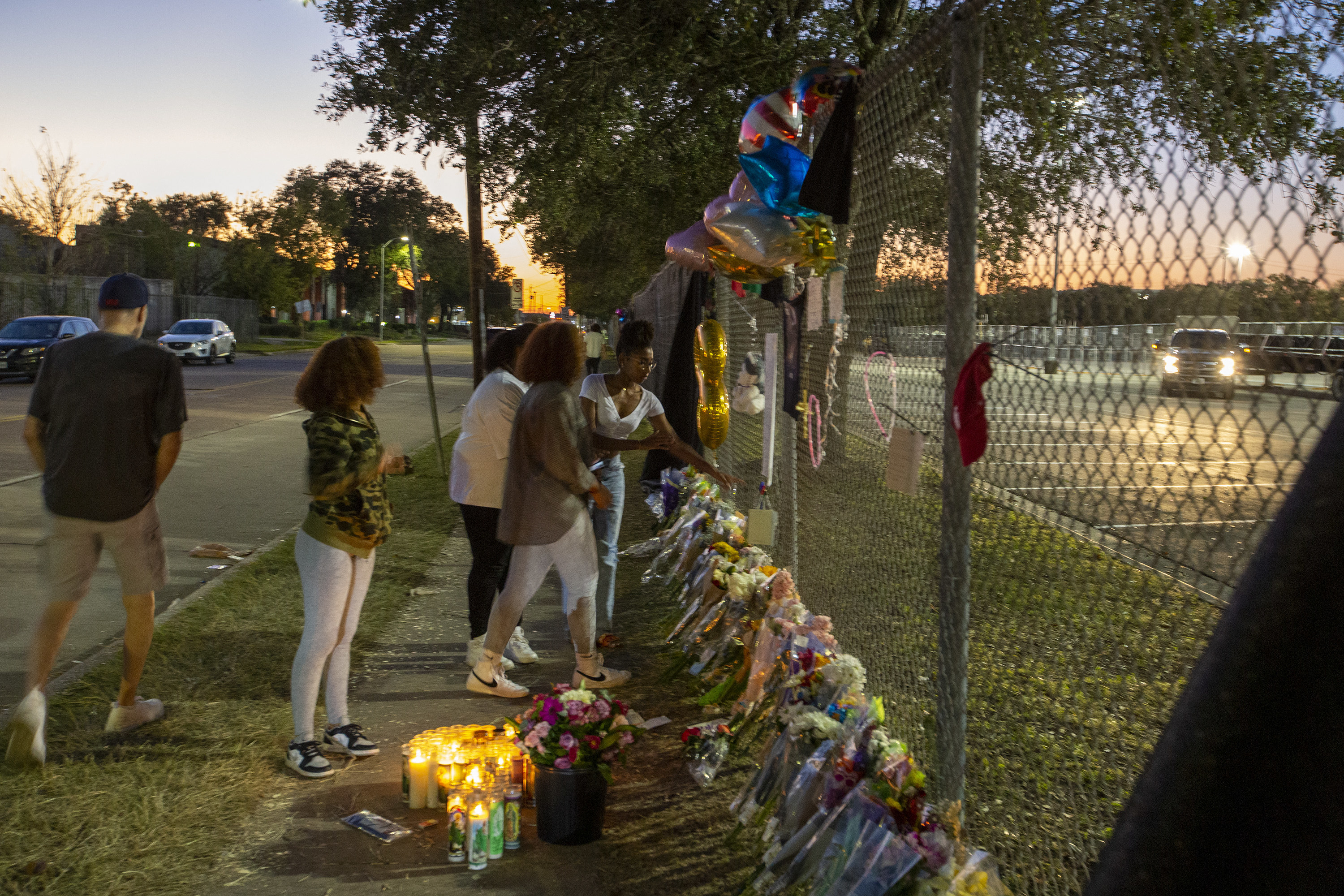 Since Souza's complaint, subsequent lawsuits from other reportedly injured concertgoers have surfaced, with attorney Ben Crump announcing on Monday that he's also representing further victims.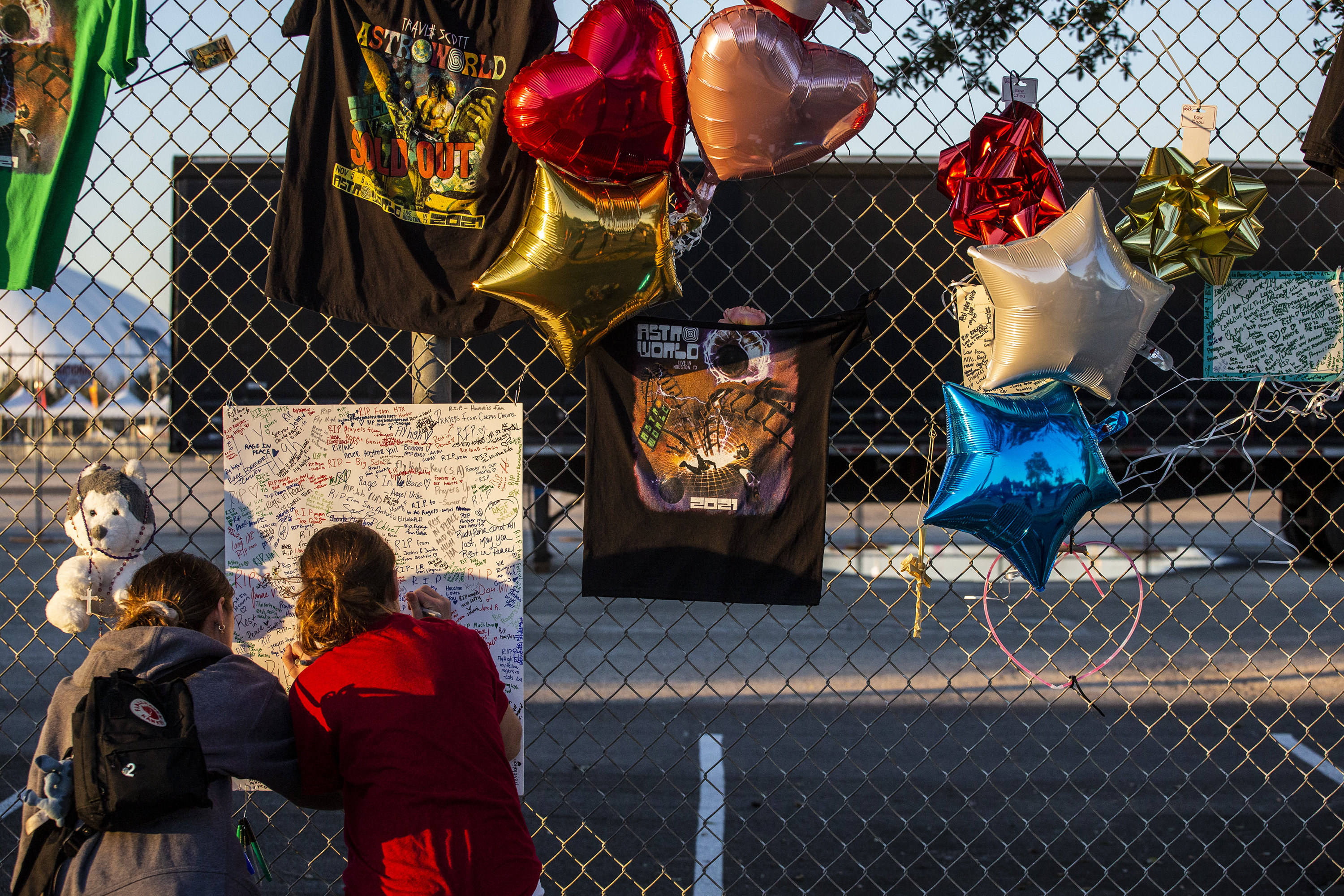 Like Souza, Kristian Paredes and Patrick Stennis are suing Scott, Live Nation, and ScoreMore for negligence.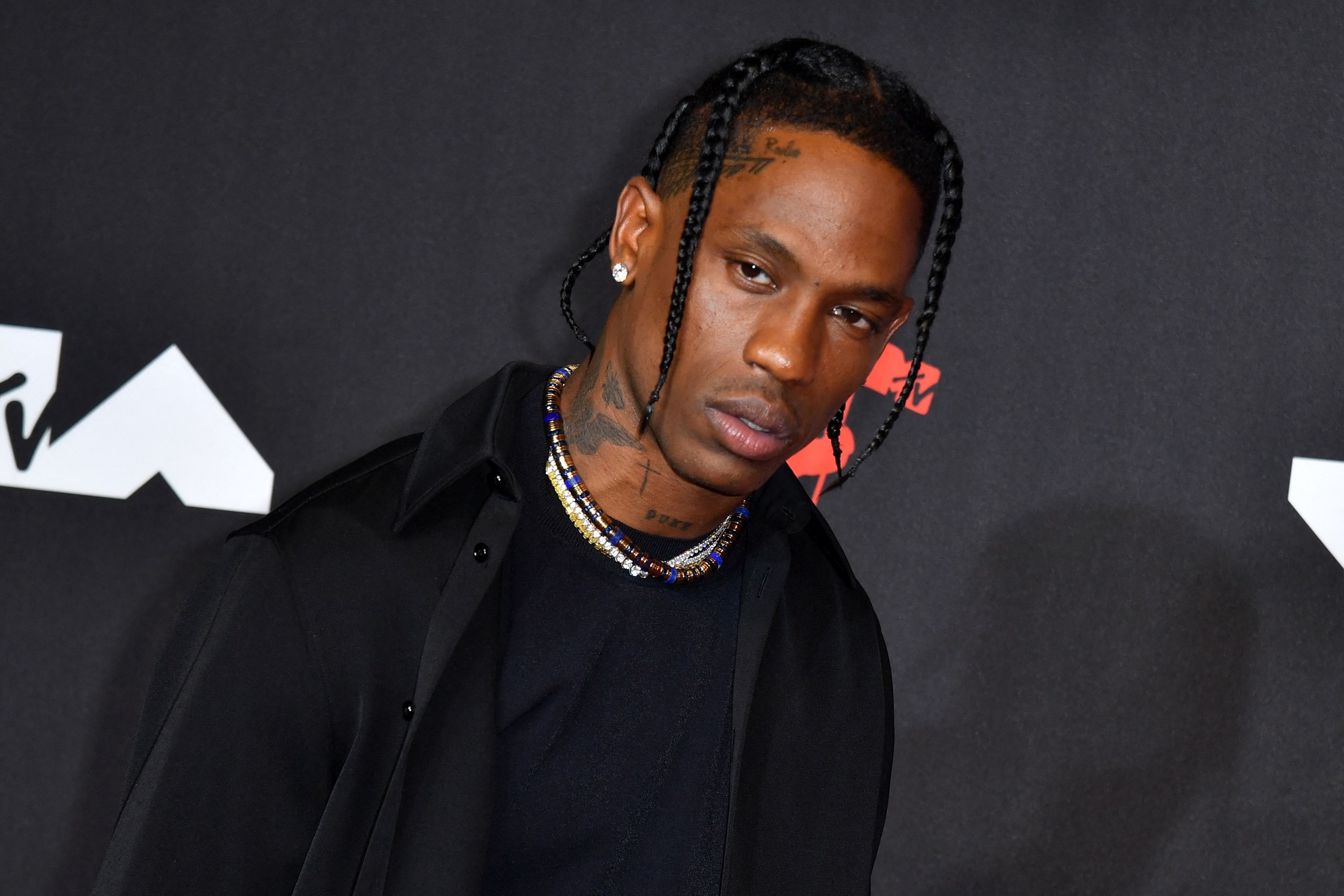 According to the filing obtained by BuzzFeed News, Paredes's suit appears to pin blame on the artists by suggesting that "they either were aware, or should've been aware, of the reaction the crowd would have and did have."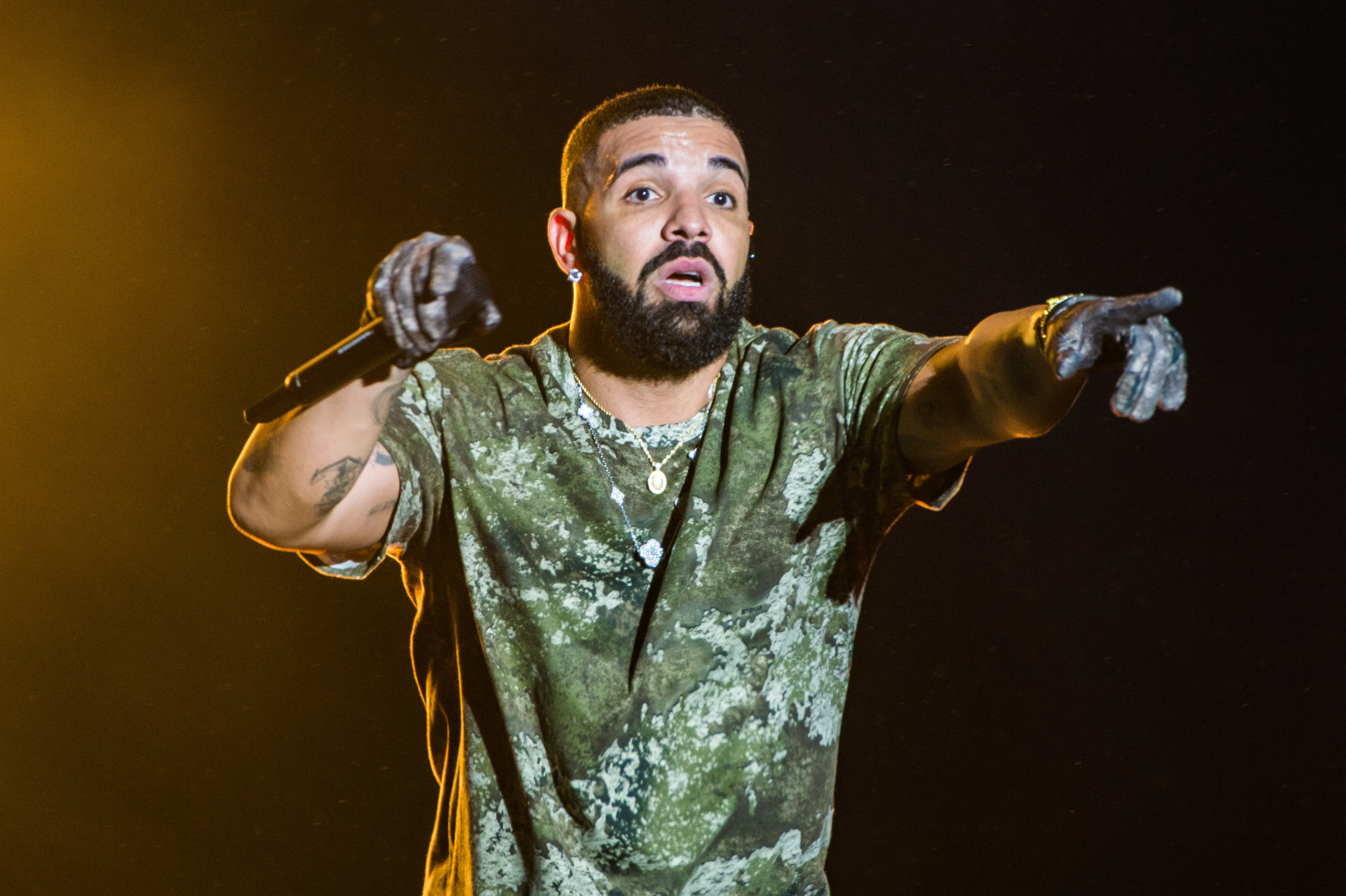 The complaint also notes that Scott's history of allowing and encouraging chaos at his concerts should have been taken into account by organizers in the planning of the festival.
In his rise to prominence in the music industry, Scott has become known for hosting notoriously rowdy live performances, where concertgoers are encouraged to "rage" in the crowd and participate in mosh pits and crowd-surfing.
In the wake of Friday events, many have also pointed out that Scott's song lyrics also appear to "encourage violence and injury at his shows." In one 2018 song, titled "Stargazing," Scott raps, "And it ain't a mosh pit if ain't no injuries / I got 'em stage-diving out the nosebleeds."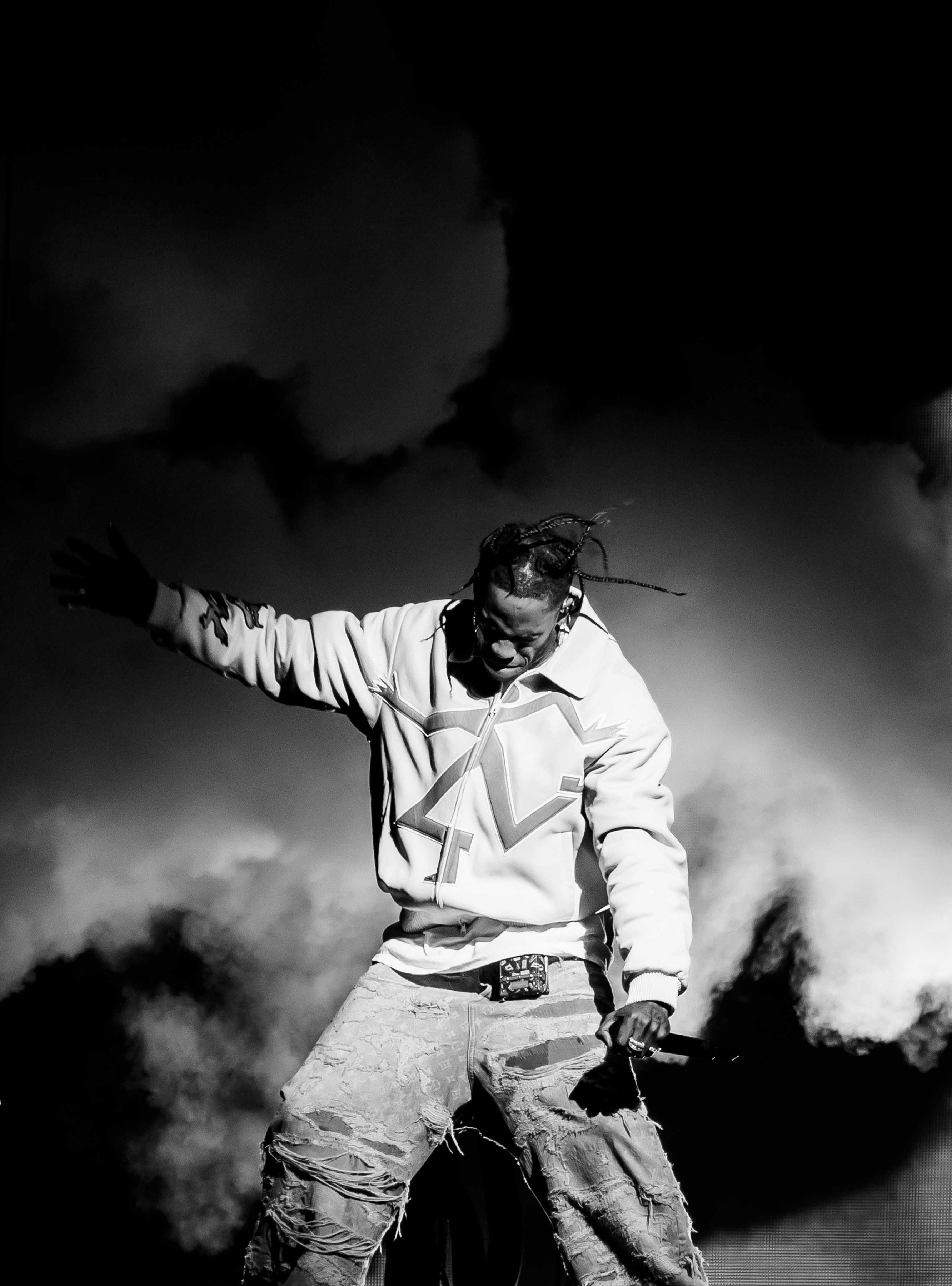 The lyrics are an apparent reference to an incident in 2017, which began recirculating on social media over the weekend, when Scott appeared to encourage a fan to jump off a balcony at his show in New York.
In fact, an attorney for a man who was left partially paralyzed after a Travis Scott concert in the same year said that the events at Astroworld this weekend were tragic but not surprising given Scott's history of inciting chaos at his shows.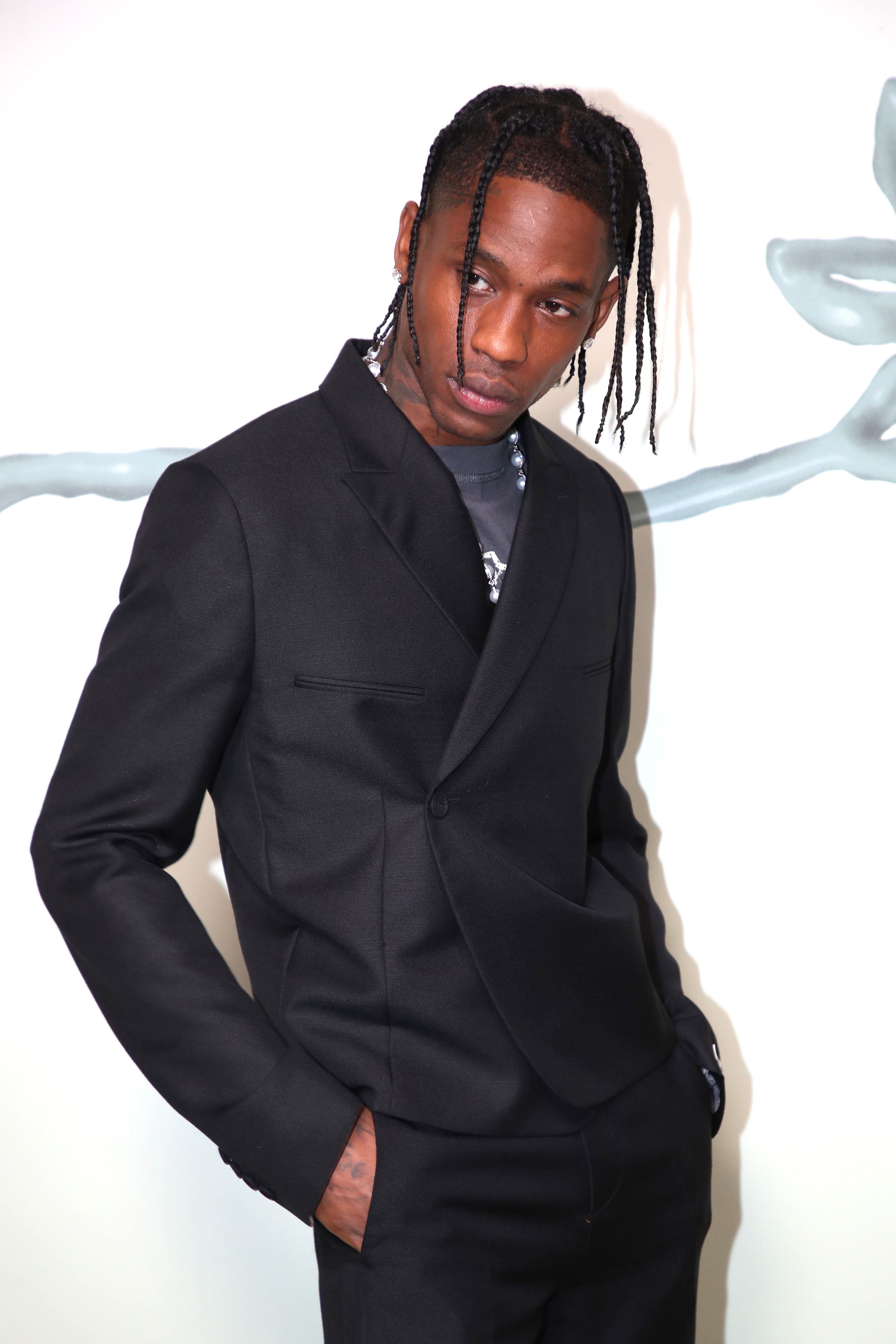 "Make no mistake about it, his desire for chaos caused this horrific tragedy," attorney Howard Hershenhorn told BuzzFeed News.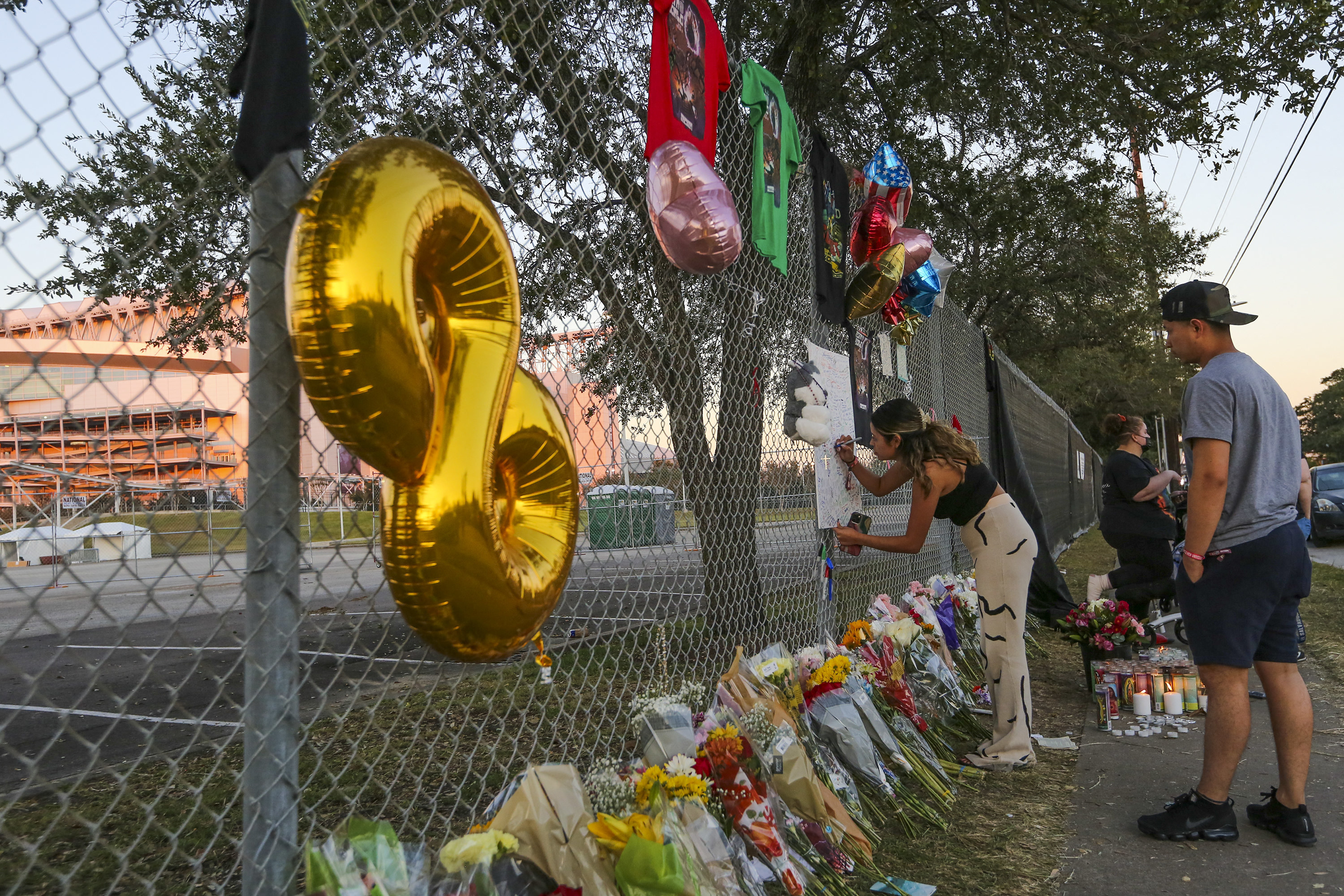 And Scott has been held accountable in the past, with him pleading guilty to misdemeanor charges on two occasions in connection with his live performances.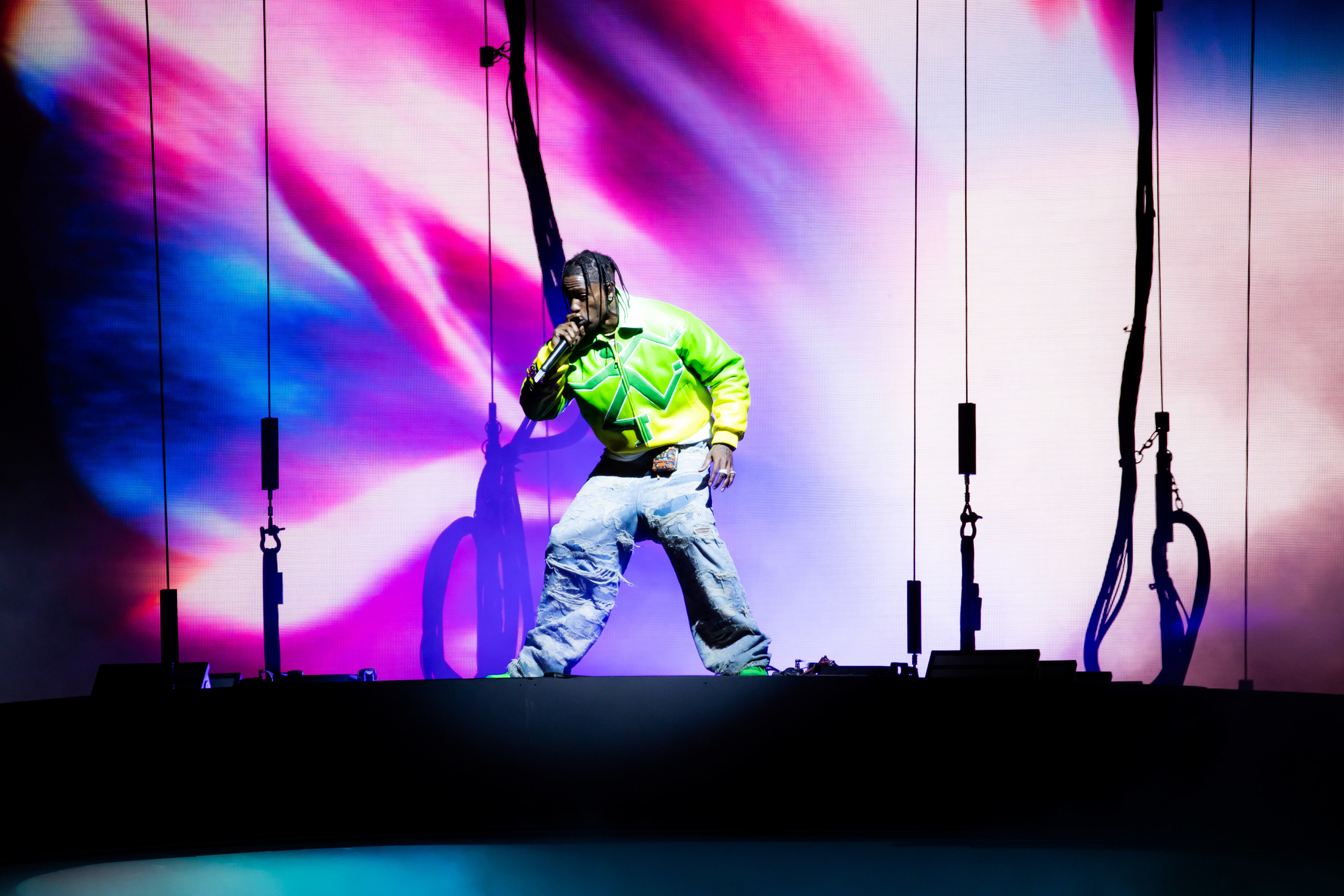 In 2015, Scott pled guilty to charges of reckless conduct after he reportedly encouraged fans to climb over security barricades and mount the stage at the Lollapalooza festival in Chicago.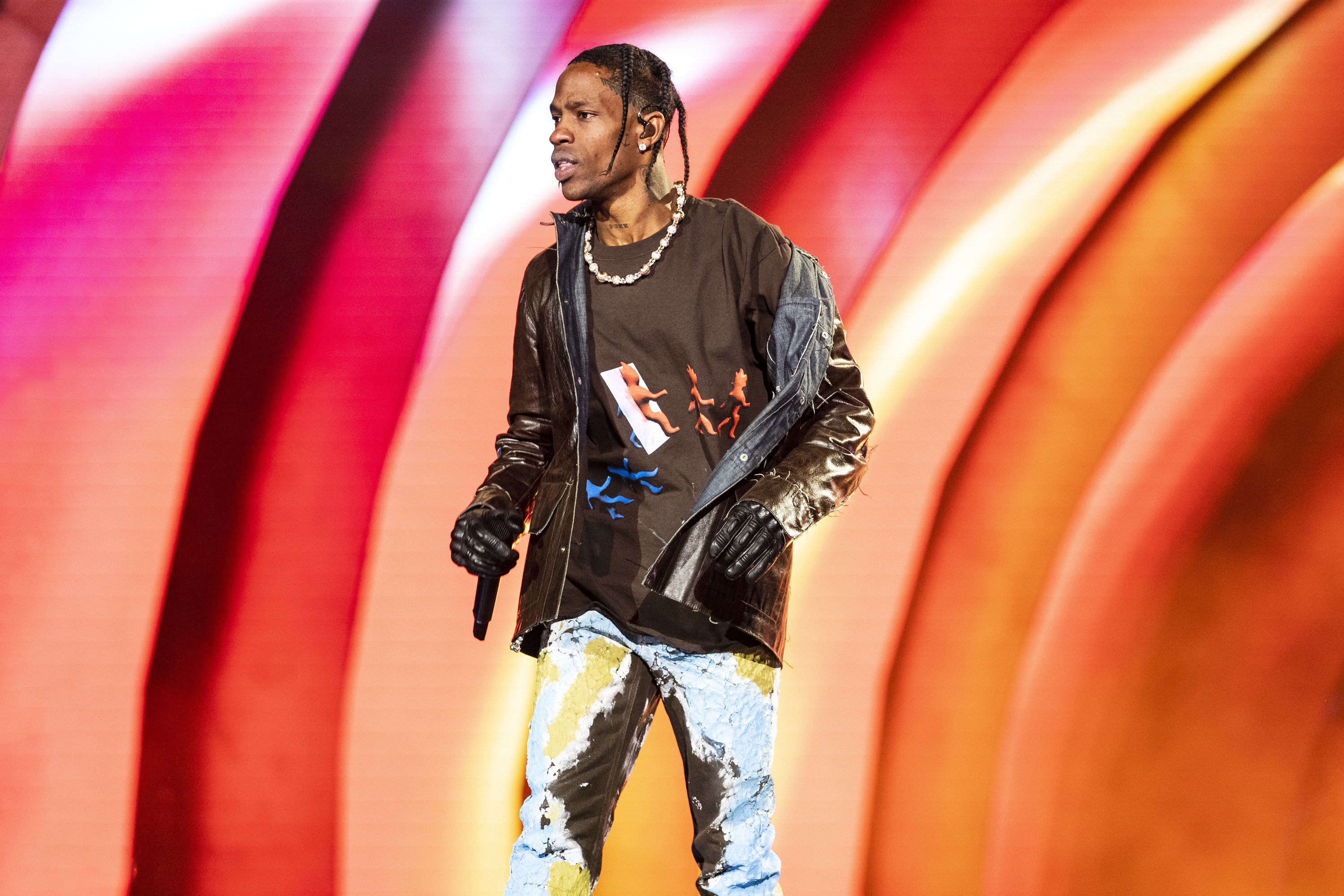 And two years later, according to the Associated Press, he was accused of inciting a riot at a performance in Arkansas after he encouraged fans to push past security. Multiple people were injured as a result, and he was later charged with disorderly conduct.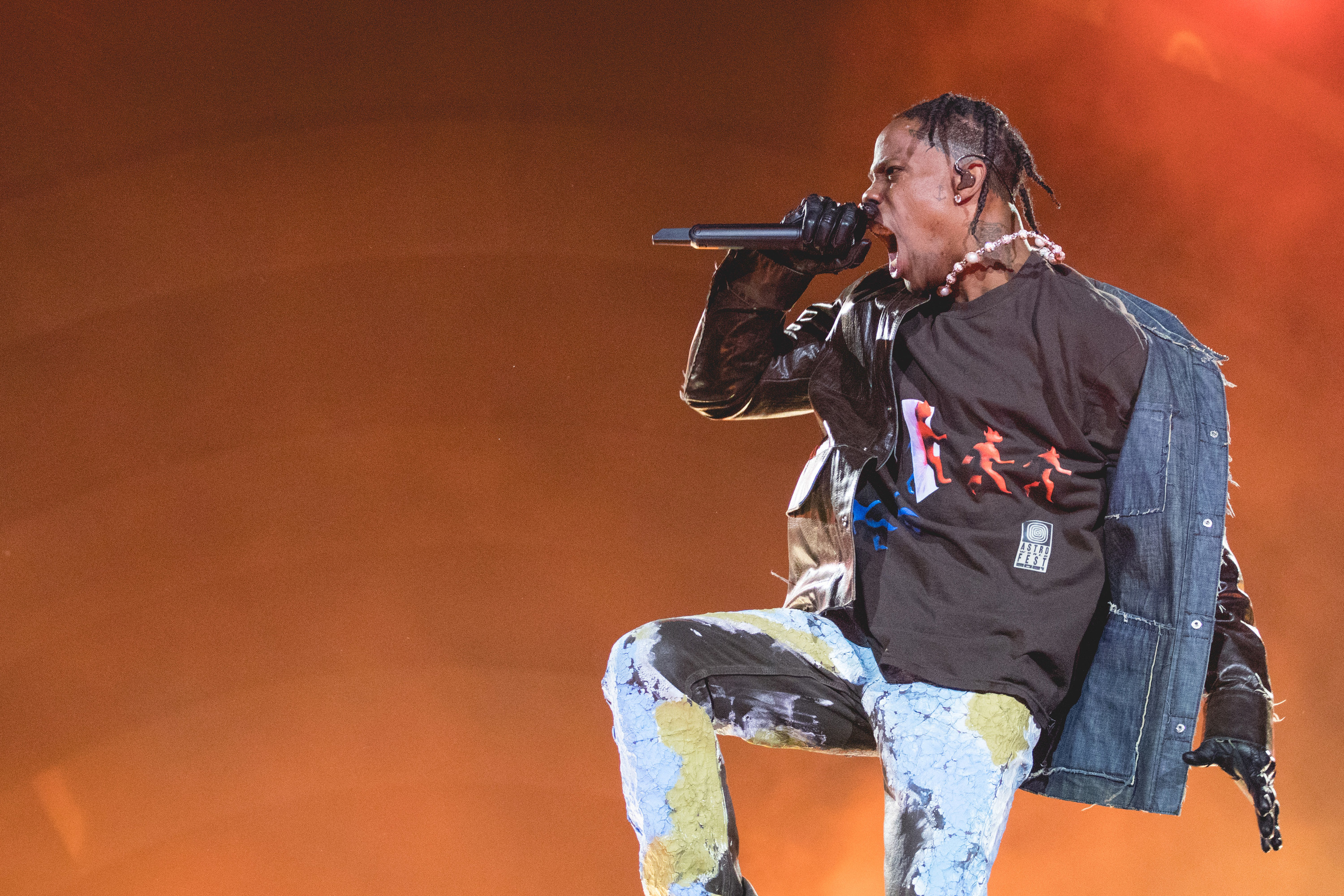 In fact, this night was documented in Scott's 2019 Netflix film, Look Mom I Can Fly, which captured the events that led up to his arrest, as well as his eventual release from jail.
On his way home from jail, Scott can be heard acknowledging those who were injured during his show, explaining that he felt bad about "kids getting hurt and shit."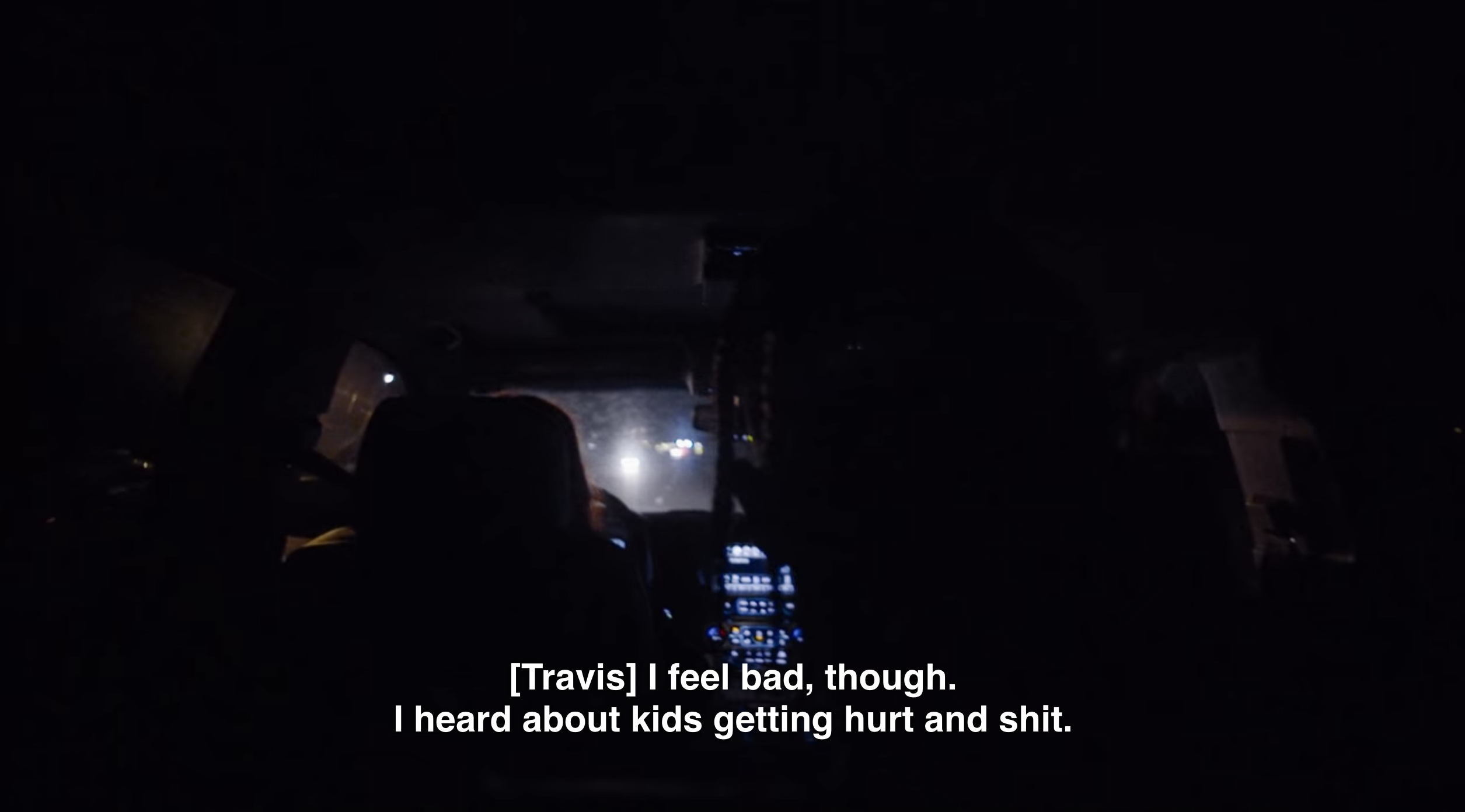 And the Netflix film goes on to directly address the chaotic culture that has bound itself to Scott's live shows. In one scene before the Arkansas performance that led to his arrest, a member of Scott's team can be seen explaining to venue staff and security that they should expect mayhem and injuries in the crowd.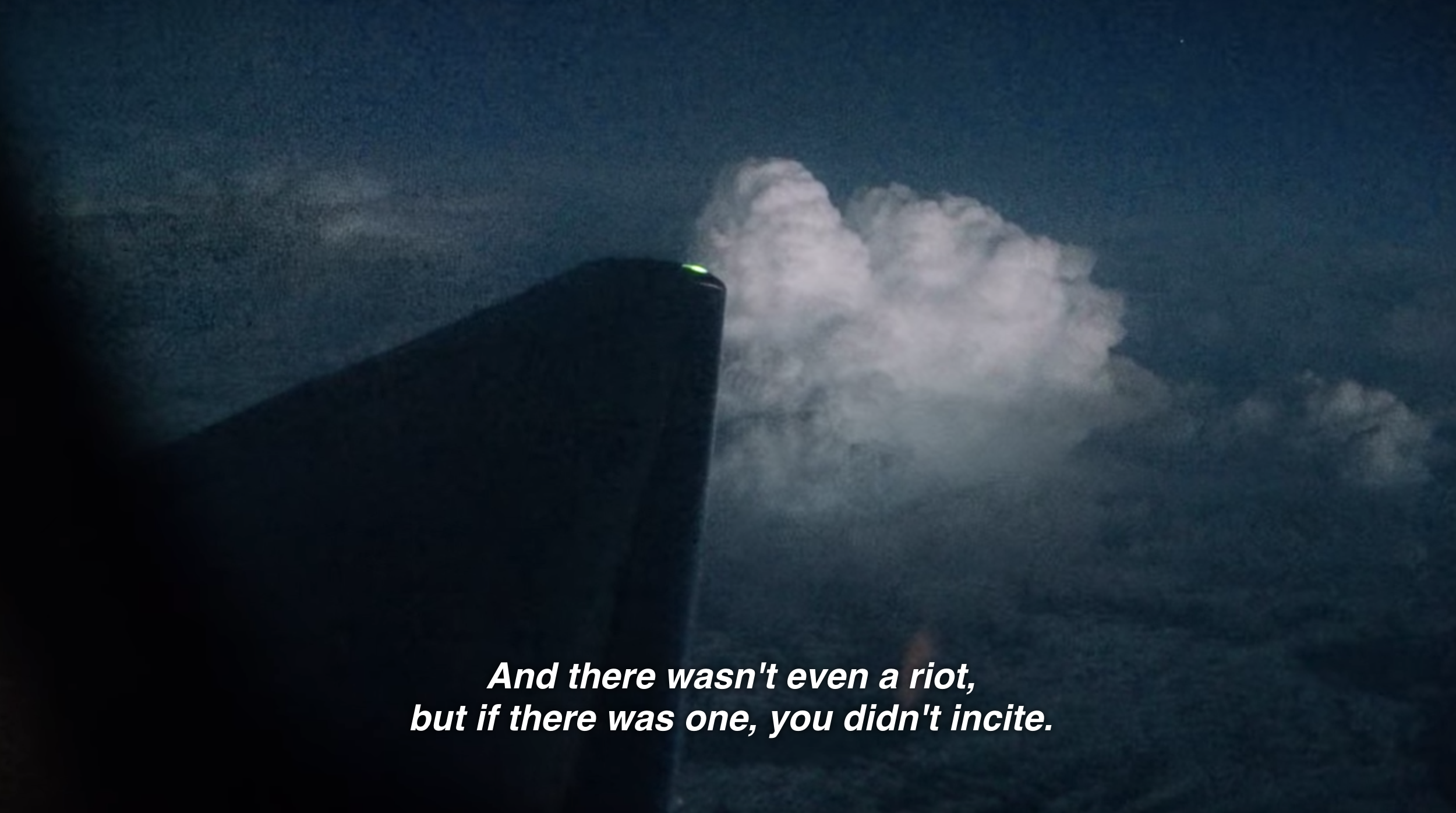 "Kids push up against the front and spread all the way across that and fill in the whole front floor," he says. "So the pressure becomes very great up against the barricade."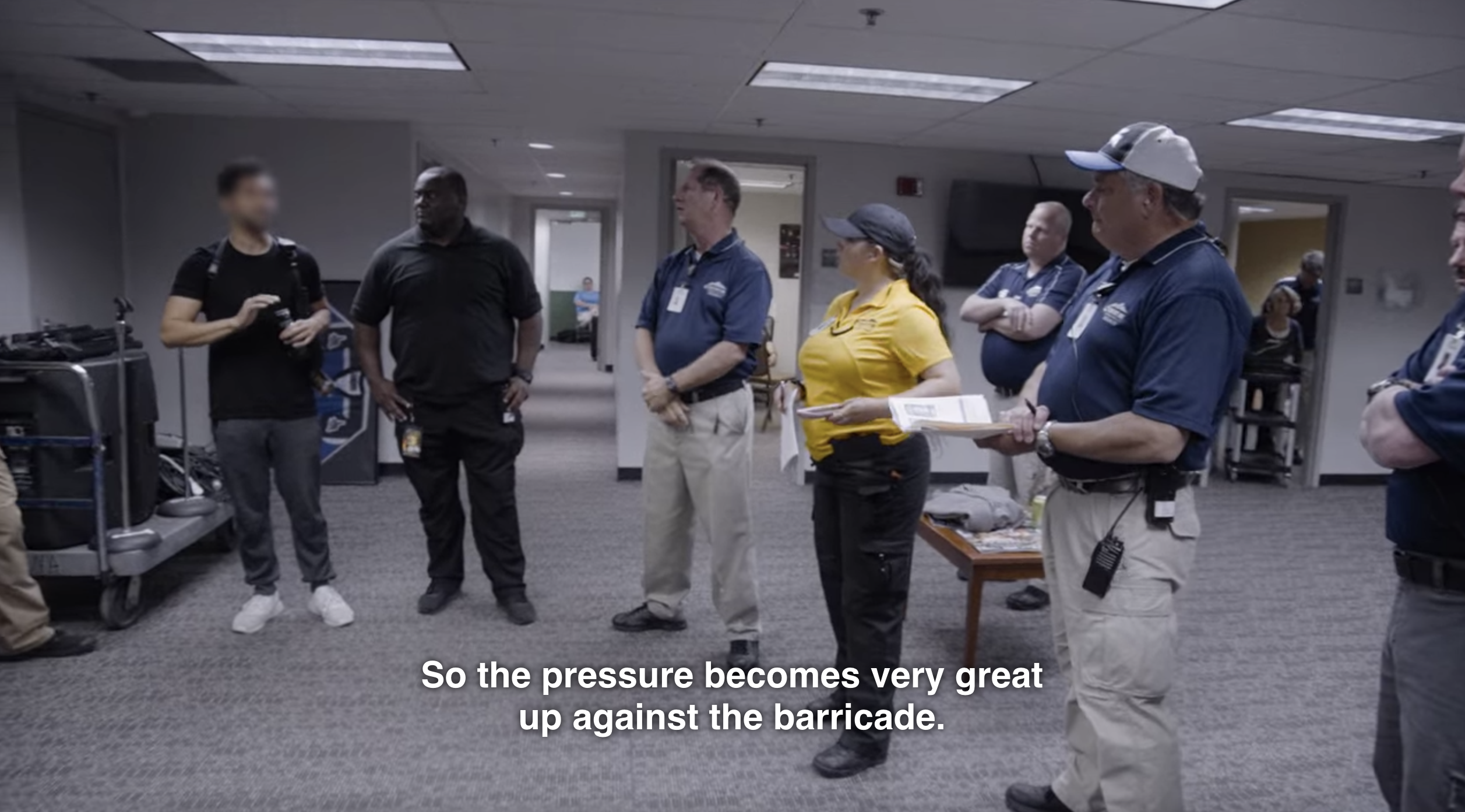 "You will see a lot of crowd surfers in general, but also you'll see a lot of kids that are just trying to get out and get to safety because they can't breathe, it's so compact," he goes on.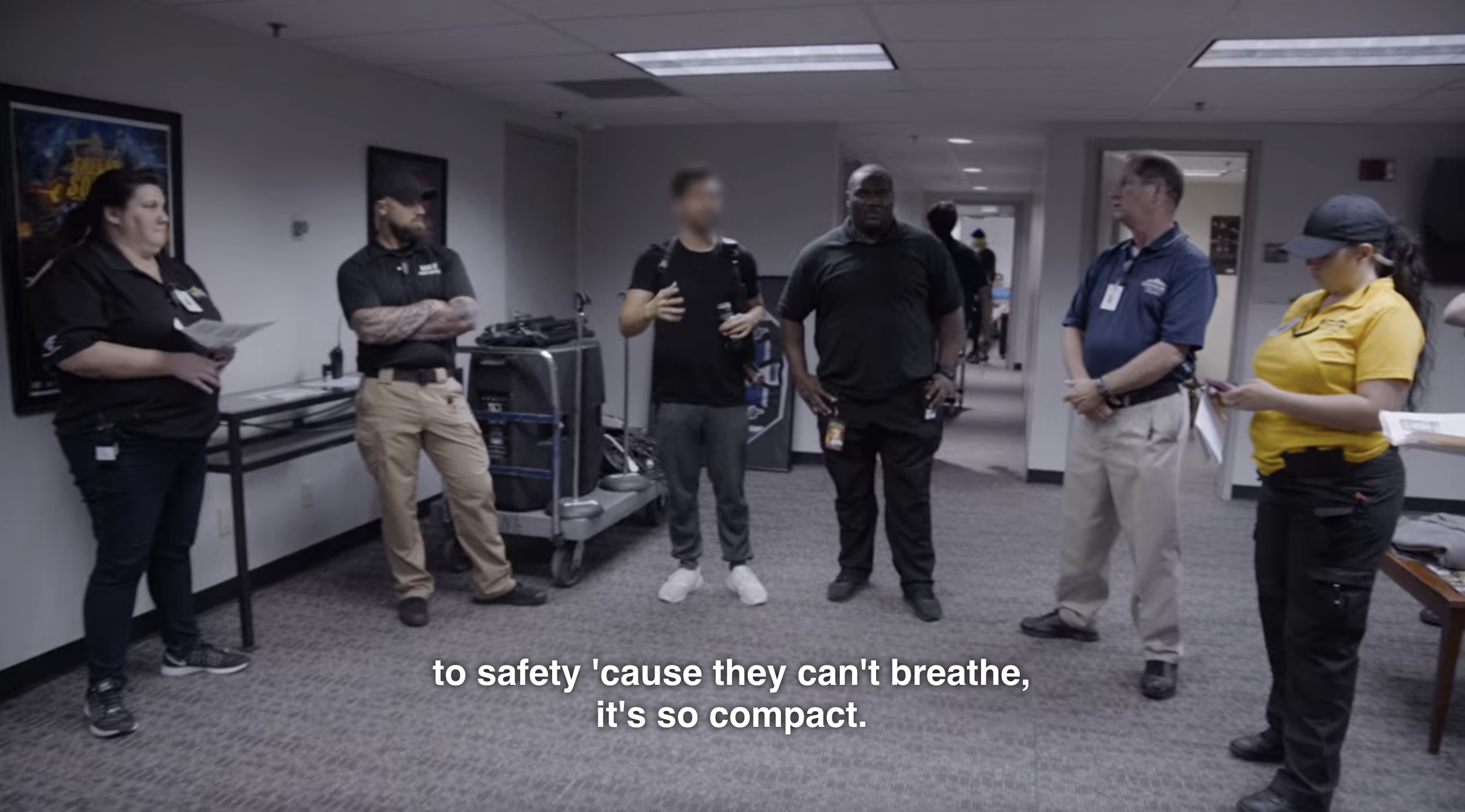 He continues, "You won't know how bad it could be with our crowd until we turn it on."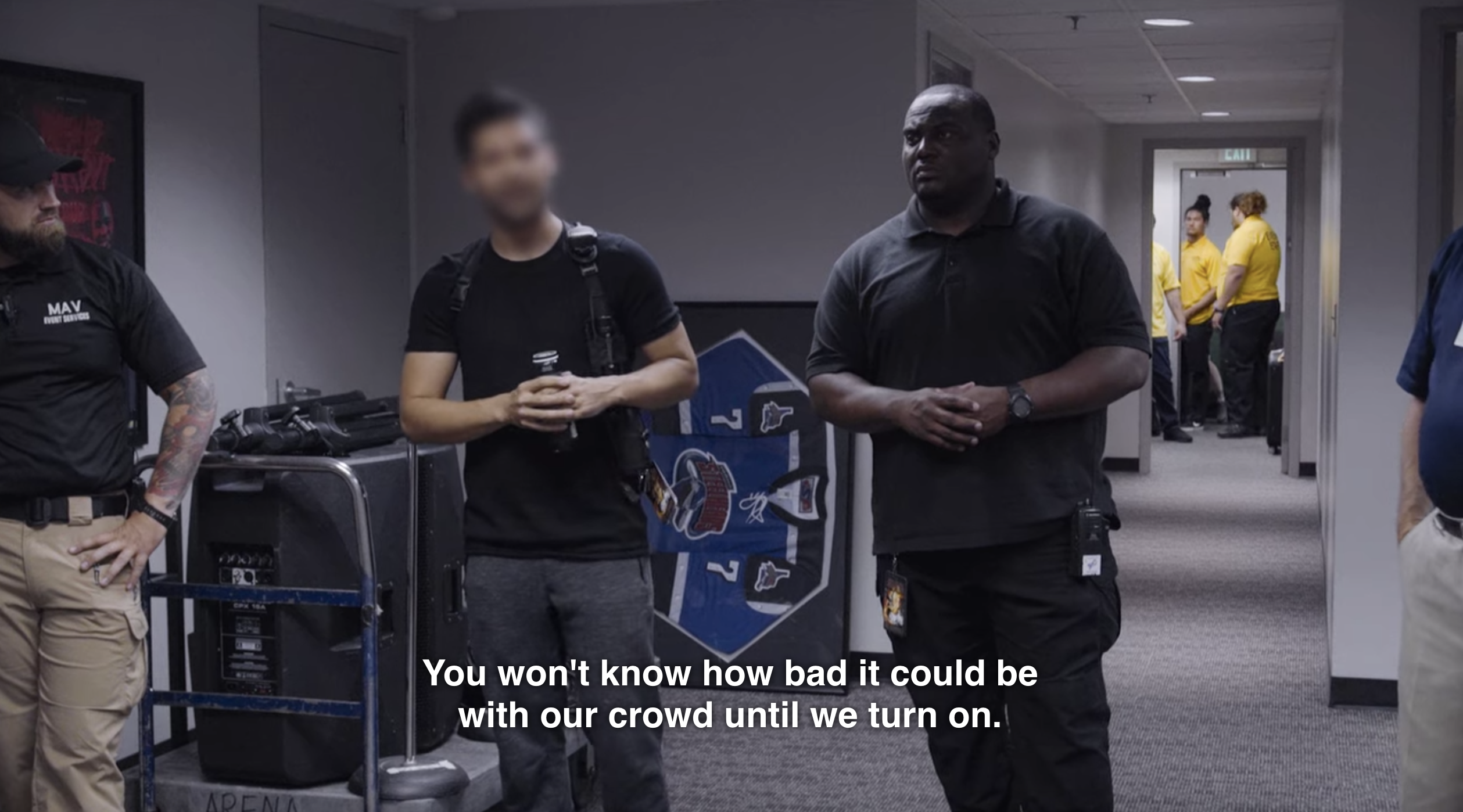 A montage from the film's opening 10 minutes depicts footage from his live performances, the chaos of the crowd seemingly glorified by one attendee who called his experience "mental," before adding that he "thought [he] was going to die" within the mayhem.
In a statement issued on Saturday, Scott said he was "absolutely devastated" by the events that took place at Astroworld on Friday and pledged his commitment to "heal and support the families in need."
BuzzFeed News has reached out to a representative for Travis Scott for comment.