Fans are sending their love to Travis Barker who was hospitalized in Los Angeles for an undisclosed reason.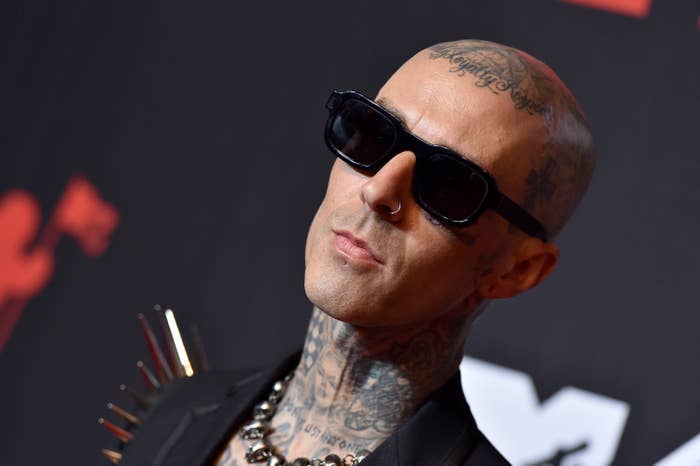 Reports say that the Blink-182 drummer and his wife, Kourtney Kardashian, arrived at West Hills Hospital on Tuesday morning to seek help for a medical issue he was experiencing.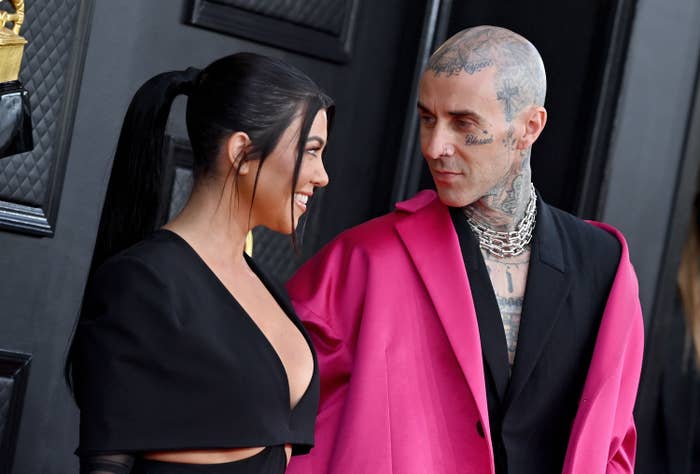 It seems that Travis's condition was deemed serious enough for him to be transported by ambulance to Cedars-Sinai Medical Center soon after their arrival.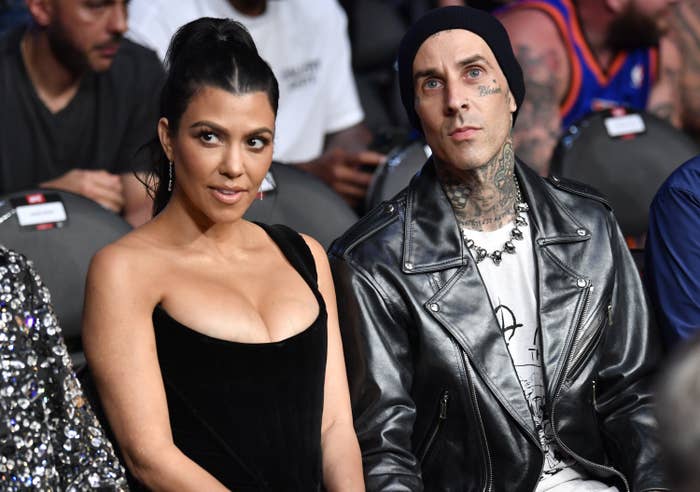 In photographs obtained by TMZ, Kourtney can be seen walking alongside her husband as he was being transferred on a stretcher into the ambulance. She reportedly made her way to the Medical Center separately, following close behind the emergency vehicle in her Range Rover.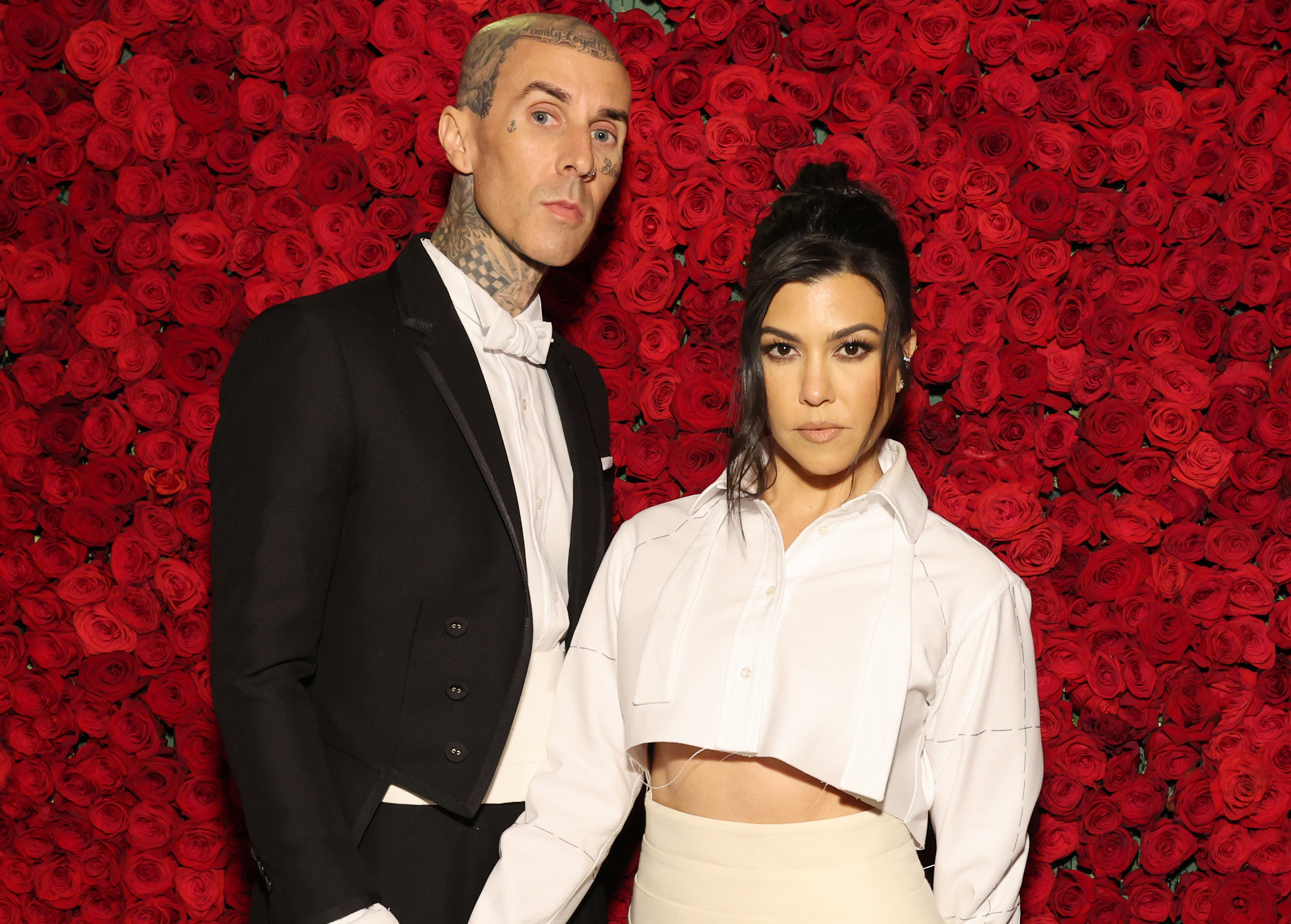 The reason for Travis's hospitalization remains unclear, and there is no word on his current condition.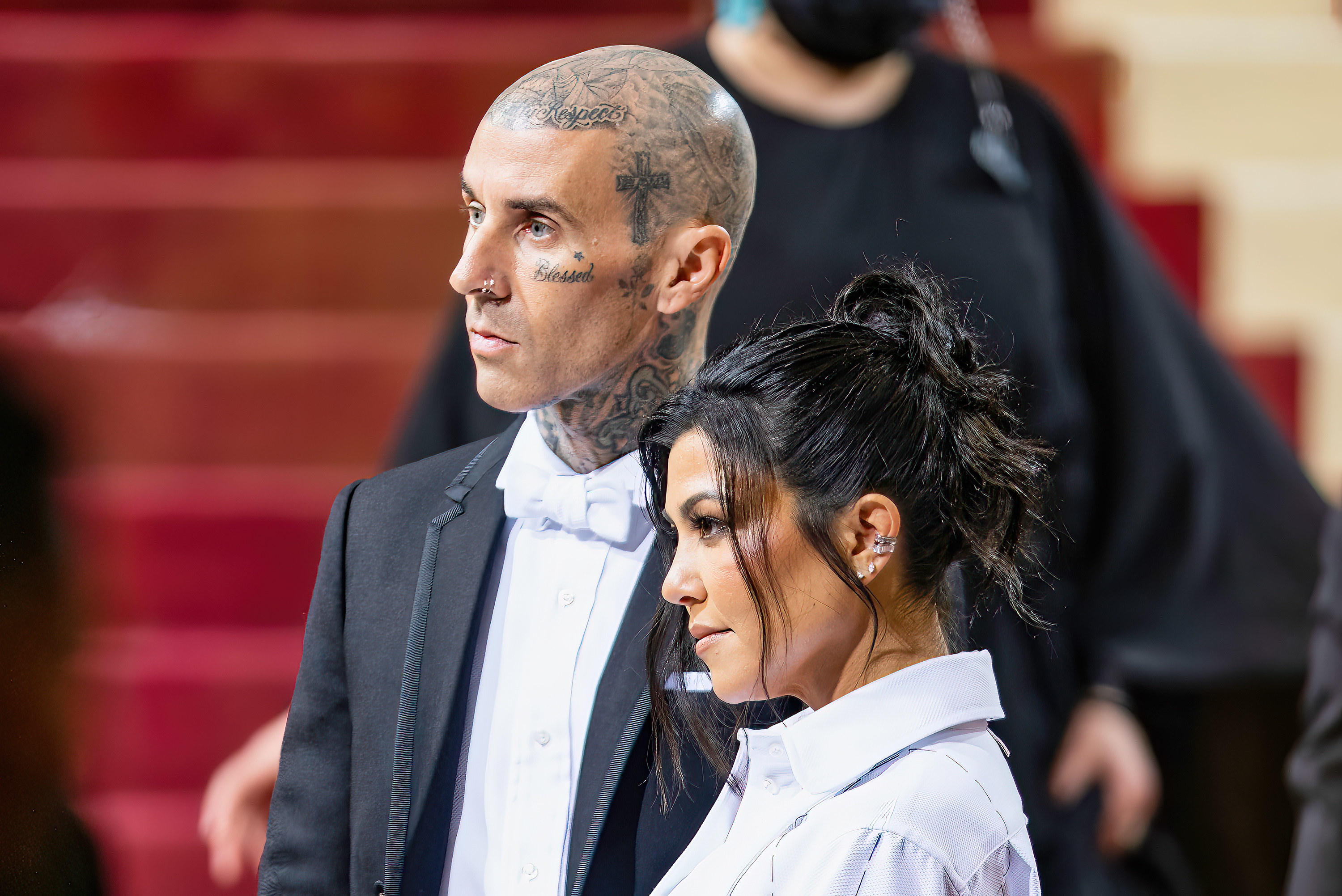 To make the ordeal more concerning, fans noticed that the drummer tweeted the words "God save me" at 10:45 a.m., around the time that he was believed to have become ill.
Without further context, it's hard to tell whether the tweet had any relation to his hospitalization. Several fans have been quick to point out that "God Save Me" is also the title of a song he cowrote and produced with his close collaborator Machine Gun Kelly.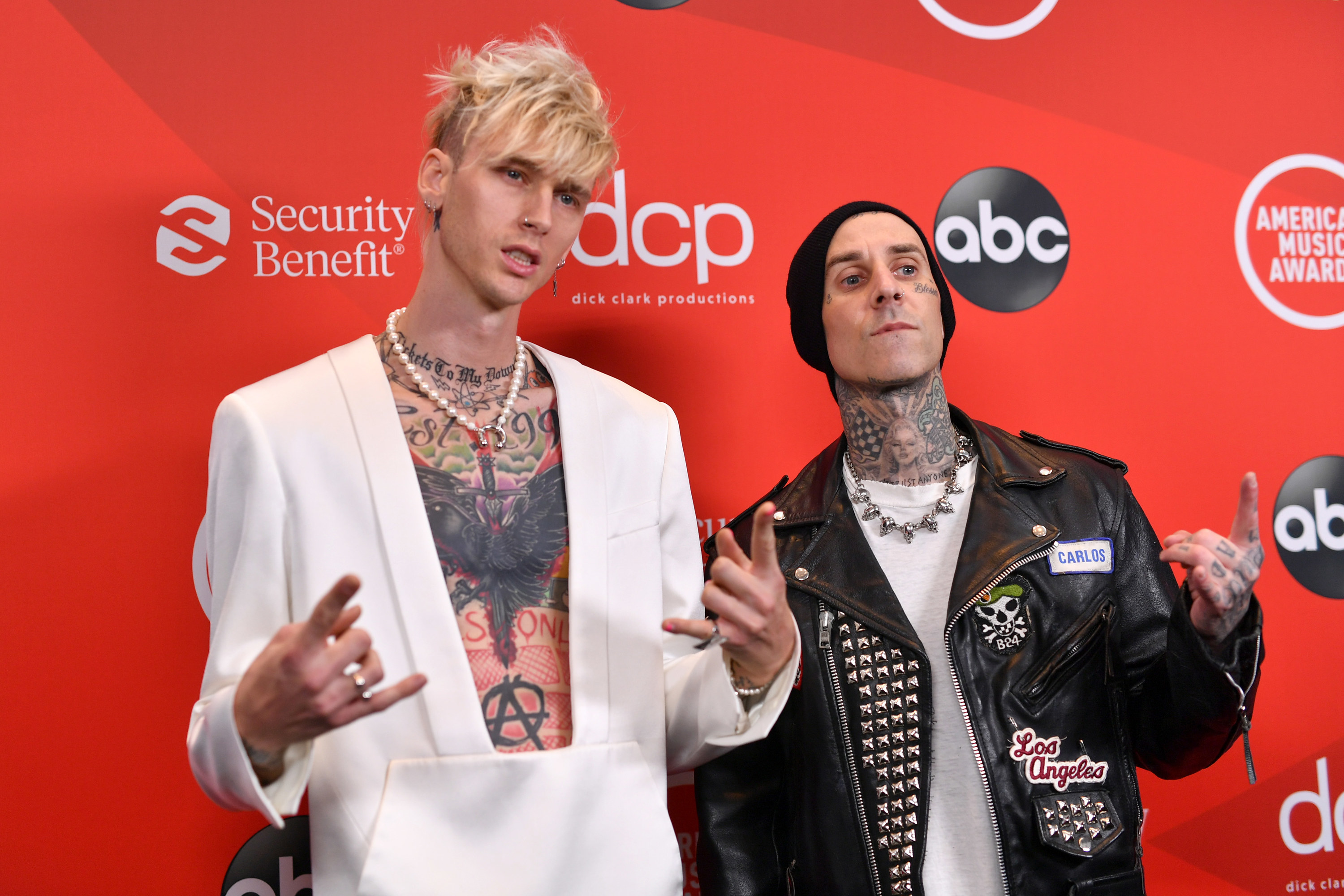 The track in question is from MGK's album, which was released in March, and details struggles to do with fame, drug addiction, and recovery.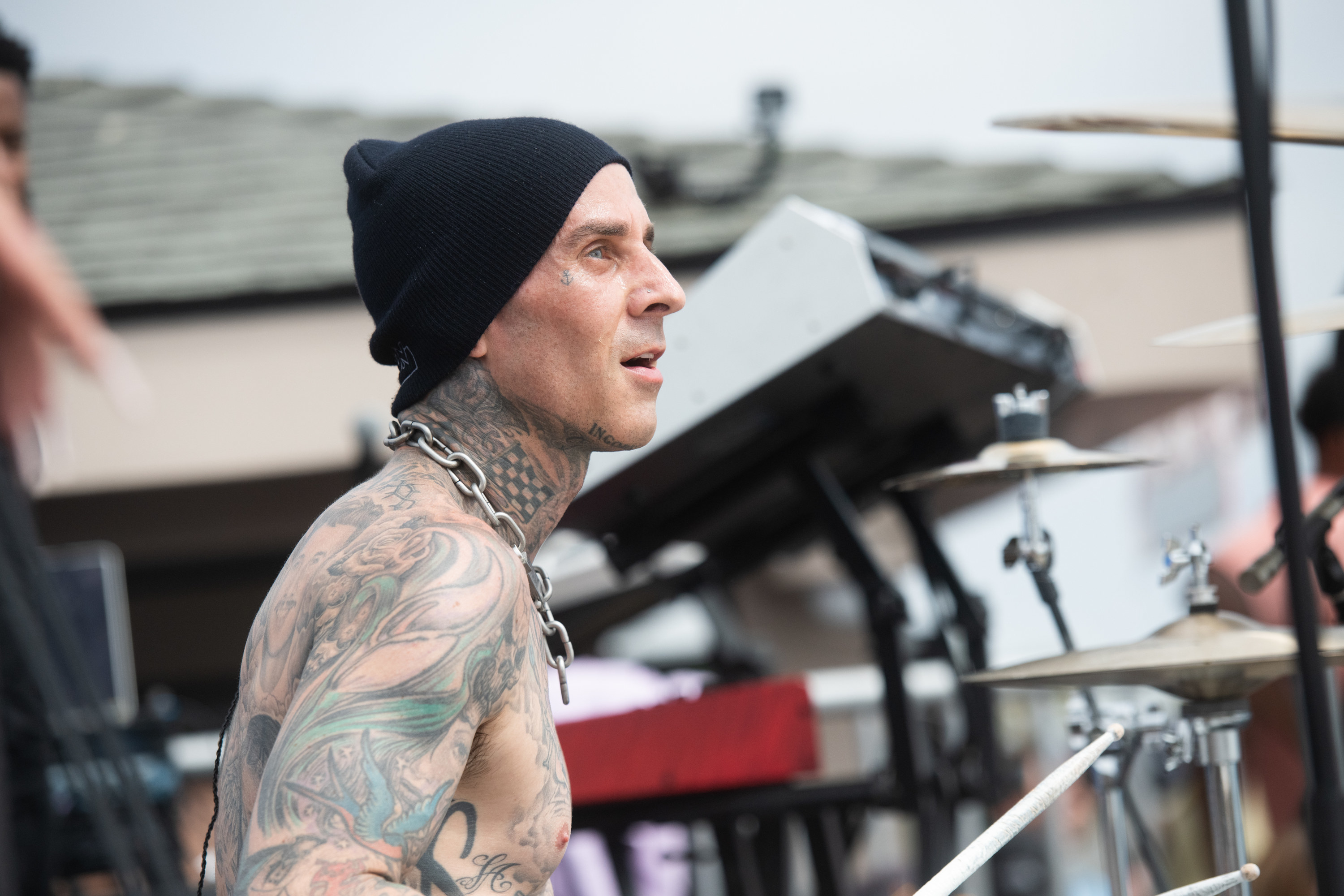 Despite recent activity on his Twitter account, neither Travis or Kourtney have given any updates on the situation.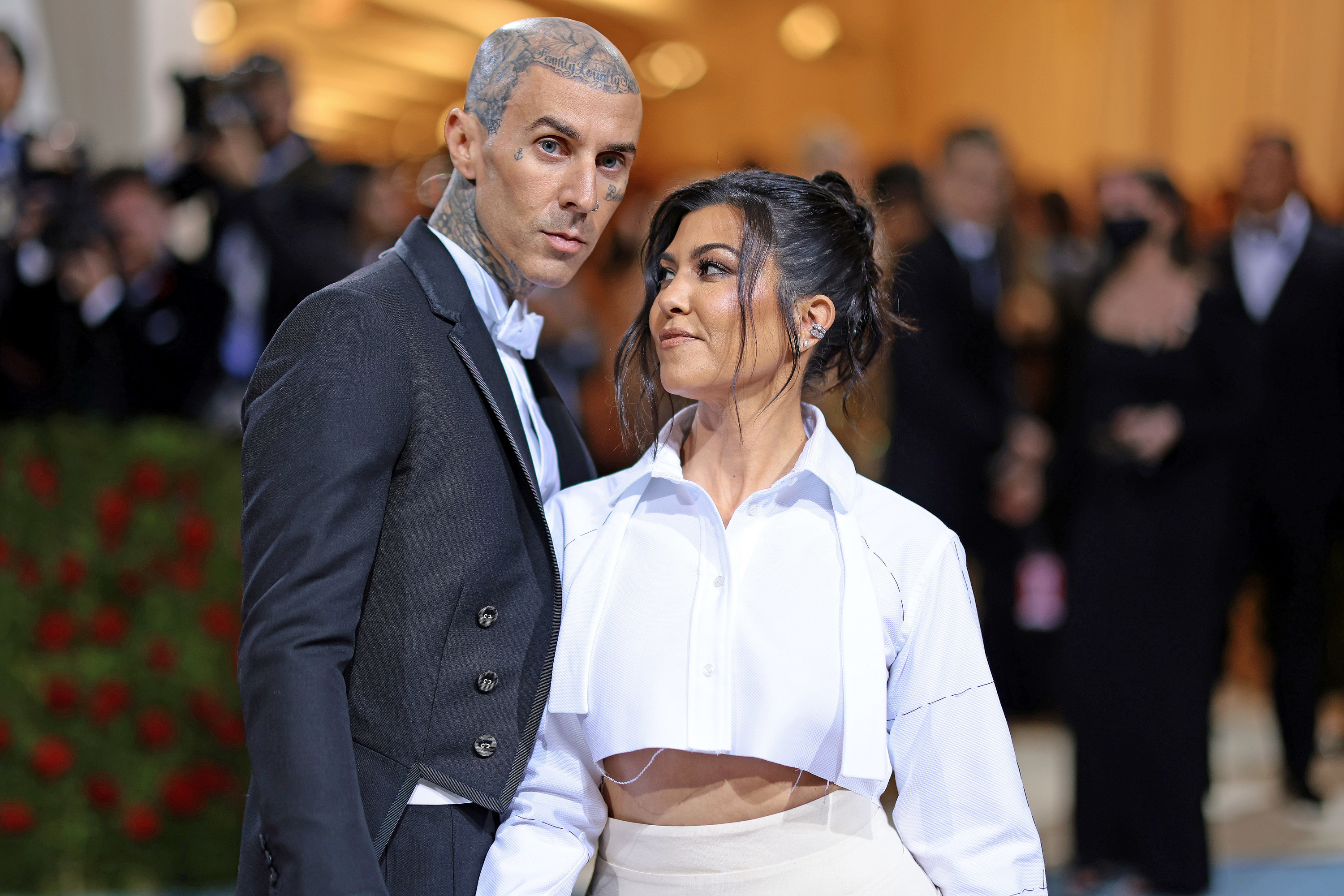 His 16-year-old daughter, Alabama Barker, posted an Instagram story begging fans to "send prayers," giving the indication that his condition may still be very serious.
Meanwhile, the musician's 18-year-old son, Landon, and 23-year-old stepdaughter, Atiana, have remained silent on the matter.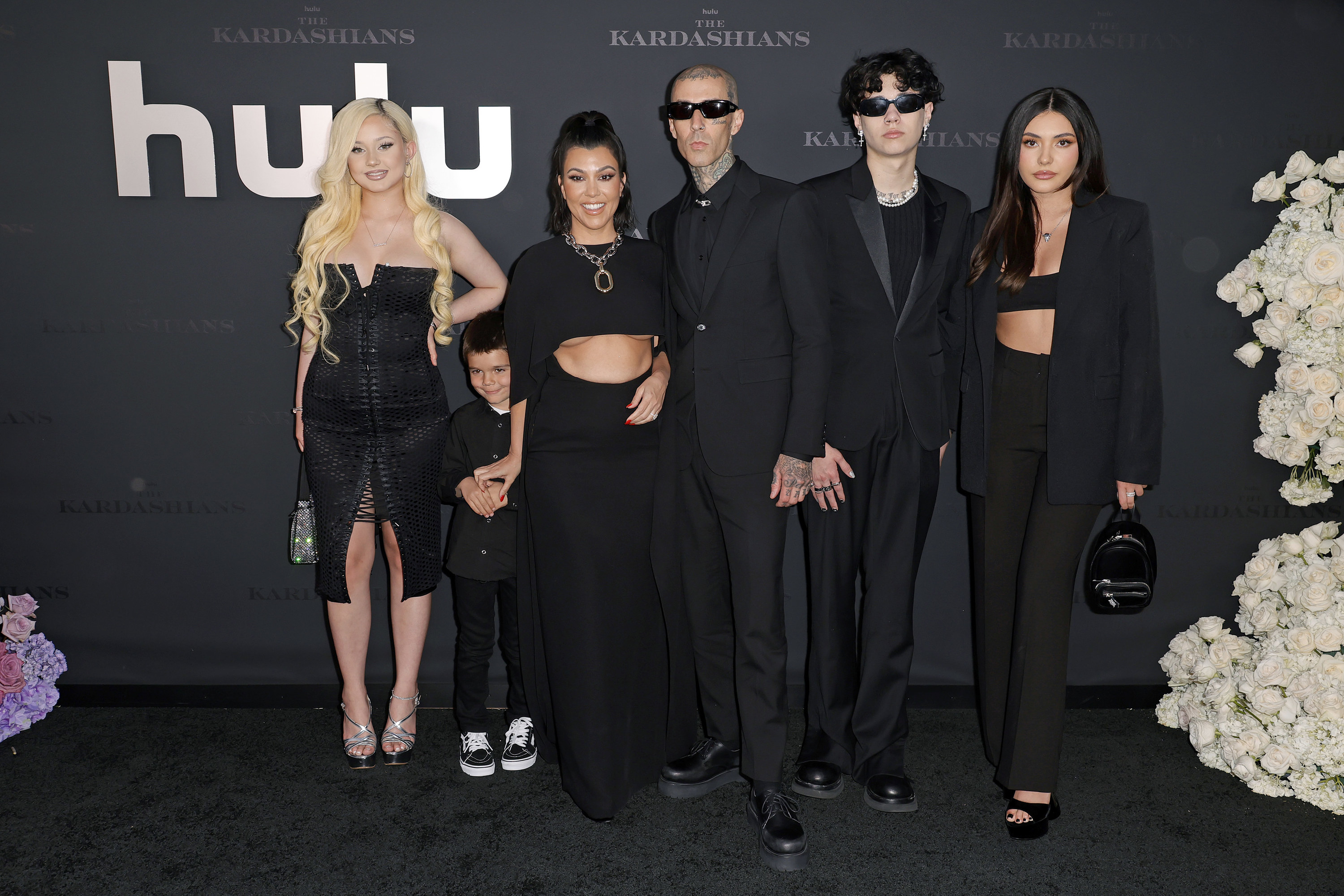 If you're a fan of Travis's you'll know that he has a pretty extensive medical history, having famously survived a deadly plane crash in 2008.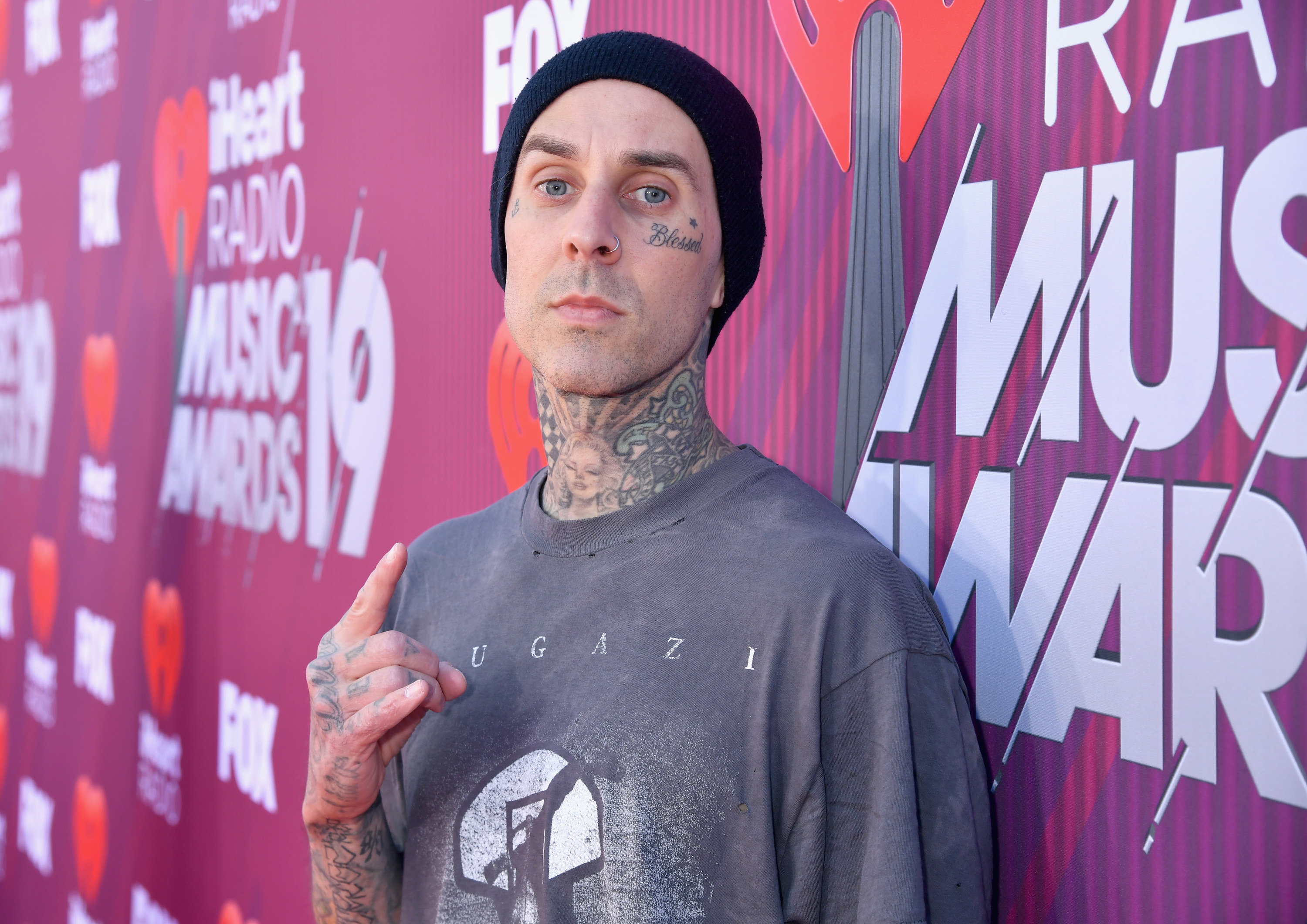 Six people died in the incident, leaving Travis and his friend Adam "DJ AM" Goldstein as the only survivors. Travis suffered third-degree burns on 65% of his body and spent 11 weeks in hospital as a result. He underwent 27 surgeries and almost lost a foot due to the severity of his burns.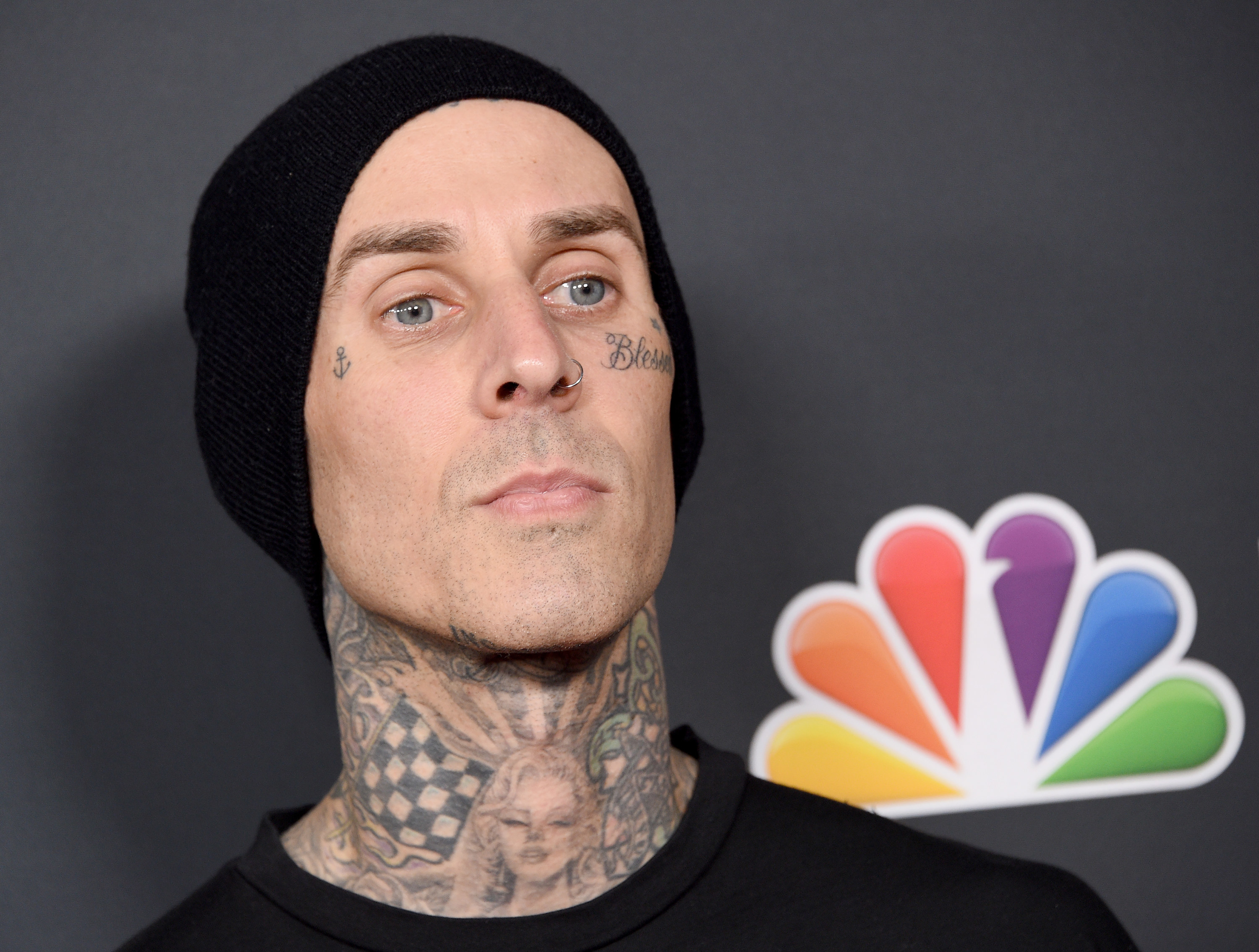 Tragically, Adam died by suicide less than a year after the incident, leaving Travis as the only living survivor of the crash.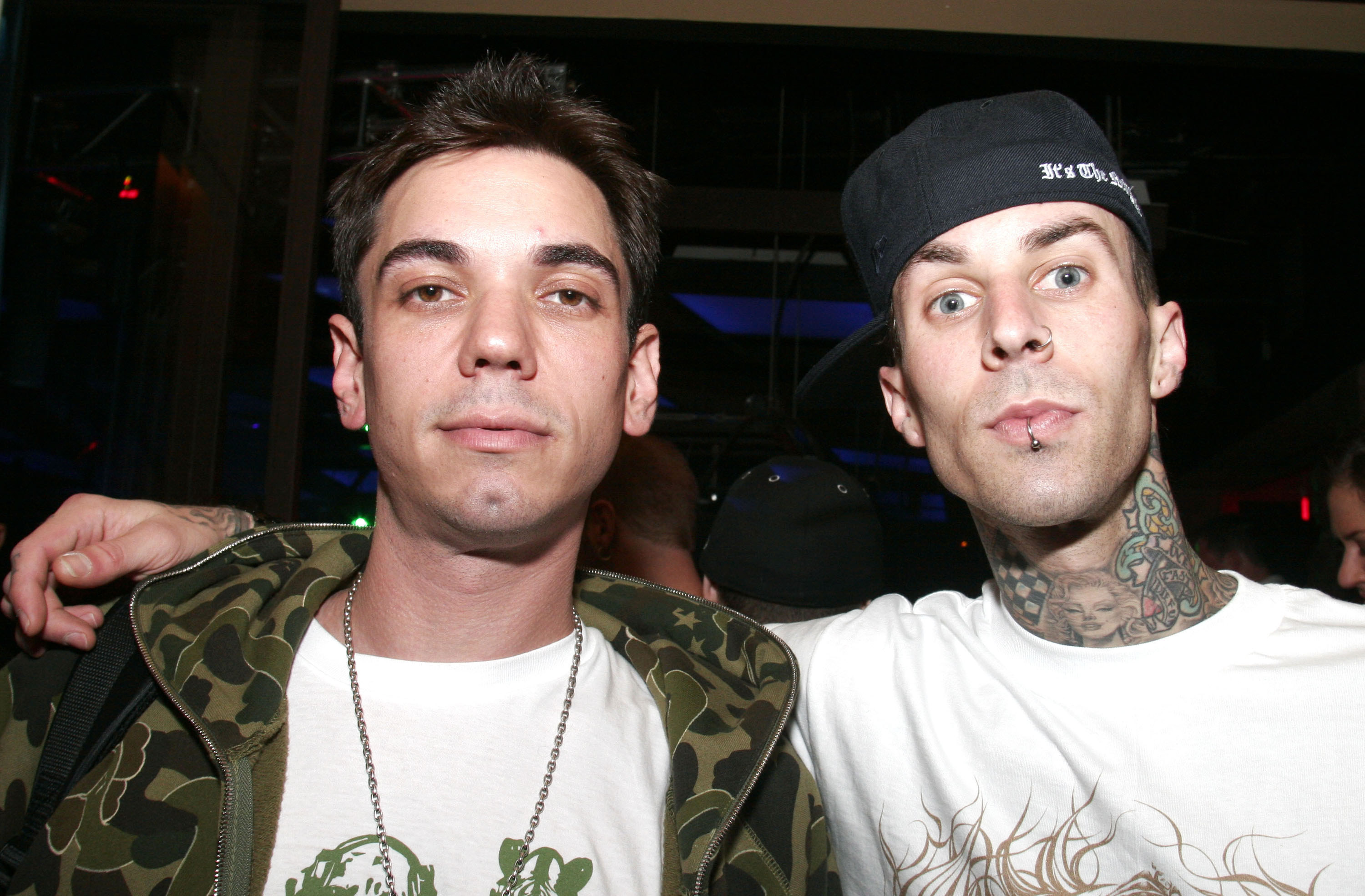 More recently in 2018, Travis was hospitalized again to treat blood clots in his arms. At this time he was also diagnosed with a staph infection and an infection of the skin called cellulitis.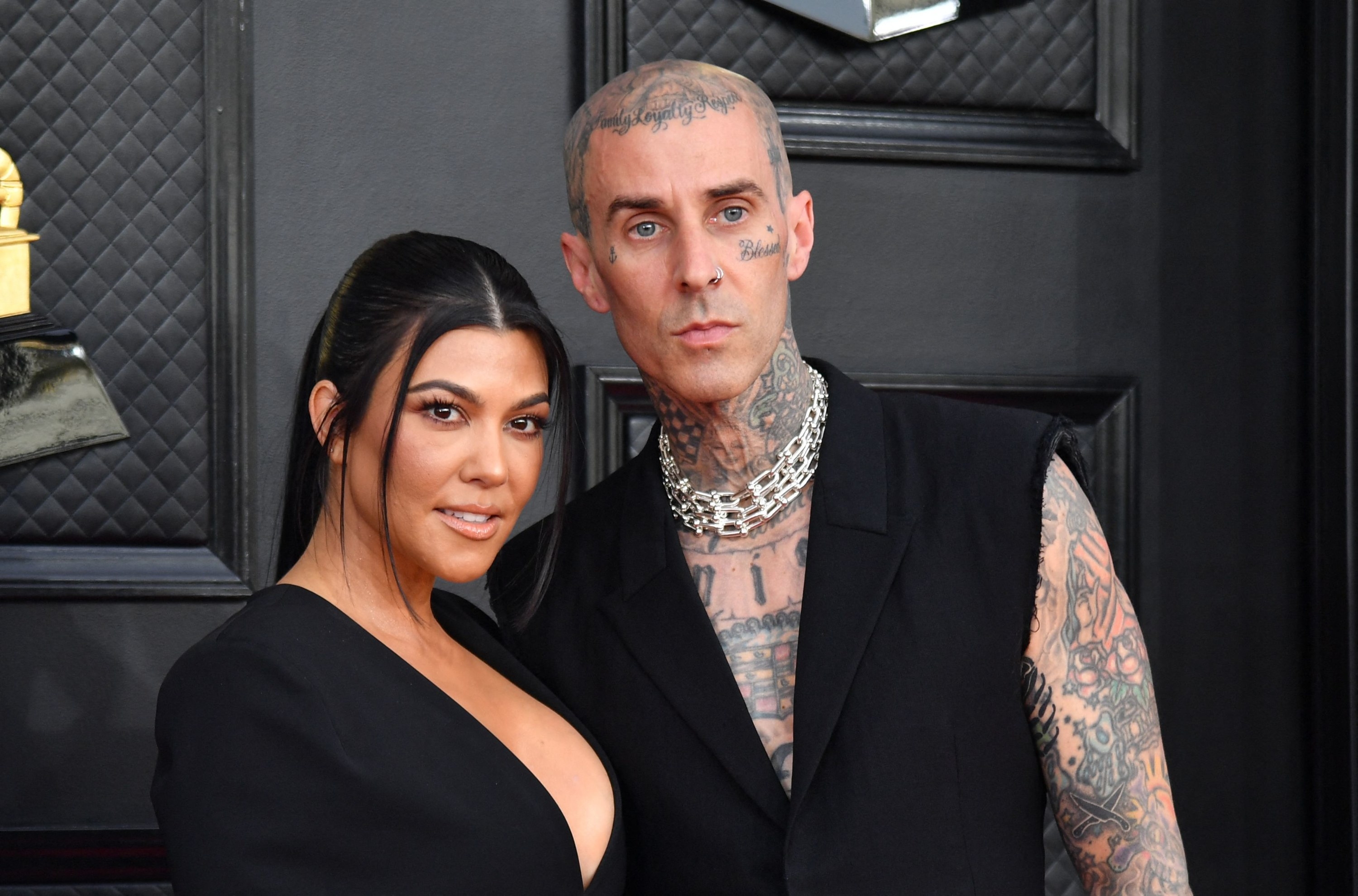 BuzzFeed News has reached out to a representative for comment.