Travis Barker has taken a huge step in overcoming his fear of flying after he was seen boarding an airplane for the first time since surviving a deadly plane crash 13 years ago.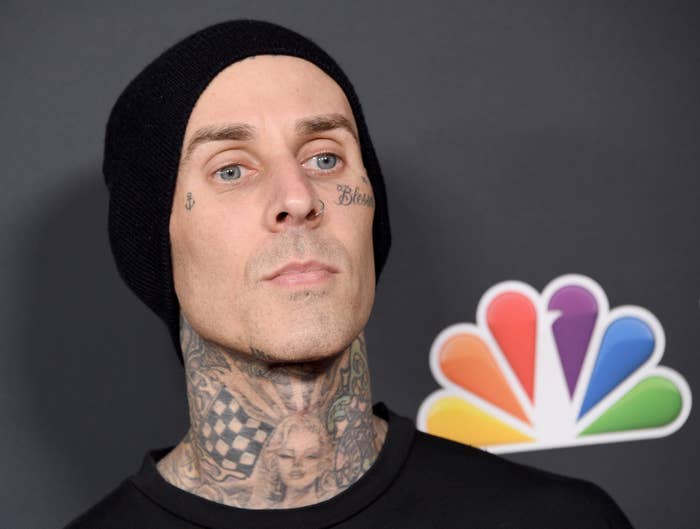 Travis — who has experienced a lifelong fear of flying — was photographed on Saturday stepping on board a private jet with girlfriend Kourtney Kardashian, marking the first time that he has flown since the fatal crash in 2008.
According to reports, Kourtney held Travis's hand as they boarded the aircraft — which later landed in Cabo, Mexico — with the pair also being joined by Kourtney's mom, Kris Jenner, along with her boyfriend, Corey Gamble.
Over a decade ago, Travis and his friend and longtime collaborator, Adam "DJ AM" Goldstein, survived after their private jet crashed during takeoff at an airport in South Carolina, where they had just played a show.
The crash killed four of the six passengers on board the aircraft, including two of Travis's close friends — his security guard Charles "Che" Still and assistant Chris Baker — as well as both of the pilots.
"The plane's on fire and my hands are on fire so I unbuckle my seat belt and I jump right into the jet, which holds all the fuel," Travis recalled of the incident during an interview on Good Morning America in 2015. "I basically ignited my whole body in fire. I'm so soaked in jet fuel, there's nothing I can do to put the fire out."
"I'm completely nude at this point...I'm running, grabbing my testicles, my genitals...and then the plane explodes," he added.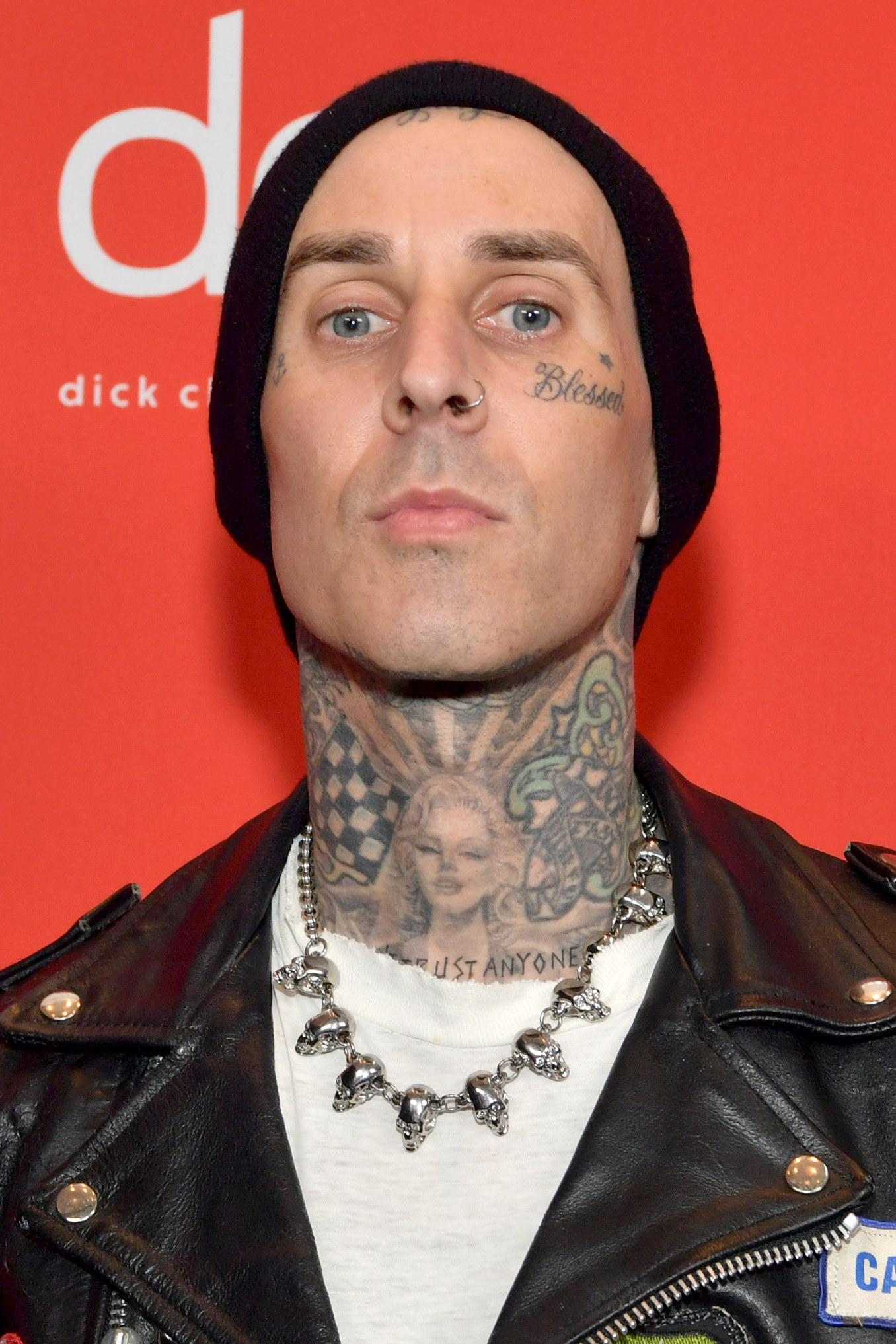 Travis suffered third-degree burns on 65% of his body and spent 11 weeks in hospital where he underwent 27 surgeries, and almost lost a foot due to the severity of the burns.
While Adam Goldstein also managed to escape the aircraft — and even used the shirt from his own back in an attempt to extinguish the flames on Travis's body — he died from a prescription drug overdose a year later, making Travis the last remaining survivor of the tragic incident.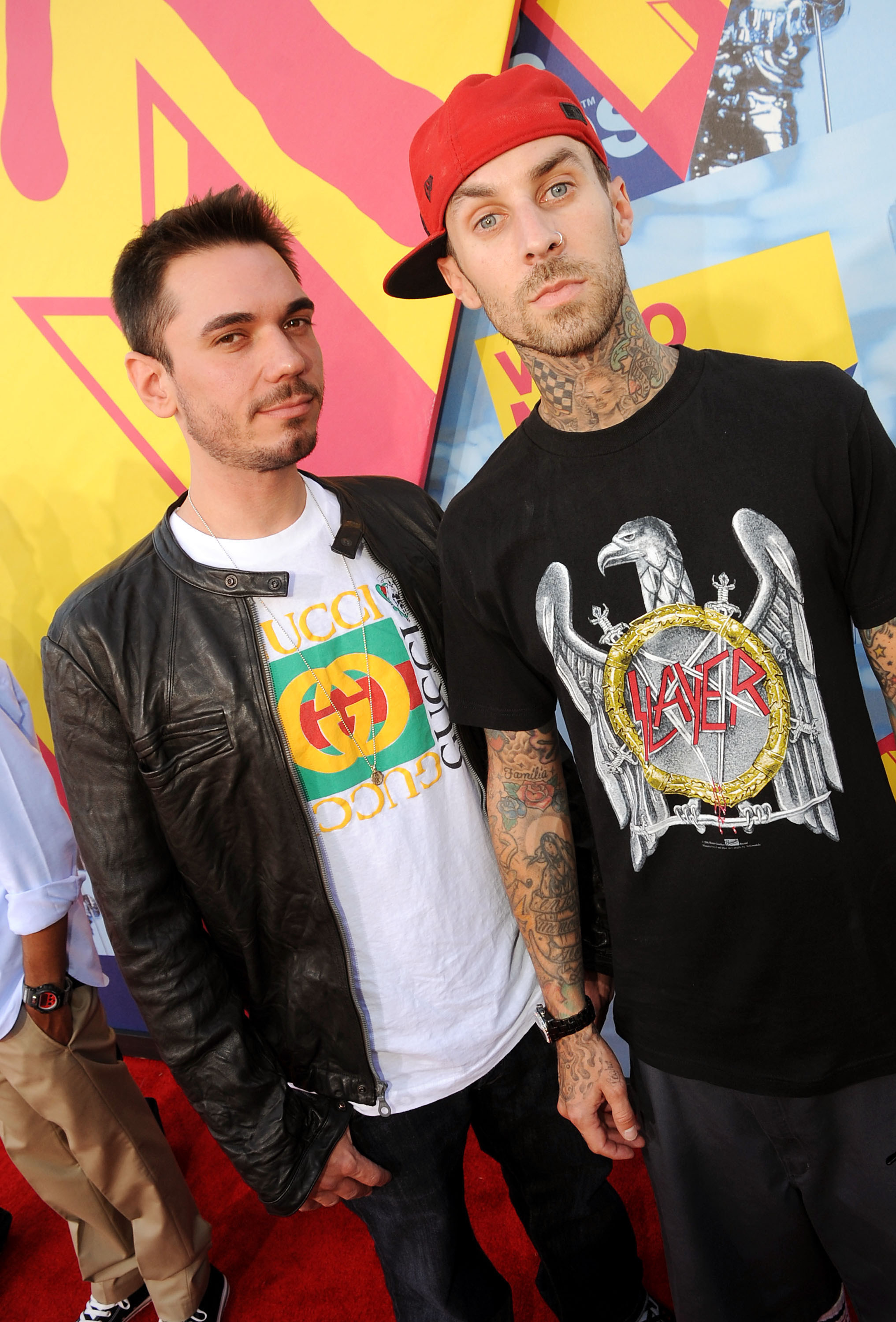 The fact Travis flew for the first time in 13 years with Kourtney is significant, since fans have spent many months questioning how they would balance his fear of flying with her passion for travel as their relationship progressed.
"It's a huge deal that Travis flew to Cabo," a source told People Magazine on Sunday. "The plane crash many years ago was extremely traumatizing. He has needed a lot of help to get to this point."
"Kourtney has been very supportive. She never pushed for him to fly. They have managed to travel in the US without having to fly and Kourtney has been totally fine with it," the source claimed.
This milestone comes less than two months after Travis recently shocked followers by hinting that he was planning to take to the skies once more.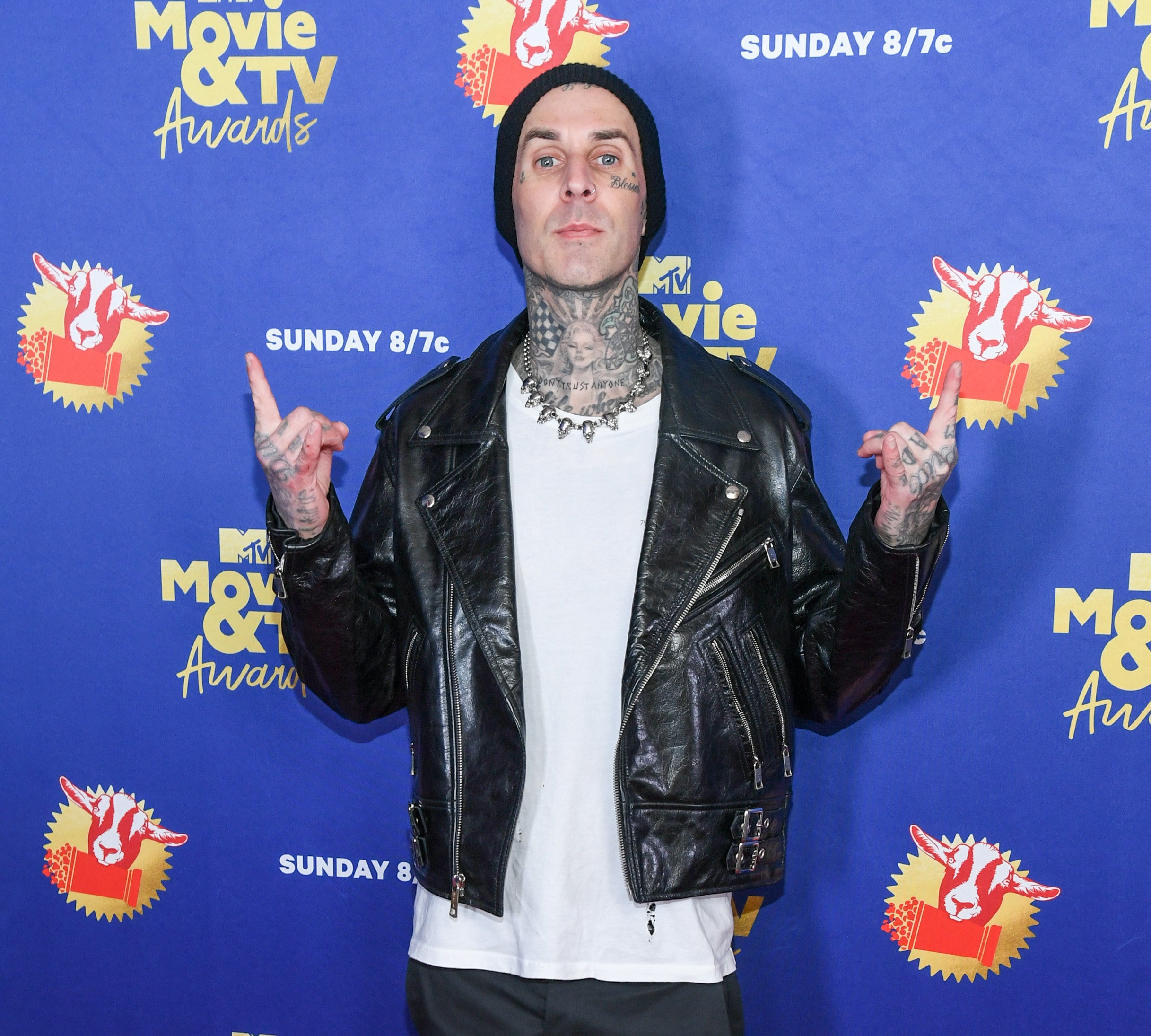 And the father of two has been vocal in the past about his desire to overcome his fears, opening up about his "haunting" experience with survivor's guilt and post-traumatic stress disorder in an interview with Men's Health earlier this year.
"I was dark," he said while reflecting on the immediate aftermath of the crash. "I couldn't walk down the street. If I saw a plane [in the sky], I was determined it was going to crash, and I just didn't want to see it."
Since the crash, Travis has used tour buses and cruise ships to travel to his concerts, and explained that he turns to breathwork and visualization techniques when he travels to manage symptoms of PTSD.
But when asked if he would ever fly again, Travis responded: "I have to, I want to make the choice to try and overcome it."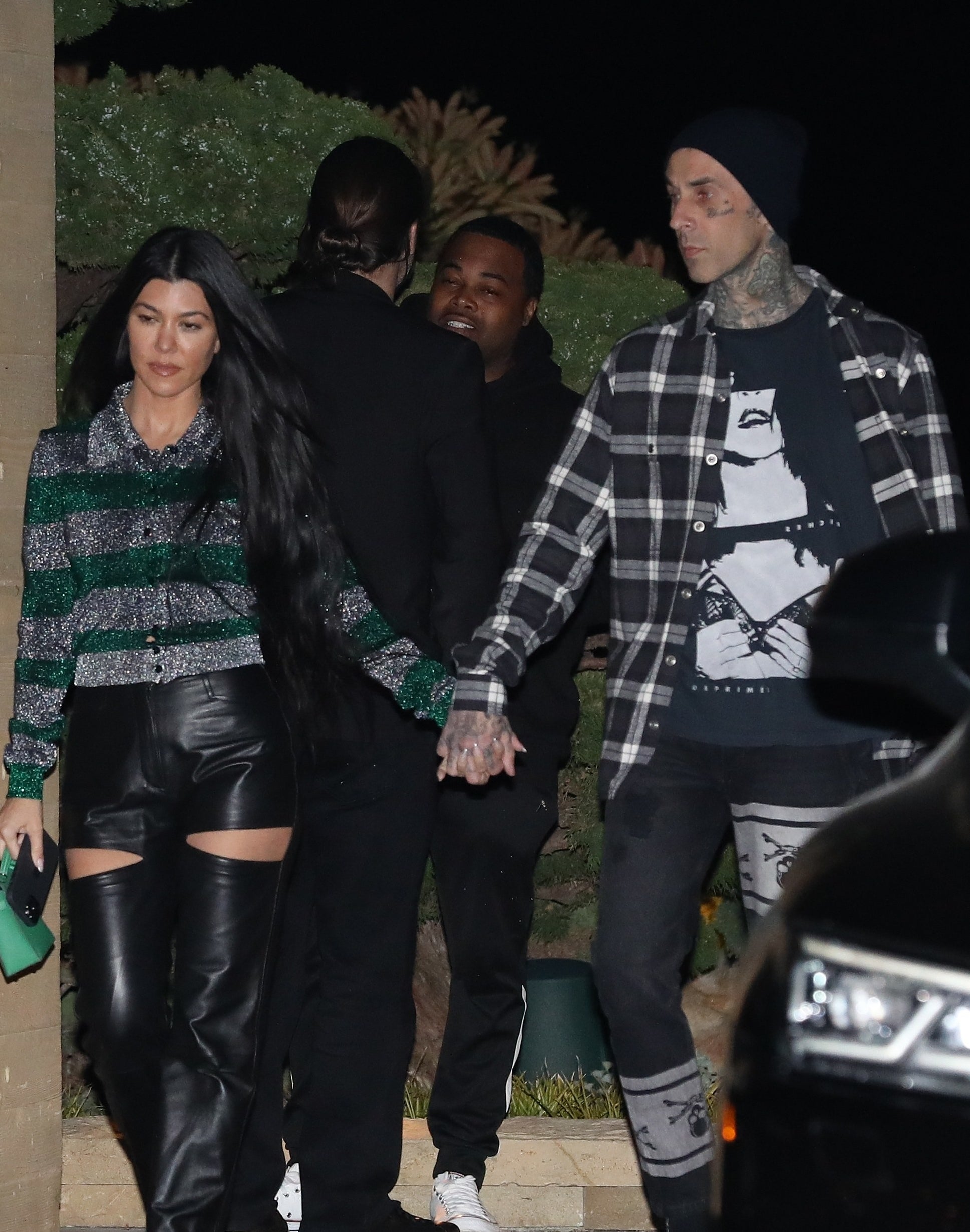 During the interview, he went on to envision the "perfect day," when he hopes to be able to return from a flight and celebrate with his children.
"If I do it, and the angels above help me in my travels and keep me safe, I would like to come back and [tell my children], 'Hey, I just flew here, and then I flew home. And everything was fine.' I have to tell them, because I almost left them," he added.
And following his recent flight with Kourtney, something tells us Travis's "perfect day" isn't too far off.