If you were wondering what Travis Barker's ex-wife thought about his and Kourtney Kardashian's True Romance Halloween costumes, then look no further, because things just got a little awkward.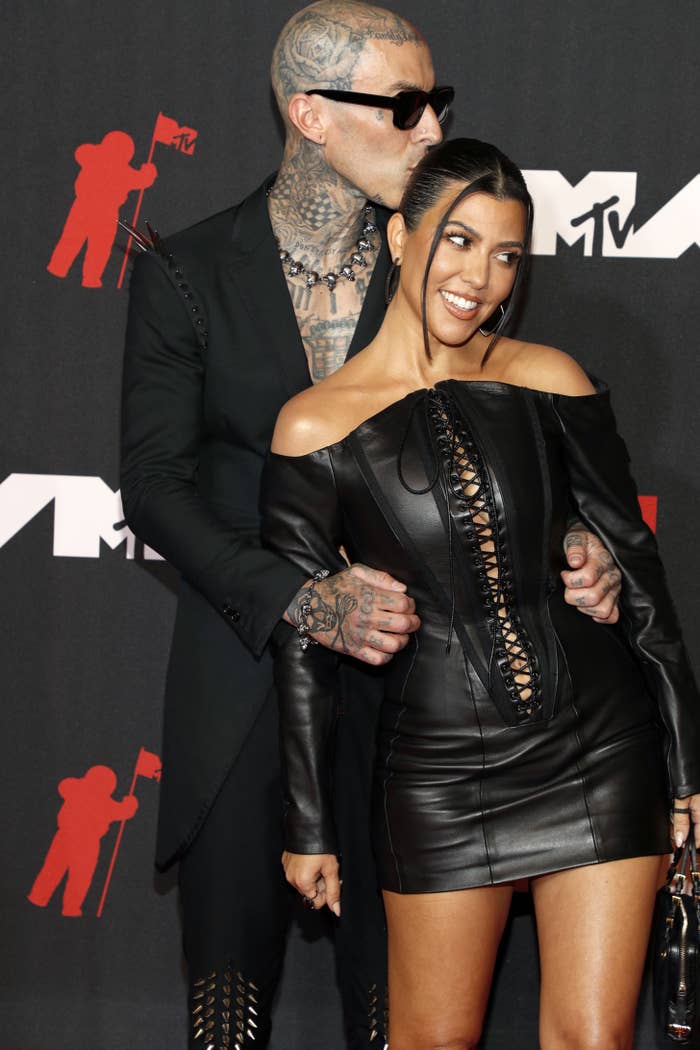 Unsurprisingly, the duo leaped at the opportunity to channel the main characters from True Romance.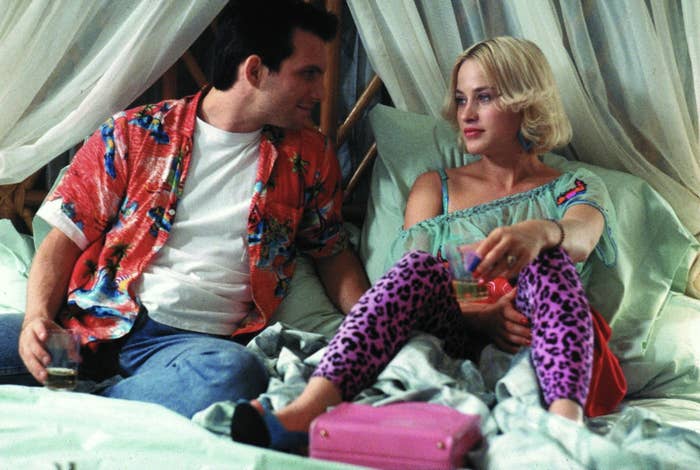 Since they first went public with their relationship in February, Travis and Kourtney have dropped plenty of hints about their shared love for True Romance, with some fans speculating that Kourt may have even personally tattooed a line from the movie onto Travis's thigh.
However, the couple's mutual love for the film is somewhat tainted by the fact that True Romance also played a huge part in Travis's relationship with his ex-wife, Shanna Moakler.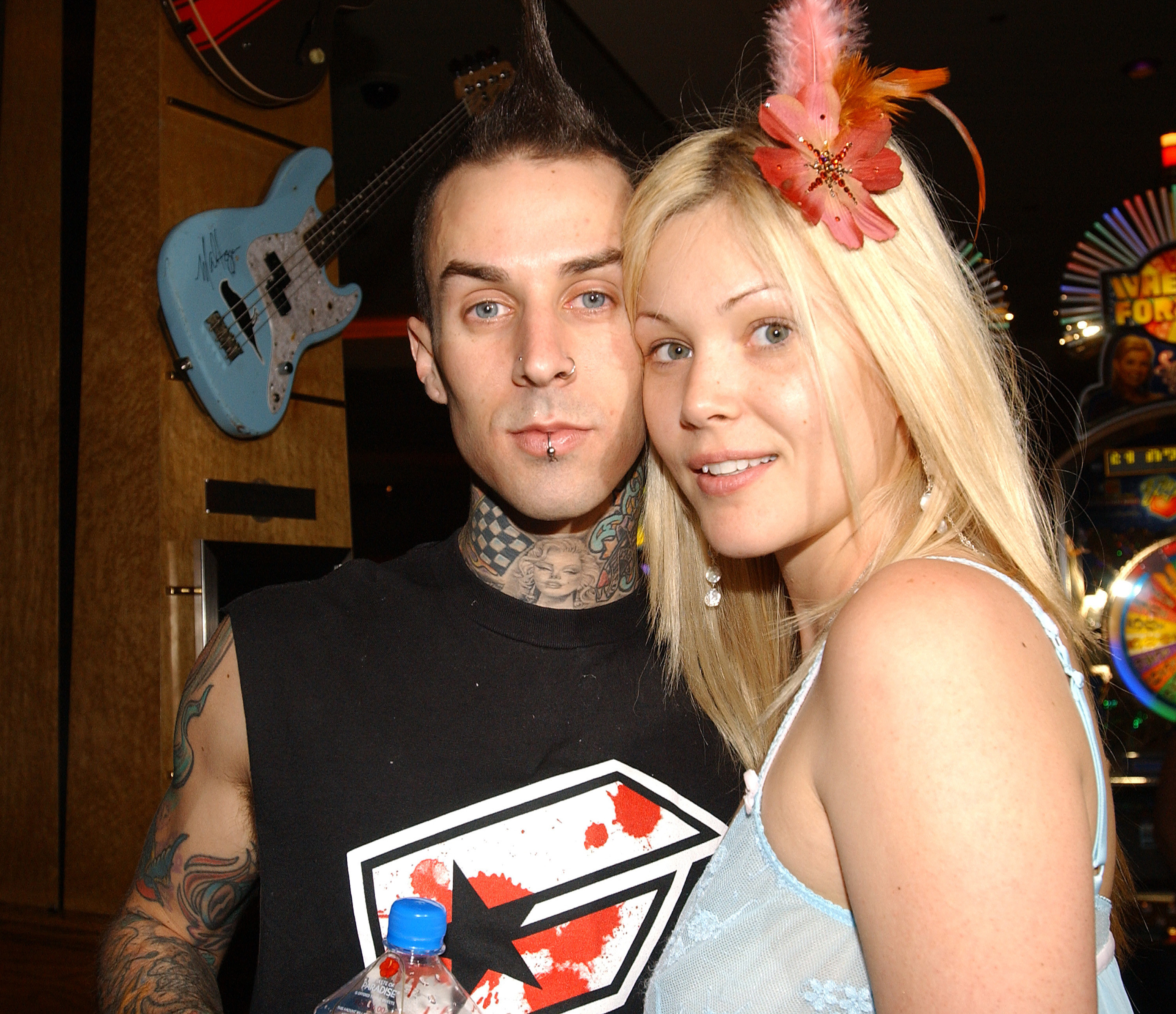 In case you need reminding, Travis married Shanna in 2004 and they split two years later in 2006. They did get back together for a brief period in 2009, but that didn't last, and they split for good shortly after. The exes share two children together, Alabama, 15, and Landon, 18.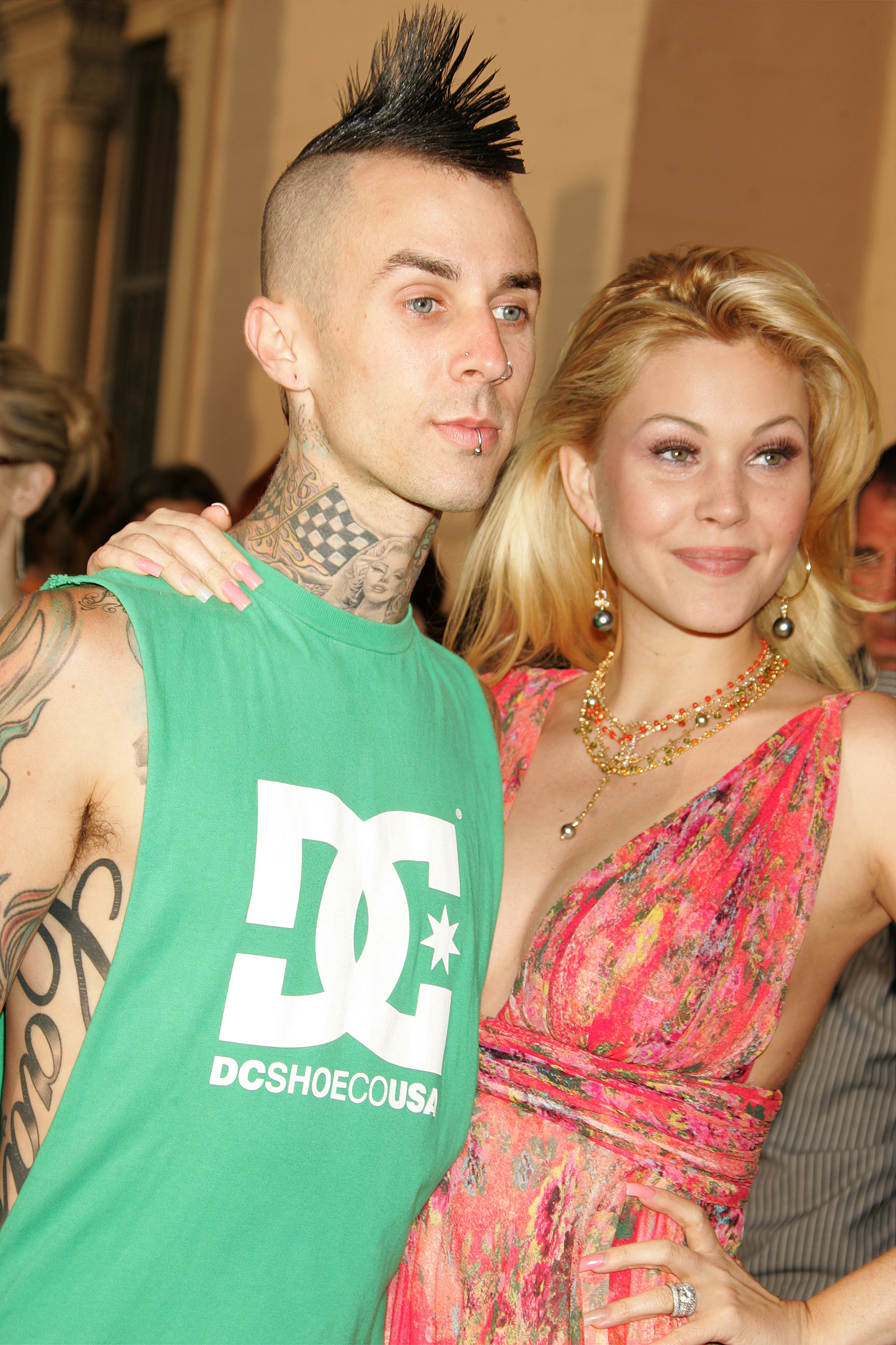 You might be familiar with Shanna's name by now, given that she's attracted a lot of attention in recent months for her comments about her ex-husband's relationship with Kourtney.
Despite maintaining that she isn't "bothered" by the couple, Shanna has liked comments on Instagram calling Kourtney a "downgrade" and has even publicly accused Kourt and her family of "destroying" her relationship with her kids.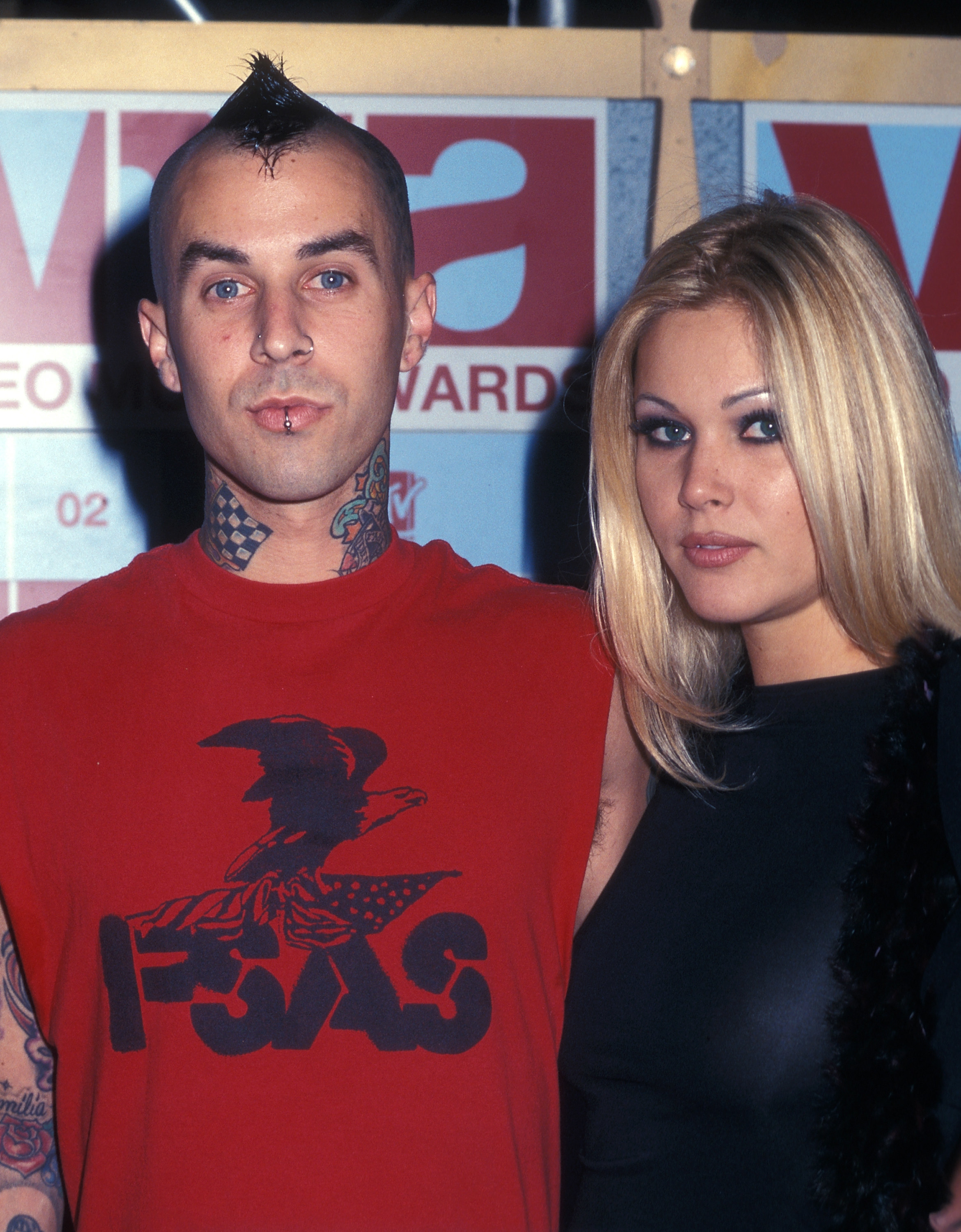 So, things weren't off to the greatest start, and now it appears that Travis and Kourtney's recent Halloween looks have left Shanna unimpressed once again.
But first, if you're wondering what makes the True Romance costumes so problematic, allow me to give a brief explanation.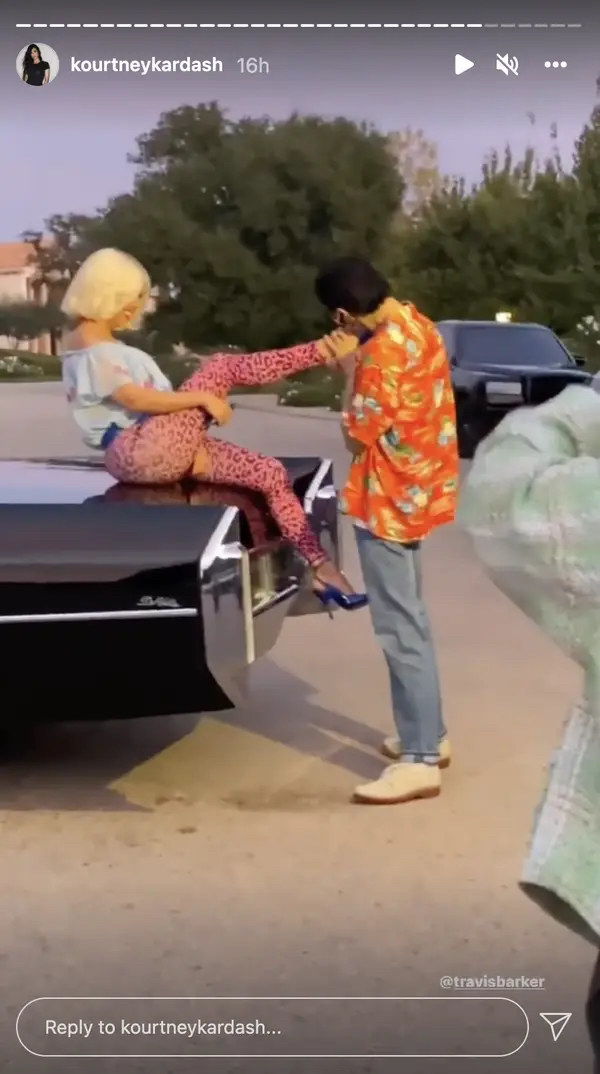 Back in May, Shanna told Us Weekly that she found it "weird" that the new couple were bonding over the movie in light of its significance to their marriage, going on to accuse her ex of "recycling" his past relationships.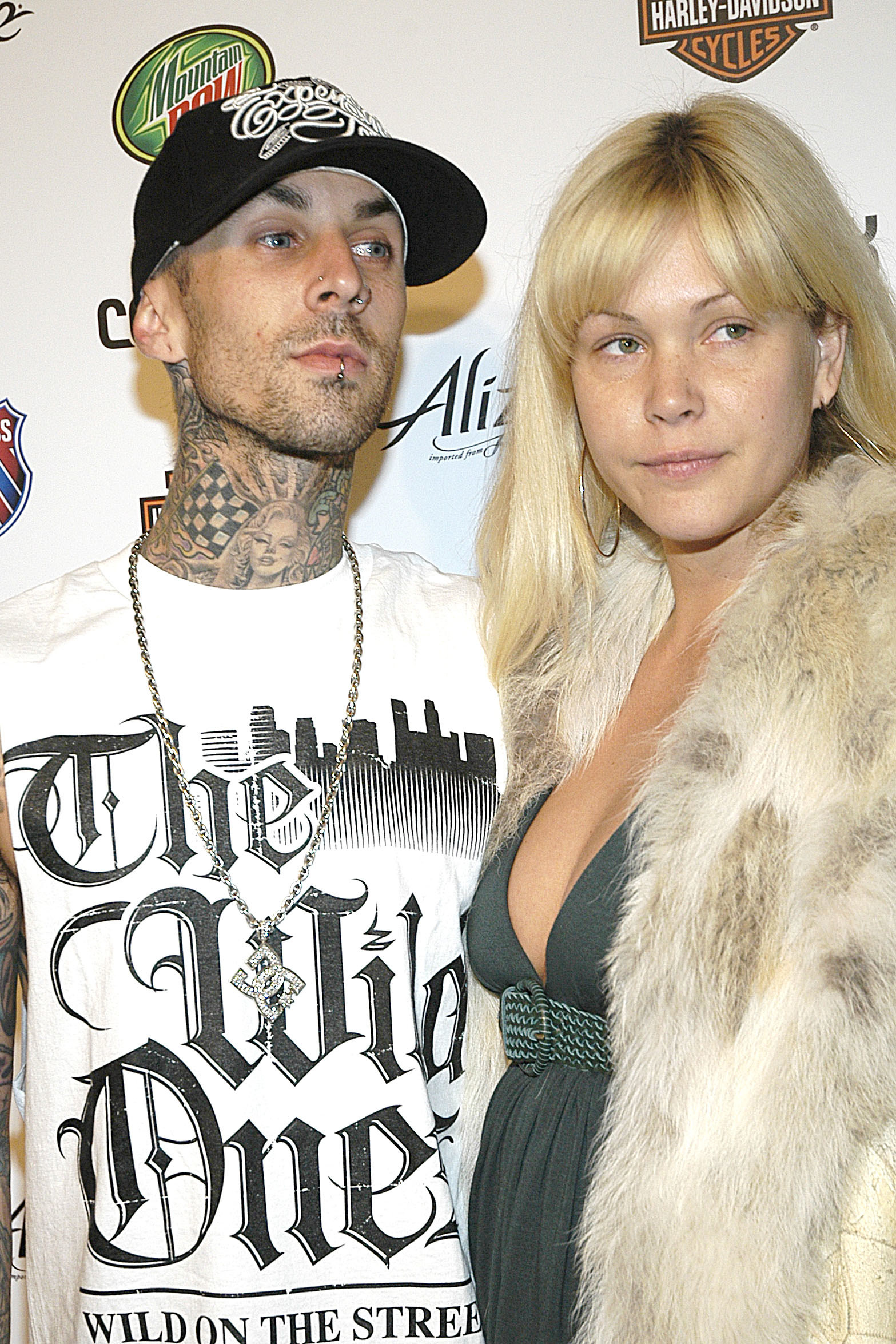 "What was weird is that they were posting about a movie [True Romance] that Travis and I basically bonded over," she began.
"I called him Clarence in the movie. We named our daughter after the character Alabama in the movie," she revealed.
Shanna also explained that she and Travis actually walked down the aisle to one of the film's signature songs, "You're So Cool," before adding that their first dance was also to a "love song from True Romance."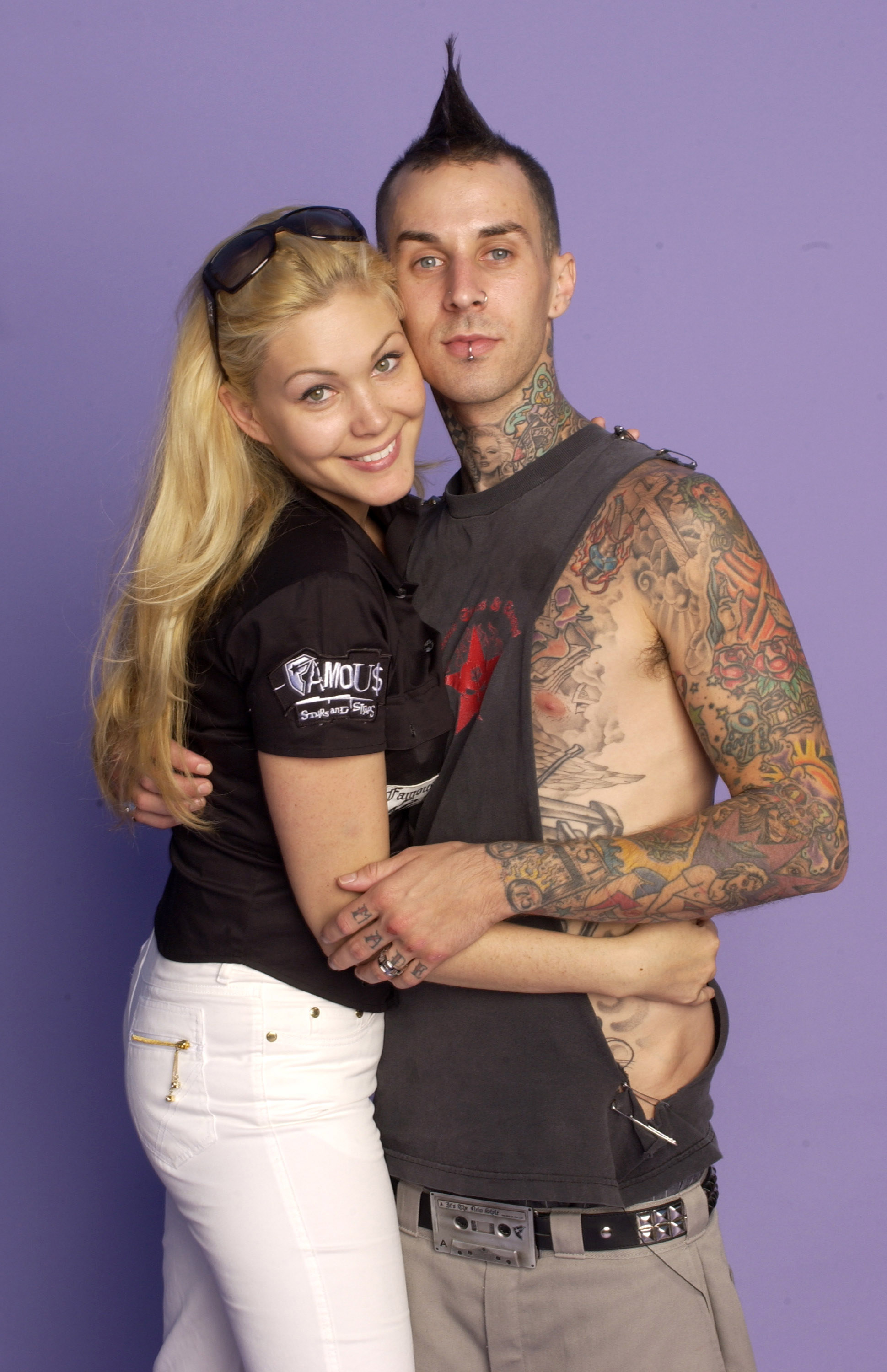 To make matters even more awkward, Travis and Kourtney seem to be bonding over the very same song, as fans noticed on Sunday that Travis commented with the lyrics "you're so cool" underneath Kourt's Instagram post of their costumes.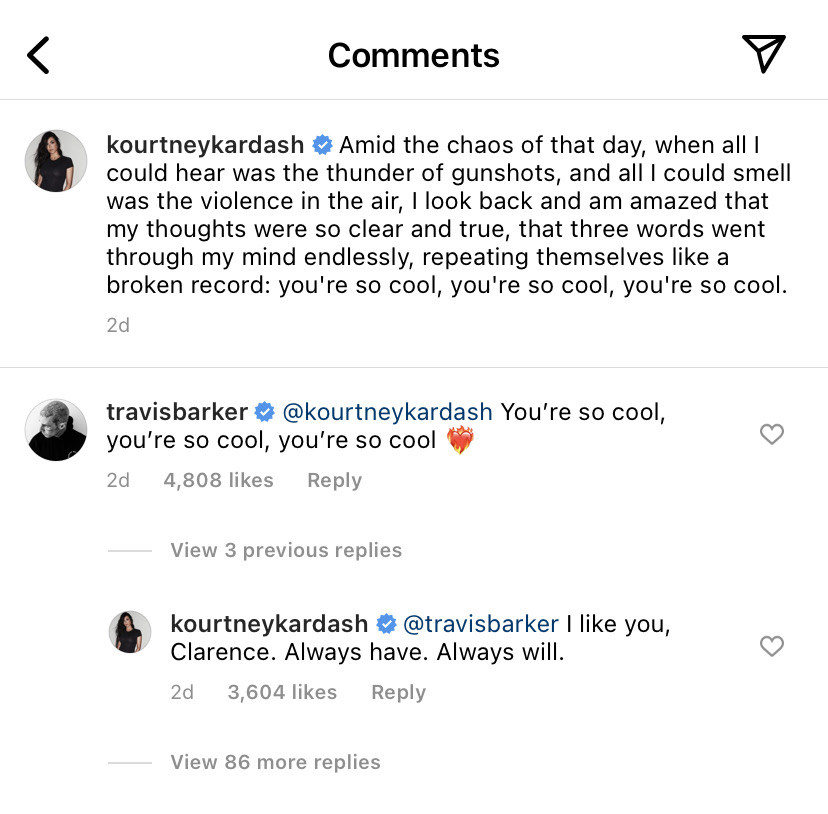 So, in light of its past significance, it isn't surprising that Shanna is a little shocked to see Travis putting his love for the film at the forefront of his new relationship.
In fact, the whole thing prompted her to respond to a ton of fan comments on Instagram, and she didn't hold back from letting the world know exactly what she thinks of the costumes.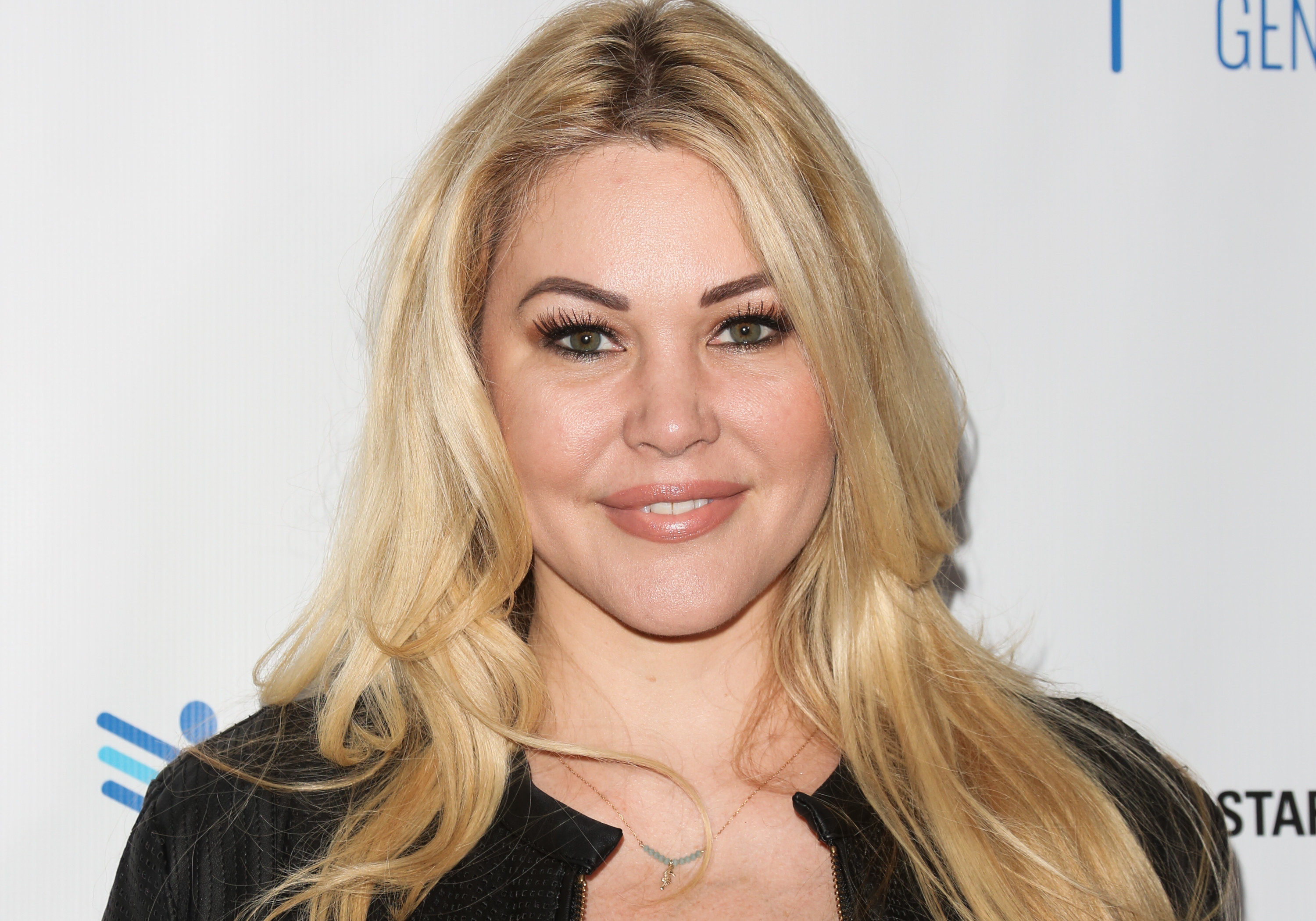 She kicked things off by comparing the entire experience to being pranked on an episode of Punk'd in response to a fan who had noticed the "odd" similarities between Travis's relationships.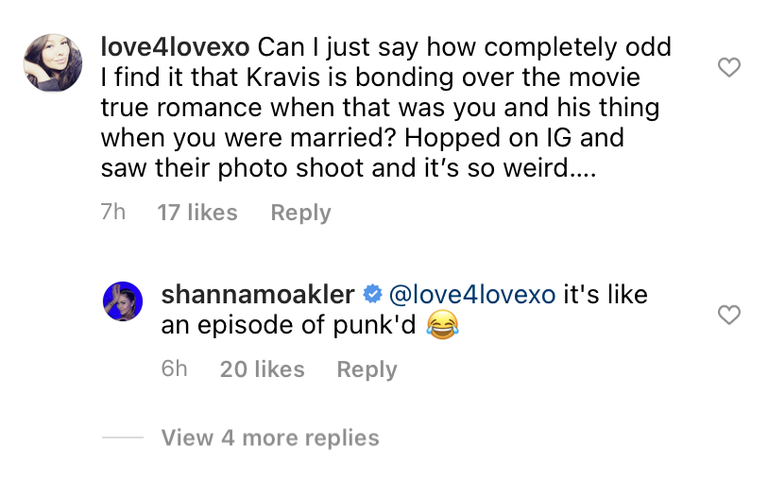 Then, replying to another Instagram follower who asked why Kourtney and Travis are so "obsessed" with her, Shanna took things one step further by telling fans that she thinks the "whole thing is embarrassing."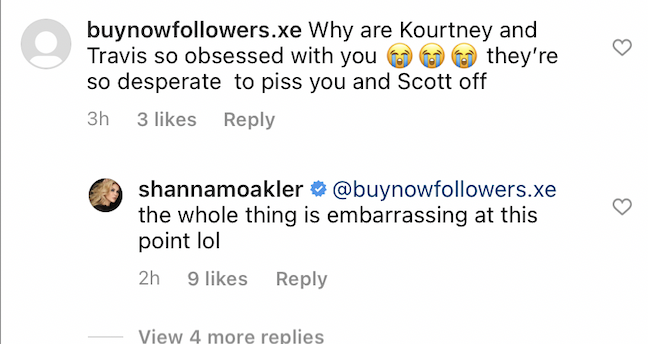 Shortly after this, she corrected a follower who defended Travis by arguing that True Romance was his own favorite film and that it was he who chose to name their daughter after one of the characters.
Shanna quickly hit back, responding: "I'm pretty sure WE named my daughter."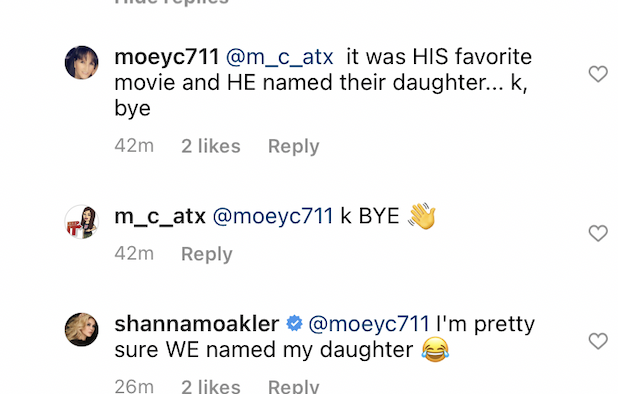 And she didn't stop there. According to some leaked Instagram DMs that surfaced on Monday, Shanna called the couple "embarrassing" once again in response to a fan who sent her Kourtney's Instagram post while noting the film reference was "weird."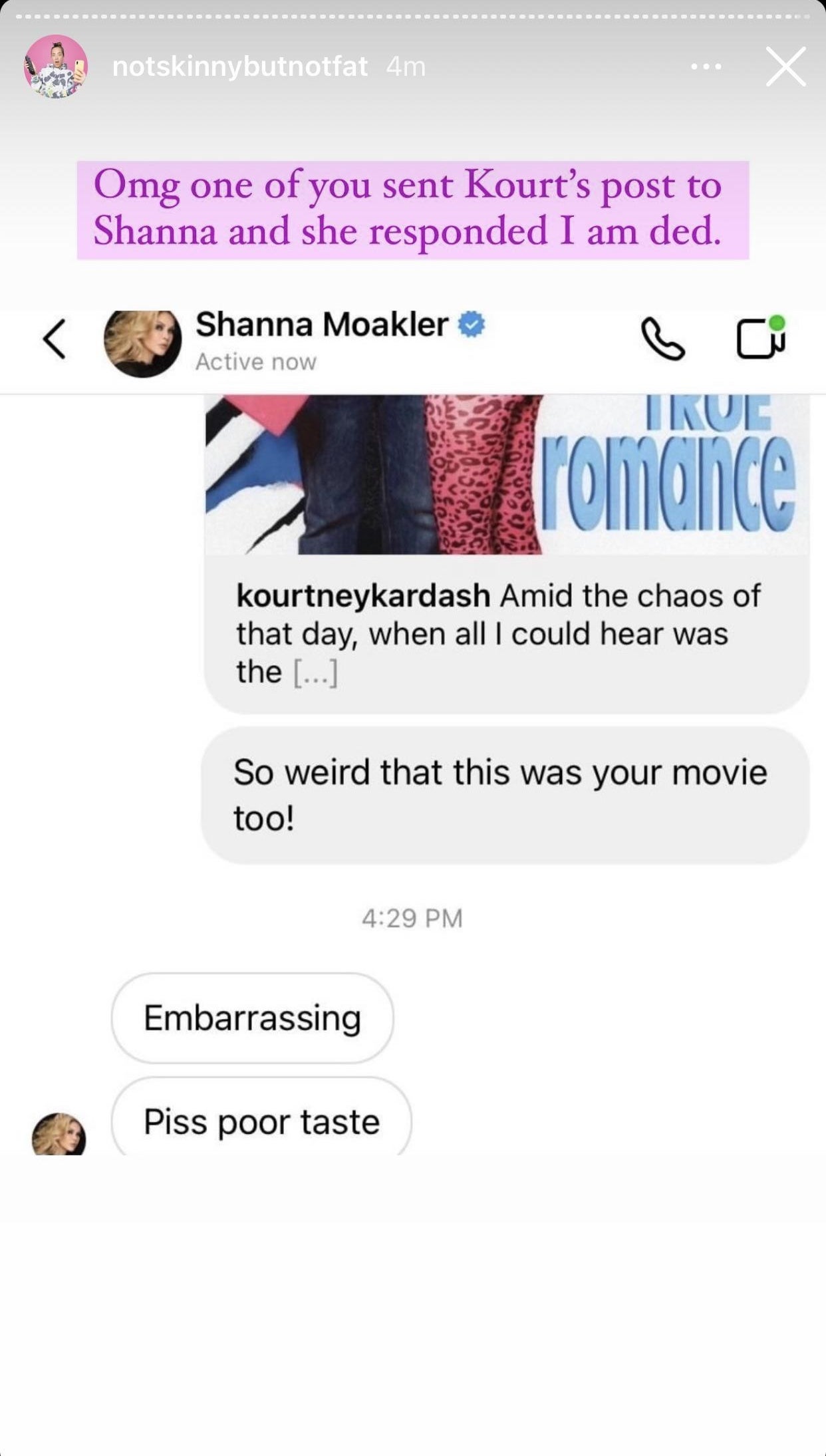 The exposed DMs also revealed that Shanna went on to drag Kourtney and Travis, accusing them of having "piss poor taste."
And with one final dig, Shanna shared a photograph of her parents cuddled up together that was captioned with a direct reference to the movie while "You're So Cool" played in the background.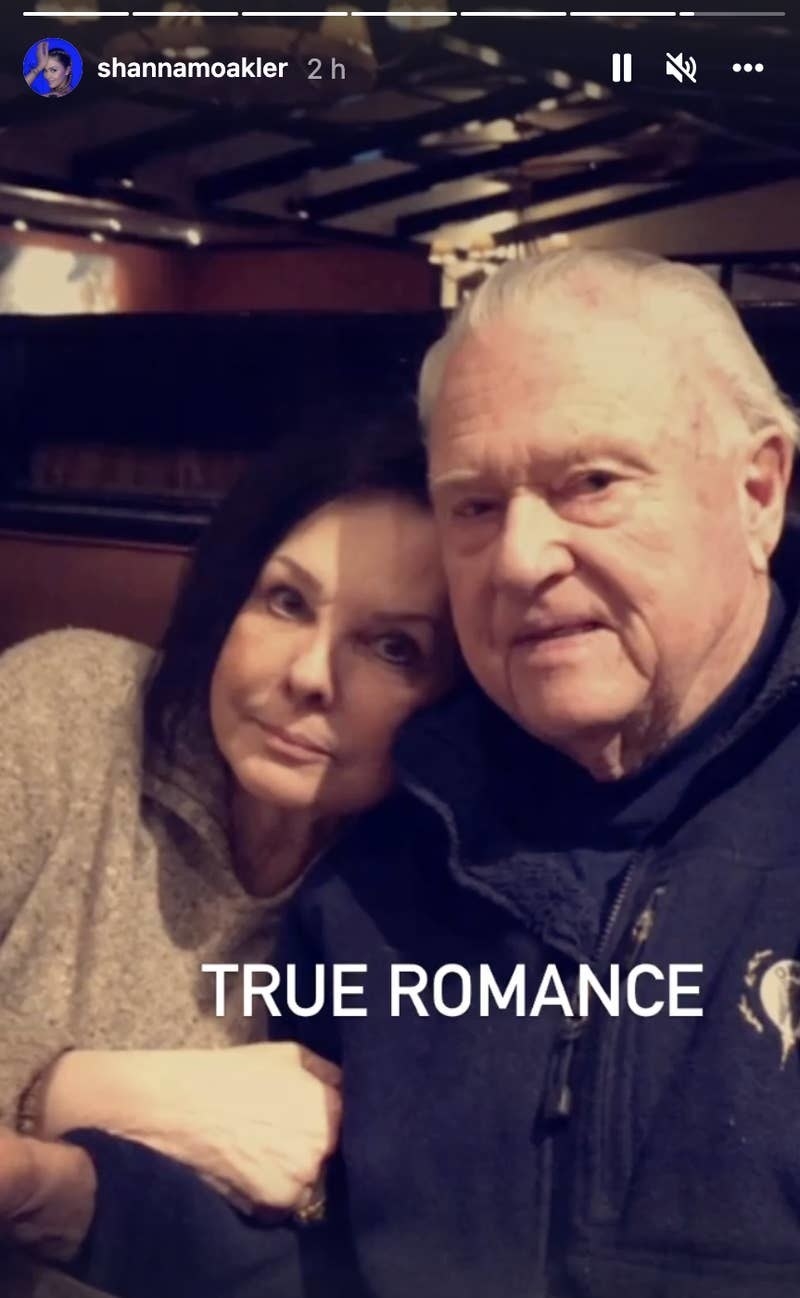 So I think we can pretty safely say that Shanna didn't seem to love Kourtney and Travis's True Romance looks. And it appears that she isn't alone.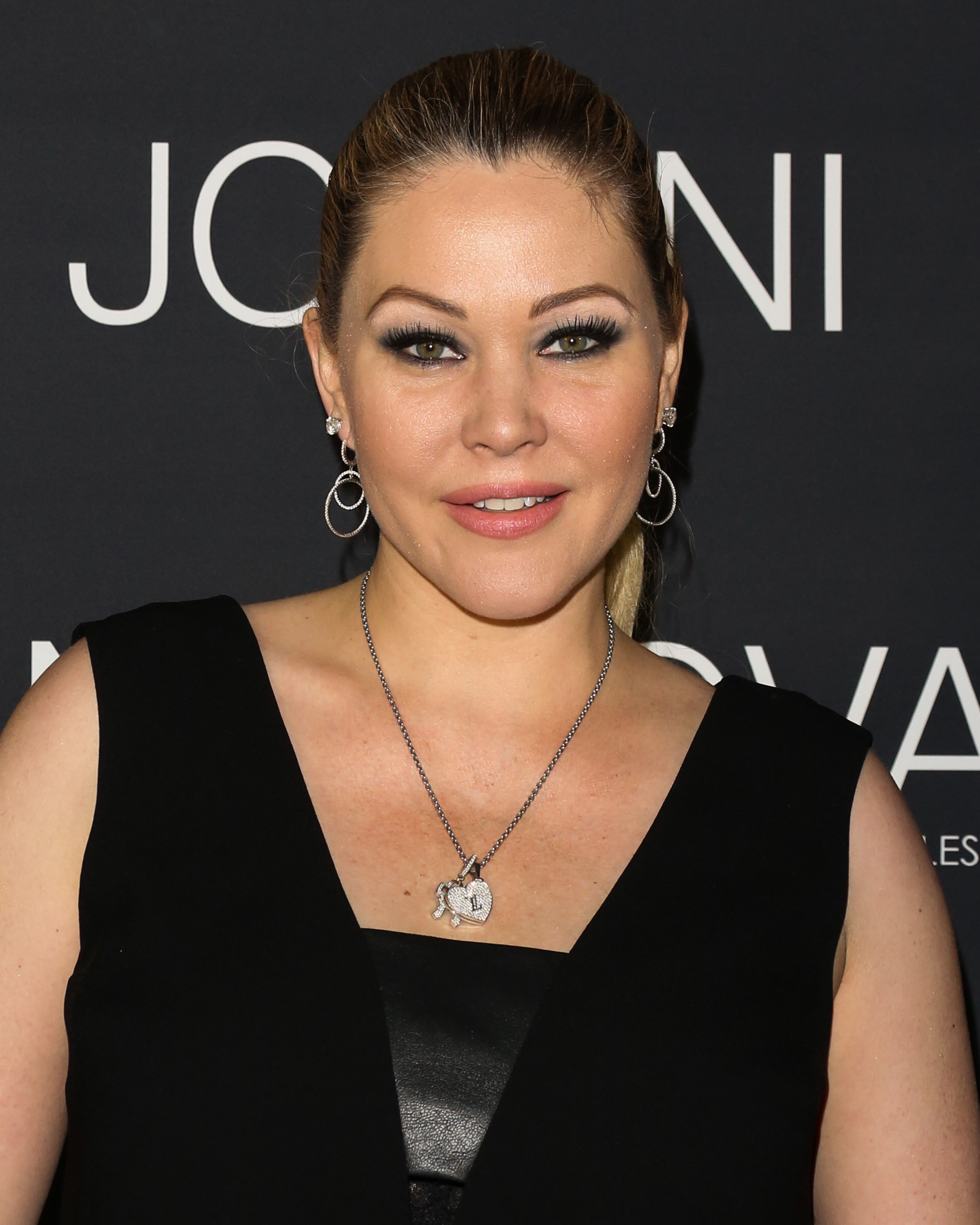 Shanna wasn't the only one who was quick to question Travis's decision to pay tribute to the film despite its significance to his first marriage, with fans gathering in the comments below the photographs to share their confusion.

"Cute but also weird," one person wrote. "When it was his ex wife & his 'special' movie too. I mean they even named their kid after it."

But if their PDA has taught us anything, it's that Travis and Kourtney definitely aren't likely to be bothered by the critics.