It turns out that even Spider-Man gets nervous, and can we blame him?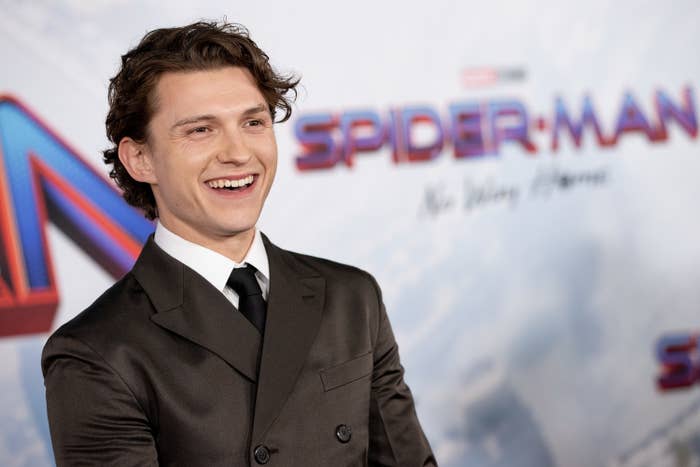 Now that No Way Home has been out in the world for a while, all three Spider-Man actors have finally come together to lift the lid on exactly what went down behind the scenes of their iconic crossover.
Sitting down for their first interview as a trio, Tom Holland, Tobey Maguire, and Andrew Garfield discussed the surreal experience of meeting on set for the first time.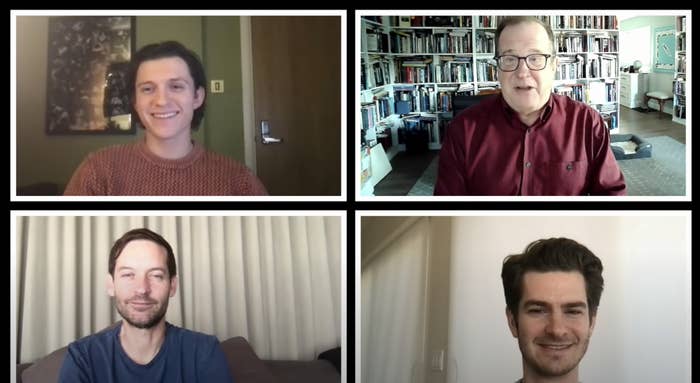 "It was daunting, it was very daunting," Tom said. "We were a long way into shooting before [Tobey and Andrew] showed up. You know, we were maybe three months into principal photography."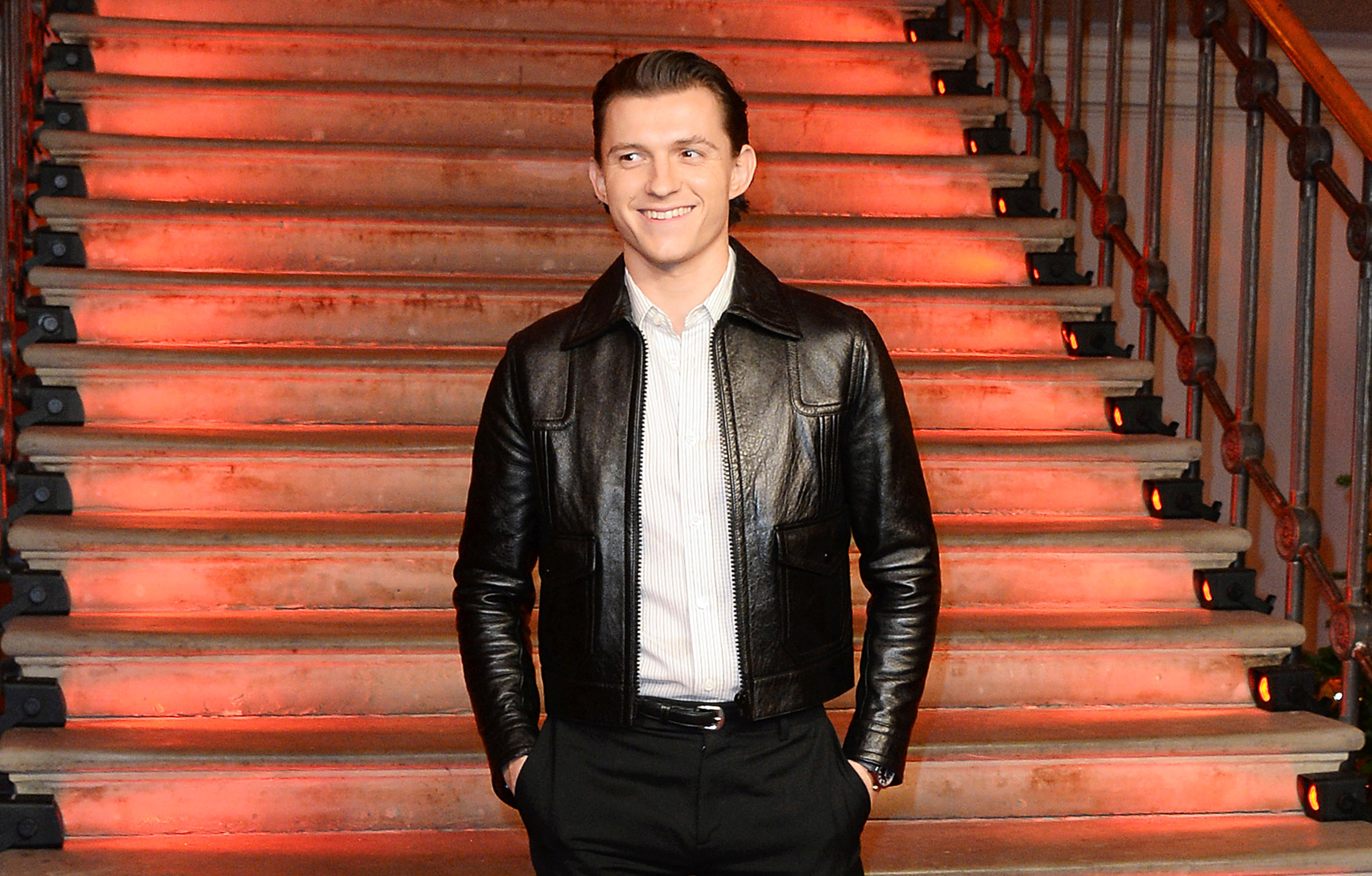 Like any superfan, Tom revealed that he had been counting down the days until he'd finally get to shoot with his Peter Parker predecessors, but went on to say that as the big day edged closer, the reality started to set in.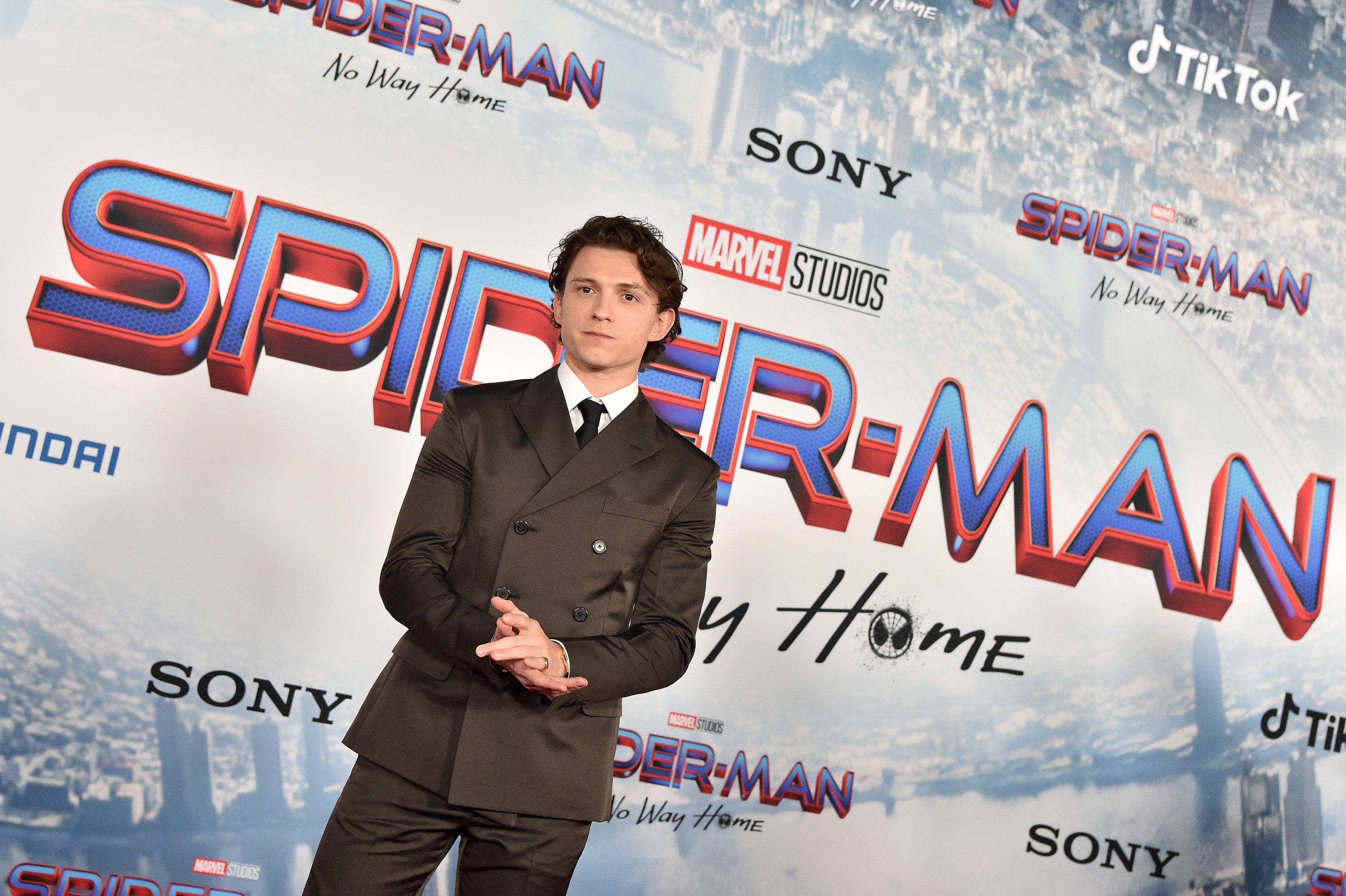 "The date of 'the other Spider-Mans are coming' was etched on my calendar and I was getting closer and closer and closer, and, you know, the closer I got the more and more nervous I was," he said.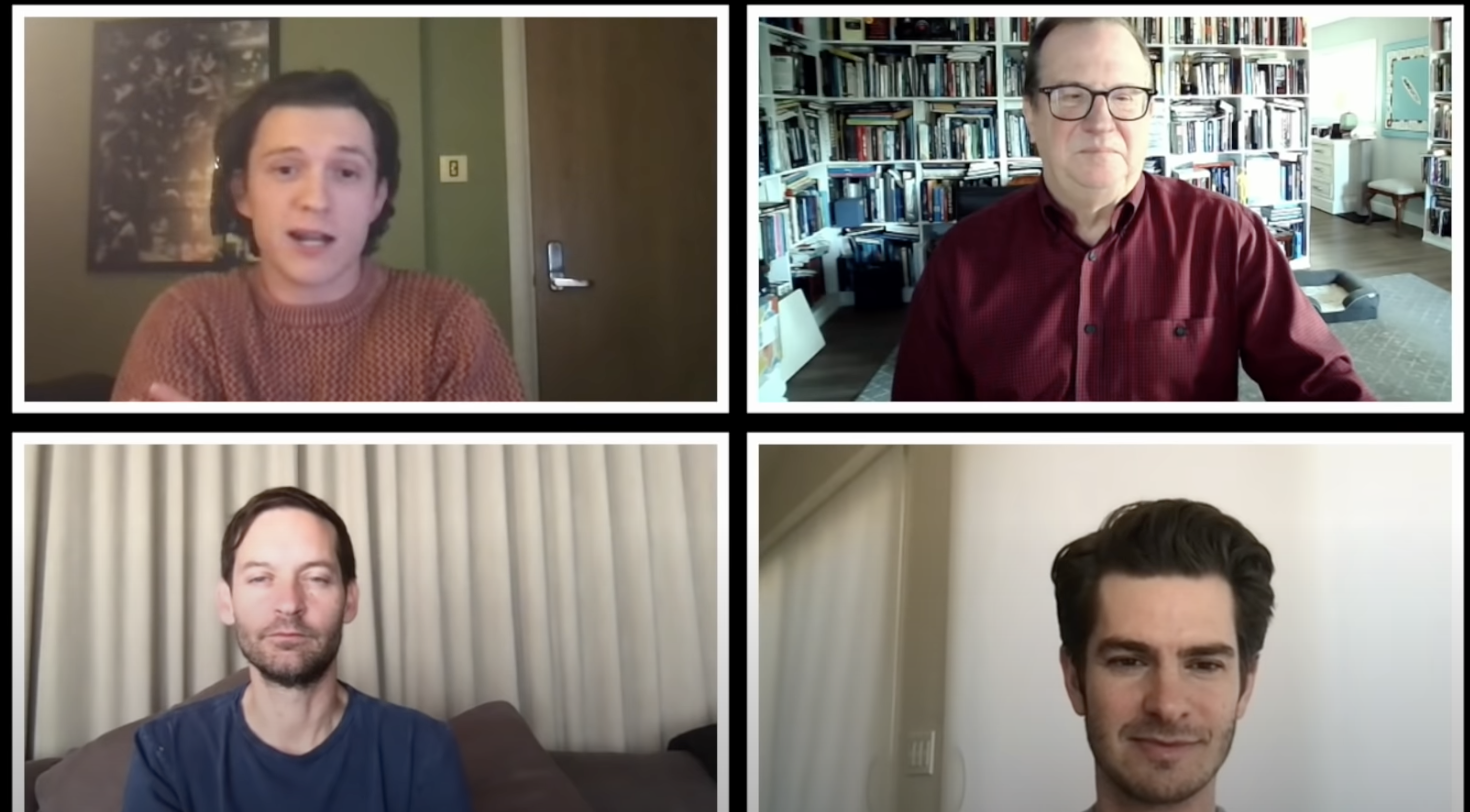 Of course, the prospect of making cinematic history is bound to be nerve-wracking, but luckily, Spider-Man can always call upon the help of Ned and MJ.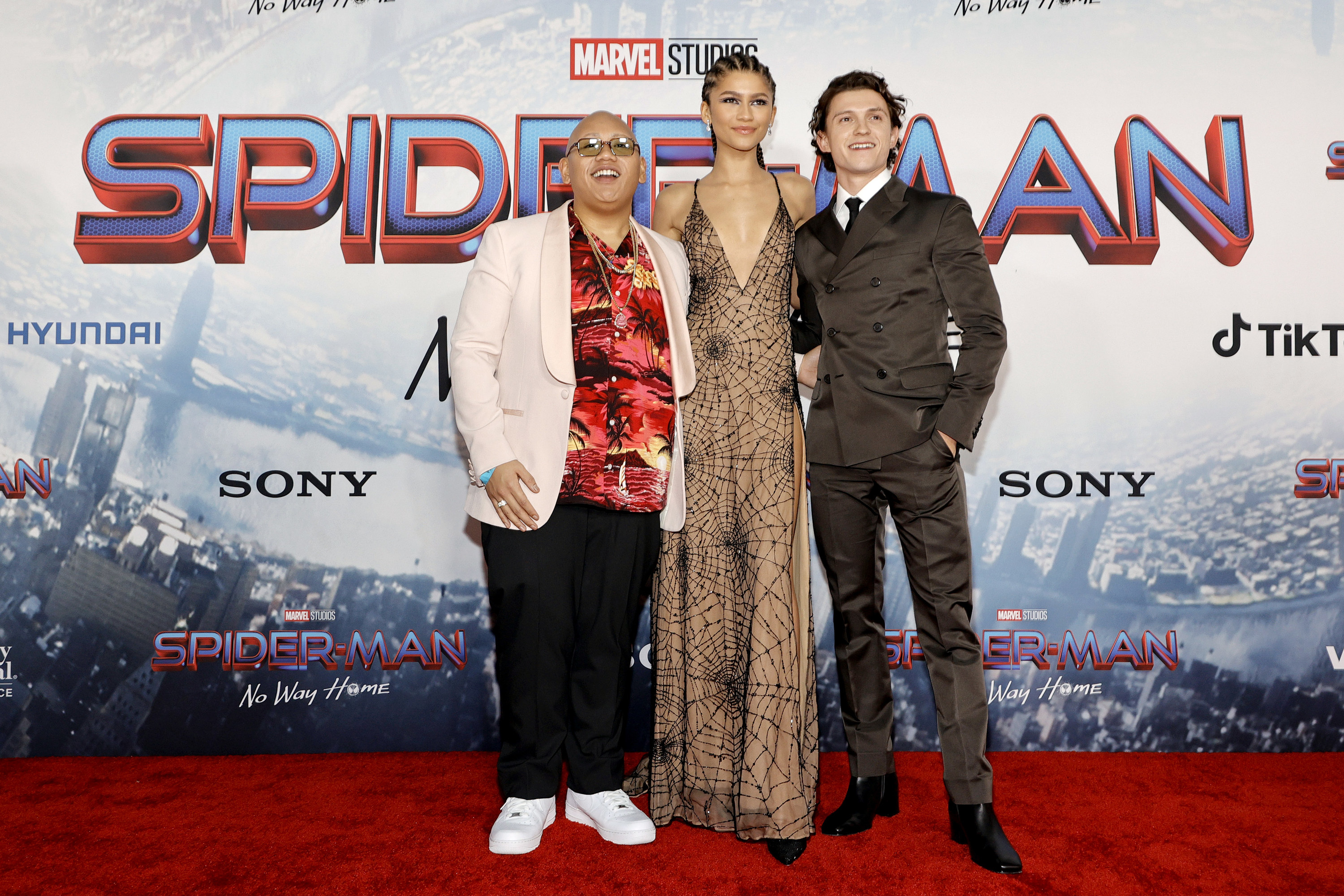 "At our first rehearsal [with Tobey and Andrew], I had asked Jacob and Zendaya to come with me to just kind of be there as like, my support system," he said, referring to his friend, Jacob Batalon, and girlfriend, Zendaya, who both star in the movie too.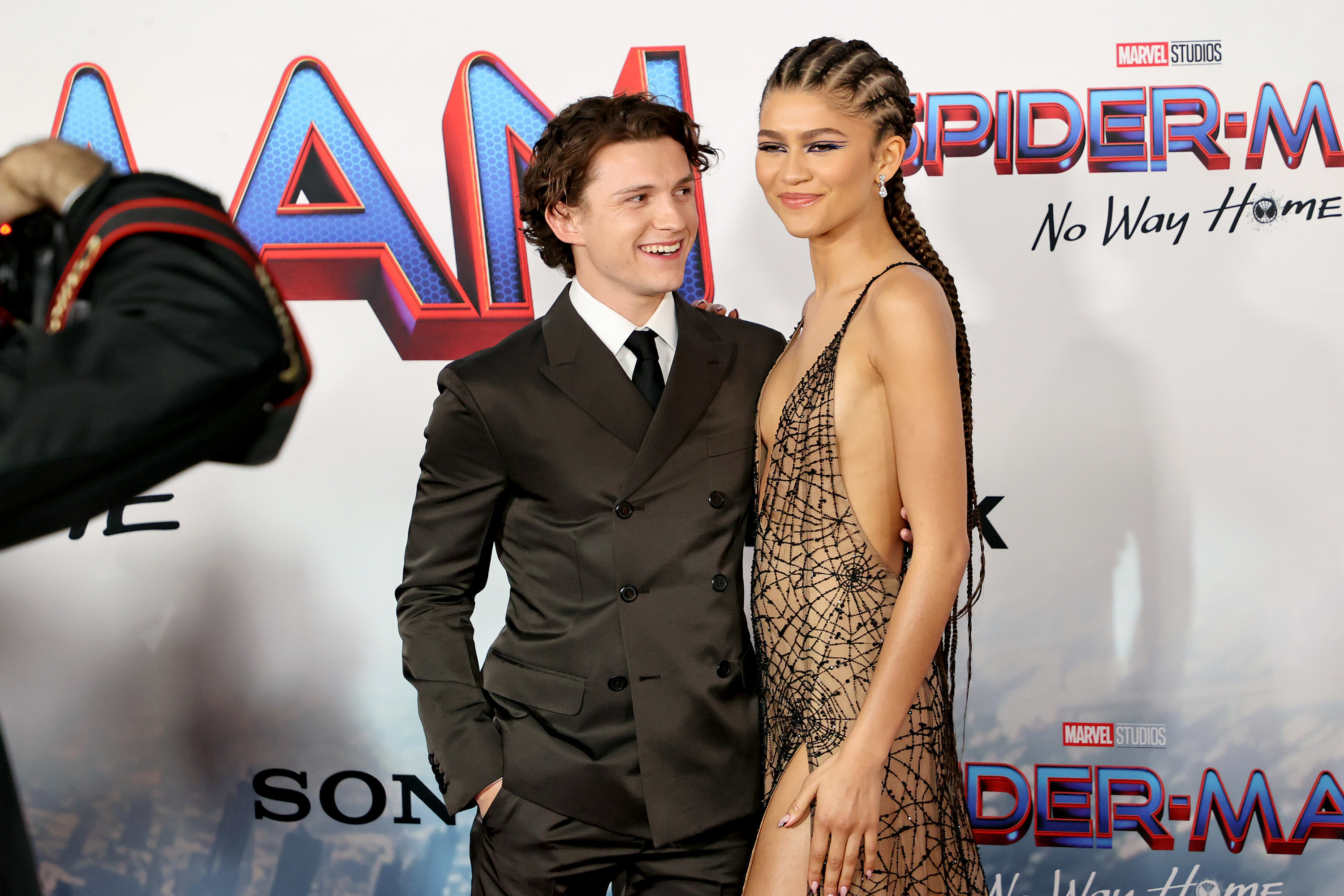 So, just when we couldn't be more obsessed with them, it sounds like Zendaya and Jacob were an integral part of helping Tom keep his cool, especially with two other Spider-Men to face.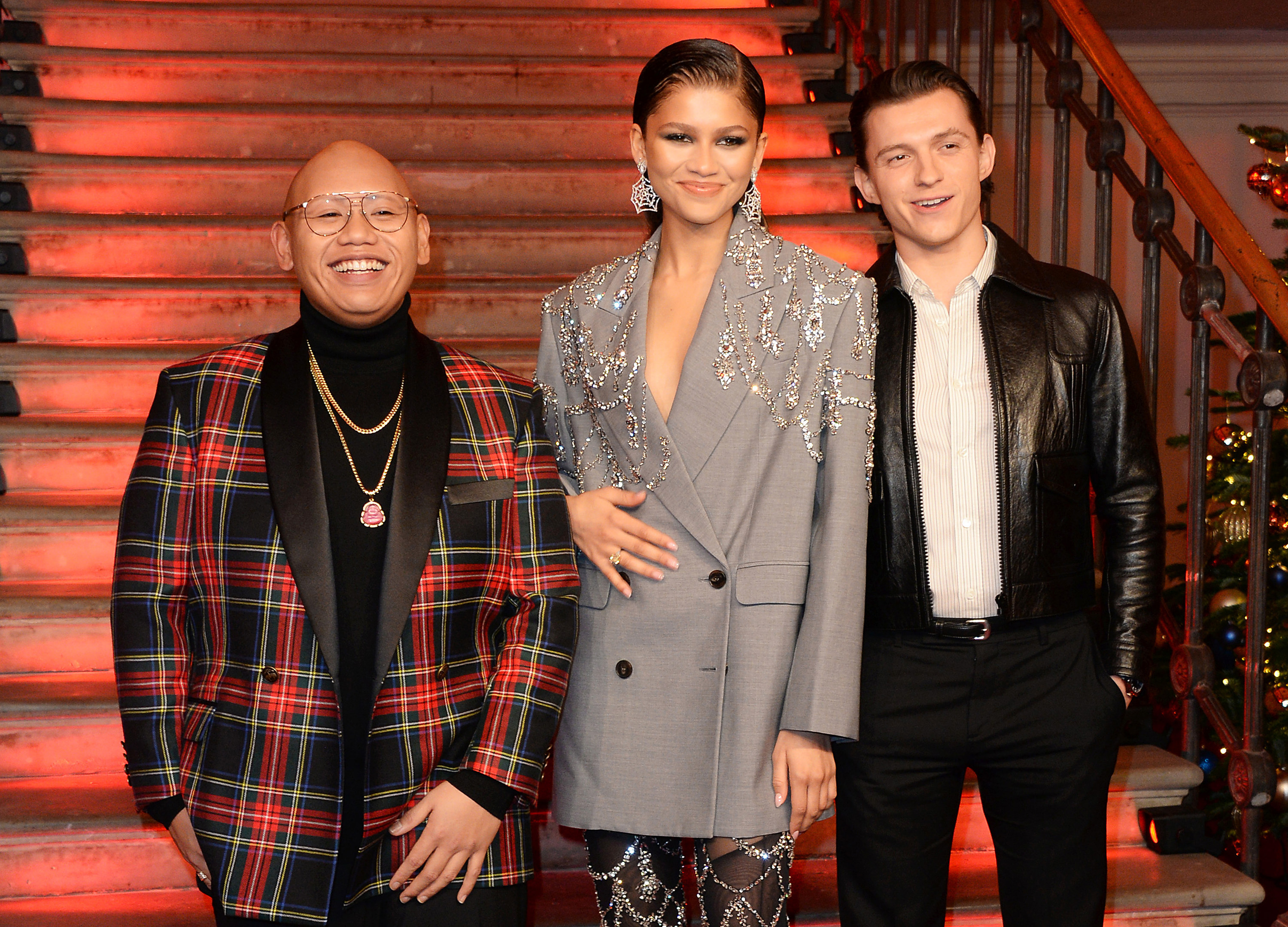 "Like, 'I'm gonna go meet these guys, I'm really nervous about it,'" he said, recalling the stress of the first encounter with Tobey and Andrew. "We have to read the scene, and I don't know how this is gonna go."
He went on: "We're all playing the same character, and we all have to bring our own kind of heart and soul into this, and you know, it means a lot to them, and it means a lot to me … so Jacob and Zendaya were there on that first day."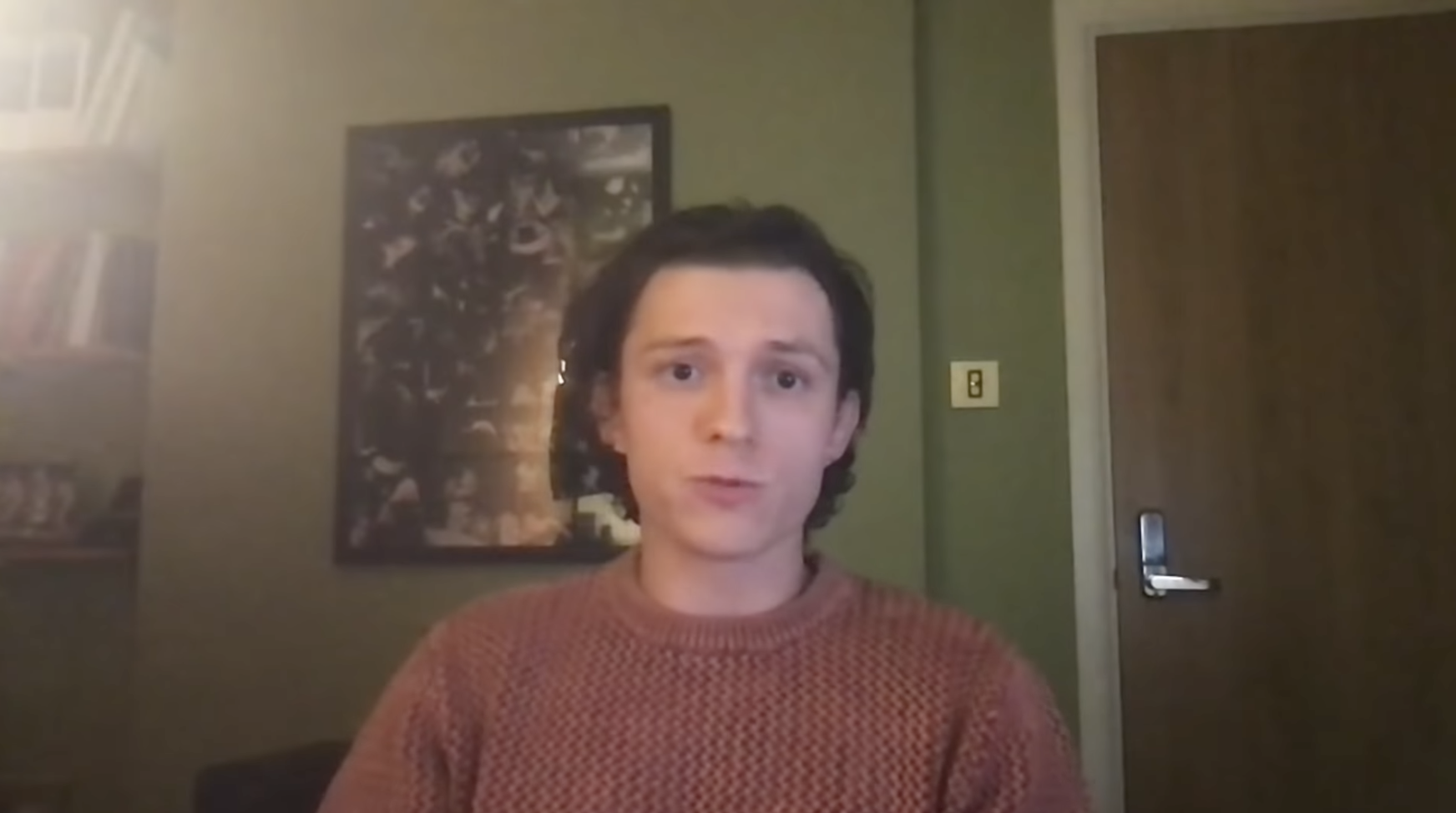 Despite his many concerns, I think we can safely say that things wound up going pretty well for Tom thanks to a little support from two of his closest companions.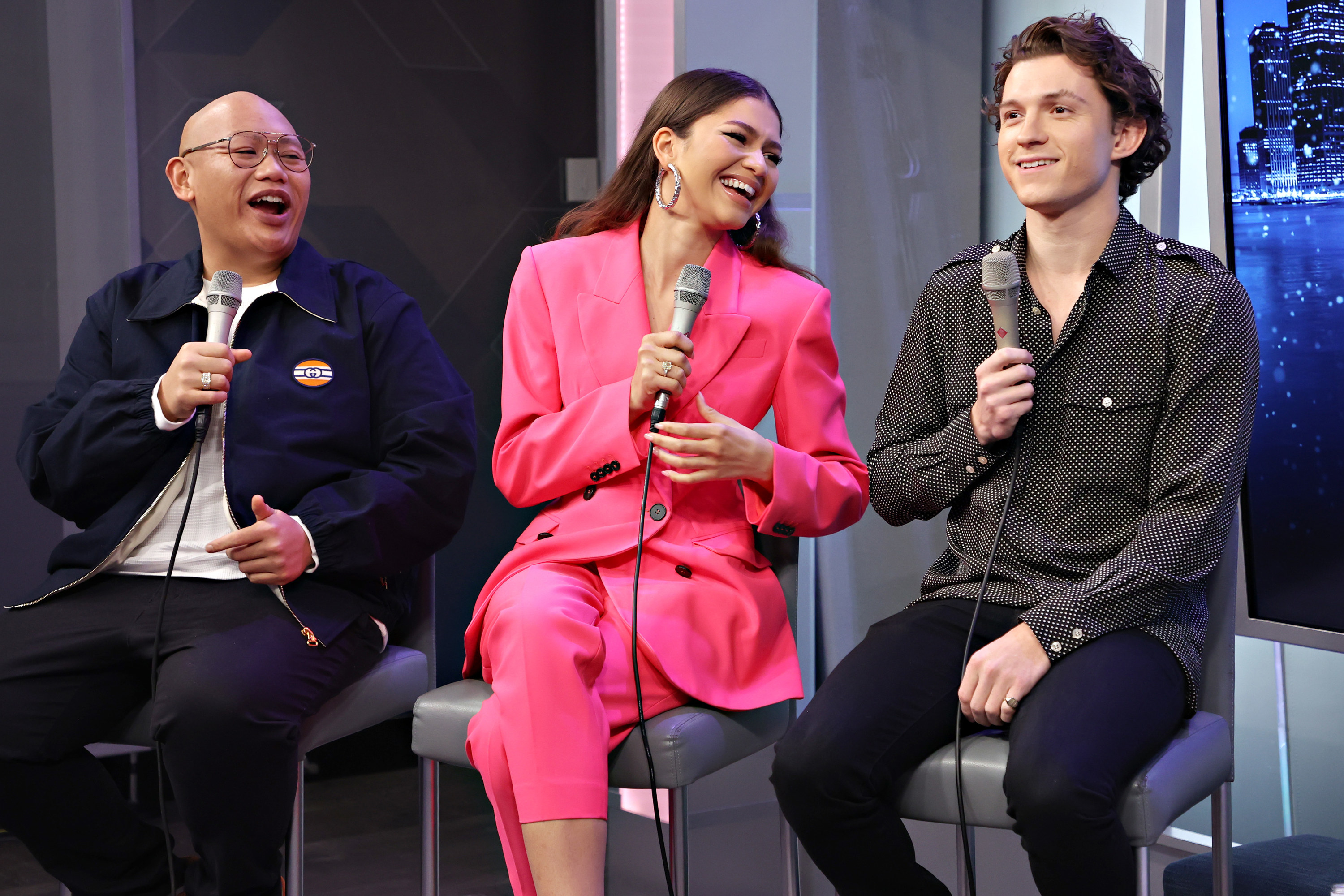 And given that they're perhaps the busiest couple in Hollywood, it wasn't long before Tom was able to return the favor and stepped in to support Zendaya.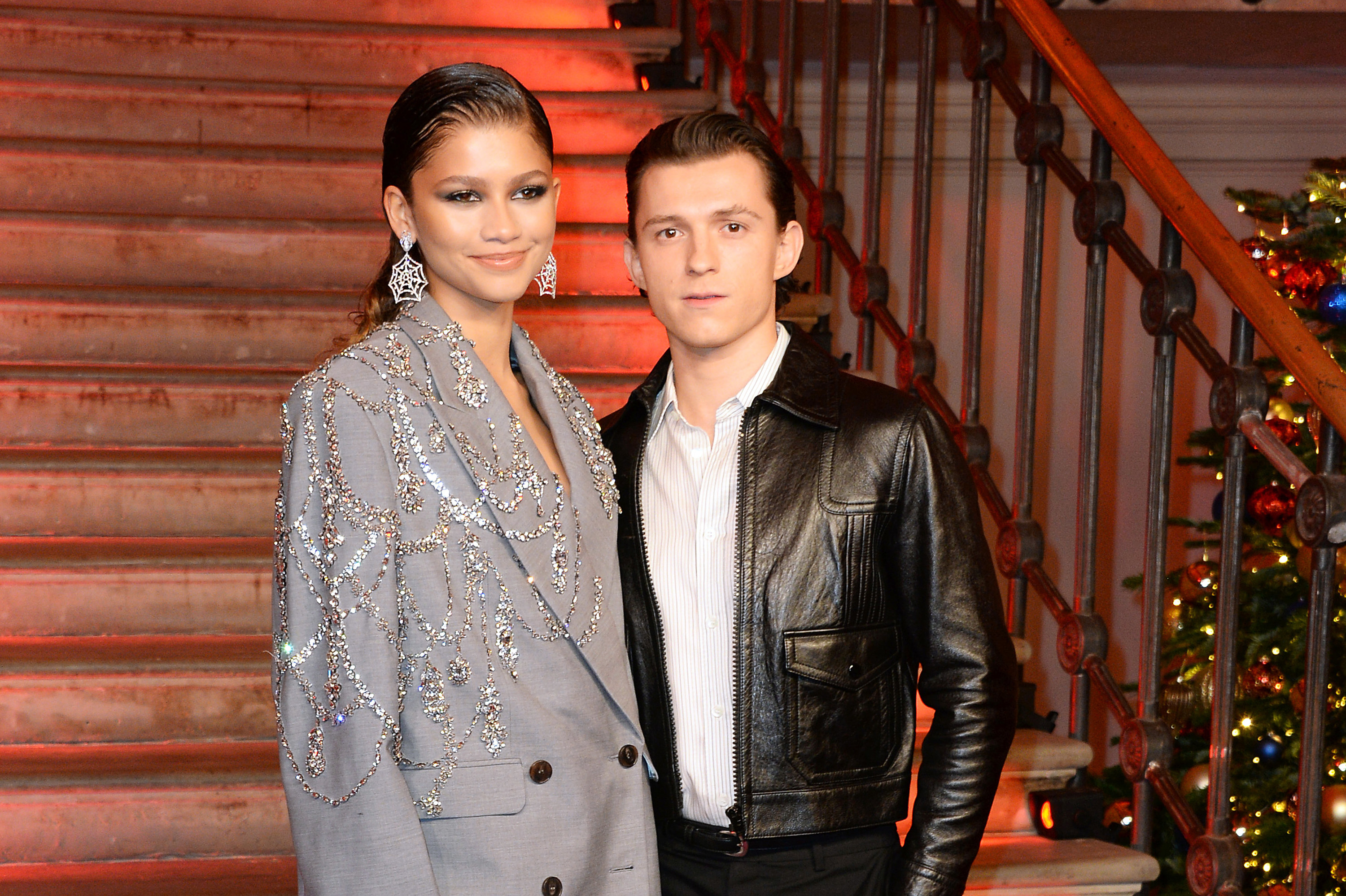 When she's not in the Marvel universe as MJ, Zendaya is known for her role as Rue Bennett on the hit HBO series Euphoria.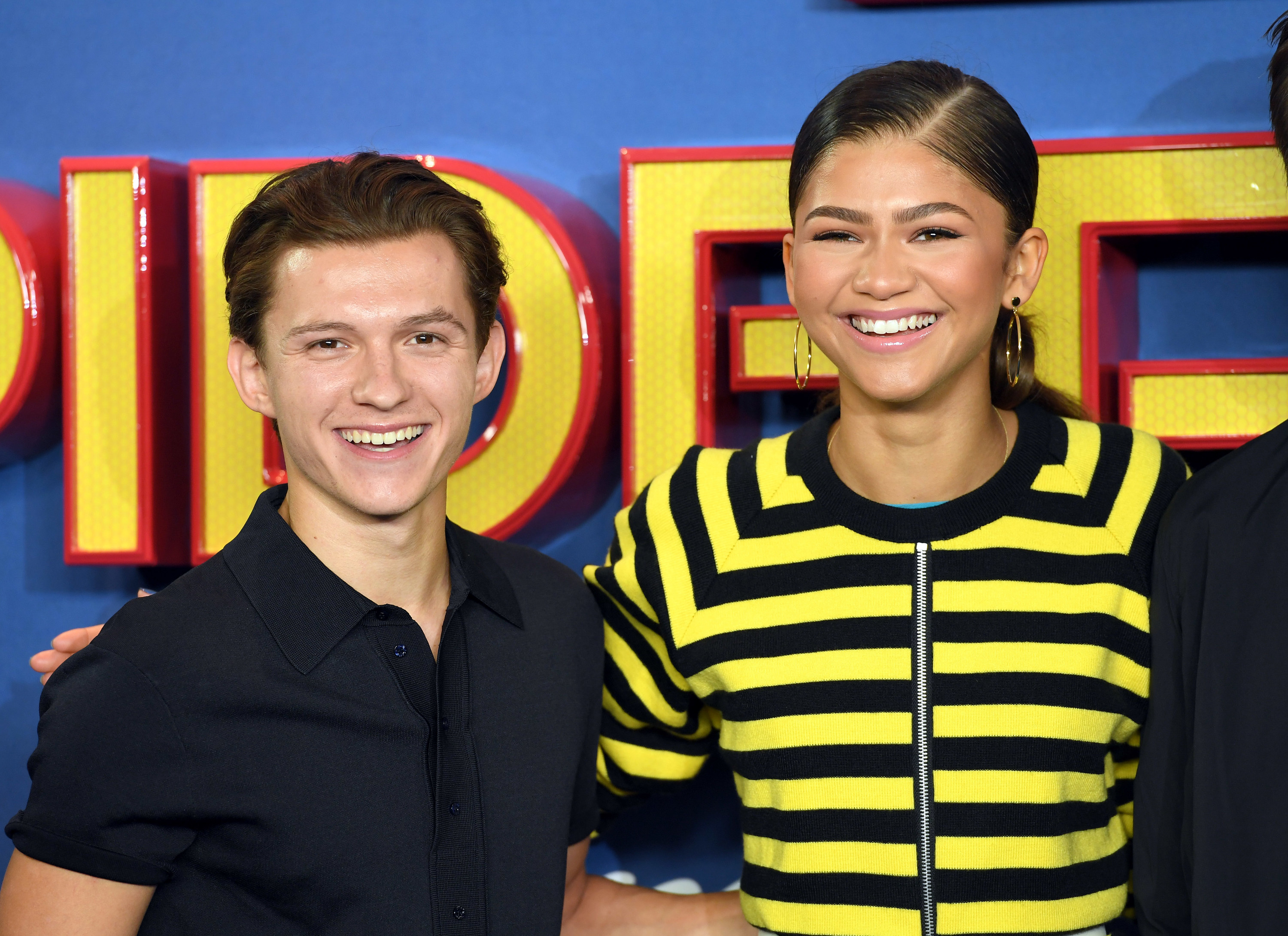 If you've seen Euphoria, you'll know that her character is wildly different from any other she's played before, and she tackles some pretty dark themes. With that in mind, it was no surprise to hear that Tom spent a lot of time on set cheering her on.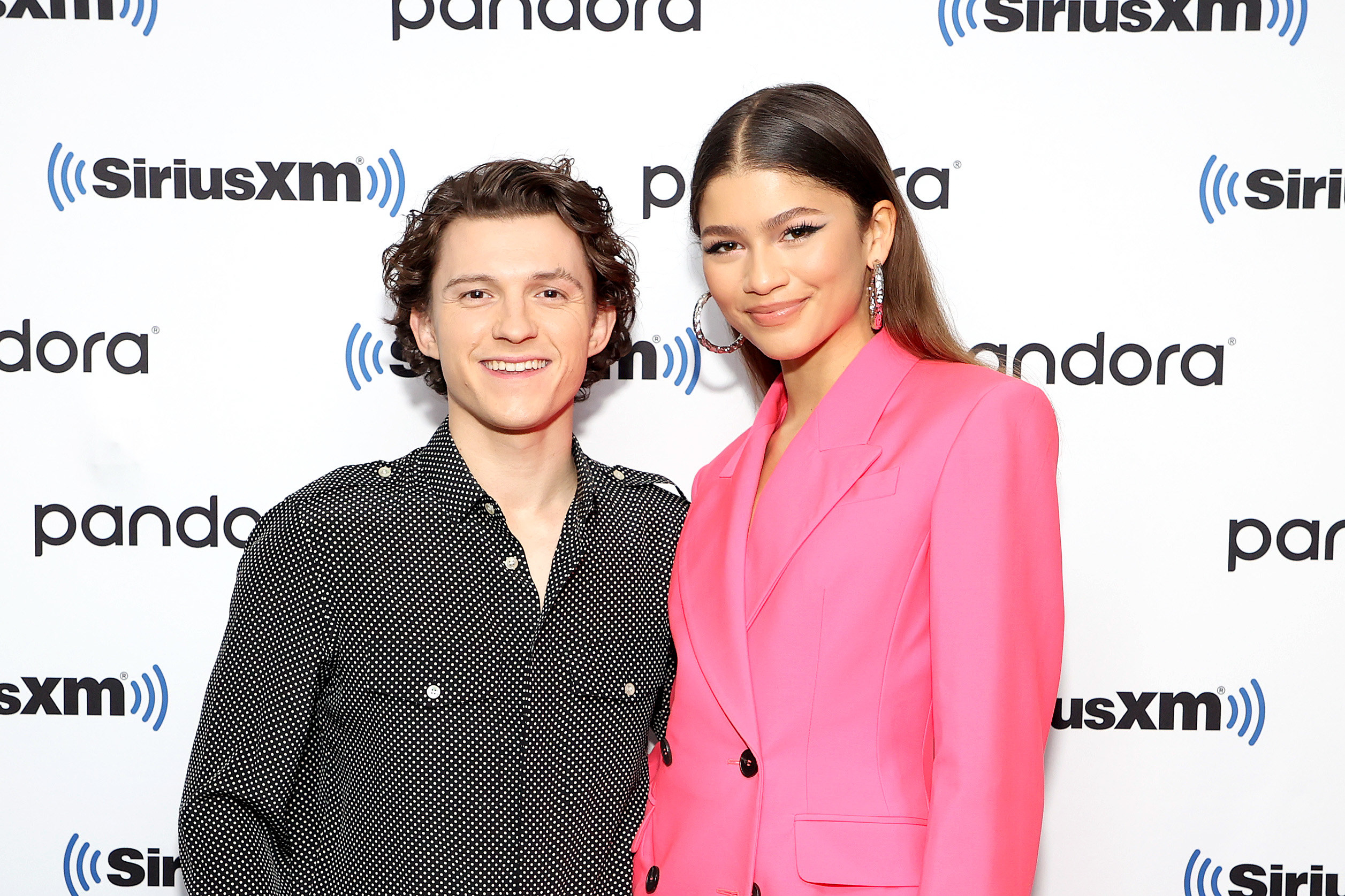 And so, in real life just as onscreen, we know that Spider-Man and MJ are the ultimate duo.