It seems like things could be looking up for Scott Disick and Kourtney Kardashian as they continue to navigate their relationship.
For the first time in months, Scott and Kourtney — who share three kids and dated for nearly a decade — were spotted hanging out together while celebrating Kris Jenner's birthday on Nov. 5.
Scott marked the occasion by sharing a sweet snap of him and Khloé Kardashian on his Instagram story as they enjoyed the festivities.
"I'm sorry, but not sorry @khloekardashian is so gorg," he captioned the black-and-white selfie.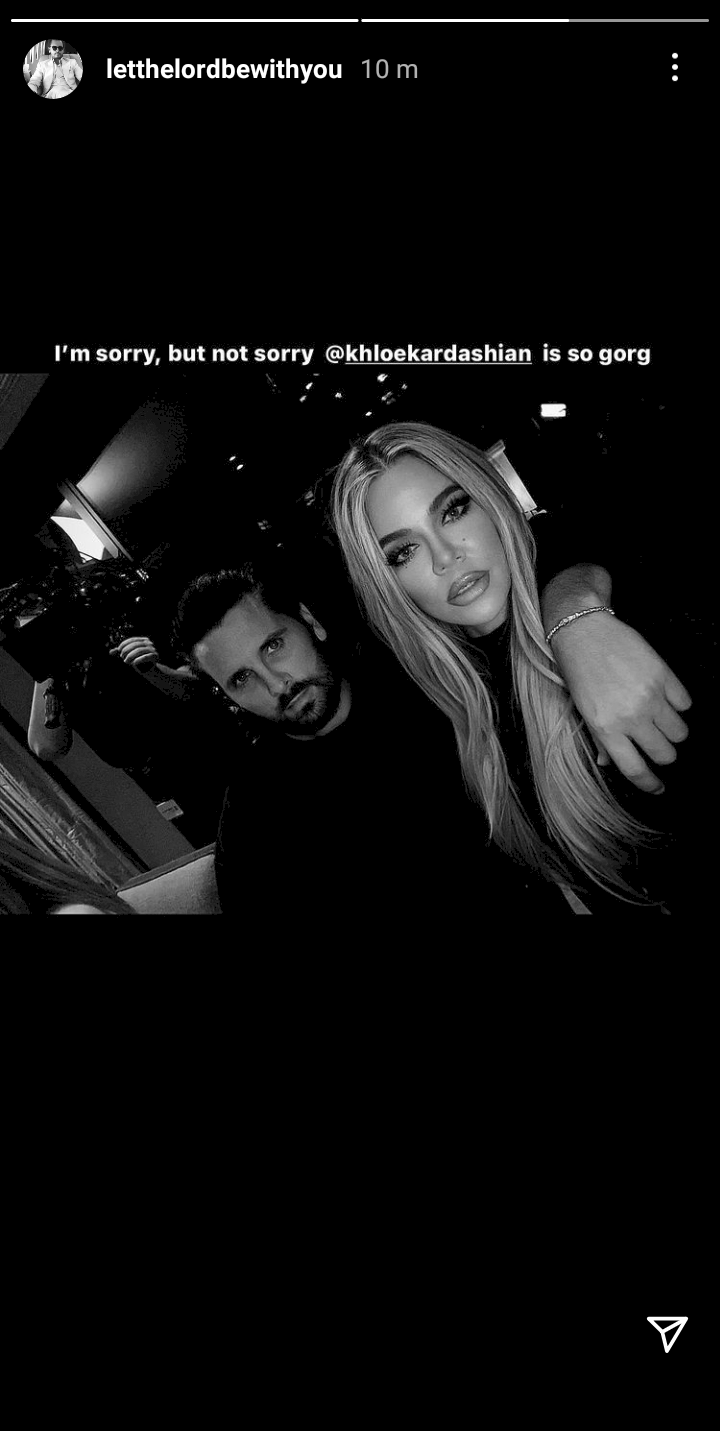 And thanks to other family members' posts from the night — and a little detective work — fans were able to conclude that Kourtney and her new fiancé, Travis Barker, were also present at the family gathering, where he proceeded to "feel her up" in front of Kris.
Travis, Kourtney, and Scott coming together to celebrate as a family marks a huge turning point in what has been a pretty turbulent few months, to say the least.
Fans were also quick to spot the looming cameraman in the background of Scott and Khloé's selfie — which indicates that we'll get to see Travis, Kourtney, and Scott's first encounter as a trio unfold on camera in the family's new Hulu show.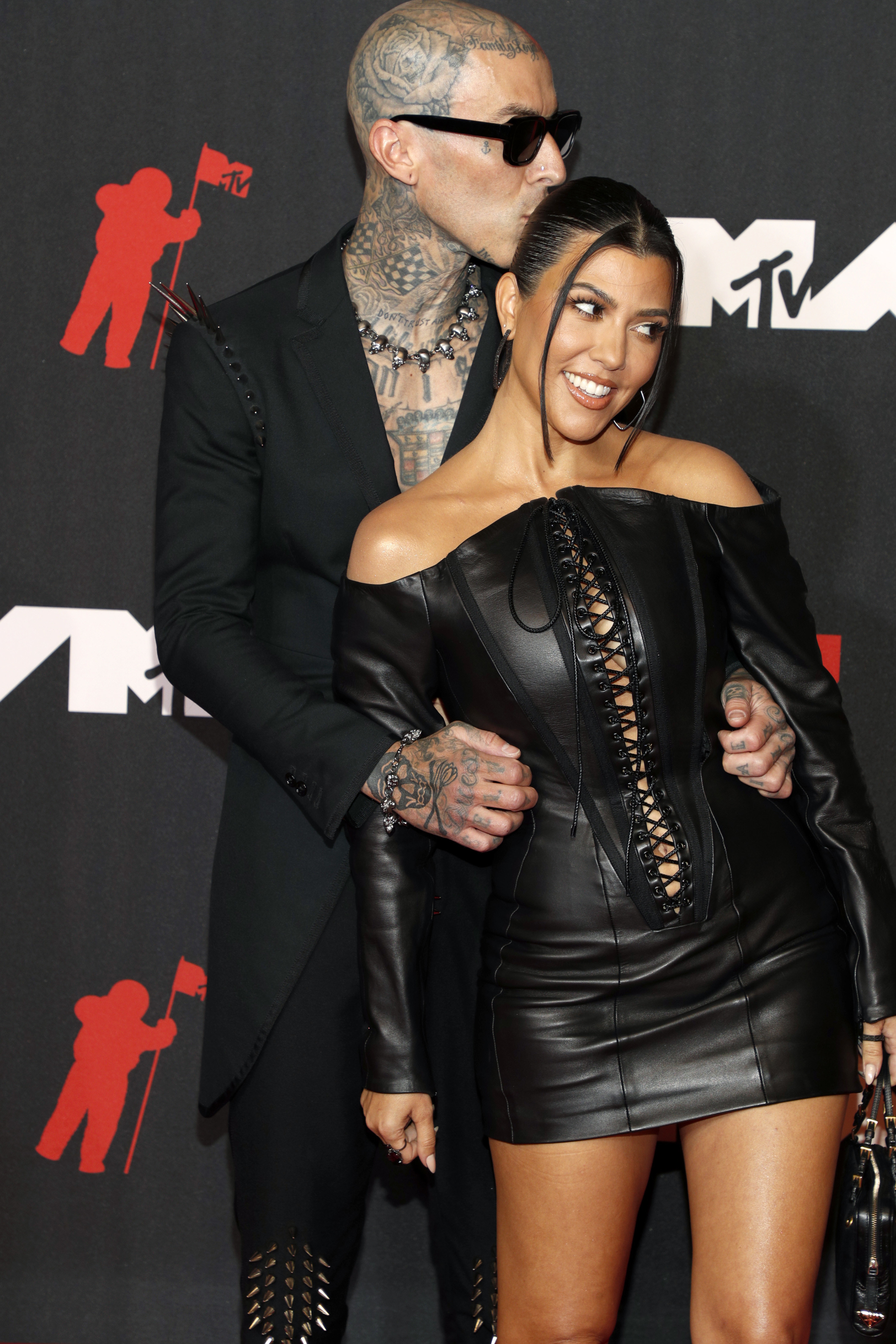 This marks the second time that Scott has been spotted filming for the new show, after concerns that he might be sitting out from the Hulu reboot.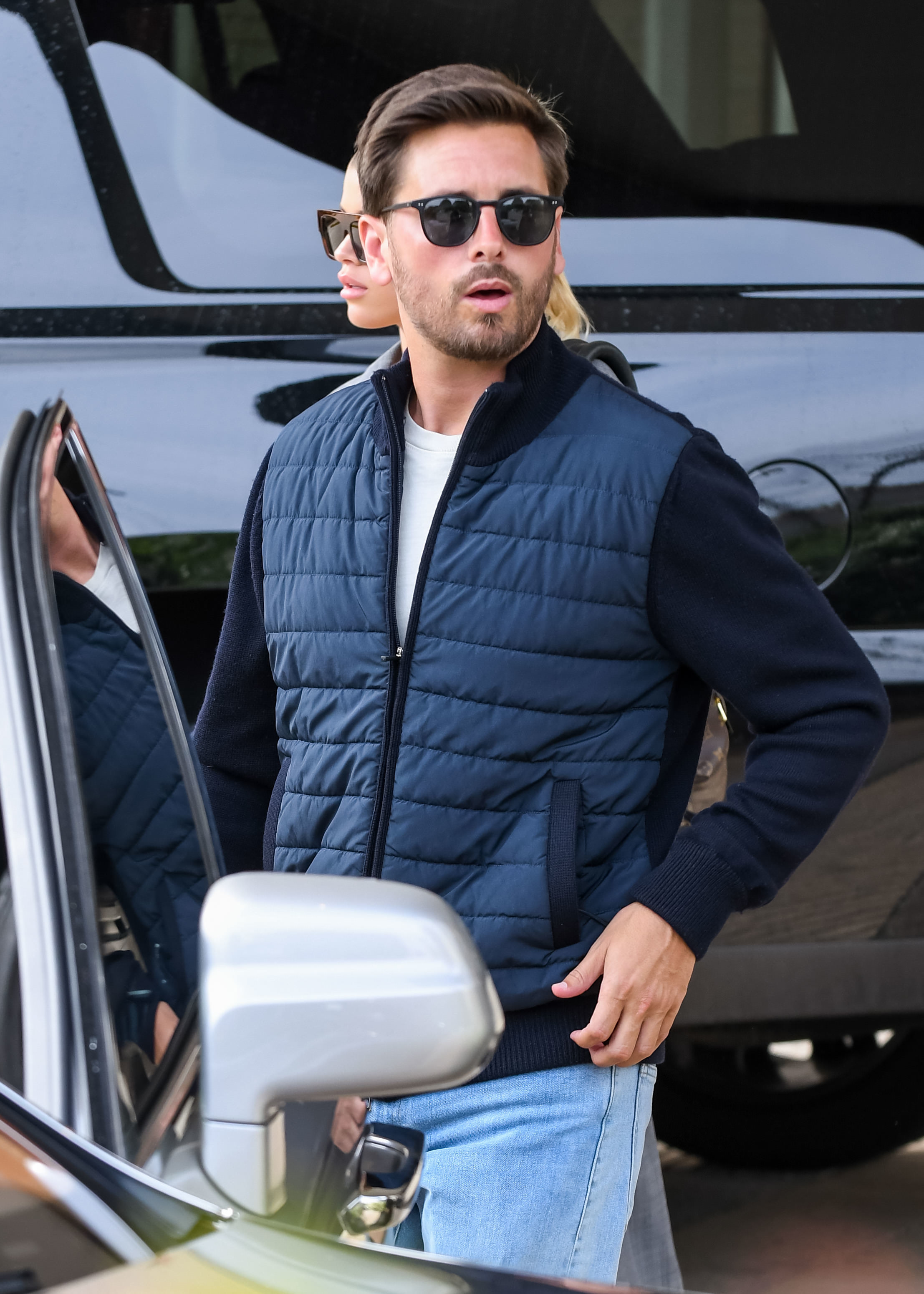 Last week, Scott stepped out for lunch with Kris Jenner in LA with a camera crew in tow, confirming that he will be returning for the new project in spite of the rumored tensions between him and Kourtney after recent events.
So, in case you missed it, the past few months have been pretty chaotic for Scott and Kourtney.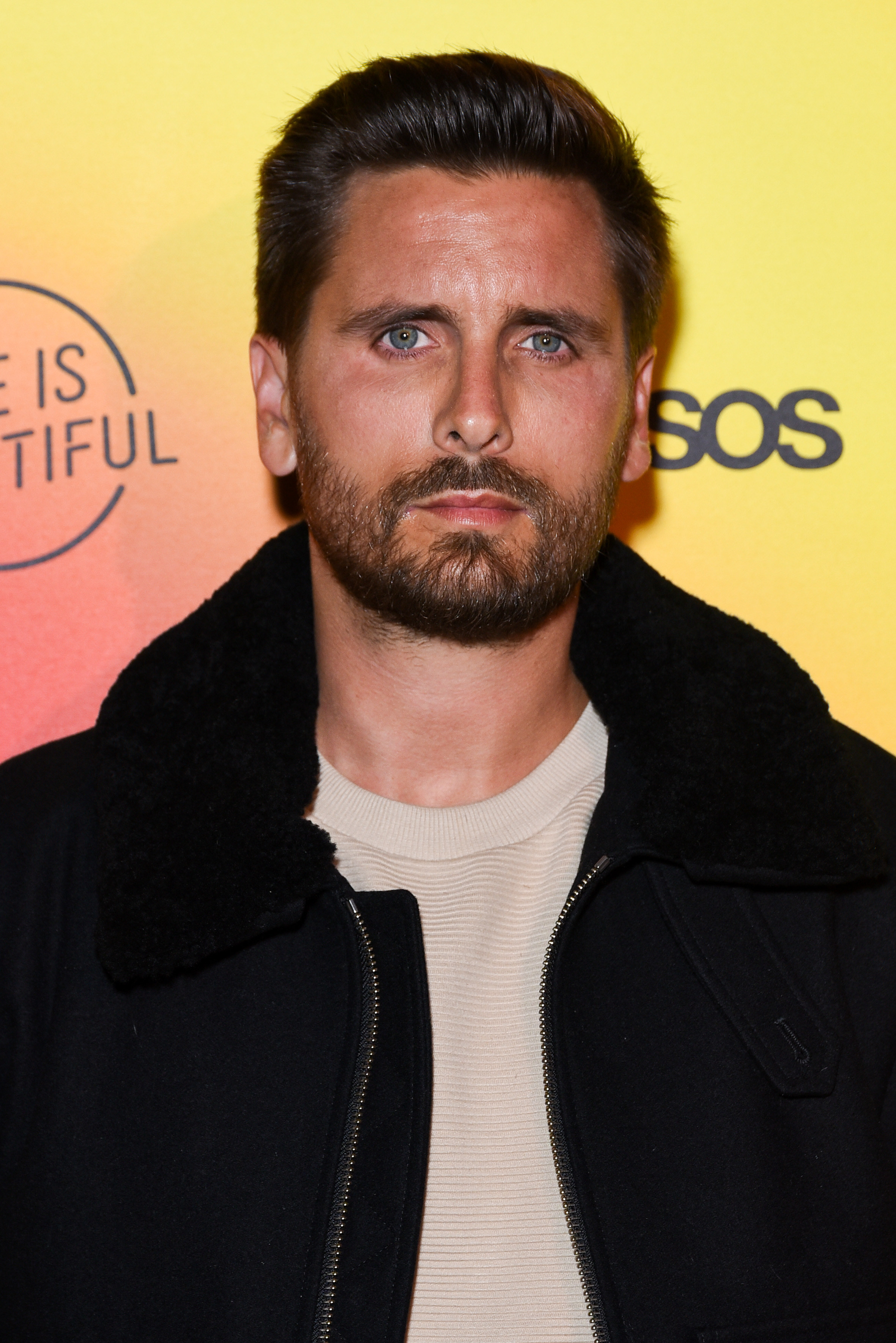 Things began in February when Kourtney and Travis — who have been friends for well over a decade — went public with their relationship.
Since then, the new couple have kept us on our toes with all kinds of PDA and extravagant gestures of their love for one another.
And to make matters kind of awkward, one of the major plotlines in the final season of Keeping Up With the Kardashians, which aired this year, had been centered on Scott's persistent attempts to get back together with Kourtney. At one point he even told her that he was ready to marry her.
What's more, as Kourtney and Travis's relationship intensified over the course of the year, Scott's public interactions with the Kardashians became more and more infrequent, with fans noticing that he was suddenly absent from family gatherings — including their Easter and Thanksgiving celebrations, where Travis was present.
So, in light of the fact that Scott had been pretty vocal about wanting to rekindle things with Kourtney, fans had been constantly wondering how he was dealing with seeing his ex moving on so publicly.
Finally, in June, after months of speculation, Scott broke his silence on Kourtney's relationship with Travis, giving the couple his "blessing" during the KUWTK reunion.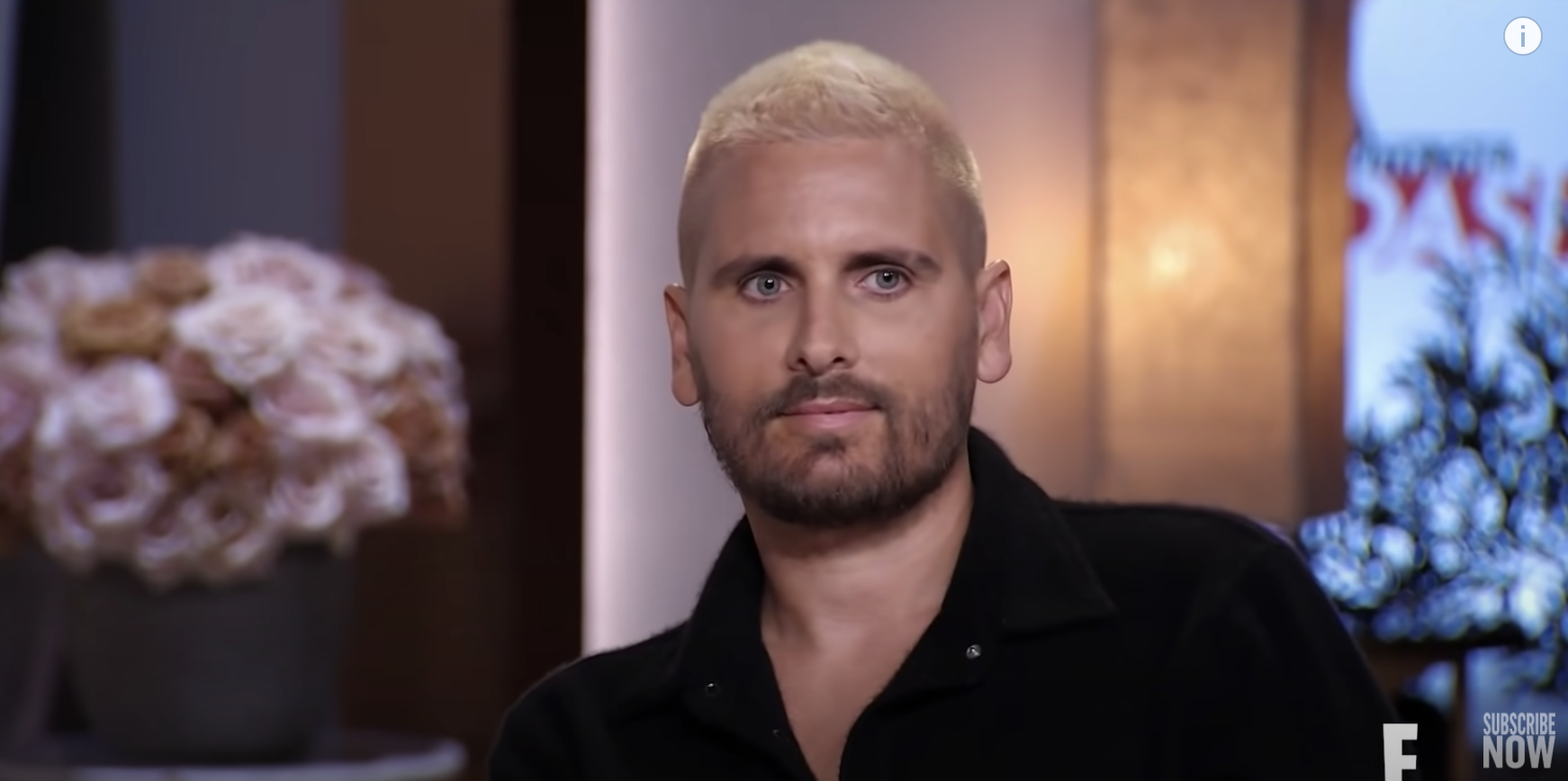 But despite maintaining that he was in support of Kourt's new relationship, things came crumbling down in August when some leaked DMs revealed what was ~really~ going on behind closed doors.
So, as you may recall, Scott got caught up in a scandal involving some leaked messages between him and one of Kourtney's other exes, Younes Bendjima, whom she dated for two years shortly after her split from Scott in 2015.
The whole thing was super awkward, and Scott basically got exposed for shaming Kourtney and Travis's PDA in a private DM conversation that Younes shared to his Instagram story.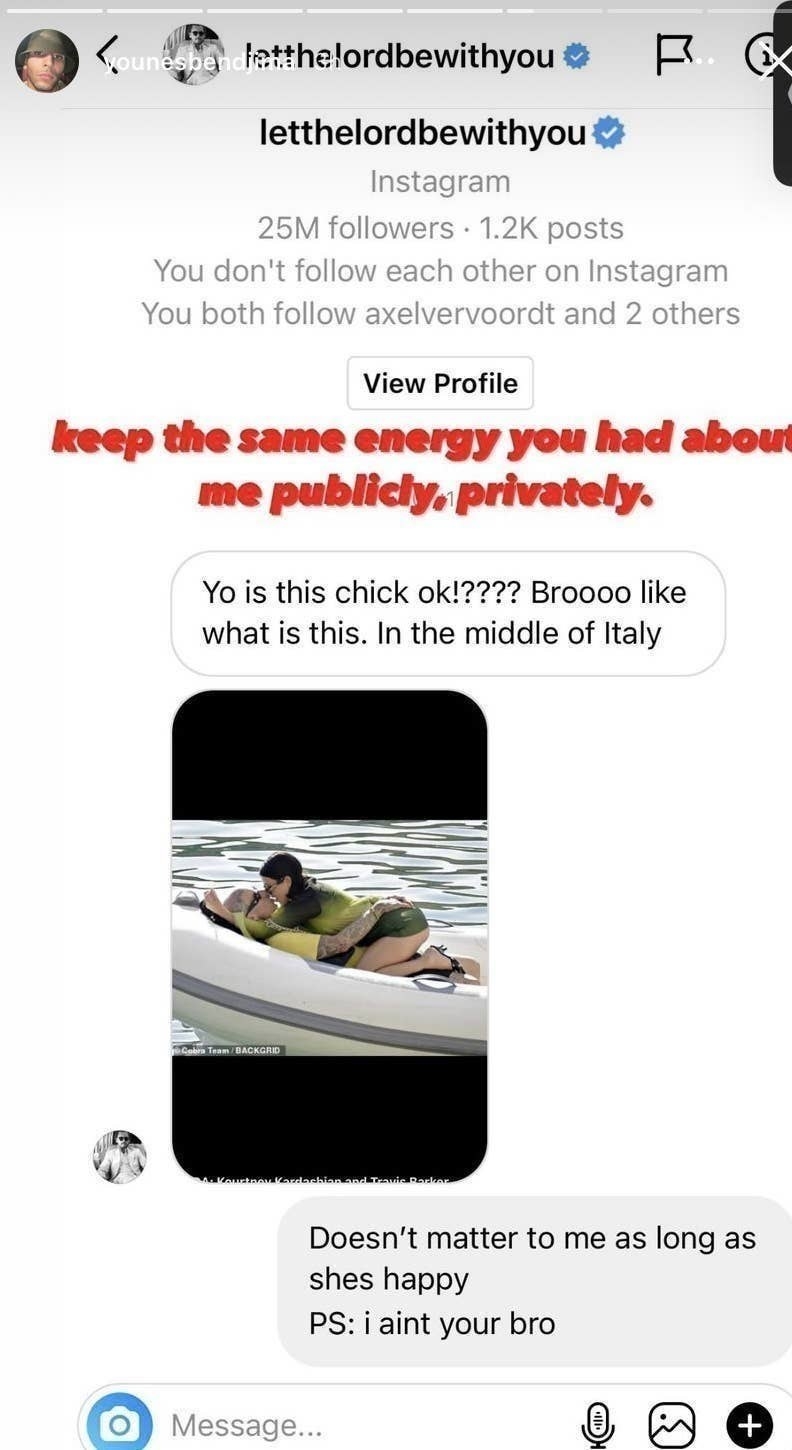 Shortly after the DM drama, which pretty much confirmed that Kourtney was still on Scott's mind, a source close to the family told Us Weekly that Scott and Kourtney's relationship was "more strained than ever."
And so, it came as no surprise that two months later, after the news of Kourtney's surprise engagement to Travis on Oct. 18, rumors began to surface that Scott was not coping well with the announcement.
"Scott is going crazy," a source close to the family told Page Six last month. "He's going to go off the deep end. It's really bad. It's about to get dark."
Reports followed that Scott was taking steps to "distance" himself from the Kardashian family, with insiders alleging that seeing Kourtney and Travis's relationship go from strength to strength was a "hard pill to swallow" for Scott.
And so, after weeks of radio silence on the current state of their relationship, it goes without saying that Scott's return to celebrate Kris's birthday with the couple last week really is a huge statement.
But, while things might always be a little awkward between Kourtney, Travis, and Scott, a source told E! News that the trio are working on putting the drama behind them for the sake of their blended family.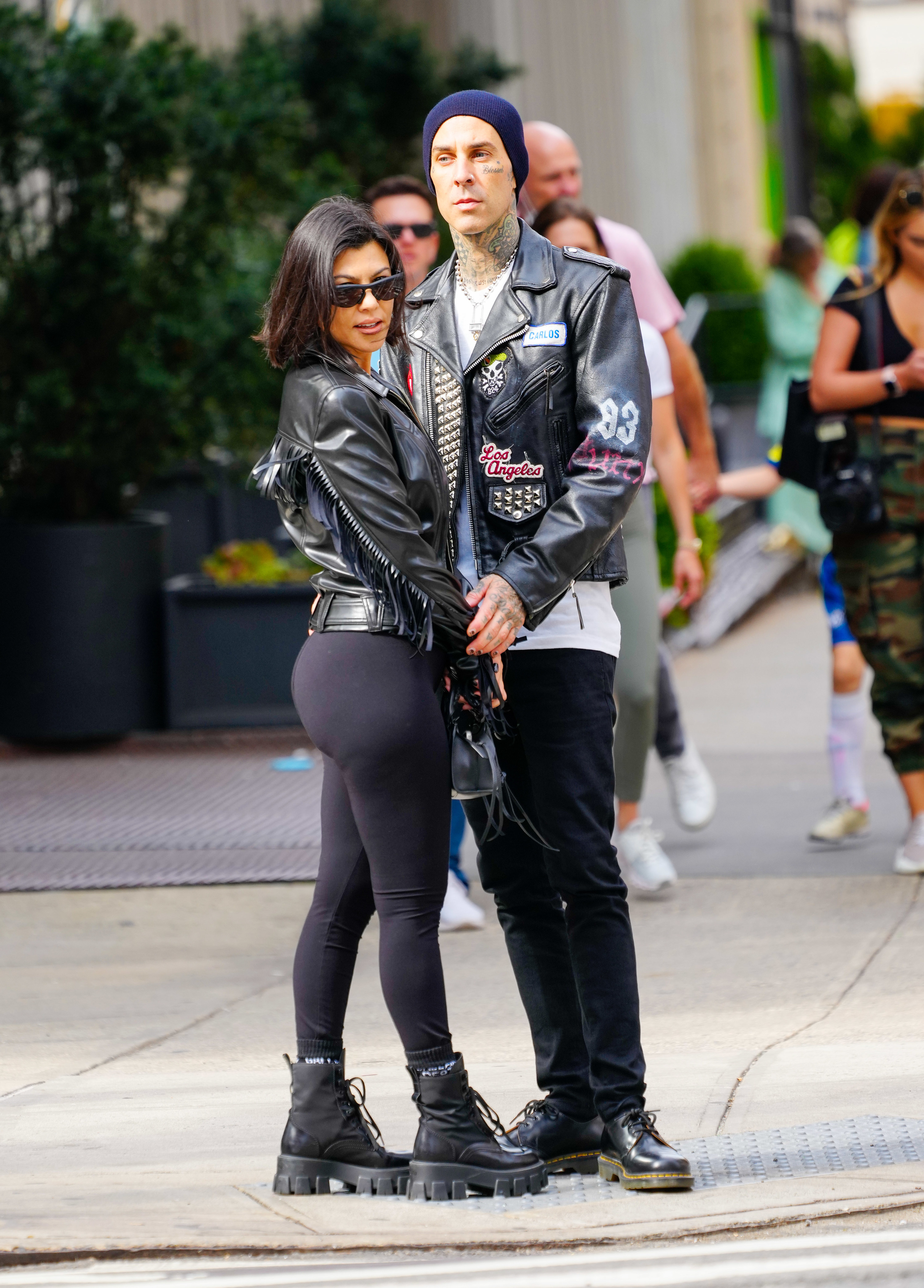 "Scott and Travis are cordial," the source began. "Travis always says hello to Scott and is very nice; he doesn't want any bad blood with Scott."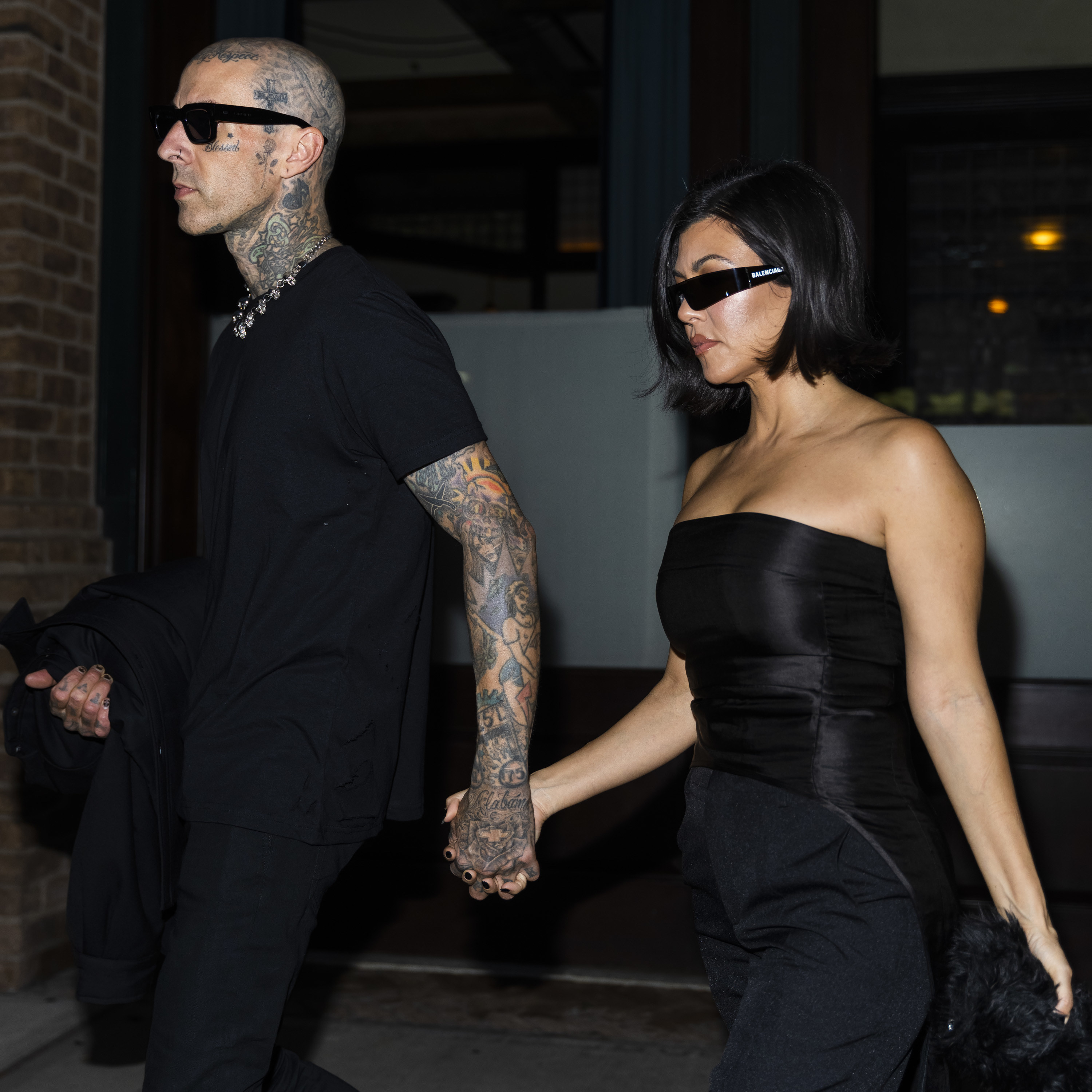 They added, "Scott knows he can't escape [Travis] and Kourtney and will have to deal with seeing them and being around them."
The source also went on to address Scott's appearance at Kris's birthday dinner last week, suggesting that he had been obliged to attend for filming.
"Scott was taking a break from seeing Kourtney and the family, but has signed on to their new show and had to be present," they said of their recent encounter.
And while the insider did suggest that Scott feels uncomfortable around Kourt and Travis, they said that he is working on getting used to the new family dynamic.
"Scott tries to keep his distance, he doesn't really know how to act," the insider went on. "He knows it's something he will have to get over and it will come with time, but for now, it's definitely hard for him to see them together."
So, it's clear that Scott is focused on building bridges with the Kardashian family, and it appears that he kicked things off with a subtle Instagram exchange last week.
If you didn't see it, a week ago Kourtney shared a snap of her and Scott's 9-year-old daughter, Penelope, who celebrated Halloween by dressing as Cher Horowitz from the movie Clueless.
In what marked their first public interaction since the leaked DMs and Kourtney's engagement, Scott reacted to his ex's post with a witty reference to the classic 1995 film, writing, "O Cher, don't forget she can't keep driving her jeep without her drivers License."
And in the time since the sweet exchange, the comment has garnered nearly 25,000 likes — confirming once and for all that fans are happy to see Scott back on the scene.