It looks like Pete Davidson and Kim Kardashian might be set to take their relationship to the next level — or at least Pete's certainly hoping so!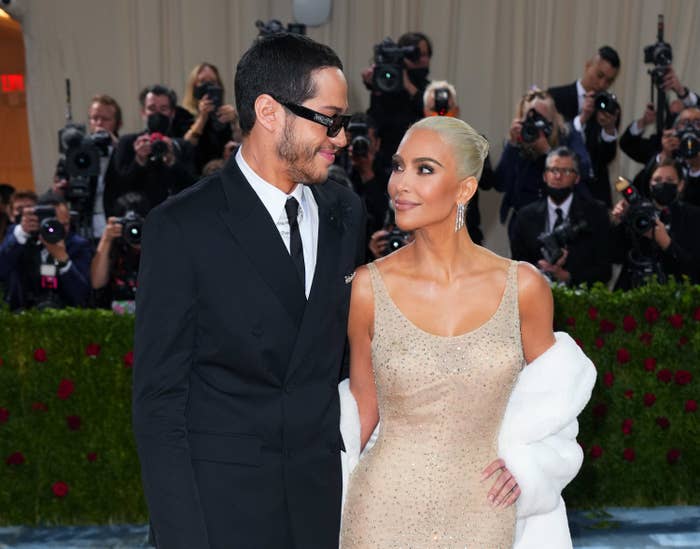 In a preview clip of his upcoming interview on Kevin Hart's talk show, Hart to Heart, the Saturday Night Live alum opened up about his hopes of eventually starting a family, admitting that the prospect of becoming a father is his "dream."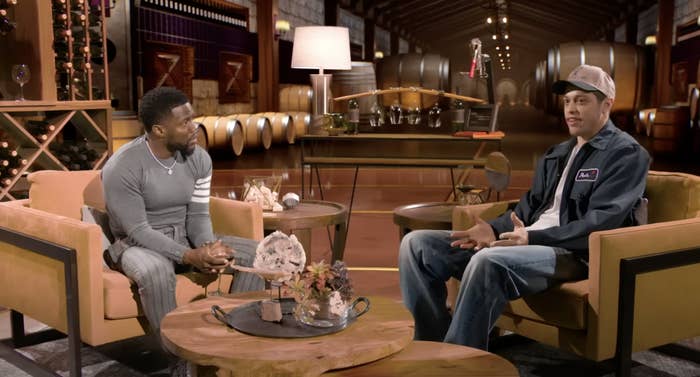 "[I'm] definitely a family guy," he said after gushing about his relationship with his mom, Amy, and younger sister, Casey.
"My favorite thing ever, which I have yet to achieve, I wanna have a kid," he said, visibly excited by the idea. "That's, like, my dream. It's, like, super corny."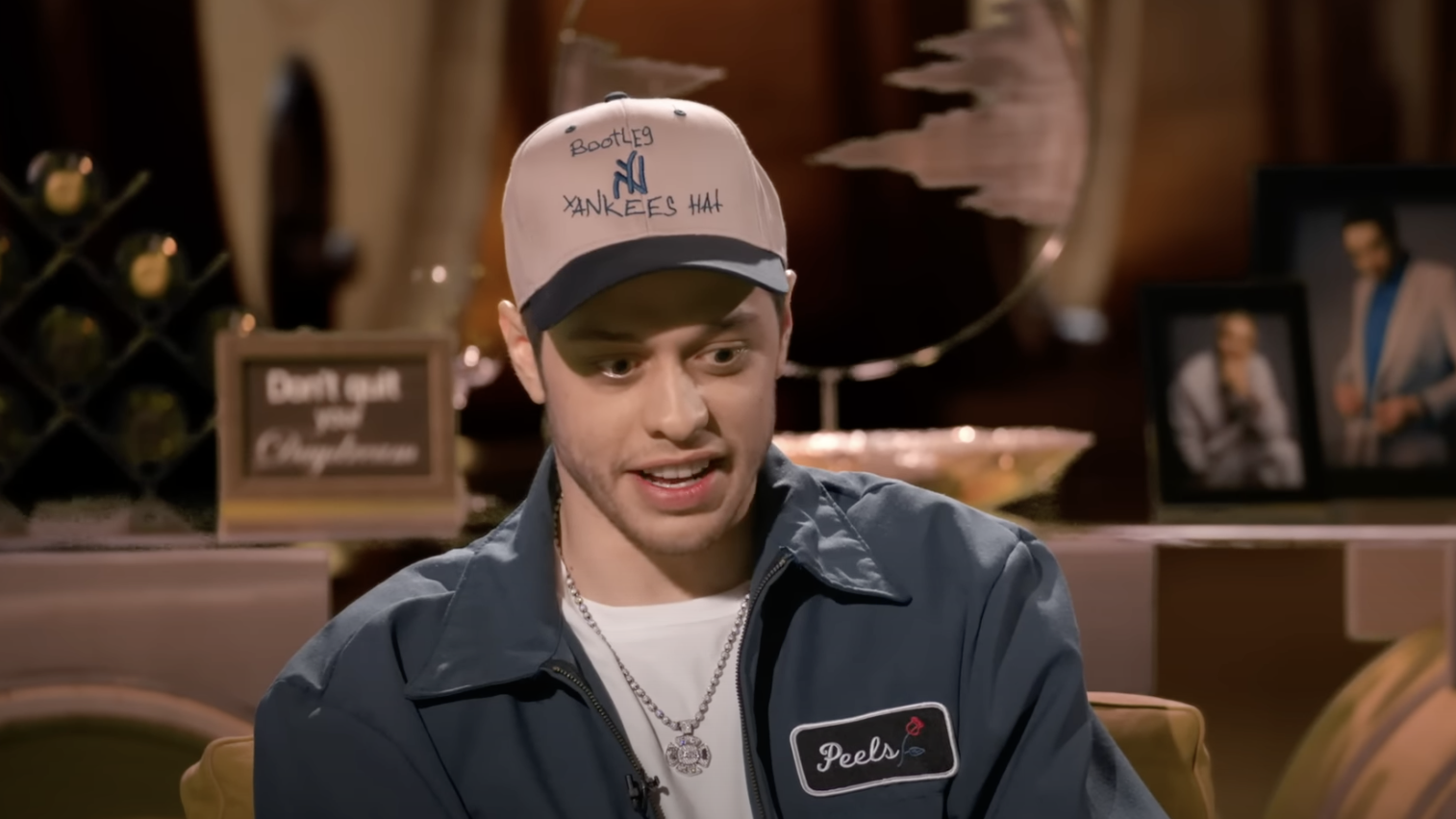 Kevin swiftly interjected, reassuring Pete that his "super corny" dream is nothing to be ashamed of. "That's the best goddamn thing you could do in life," he said.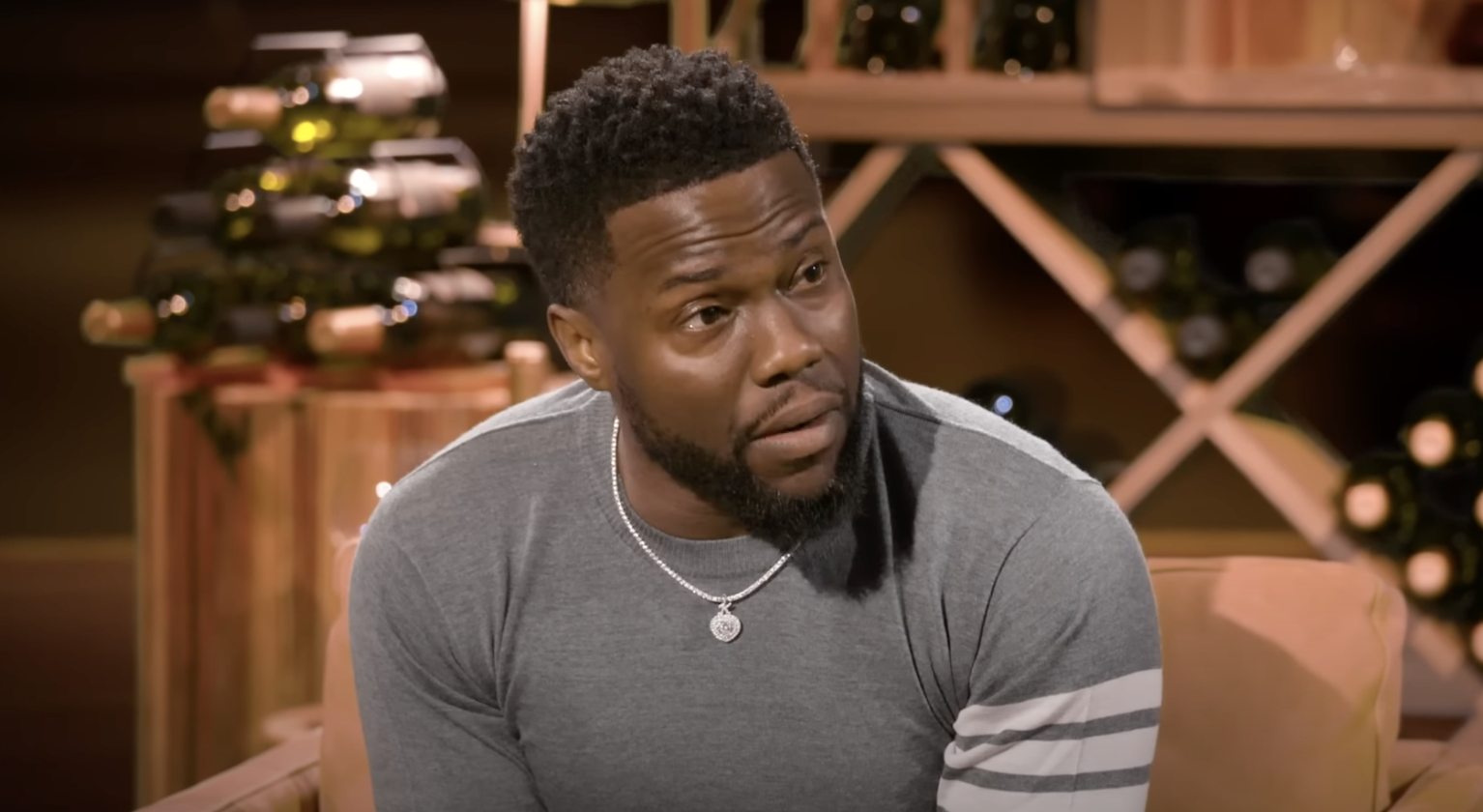 In response, Pete spoke in a little more detail about how he's working toward the next chapter of his life, admitting that he's "preparing" to become a better person for the benefit of his future kids.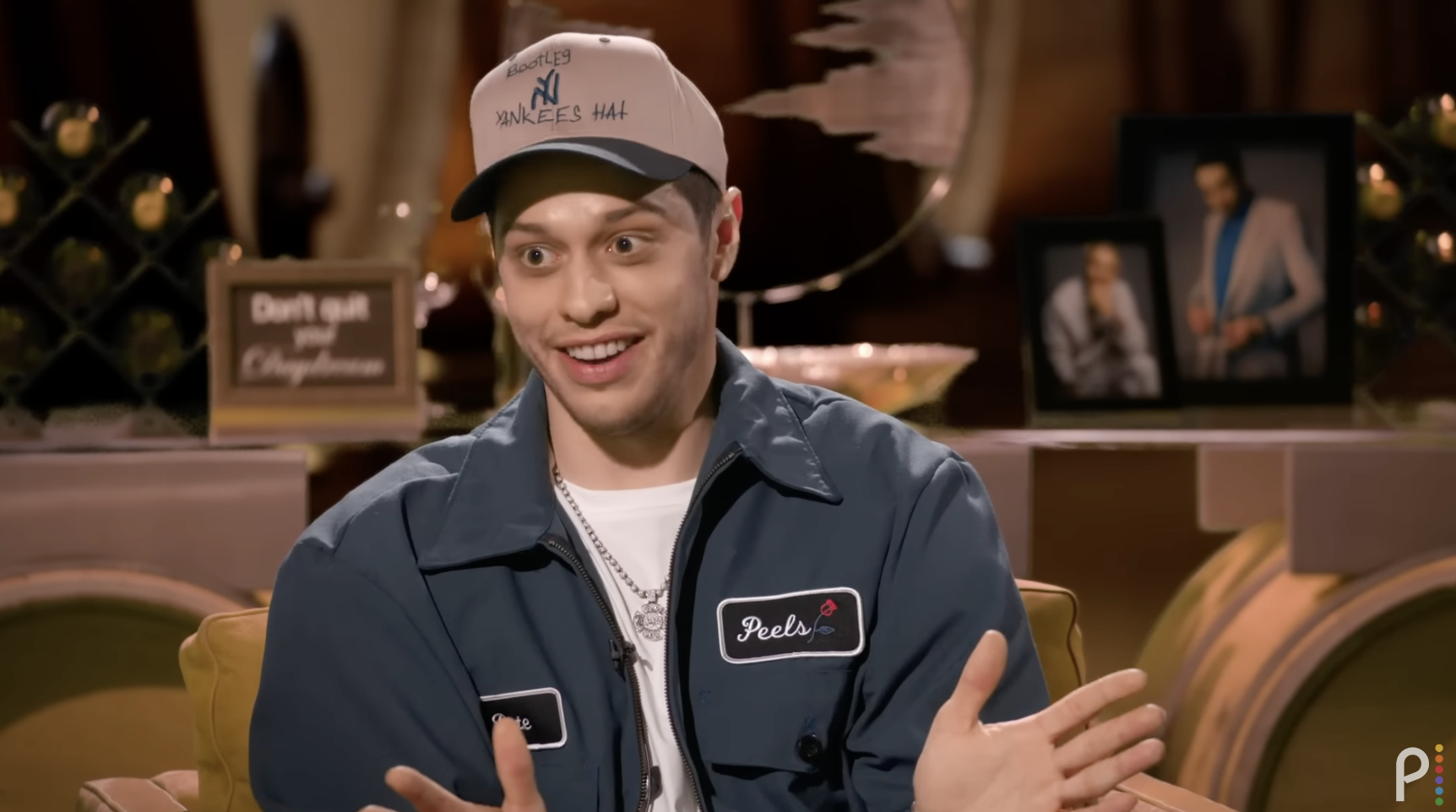 "It would be so fun. Dress up the little dude," he said, grinning from ear to ear at the prospect of his own mini-me.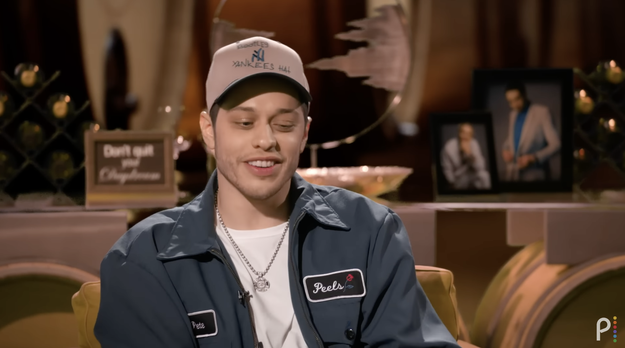 "I'm so excited for that chapter, so that's kind of what I'm just preparing for now, is just trying to be as good as a dude, develop and get better, so when that happens it's just easier," he added.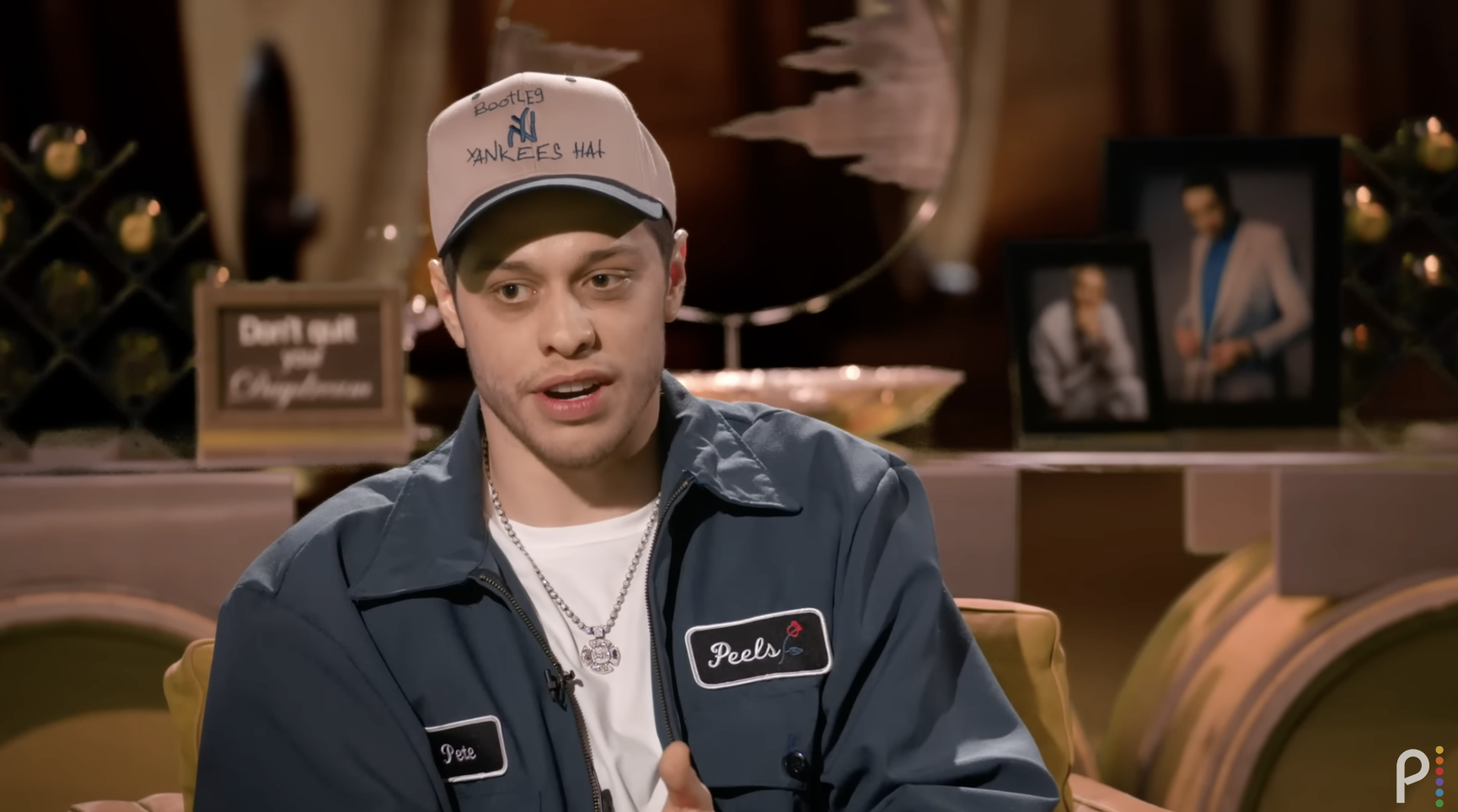 Of course, if Pete's hoping to become a dad anytime soon, it's probably wise that we bring Kim into the equation, who, as I'm sure you know, is already a mom to four kids — North, 9, Saint, 6, Chicago, 4, and Psalm, 3 — with her ex-husband Kanye West.
If you're a fan of Kim's, you'll know that she's been vocal about her struggles with pregnancy and fertility, ultimately opting to welcome Chicago and Psalm via gestational surrogates after facing severe complications in her first two pregnancies.
But, with that being said, the Skims founder recently shocked fans by subtly hinting that she'd be open to expanding her family.
In an interview with Access Hollywood back in April, Kim and her sisters were asked to hold up a photograph of the sibling they could imagine having as many kids as Kris Jenner, who, obviously, is mom to six.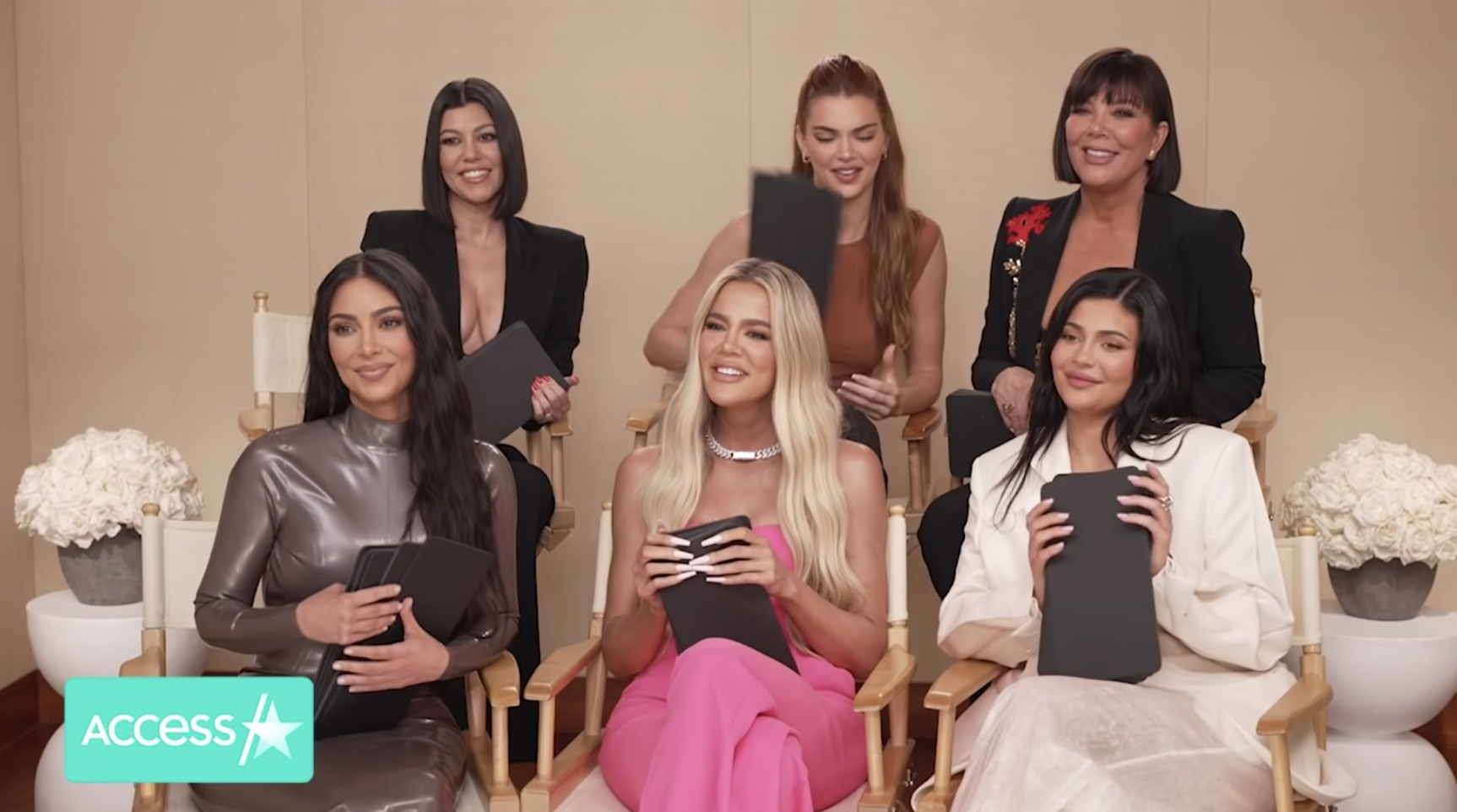 While all the family held up the paddle with Kourtney's face on, Kim sneakily held up herself, too, confirming that she's not ruled out the idea of having more kids.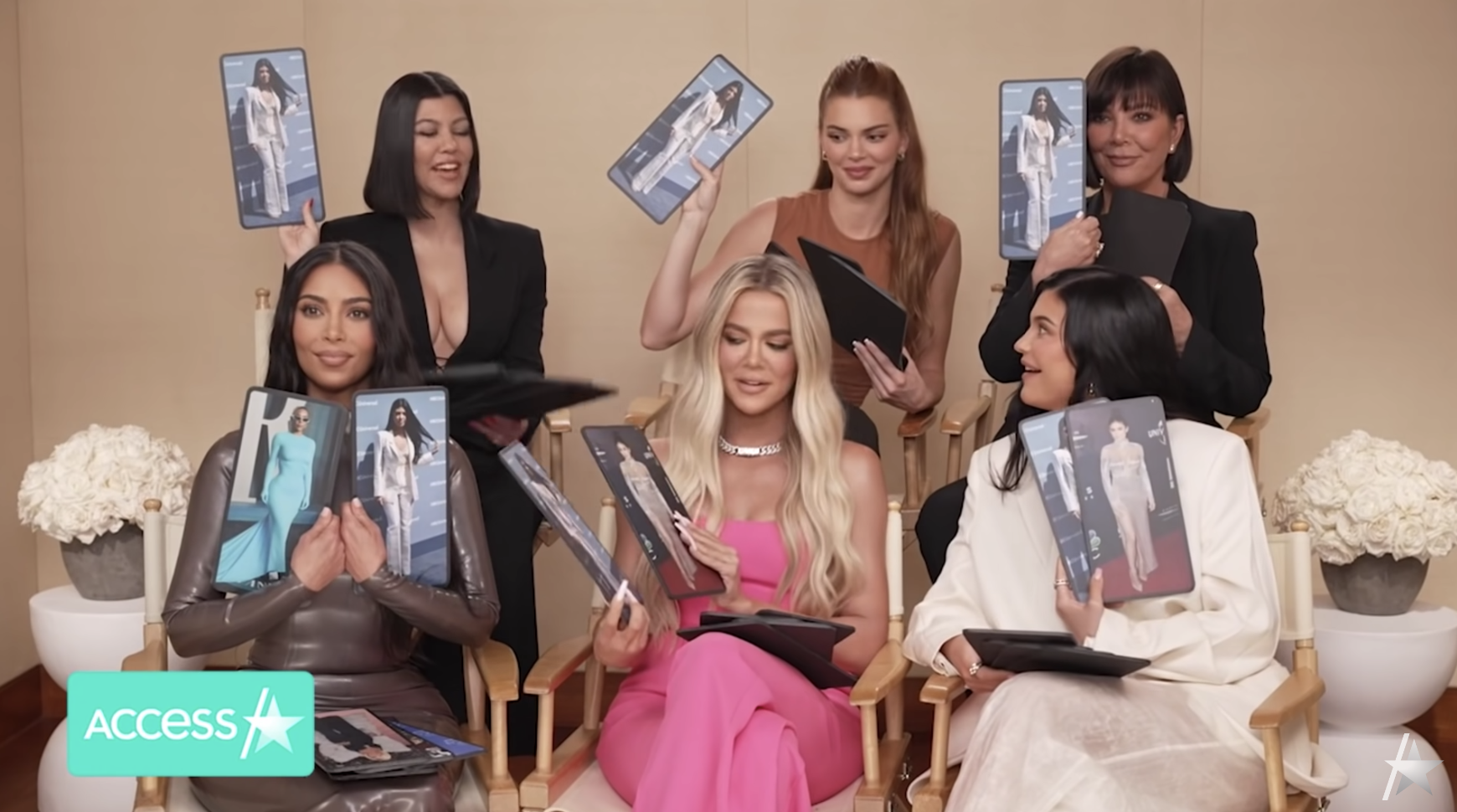 On top of that subtle hint, Kim's already made it clear that she's been eyeing up Pete's dad potential for a while now, revealing earlier in their relationship that it's important for her to find a partner who's great with kids.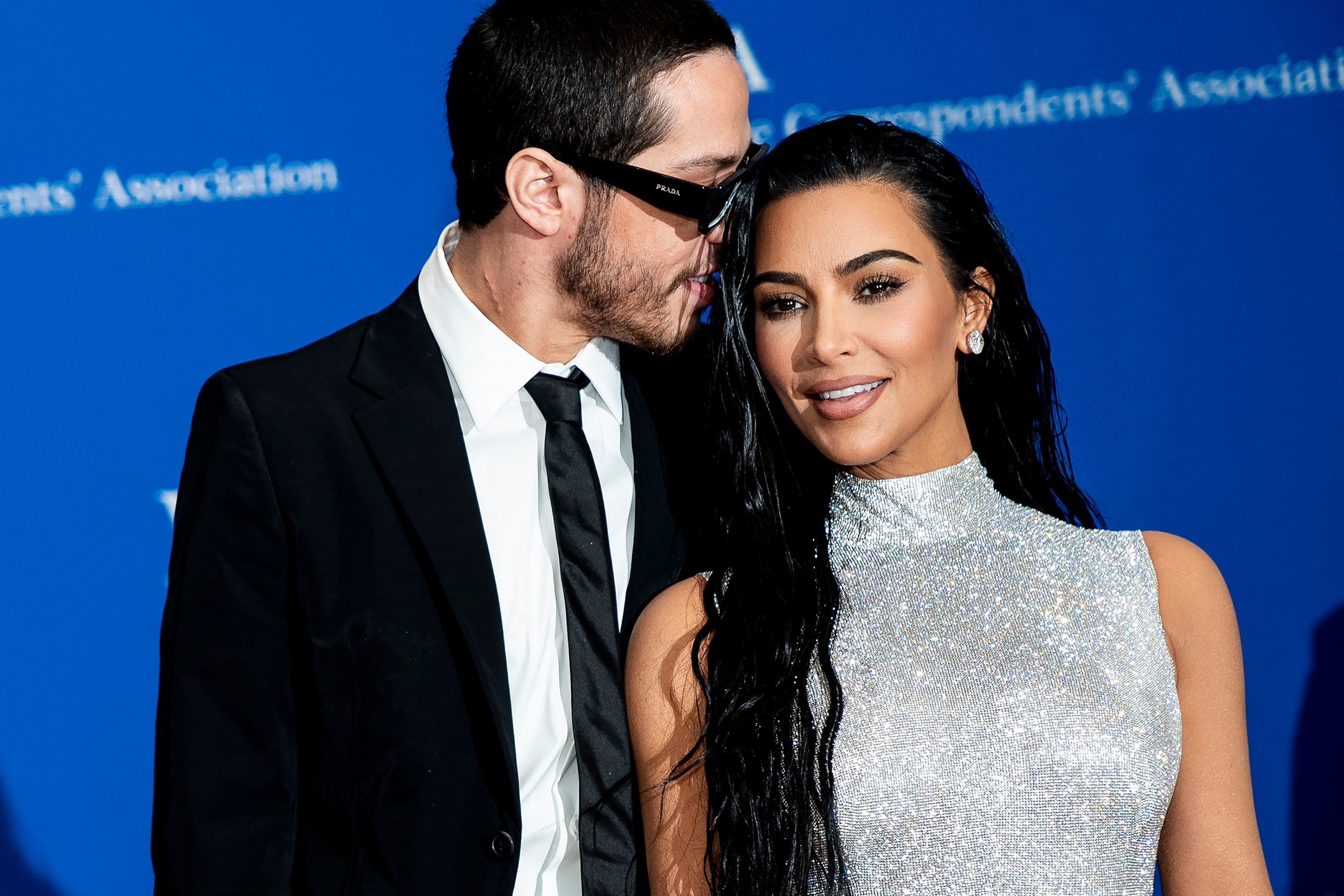 Reflecting on Travis Barker's relationship with Kourtney's kids during a recent episode of The Kardashians — which looked to have been filmed in December or January, about three months into her romance with Pete — Kim admitted that she's looking forward to bringing a stepfather into her kids' lives.
She said that hearing 12-year-old Mason Disick's enthusiasm for having a new stepdad made her realize that "everything's gonna work out" when her children are eventually introduced to her new partner.
"Hearing how [Mason] is getting along with Travis and loving having someone else around, I just think: 'OK, there's hope. One day I'll have someone that can come around and hang out with the kids,'" she said in her confessional, proceeding to answer a phone call from Pete seconds later.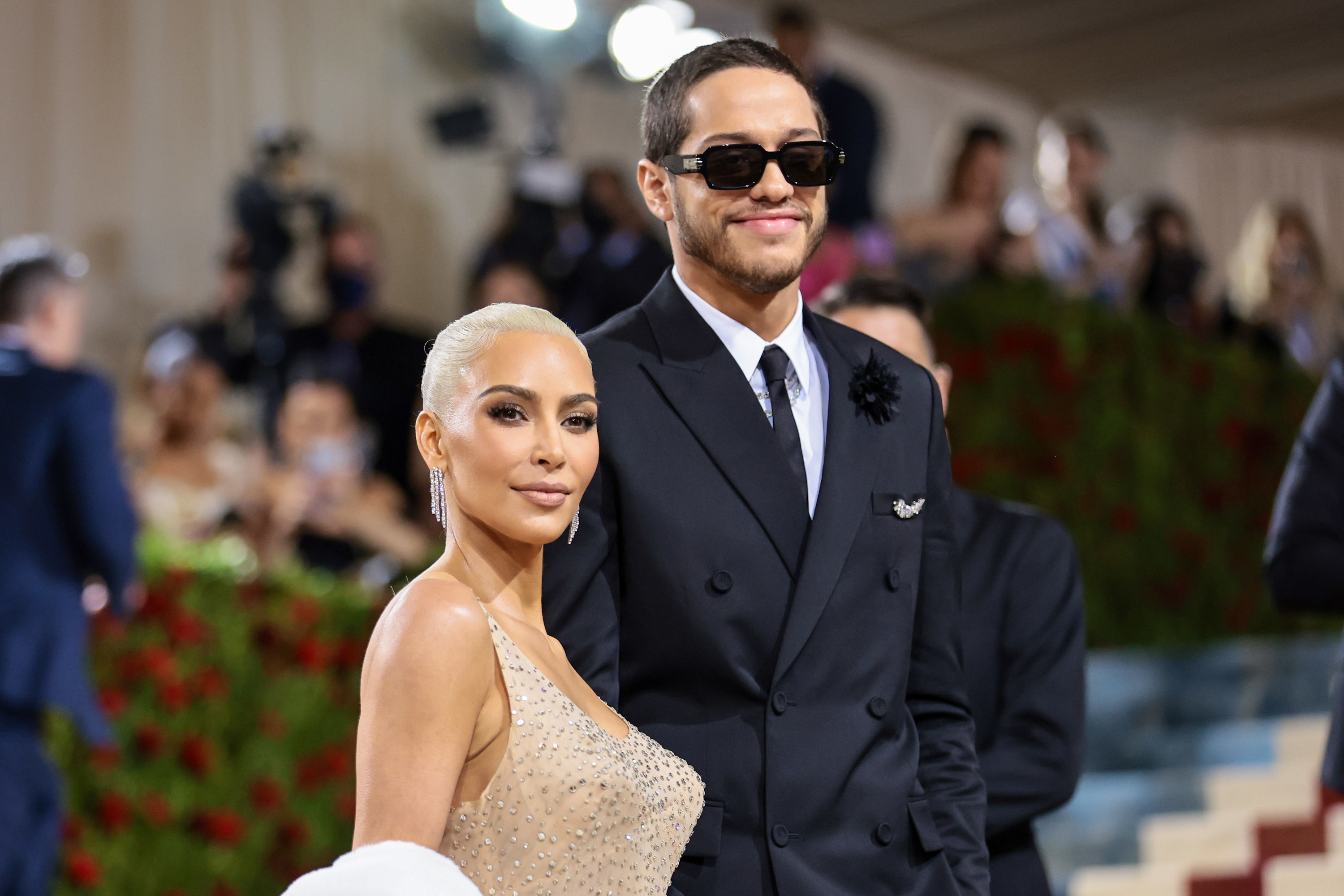 And it seems like Kim and Pete aren't the only ones hoping that there might be a new addition to the family in the near future.
Back in March, Pete's mom, Amy, subtly let slip that she's ready to become a grandma after responding to a fan who wrote on Instagram that Kim "will be pregnant with [Pete's] child by the end of the year."
"Yayyyy!" Amy responded to the comment, making it clear that she's more than on board with the prospect.