Having recently said goodbye to the heavy demands of his Saturday Night Live schedule, it seems Pete Davidson is slowing things down and spending his weekends bonding with Kim Kardashian's children.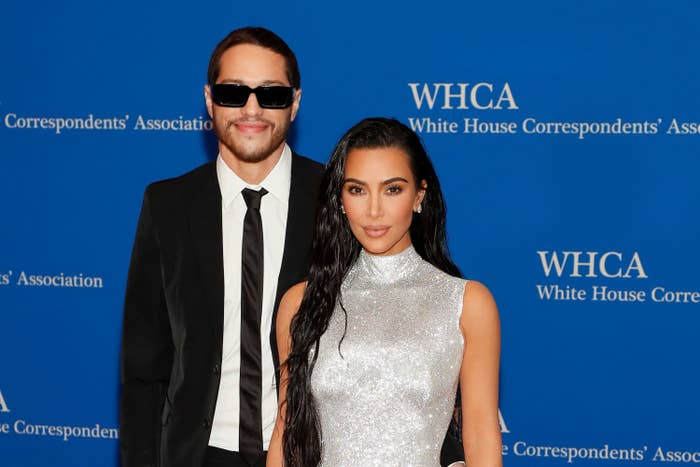 Nearly eight months into their relationship, it comes as little surprise to see that Pete is growing closer to the eldest of Kim's four kids, whom she shares with her ex-husband, Kanye West.
And after first hanging out with 8-year-old North West in April, Pete took charge of babysitting duties once again over the weekend, stepping out for a shopping spree with the eldest of Kim's two sons, Saint West.
On Saturday, Pete and 6-year-old Saint were seen walking hand-in-hand around a shopping plaza in LA. In fan footage obtained by TMZ, the adorable pair looked to be joined by Kourtney Kardashian's youngest son, Reign Disick, as the trio ventured together toward the Cheesecake Factory.
With just a lone security guard trailing behind them, there appeared to be no sign of Reign or Saint's parents, marking the second time Pete has taken Kim and Kourtney's kids on a solo outing after being spotted riding an electric car with North and Penelope Disick earlier in the year.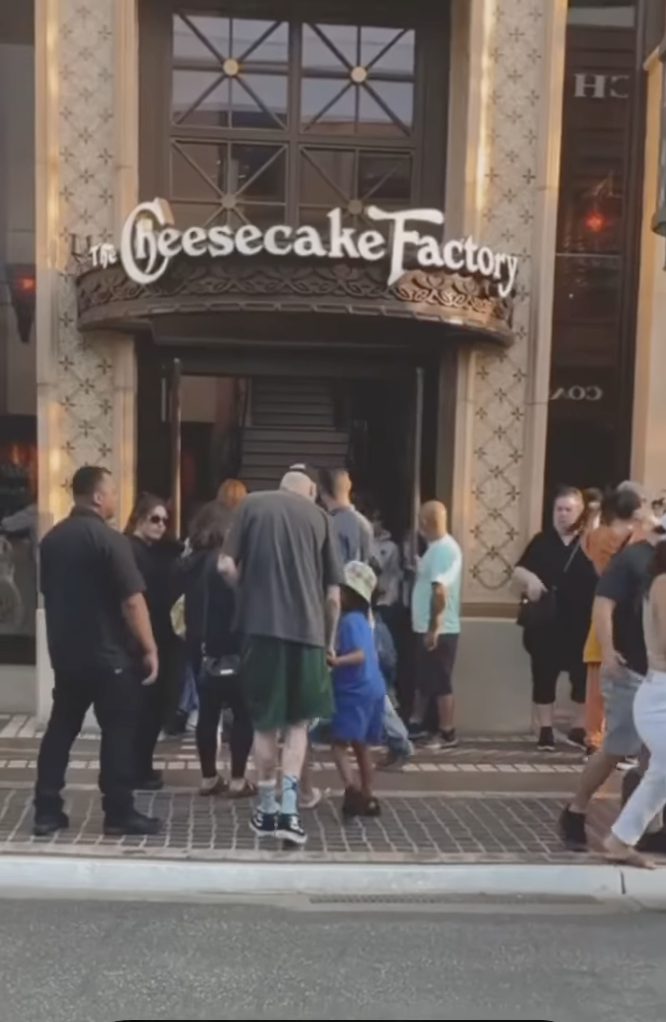 And while the West and Disick kids certainly seem happy to be spending time with the comedian, there is, of course, one member of the family who might not be so pleased with the situation.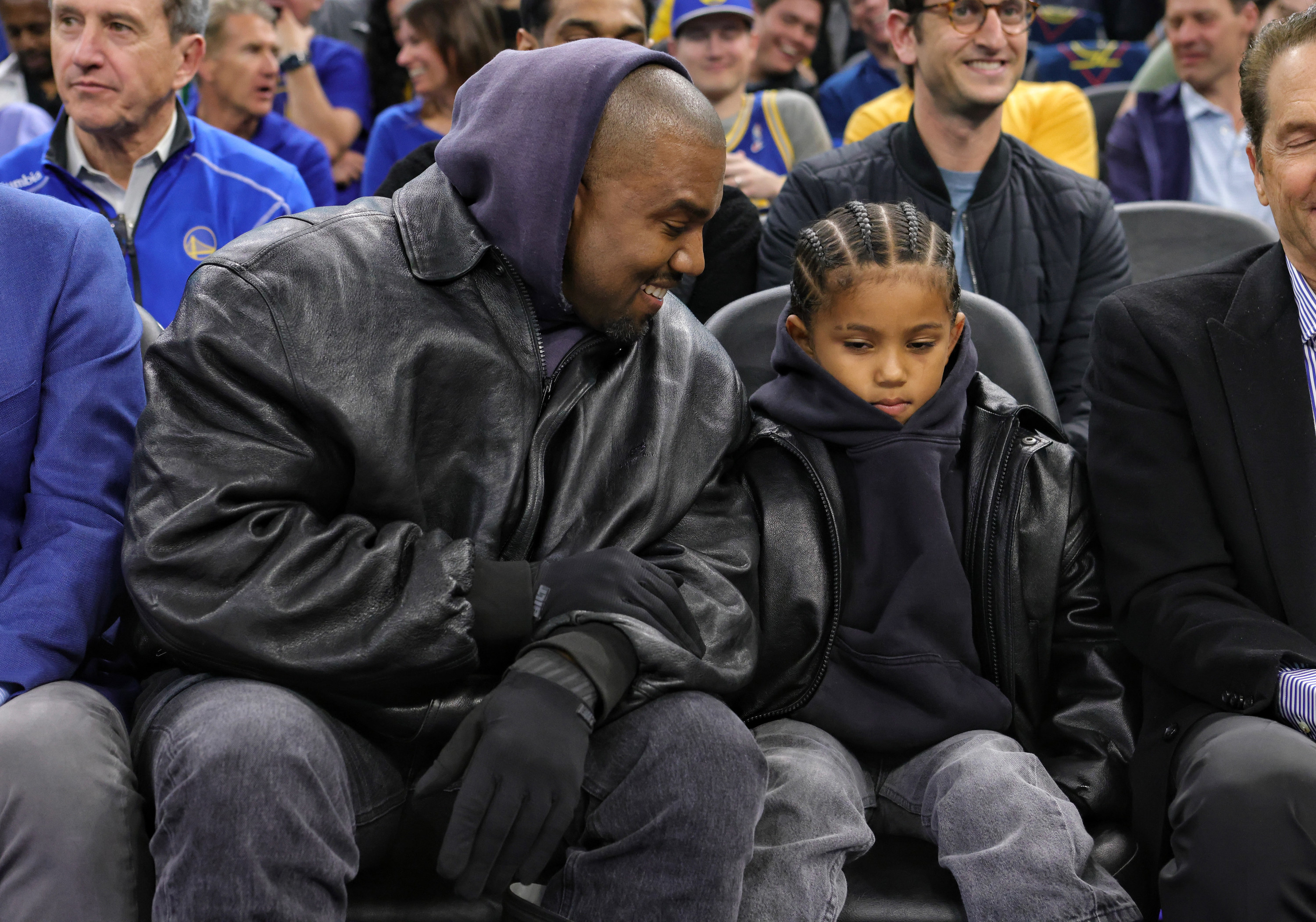 If you've managed to keep up with their messy divorce proceedings, you'll know that Kanye West made no secret of his disdain for Pete while trying to rekindle things with Kim at the start of the year.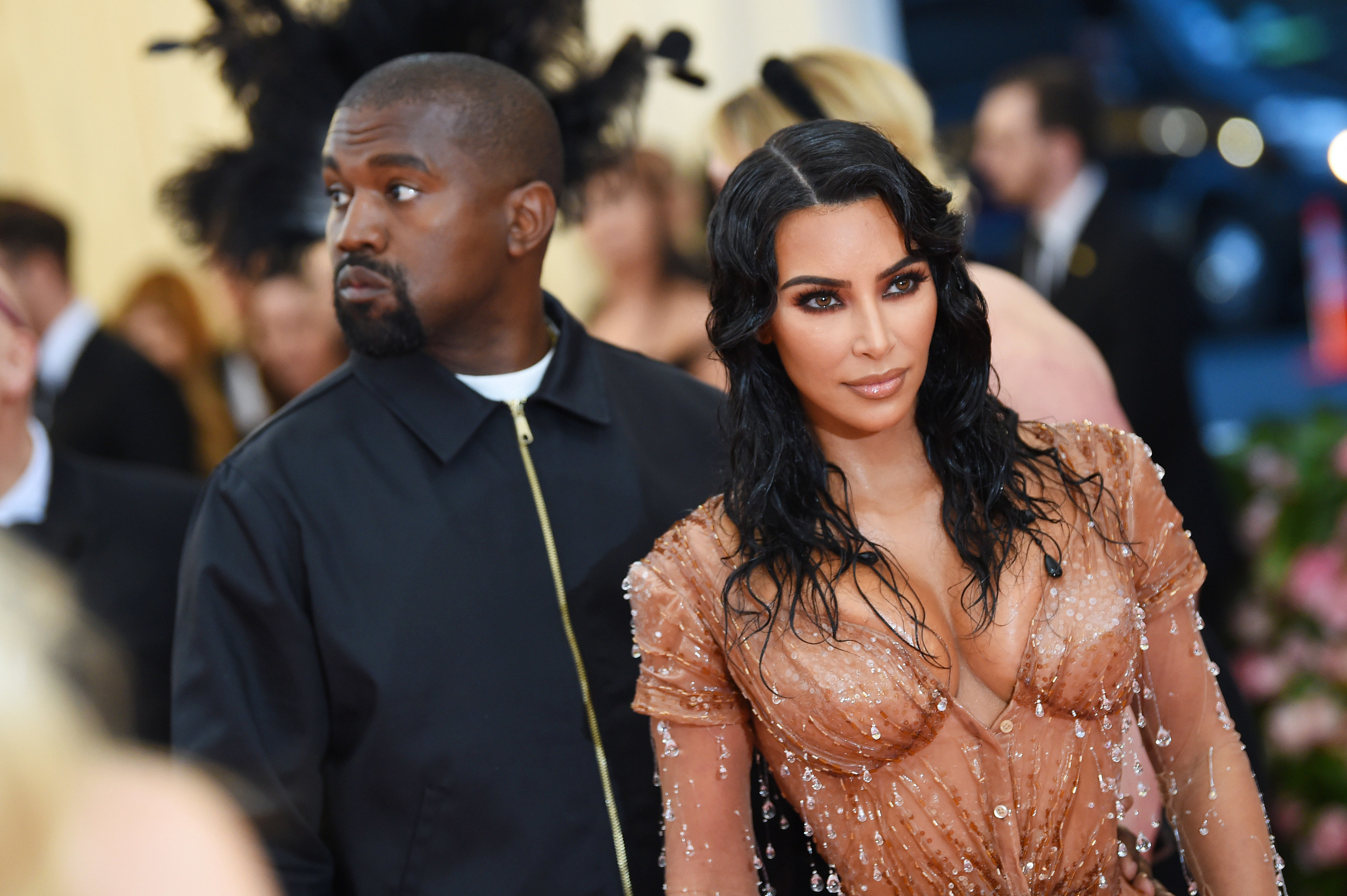 Interestingly, back in February, the rapper expressed concerns about the prospect of Kim's new boyfriend bonding with his children, vowing in leaked text messages that Pete would "never" be allowed to meet them.
The series of texts, which Kanye posted and swiftly deleted from Instagram, show that Pete attempted to reassure Ye, promising at the time that he'd never interfere with the kids' lives.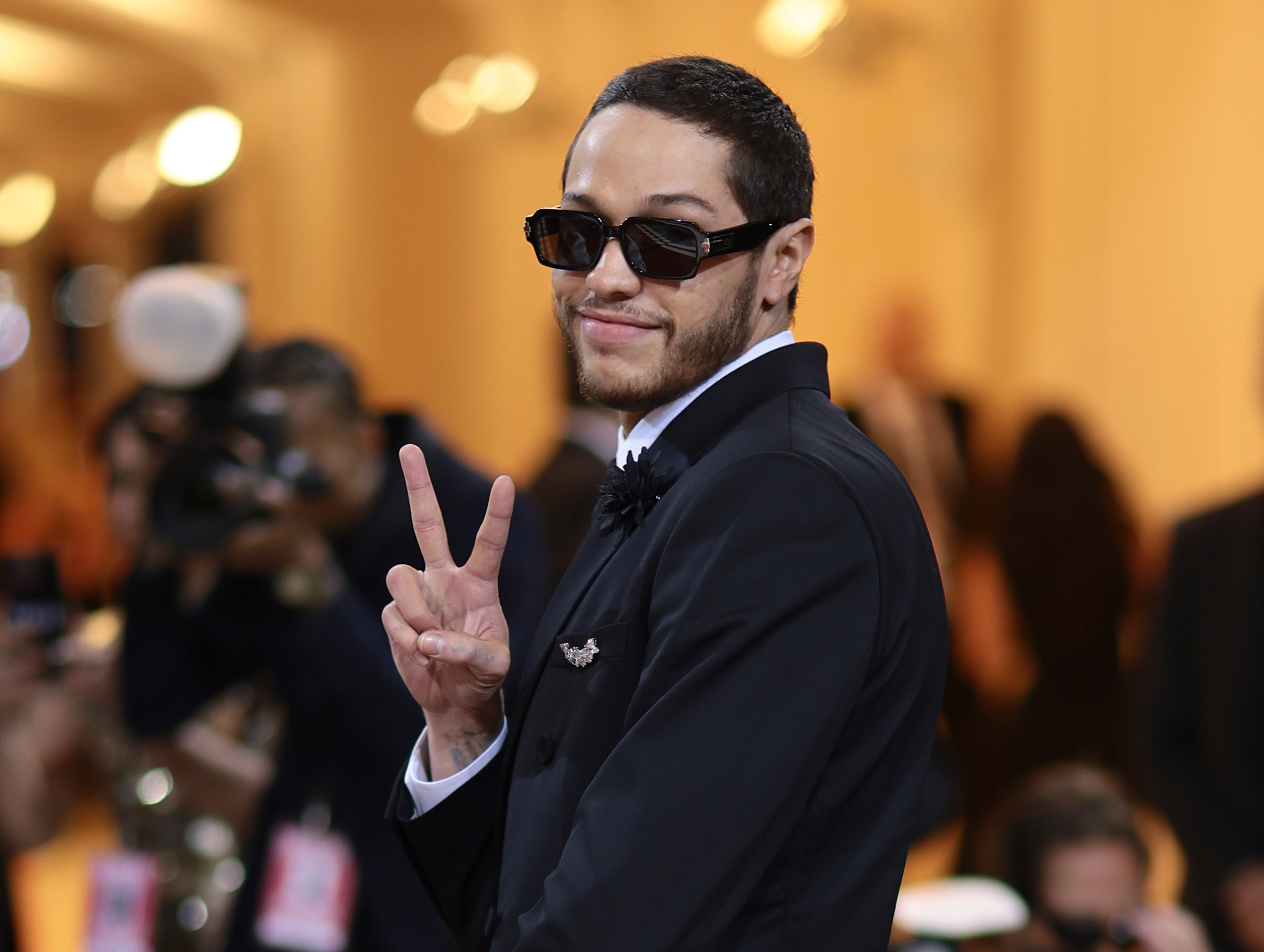 "I'd never get [in the] way of your children," Pete's message appeared to read. "[That's] a promise. How you guys [go about] raising your kids is [your business] and not mine."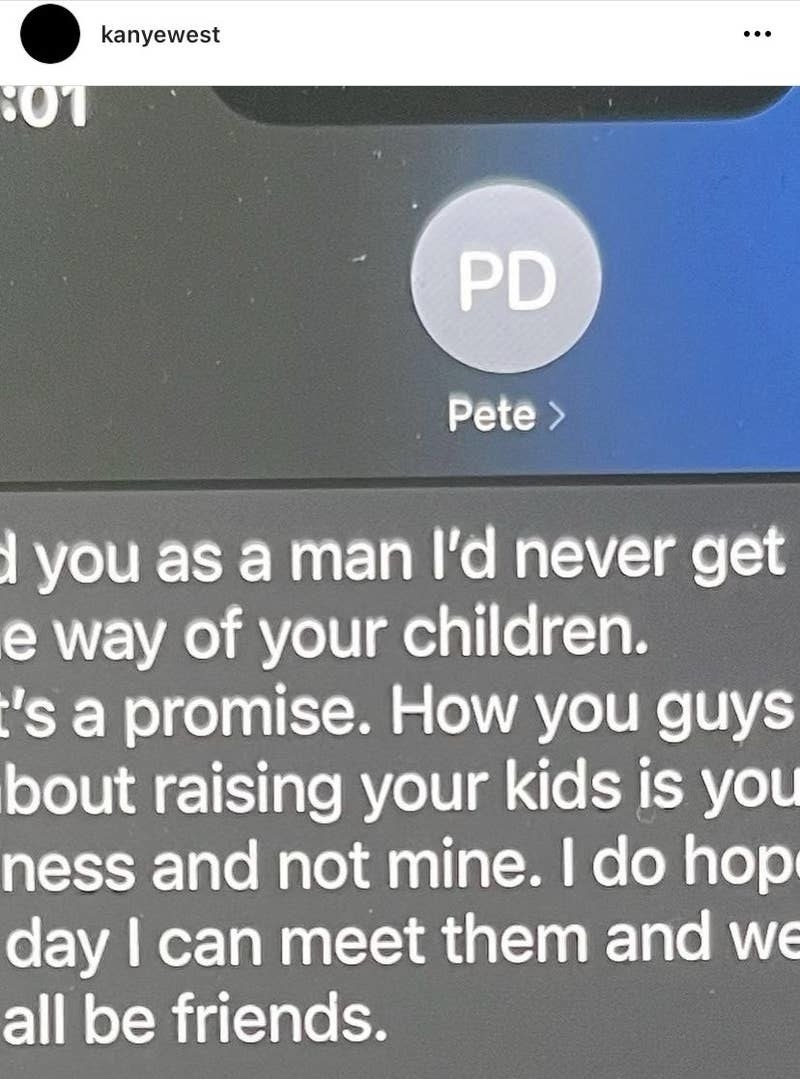 With all this in mind, fans have been intrigued to see Pete's relationship with the West kids develop over the course of his and Kim's romance, inevitably prompting a lot of speculation about Ye's take on the situation.
But, whatever Ye's thoughts on the matter may be, Kim has already made it clear that she is ready to move on — even opening up about her hopes of bringing a stepfather into her kids' lives during last week's installment of The Kardashians.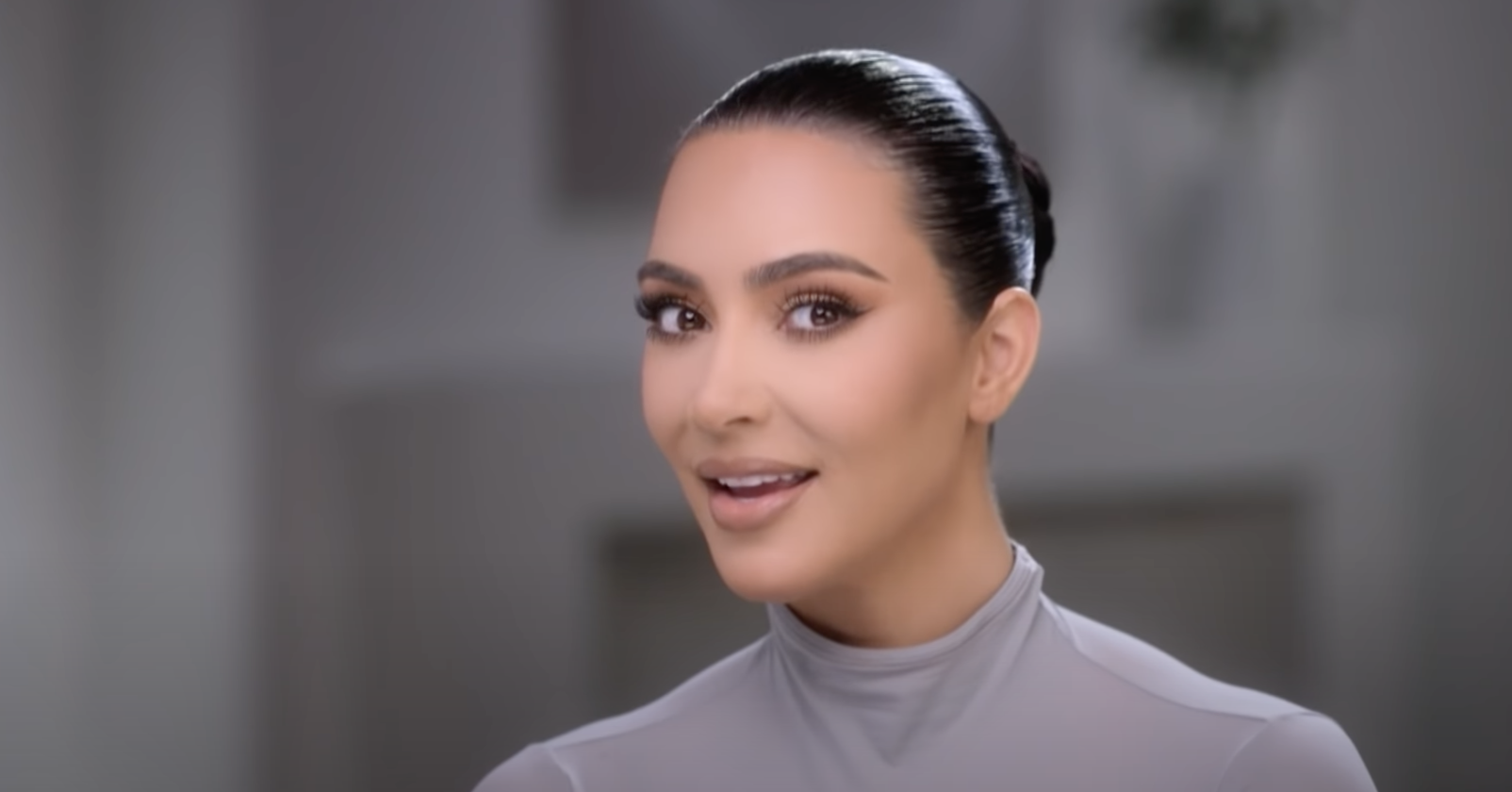 In a scene that looked to have been shot sometime between December and January after Kim and Pete went public with their relationship in the fall, Kim talked to Kris Jenner about how Kourtney's 12-year-old son, Mason Disick, had been adjusting to his mom's engagement to Travis Barker.
"I heard him say to North … 'Getting a stepdad isn't so bad,'" Kim recalled. "He was like: 'You know, [stepdads] aren't these evil people like you see in the movies, it's just not like that.'"
Reflecting on the sweet conversation between her nephew and eldest daughter, Kim said that hearing Mason's enthusiasm and excitement gave her hope that her kids might feel the same way about eventually having a stepdad in their lives too.
"The way he was talking to her gave me the feeling of: 'Everything's gonna work out, everything's gonna be OK,'" Kim said.
"Hearing how he's getting along with Travis and loving having someone else around, I just think: 'OK, there's hope. One day I'll have someone that can come around and hang out with the kids,'" she added in her confessional, proceeding to answer a phone call from Pete seconds later.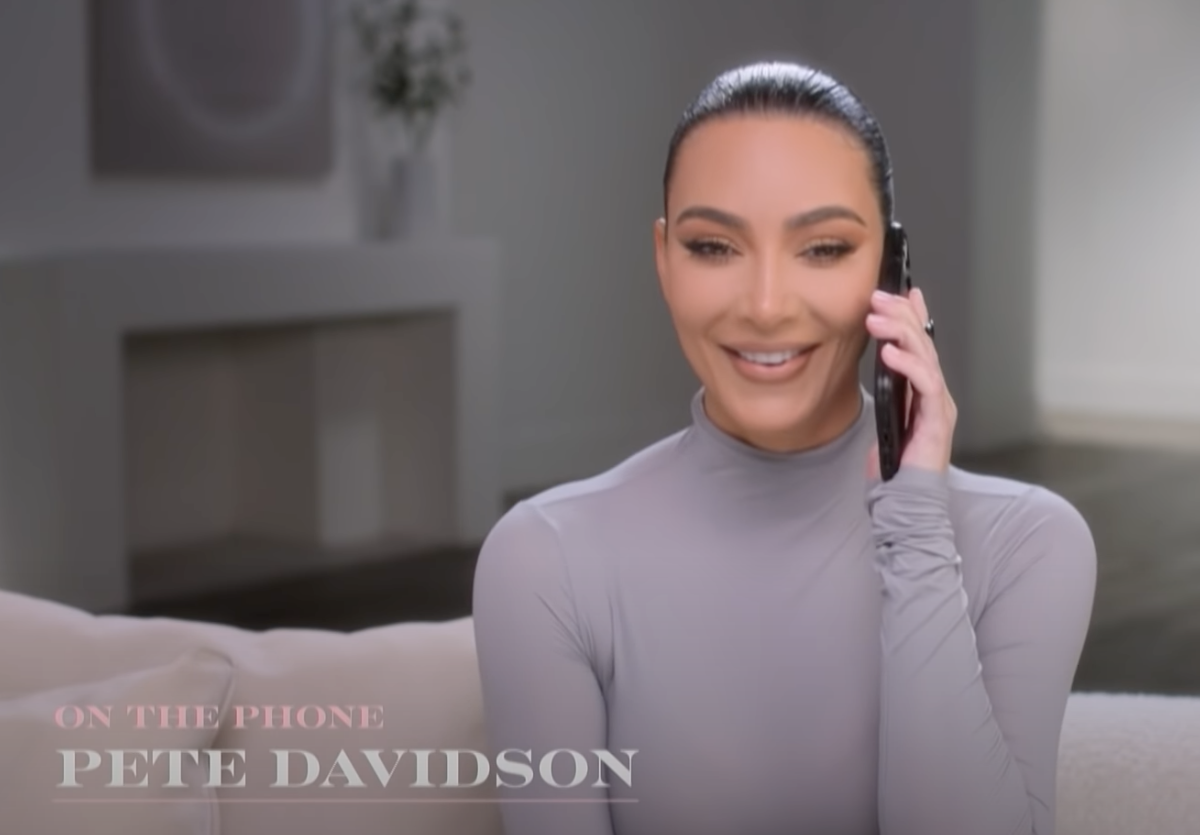 Well, with Kanye remaining quiet on the topic amid reports that he's seeking "behavioral treatment," we can perhaps assume that contention between parties has settled down for now. That being said, it'll probably be a while before we catch Pete and Kanye taking the kids to the mall together.