Olivia Wilde is setting the record straight after landing herself in hot water with fans online.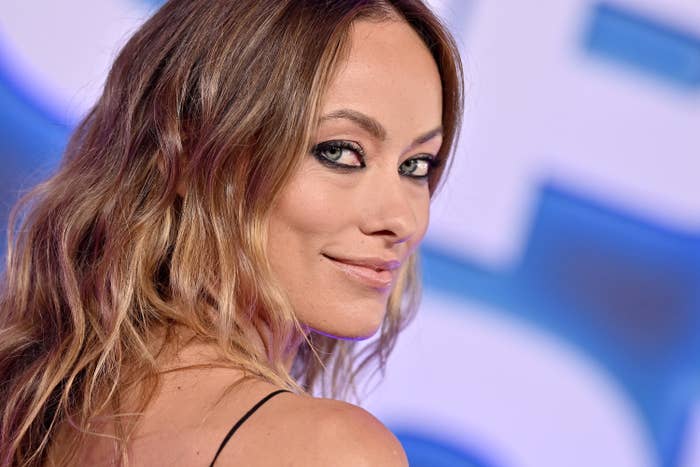 But, before we get into it, here's why people are mad.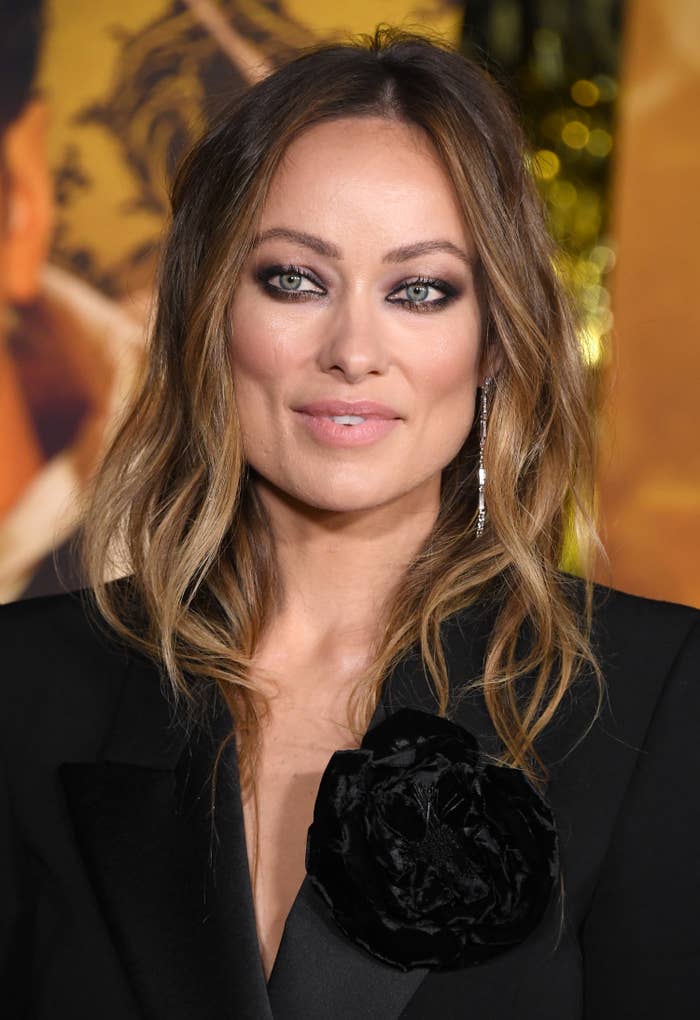 So, off the back of Rihanna's incredible Super Bowl halftime show on Sunday, Olivia was among the many fans celebrating the performance on social media.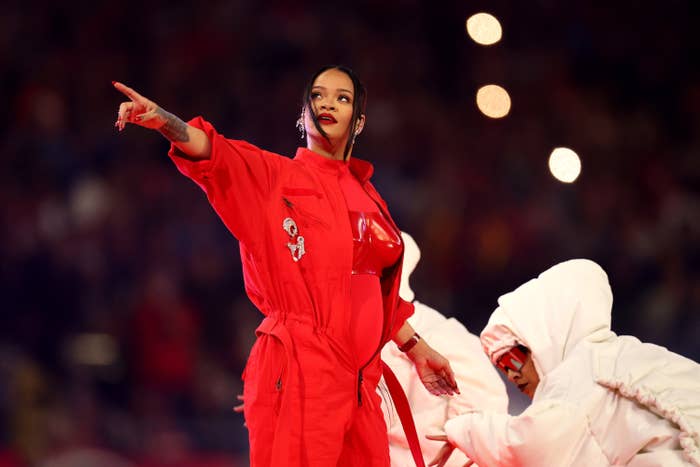 On Monday, the Don't Worry Darling director reshared a viral clip, originally posted by the NFL, which shows Rihanna's long-term boyfriend, A$AP Rocky, watching from the field as Rih closed the show with her hit "Diamonds."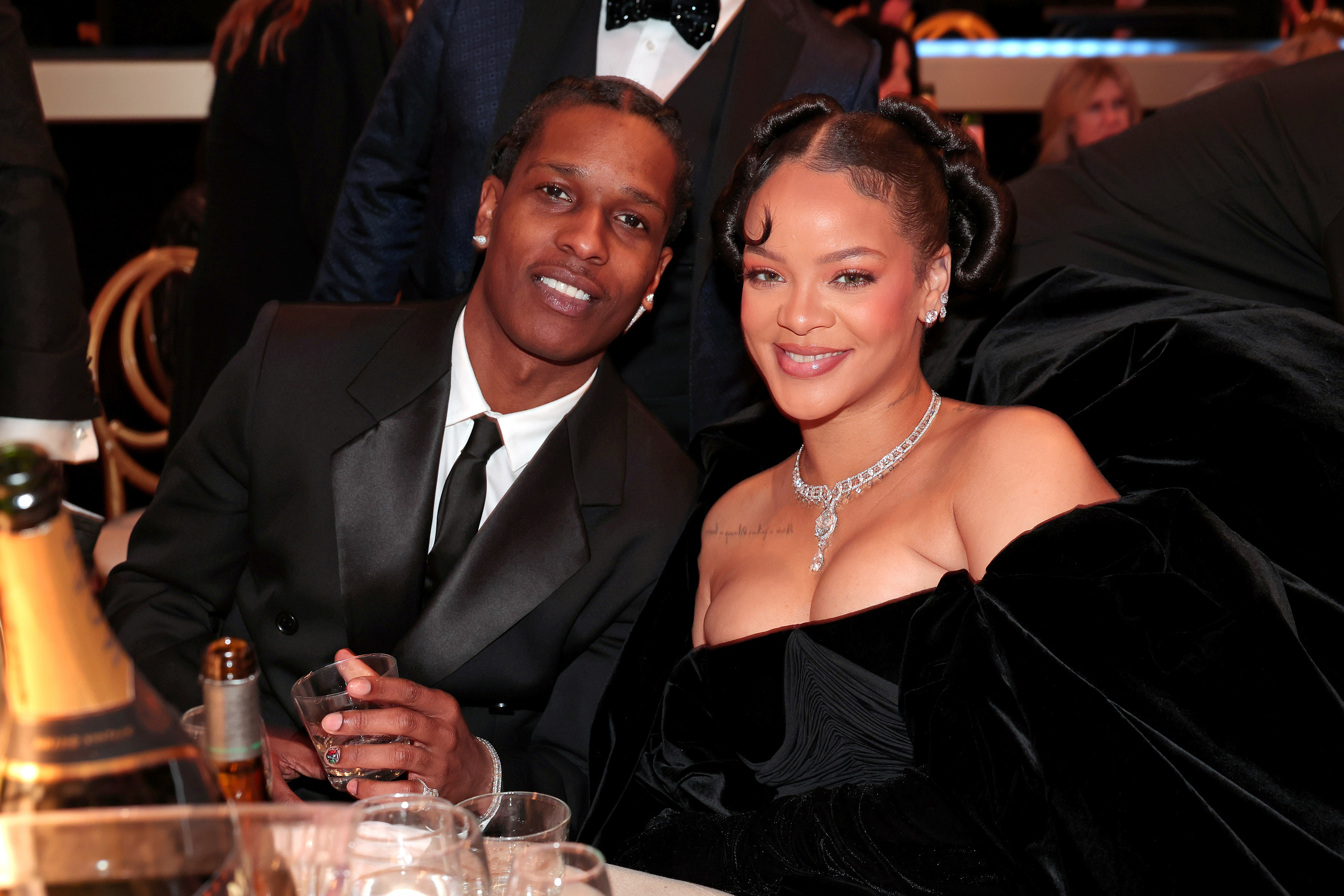 In the video, which has been widely circulated online, Rocky beams with pride as he enthusiastically cheers and uses his phone to film the performance. Making the clip all the more adorable, Rih had also just revealed the pair were expecting a second child together after unveiling her baby bump on stage.
Reposting the clip to her Instagram story, Olivia — who is newly single after her split from Harry Styles — described Rocky as "hot," writing: "If I thought he was hot before, this really put me over the edge." She notably tagged both Rihanna and Rocky in the post.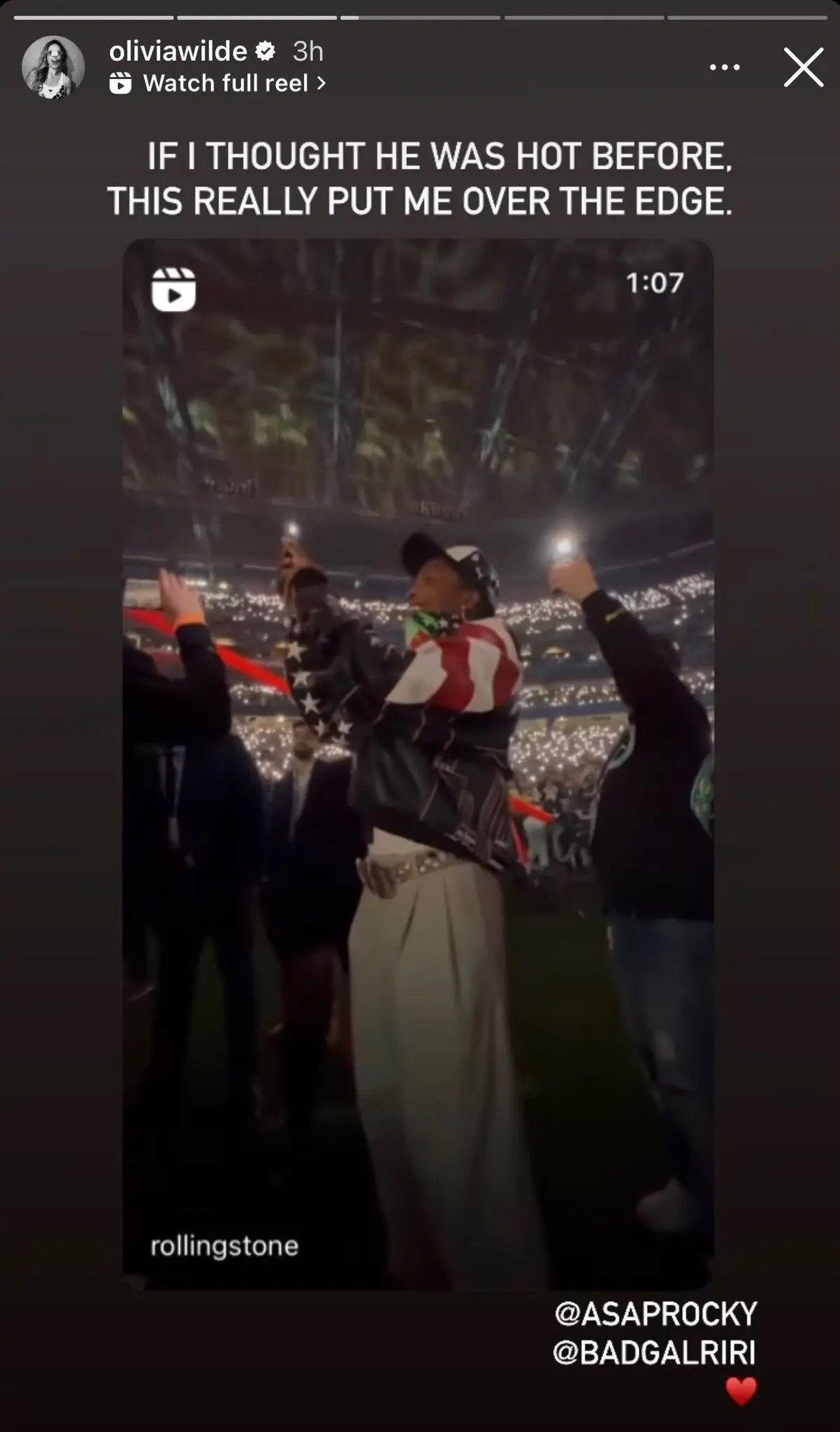 Before long, fans took issue with Olivia's comment, namely the fact that she'd decided to tag the couple, with fans accusing her of being "embarrassing" and having "no shame."
"the way she's saying this with her whole chest and tagging both of them… it's embarrassing," one person tweeted, while someone else suggested that the gesture was "inappropriate."
Others felt that it was in poor taste for a public figure like Olivia to be "thirsting" over another celebrity's partner on social media, particularly right after the announcement that they're expecting a second child together.
"LMAOOOOOOOO she's never beating the messy allegations," added someone else, perhaps calling back to all the drama surrounding her split from Jason Sudeikis and the release of Don't Worry Darling last year.
So, having clearly caught wind of the backlash, Olivia swiftly deleted the post just a number of hours after it was first uploaded. However, she soon returned to offer a clarification "for anyone who got it twisted."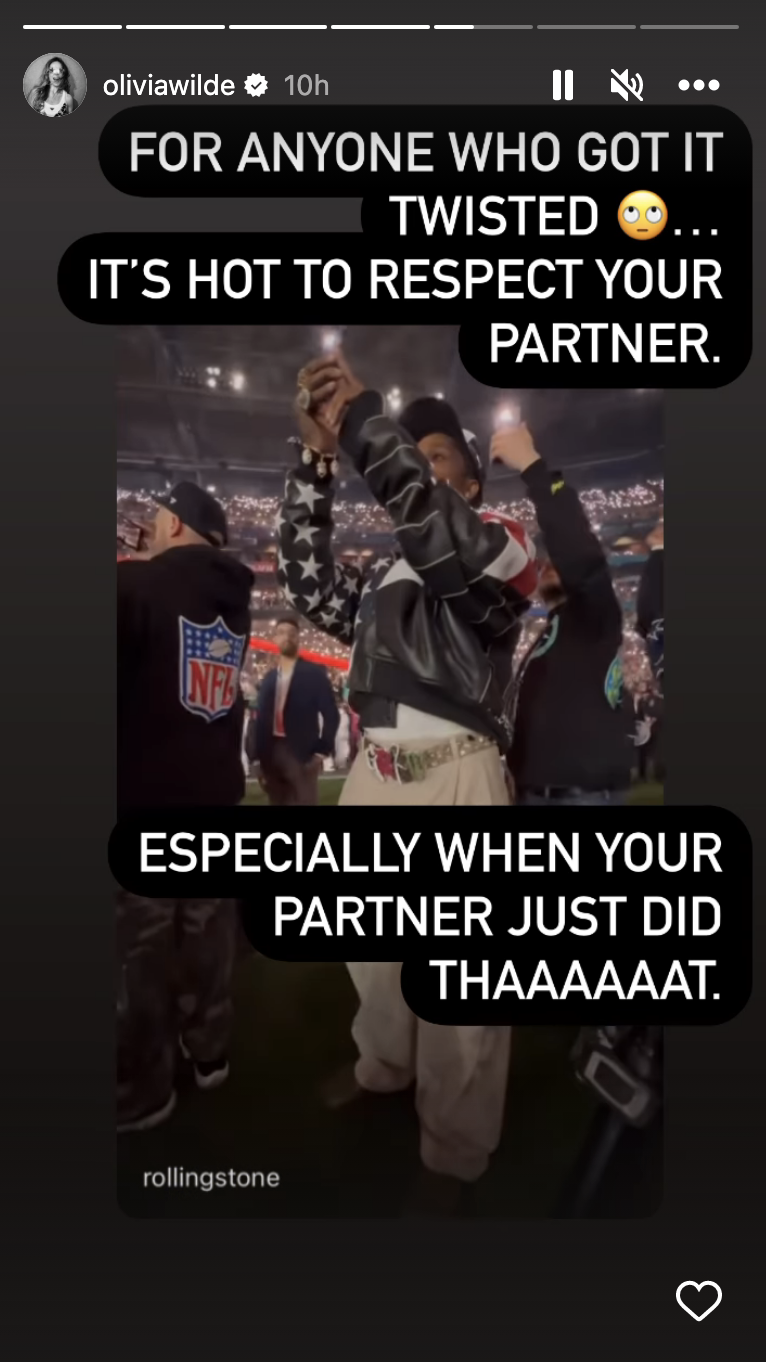 "It's hot to respect your partner," she wrote, setting the record straight on her appreciation for Rocky. "Especially when your partner just did thaaaaaat."
Neither Rihanna nor Rocky have responded, but we'll be sure to let you know in the unlikely event that they do.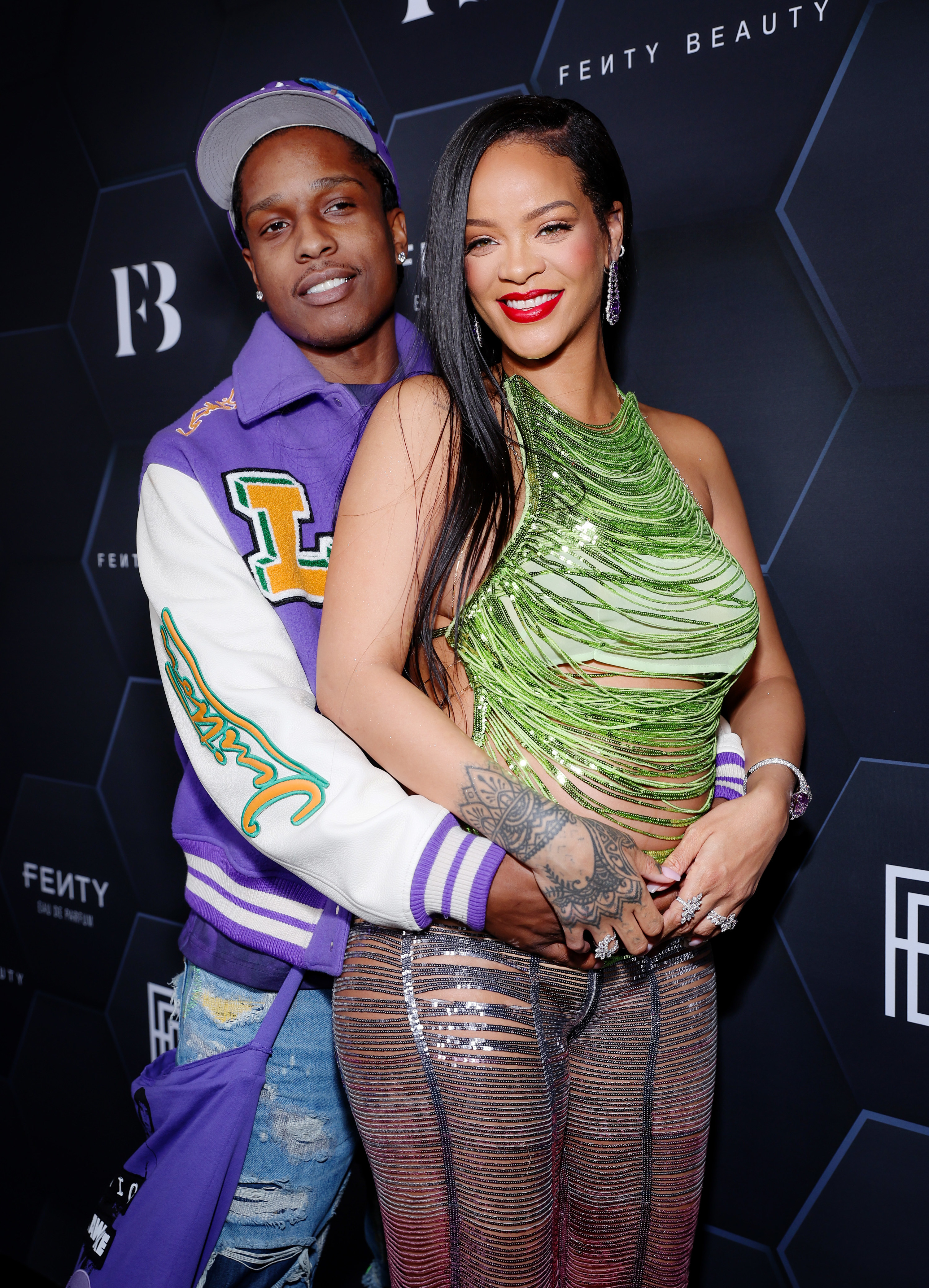 As we previously mentioned, this all comes off the back of Olivia's split from Harry Styles, whom she dated for nearly two years before news of their breakup made headlines in November.
Neither Harry nor Olivia have directly commented on the split yet, although numerous sources have claimed that long distance and conflicting schedules were the main reasons they decided to call it quits.