As the eldest daughter of Kanye West and Kim Kardashian, North West is no stranger to major high fashion moments.
Making her Vogue magazine debut at just 9 months old, little Northie quickly solidified her status as a regular on the fashion scene, gracing the front row of her dad's Yeezy show before her second birthday, casually sandwiched between Anna Wintour and Beyoncé.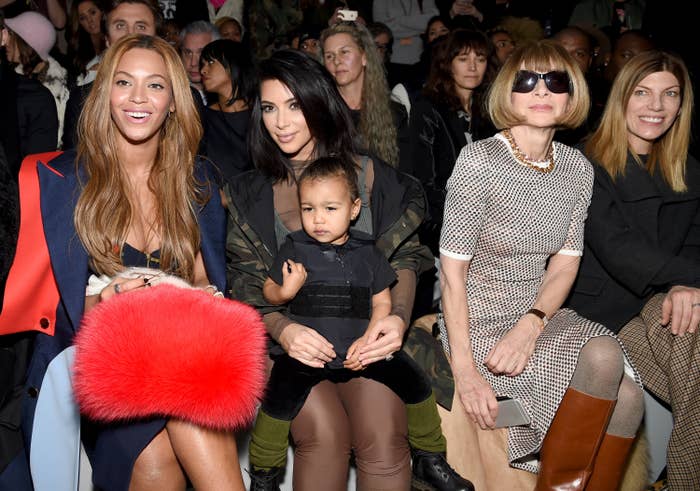 Since then, the youngster has starred in Fendi campaigns, appeared on magazine covers, and even performed on the runway in Paris. Oh, and did we mention she's only 9?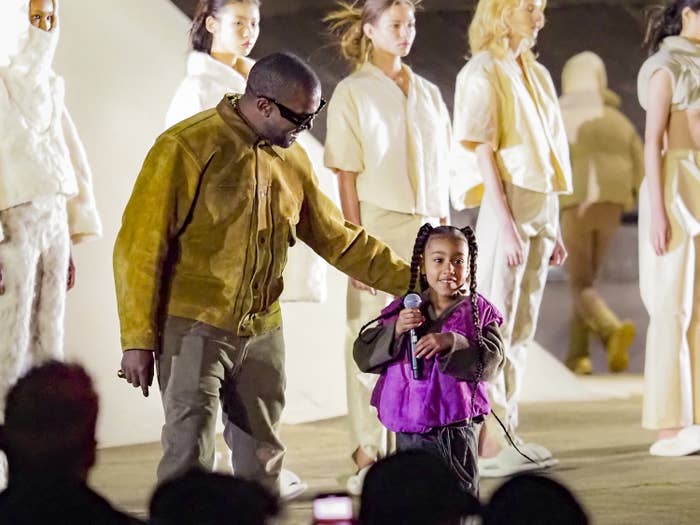 But despite her jam-packed resumé, it looks like North just made her biggest statement yet by rocking her own piece of fashion history. Allow me to explain.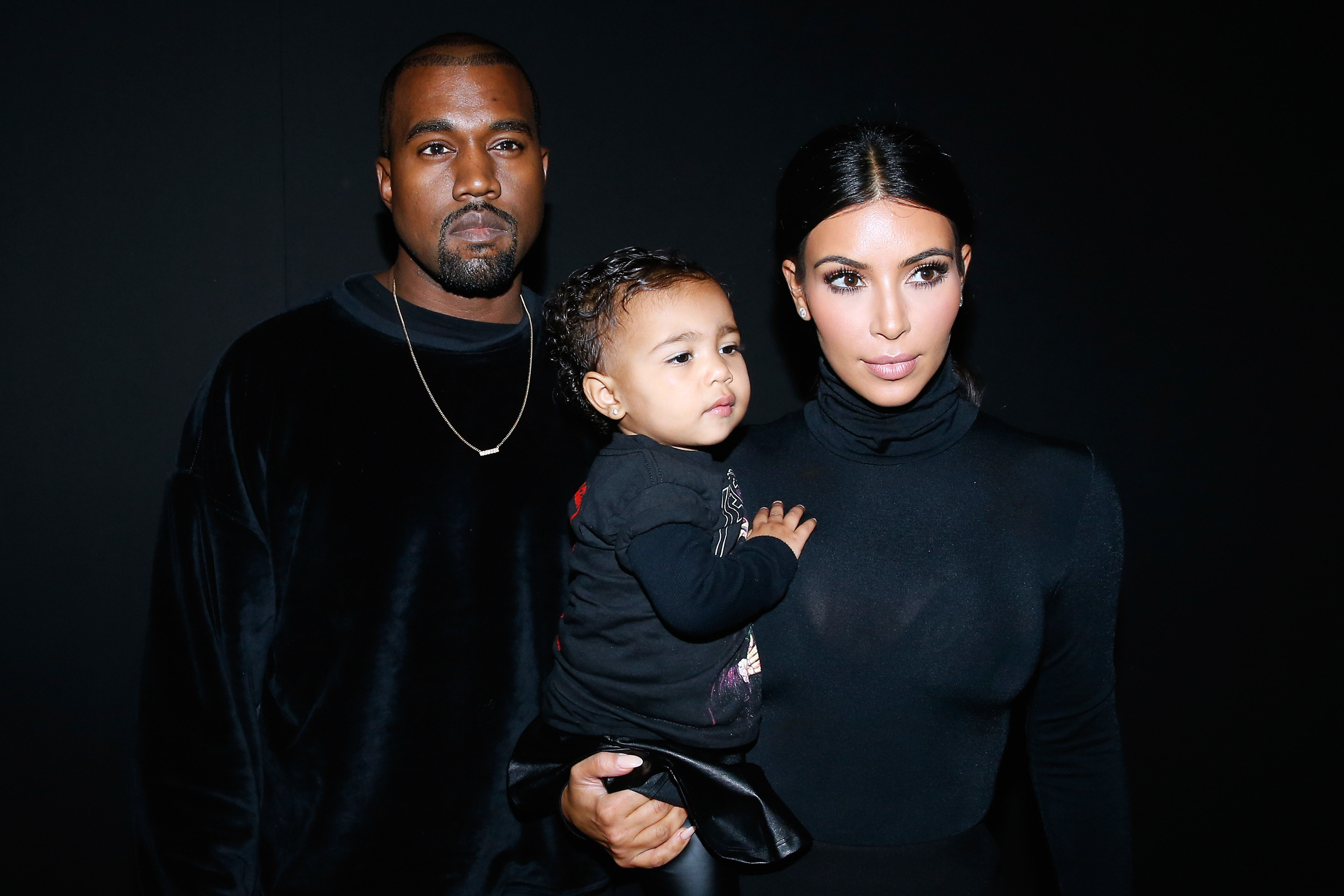 Taking a break from the life of a ~regular~ school kid, North has returned to Paris with her mom for Couture Fashion Week. And ahead of Kim's surprise runway appearance on Tuesday, the mother-daughter duo took a trip to the Balenciaga store for a bit of light shopping.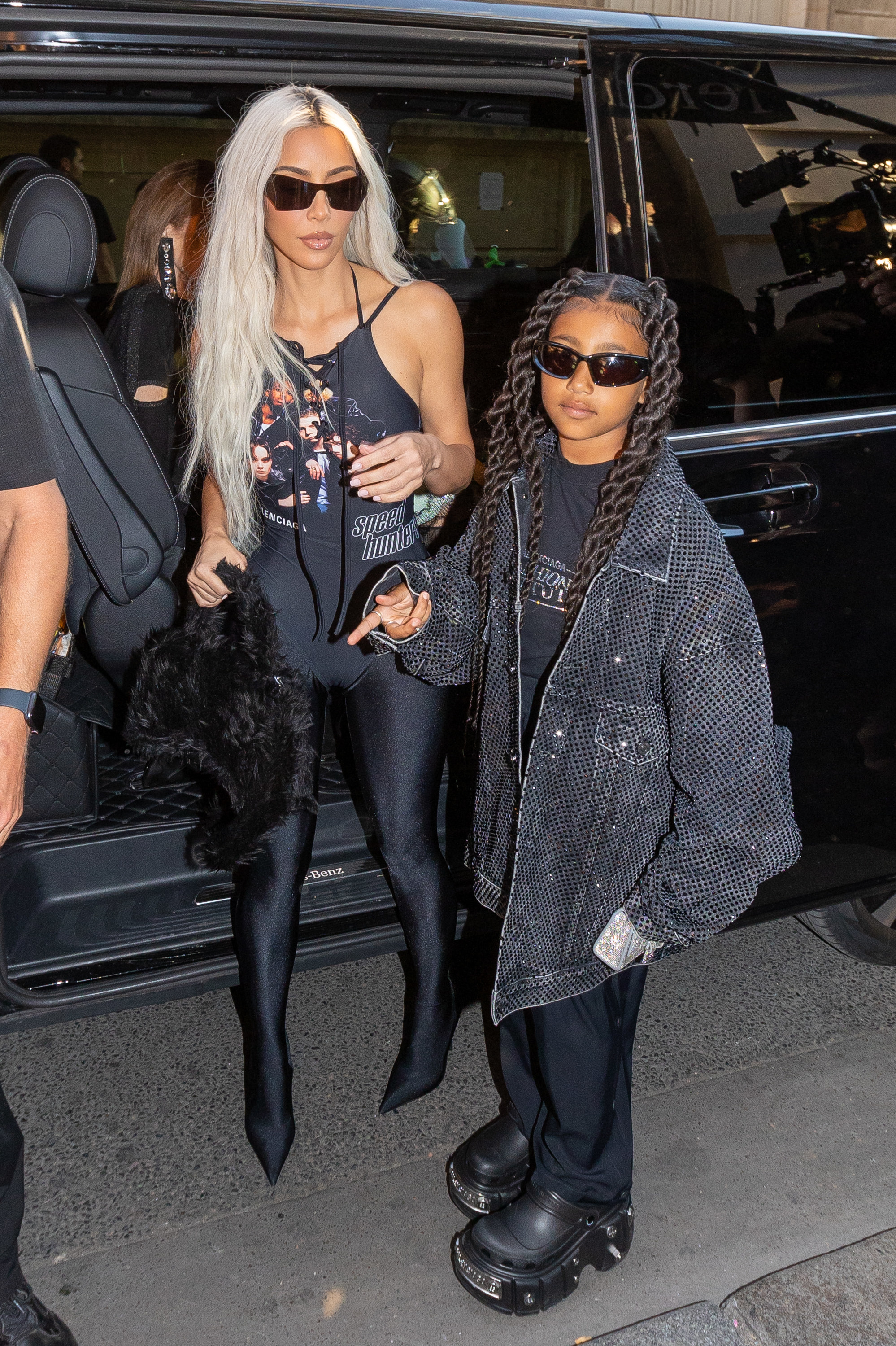 Crowds gathered as the superstar pair made their way into the luxury store, with Kim dressed accordingly in a shocking neon pant-boot number from the French fashion house, which she paired with black shades and her flowing platinum locks.
And despite the fierce glow emanating from Kim's green ensemble, the Skims founder was upstaged by her sidekick, who walked happily alongside rocking a familiar-looking blue varsity jacket.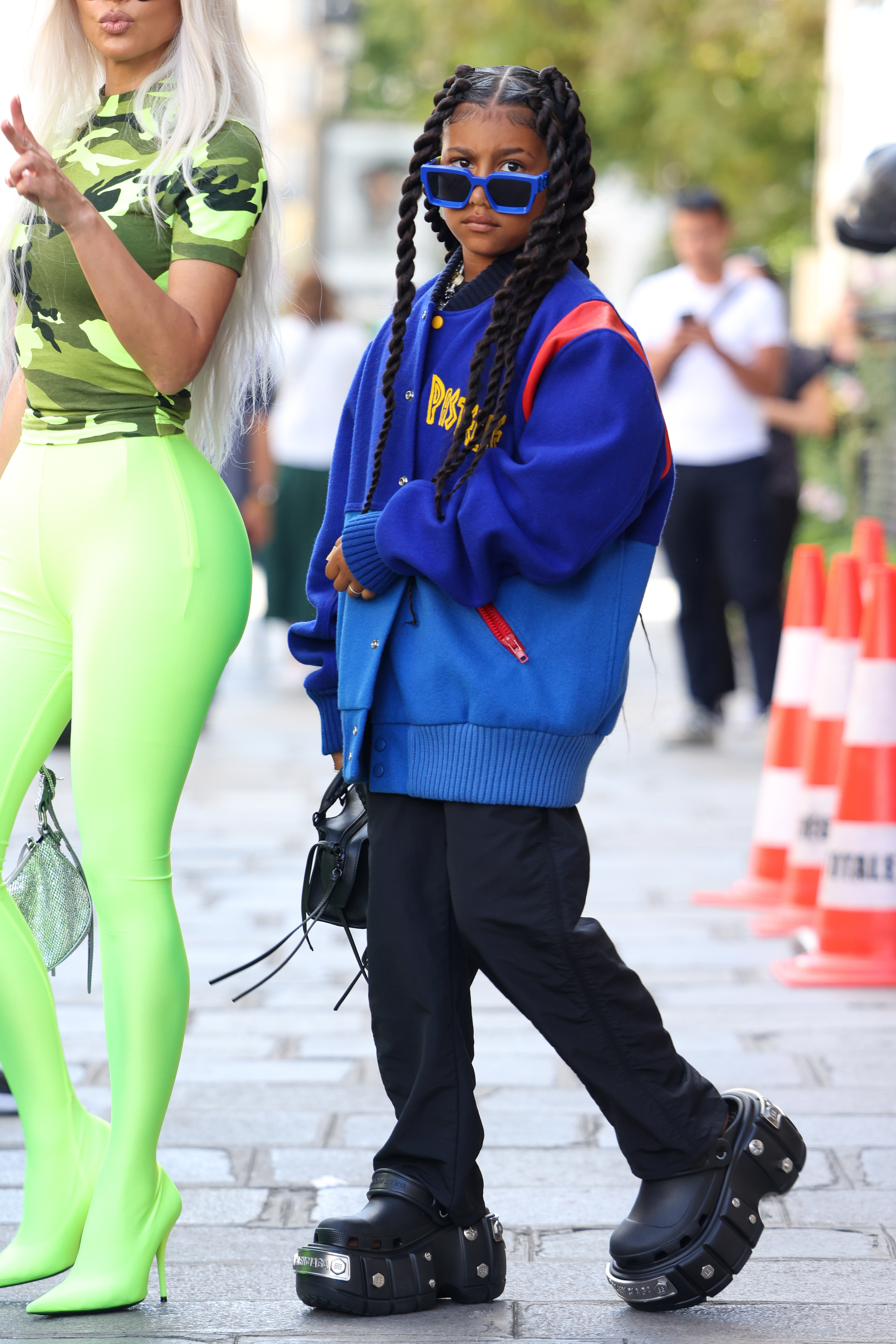 The cobalt blue look quickly piqued the interest of longtime Kanye fans, with its oversized fit confirming suspicions that Northie may have borrowed the piece from her father's archive.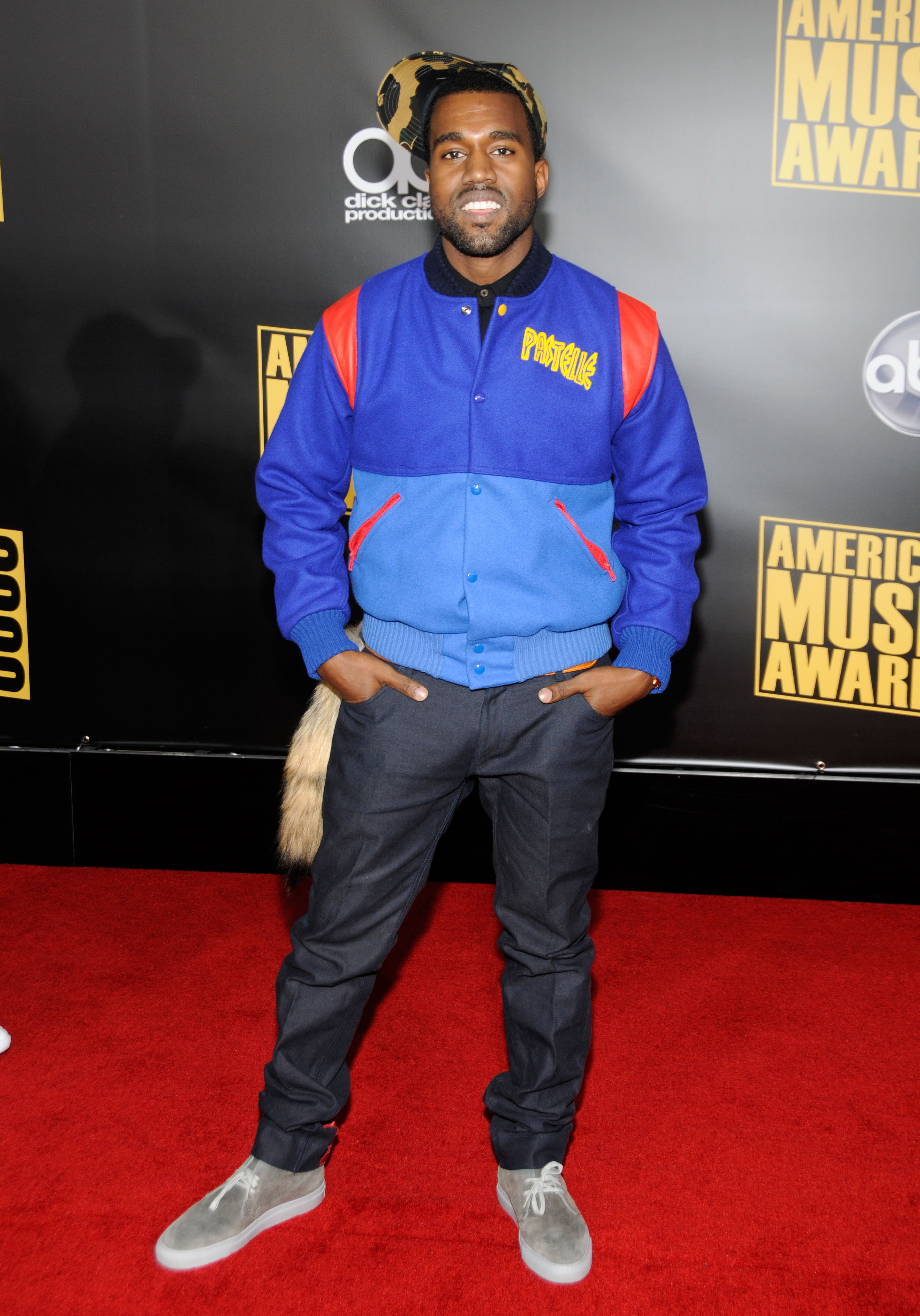 However, this jacket is not just any garment from her dad's collection. Oh, no. Northie's look marks an entire era of Kanye's fashion career — an era that, for reasons that still remain unclear, never quite saw the light of day.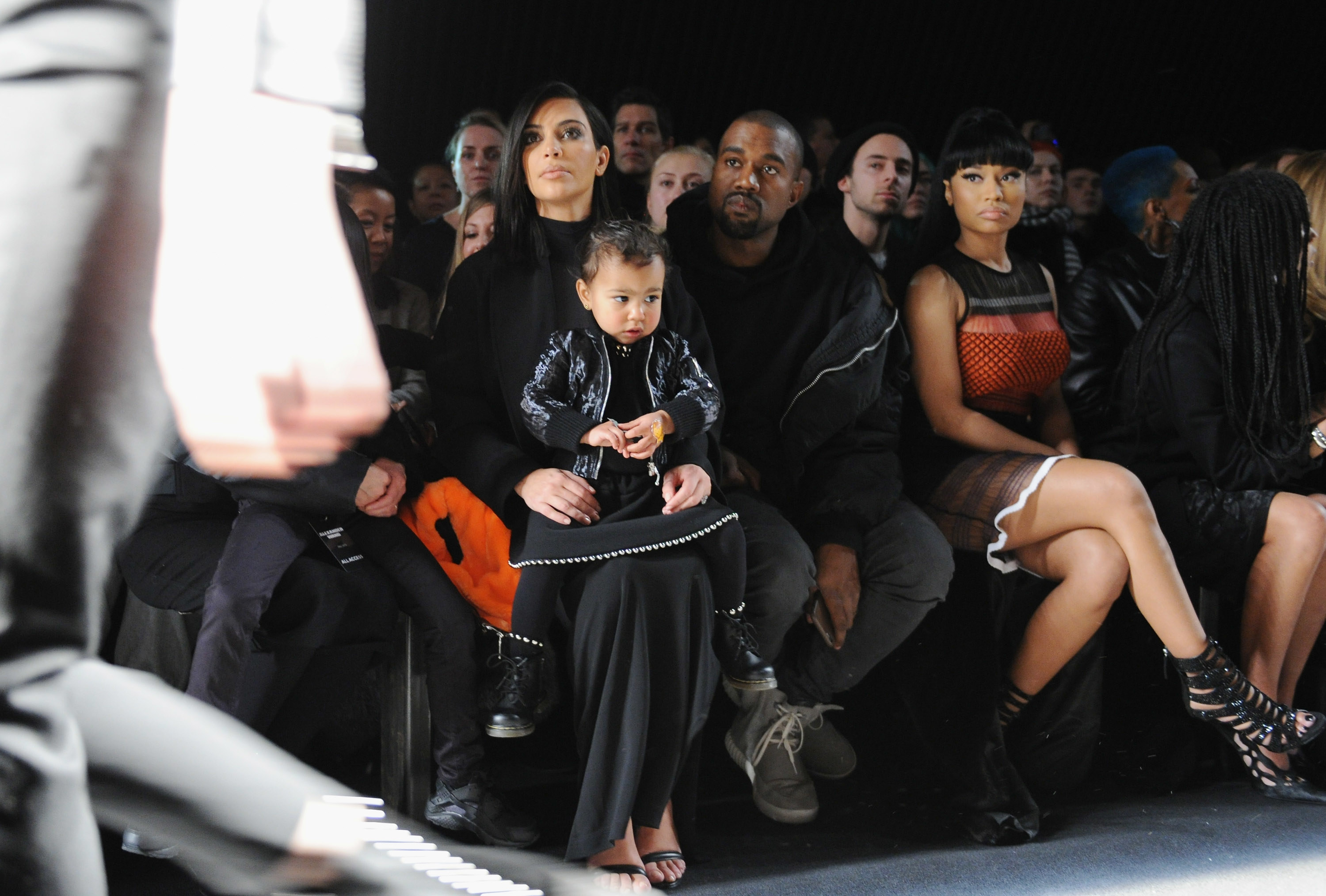 Long before Yeezy dominated the fashion cycle, and prior to the days that eager fans would line the streets in hopes of copping a pair of Kanye's sneaker collabs, there was Pastelle — Ye's first attempted foray into the fashion world.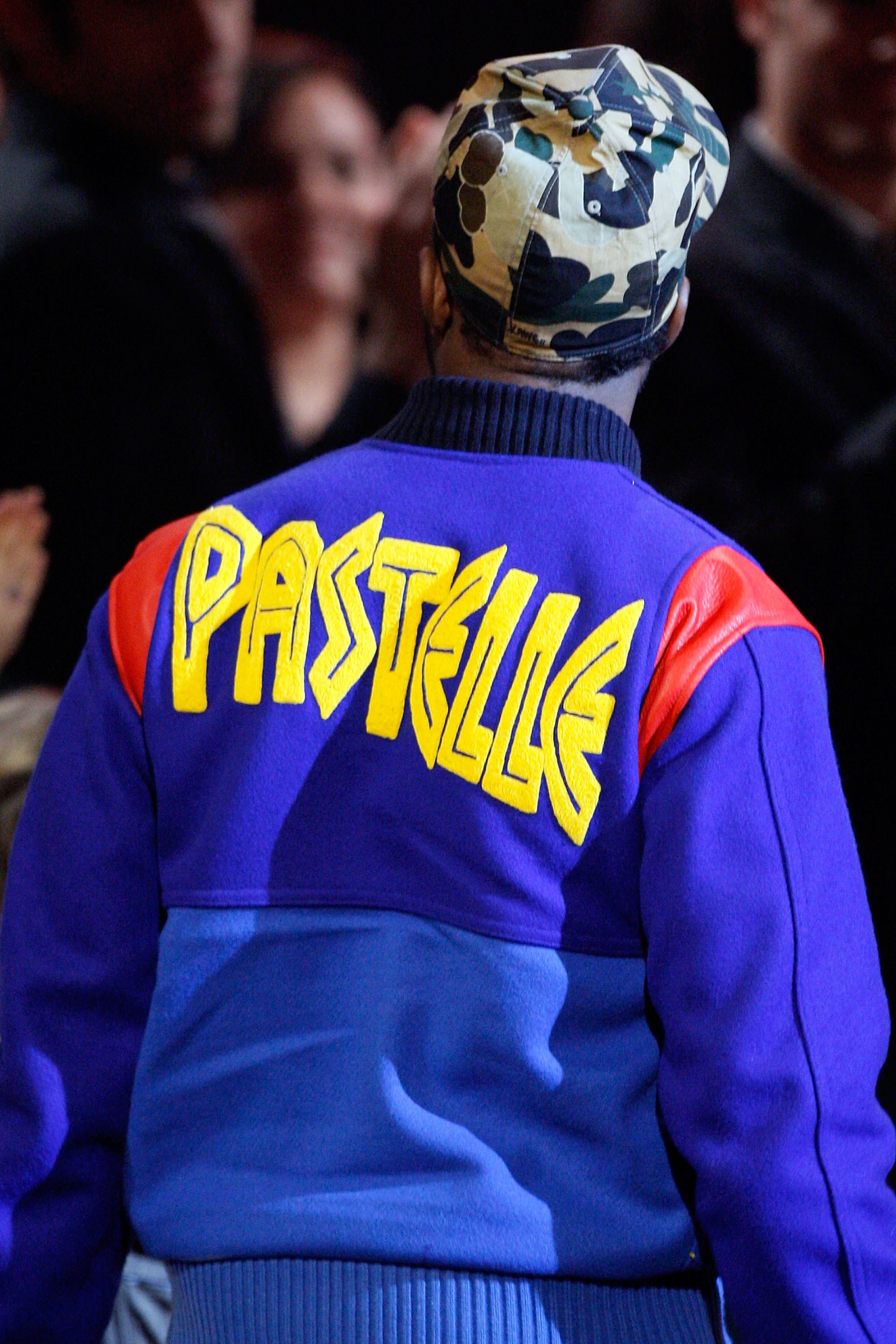 Of course, Ye's fans will know all about Pastelle and how he teased the collection in the 2000s before it mysteriously fizzled out. However, if you need a little bit of context, here's why you might not know about the rapper's defunct fashion label.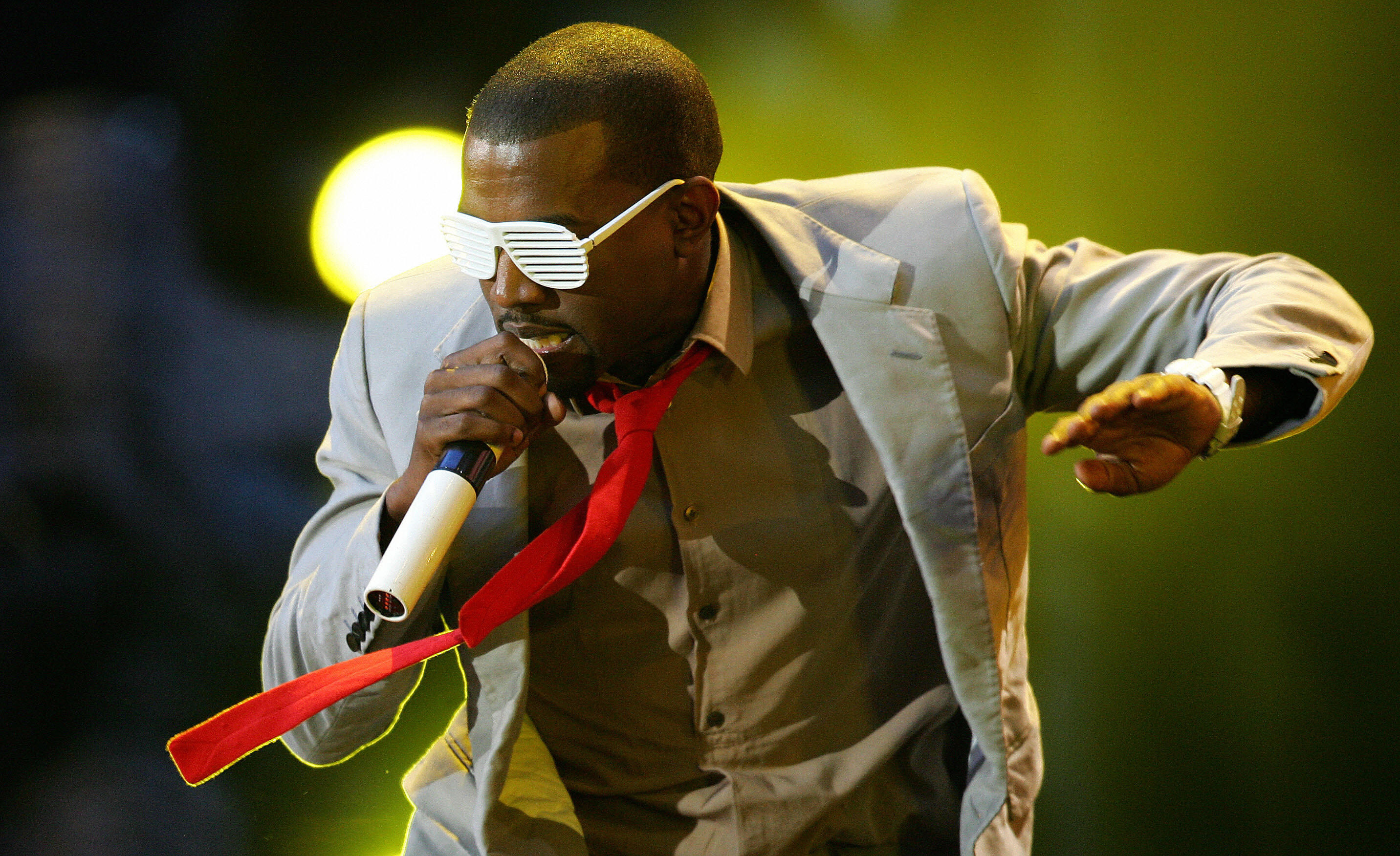 So, in 2007, off the back of the success of his first three critically acclaimed albums, Ye, who had always shown a very keen interest in art and design, began subtly handpicking a collection of designers and creatives to contribute to a new fashion venture: a brand that would go on to be known as Pastelle.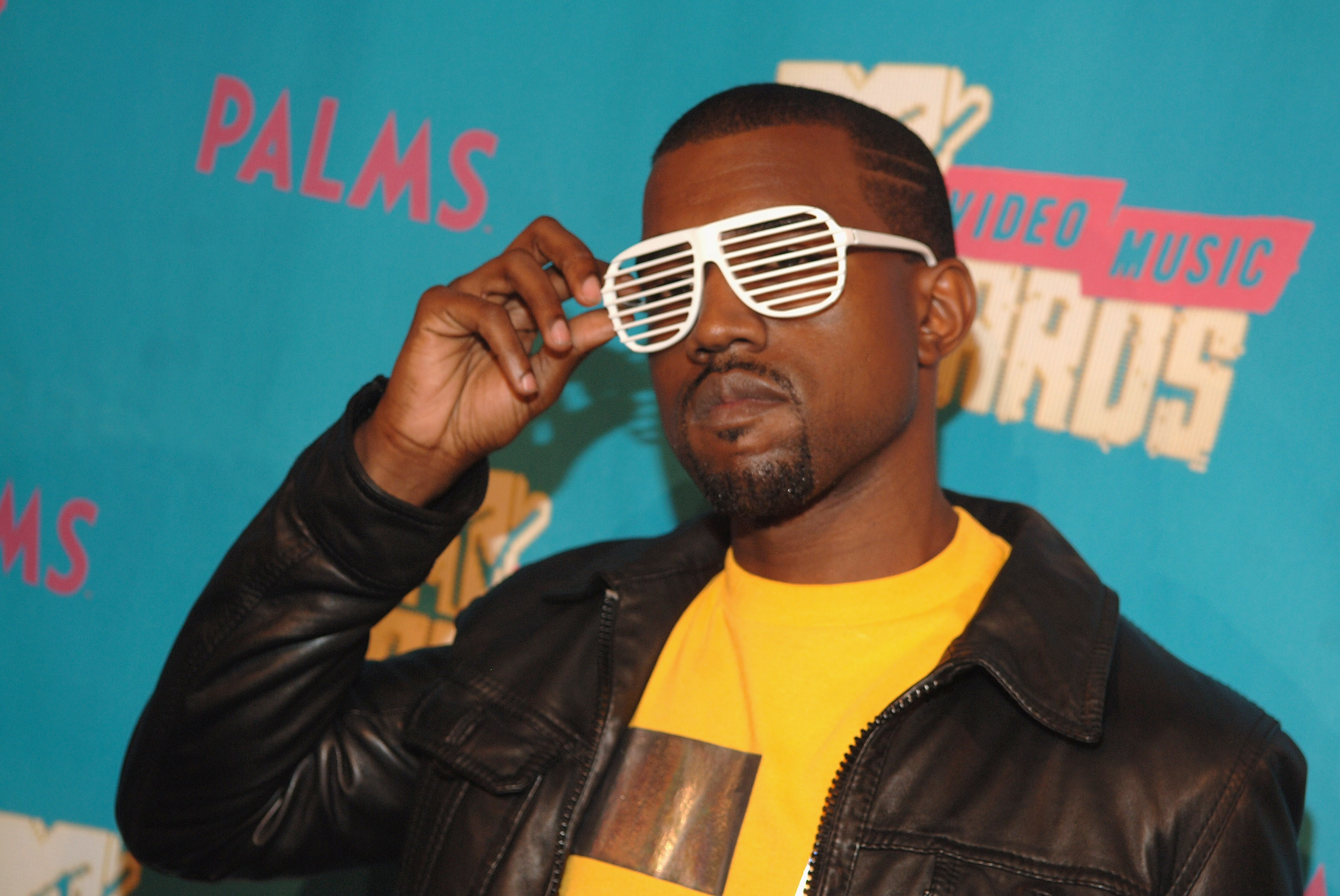 The creative team included the likes of Virgil Abloh, jeweler Ben Baller, artist KAWS, and Kim Jones of Dior and Fendi. However, according to a fascinating piece from Complex charting the history of the brand, it was never really clear just how many people were on board.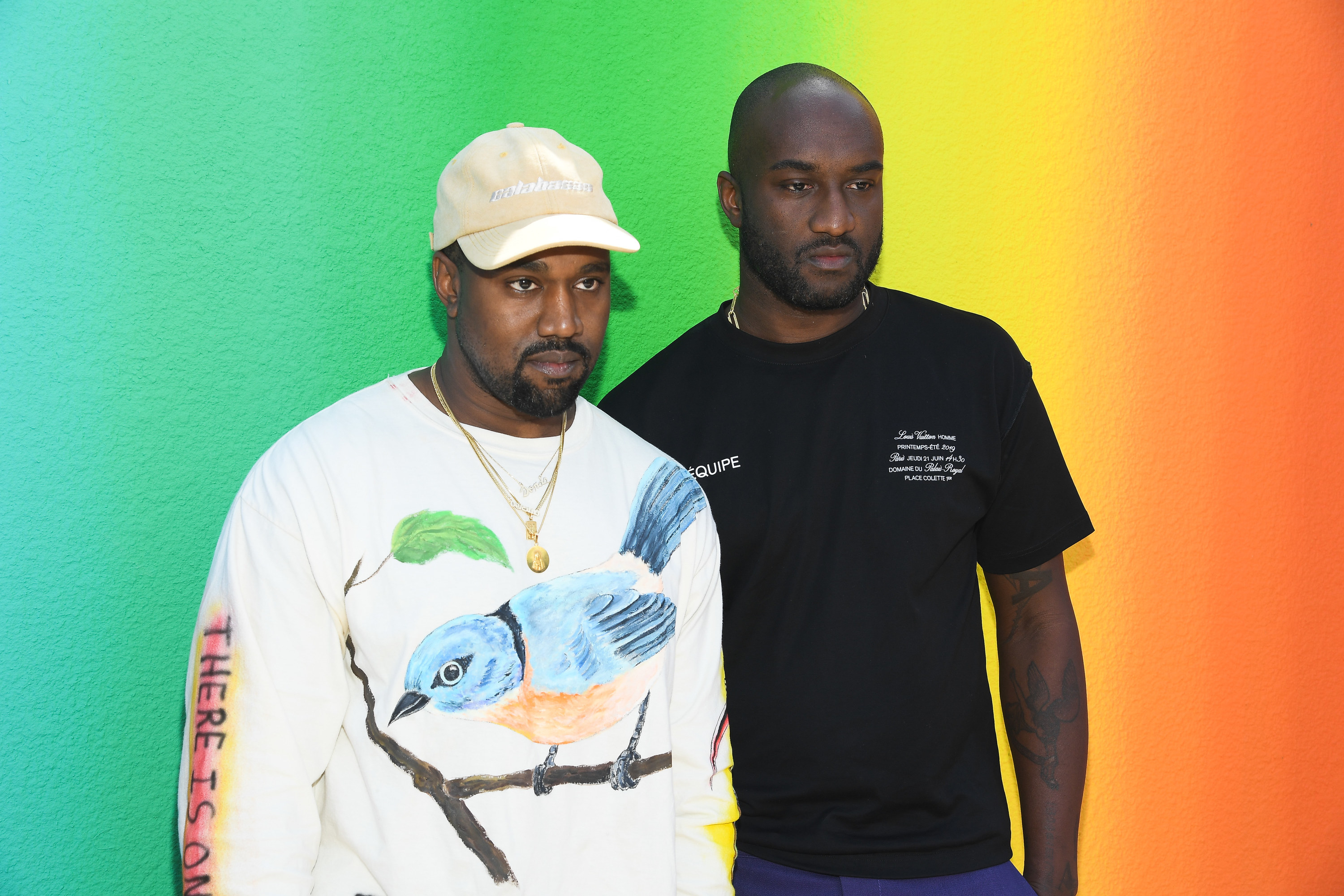 "I think he wanted [Pastelle] to be the sum of the best things he found, personalized by him," one of Ye's collaborators, Simon Beckerman, told Complex in 2018. "So, he chose the best people, or who he thought were the best, to collaborate with."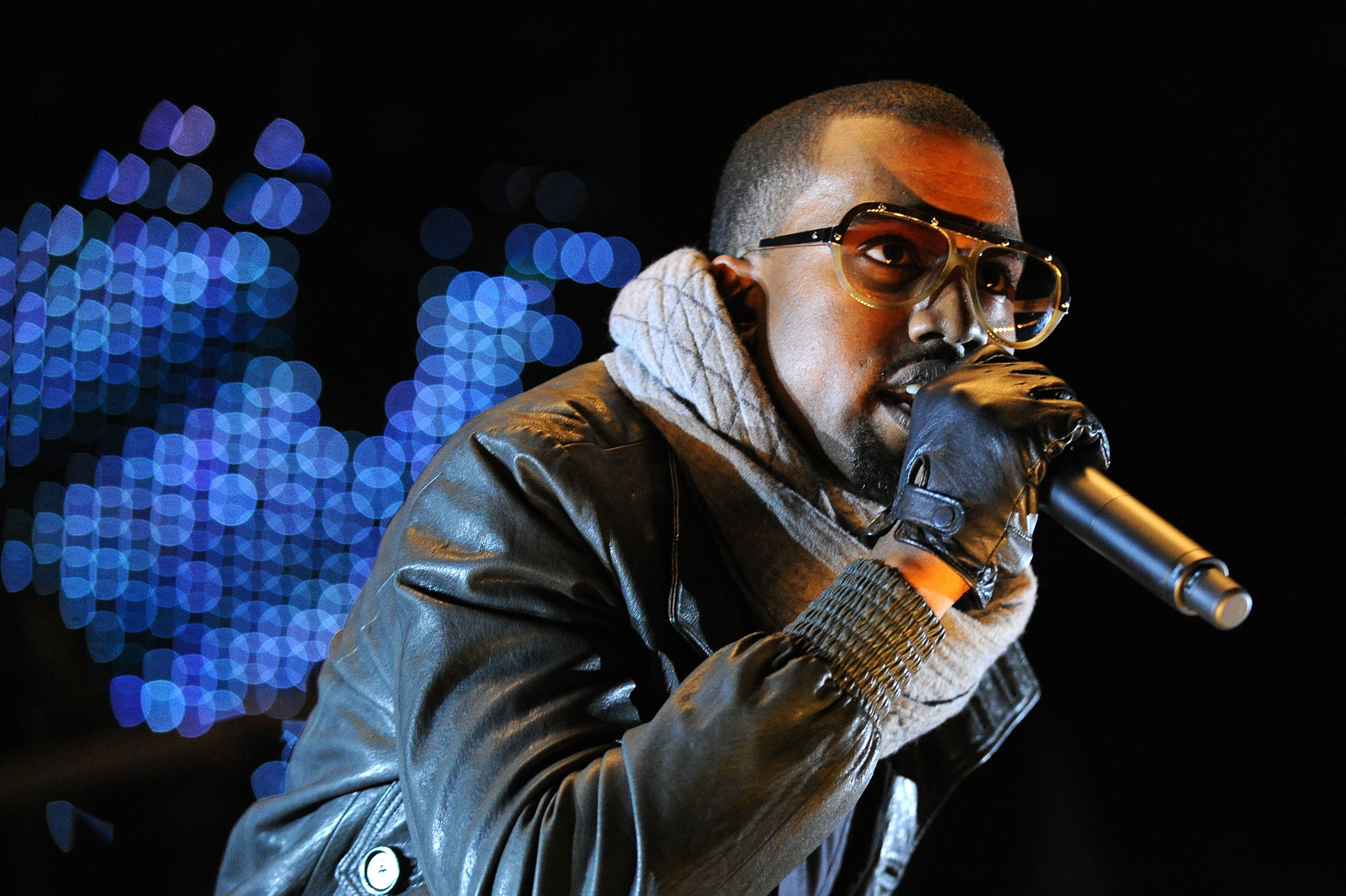 Joining forces from across all corners of the fashion industry, the collaborative team communicated via phone and email, working together to design only a handful of exclusive Pastelle samples that Kanye would go on to wear in public on various occasions throughout 2008.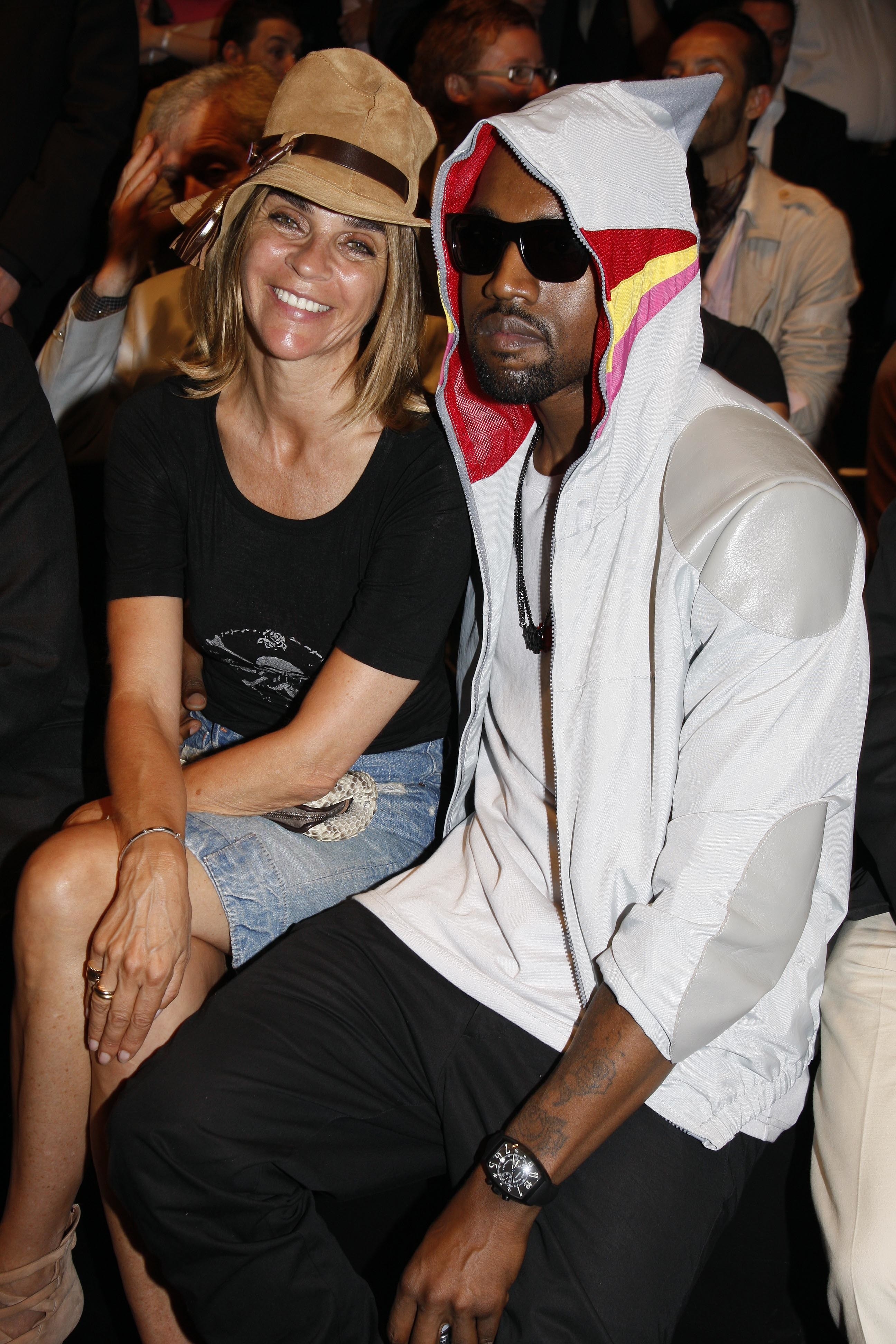 As Ye stepped out in the head-turning new designs, public demand for the official release of Pastelle soared immensely, particularly after he attended the American Music Awards in 2008 wearing a memorable blue varsity jacket, which was emblazoned with the mysterious brand name.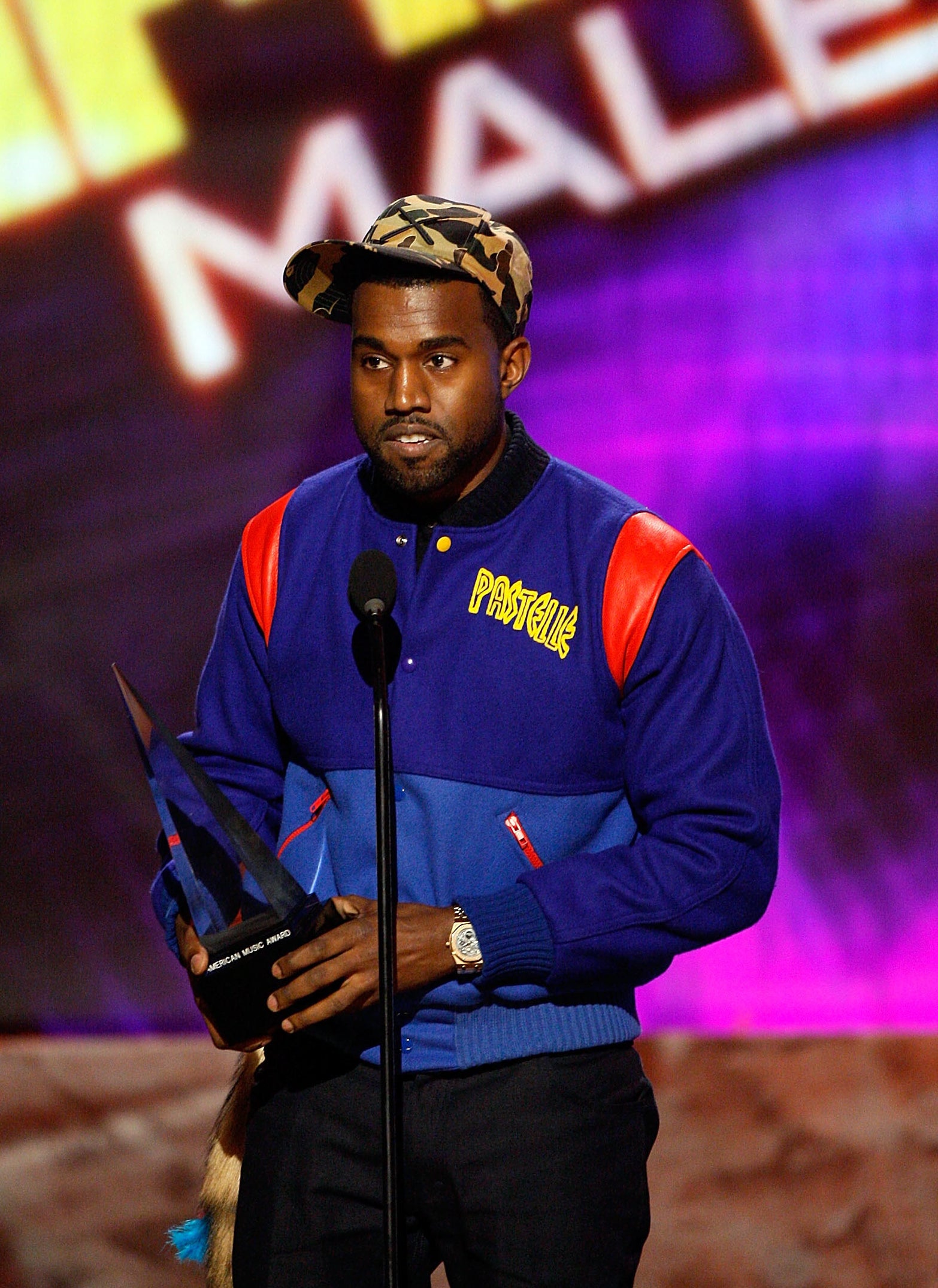 However, a grand unveiling of the line never came.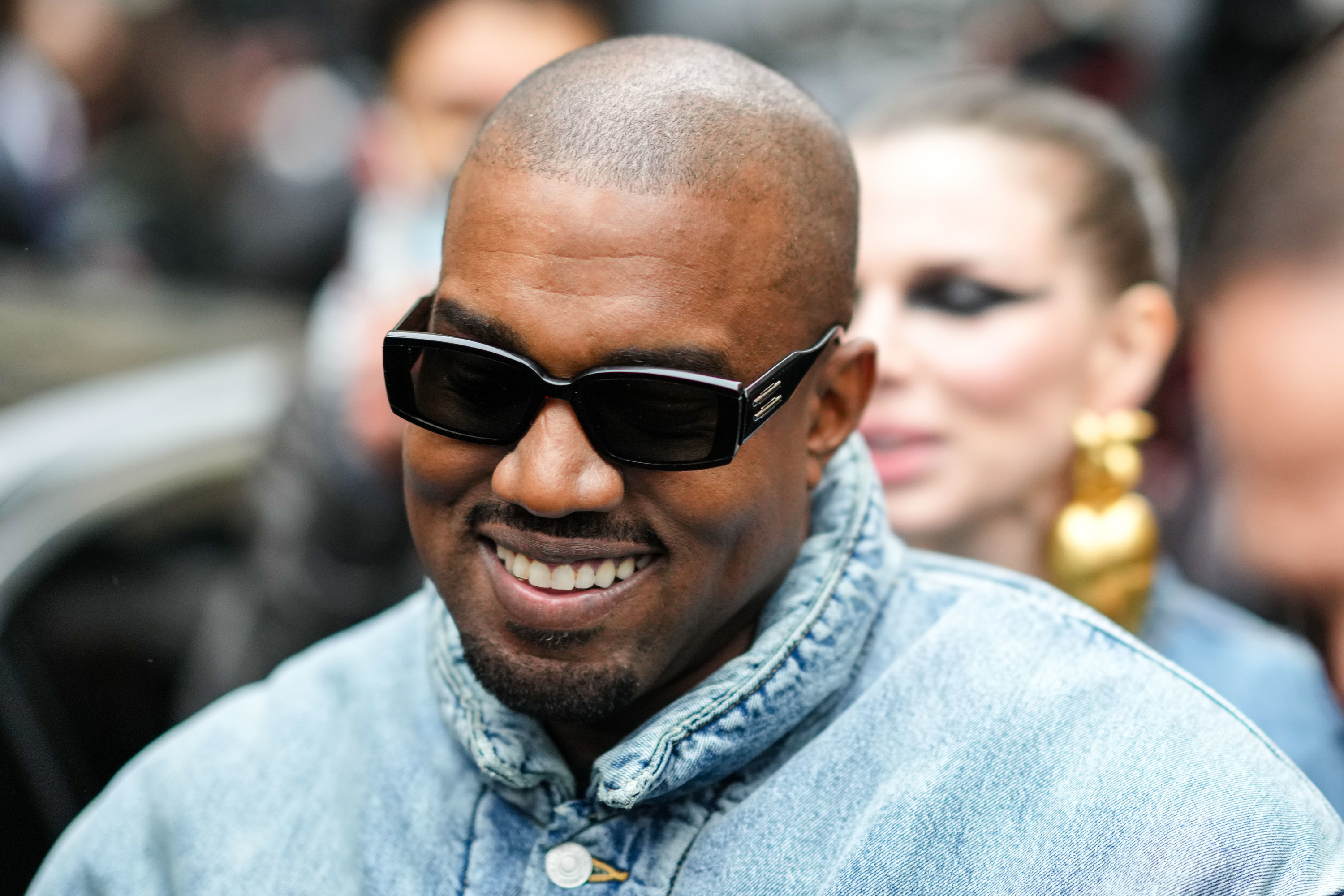 In 2009, after photos from a supposed Pastelle "lookbook" were leaked online, a spokesperson for Kanye confirmed that the line was no longer happening.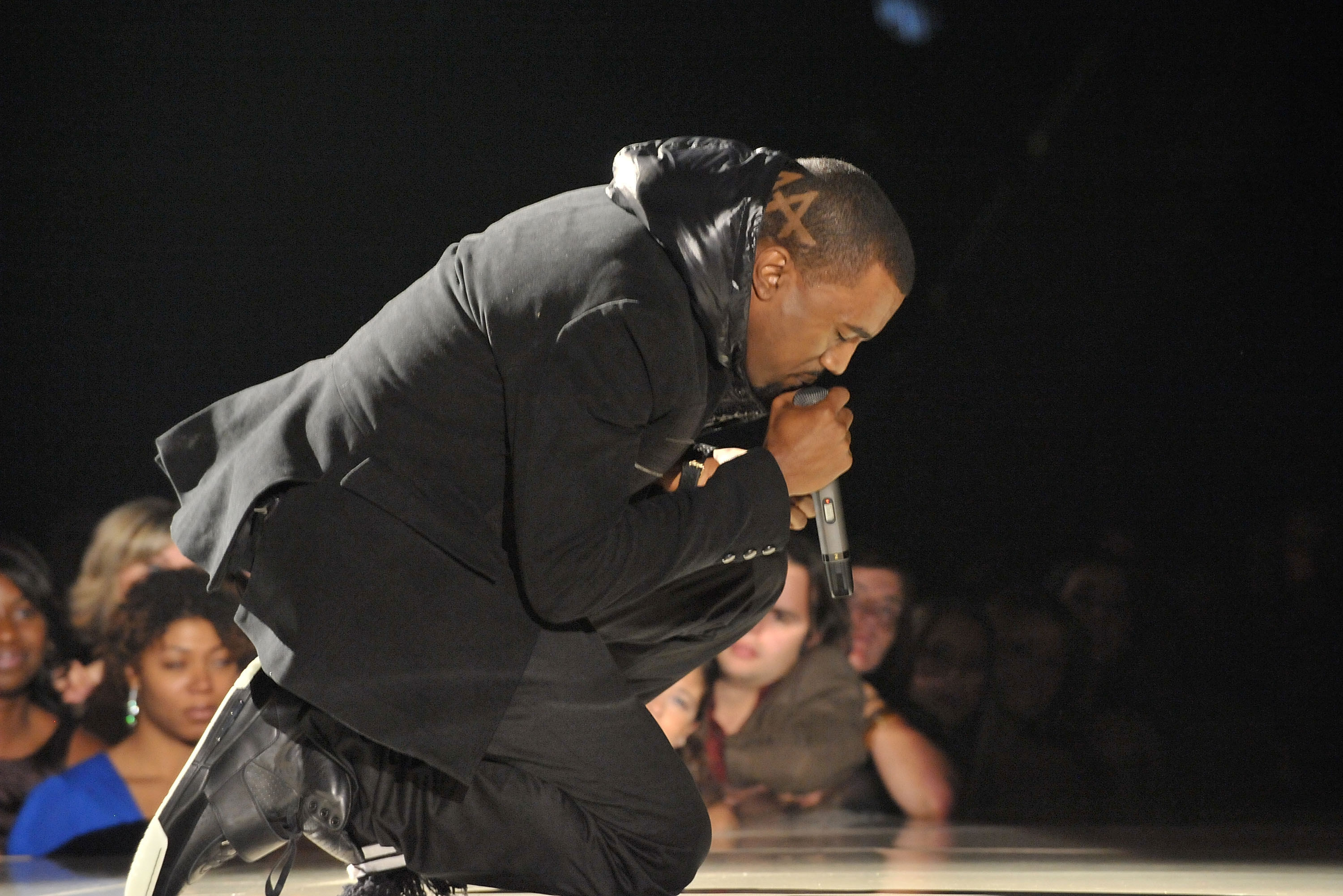 Quite like the fans who had been so eager for its release, the all-star team of contributors who worked on the designs were reportedly left in the dark about the call to pull the plug on Pastelle, with some speculating that Ye's decision to backtrack may have been influenced by the death of his mother in 2007.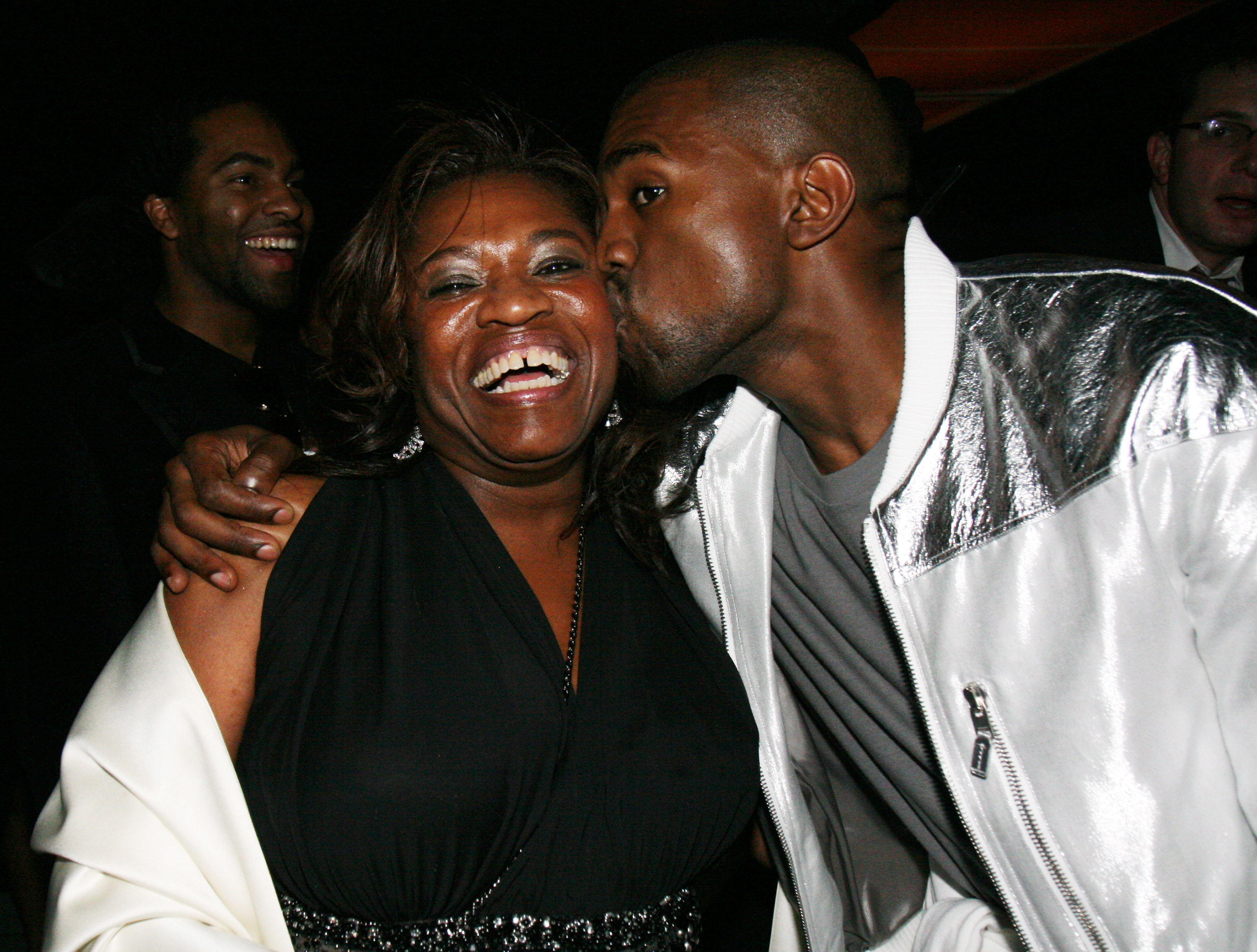 When exploring the untold story of Pastelle in 2018, Complex reached out to Ye for comment, though his team declined the offer. Instead, a member of his inner circle theorized that the decision came down to two reasons.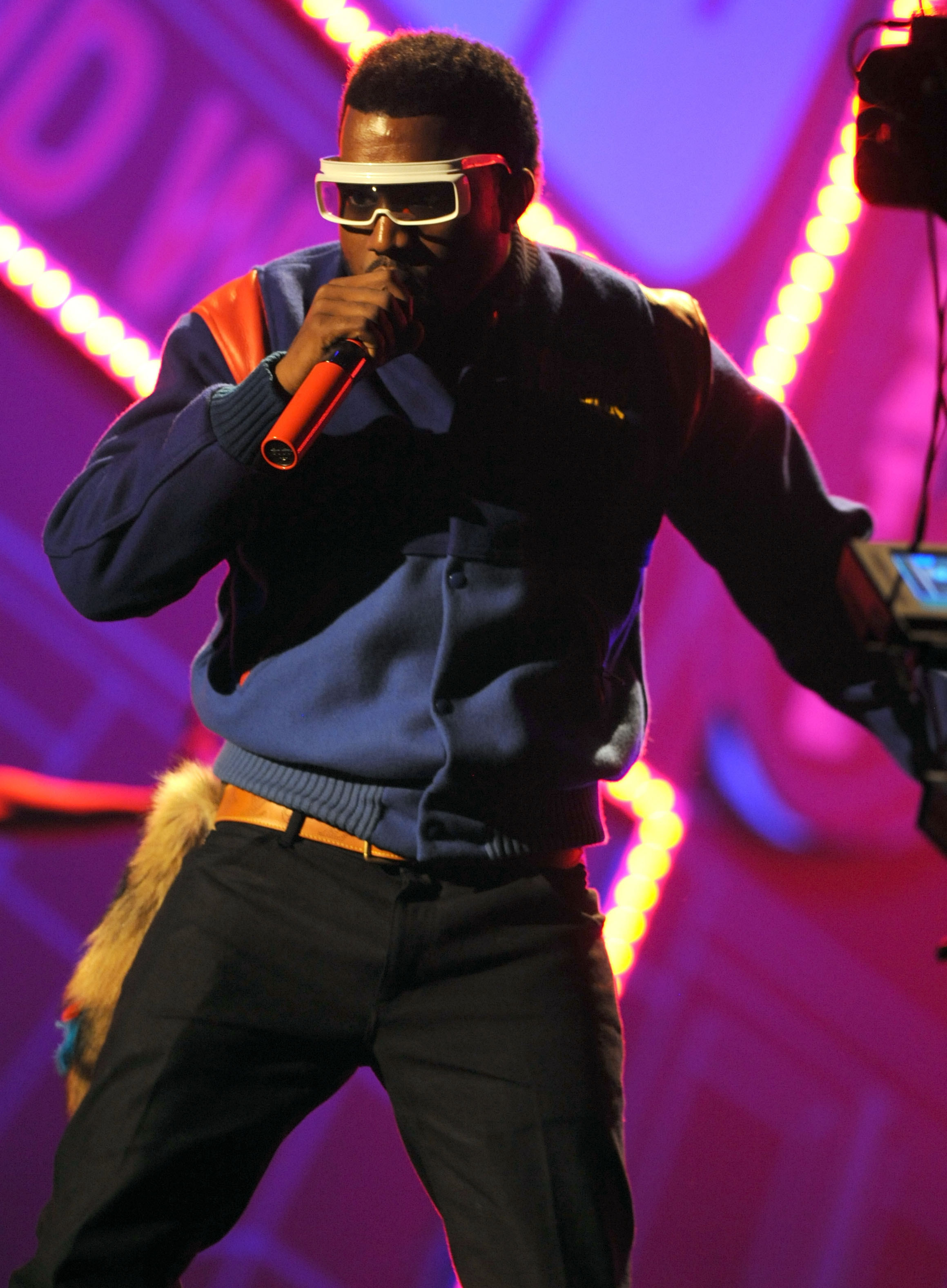 "In the rapper's mind, the collection wasn't ready, and he wanted to turn his focus to a high-end women's line, something his current team wasn't set up to do," they suggested.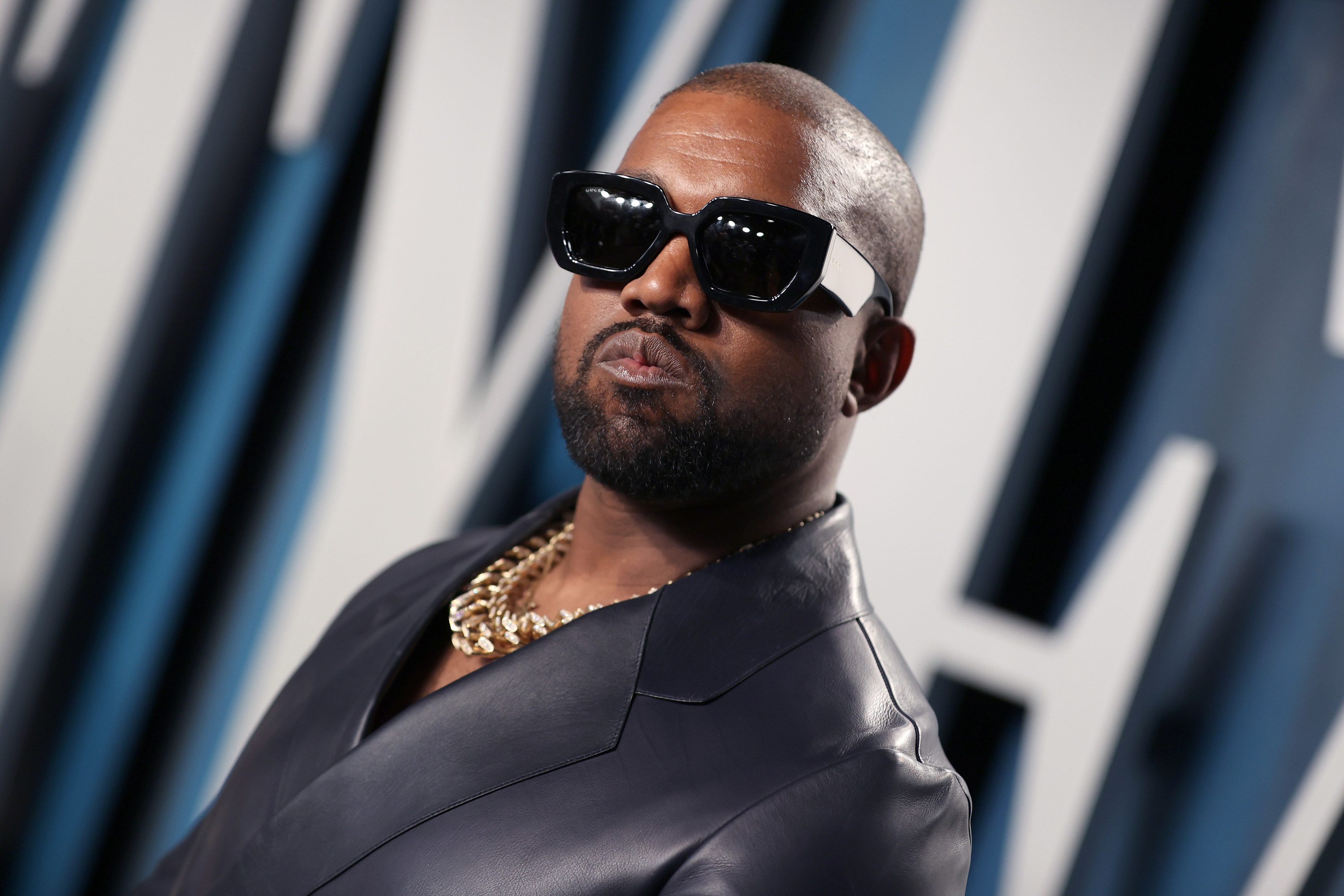 Of course, it's no secret that Kanye went on to achieve huge success in the fashion world, linking up with Nike to create his first Yeezy collaboration soon after.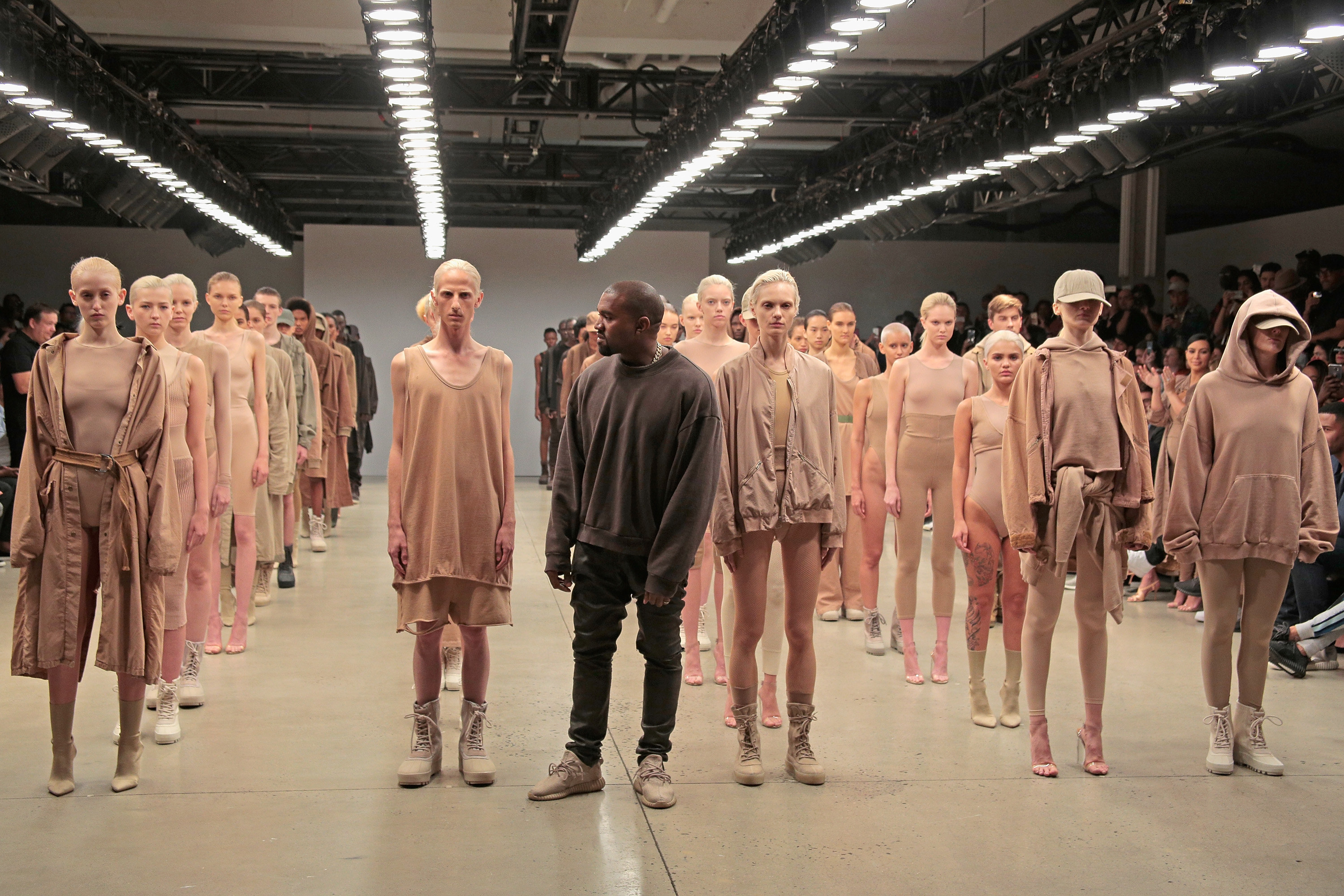 However, 13 years on and Kanye's legion of die-hard fans are still captivated by the rapid rise and fall of Pastelle, with the cobalt blue varsity jacket existing as a symbol of what could have been.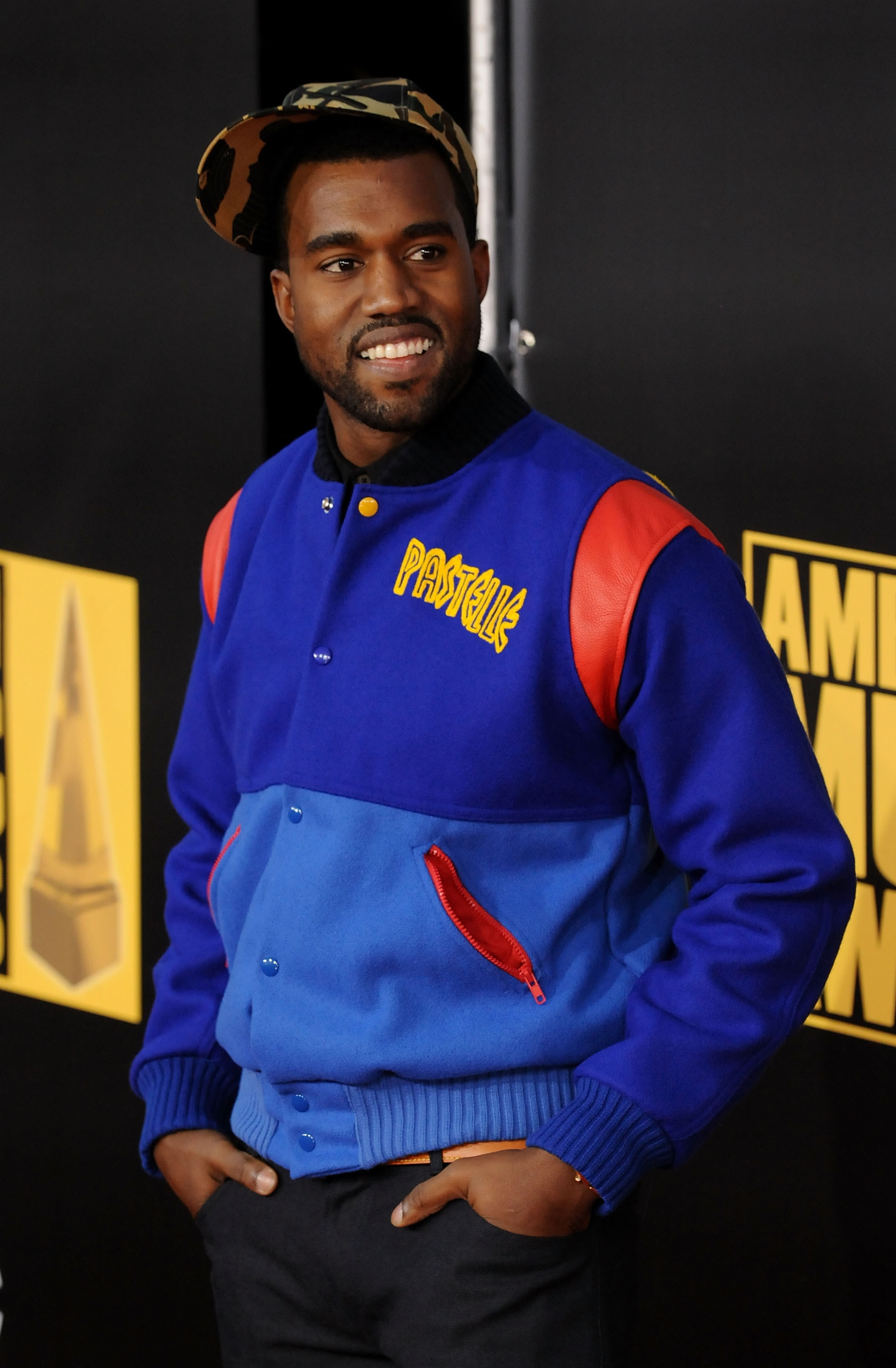 It's for this reason that Kanye fans and fashionistas alike were pretty excited to see little North rocking the famed look all these years later.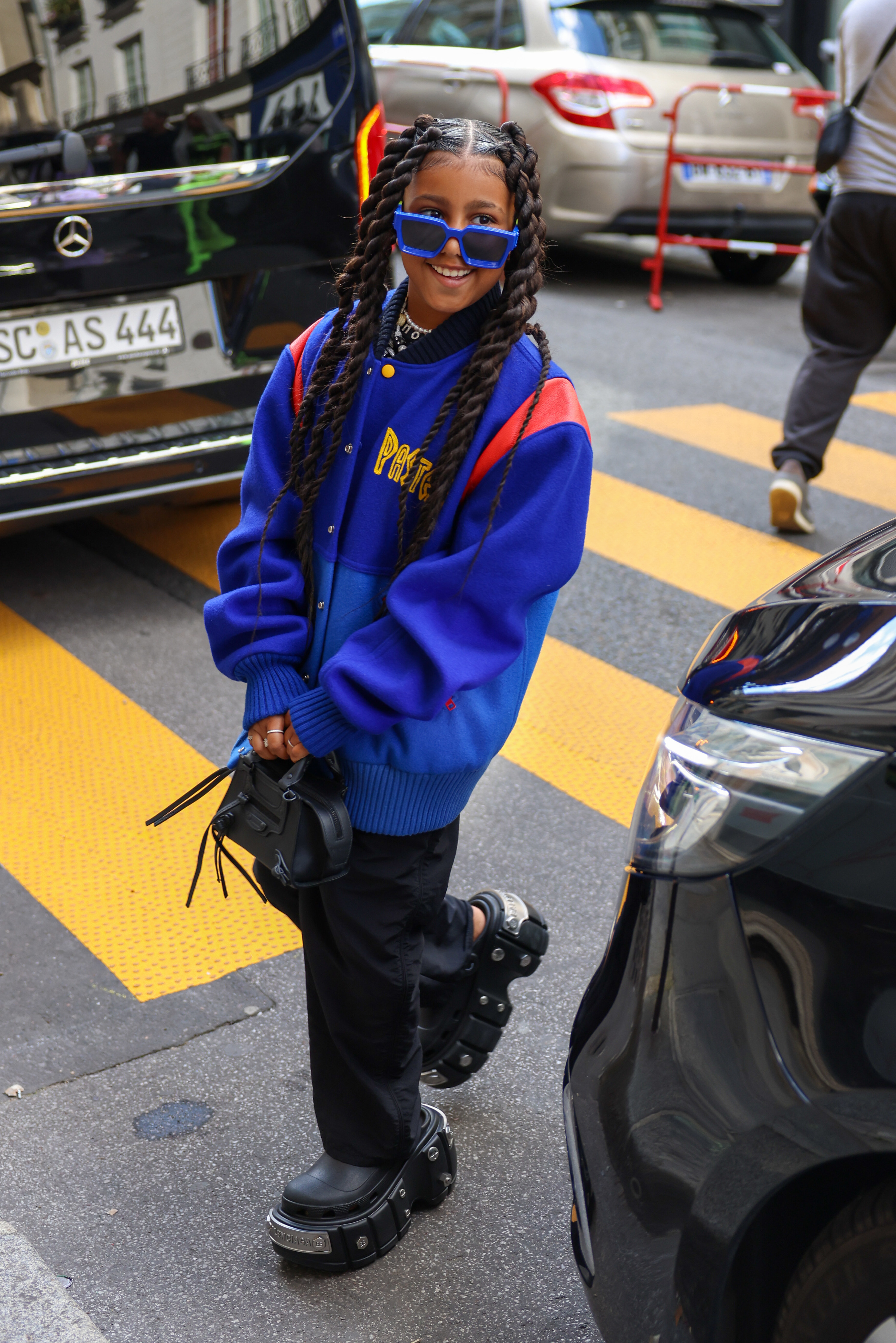 "North in kanye's pastelle jacket might be the biggest flex in street style history," tweeted fashion writer Emily Kirkpatrick.
Well, she may have only just turned 9, but North certainly shows promise as a mini fashion superstar in her own right. Maybe she and her dad could team up and finally get the ball rolling on the long-lost Pastelle collection?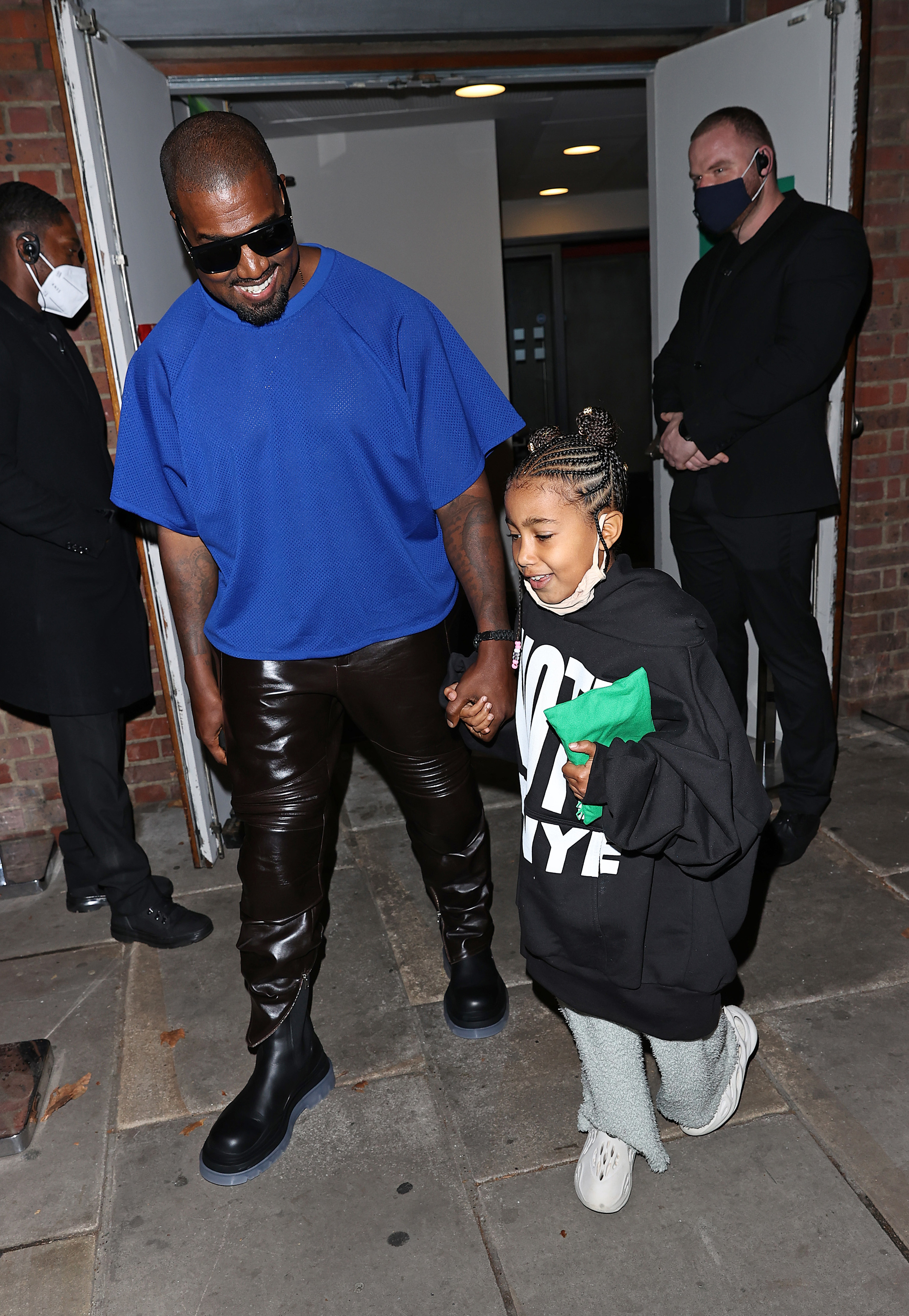 When it comes to Kanye, I guess we'll never know.