After a year of contentious discourse centering on "nepo babies" in Hollywood, North West is showing her famous peers how it's done.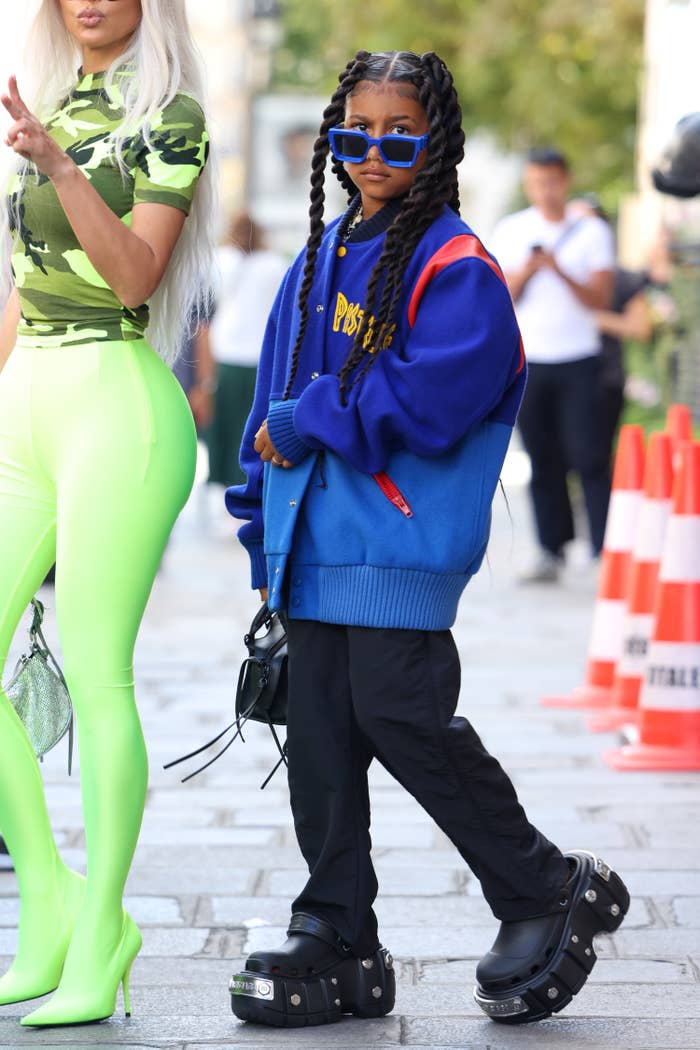 From directing impressive TikTok videos to dabbling in art and design, North's array of hobbies has long had fans speculating whether she might eventually follow in her father's creative footsteps or even pursue business endeavors like her mom.
Over the weekend, Kim took North and her friends on a special trip to Las Vegas to watch Katy's Play residency, where midway through the show, the singer invited North up onto the stage.
In an adorable video that Kim uploaded to her Instagram story, Katy can be seen picking the excited 9-year-old out from the crowd and challenging her to participate in a "walk-off competition."
"Is that— is that North West?" Katy called out, prompting cheers from the crowd. "Oh my god, I have seen all of your TikToks! It's not her? It is her?"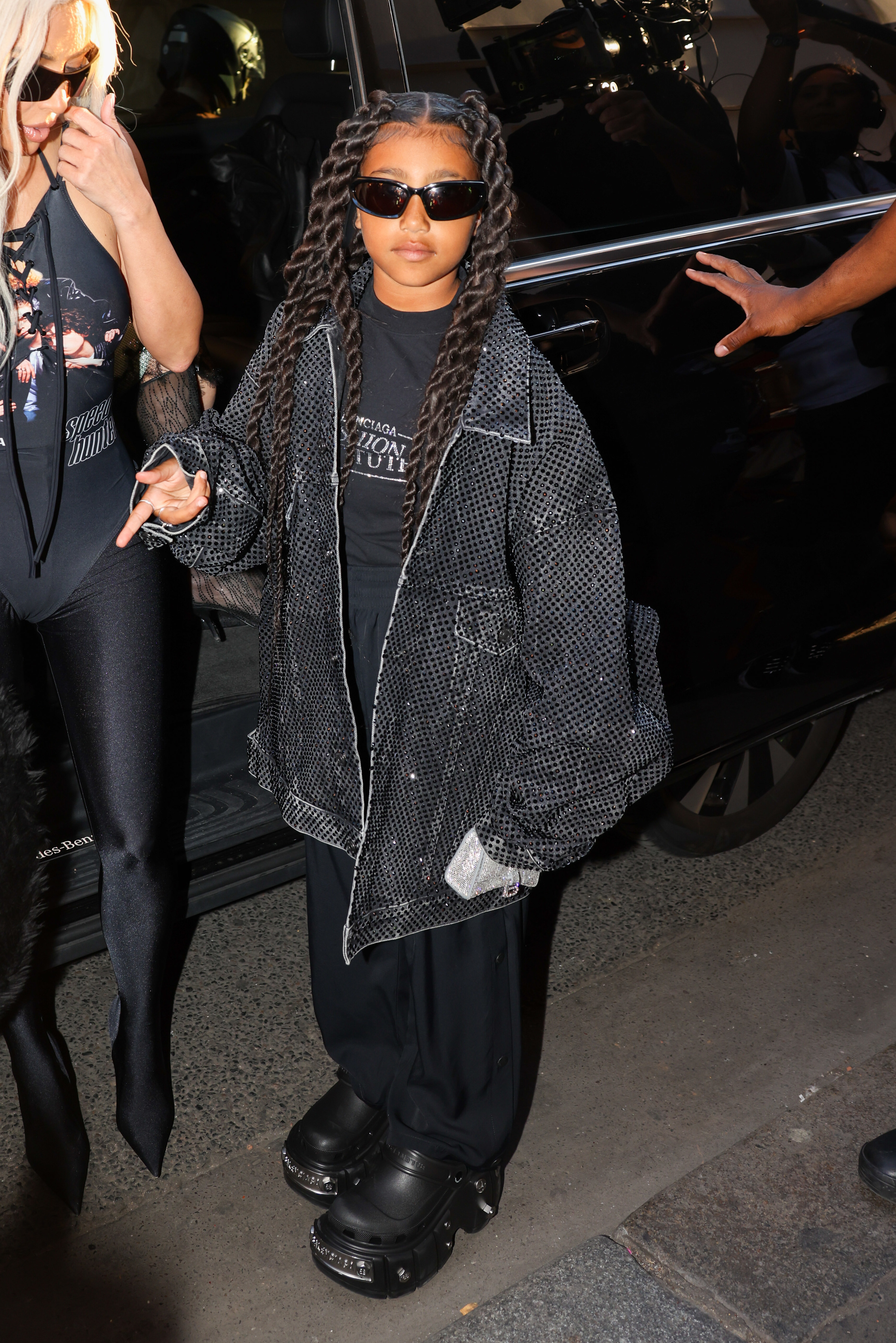 Once North made it up to the stage, Katy asked, "I know your name, but what's your name?" to which she responded shyly, "Uh, North."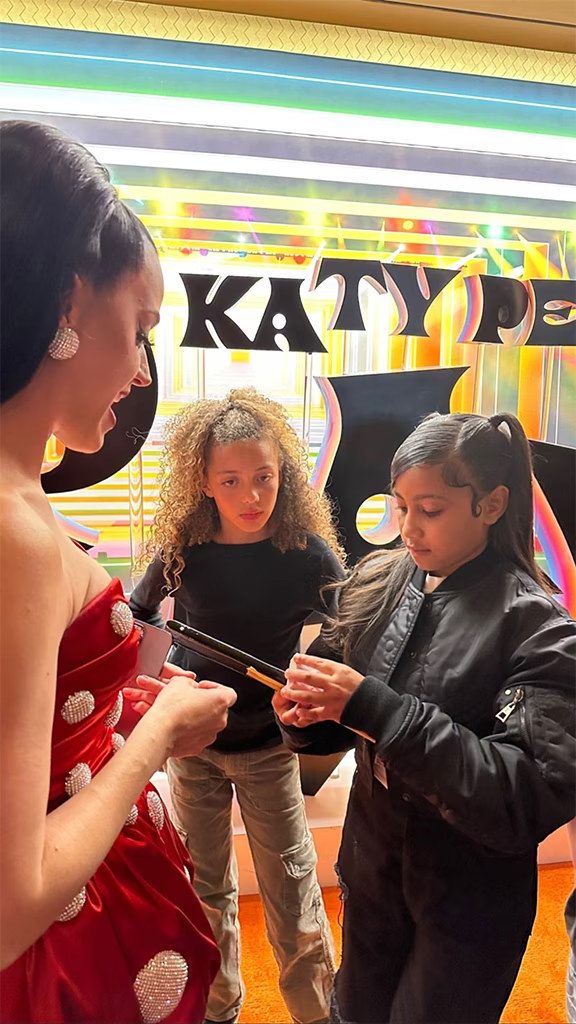 As the crowd watched on, Katy explained that the reason she knew North's name already was that she's a huge fan of her TikTok account, adding: "You're a really good dancer and I thought, what better way to be a great dancer [than] to show the world your awesome dance moves?"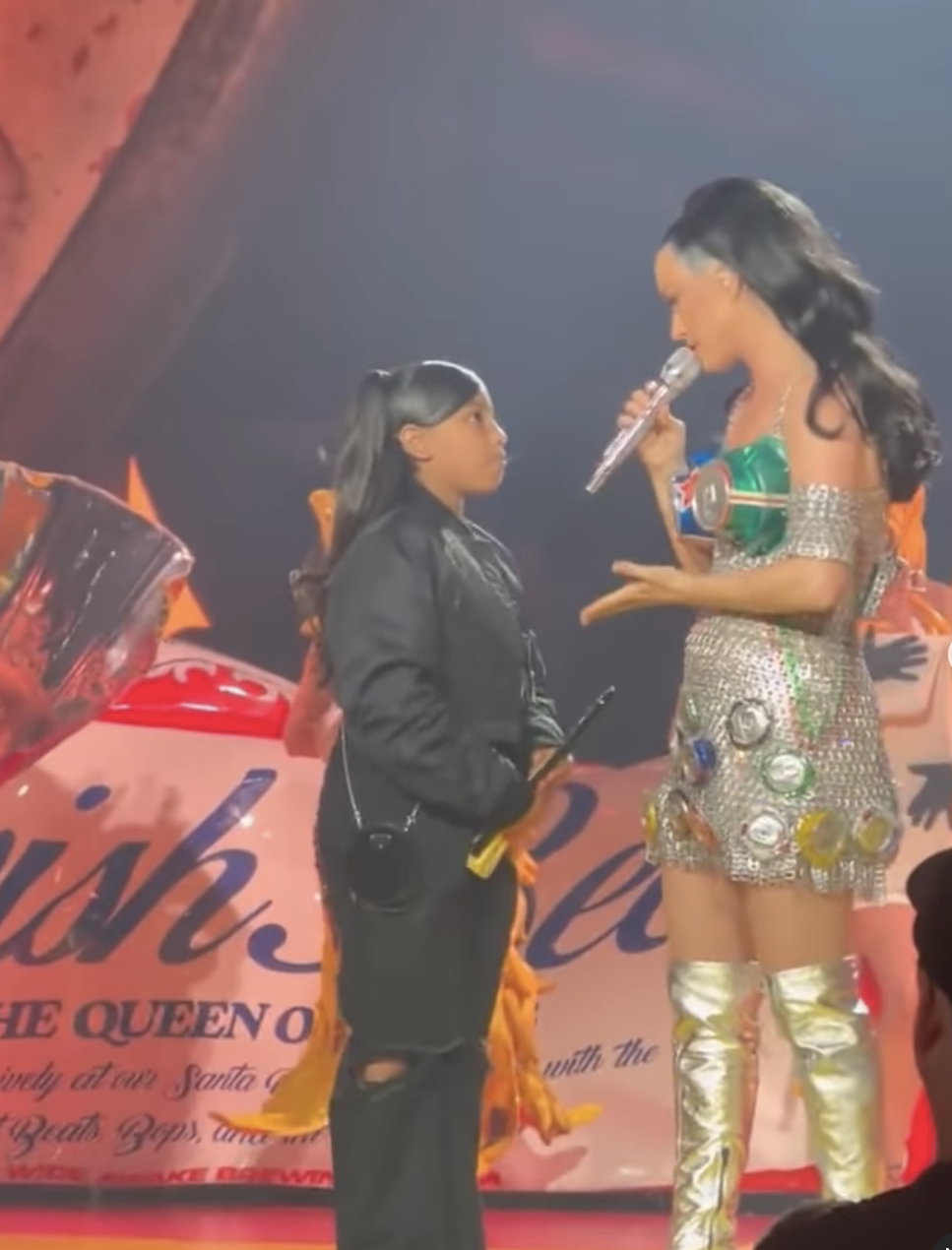 North was on board, but only on the condition that her friends could join in too, to which Katy agreed.
Before the dance party got underway, the "Teenage Dream" singer took a moment to get sentimental, saying: "You're 9, that's so awesome. You know, at 9 years old, I started singing. That's when I found my little spark."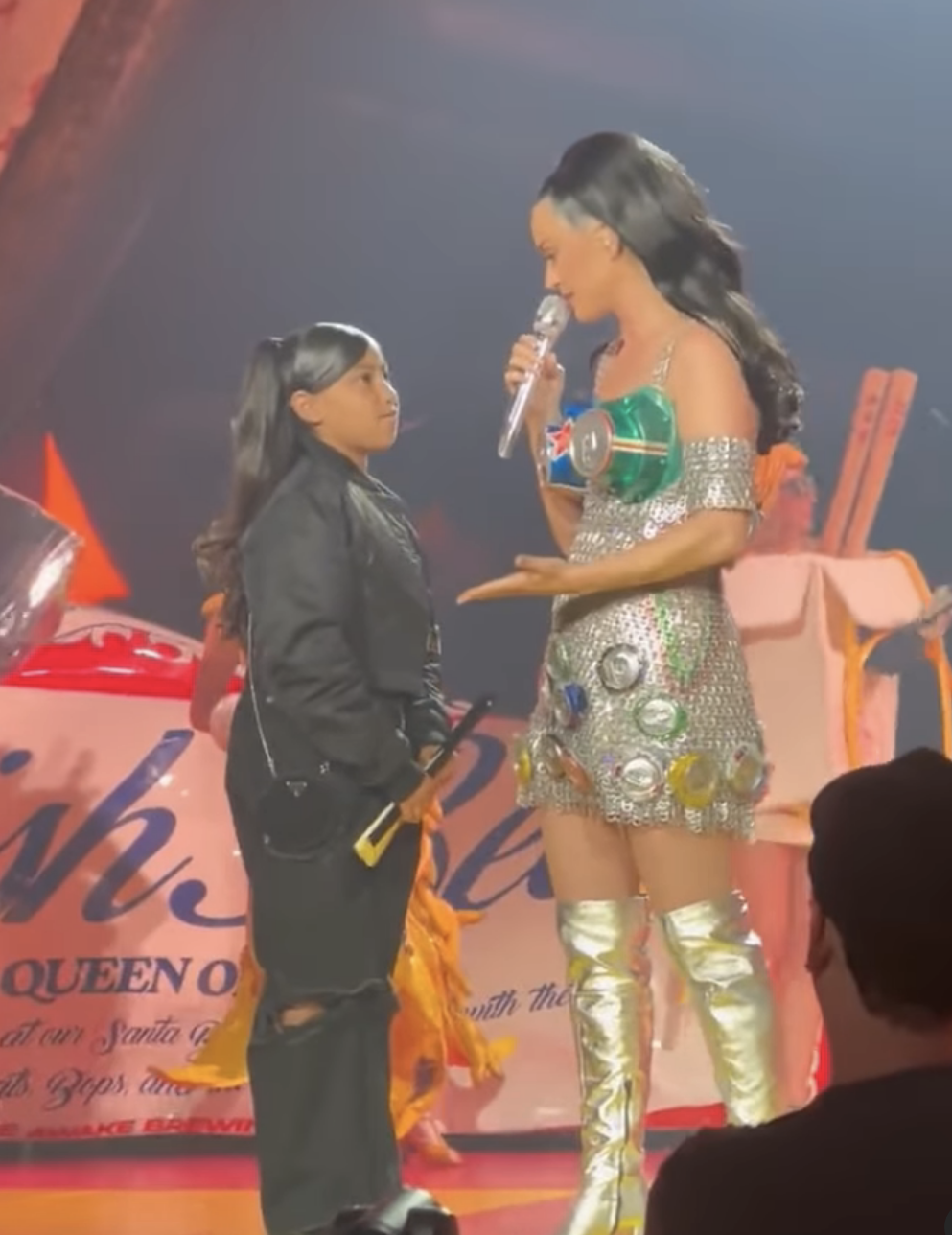 In turn, Katy proceeded to ask North, "What do you want to be when you grow up?" North casually replied, "Uh, everything."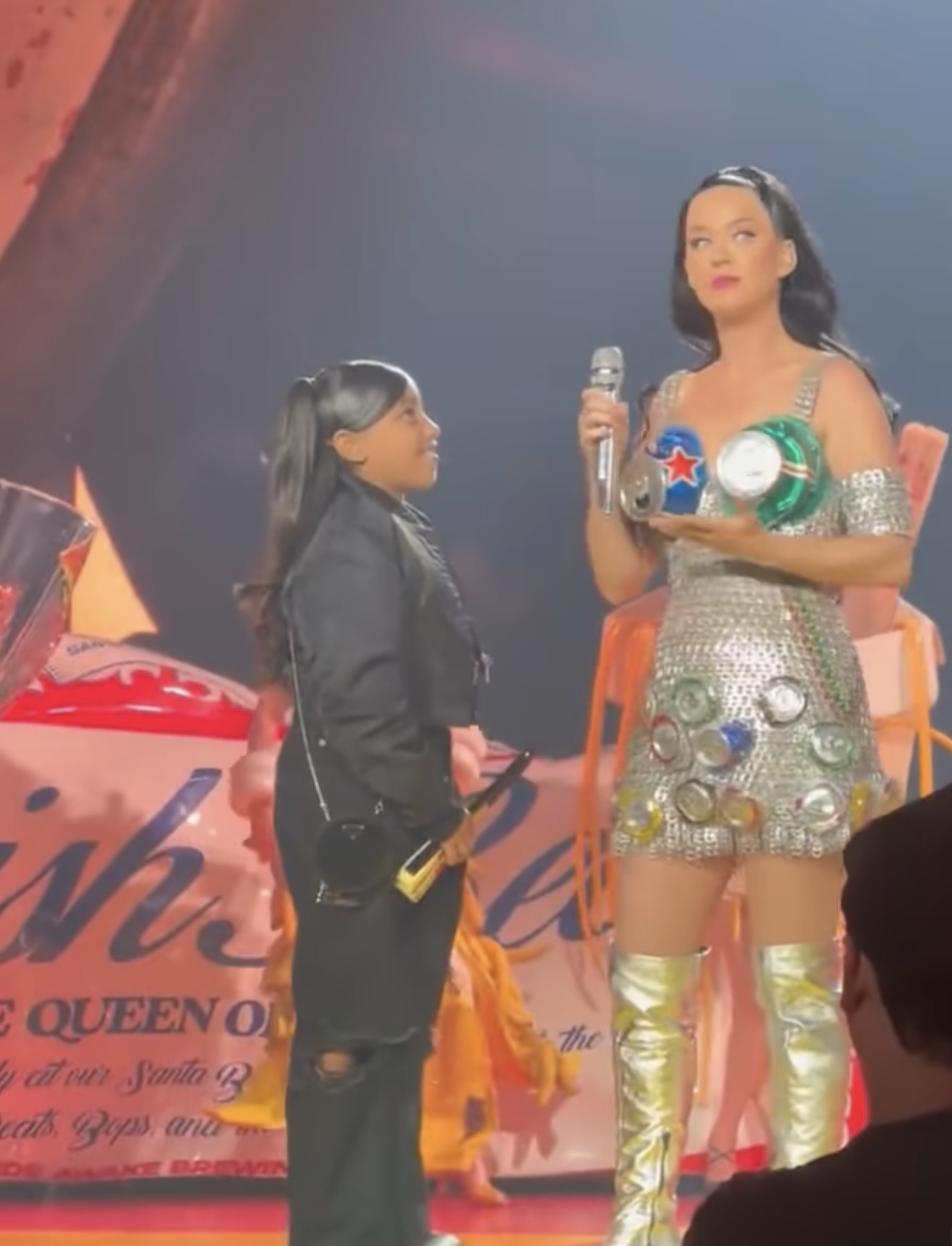 Katy was so taken aback by the response that she momentarily walked away, visibly impressed by North's mic-drop answer.
The video of North and Katy's adorable exchange quickly gained traction online, prompting people to praise North's incredible reply — many noting how she seems to have inherited her dad's confidence.
Needless to say, if you're a fan of the Kardashians, you'll know this certainly isn't North's first time gracing the big stage.
Back in 2020, North made her first foray into the world of music, performing an original rap verse on the runway at Kanye's Yeezy Season 8 show at Paris Fashion Week.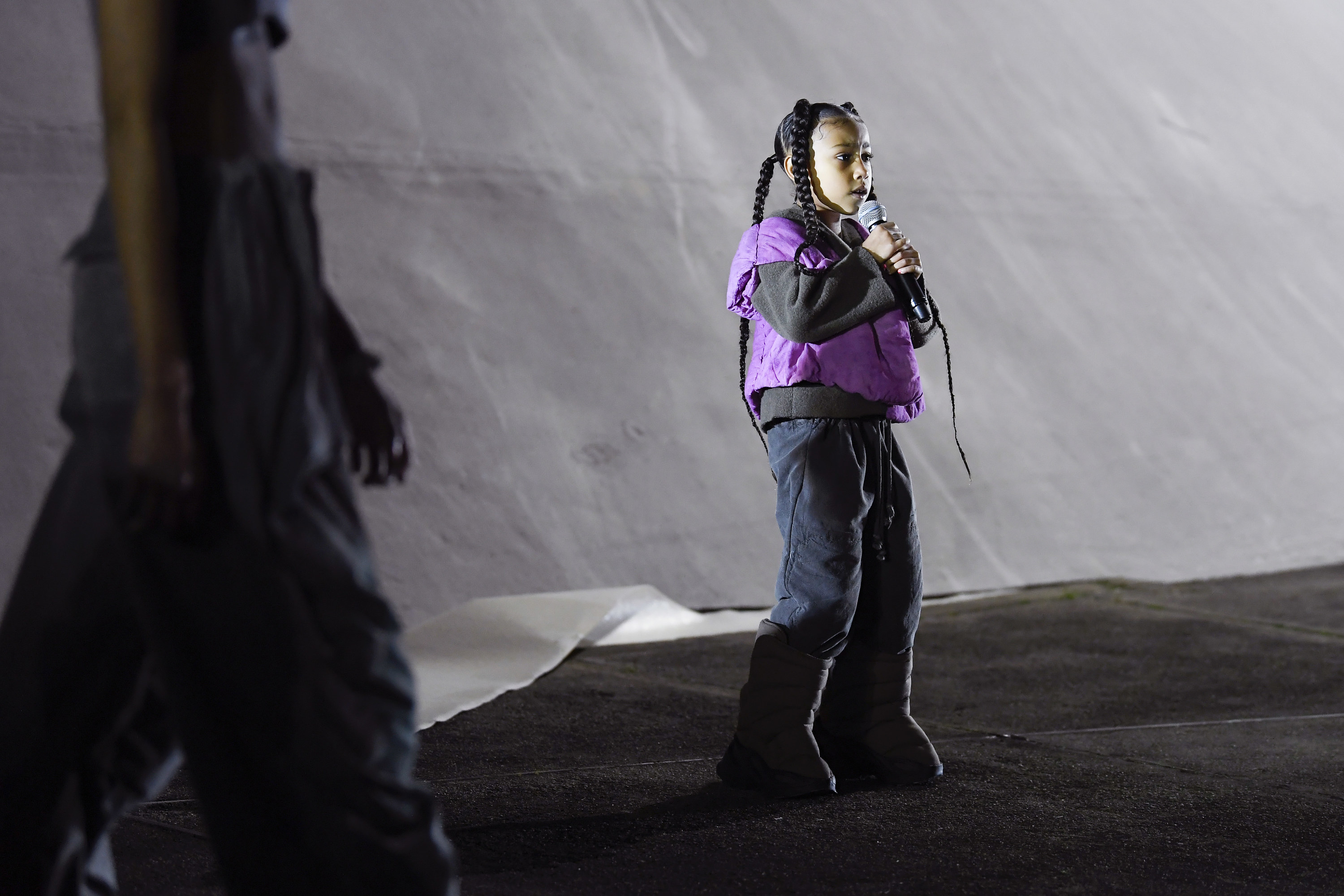 Being that she was just 6 at the time, Northie put on a pretty impressive performance and seemed totally unfazed by the fanfare as Kim watched on from the front row wiping tears from her eyes.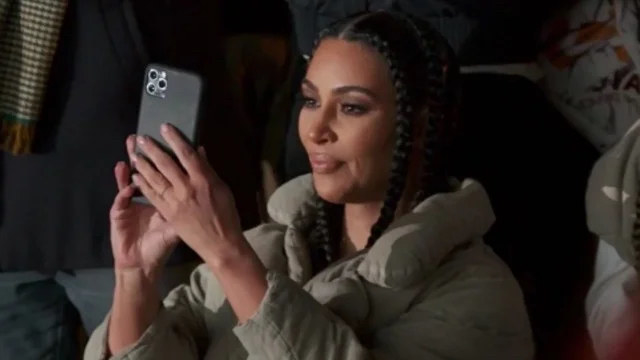 As for what's next in North's pursuit of "everything"? We'll have to stay tuned.