People often say that kids keep you humble, and there's no one more dedicated to that role than North West.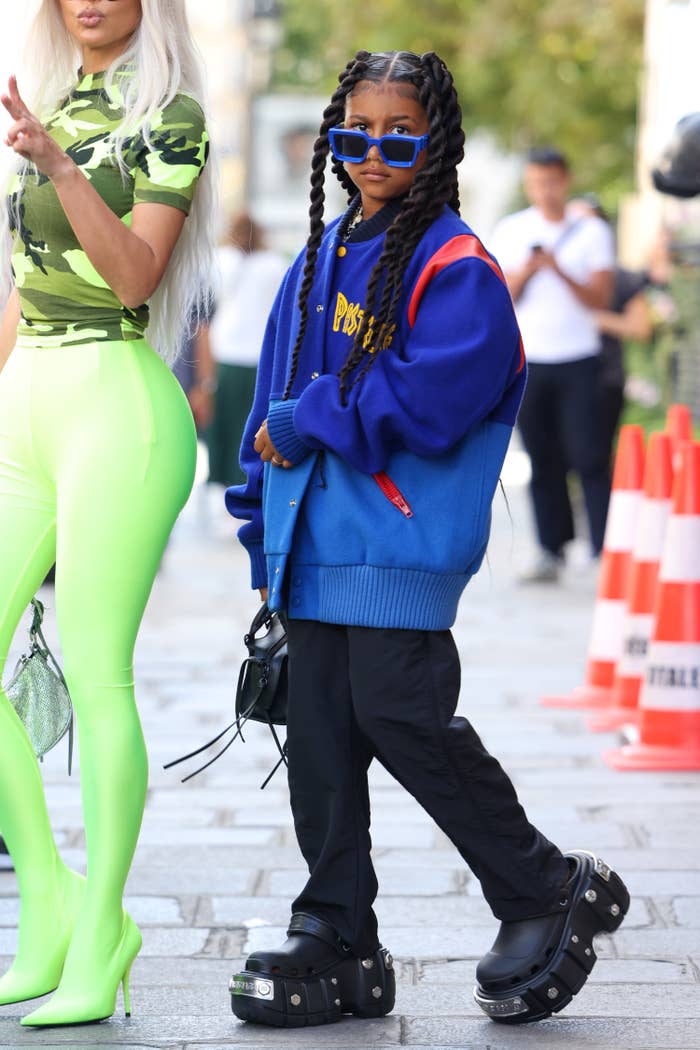 It's no secret that 9-year-old North — the eldest child of Kim Kardashian and Kanye West — is well in the know when it comes to her parents' celebrity status. And with that in mind, she's certainly not afraid to poke a little fun at her famous family too.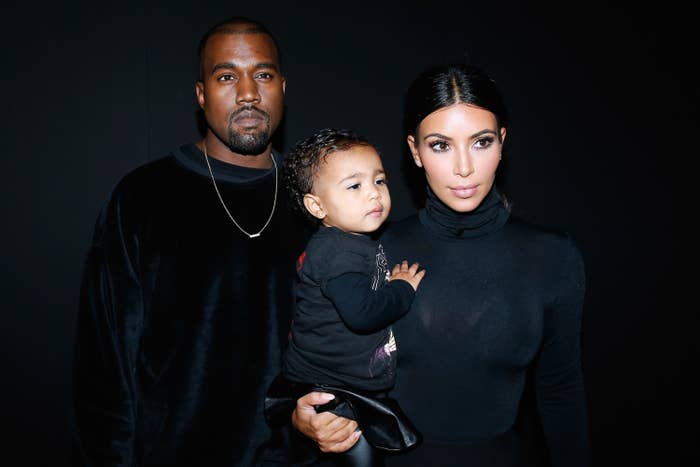 It appears that North — the child who once responded "Kanye West is my dad" when asked who her favorite rapper was — has now stumbled upon some of her mother's most iconic moments, namely those made famous by Keeping Up With the Kardashians.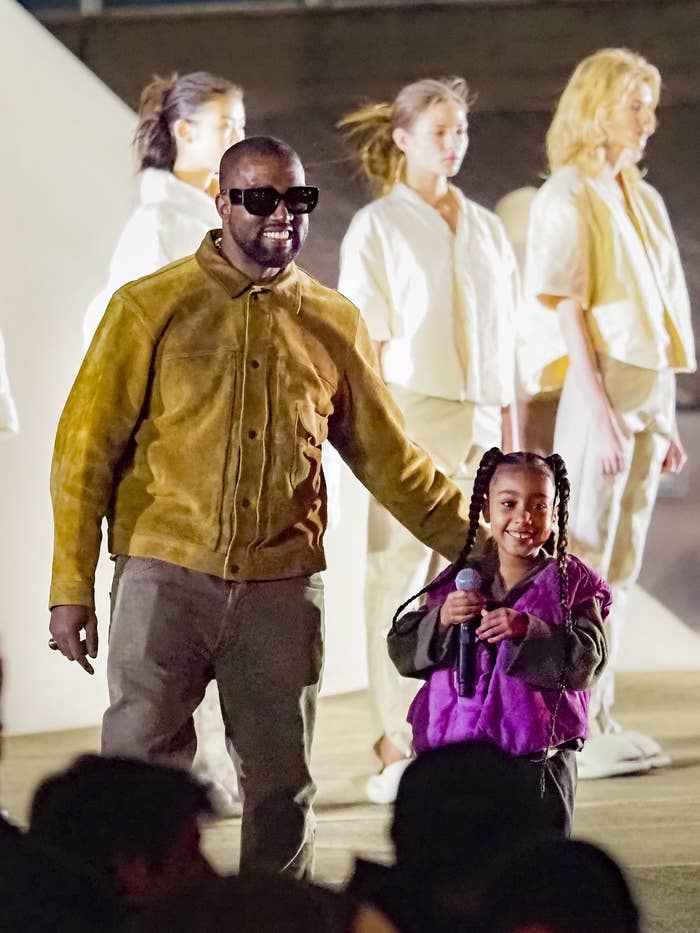 Channeling a mix of her mom's drama queen energy and her father's stage presence, North put on a show for her and Kim's 8.8 million TikTok followers over the weekend, lip-synching to a viral mashup of some of her mom's memorable quotes.
Sporting long blond locks, a pair of familiar-looking black shades, and a makeshift shirt devised from the same yellow Balenciaga body tape Kim rocked earlier this year, North did her best impression, starting out with the line: "Hi I'm Kim Kardashian West."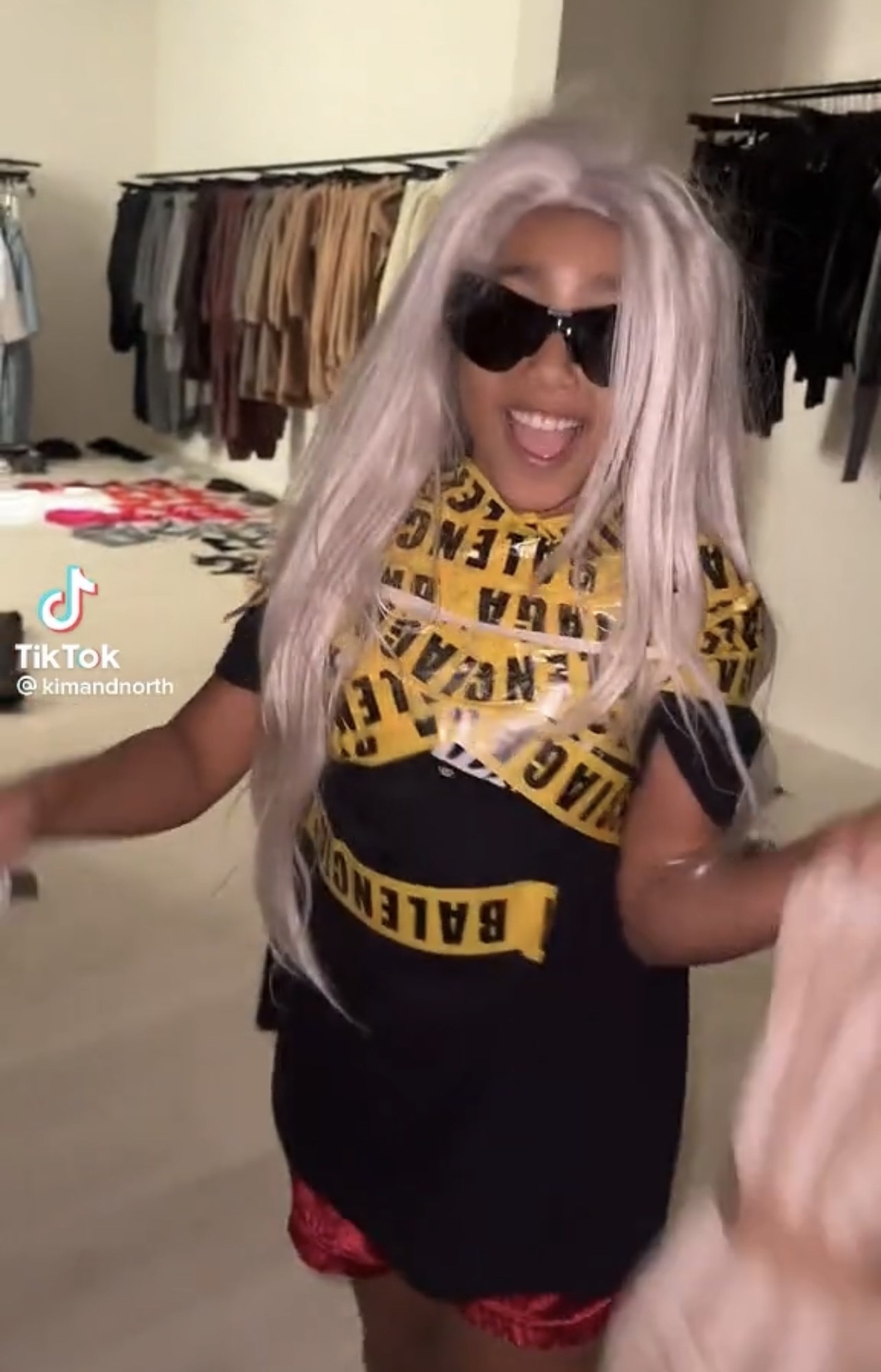 We then got a glimpse at her perfected Kim K crying face with a stellar reenactment of the moment her mom lost her diamond earring in the ocean.
And she eventually closed the performance with her (censored) take on one of the most parodied reality TV scenes in history: Kim swinging her handbag at Khloé, demanding: "Don't be fucking rude!"
Of course, if you keep up with North and Kim's joint TikTok account, you'll know that Northie has plenty of practice when it comes to impersonating her mom.
In actual fact, just a day earlier North was kind enough to let the Skims founder join in for a cameo as the duo lip-synched to another of her most iconic one-liners.
Playing the role of Wendy Williams, Kim helped North reenact an infamous 2009 interview when, after being asked if she had any tattoos, Kim simply replied: "Honey, would you put a bumper sticker on a Bentley?"
And while she's better known for her making TikToks dancing to her dad's countless hits, North recently reminded us of her mom's lesser-known musical career by lip-synching to her underrated single from 2011, "Jam (Turn It Up)."
Being one of the eldest KarJenner grandchildren, it's no surprise to see North embracing her family's pop culture heritage and jumping on the latest TikTok trends. However, she took things to a whole new level over the weekend when she became Kris Jenner for the night.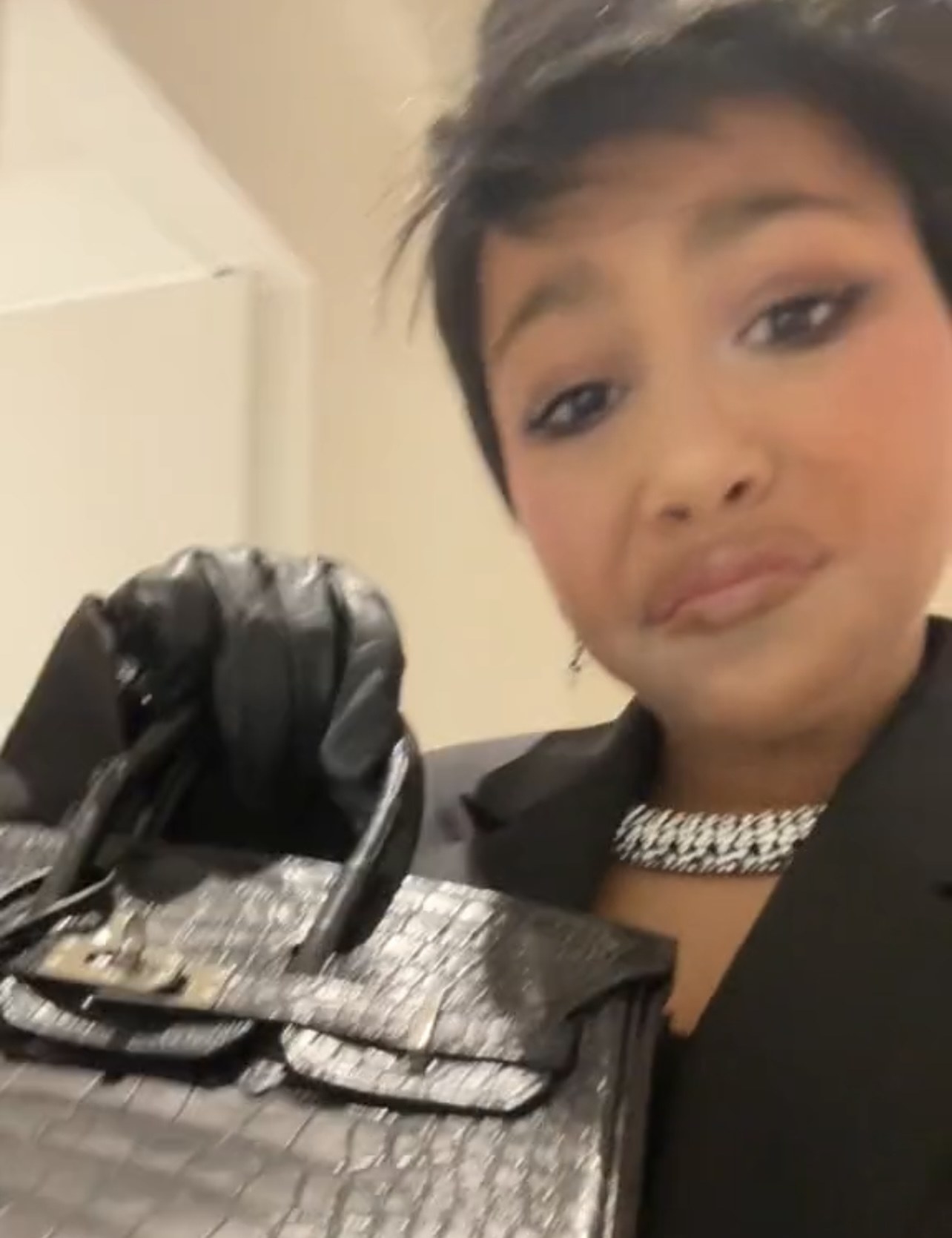 In case you missed it, the KarJenner clan and a handful of Kris's close friends celebrated her 67th birthday on Saturday by dressing up as various iterations of the famous momager — each complete with a pixie cut wig, of course.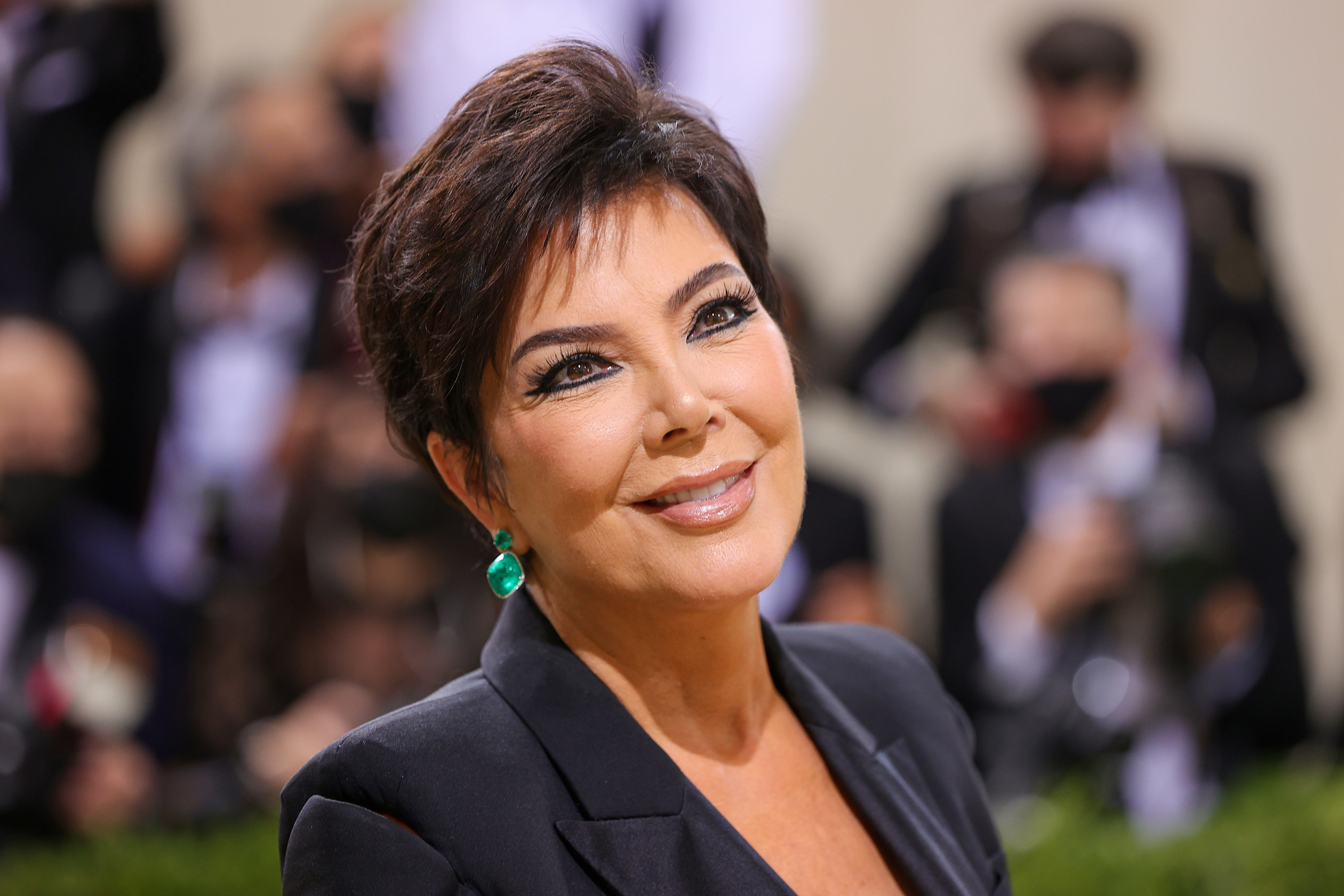 First up we had Khloé, who opted for platinum-blonde-Martini-meme Kris, then Kourtney, who put on her finest pink tracksuit to recreate Kris's appearance in Ariana Grande's "Thank U Next" music video.
Representing the Jenner siblings, Kylie paid tribute to one of her mom's most glamorous '90s looks, slipping into a sparkly black gown and jewels, while Kim took inspiration from TikTok, dressing up as the "You've Been Krissed" meme.
Not one to miss out on a good time, North also tagged along with Kim sporting a classic Kris ensemble: an all-black suit, black gloves, and of course, a black Birkin bag.
North helpfully documented the getting-ready process in yet another TikTok, giving fans a behind-the-scenes look as she and Kim got into their black pixie cut wigs — like mother, like daughter!