Nicole Kidman has opened up about how her method acting has impacted her personal life and revealed that she was left with bruises after filming the intense physical fight scenes during Big Little Lies.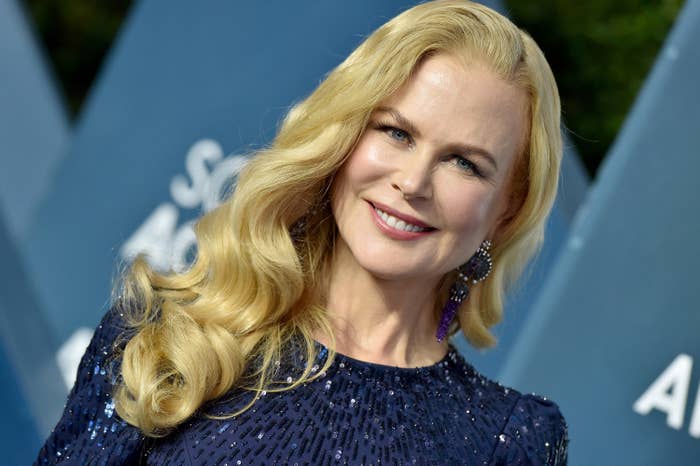 In case you haven't seen the 2017 TV adaptation of Liane Moriarty's novel, Nicole — who is a known method actor — plays the character Celeste Wright, whose tragic storyline sees her in a physically and emotionally abusive marriage with her husband, Perry Wright, played by Alexander Skarsgård.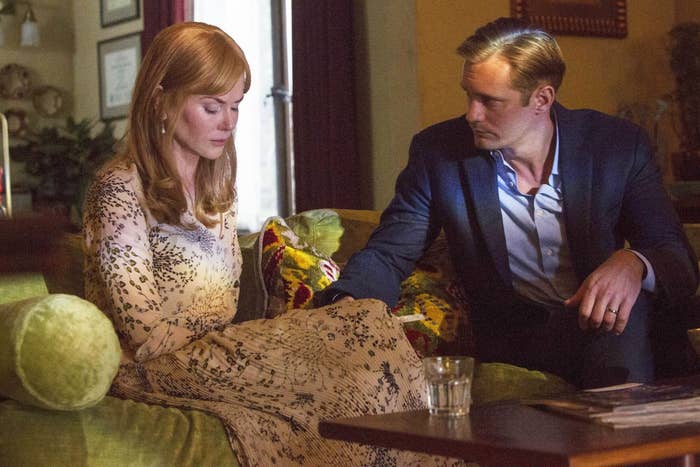 The critically acclaimed show — which has been widely praised for shining a light on domestic violence in its plotlines — depicts some very graphic scenes of physical abuse between the characters, which left Nicole bruised in real life as a result.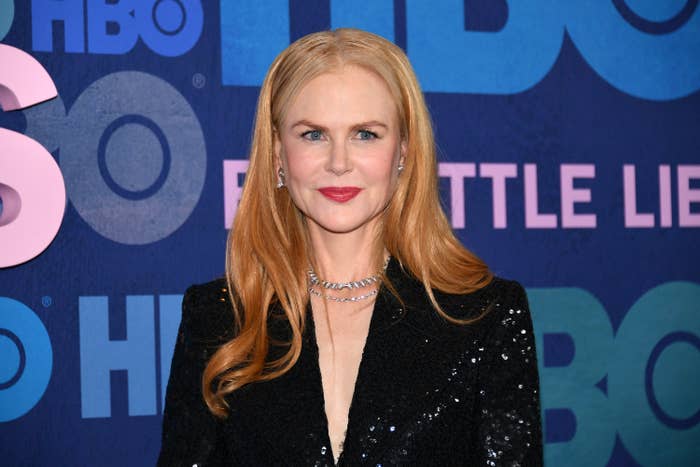 Speaking to Harper's Bazaar this month, the Academy Award–winning actor opened up about the mental and physical repercussions of method acting, and revealed that she will go to extreme lengths for her art — even if it could cost her.
"I suppose the artist spirit, a lot of times, is saying, 'I don't care what it's gonna cost me as a human being, because my thrust is deeply artistic,' and that's probably just a massive push-pull in any person who's a painter, a writer, you know?" she revealed, opening up about the boundaries between her art and reality.
"If you're really dedicated to it over a lifetime, that push-pull will collide with your existence and your connections with your family and all the people in your life," she continued.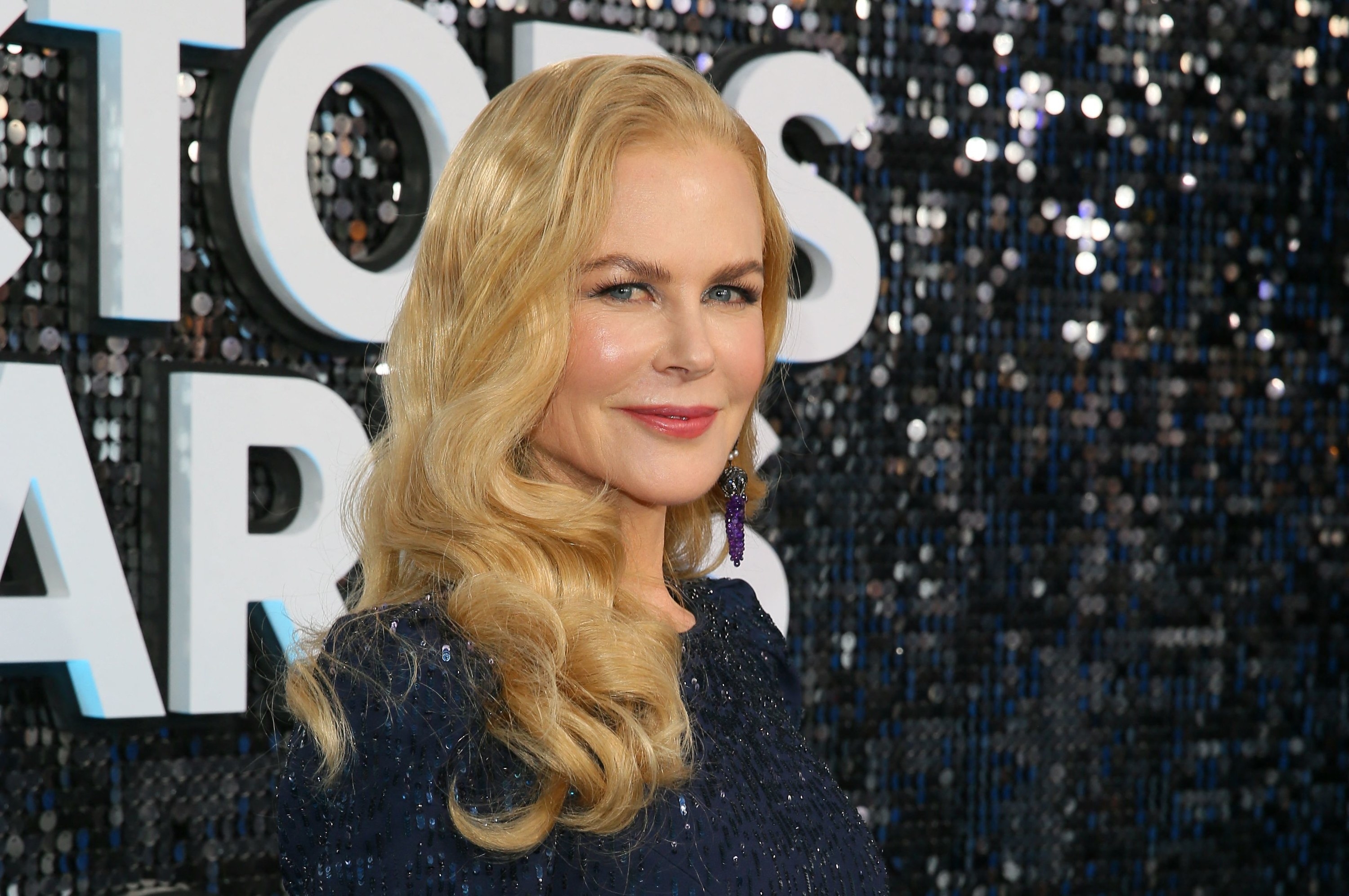 In light of this, Nicole went on to reveal that she had to explain the bruising to her young daughters upon returning home from filming the show, prompting her to question the difficult consequences of her "artistic contributions."
"How much will that cost them?" she considered of her family. "How much will it cost you personally? And how important is that artistic contribution?"
And this isn't the first time that Nicole has been vocal about the trauma of filming domestic abuse scenes during Big Little Lies, having previously told the Guardian last year that telling Celeste's story left her feeling "exposed and vulnerable and deeply humiliated."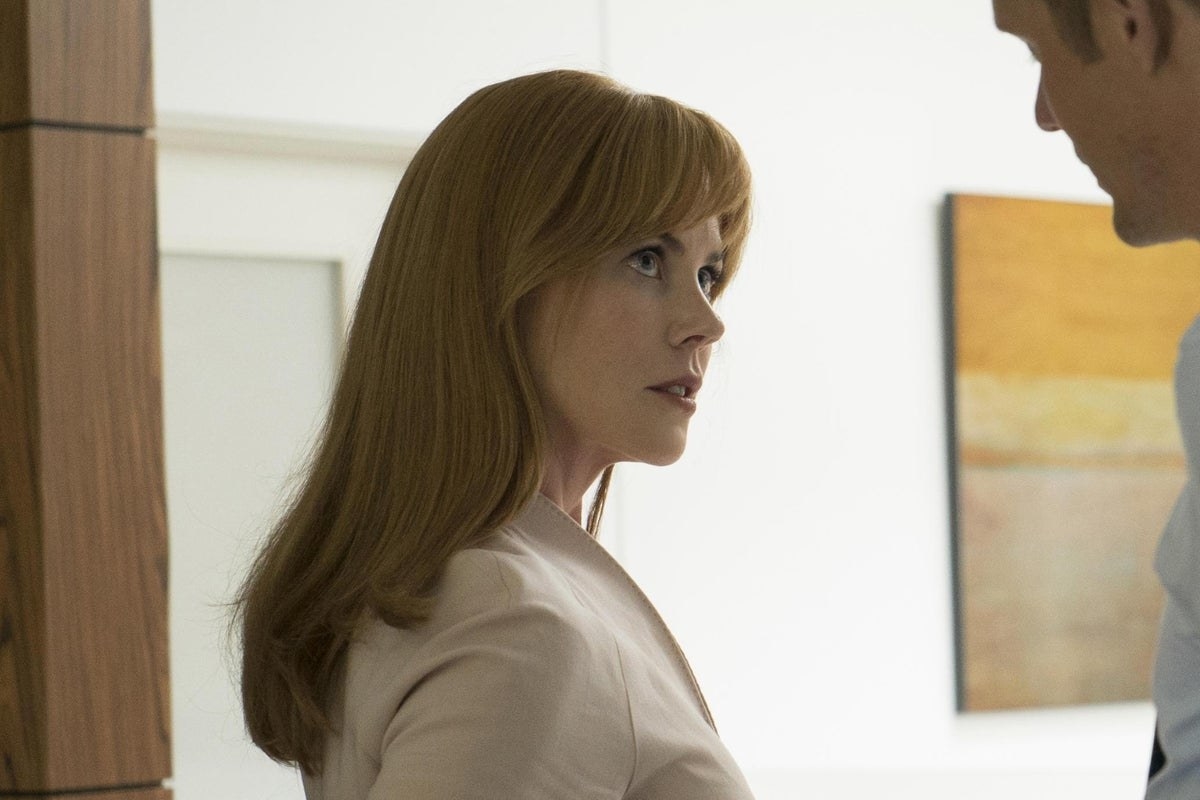 Elsewhere, during an actors' roundtable discussion with the Hollywood Reporter in 2017, Nicole revealed that she turned down an offer to use a body double for the scenes of physical abuse, and detailed how the experience took its toll mentally, as well as physically.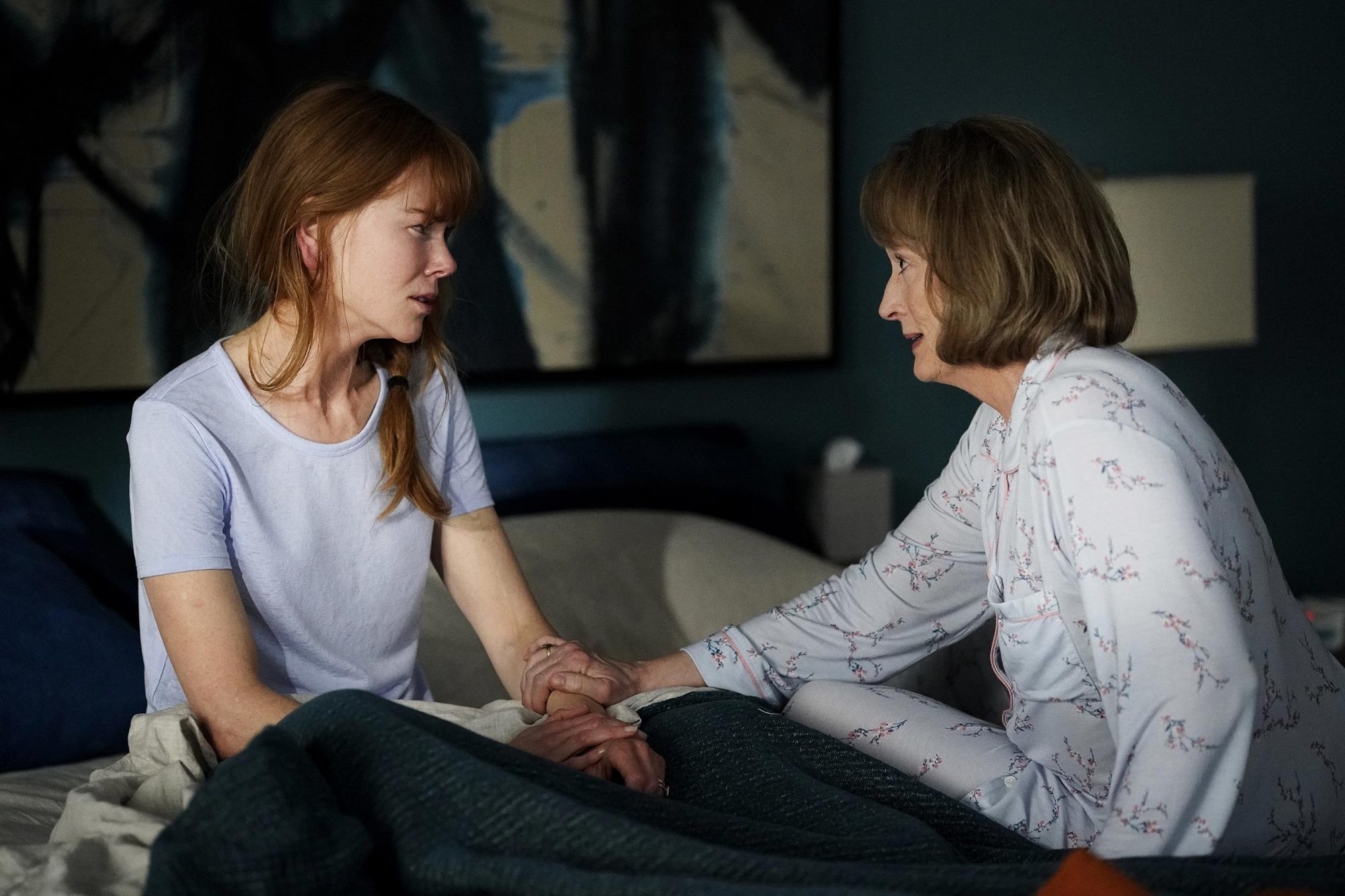 "I just felt completely humiliated and devastated. And angry inside. I went home and I threw a rock through a glass door," she recalled of filming Big Little Lies.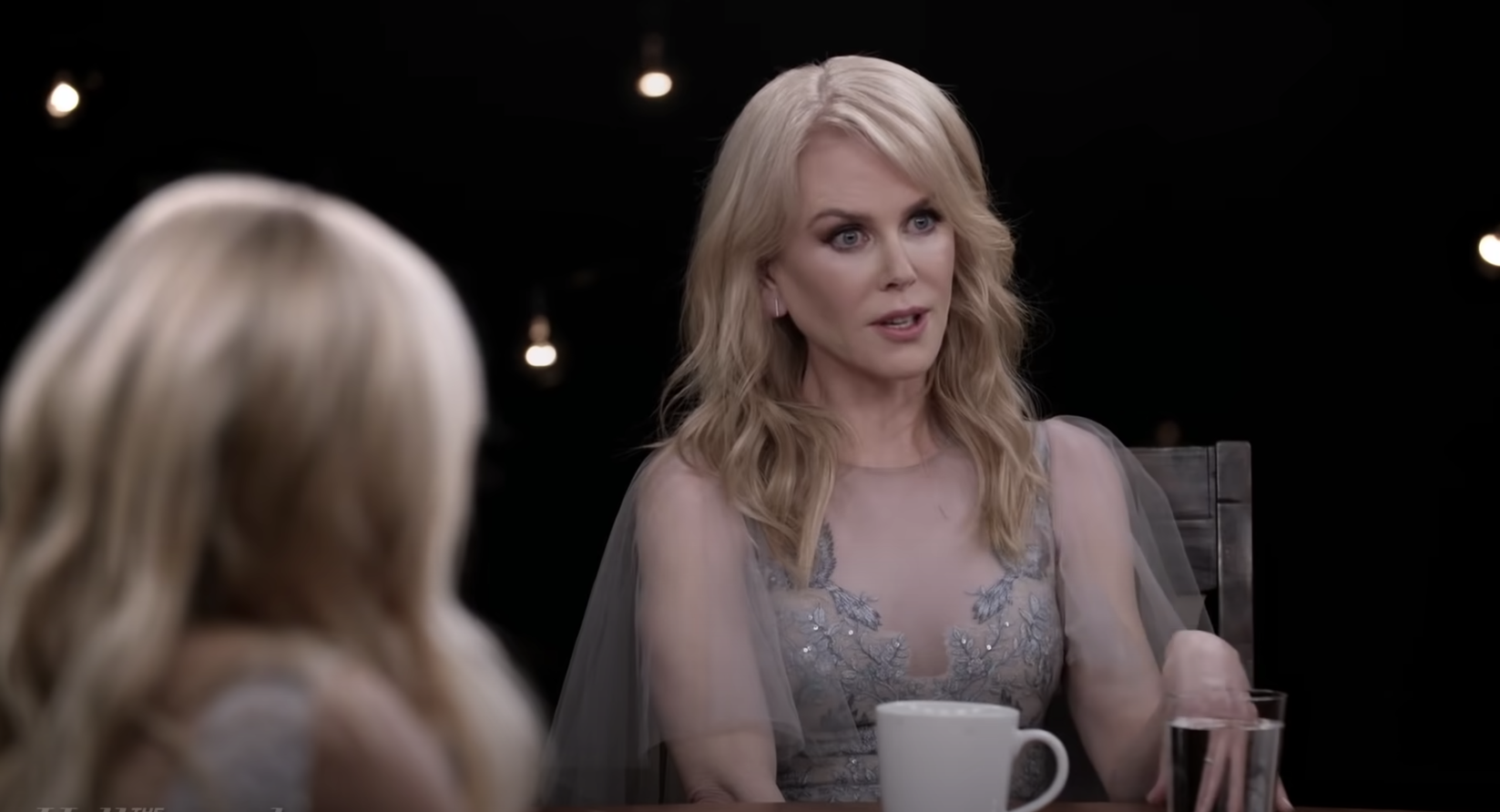 "There was one point when [director Jean-Marc Vallée] wanted to go back and reshoot me being slammed into the wardrobe because it wasn't hard enough," she said of the most intense fight scenes. "I'm like, 'I've got bruises because of how hard it was, so I can't believe that it didn't read that way.' But as we all know, on film sometimes what you're feeling doesn't read. I felt my way through the character."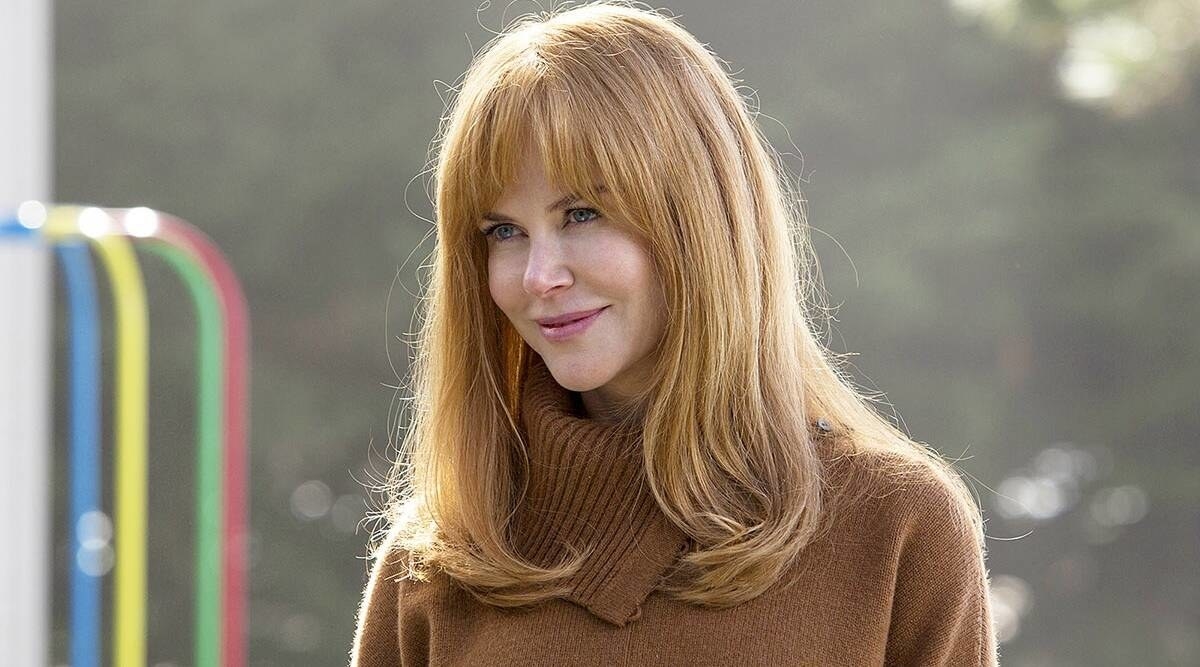 "I remember lying on the floor in the last episode, being in my underwear and having just been really thrown around," she continued. "I just lay on the floor. I couldn't get up. I didn't want to get up. And I remember [the director] Jean-Marc coming over and putting a towel over me in between the takes."
Both Nicole and Alexander went on to earn Golden Globe, Emmy, and SAG Award wins for their respective performances as Celeste and Perry Wright.
But most importantly, the show triggered a wave of conversation surrounding domestic abuse, with Nicole having since utilized her platform as a UN Women goodwill ambassador to support victims of domestic violence throughout the pandemic.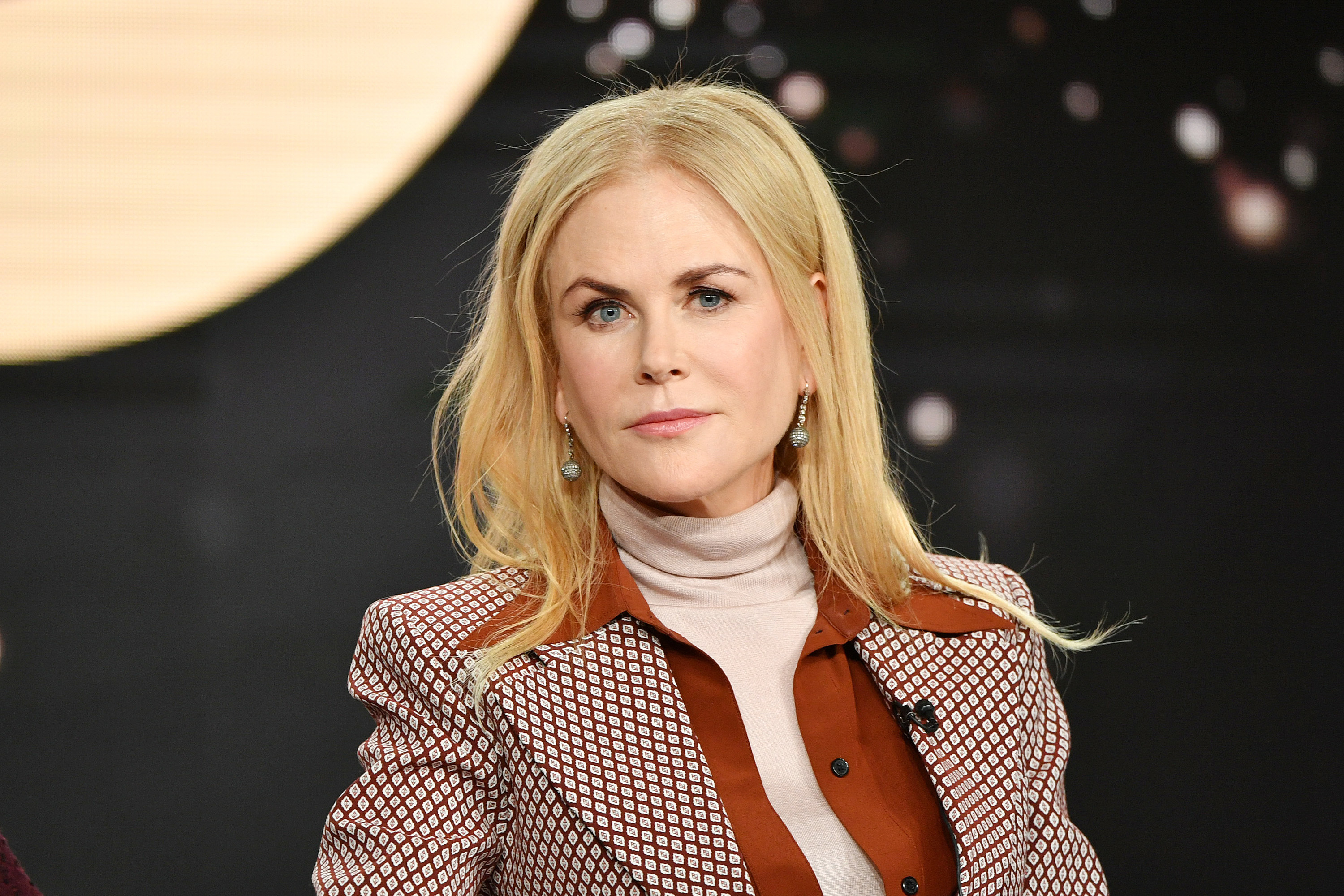 And now, Nicole has spoken out about her decision to undertake often emotionally and physically challenging characters, explaining to Harper's Bazaar that she actively seeks out "really uncomfortable places, artistically."
"I'm never looking to sit down on what I've already done," she added, reflecting upon her career which spans several decades.
Most recently, the method actor opened up about getting into character for an adaptation of yet another one of Liane Moriarty's bestselling novels, Nine Perfect Strangers, revealing last month that she stayed in character as Masha — a Russian wellness guru — for five months while filming the new Hulu series.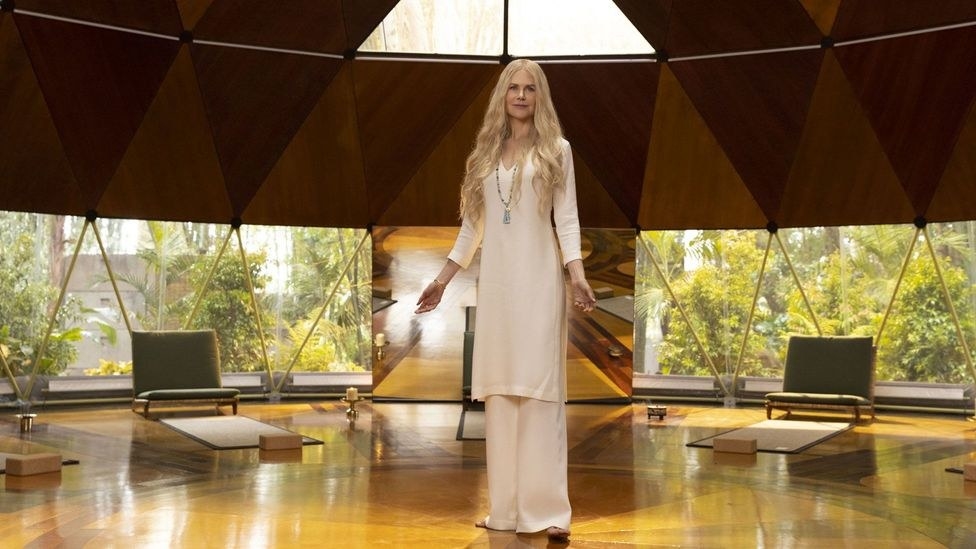 "I wanted a very calm healing energy to emanate all the time," she said. "So I remember going over to people and sort of putting my hand on their heart, holding their hand, they would talk to me or use my name, Nicole, when I would completely ignore them."
The actor explained that staying in character for all that time was essential to making her portrayal of Masha feel entirely authentic, admitting that method acting was "the only way [she] could actually relate to people."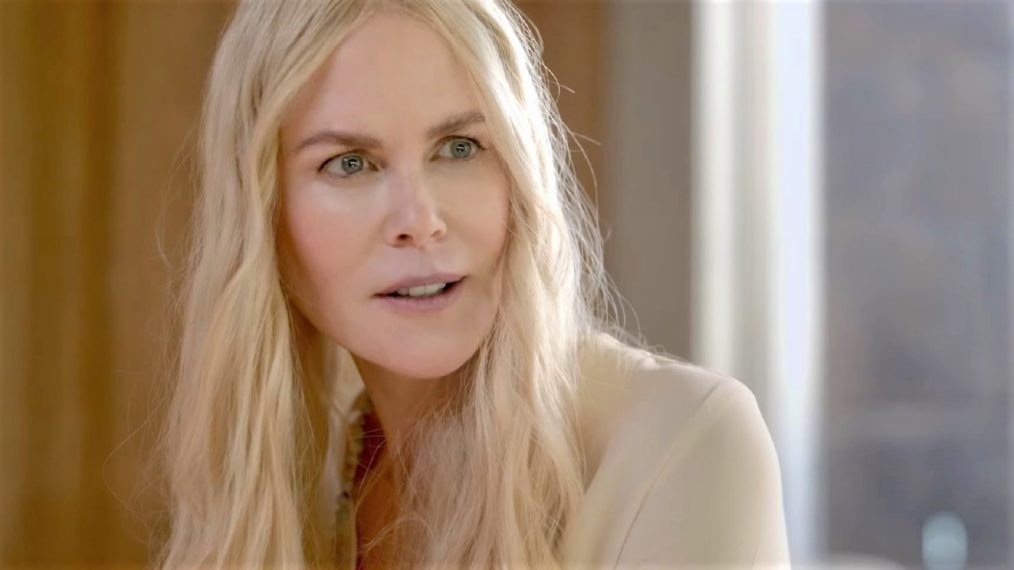 Well, if there's one thing we know for sure, it's that Nicole is as dedicated as they come, and with a whole host of awards to her name, it definitely pays off.