Monica Lewinsky has opened up about the "surreal" experience of reliving "retraumatizing" scenes for the next installment of the American Crime Story anthology series, which will center around the events that led to Bill Clinton's impeachment in 1999.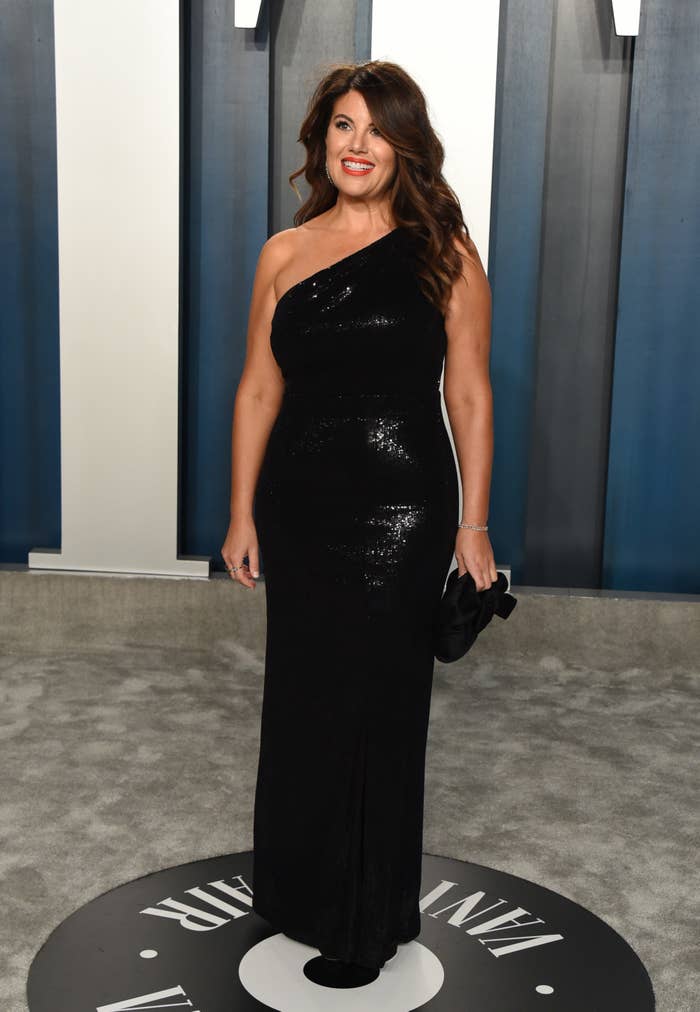 Monica rose to global prominence in 1997 after her affair with the president became public knowledge. However, she's declined to be involved in fictional retellings of the events — until now.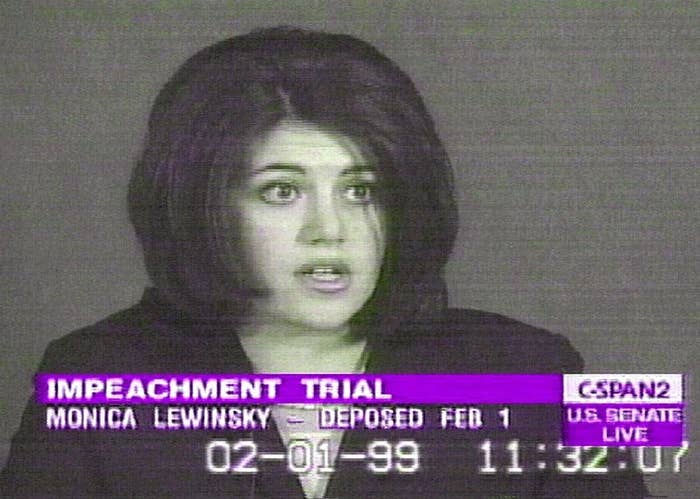 The creator of American Crime Story, Ryan Murphy, recently revealed that he'd decided against pursuing the series unless Monica was involved, and eventually managed to convince her to be a producer by vowing to retell the story from the perspective of the women involved — Monica, Linda Tripp, and Paula Jones.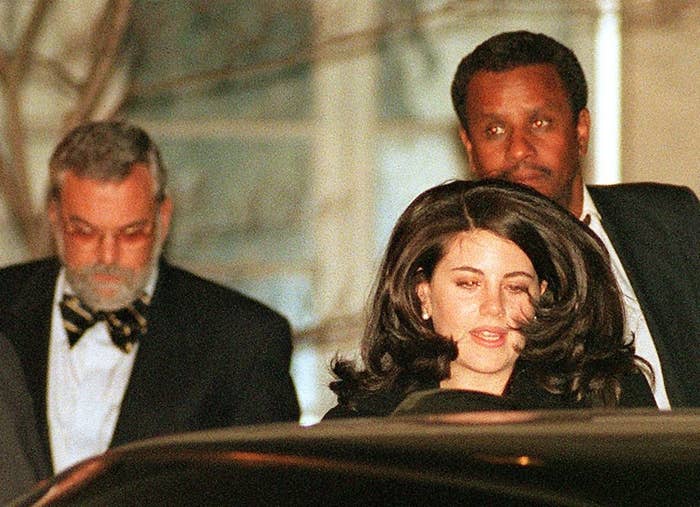 And as the cover star of this month's issue of the Hollywood Reporter, along with Beanie Feldstein who will play her in the series, Monica opened up about the "weird" and "challenging" experience of seeing past events played out in front of her.
In fact, Monica revealed that she actually hired a therapist to sit alongside her on Zoom to help her process her emotions while she watched the show and made production notes.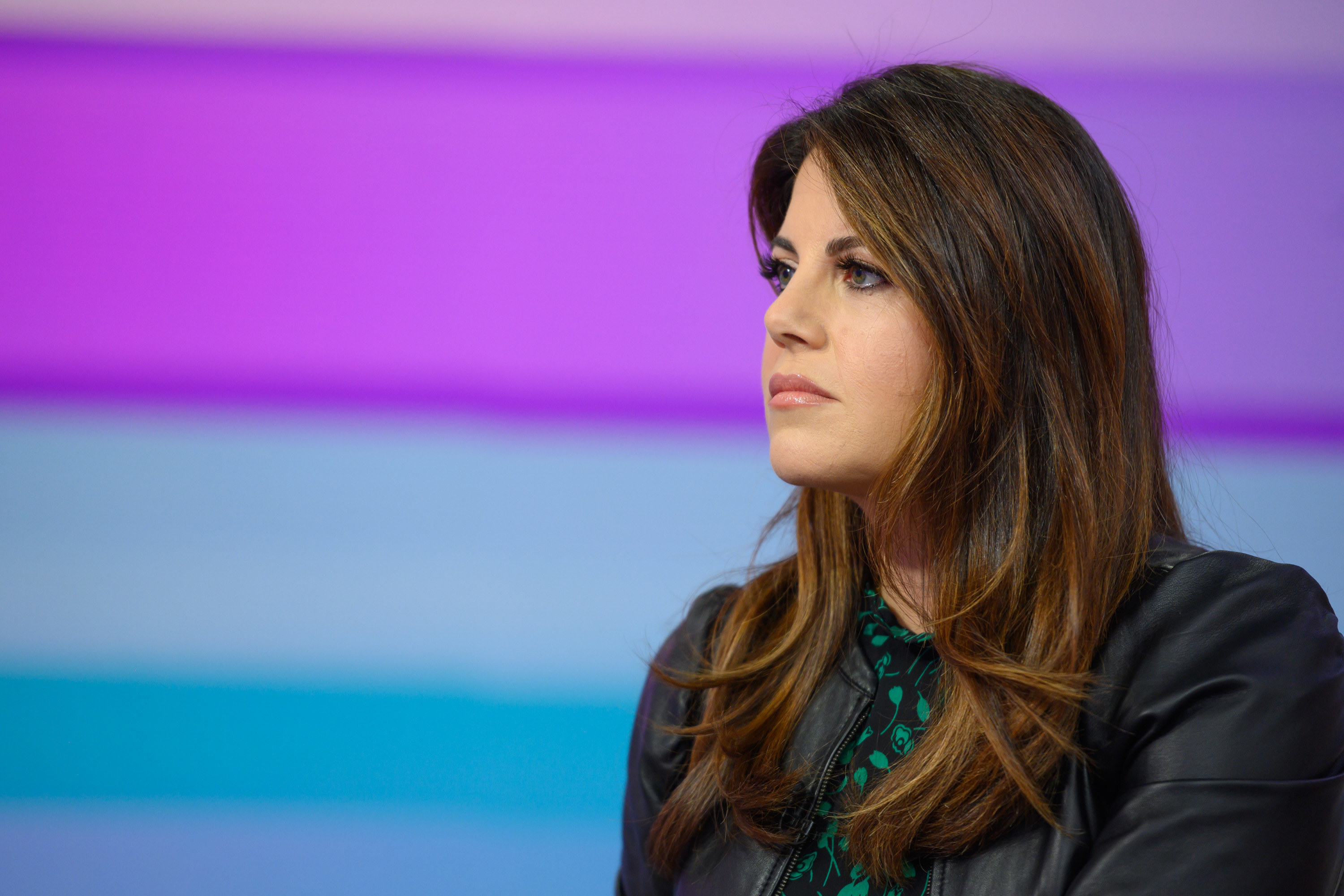 "There've been some really, really difficult periods in this process for me, so I've been creating a patchwork of support in a different way than I've had before," Monica said.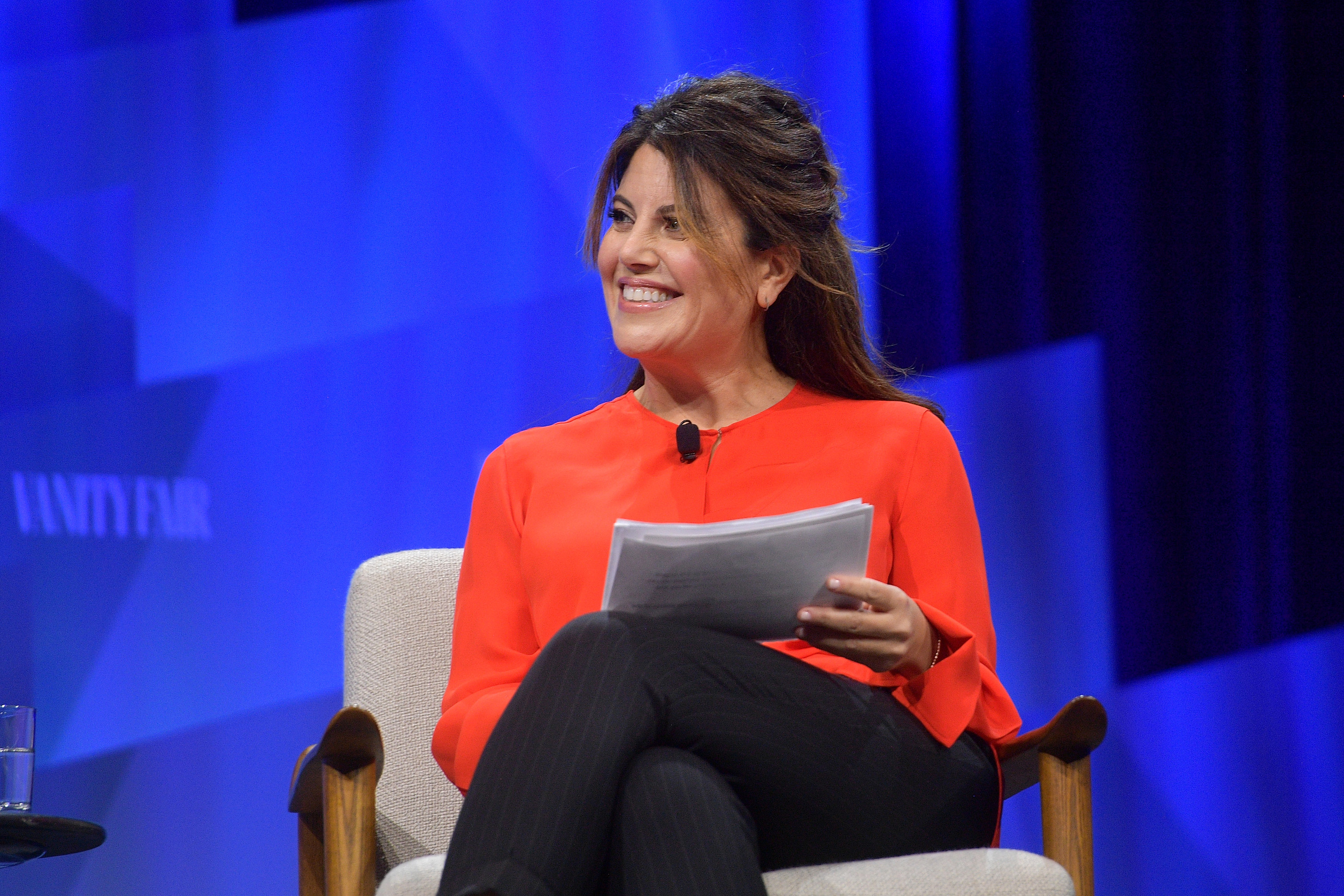 "I have somebody who's a therapist — not my traditional therapist, who's a trauma psychiatrist, but someone who's both a friend and one of my helpers — and I pay her and she sits on Zoom while I work on my notes so I'm not alone. Because it's hard. It's really hard," she said.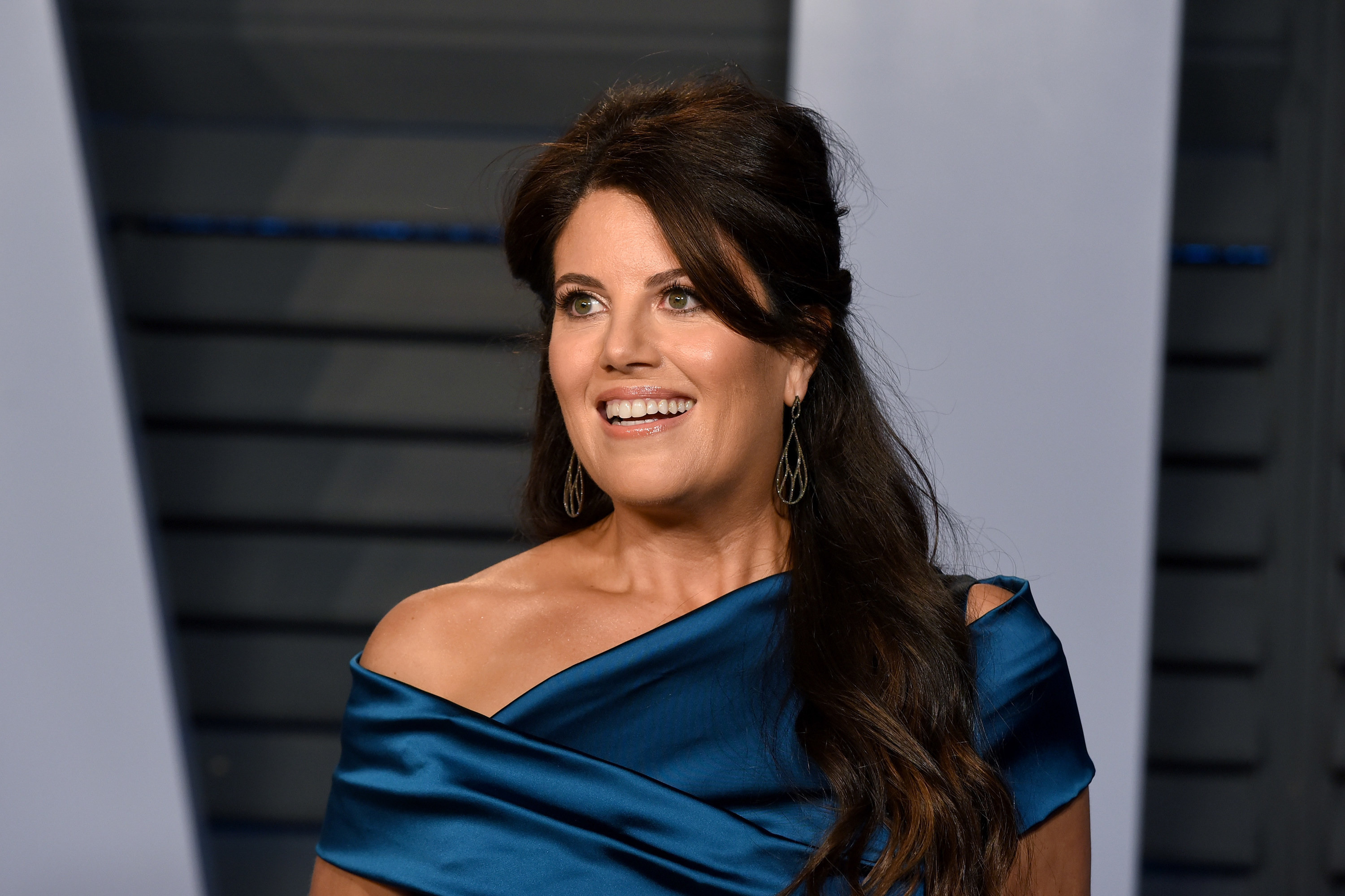 But however uncomfortable the process made her, Monica didn't shy away from allowing some of the more difficult moments from the affair to make it to screen.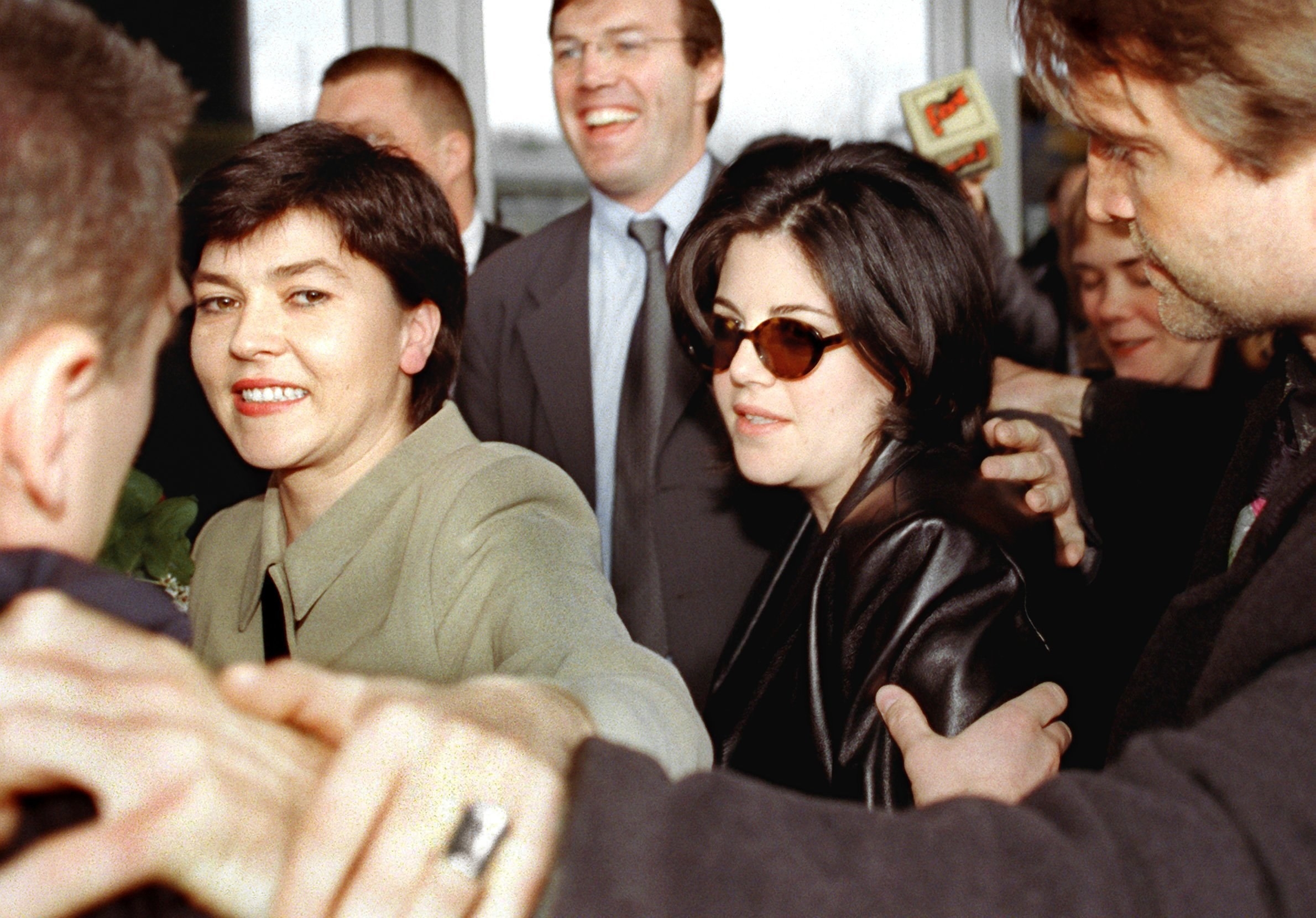 While the original draft of the script deliberately omitted particular scenes which the writers felt would've been too "retraumatizing" for Monica to endure, she eventually made the call to include them — including one moment where she flashed her thong to Clinton.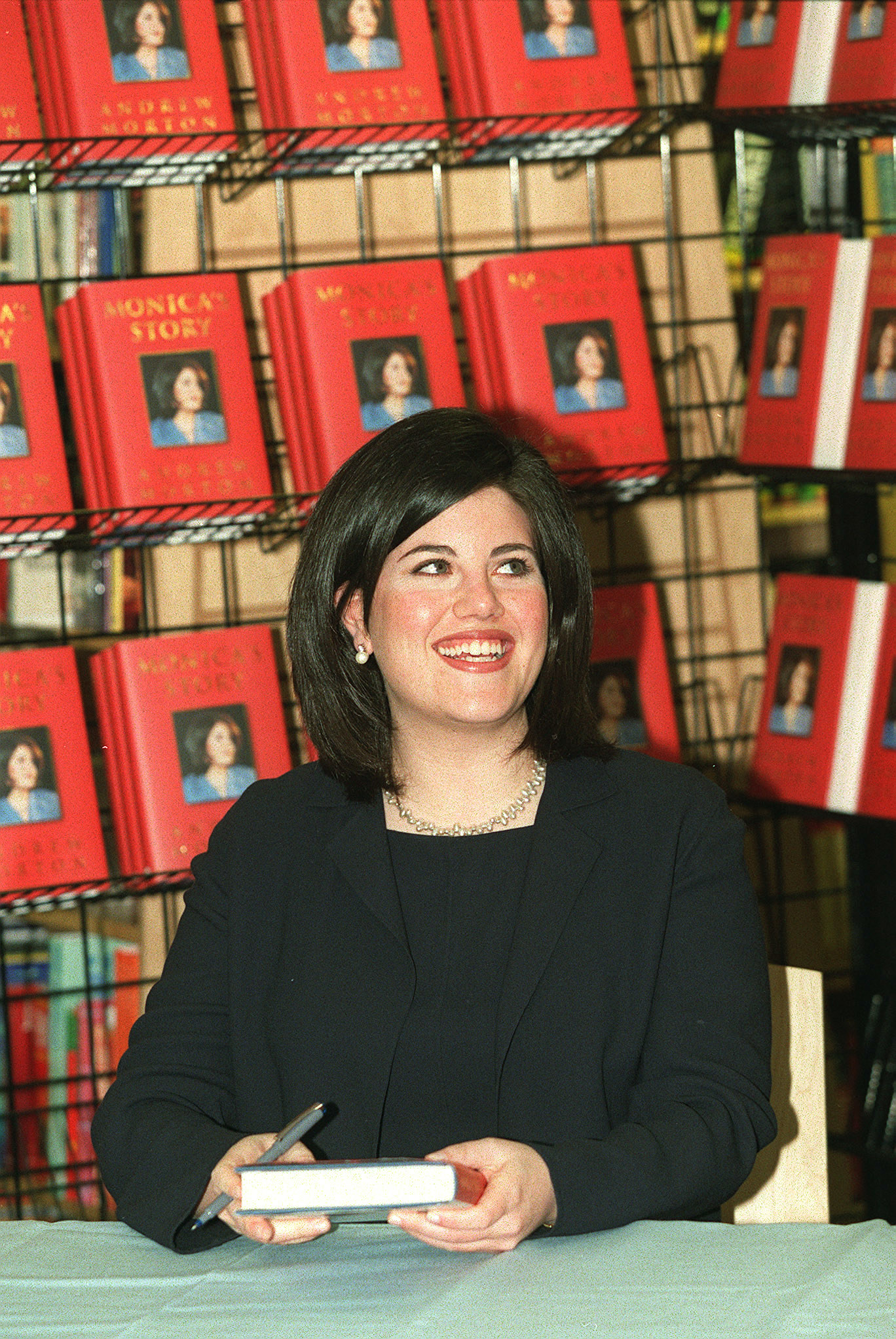 Explaining her decision, Monica said she felt she had a duty to provide an authentic account of events, even if it meant coming face-to-face with her darkest moments.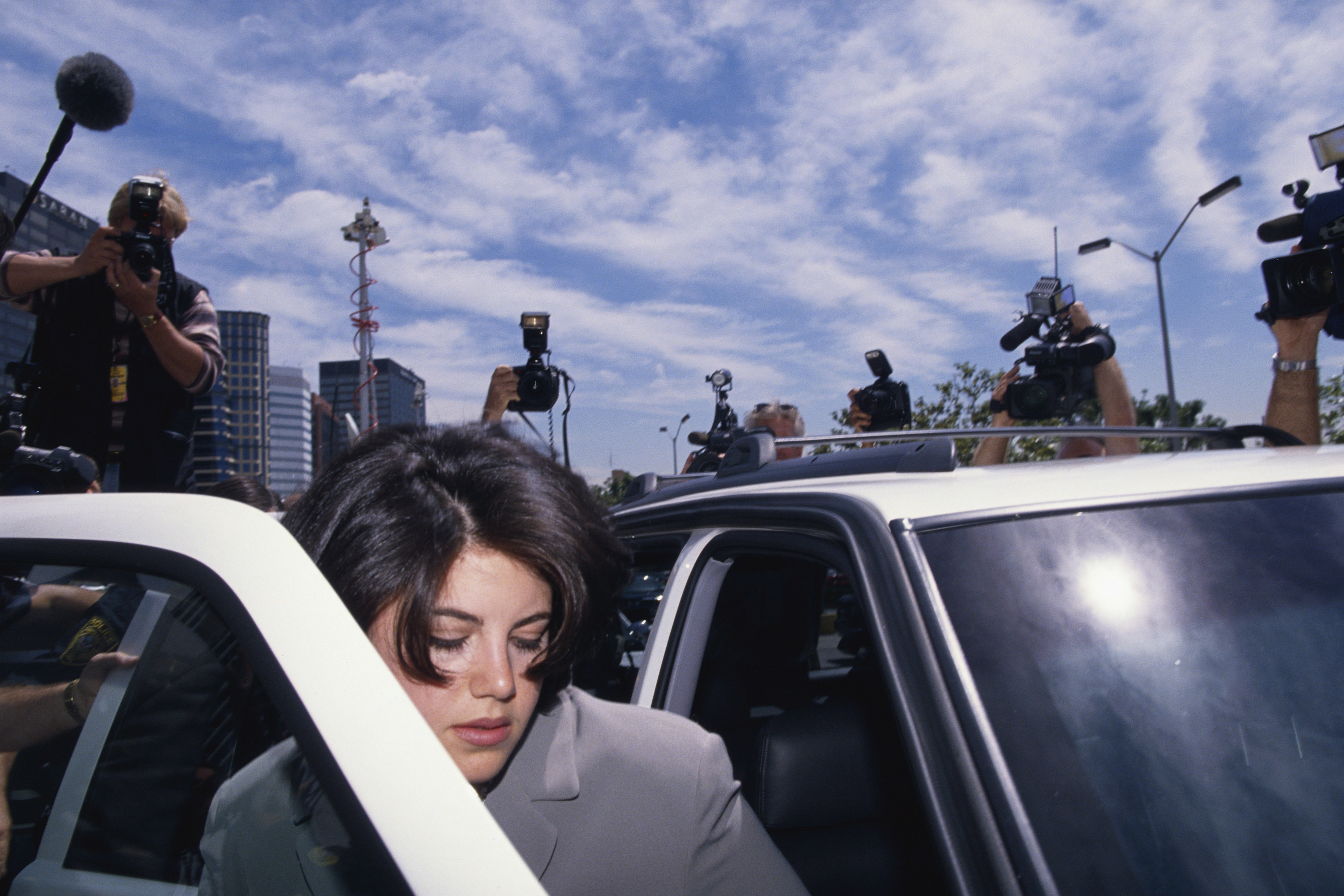 "I would've loved to have been really selfish and said, 'That's great that you guys think we don't have to show that, fantastic,'" Monica said of the scenes in the 10-part series that she found the most uncomfortable. "But I'm incredibly experienced in understanding how people see this story."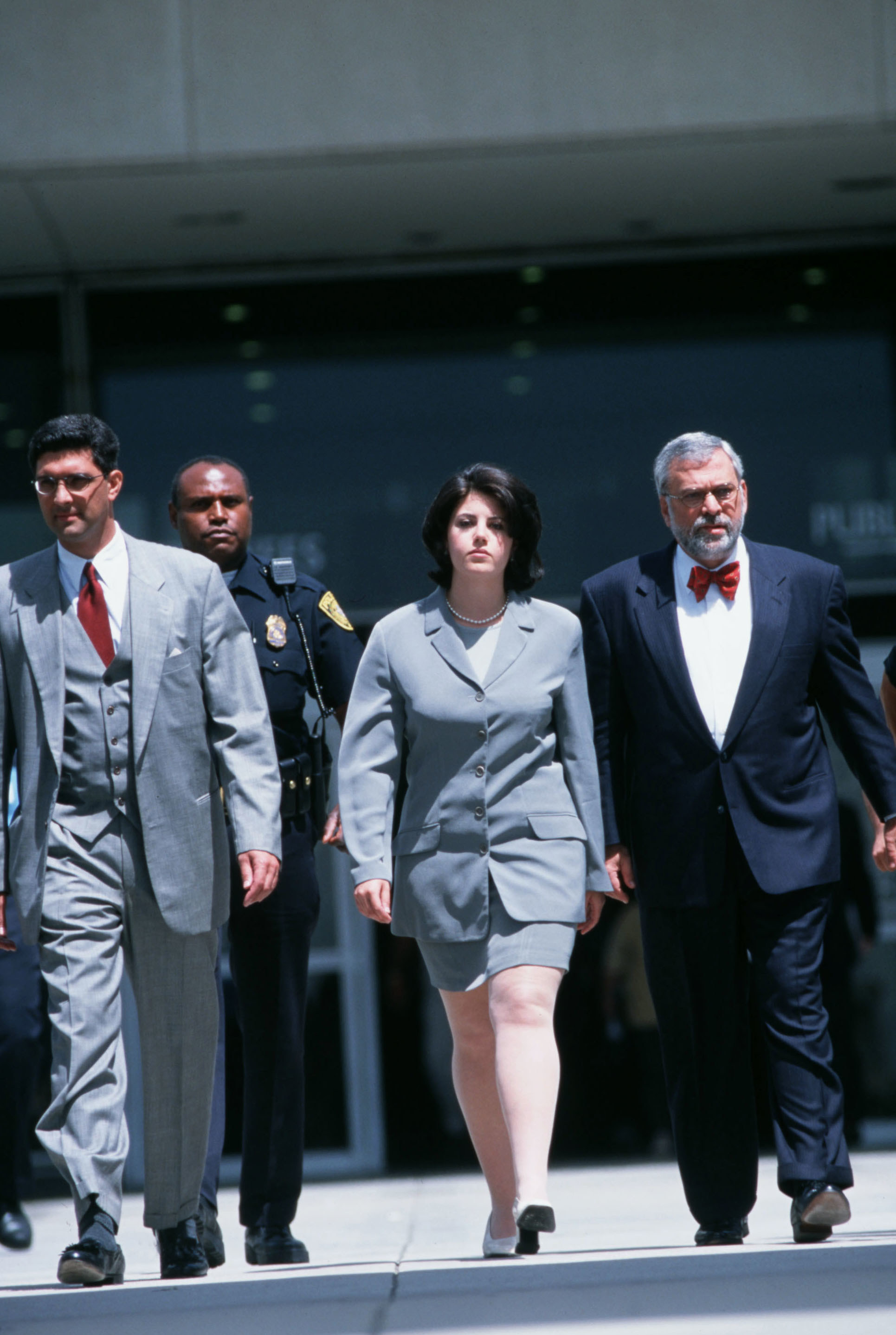 "I felt two things: One was that I shouldn't get a pass because I'm a producer," she added. "And two, that it was unfair to the team and to the project [not to include certain scenes] because it would leave everybody vulnerable."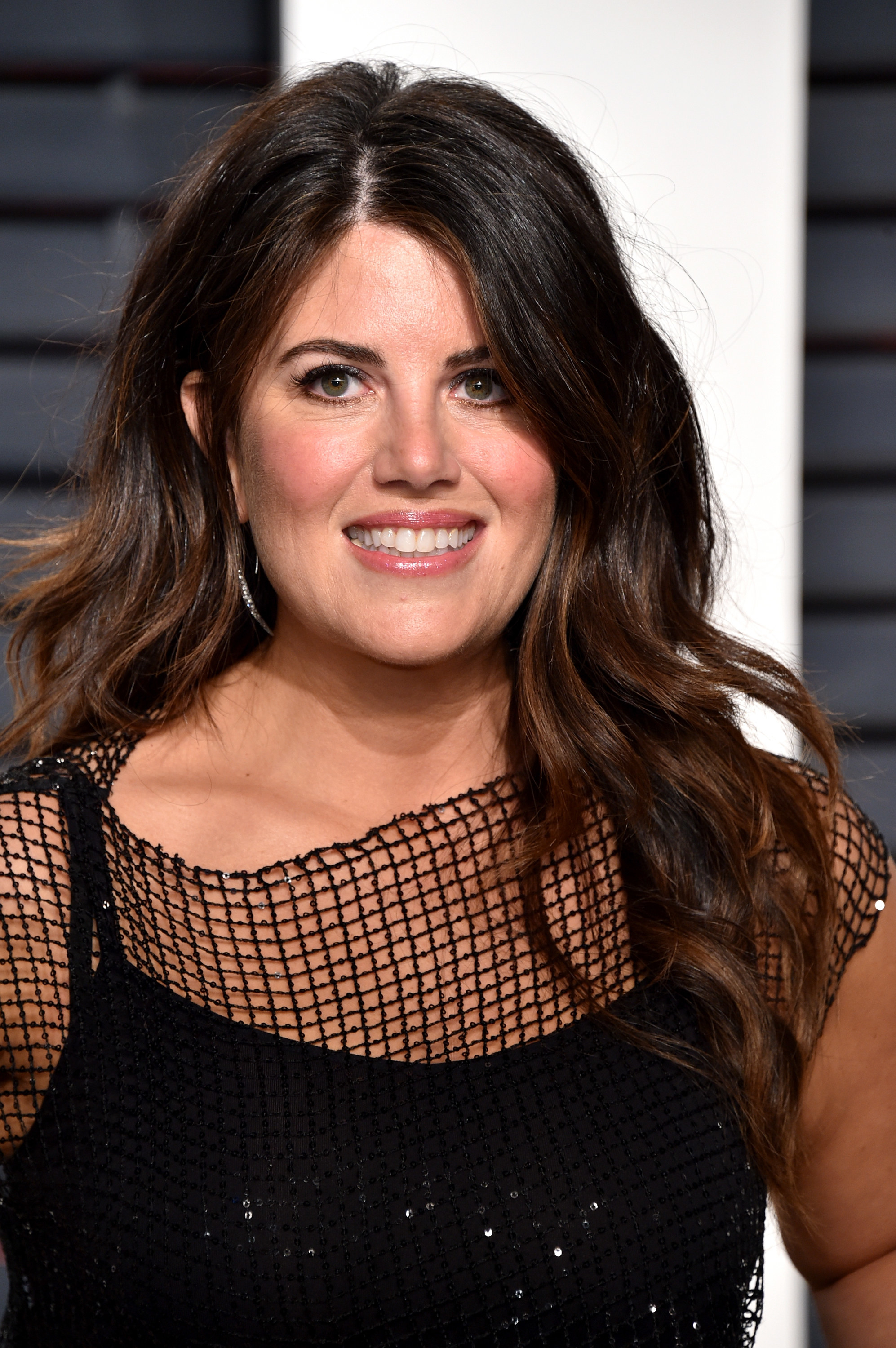 And Monica went on to say that finding the "emotional truth" of each scene eventually helped her overcome the challenges of editing the script and retelling her experiences.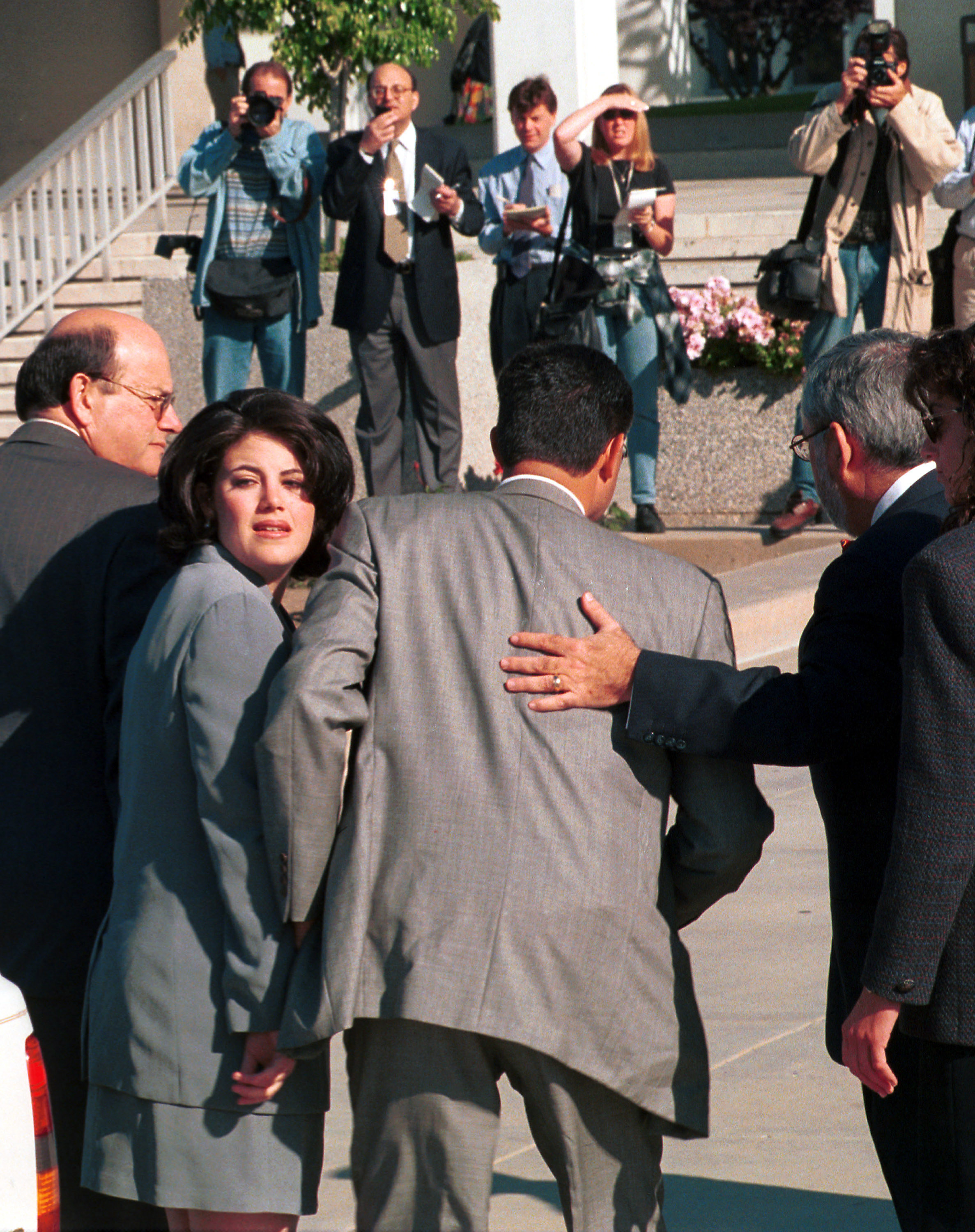 "For me, it was challenging to come to the script process and the dramaturgical process," she said. "Not only having had my own experiences, but particularly because I did testify so many times and had to talk to the FBI and do so many interviews over and over and over again, it's all hammered into my brain."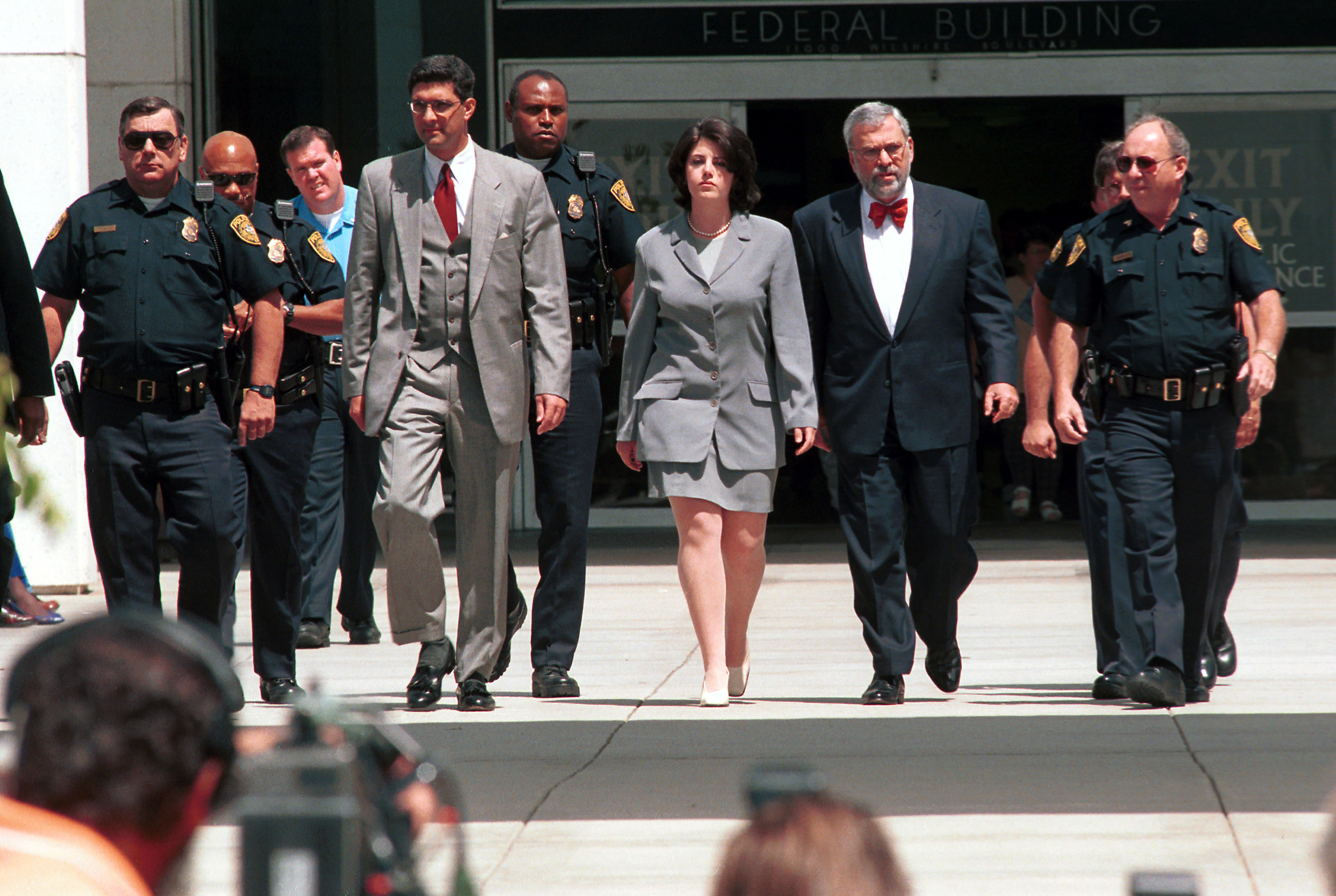 "It was this process of me going, 'Well, how can you leave this out?' or 'But it didn't happen that way,'" she continued. "It was really about me coming to understand that this is about 'emotional truth,' and there's emotional truth in every scene."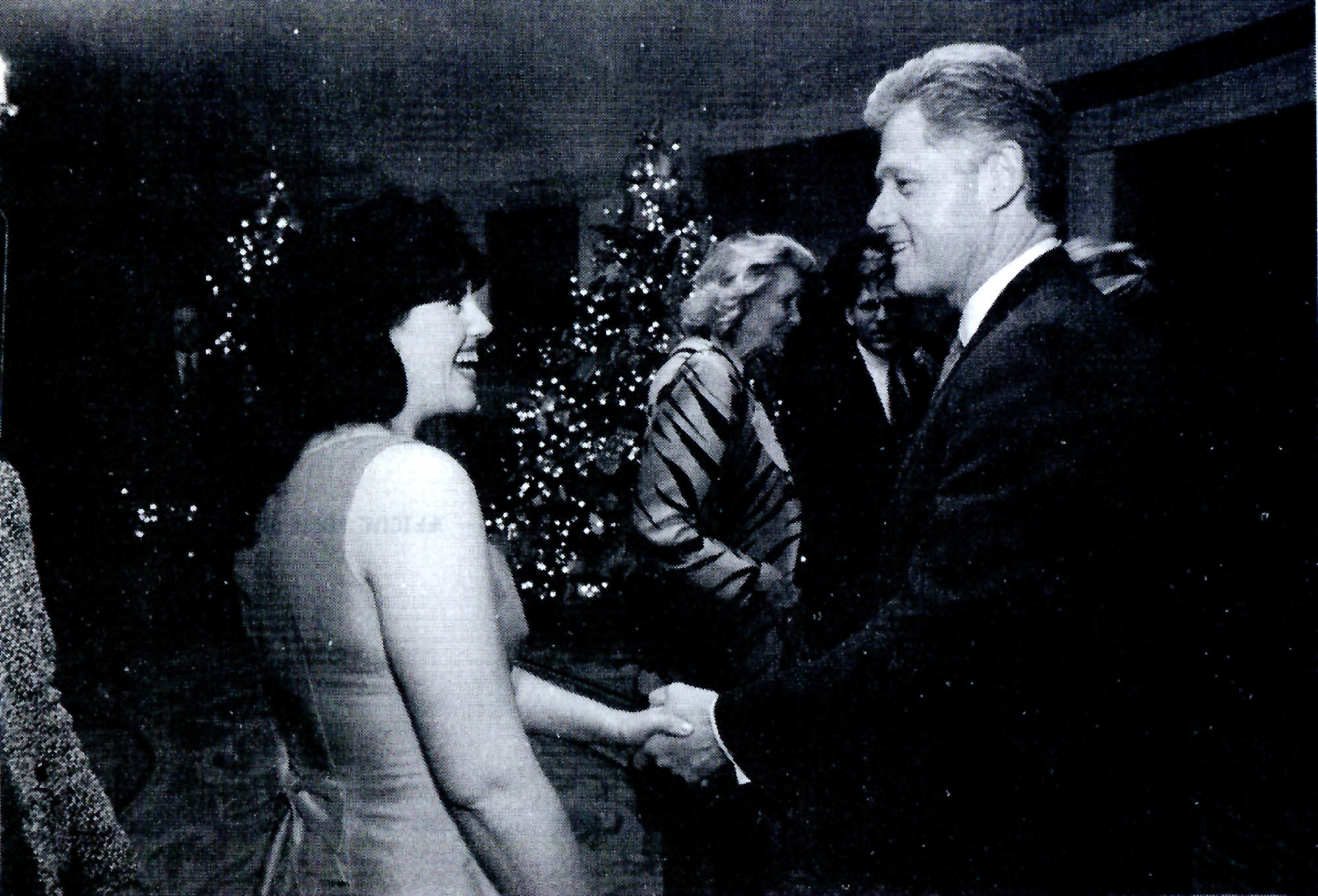 Monica opened up about the trauma she experienced as a result of the affair going public, revealing that her reason for participating in the project was to ensure that we'd never see a scenario like hers play out again.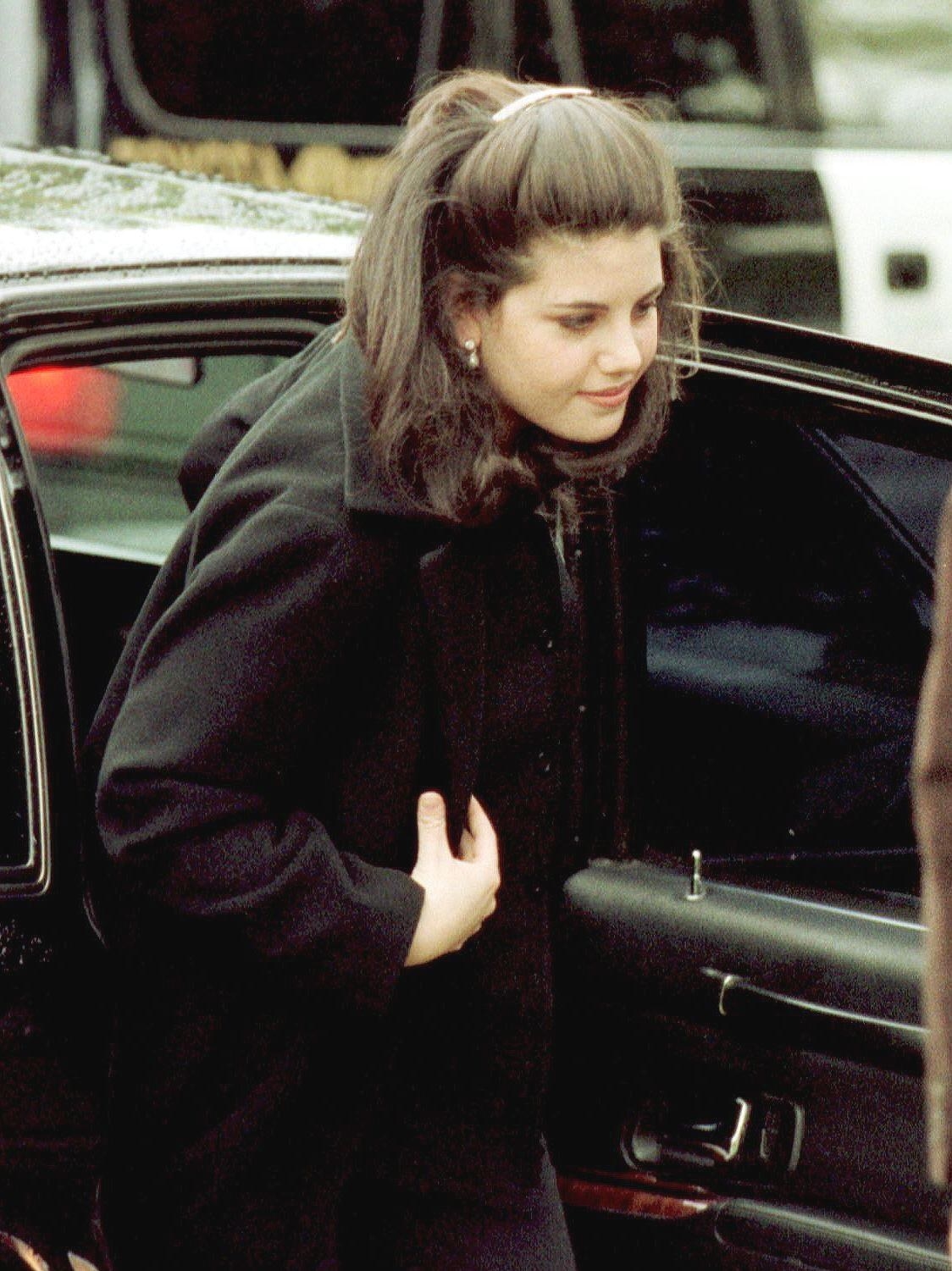 "Of course I have a number of selfish reasons for wanting to participate," she said. "But a big goal for me is that this never happens to another young person again."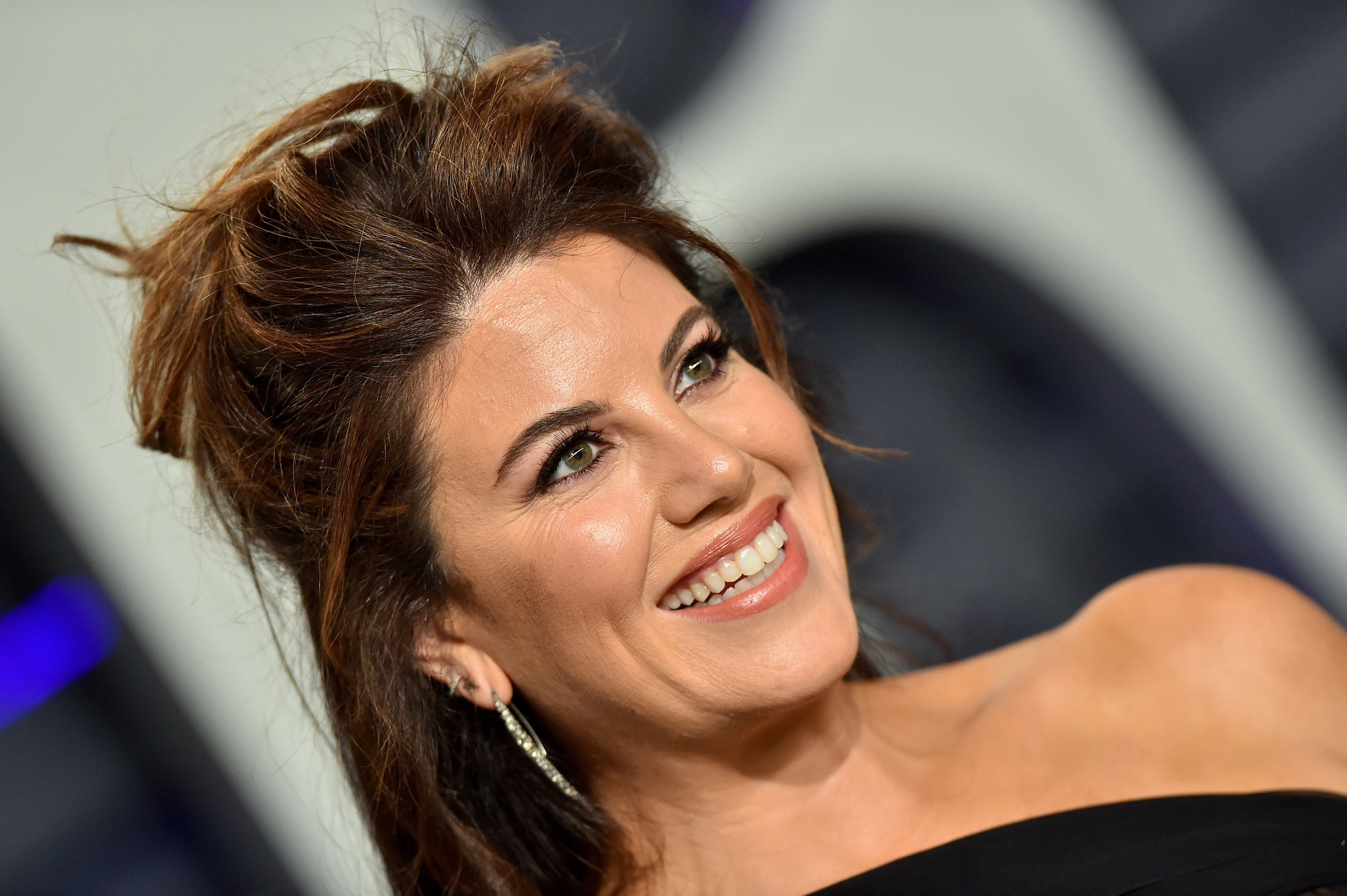 She added that the public scrutiny and degradation lasted far longer than most people have ever considered.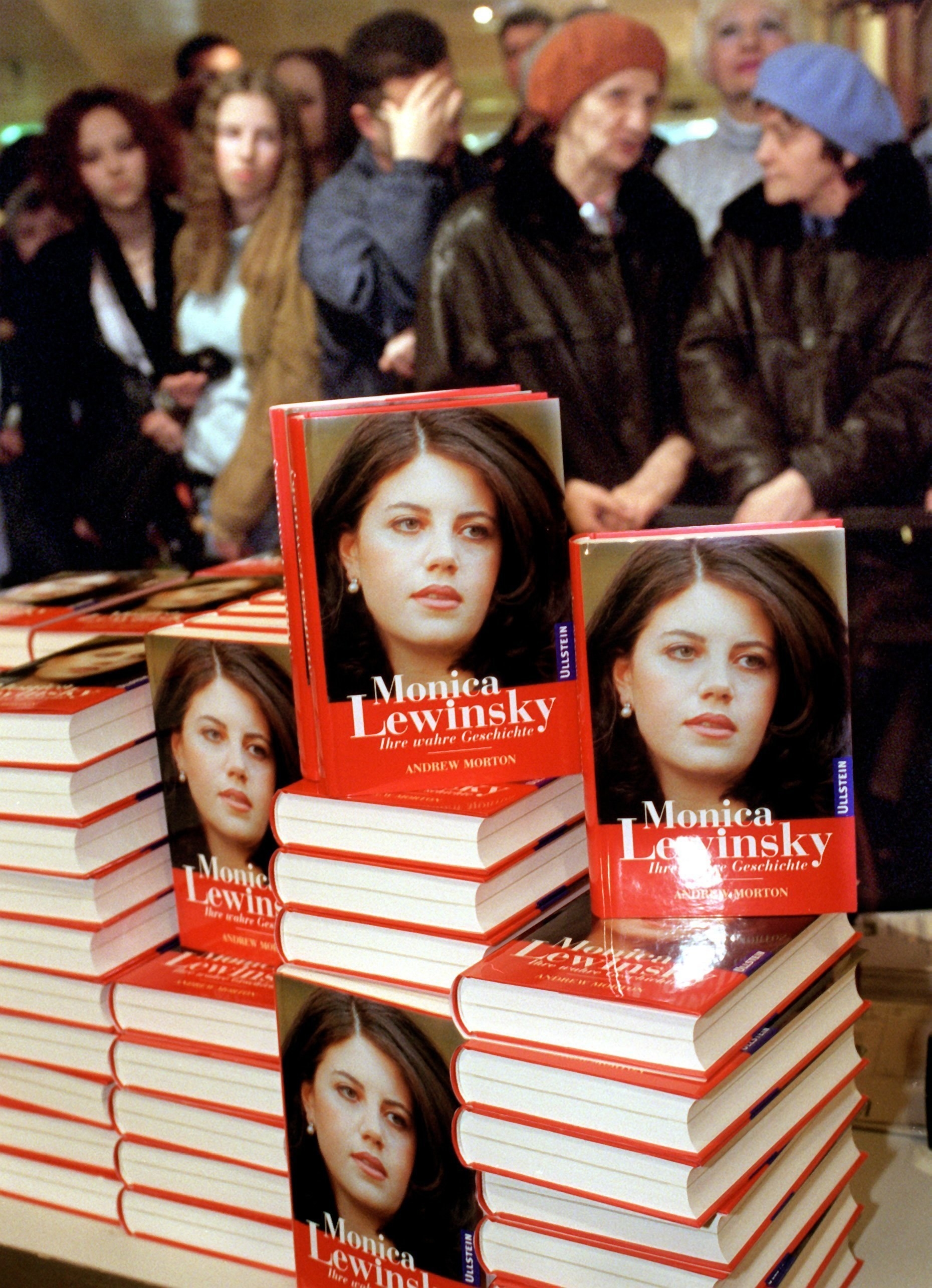 "You go to bed one night a private person, and the next day you're a public human being and the whole world hates you," she said. "And you might go to jail. And you're going to bankrupt your family."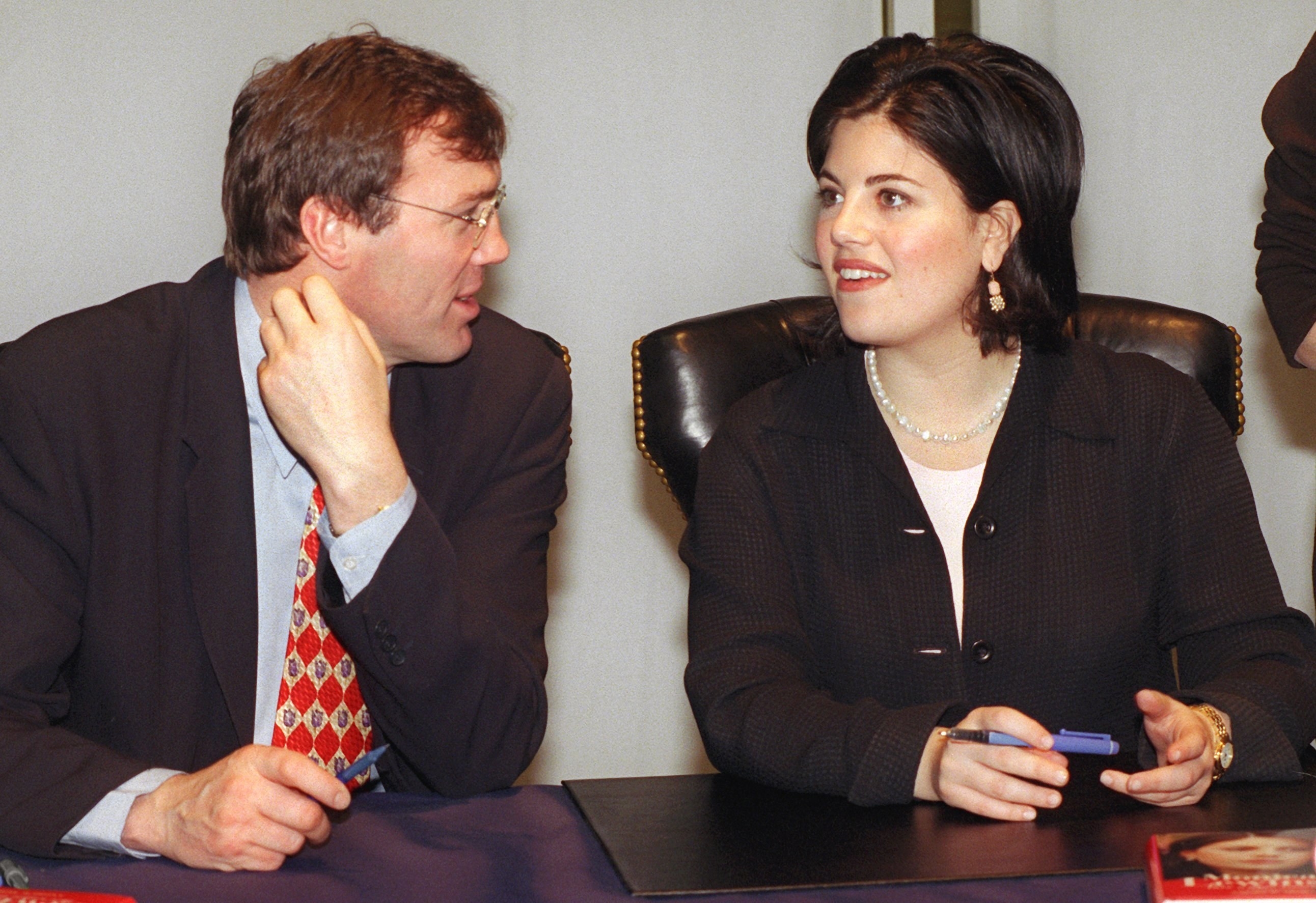 "And just because I wasn't on the news every night for 20 years in the same way that I was in 1998 doesn't mean that this story ended. Ten years on, I still could not get a job. I couldn't support myself," she added.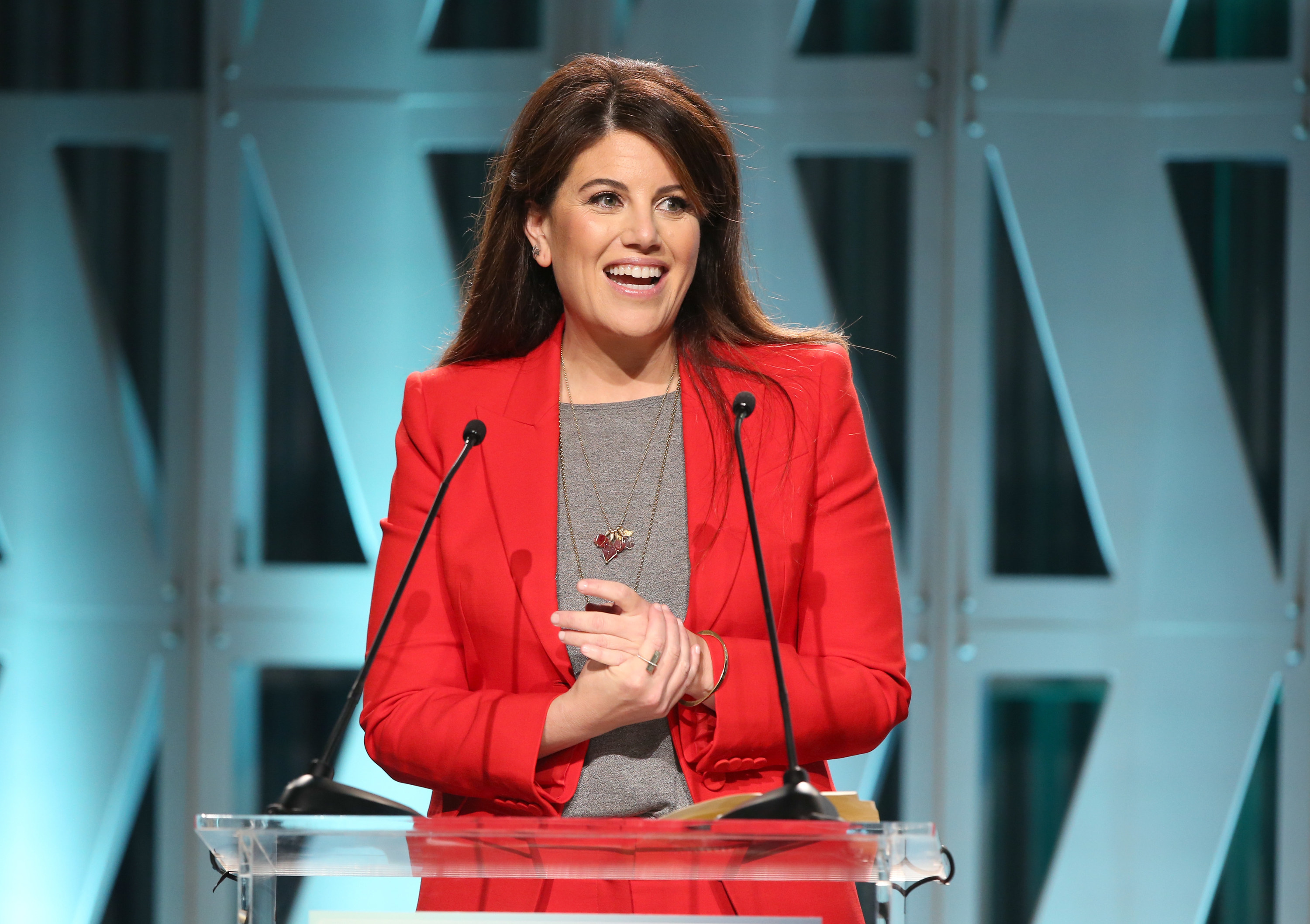 But despite fears of being "misunderstood again" when the show airs, Monica credited actor Beanie Feldstein for handling her story so well.
And despite the fact the real Monica was never present on set when Beanie was in character, it seems like the pair really hit it off, constantly video calling and texting throughout the filming process.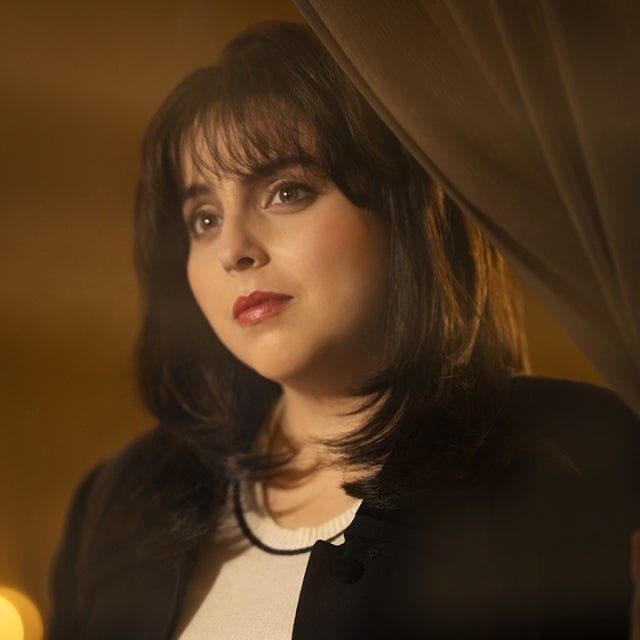 "Playing someone real is a huge undertaking — playing someone who texts you is a completely different thing," Beanie said in the Hollywood Reporter interview.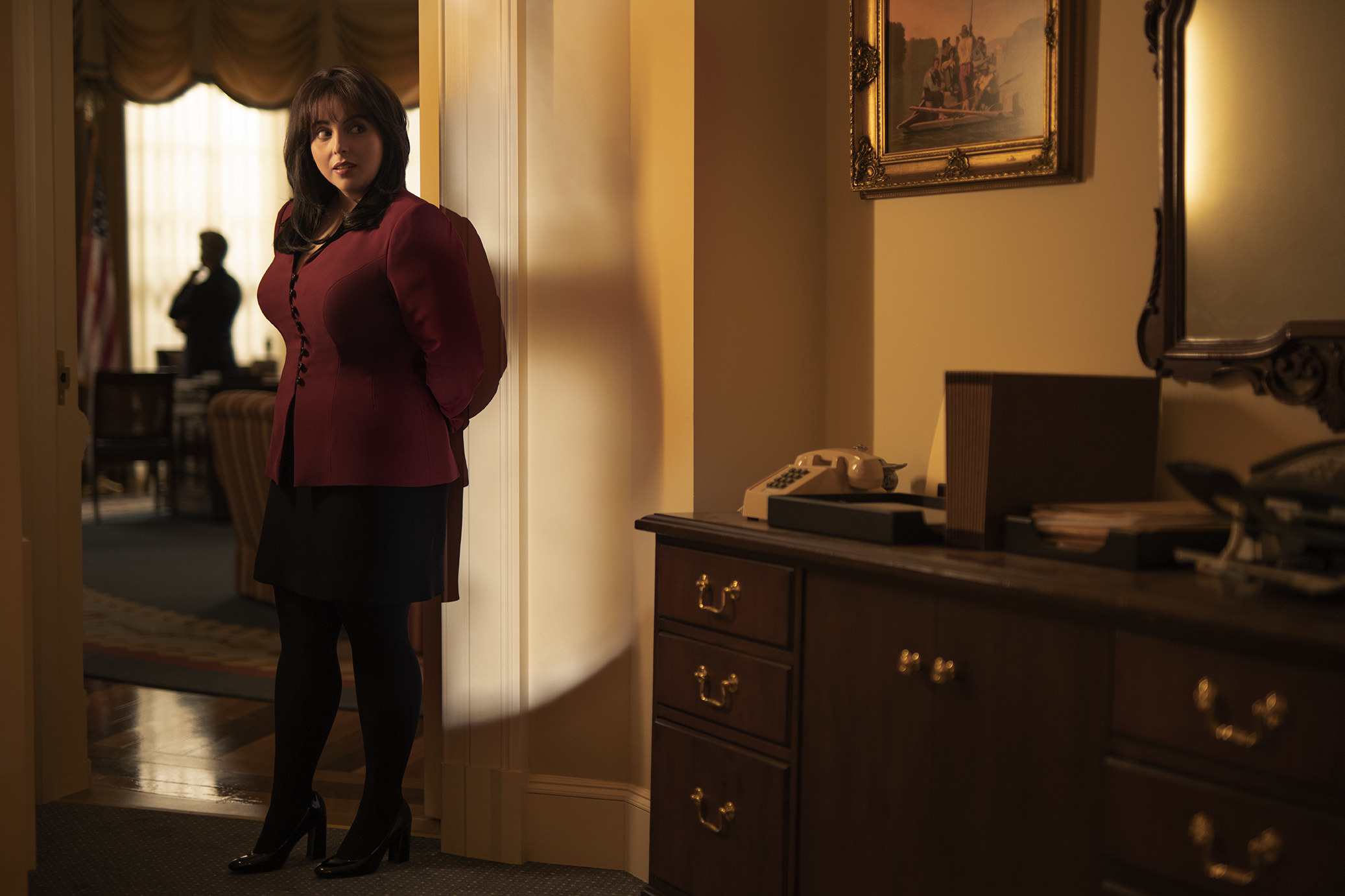 "I mean, I'm playing someone who sends me videos, and I'll go to respond, and I'm fully wearing her hair," she said with a laugh. "Of course it was daunting because I just want to do right by her, all that matters to me is what she thinks."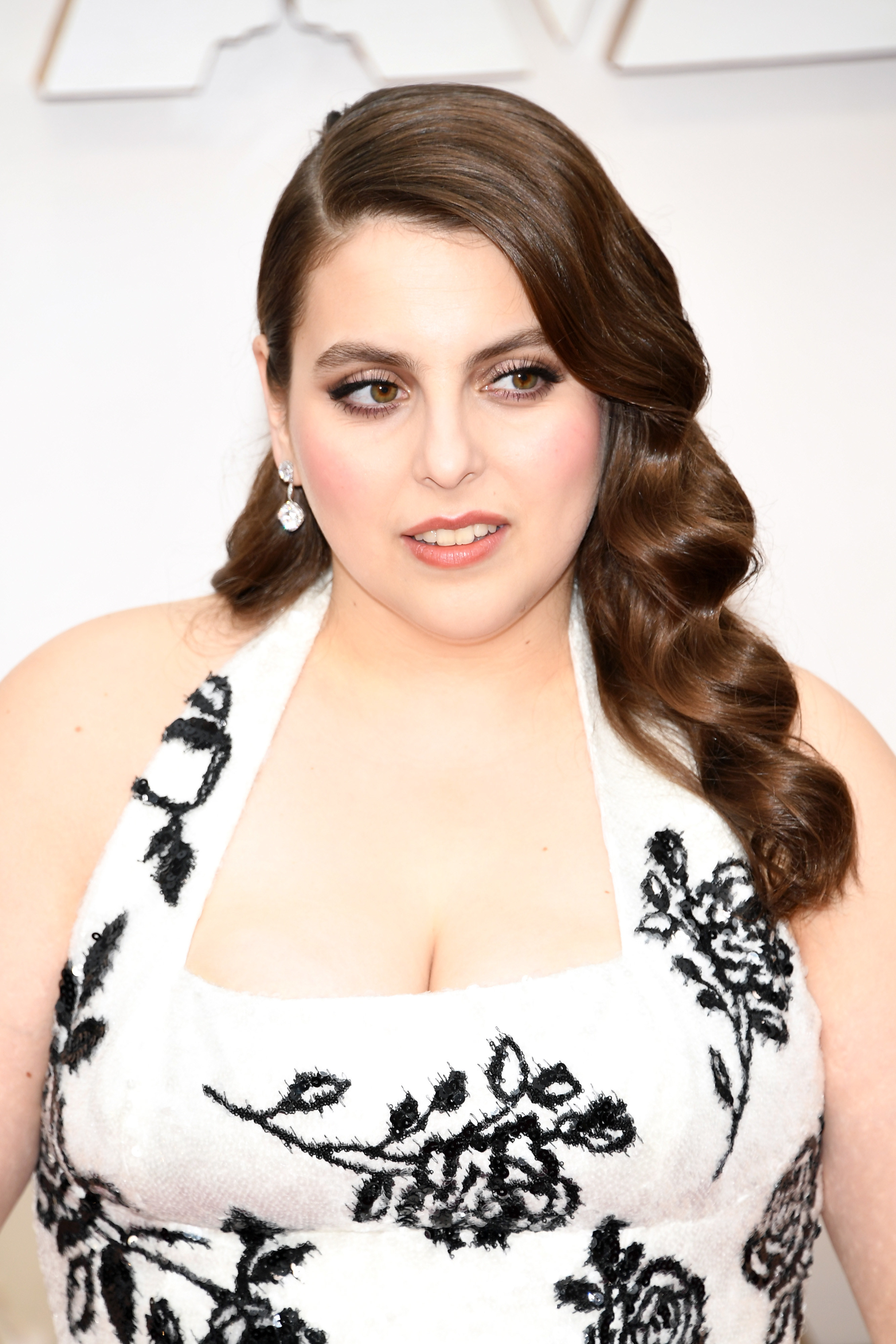 Elsewhere in a cover story for W Magazine, Beanie said she and Monica "are cut from the same cloth," going on to describe herself as Monica's "bodyguard" — "to put my body in front of hers. It's my job to portray her pain, because I feel so much for her."
Reflecting on how she would have handled Monica's experience had she been in the situation, Beanie confessed she would have acted similarly.
"When Clinton shined his light on you, there was no better feeling in the world," she said. "It wouldn't matter if you were male, female, nonbinary, queer. When that man put his spotlight on you, the world fell away."
"And if I was 22 and the most powerful person in the world focused his high beams on me, I would probably do the exact same thing as Monica."
The Clintons themselves, however, won't have any involvement in the show.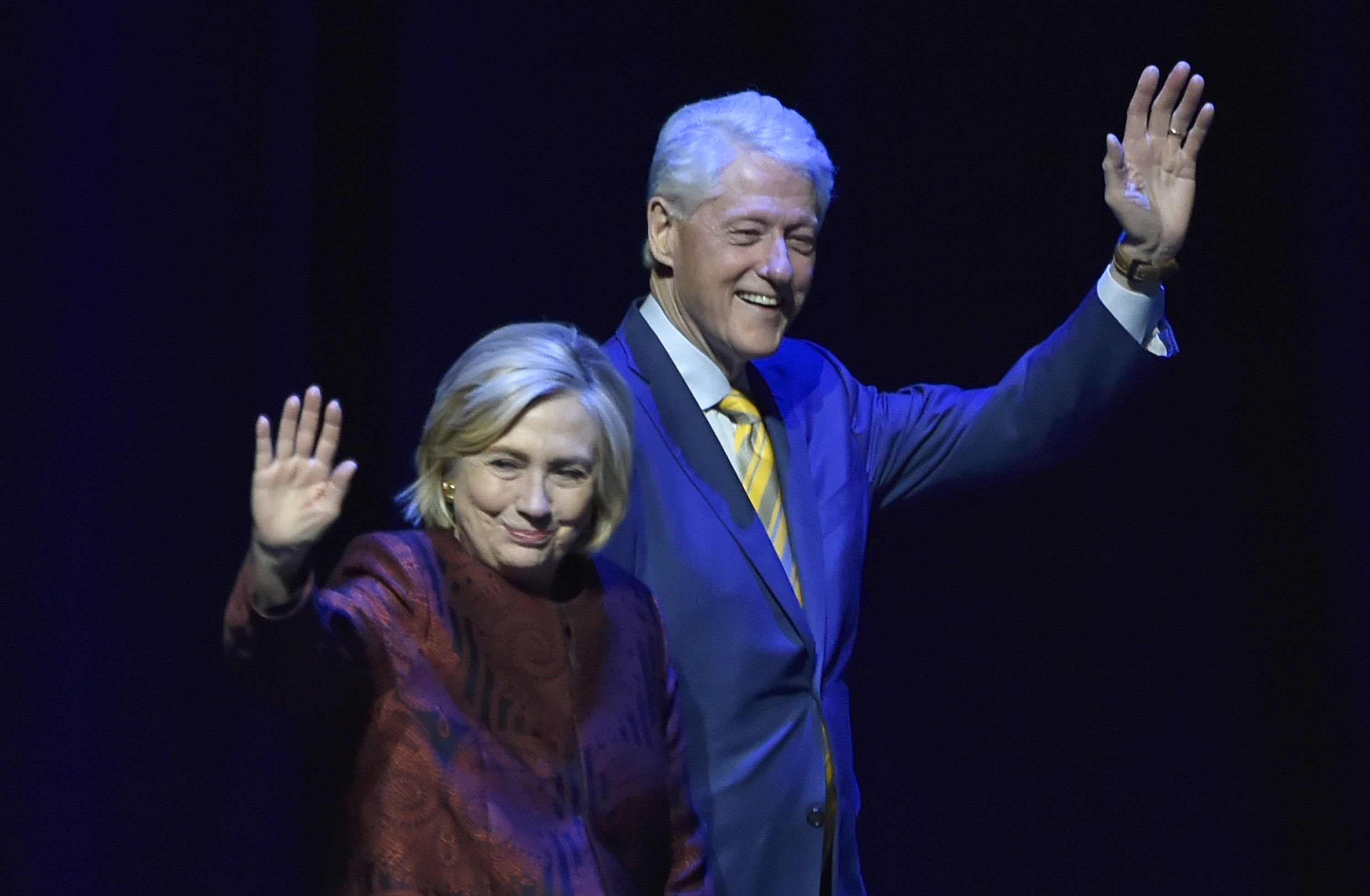 Anxieties about how Bill and Hillary Clinton might react to the show were addressed in the Hollywood Reporter story by Dana Walden, Walt Disney Television's chair of entertainment, and the person responsible for distributing Hillary's 2020 Hulu documentary.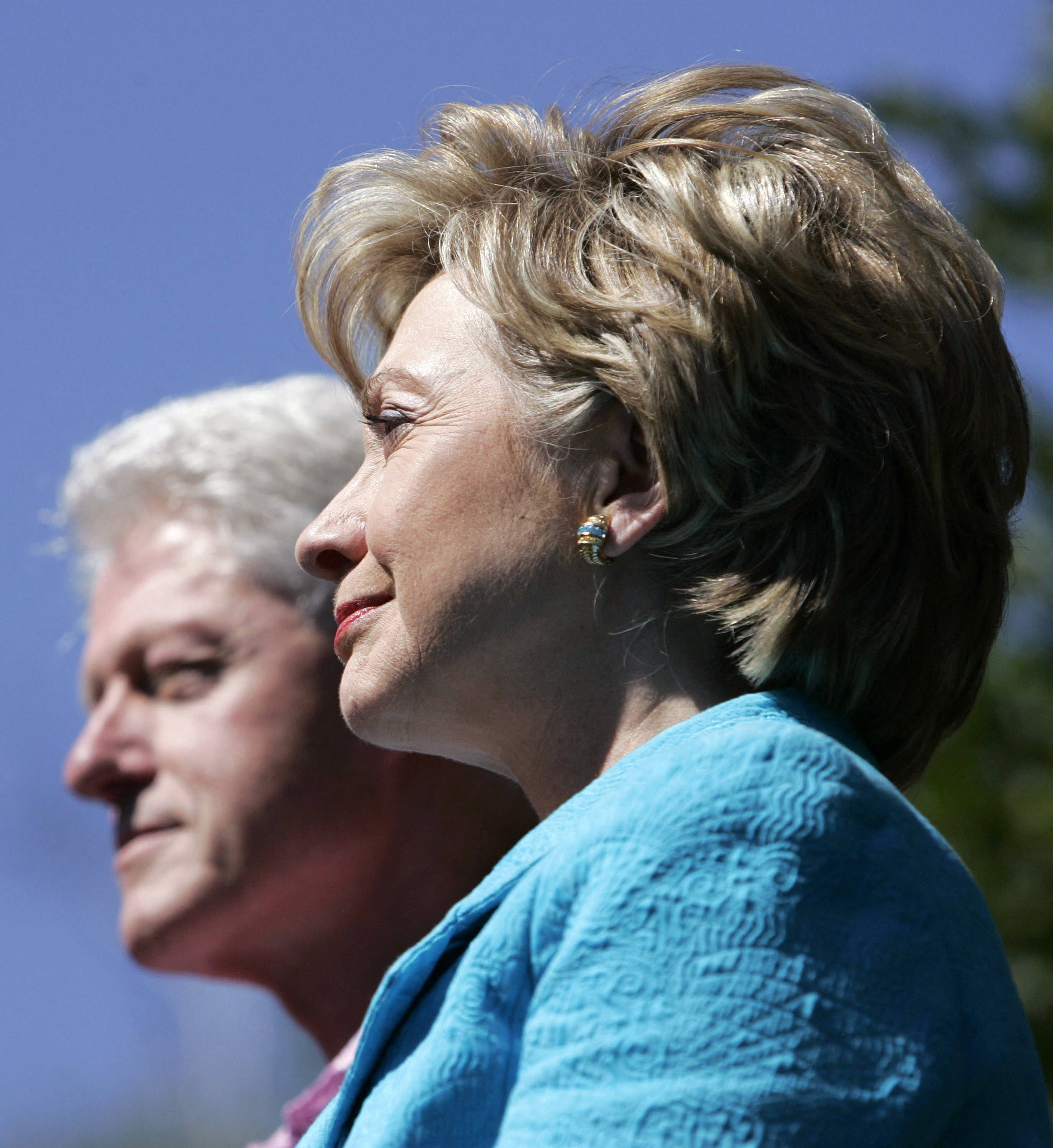 "Bill and Hillary have both spoken and written books about this time in their lives, and they've had the opportunity to weigh in meaningfully and thoroughly with their feelings," Dana said.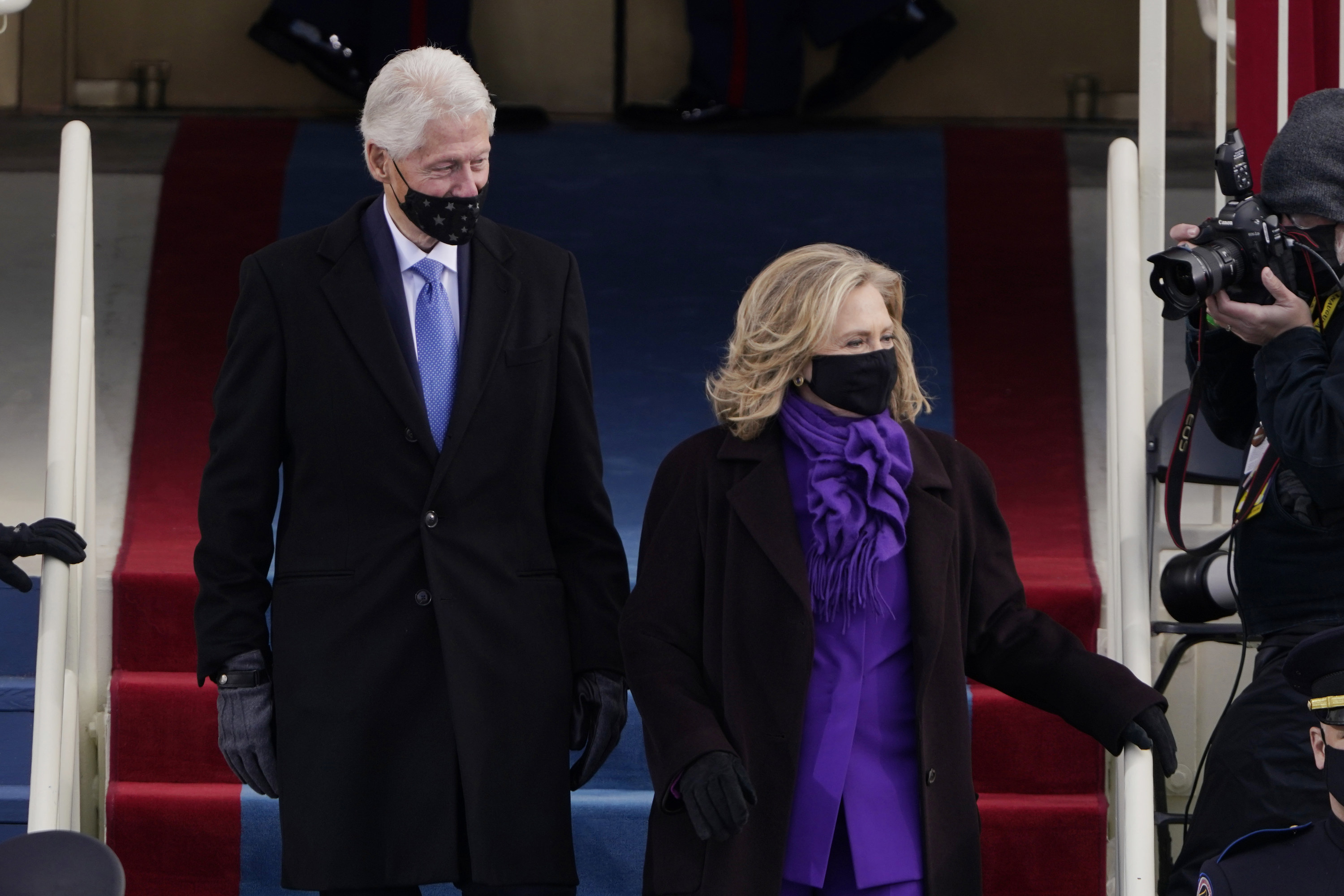 "I also think that it's fair and it's right for there to be an opportunity for the women who were involved in this scandal to be able to have their truth told, beginning with Monica," she added.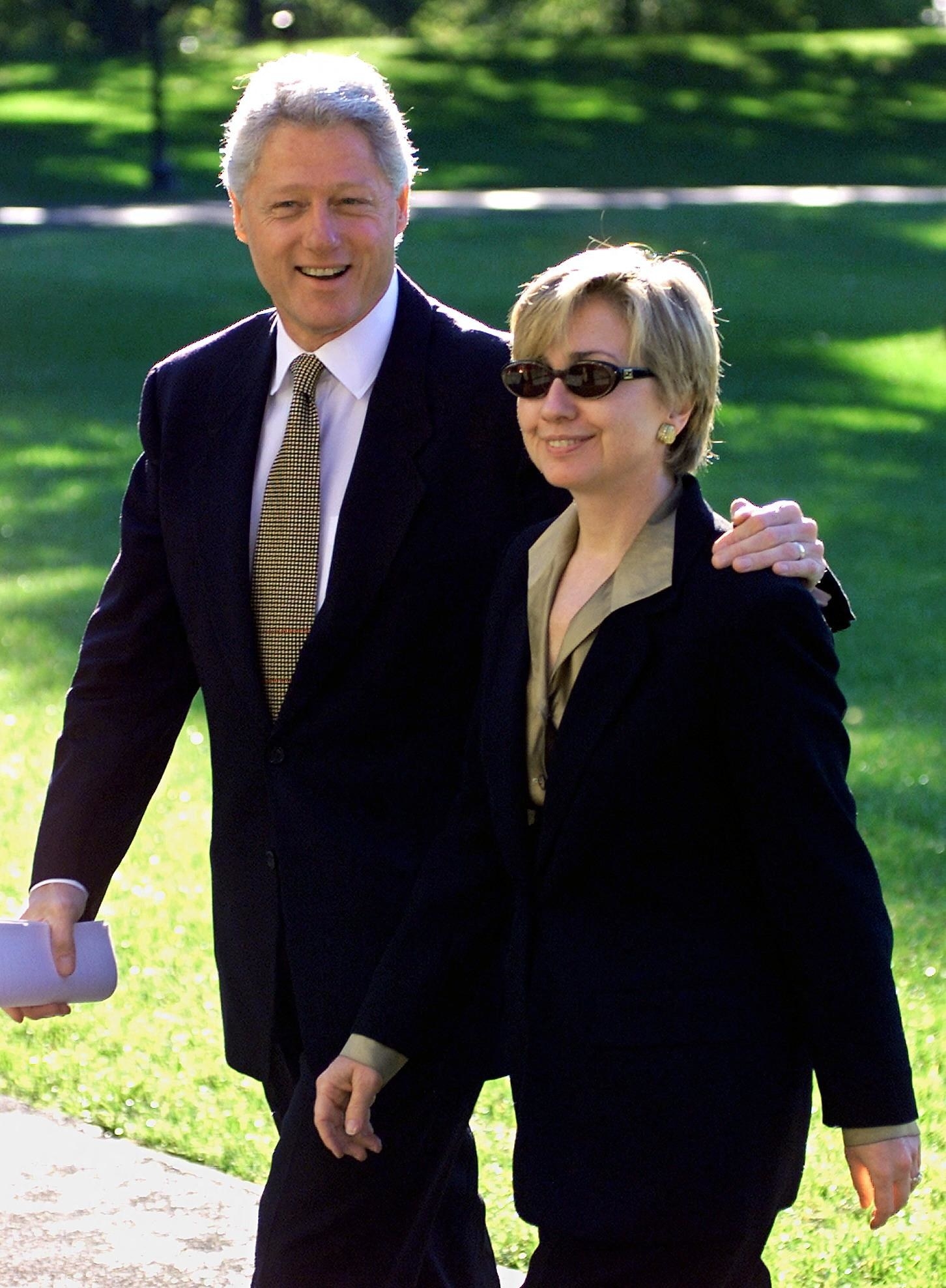 The former president addressed the affair in his wife Hillary's Hulu documentary last year, saying that he feels "terrible" about the way Monica was treated as a result.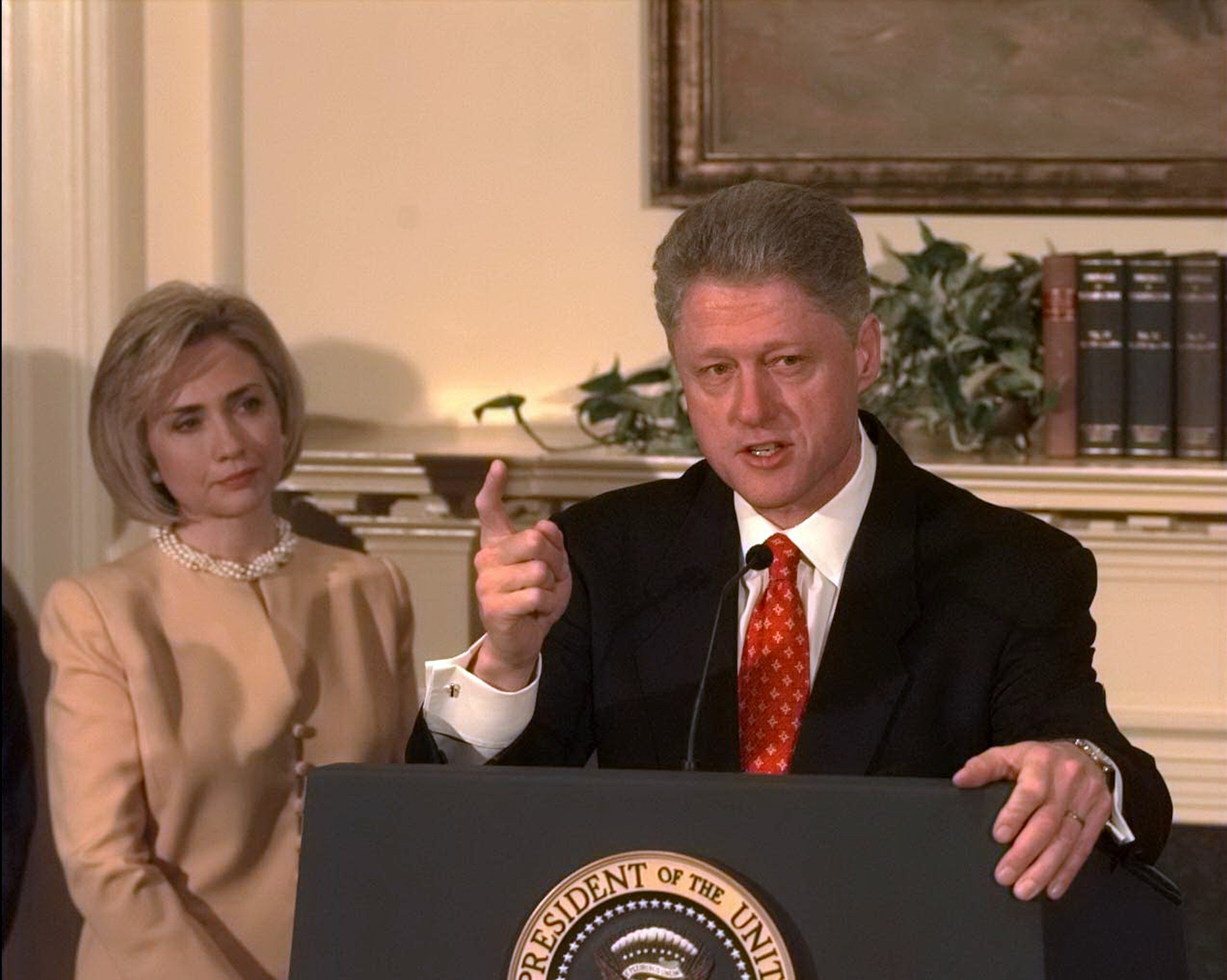 "I feel terrible about the fact that Monica Lewinsky's life was defined by it — unfairly, I think," Bill said. "Over the years I've watched her trying to get a normal life back again. But you've got to decide how to define normal."