Fall may have arrived, but the great celebrity bathing debate of summer 2021 is certainly still lingering in the air.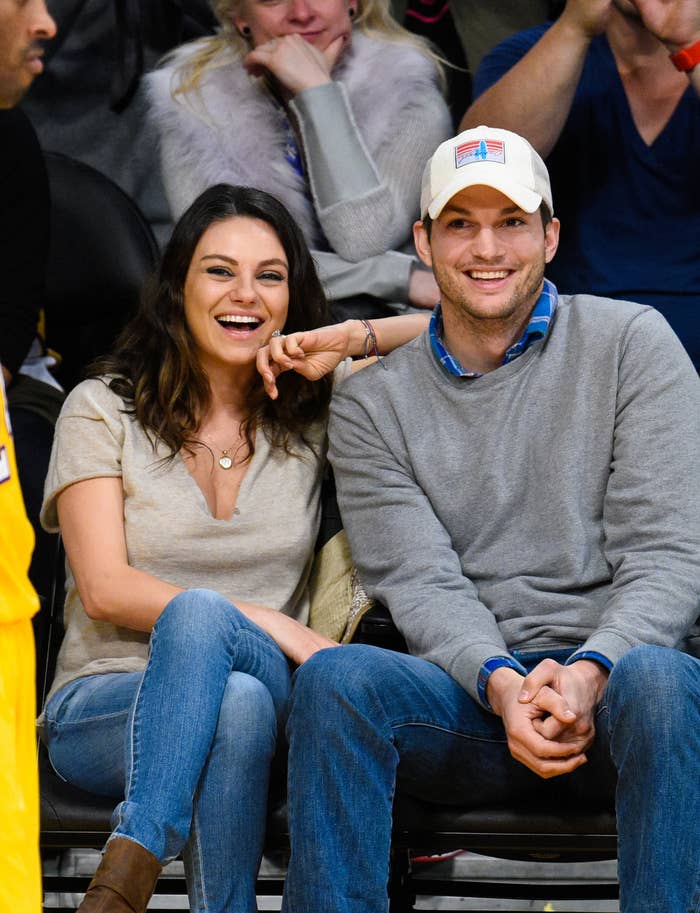 If you're just catching up, this summer Ashton Kutcher and Mila Kunis opened up a worldwide conversation about celebrity bathing habits, after they revealed that they don't believe in washing their kids — or themselves — with soap every day.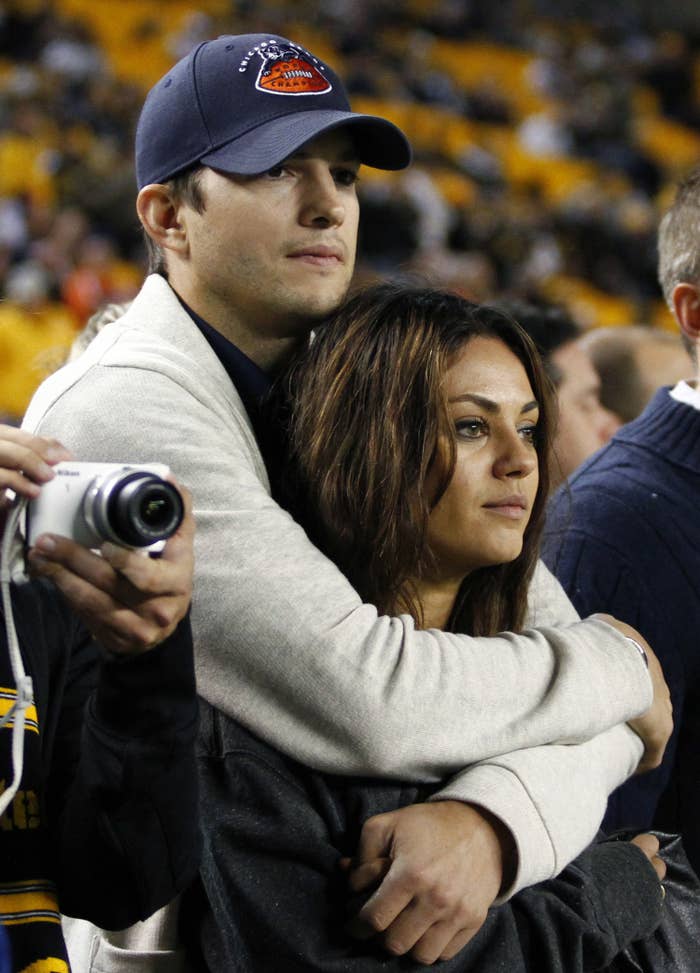 Speaking on the Armchair Expert podcast in July, the couple told hosts Dax Shepard and Monica Padman that they don't wash their children — Wyatt, 6, and Dimitri, 4 — unless they can "see dirt on them."
As for themselves, Mila went on to confess that she "didn't shower much anyway" as a child, while Ashton, on the other hand, said he washes his "armpits and crotch daily and nothing else ever."
So, as you may remember, these comments went on to spark a wave of debate among fans who had *plenty* of thoughts on the couple's bathing revelations.
But it wasn't just fans who were left confused, because — in what has become one of the most bizarre celebrity trends in recent history — the couple's initial comments saw a ton of other famous faces weigh in on the conversation.
First up to join Ashton and Mila on the anti-shower side of the debate was fellow couple Dax Shepard and Kristen Bell, who established themselves as fans of the natural route after revealing that they wait for their kids to "stink" before they bathe them.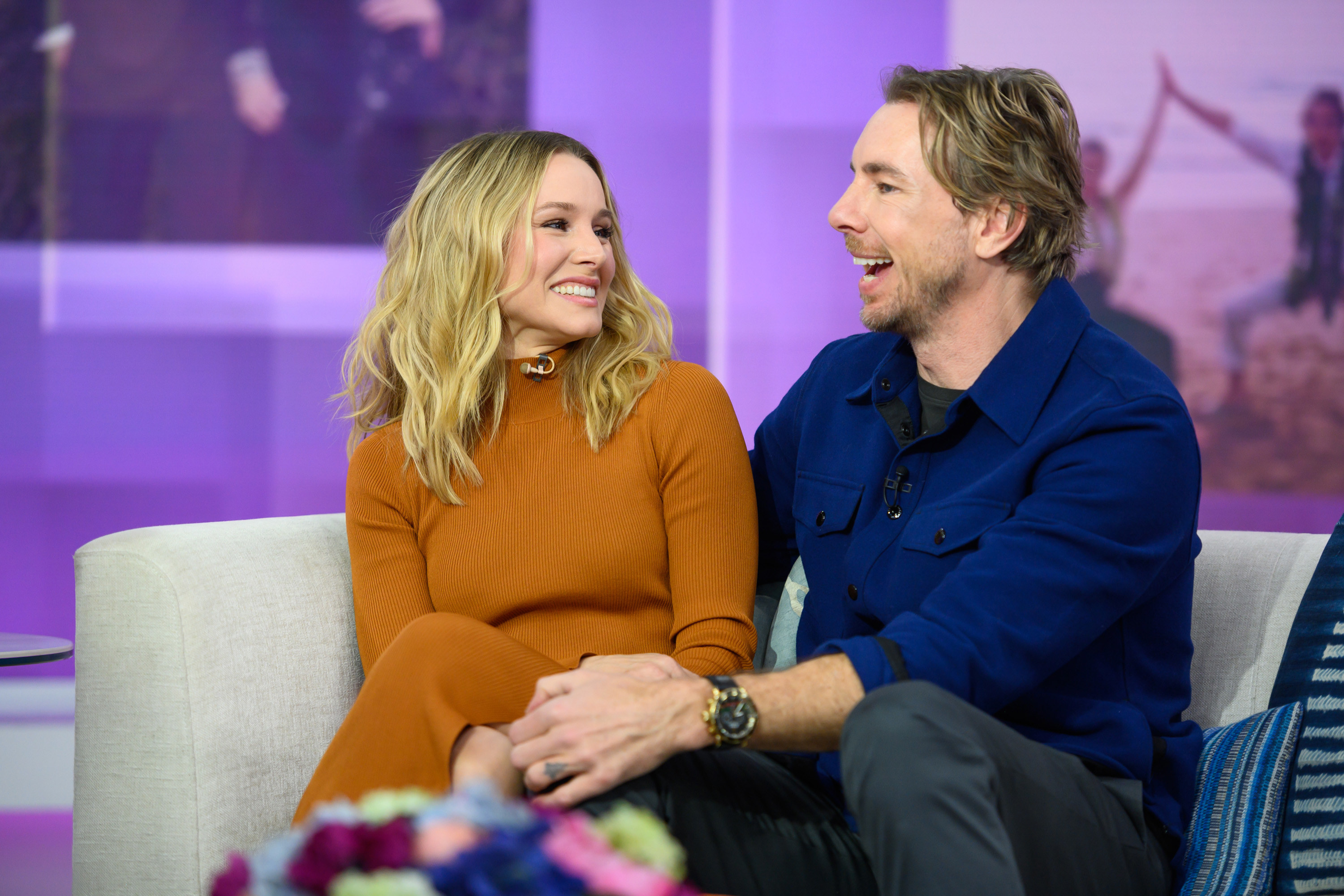 Days later, Jake Gyllenhaal joined the party, leaving fans in shock after confessing to Vanity Fair that he finds "bathing to be less necessary."
But not everyone in Hollywood was on board with Ashton and Mila's philosophy.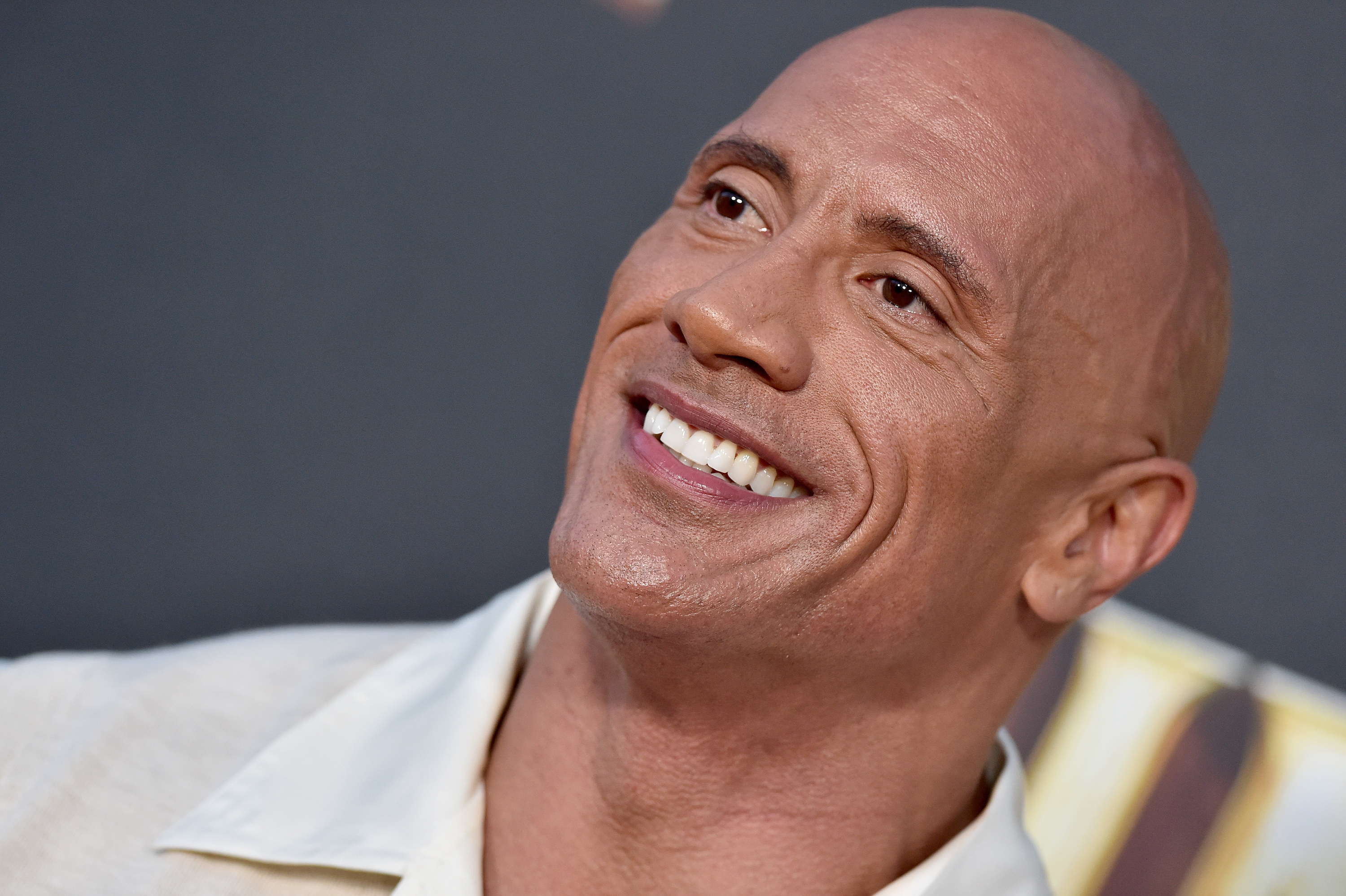 Dwayne "The Rock" Johnson quickly entered the discussion to give fans a super-detailed insight into his daily bathing ritual, explaining in August that he's "the opposite of a 'not washing themselves' celeb."
And days later, The Rock was backed up by fellow actor and water enthusiast Jason Momoa, who told fans: "I shower. Trust me. I'm Aquaman."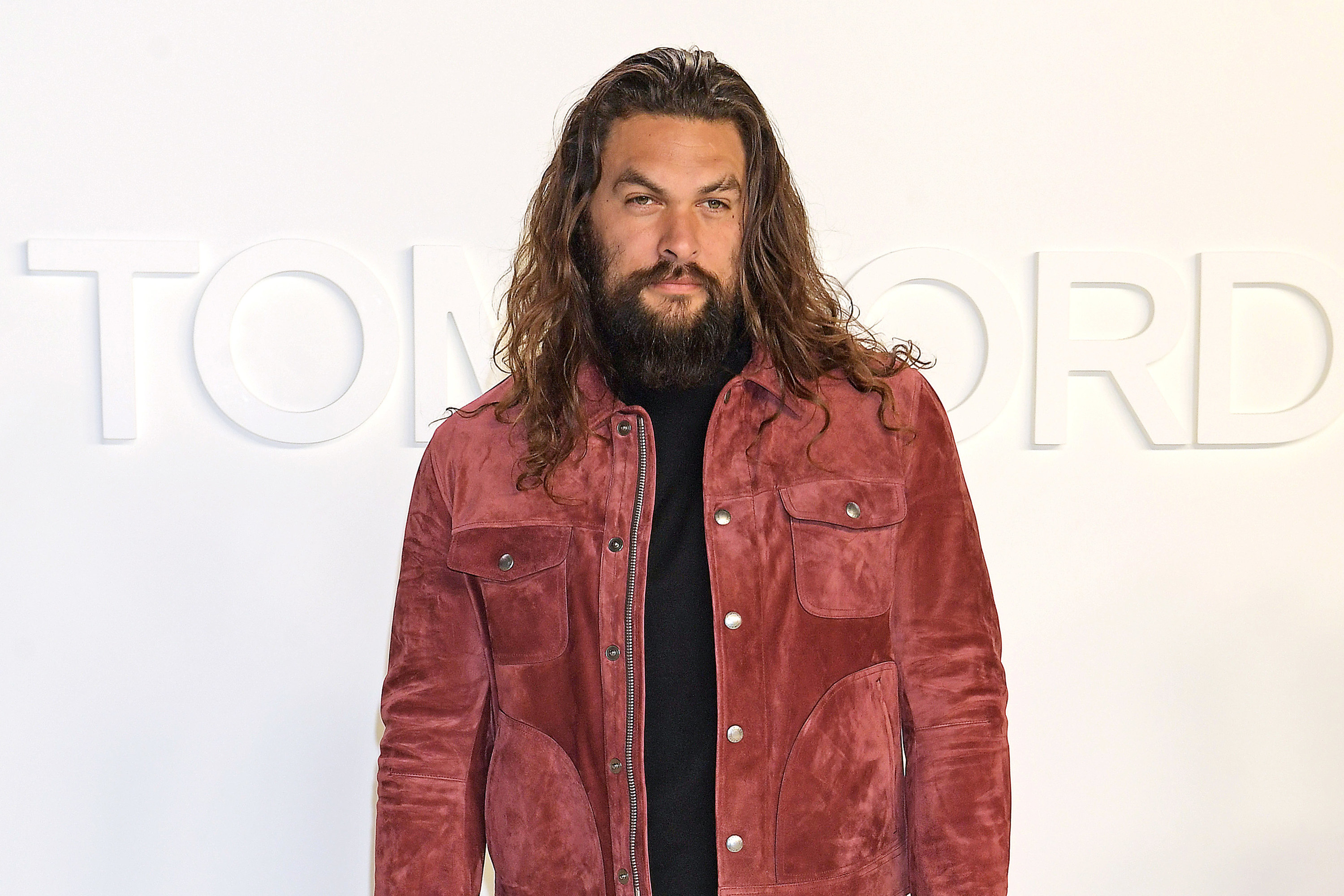 And now — two months on — if you're sick of hearing about the bathing debate, it seems Mila is too. Just when we thought the whole thing had been laid to rest, the actor is once again defending her comments.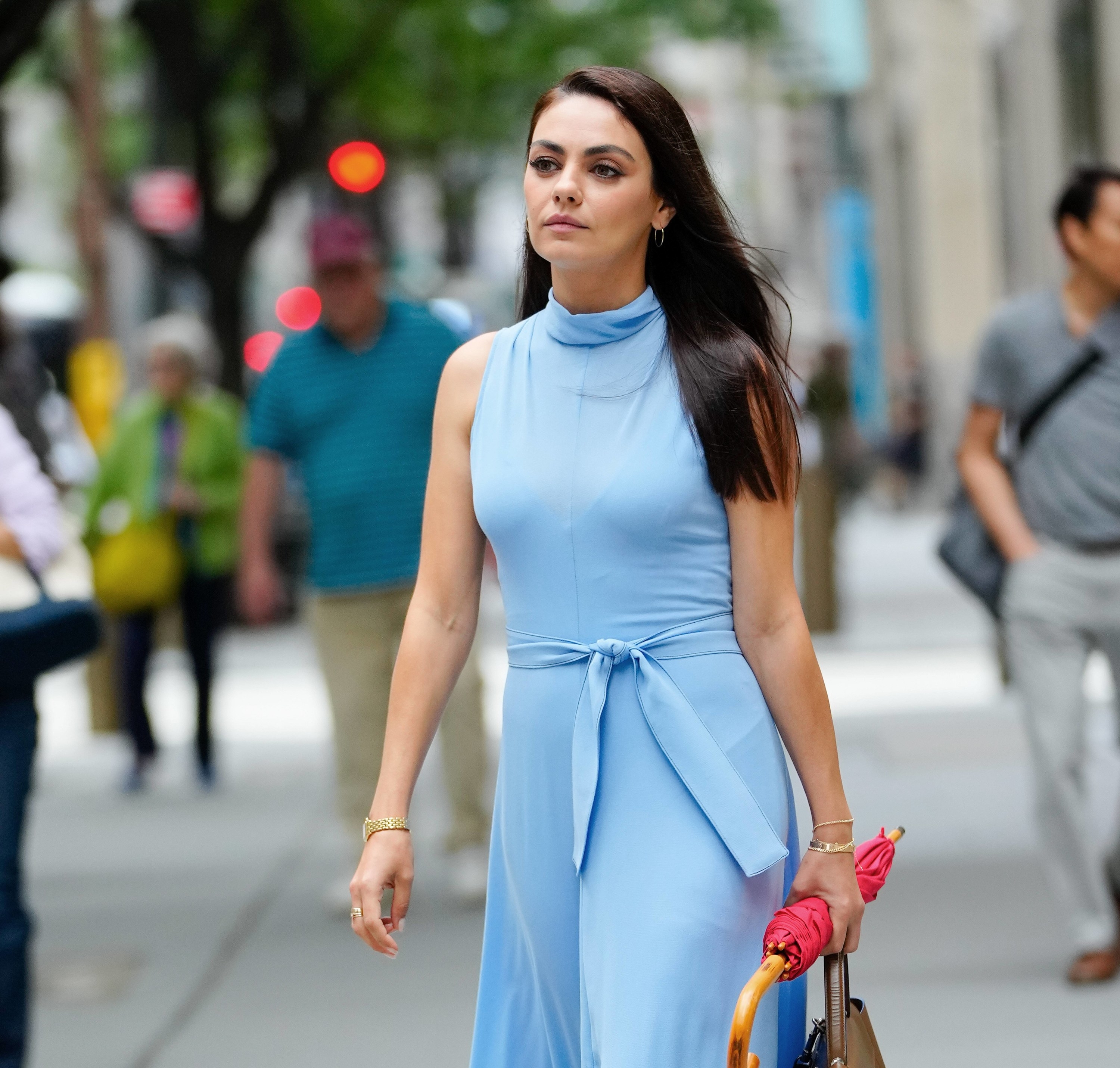 During an appearance on The Ellen DeGeneres Show on Tuesday, Mila cleared things up (again) and called the debate "so dumb."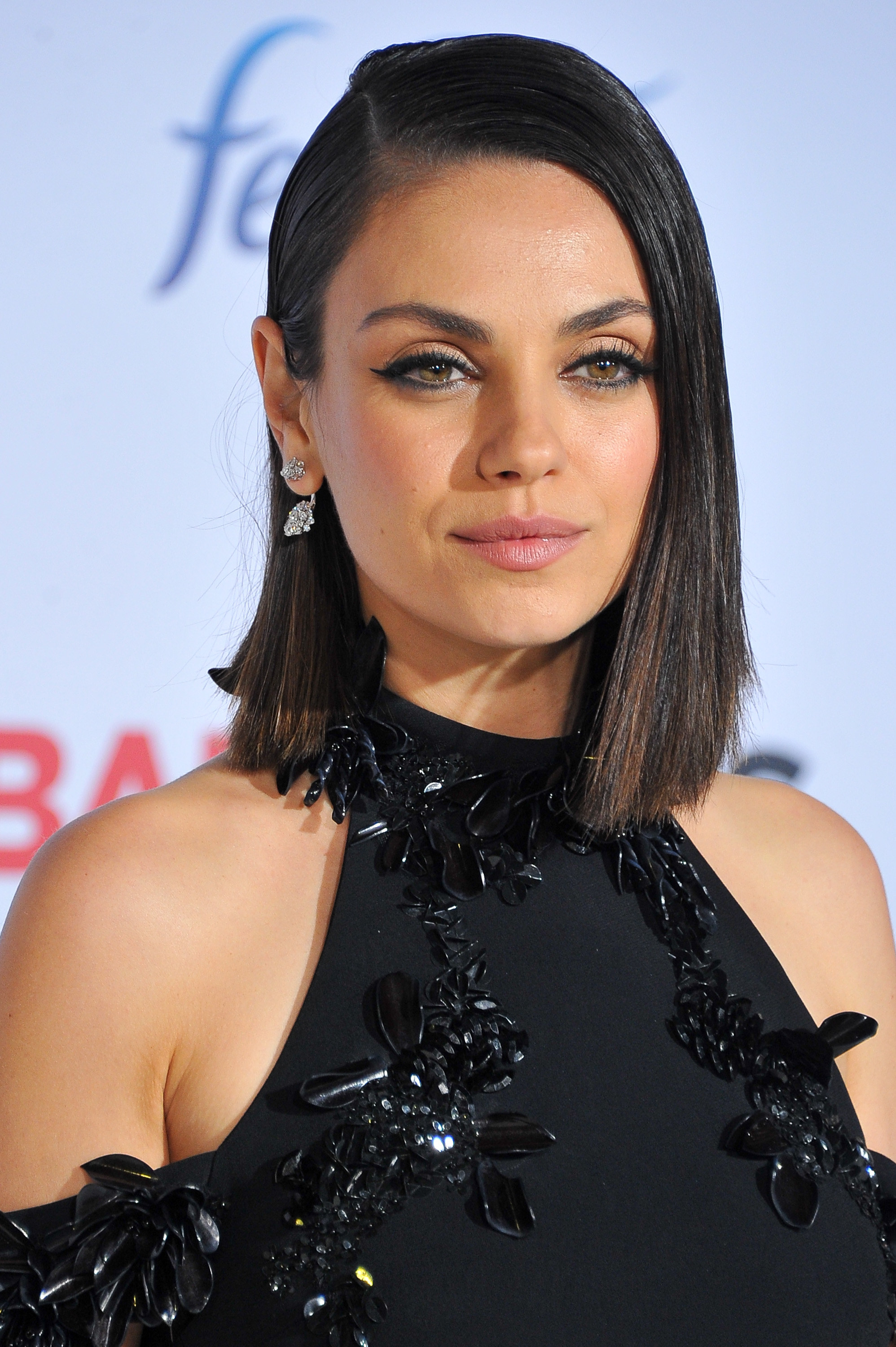 In a seemingly fed-up attempt to offer an explanation, Mila went back to the beginning and told Ellen how the conversation first came about.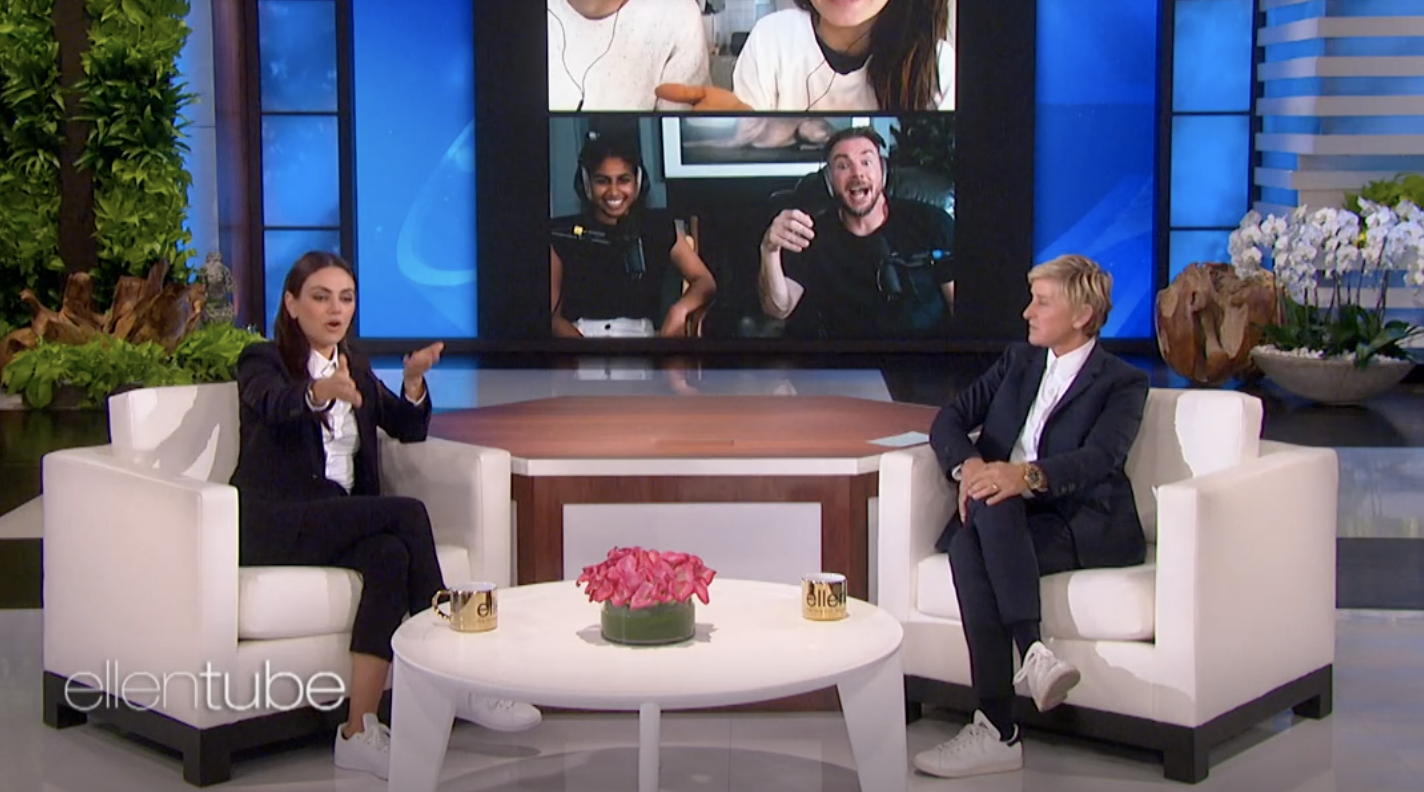 "It's so dumb... We bathe our dogs. Does that make people happy?" she began.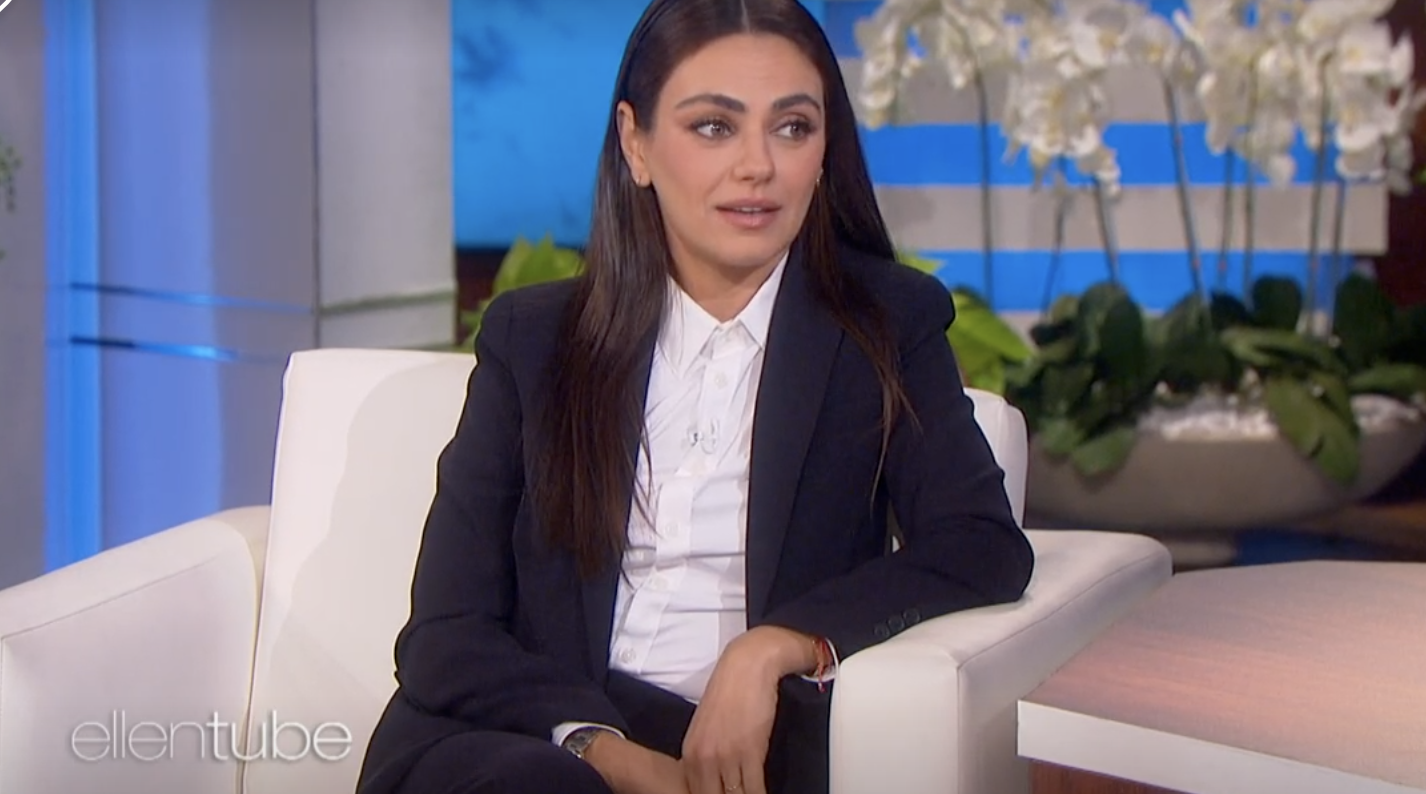 "It was on [Dax Shepard's] podcast and we were doing press ... Somehow the conversation derailed into bathing habits, and then we started talking about how we all don't bathe our children very often, and/or ourselves. Like, I shower every day, but I don't wash my hair every day. I don't find that to be a necessity," she said.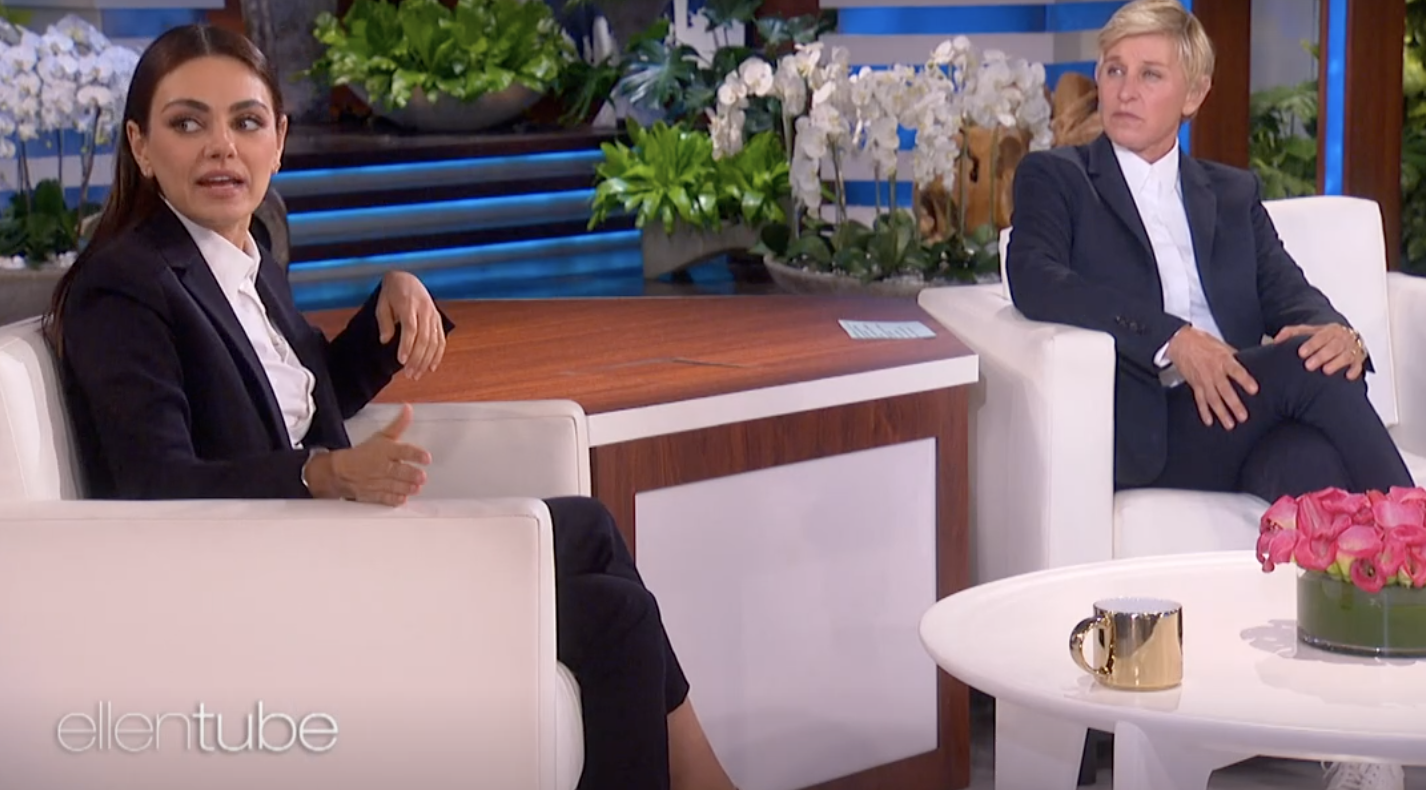 However, things quickly got complicated again when Mila went on to joke that she sometimes forgets to feed her kids too.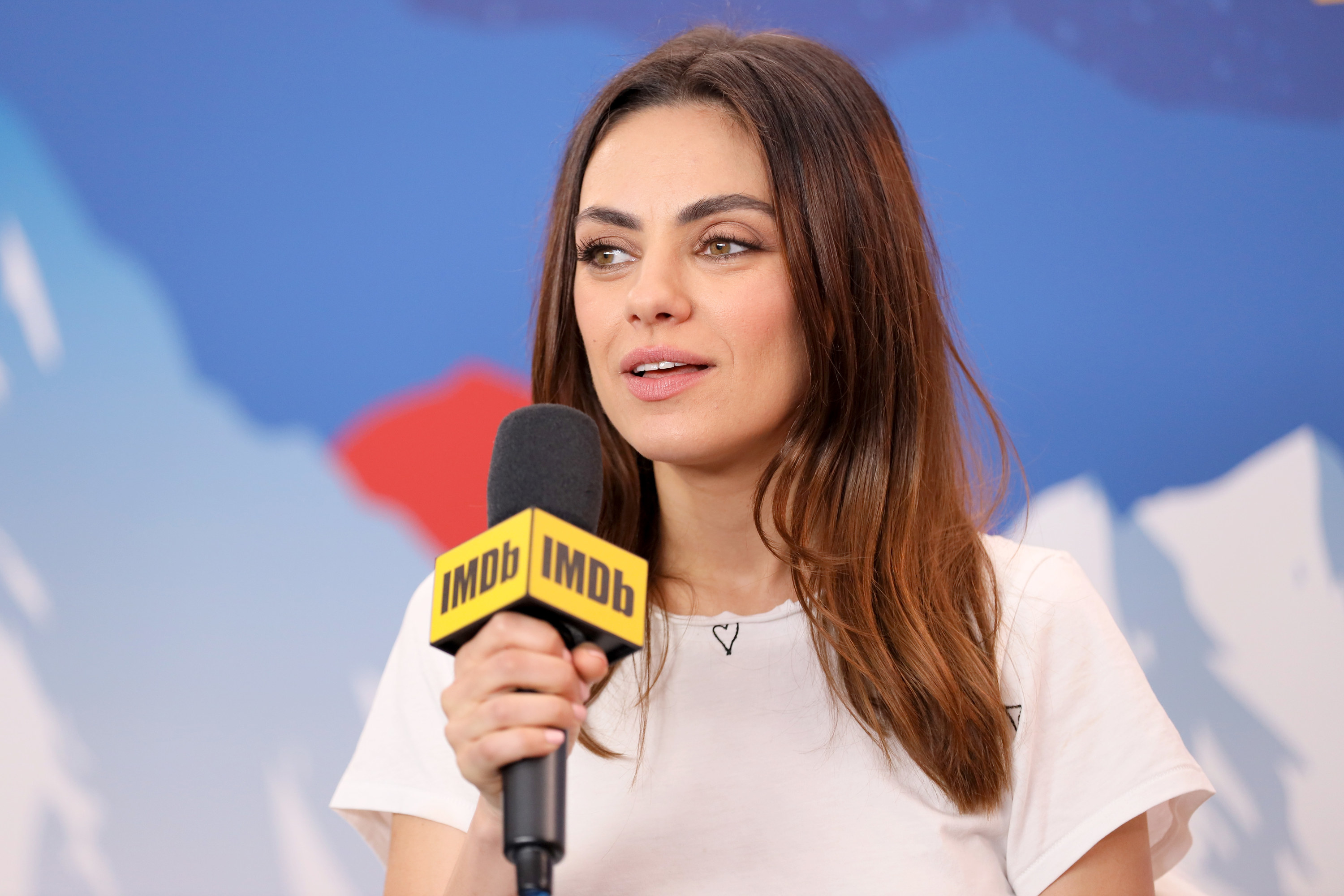 "My intent every day is to bathe my children. I wake up every day, and I'm like, 'Today I'm going to shower my kids,'" she clarified. "And then bedtime happens and I forgot to feed them, and it's just…anyways."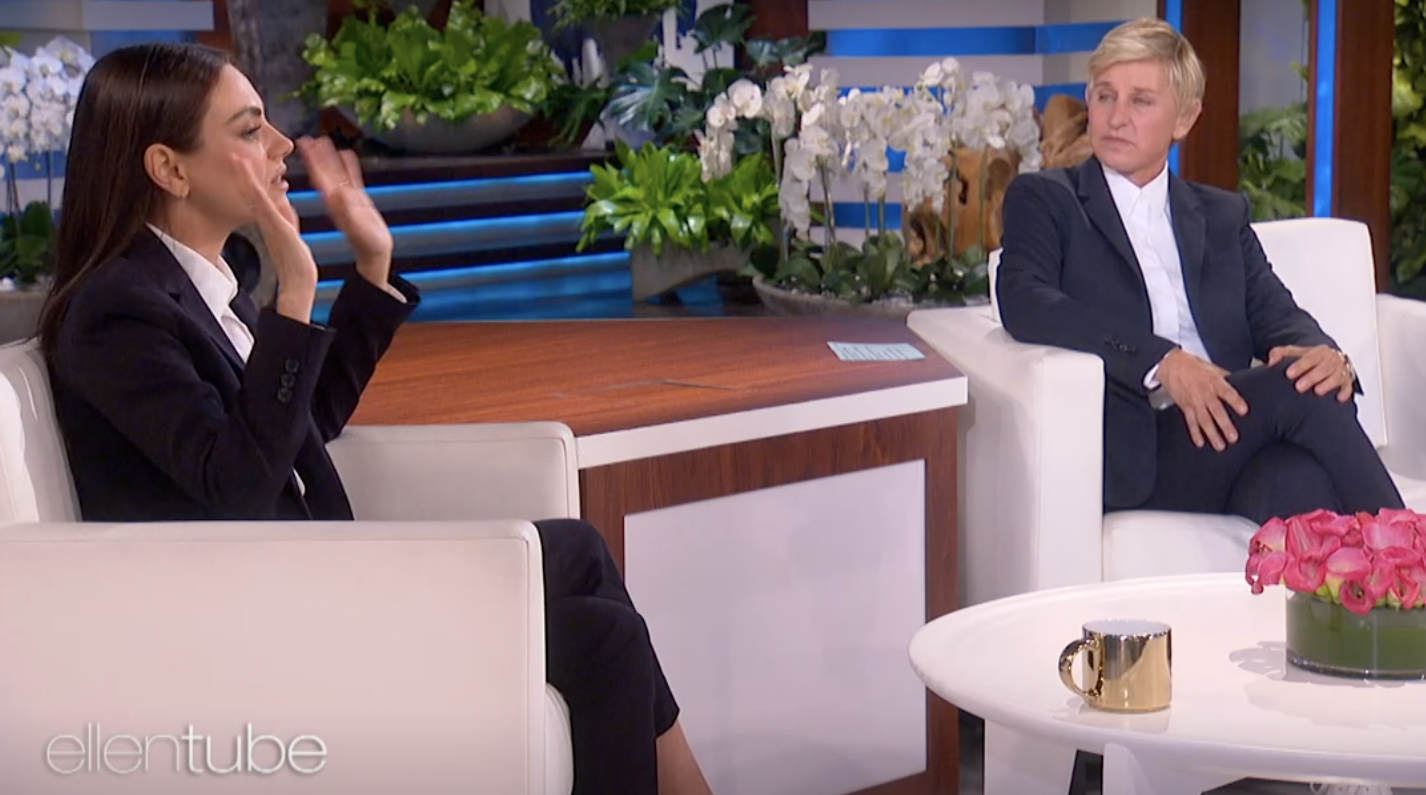 "So this whole story has taken such a turn," she continued, before taking a moment to joke about those on the other side of the debate. "But apparently The Rock showers, so congratulations, The Rock, you shower."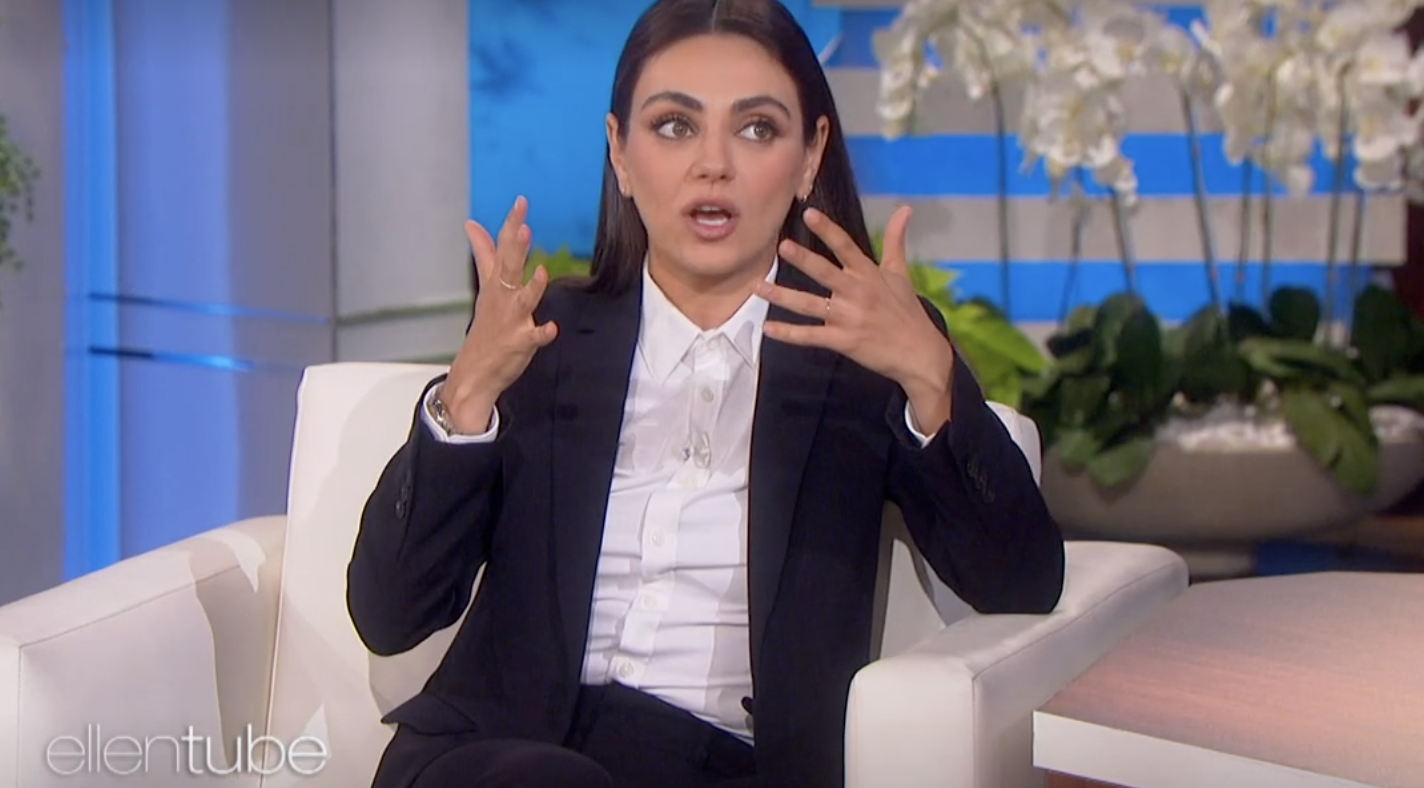 But, laughs aside, Mila was quick to make it clear that she does shower, and — contrary to popular belief — so do her kids.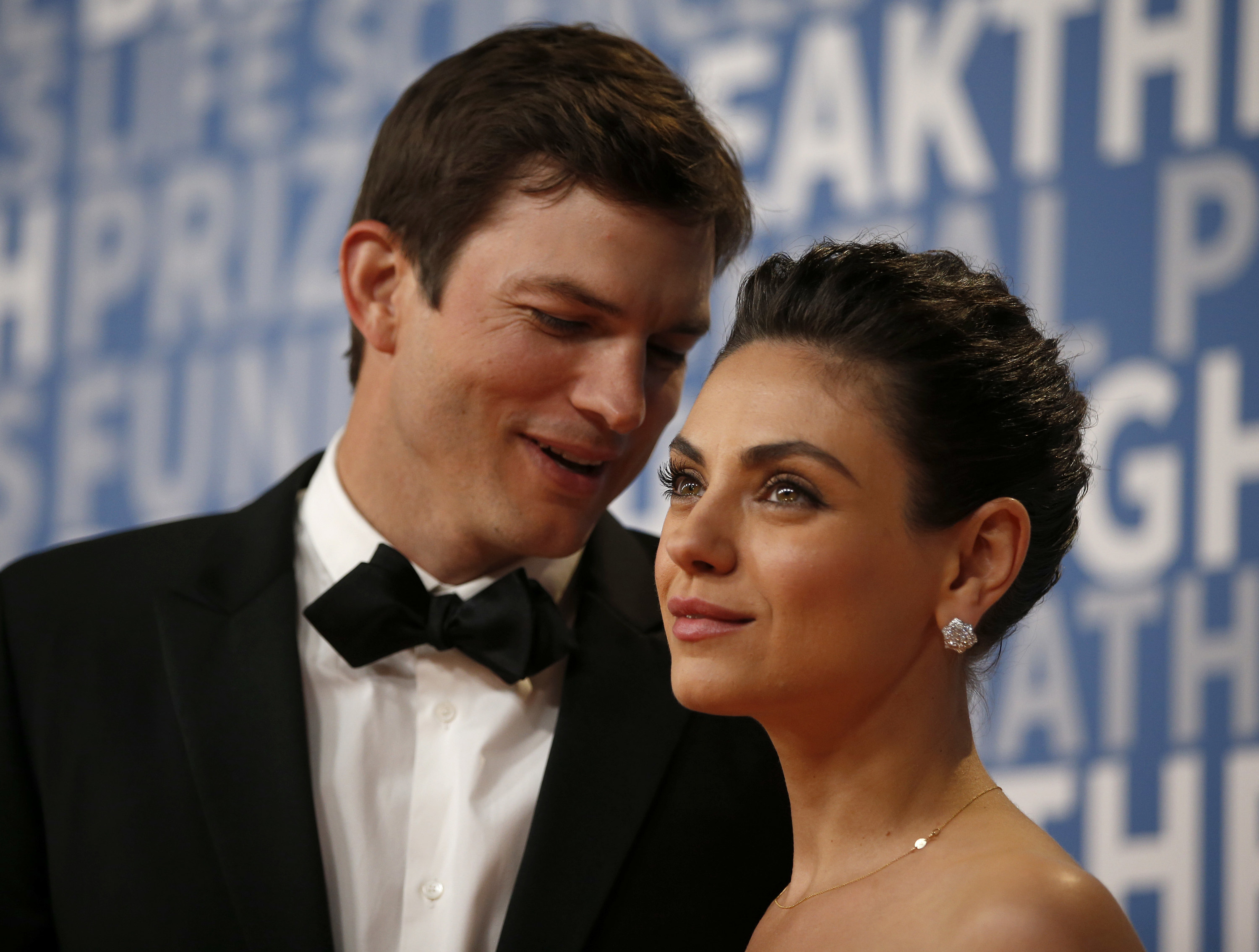 "The kids, there's a body of water that they touch, just about every day. Almost every day. Sometimes it's a pool, sometimes it's a sprinkler," she mocked in response to Ellen's push for detail. "It just depends… It's COVID. It was like, who showers? We don't leave the house. Who cares?"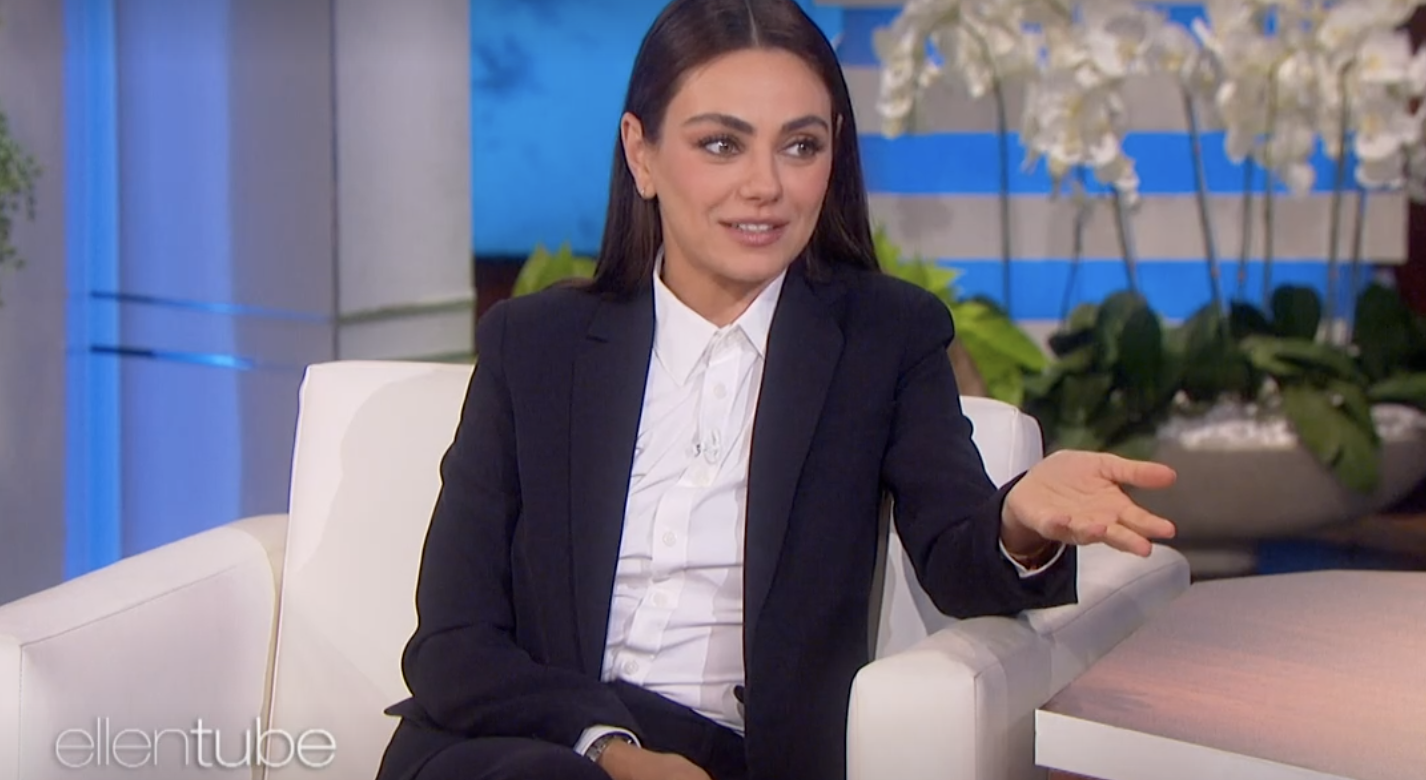 Drawing the conversation to a close, Mila laughed and quipped, "I don't think I made the story any better right now. I feel like it's going to take a whole other turn," to which Ellen replied: "Yeah, because you added to it that you forgot to feed them."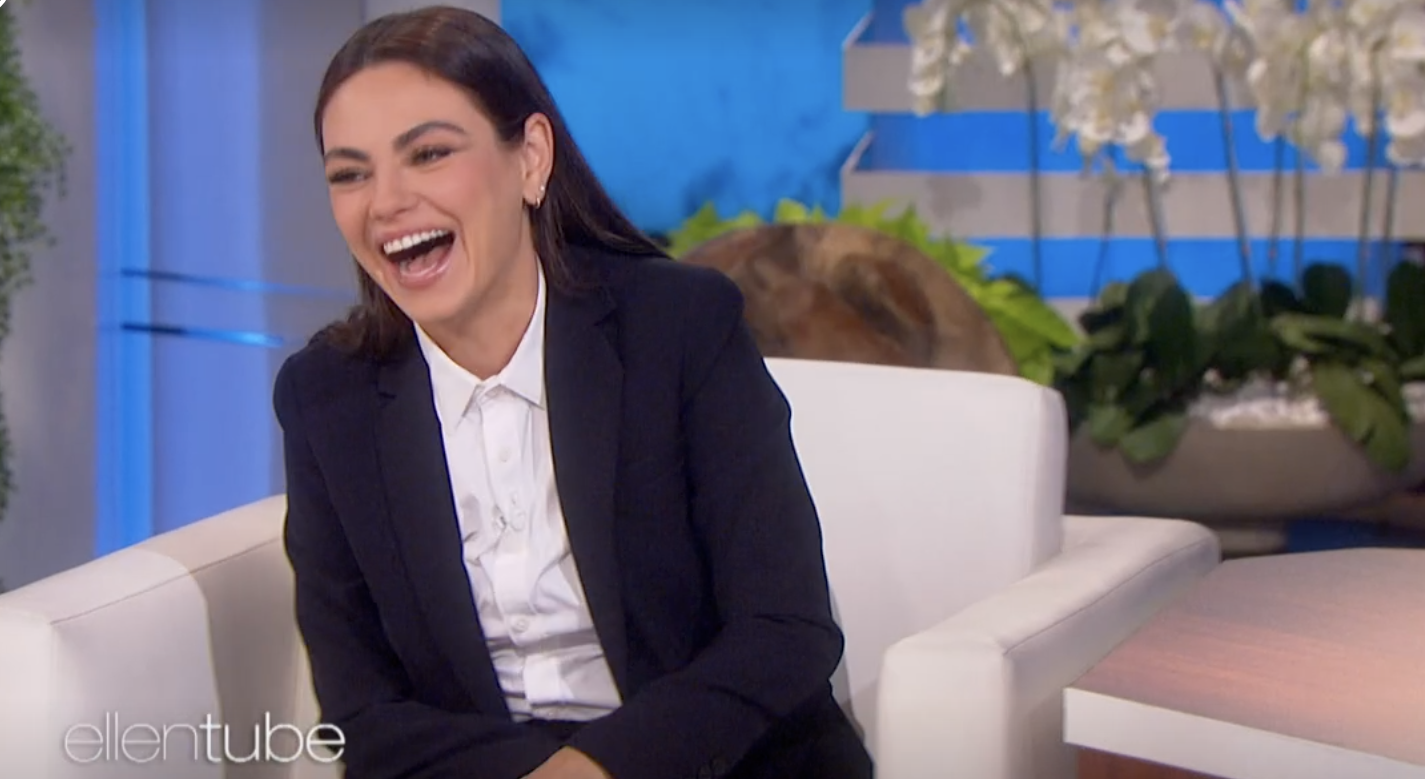 "I feed my kids, you guys! Oh god," Mila said, setting the record straight before the segment ended.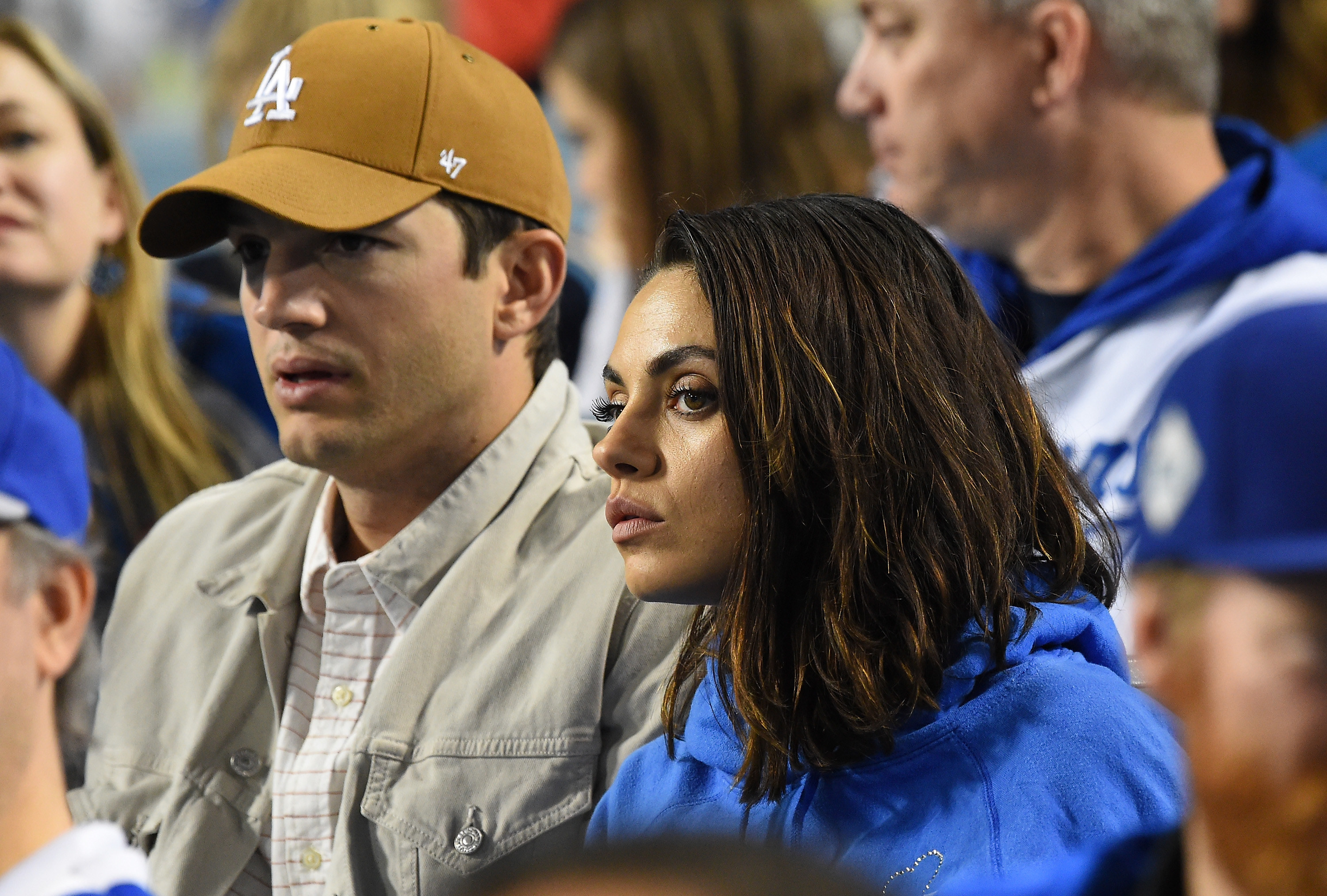 The debate came full circle last month when Mila and Ashton mocked the discourse with a hilarious Instagram video.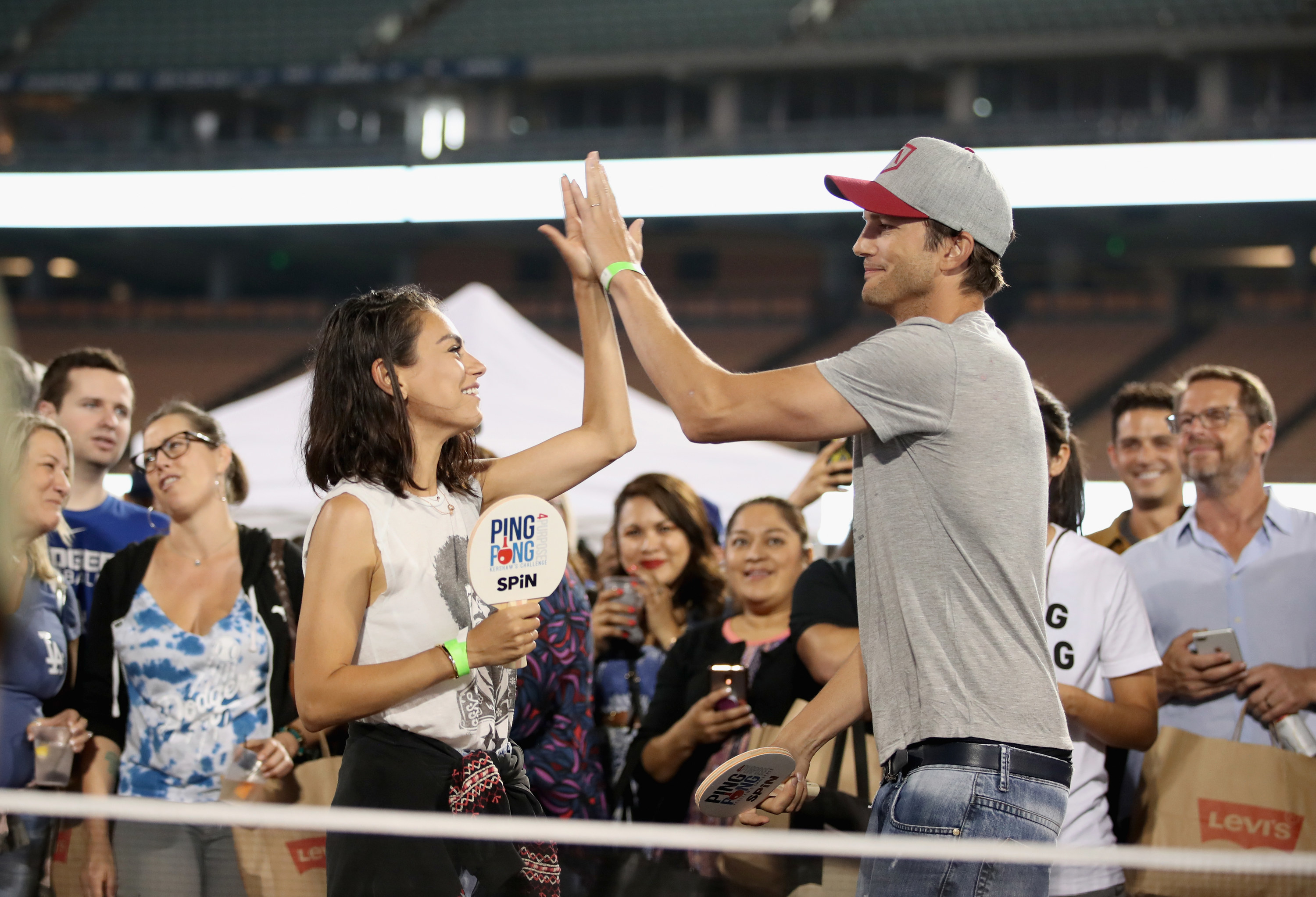 Sitting in their bathroom while their little ones could be heard singing in the shower, Ashton yelled in joking disbelief: "You're putting water on the children?! Are you trying to melt them?! Are you trying to injure them with water?!"
"We're bathing our children," Mila responded through laughter.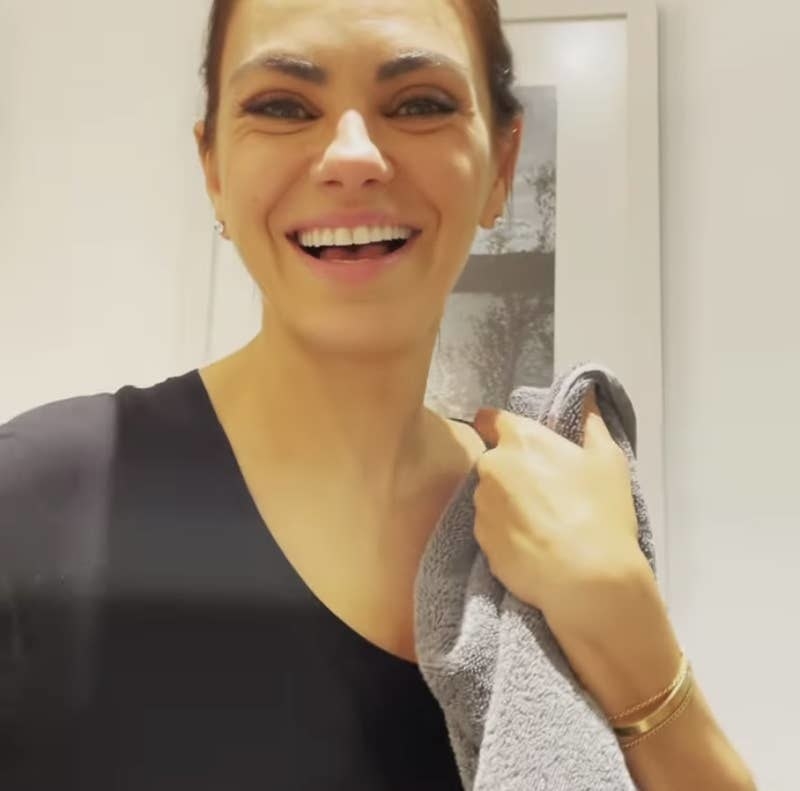 So it seems that once again Mila is choosing to see the funny side of things. But if you're still confused, don't worry — I think we all are.