Mila Kunis and Ashton Kutcher have always been vocal when it comes to issues close to their hearts, and now, with Mila's native Ukraine currently under attack, the couple is speaking out more than ever.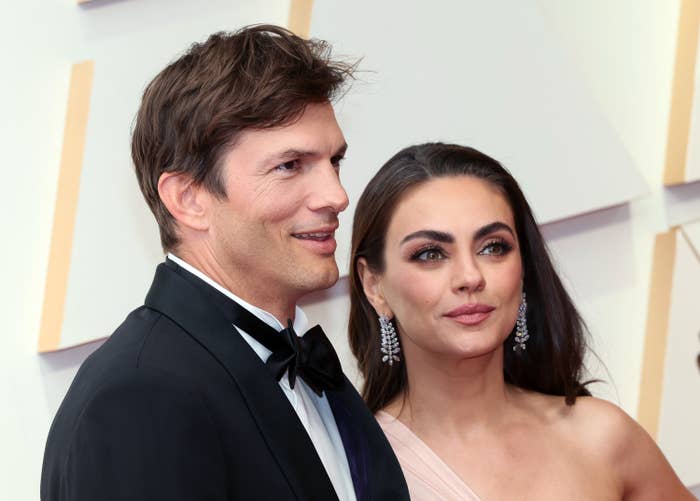 In case you weren't aware, Mila was born in Ukraine before moving to the US as a child. And so, after Russia launched a full-scale invasion of her home country in late February, Mila and her husband, Ashton, have been raising their voices — and funds — to support those in need.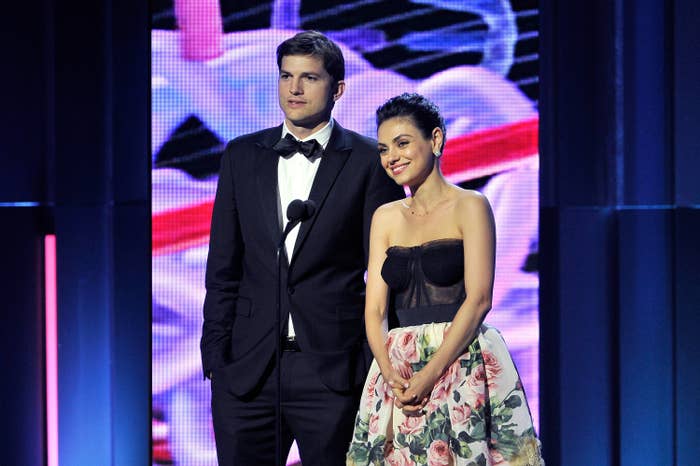 "While this is far from a solution for the problem, our collective effort will provide a softer landing for so many people as they forge ahead into their future of uncertainty," Ashton wrote on Instagram to announce their fundraising milestone.
"Our work is not done," he added. "We will do everything we can to ensure that the outpouring of love that came as a part of this campaign finds maximum impact with those in need."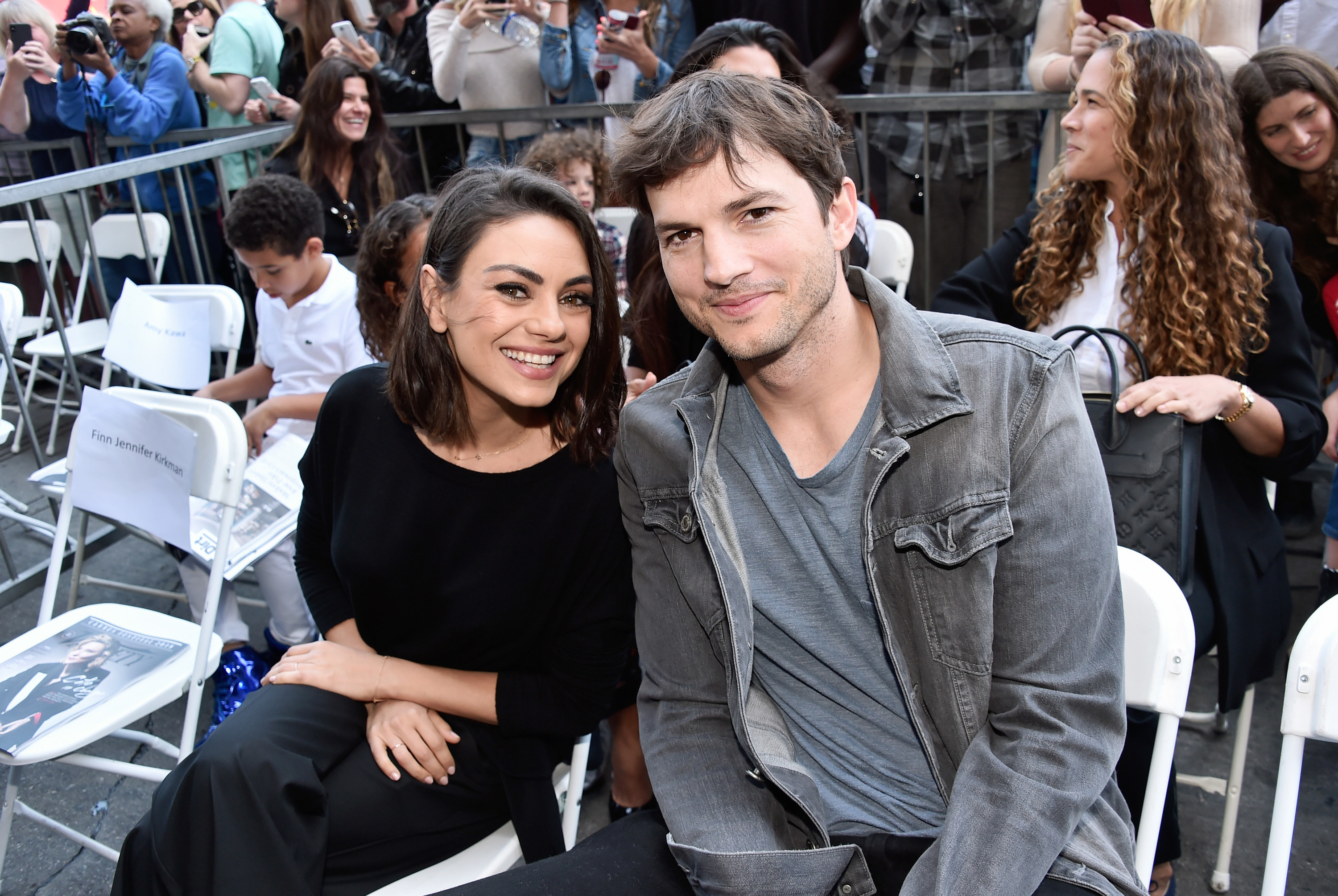 So far, Ashton and Mila's GoFundMe page has raised over $35 million in donations and even prompted praise from Ukrainian President Volodymyr Zelensky, who personally thanked the couple for their efforts in a Zoom call.
The devastating invasion of her native country not only inspired Mila to fight for change and support those in need, but also to revisit her roots and start educating her kids on their Ukrainian heritage too.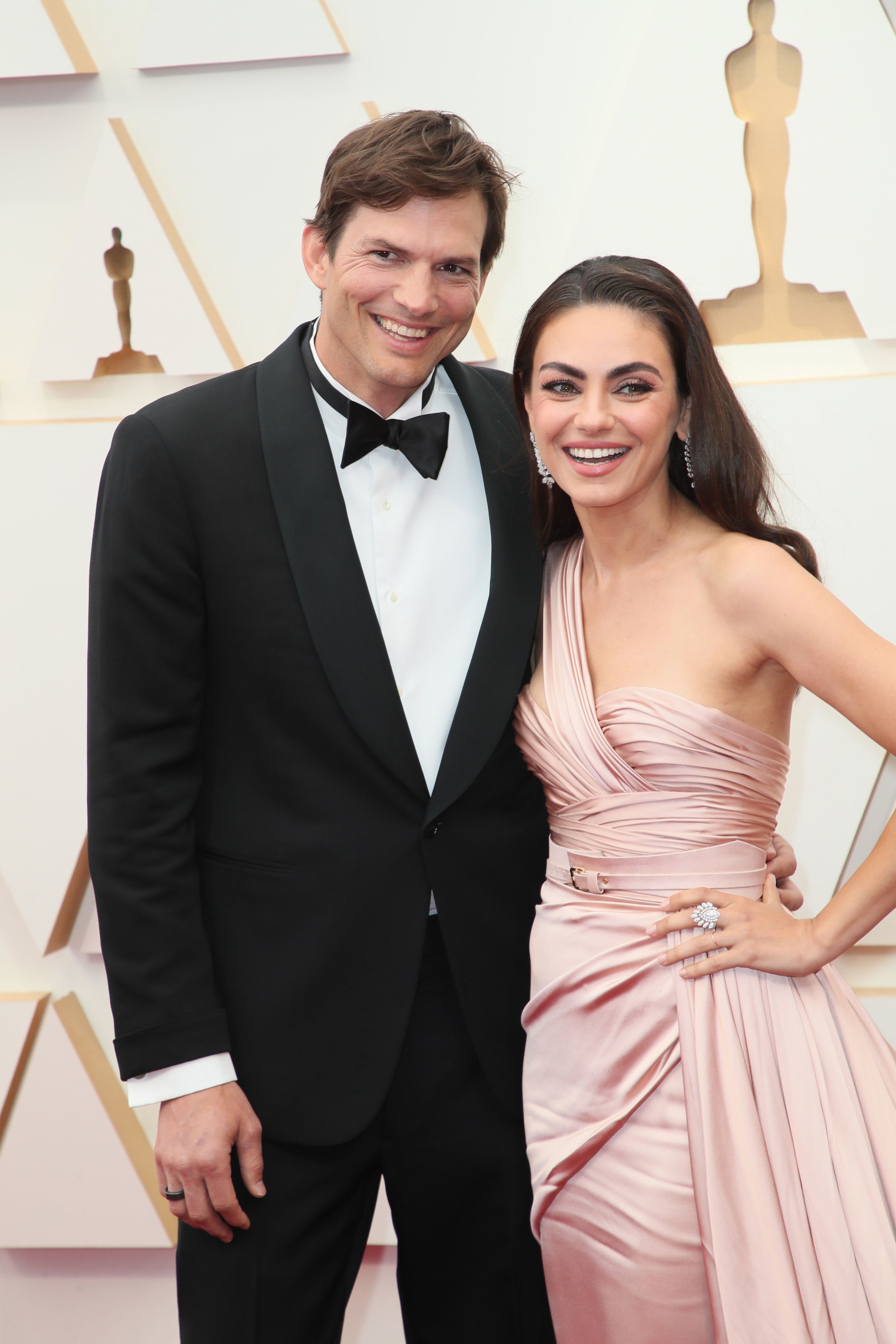 During an appearance on CNN+'s Who's Talking to Chris Wallace? on Wednesday, the couple opened up about the important conversations they've had with their two children — Wyatt, 7, and Dimitri, 5 — about the disastrous events going on in Ukraine.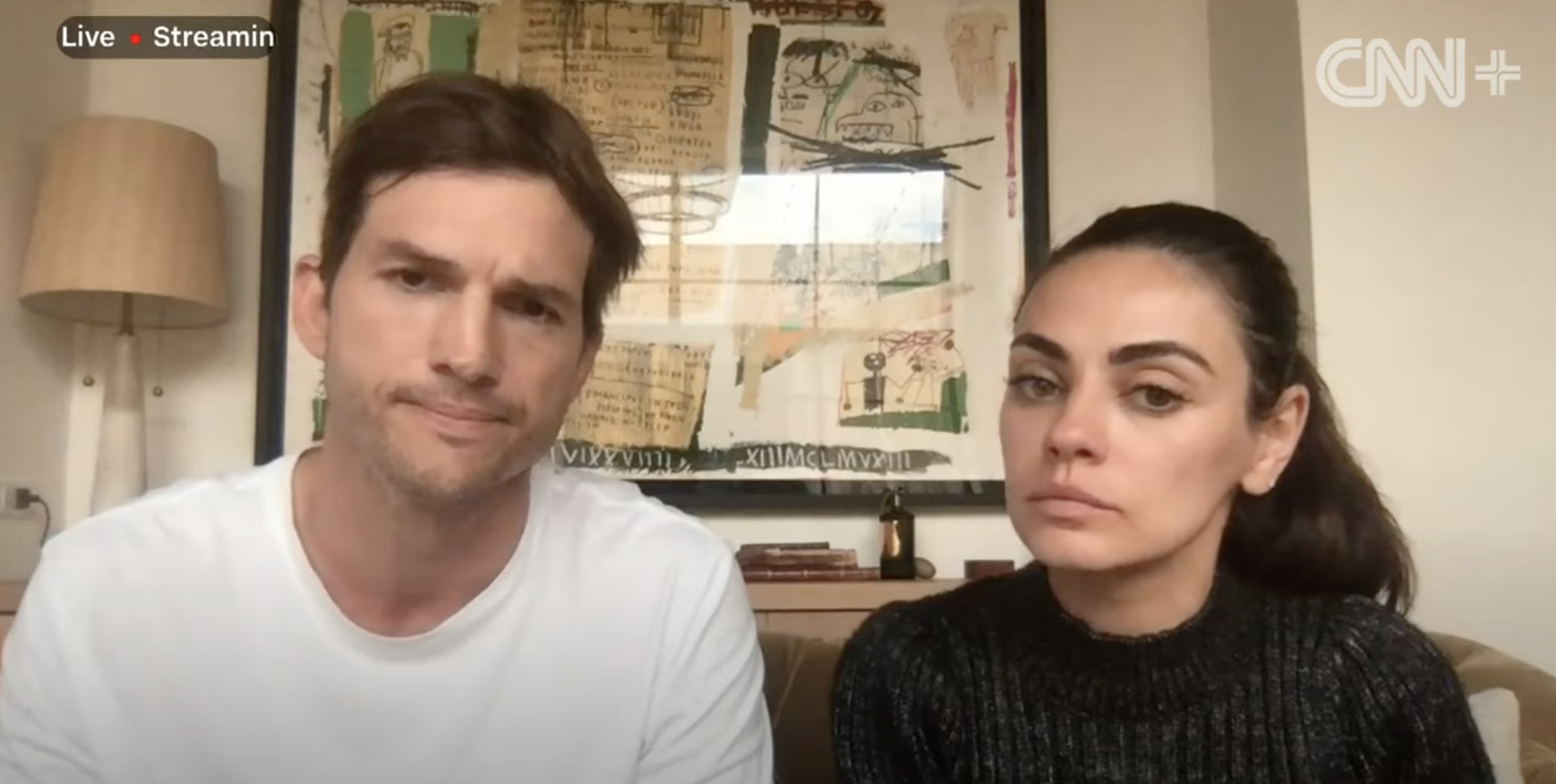 Mila began by reflecting on her upbringing, and how, having been raised speaking Russian, she'd always made a conscious effort to ensure her American children could also speak the language.
"I don't speak Ukrainian. When I was raised in Ukraine it was still under the USSR umbrella, so I spoke Russian, which is what we all spoke," Mila said. "So my kids understand Russian. I speak Russian with my parents."
Mila said that at first, she only wanted her kids to be bilingual for practical purposes, explaining that it wasn't until the invasion prompted her to delve deeper into her identity that she felt it was important for her kids to embrace their Ukrainian roots for more than just a second language.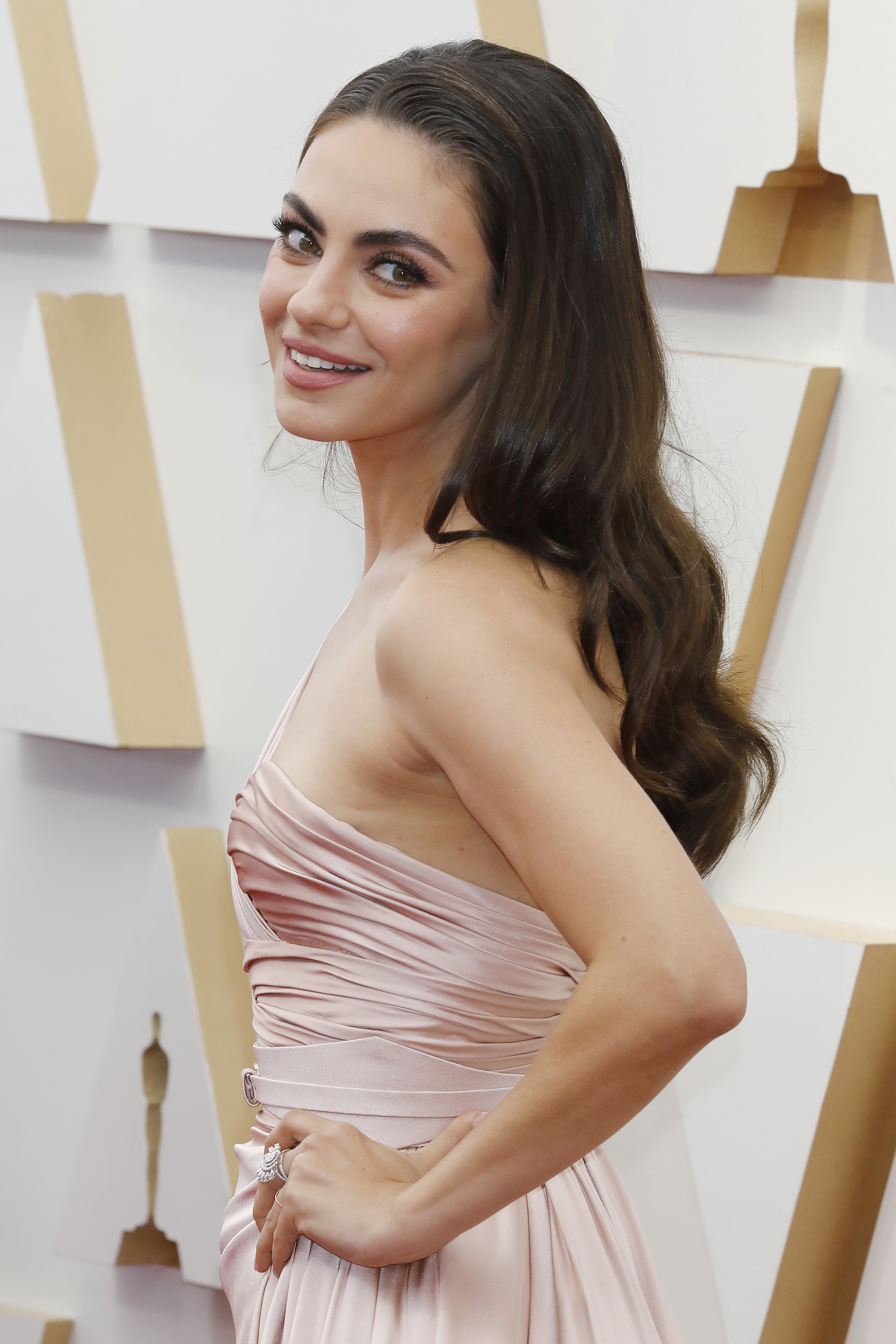 "I was like, It's good to know another language. That's all I kept thinking. It's good to know another language. I never thought culturally speaking was important for them to know where they came from," she said. "It never crossed my mind until this happened."
She went on to add that the attack on her home country sparked an "overnight" realization that she and Ashton should be encouraging their kids to explore their Ukrainian heritage in everyday life.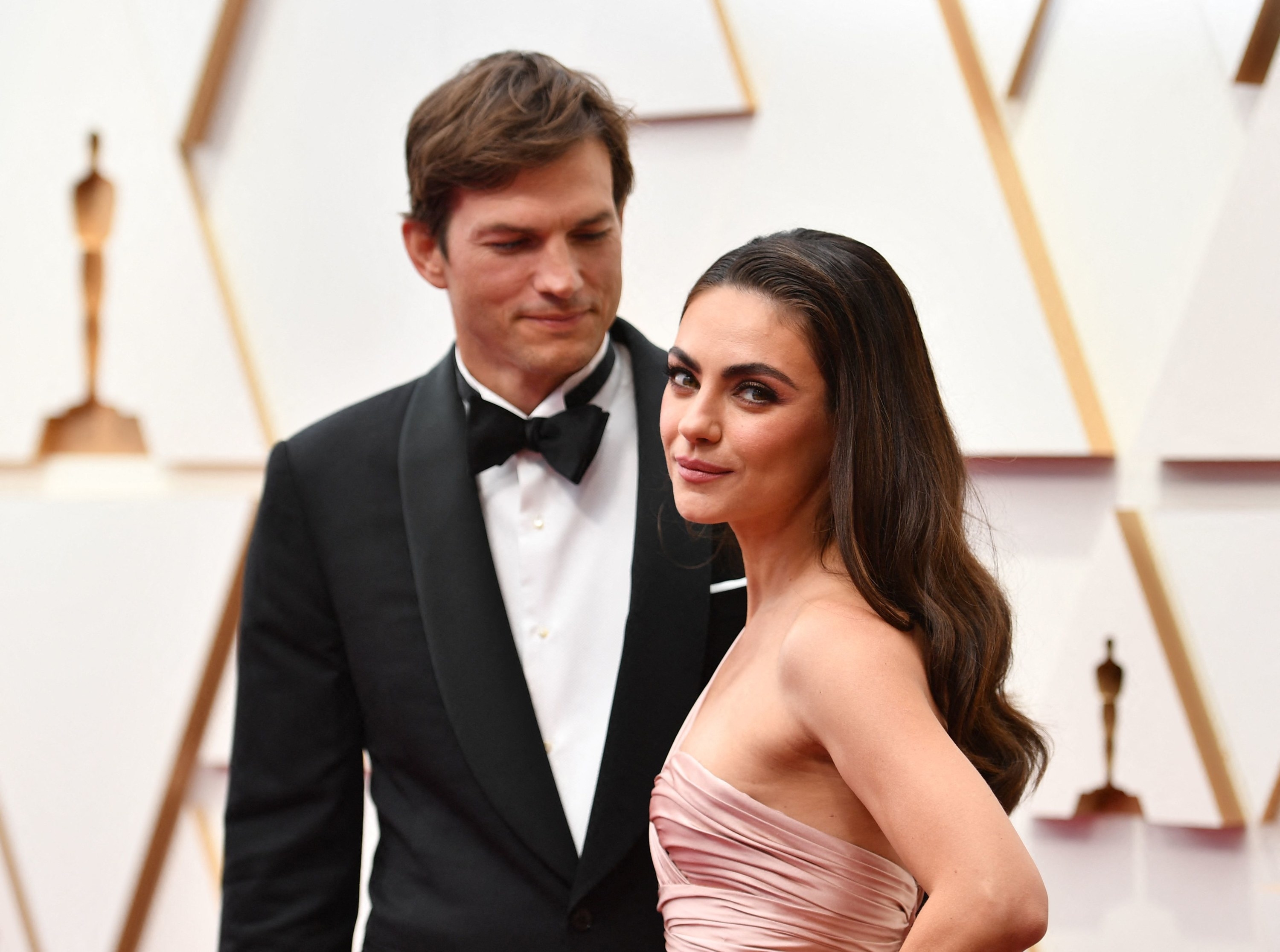 "It seemed like overnight we both turned to the kids, and we're like, 'You are half Ukrainian, half American.' It instantly became a thing," the actor said, before going on to expand on the importance of embracing our differences.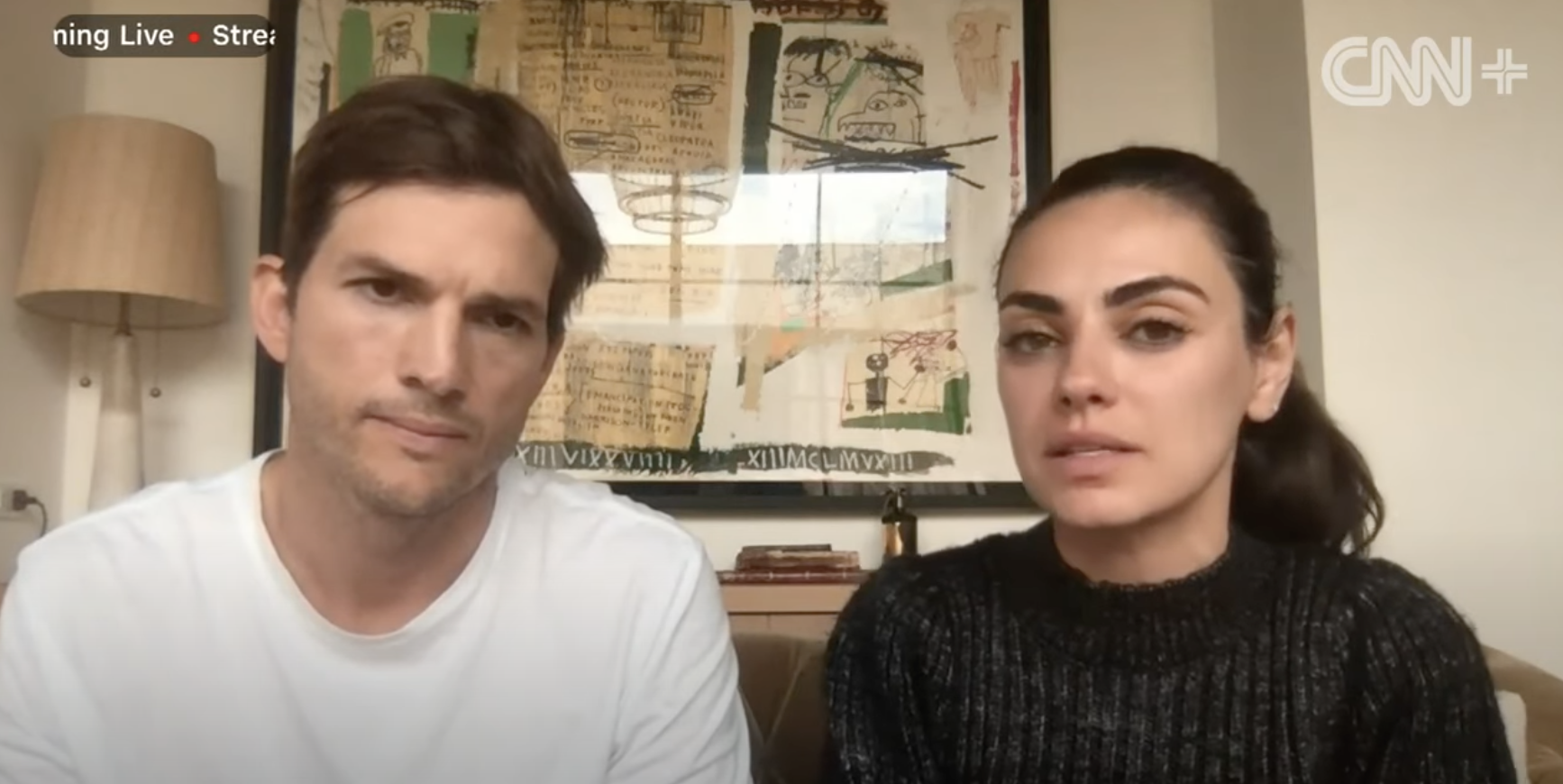 "It is ultimately incredibly important to know where you came from," she said. "It's beautiful, it's amazing to have multiple cultures. It's a beautiful thing to have out there. We shouldn't all be alike. We shouldn't all think alike. That's not the importance of community and growth. So we very quickly reminded our kids that they are half Ukrainian."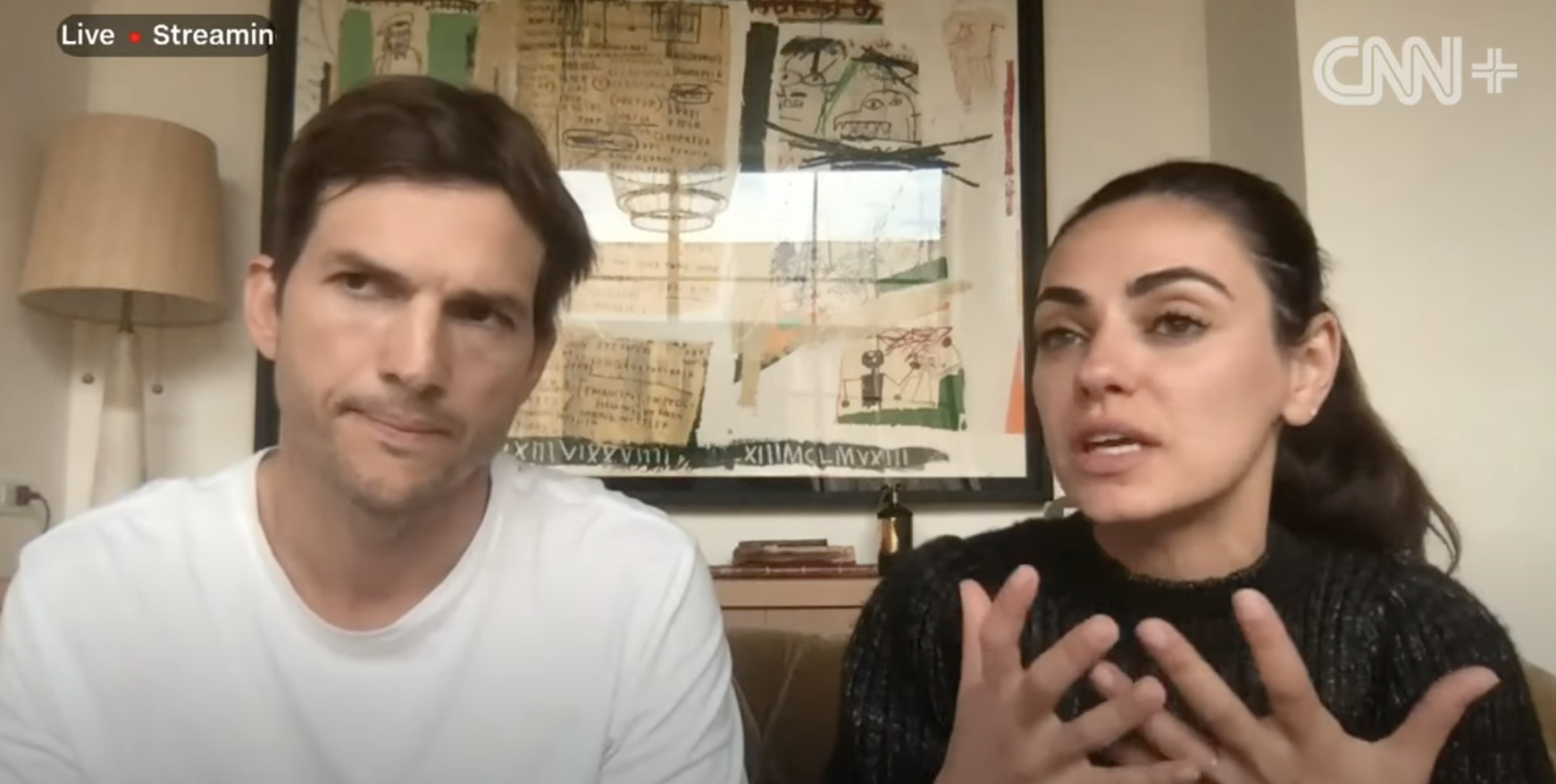 And, of course, if there's one thing we know for sure about Ashton and Mila, it's that they're always going to speak out for what they believe in — especially when it comes to their children.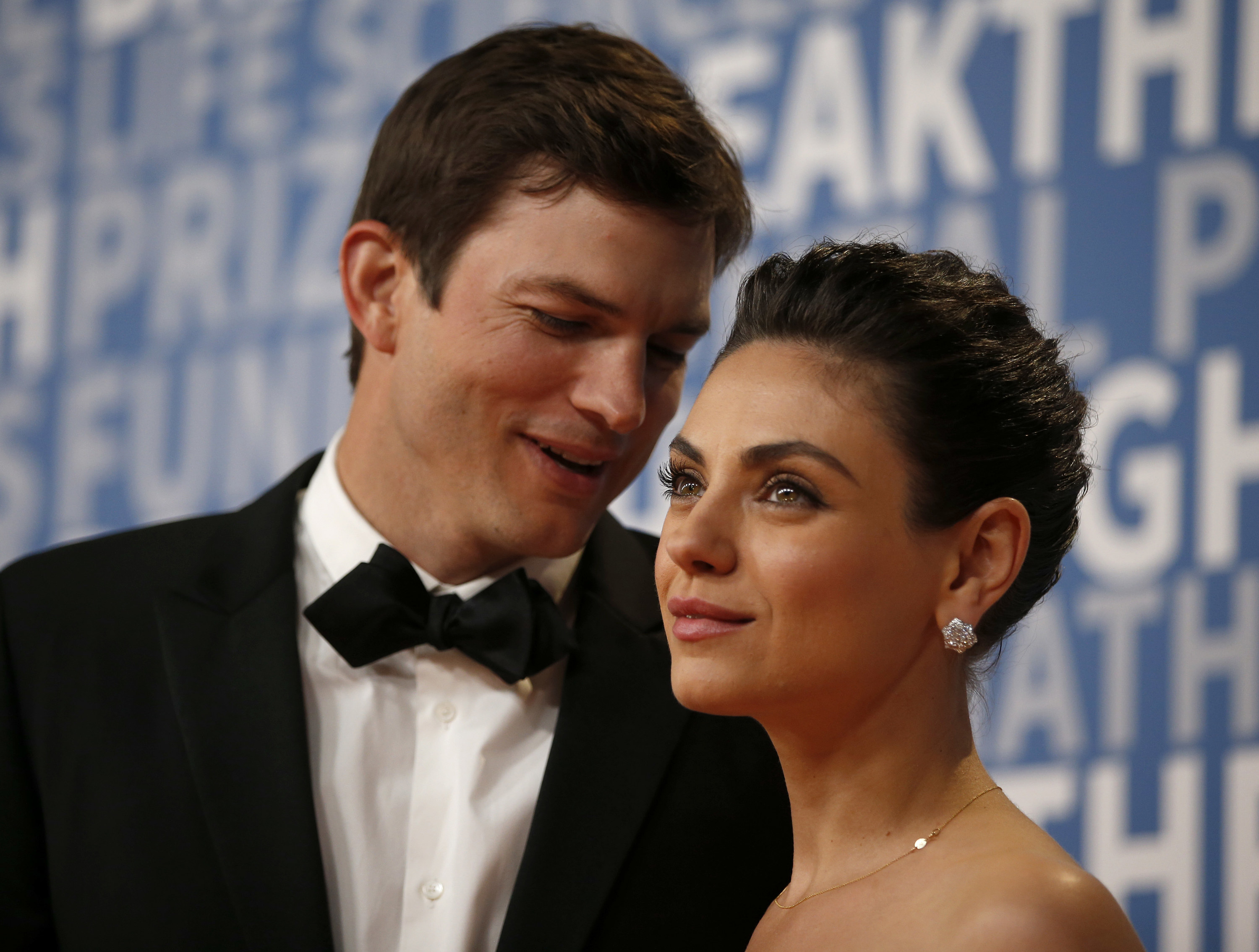 Last year the couple were widely praised for their candid views on vaccinations, revealing their frustration that their kids — who were ages 6 and 4 at the time — weren't eligible for the COVID-19 vaccine yet.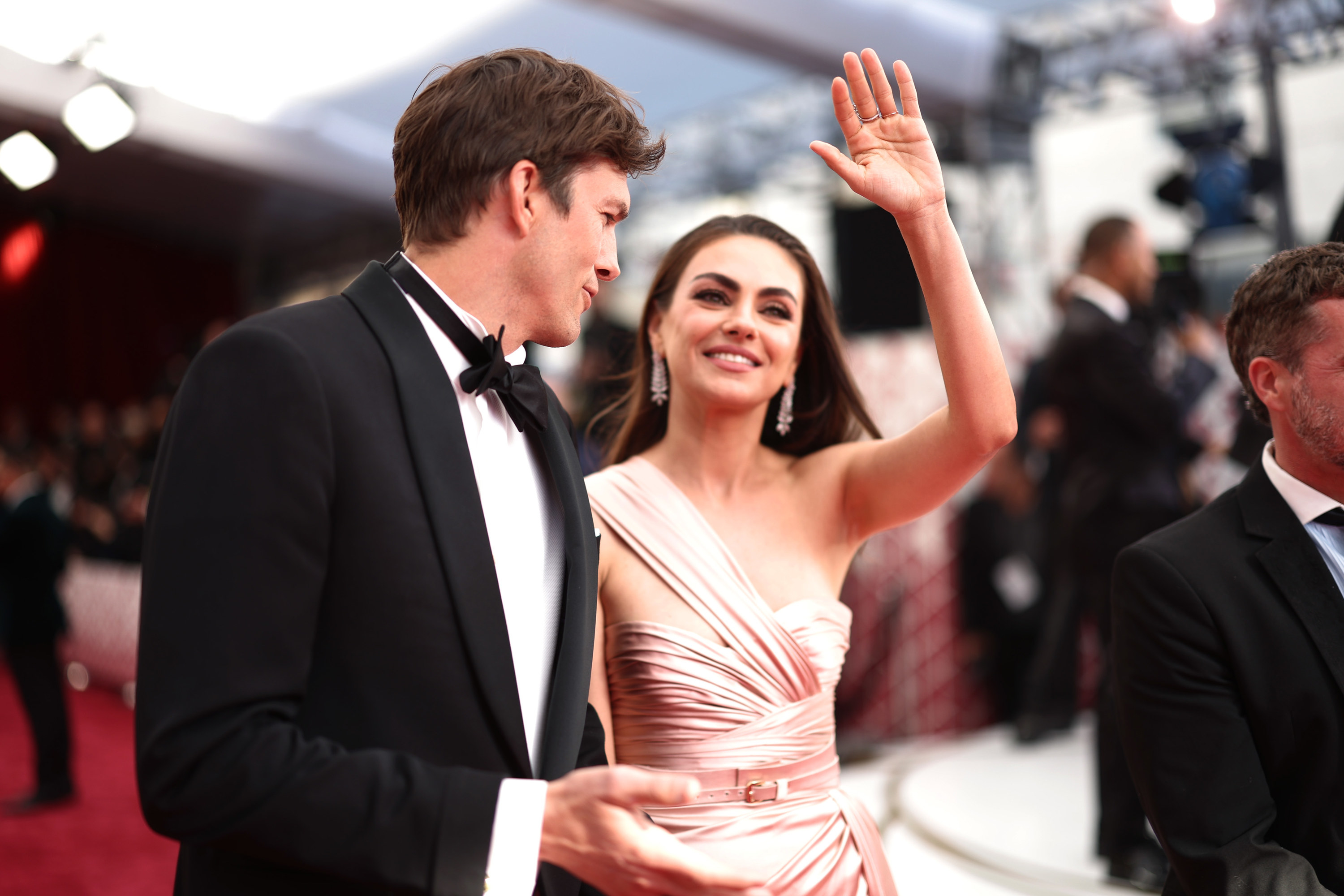 "Who wants to be the parents that give their kid COVID and then gets their kid's school shut down and keeps kids from being educated because they didn't get vaccinated because the kid couldn't get vaccinated?" Ashton said during an appearance in October.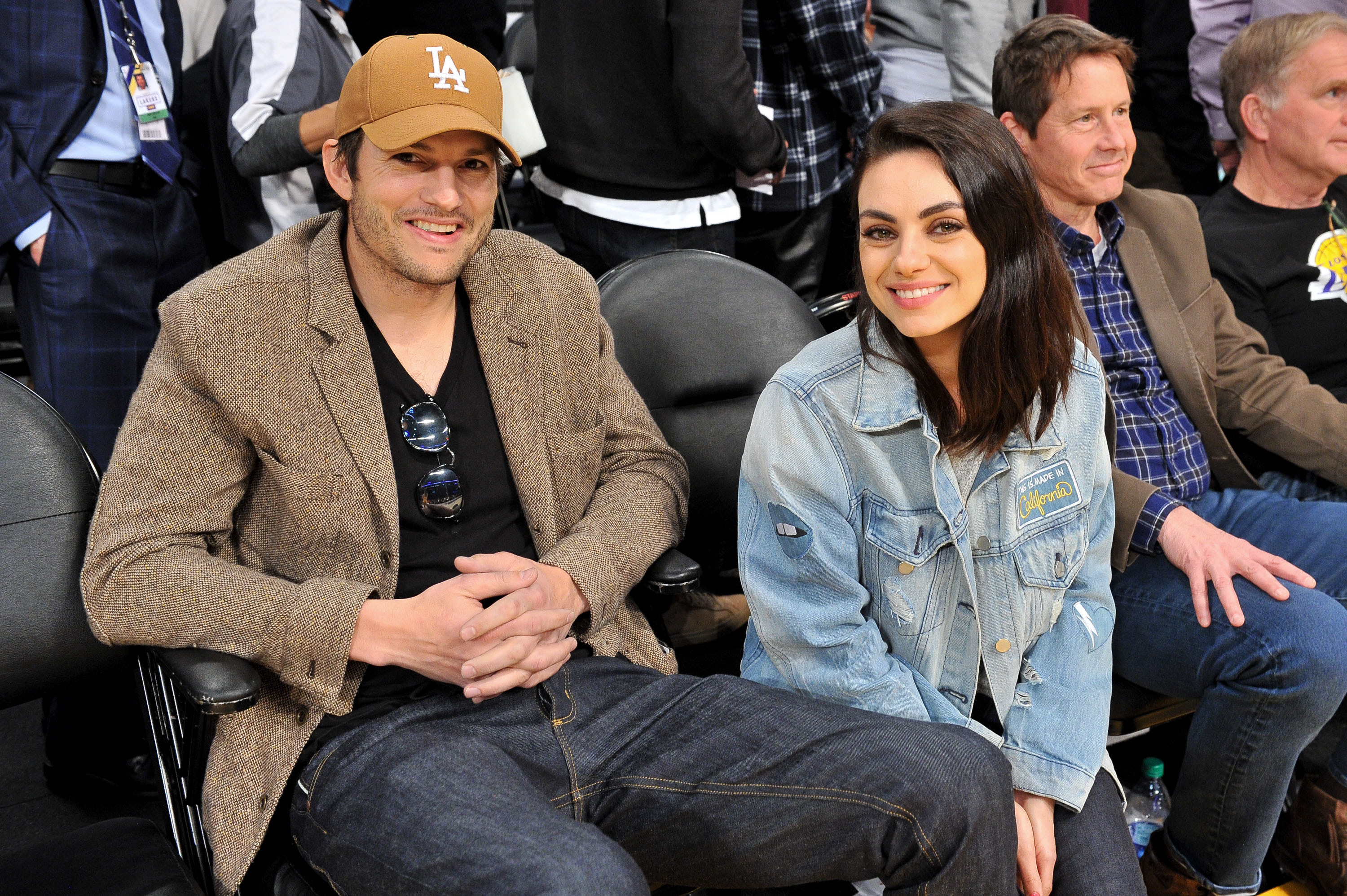 "Even if you are vaccinated, you still can get COVID and give it to your kid, and they can still get very sick and get the entire school shut down," he went on. "Who wants to be that person? Nobody."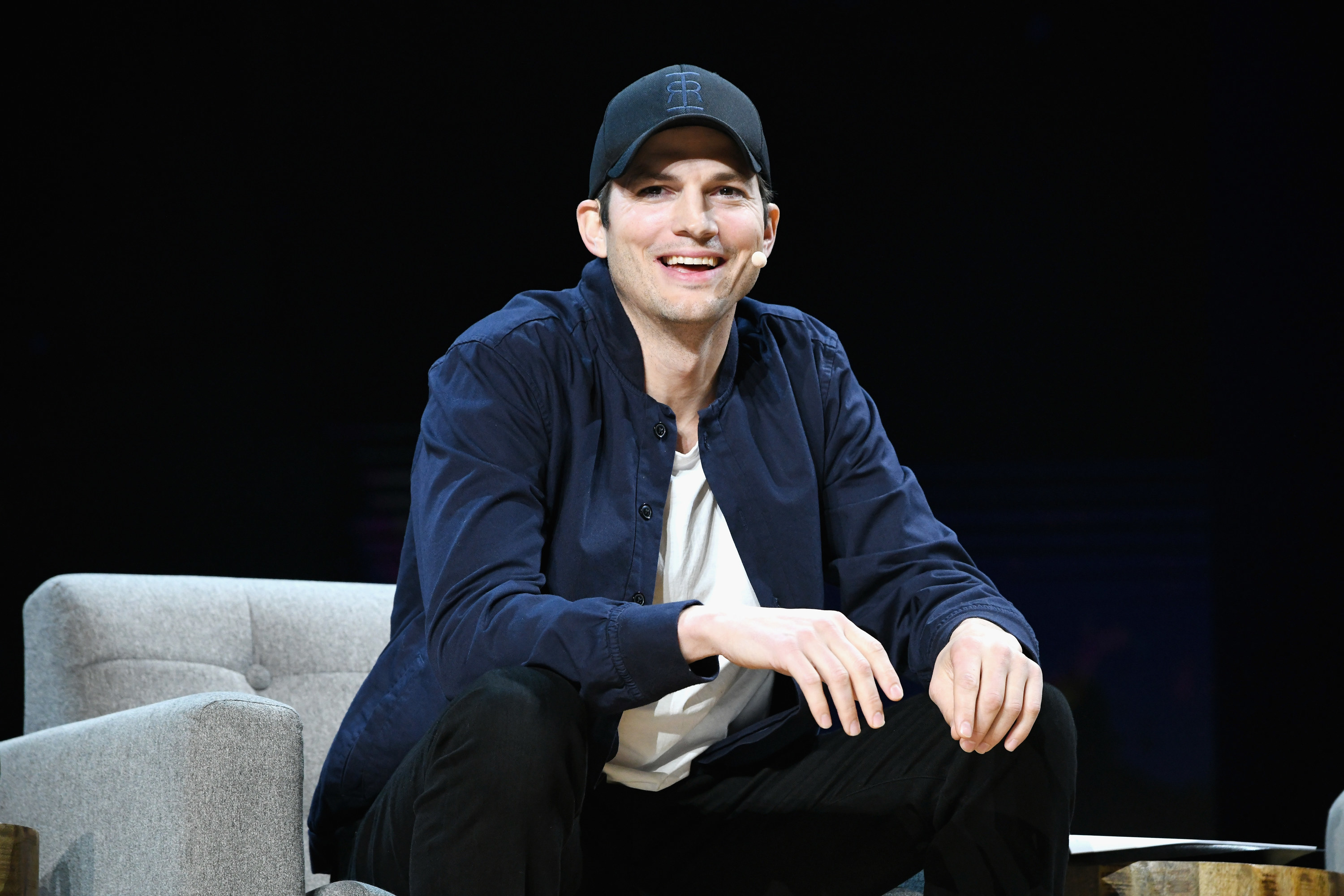 Keep doing what you're doing, Ashton and Mila!