Mila Kunis is back, and — once again — she's getting candid about mom-life.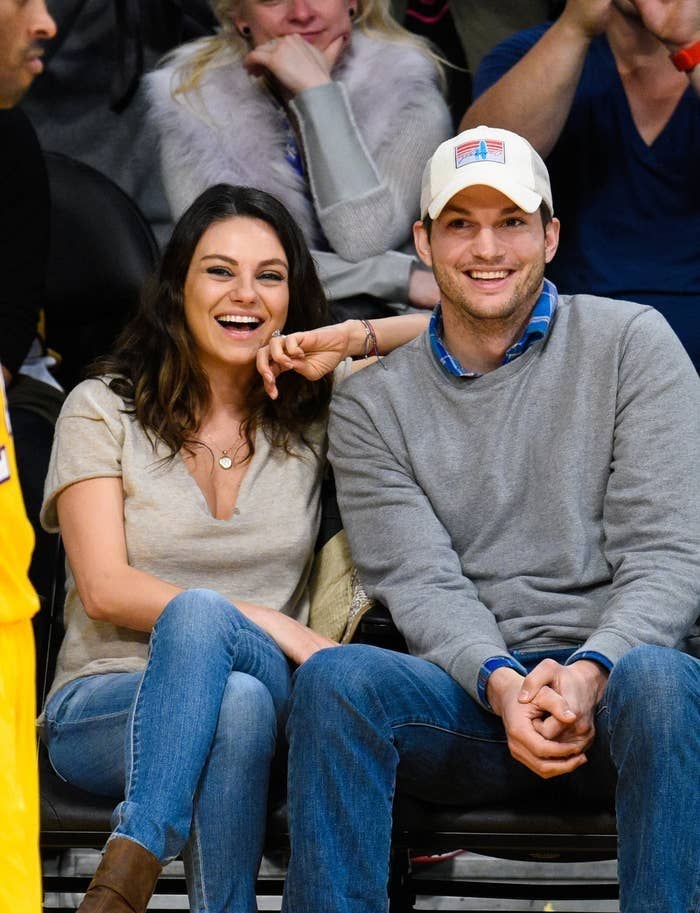 In a new edition of Ellen DeGeneres's web series Mom Confessions, the actor got real about her greatest "parenting fails" and revealed that she and her husband, Ashton Kutcher, don't always see eye to eye when it comes to raising their kids.
If you need reminding, Ashton and Mila — who have been married since 2015 — share two children together, Wyatt, 7, and Dimitri, 4.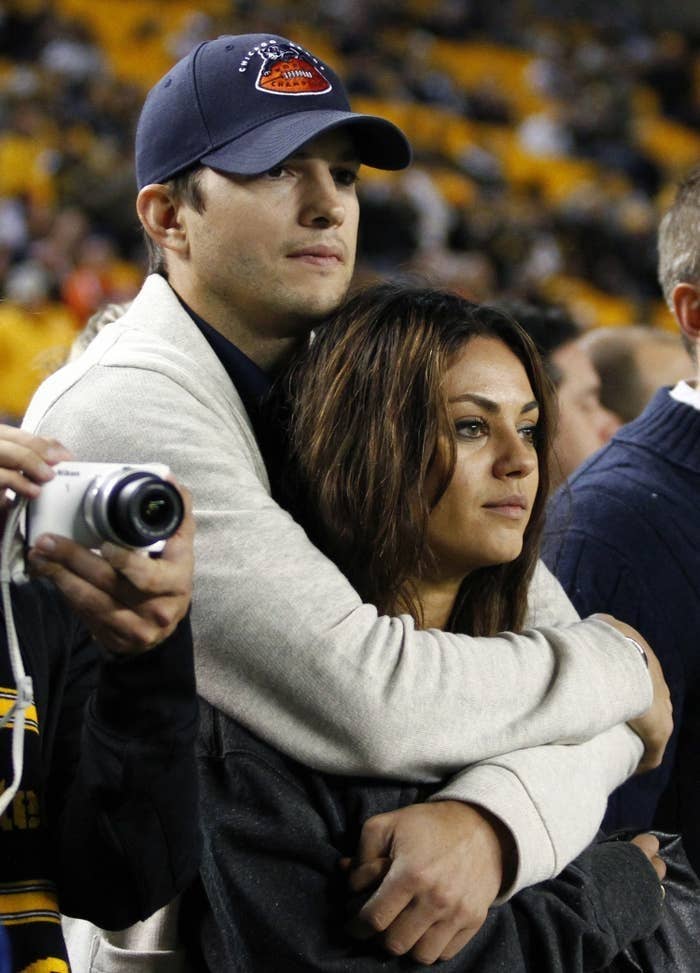 And in this week's new confession video, Mila revealed a piece of advice that she gave their daughter, Wyatt, when she had a confrontation with a preschool bully.
"Well, here's a story that's about to get me in trouble," she began, preempting potential outrage. "There was a little kid in my kid's preschool that wasn't very kind and pushed my daughter."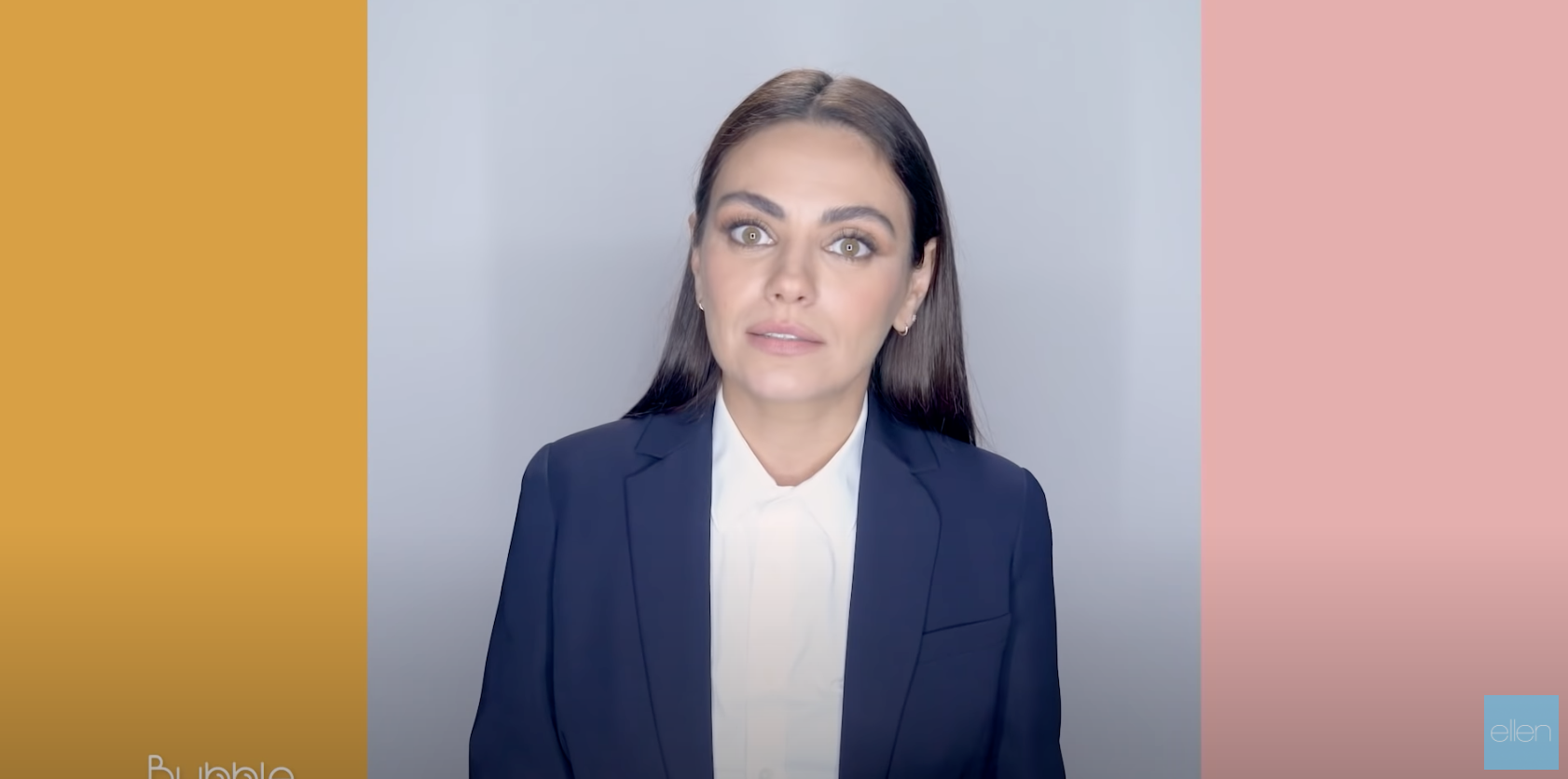 "My daughter came back and was like, 'Such and such little kiddo pushed me,'" Mila recalled. "And I instinctually said, 'Did you push her back?' And my daughter's like, 'No!'"
Much to her daughter's shock, Mila instructed her to fight back, urging the then 6-year-old to "push her back next time."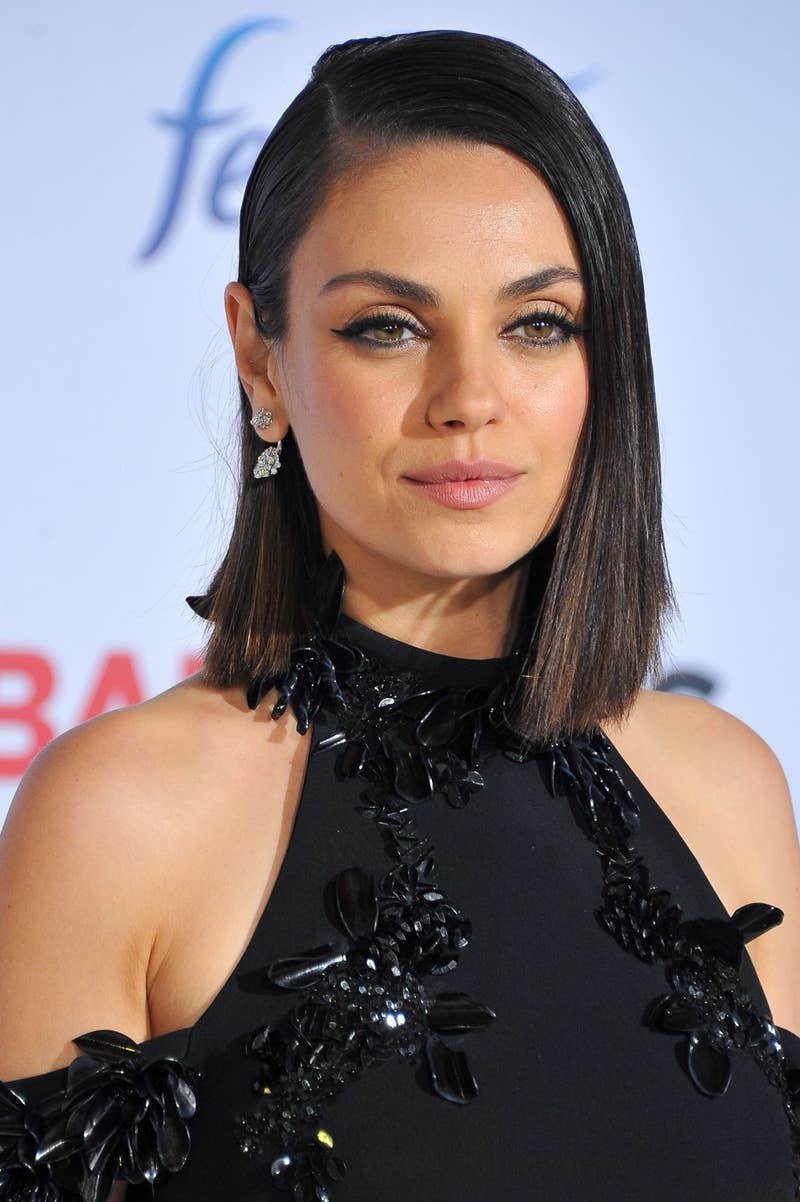 "'You push her back, and you say, 'No, thank you,' and you walk away,'" the mom of two instructed her child.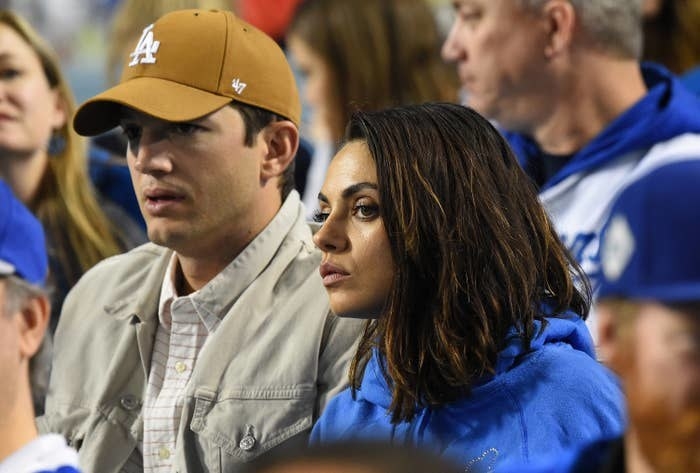 And despite Mila having her daughter's best interests at heart, Ashton wasn't quite on board with her approach.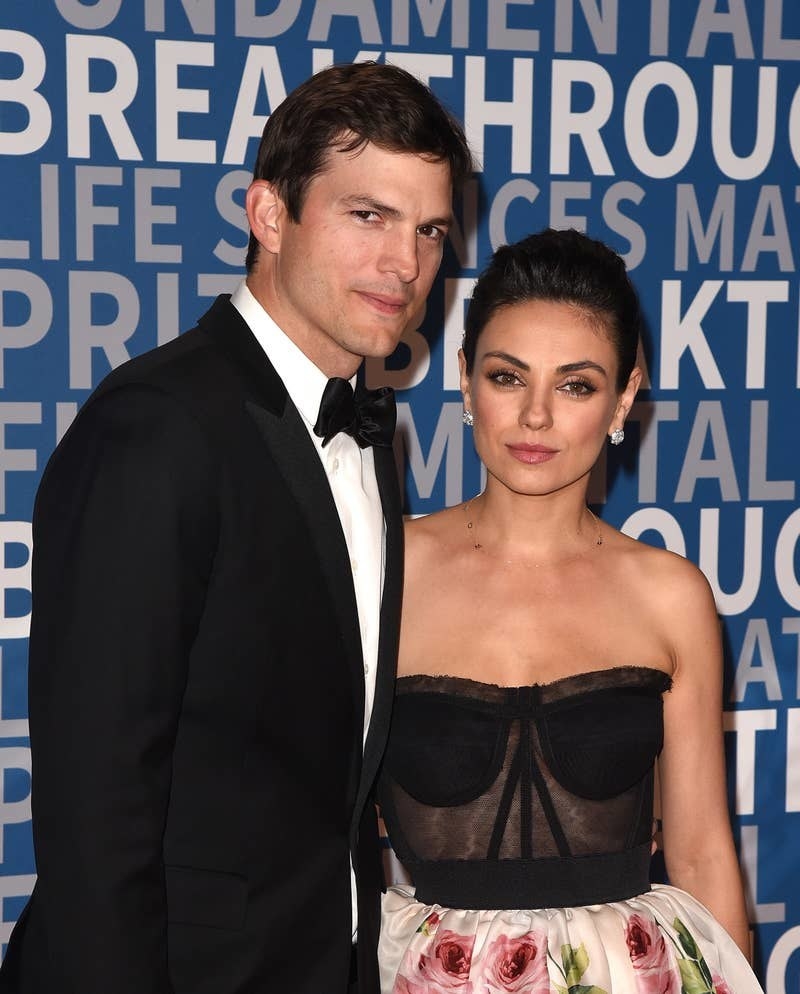 "I turned around, and I see Ashton's face, and he was like, 'No!'" she said, mimicking him shaking his head in shocked disapproval.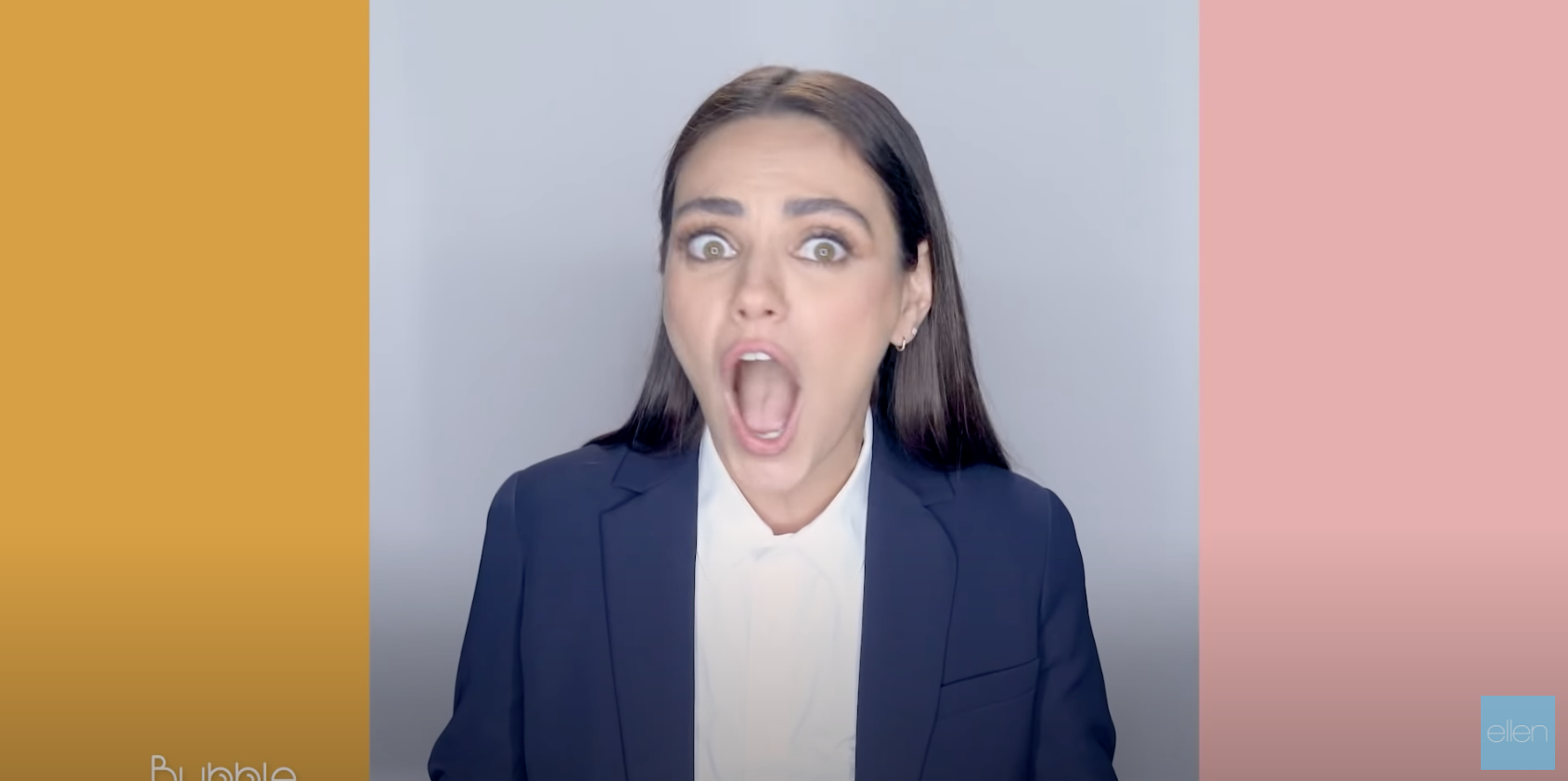 But in spite of her husband's conflicting thoughts on the matter, Mila doubled down on her stance, telling her daughter, "You stand up for yourself, and you say 'No thank you.'"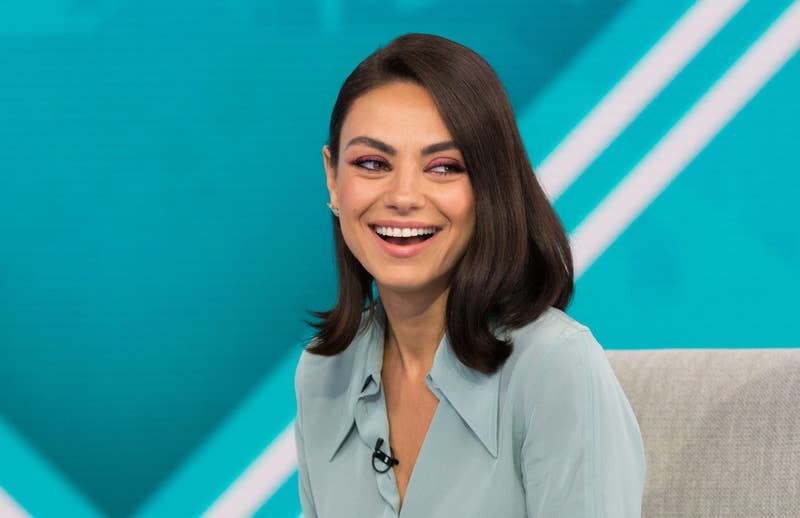 "Don't push her off of a ladder, off of a swing, or off of a slide, but on the ground, even Steven, you push her back," she added, standing by her tactic.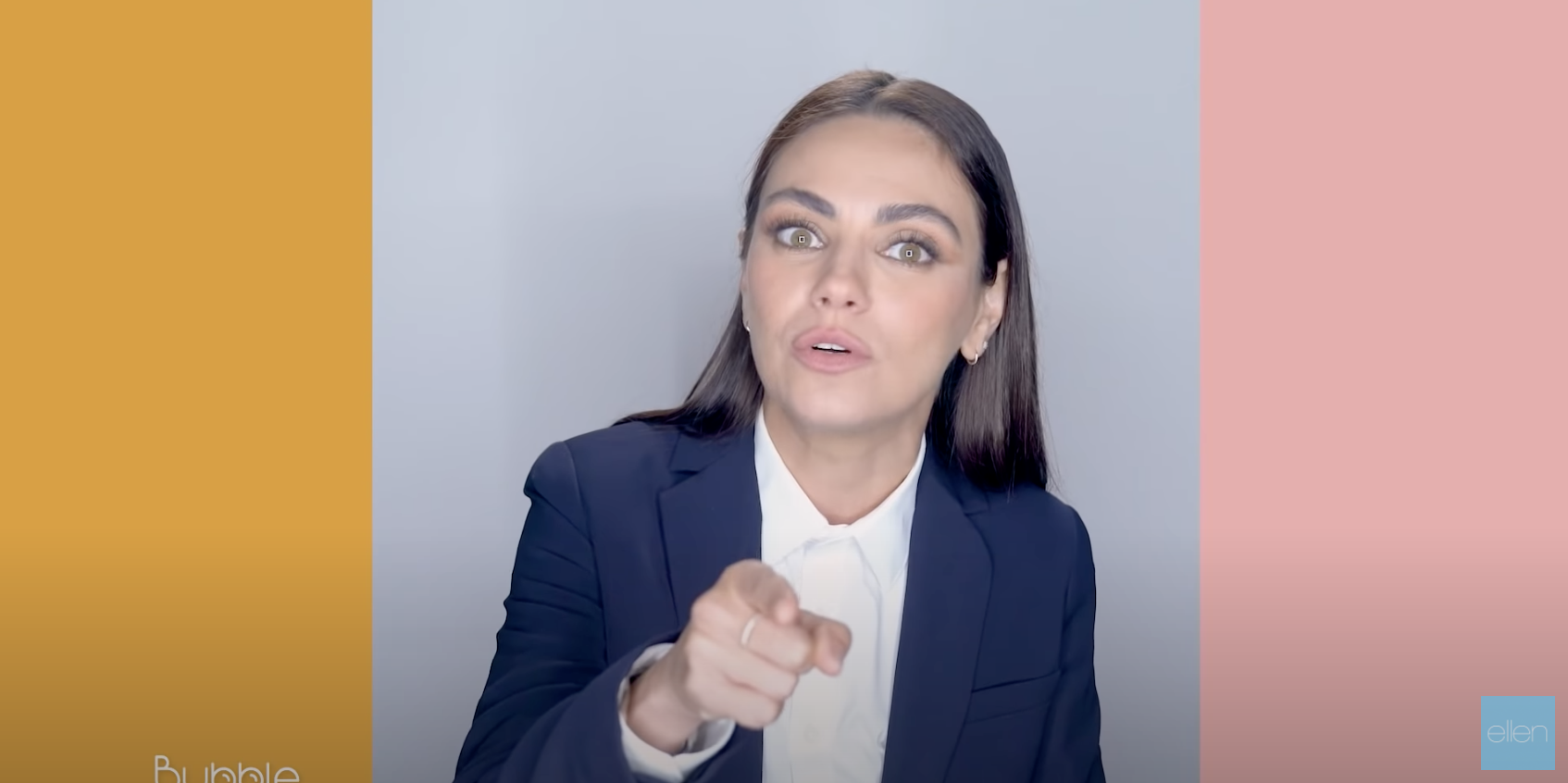 However — with hindsight — Mila came clean and confessed that the ~unconventional~ advice was perhaps not the right way to handle preschool conflict, branding the situation a "parenting fail."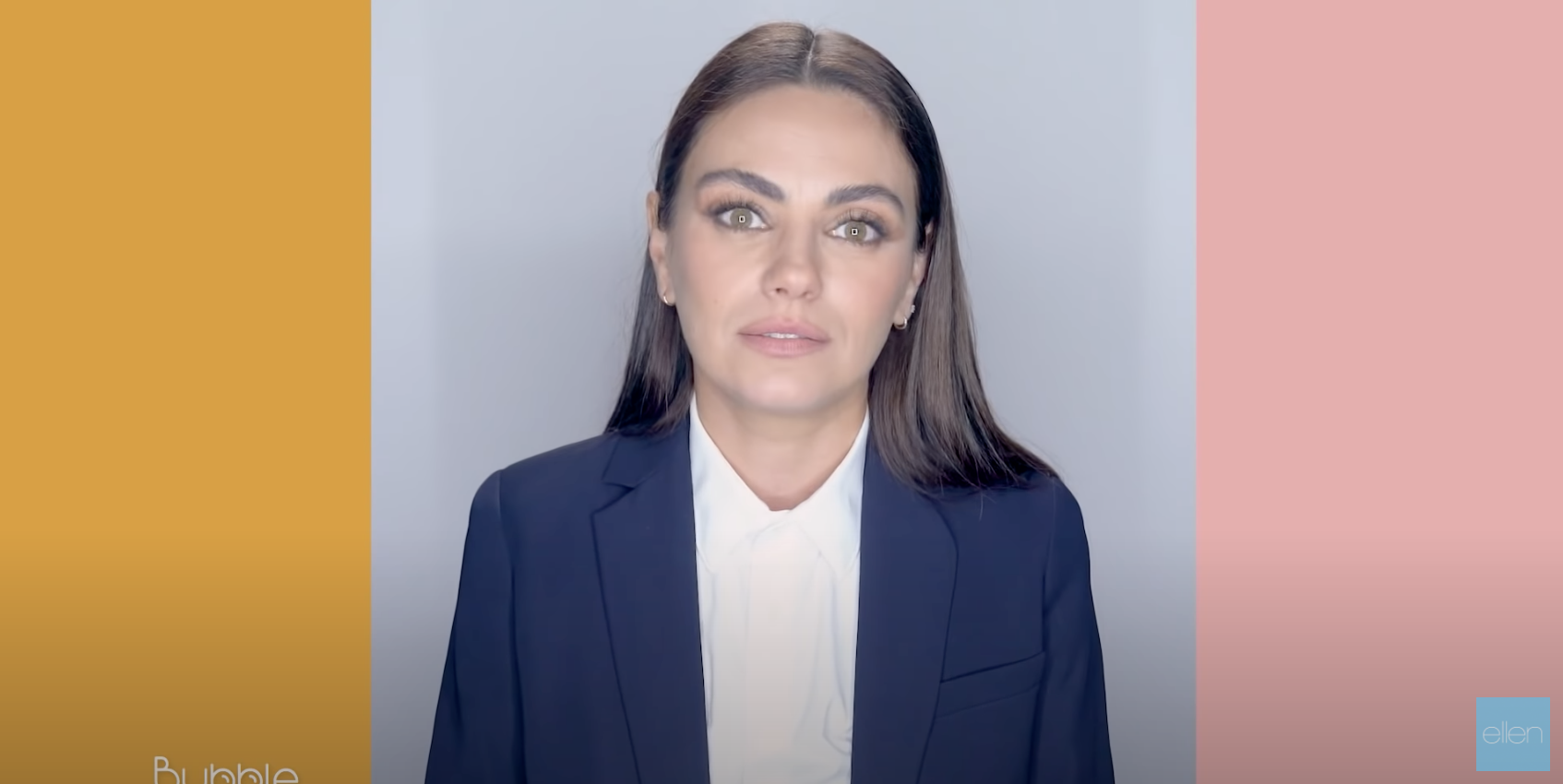 And as you may well be aware, Mila and her husband are no strangers to sparking a debate with their ~unusual~ approaches to parenthood.
Cast your mind back to this summer — a time before Squid Game ruled our conversations, and instead, the topic on everyone's lips was "How often is it normal to wash yourself?"
In case you're not up to speed, allow me to remind you of the great celebrity bathing debate of 2021.
Earlier this year, Ashton and Mila were responsible for igniting a worldwide conversation about celebrity bathing habits after they revealed that they don't believe in washing their kids — or themselves — with soap every day.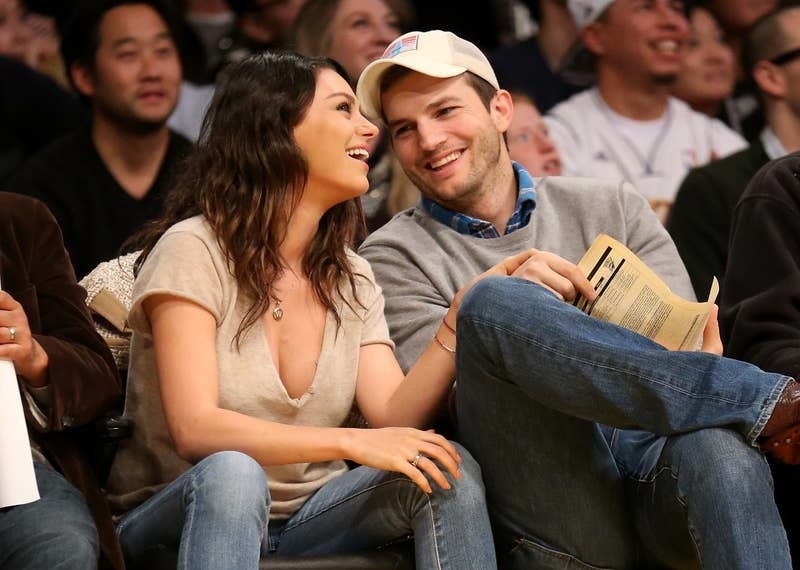 Speaking on the Armchair Expert podcast in July, the couple told hosts Dax Shepard and Monica Padman that they don't wash their kids unless they can "see dirt on them."
The comments went on to trigger a huge debate among fans, who had plenty of thoughts on the topic.
And then — in a frankly bizarre turn of events — a ton of famous faces entered the conversation to offer some unsolicited insight into the wildly varying bathing habits of the celeb world.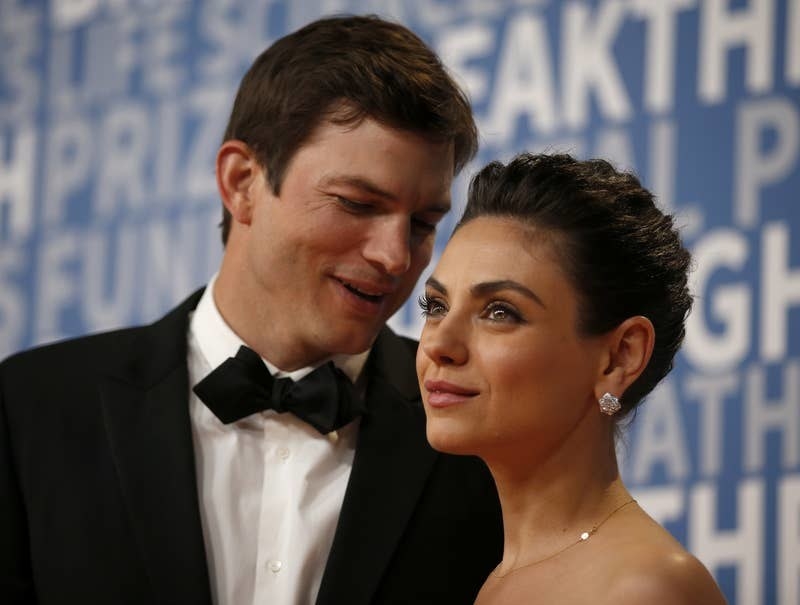 As you may recall, celebrities like Dax Shepard, Kristen Bell, Jake Gyllenhaal, Cardi B, Jason Momoa, and, of course, Dwayne "The Rock" Johnson, tuned into the conversation to express a wide range of attitudes towards daily bathing.
And while we do enjoy a bit of drama, let's hope that Mila's recent parenting conflicts don't result in quite as much public commotion.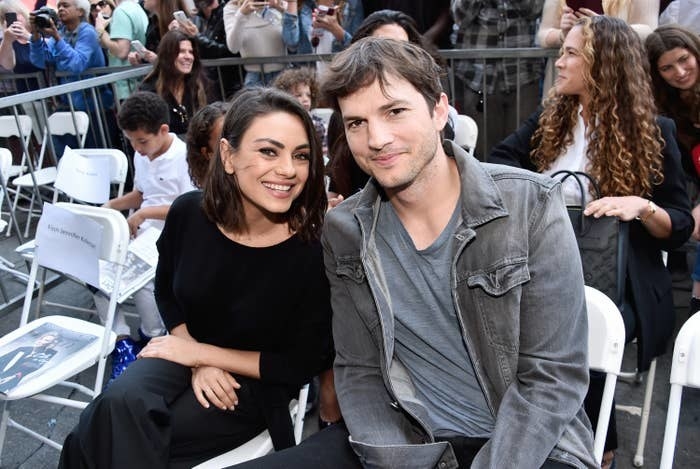 Because I don't know about you, but I'm not sure we can quite muster the strength to endure worldwide debate about which celebrities would let their kids push other kids at school — thanks, but no thanks.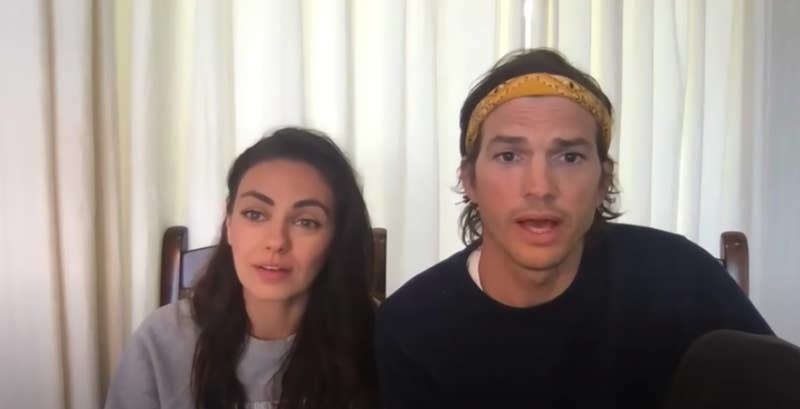 But in spite of their recent parenting conflict, there's certainly one topic where Ashton and Mila are in agreement.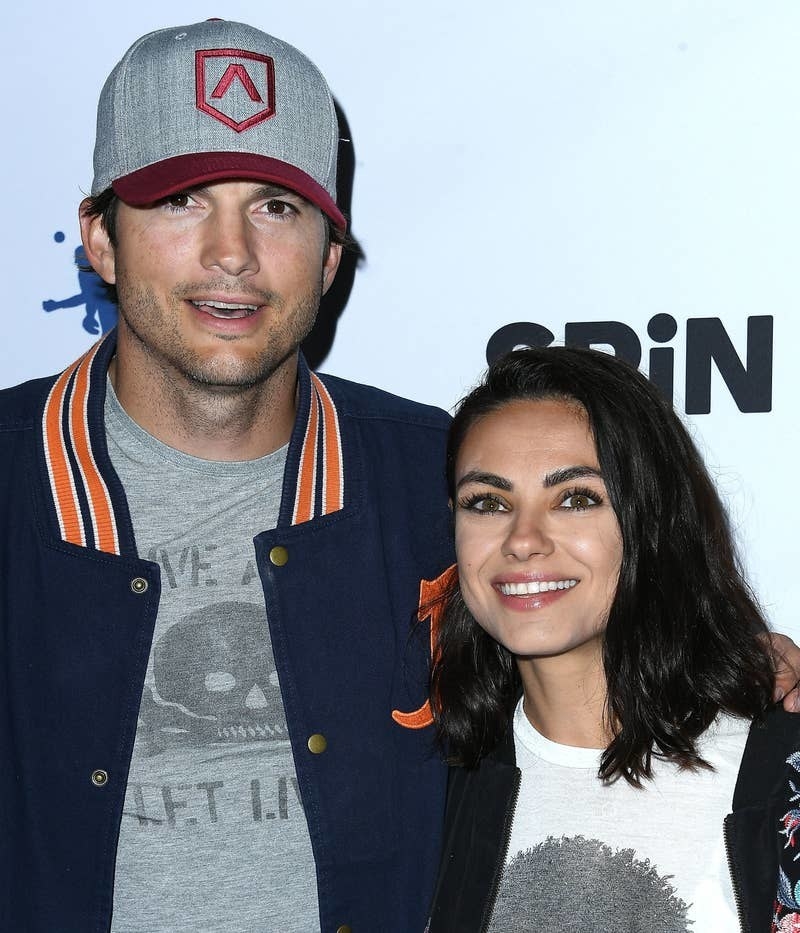 Earlier this month, the notoriously private couple opened up about their hopes of getting their kids vaccinated against COVID-19, expressing that they felt "frustrated" that their son and daughter aren't yet able to get their shots due to the current US vaccination restrictions for young children.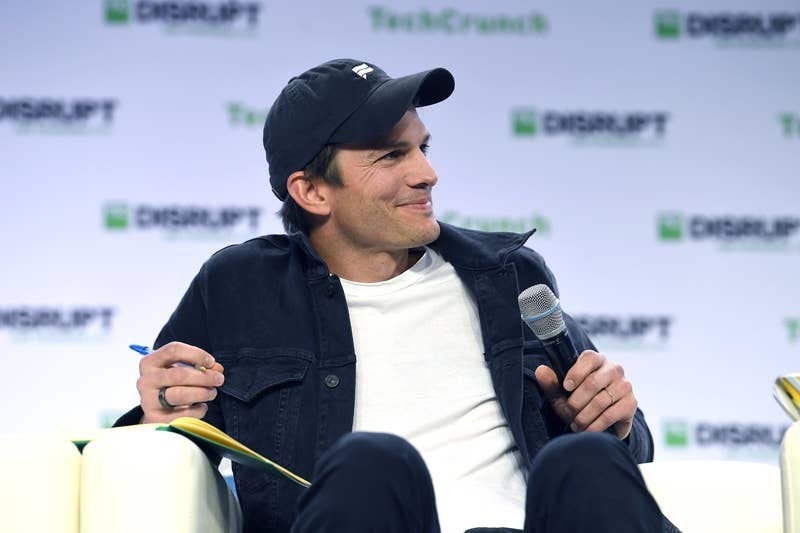 Speaking at the opening of the Lawrence J. Ellison Institute for Transformative Medicine of USC in October, the pair confessed that they found it "weird" that the vaccine hasn't been made available to younger children yet.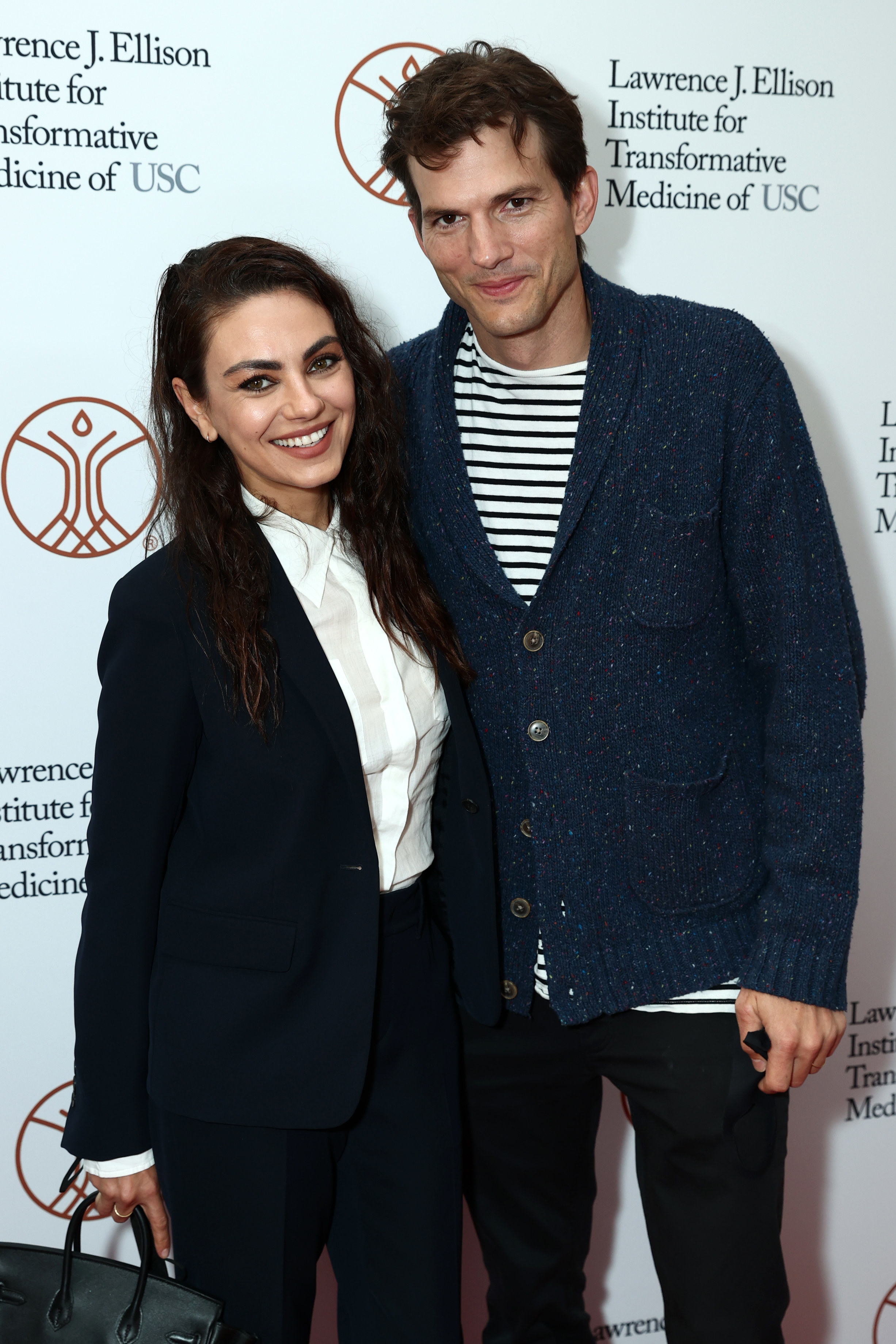 Ashton revealed that they are eager to get their kids vaccinated to prevent their education from being disrupted, revealing his worries about spreading the virus.
"Who wants to be the parents that give their kid COVID and then gets their kid's school shut down and keeps kids from being educated because they didn't get vaccinated because the kid couldn't get vaccinated?" he said.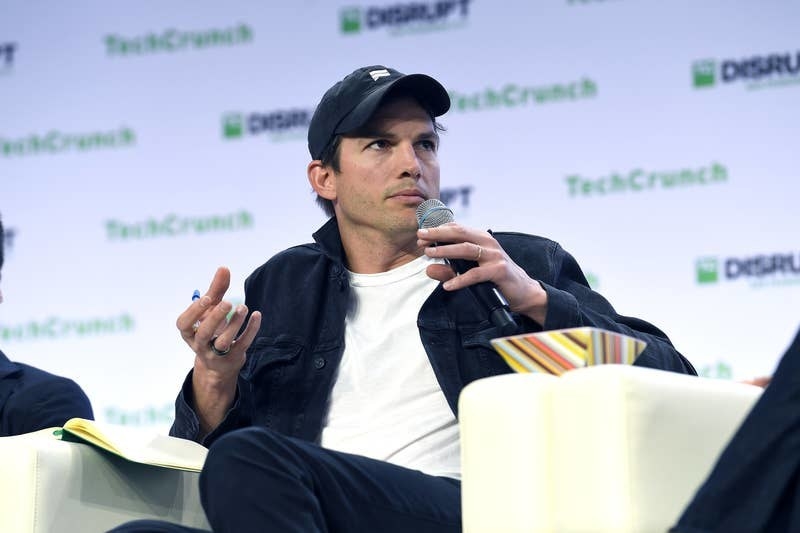 Well, if there's one thing we know for sure, it's that Ashton and Mila don't shy away from speaking out about parenthood — good for them!