Megan Fox just opened up about hating fame and battling "psychological demons" during her early career, explaining how she was often forced to dress in a way that was "less sexy" so that she would be taken "more seriously" in the industry.
During a recent interview with Who What Wear, Megan talked through a timeline of looks from throughout her career and reflected on how she had been feeling at each stage.
In the video, Megan got real about her relationships with fame and fashion, confessing that she battled with "psychological demons" throughout the early stages of her acting career.
In response to an old snap taken at an event in Los Angeles in the early 2000s, the actor explained that she'd been invited to a fashion show but "didn't care" about being there.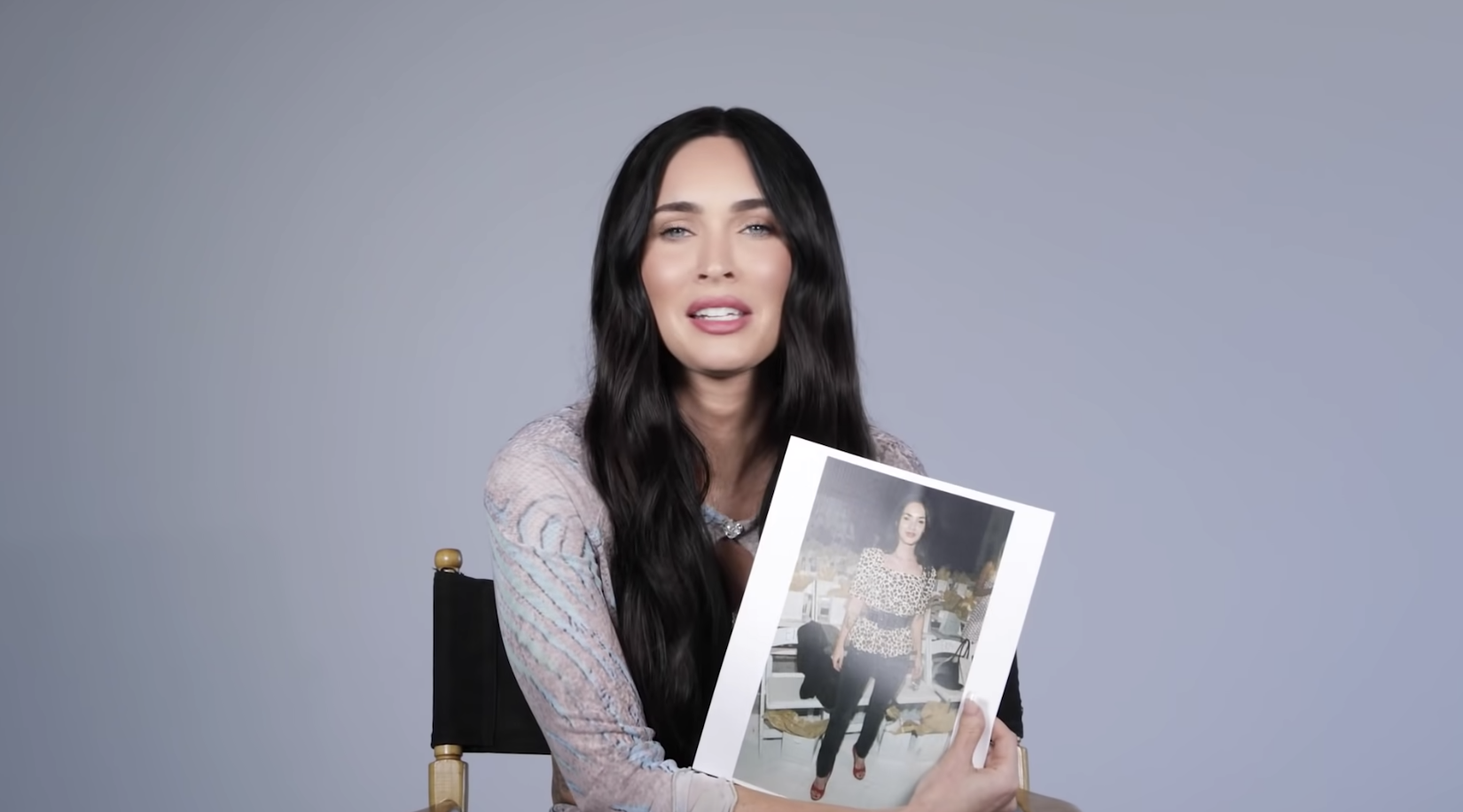 "I got invited to some weird LA fashion show. And I didn't care," she said. "This was the era of me not giving a single fuck. I was famous and not happy about it."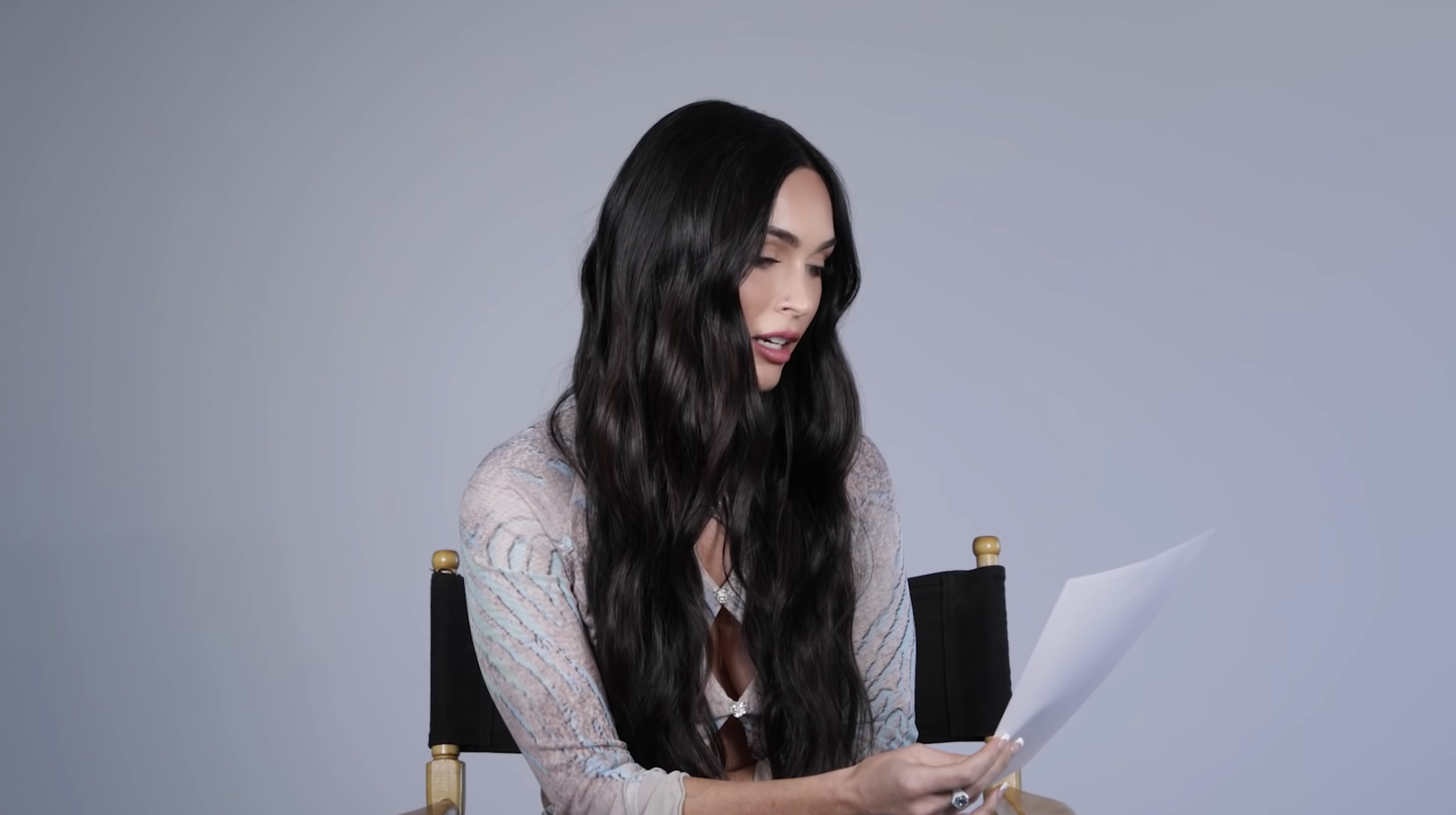 Megan went on to say that her internal struggle over becoming suddenly famous eclipsed everything else at that time.
"I was battling my own demons psychologically," she explained. "I wasn't really worried about fashion at that moment."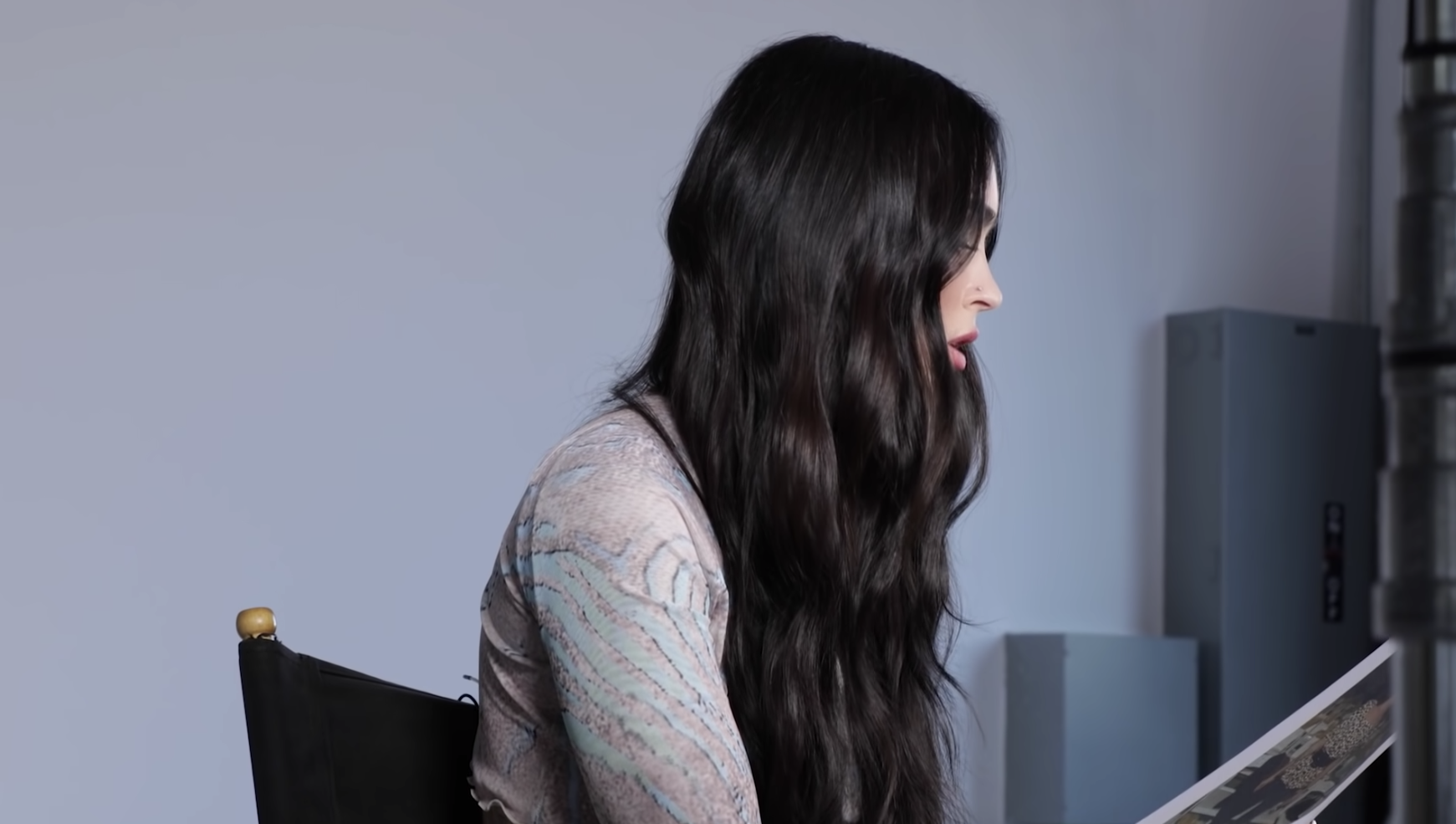 Megan then opened up about the controlling nature of the industry, revealing that in the early phase of her career, "everyone wanted [her] to look a certain way."
"Everyone wanted me to look like a movie star so that I could land this role," she said while looking at a photo taken shortly before she was cast in the cult classic Jennifer's Body.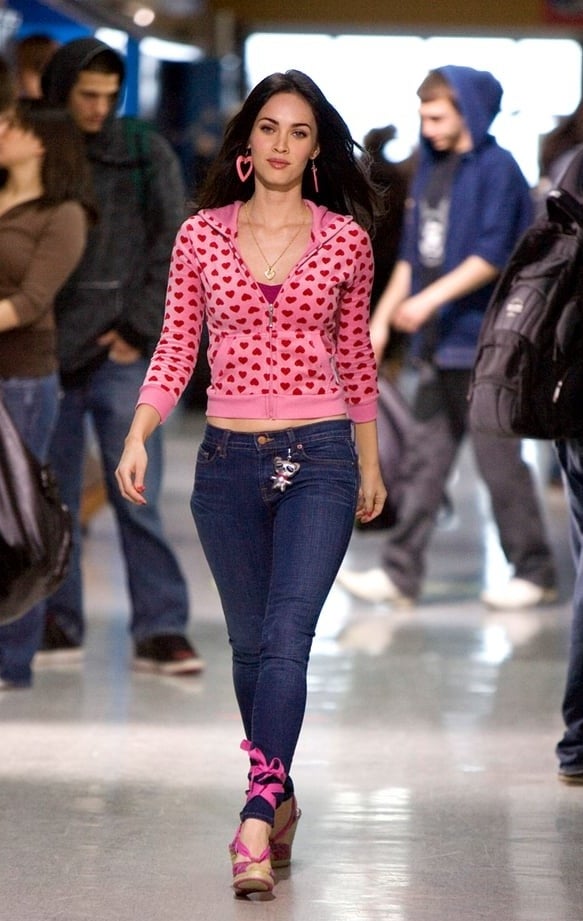 "I had a real problem with authority when I was young," she explained. "I resent people trying to tell me how to look, or act, or speak."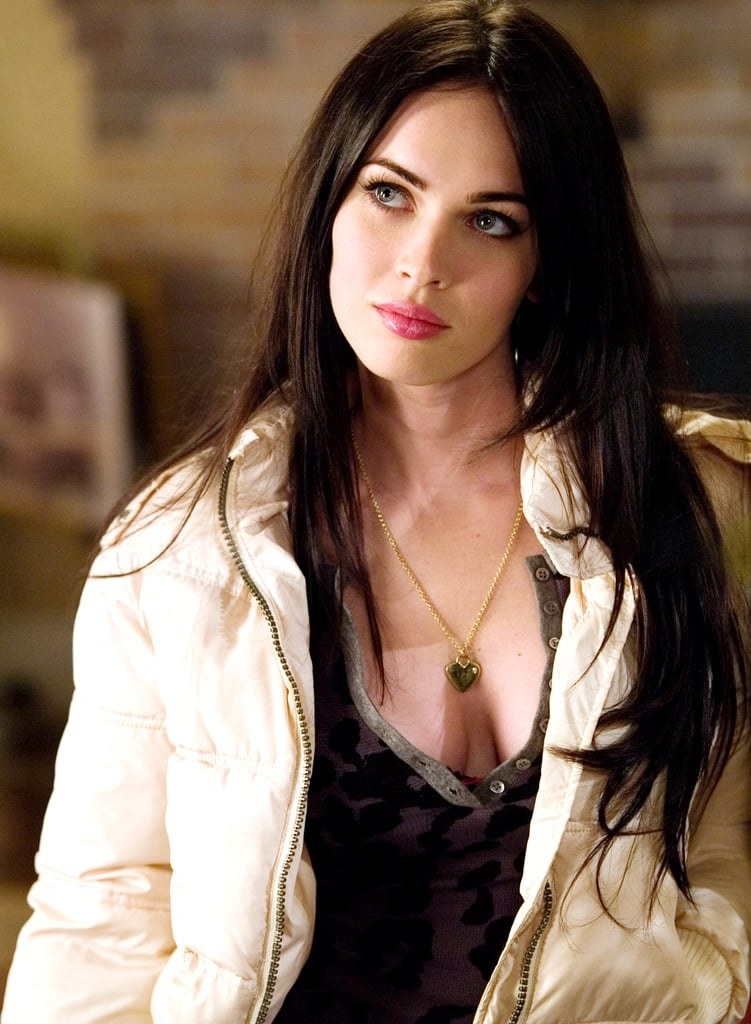 "I'm much better about it now," she confessed. "But at this point, if you tried to push me in a certain direction, I would go the opposite way."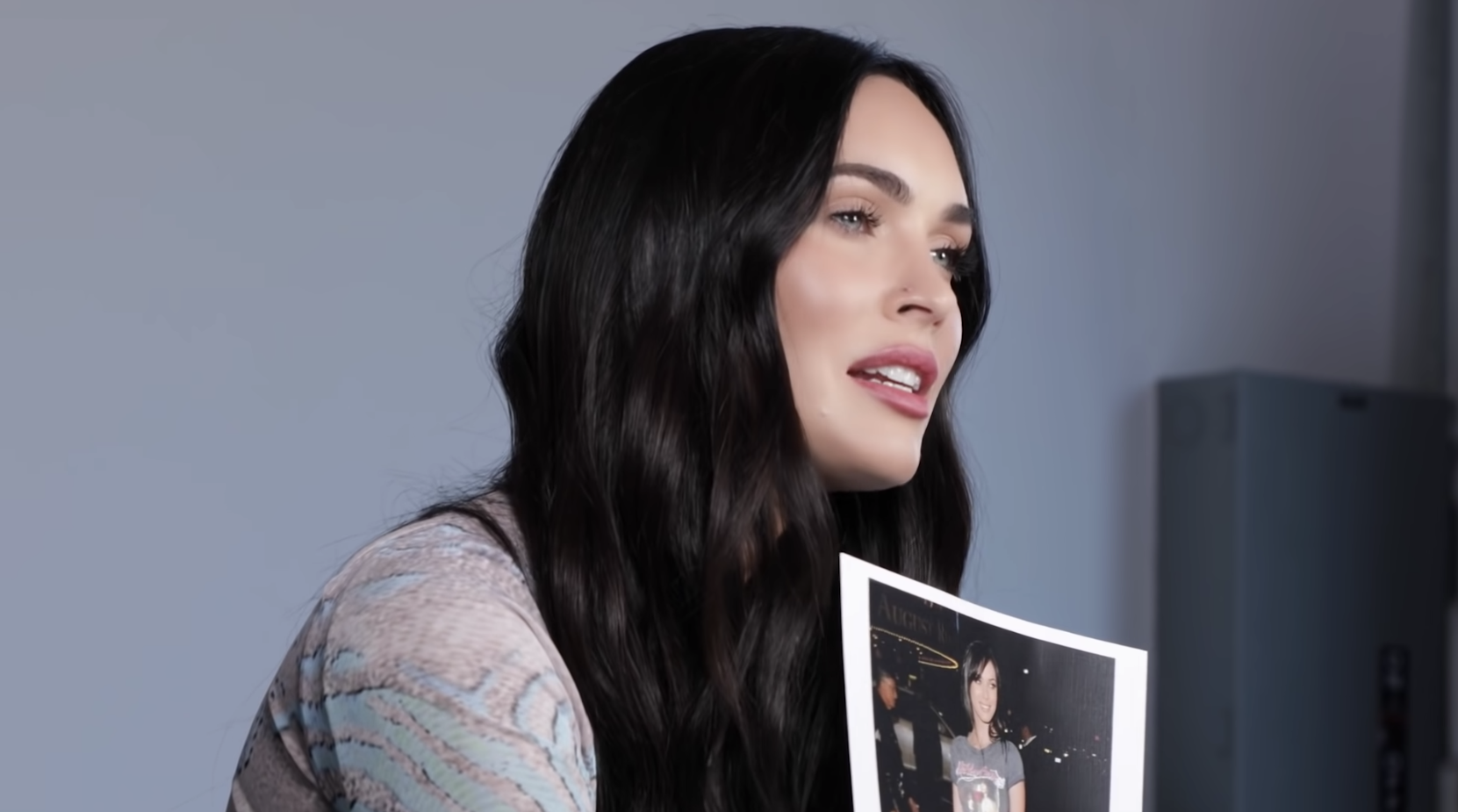 Later in the video, Megan spoke about the expectations placed on women in the film industry, detailing a certain pressure from stylists to dress in a way that was "usually more conservative."
However, Megan heaped praise on her current stylist, Maeve Reilly, who she described as "forward-thinking" while taking a different approach to her stylists of the past who had tried to "hide" her.
"I like Maeve because she's not that way," Megan said. "She has a really good eye, and I like the fact that she's not afraid."
"She's not trying to hide me. People were trying to hide me and make me less sexy so that I could be taken more seriously," she confessed. "And I don't give a single fuck about that. I just want the look to be right."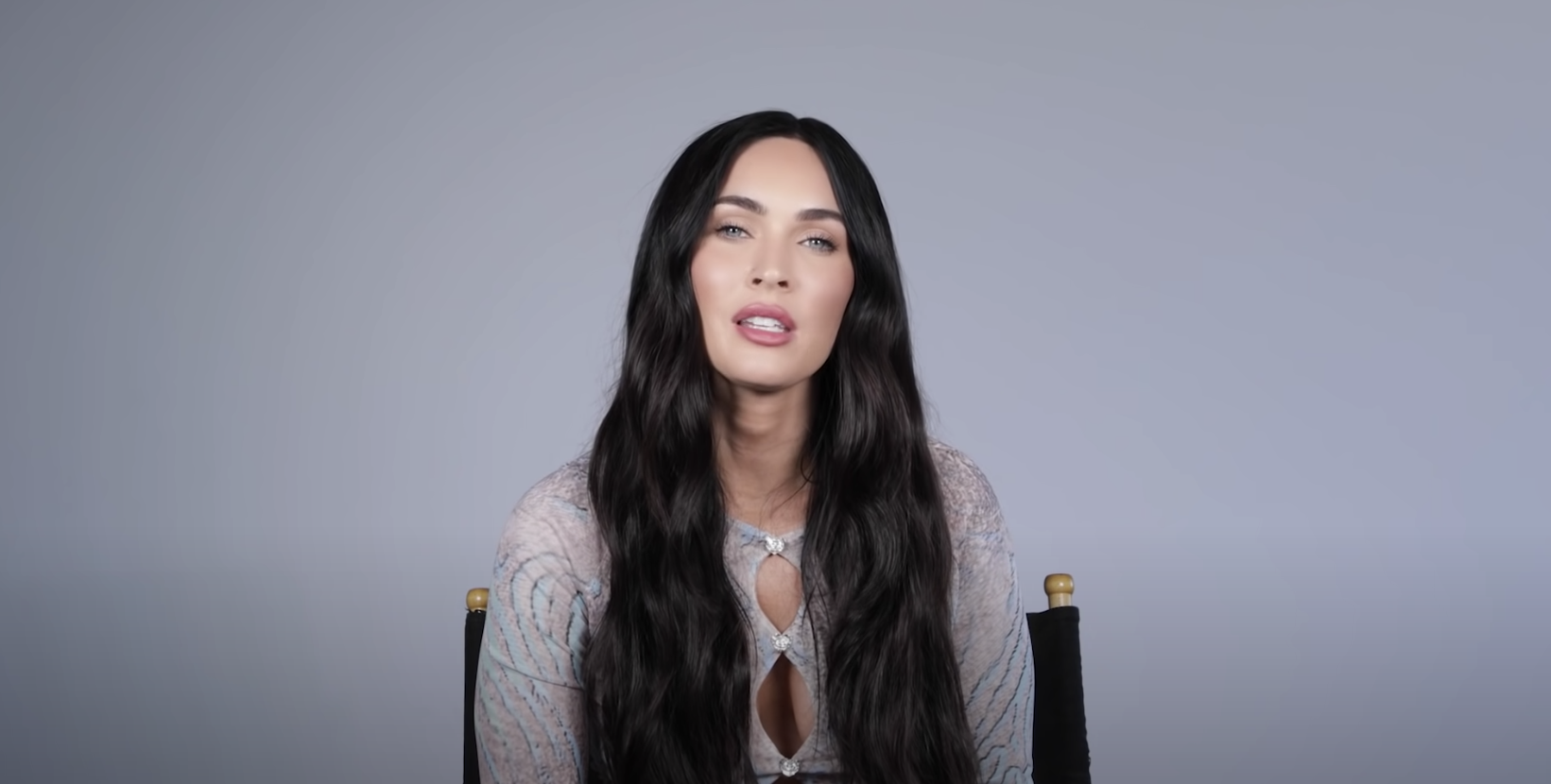 But Megan went on to reveal that her lack of desire to be famous and her zero-fucks attitude caused issues as her star rose — and she even decided to stop drinking alcohol after the events of the 2009 Golden Globes.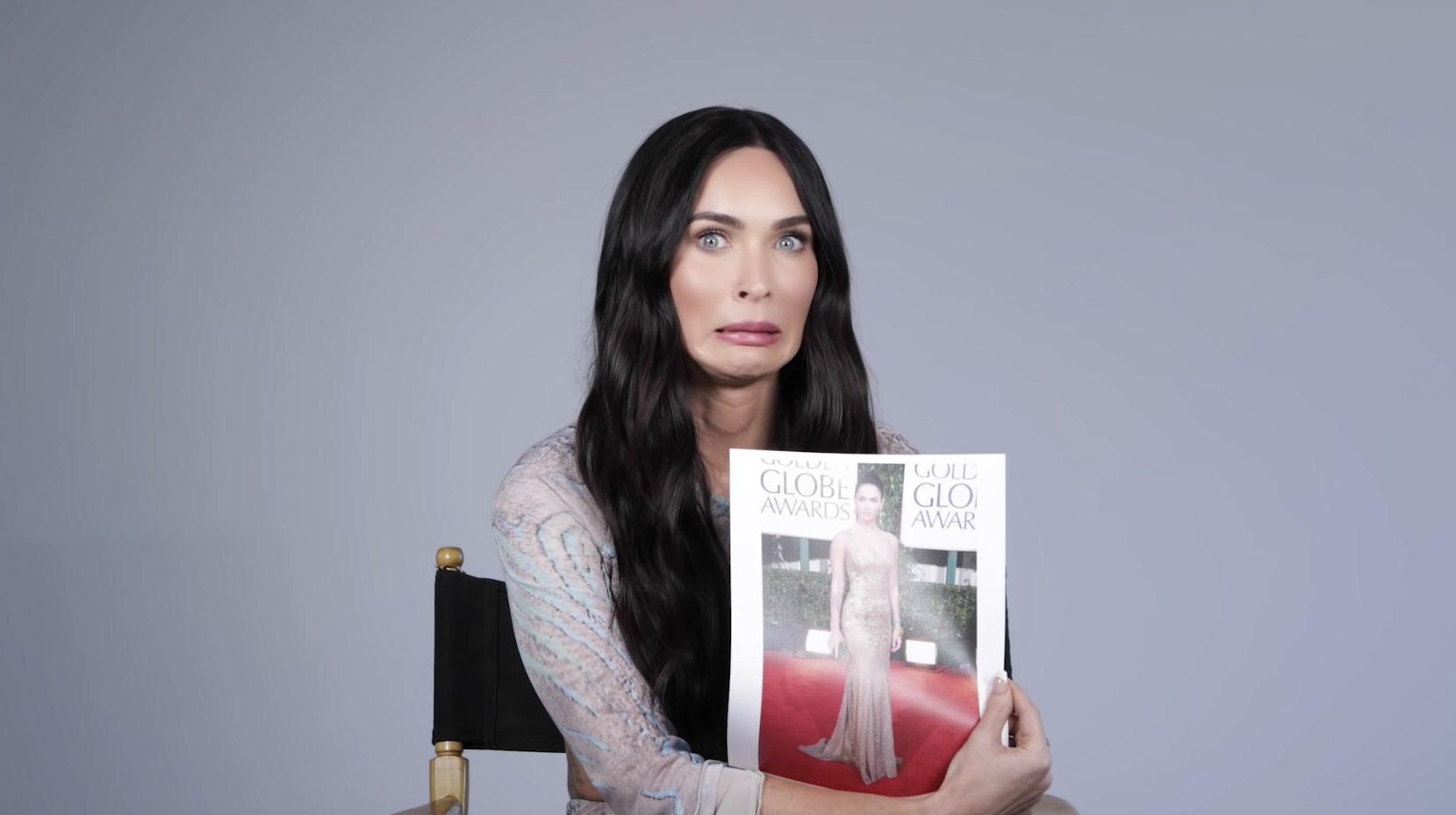 "I sat at a table with Blake Lively and all three Jonas brothers," she recounted in response to a picture of her on the red carpet. "At the Golden Globes, they always put out those giant bottles of Moët champagne on the table. I went through multiple glasses of that."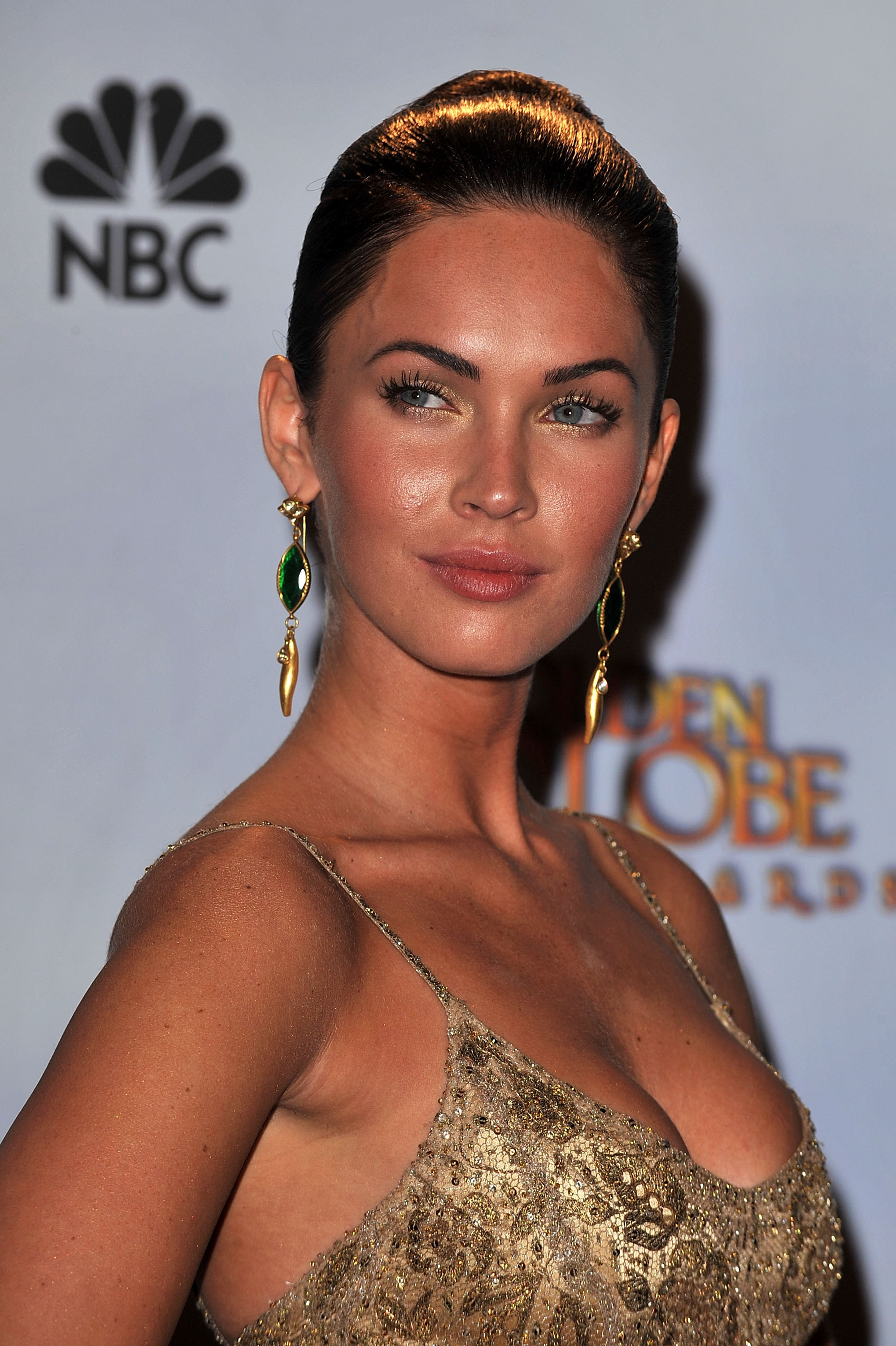 "Now I don't drink, and this is why," she explained. "I was belligerent and said a bunch of shit that I shouldn't have said on the red carpet."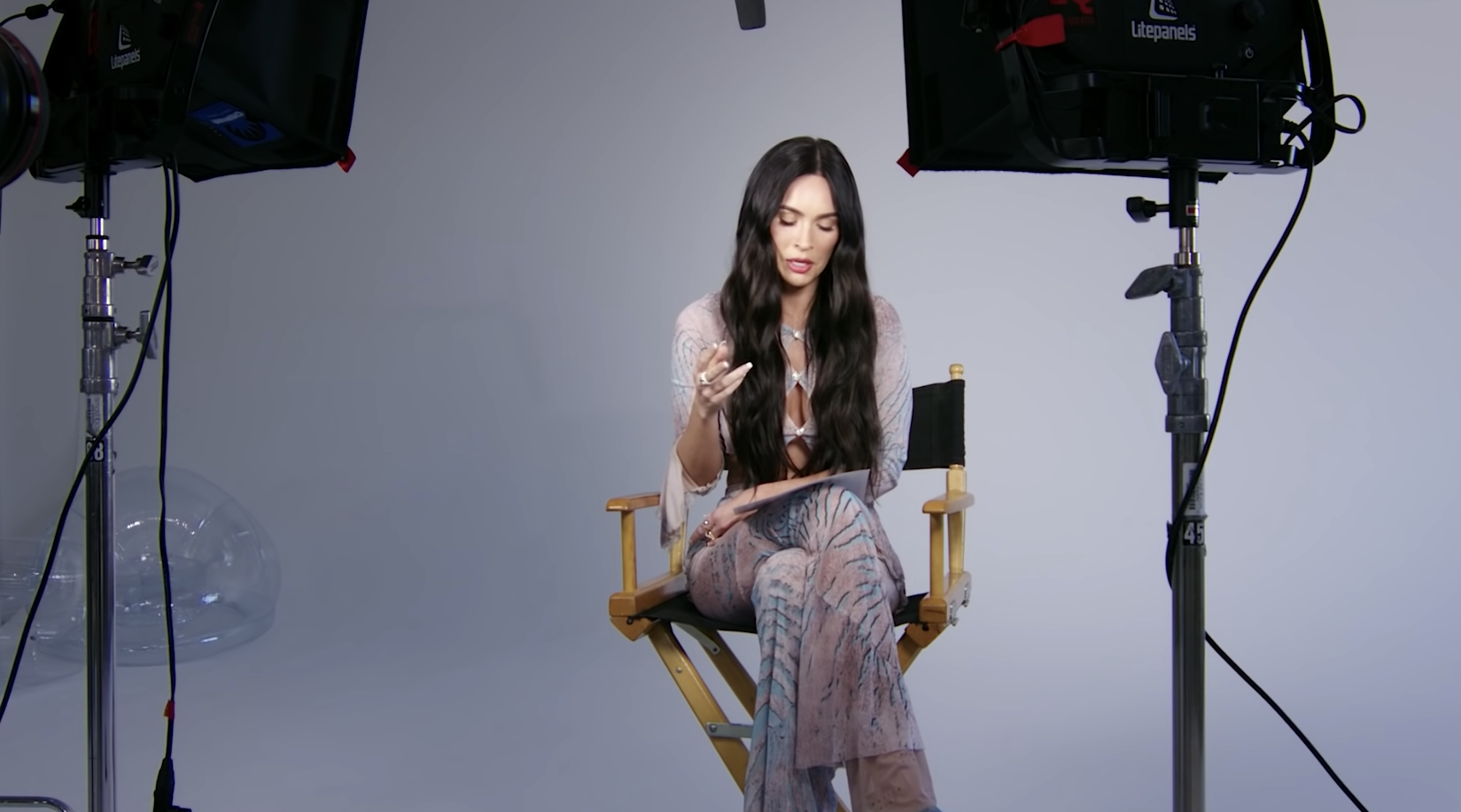 Elsewhere in the video, Megan turned her attention to some more recent photos of her with boyfriend Machine Gun Kelly and explained that he's become a huge source of fashion inspiration.
"Usually, I build my outfit around whatever he's choosing. He's way more into fashion than I am, and his closet is wild," she said. "It's easier for me to build around him."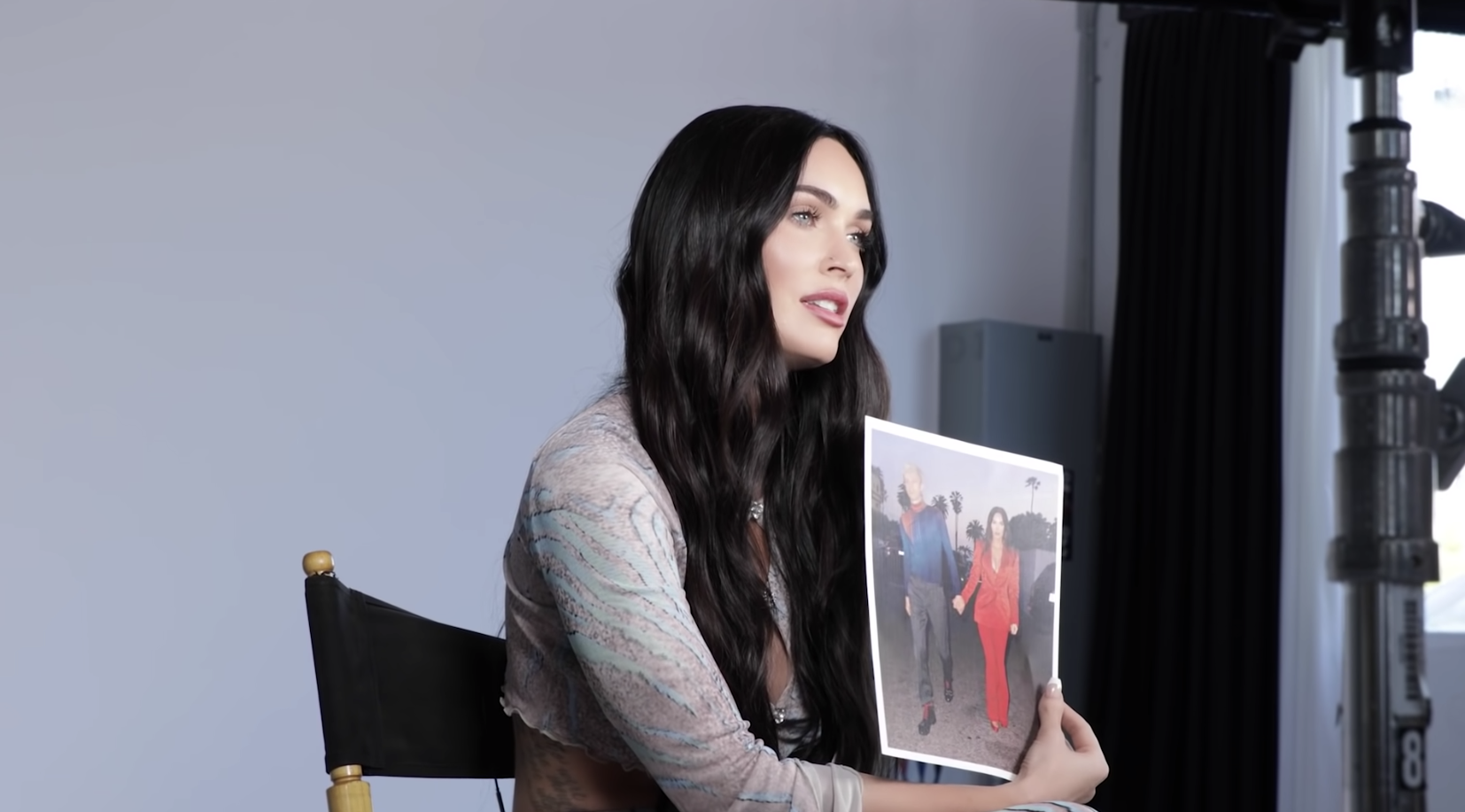 The pair have turned heads with several stunning red carpet looks at awards shows including the Billboards and iHeart Radio Music Awards.