Matthew Perry is speaking more candidly than ever before about his decadeslong struggles with addiction.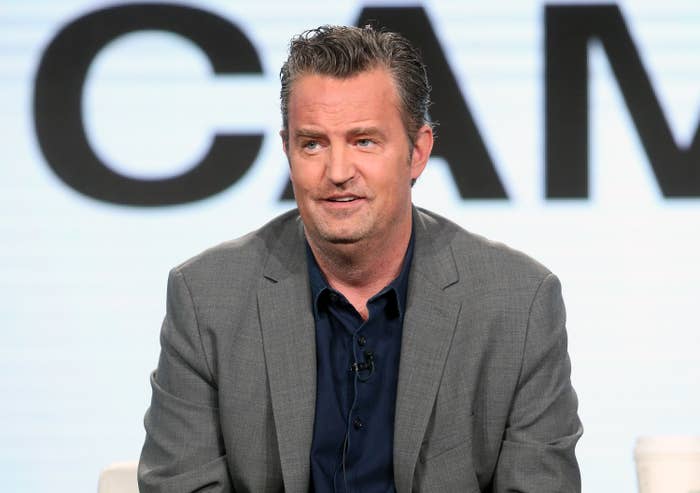 In his forthcoming memoir, Friends, Lovers, and the Big Terrible Thing, the actor — best known for playing Chandler Bing on Friends from 1994 to 2004 — opens up about his relationship with drugs and alcohol.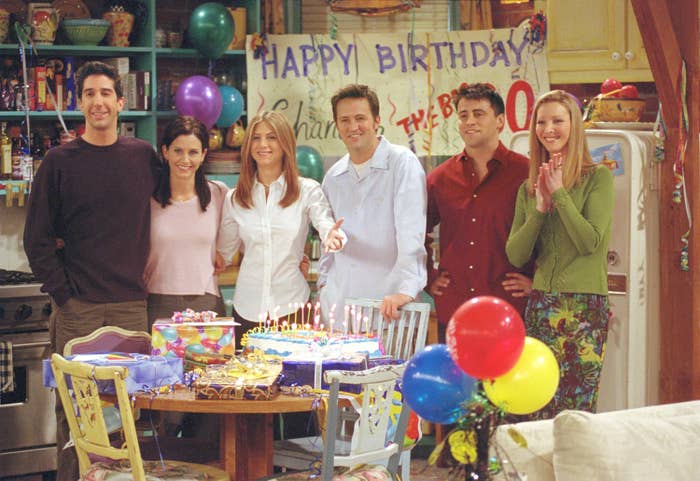 He revealed that his addiction led to serious medical complications, including an exploded colon, a stint on life support, and a total of 14 surgeries on his stomach.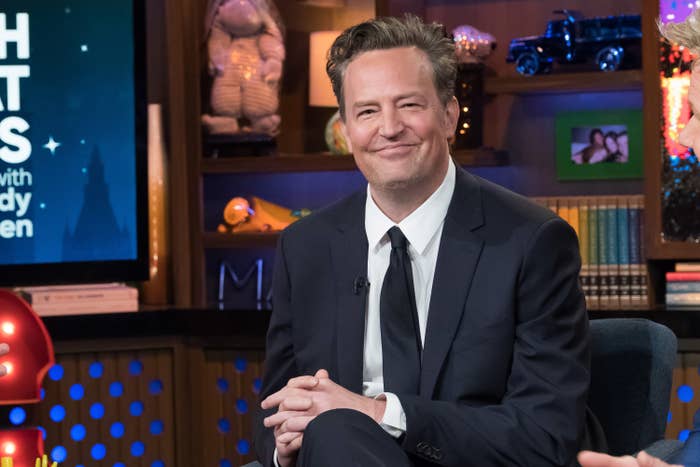 Promoting the book during an interview with People magazine, Perry shed new light on how his time on Friends was impacted by drug and alcohol use, recalling that his addiction surfaced around the time he was cast in the hit sitcom at age 24.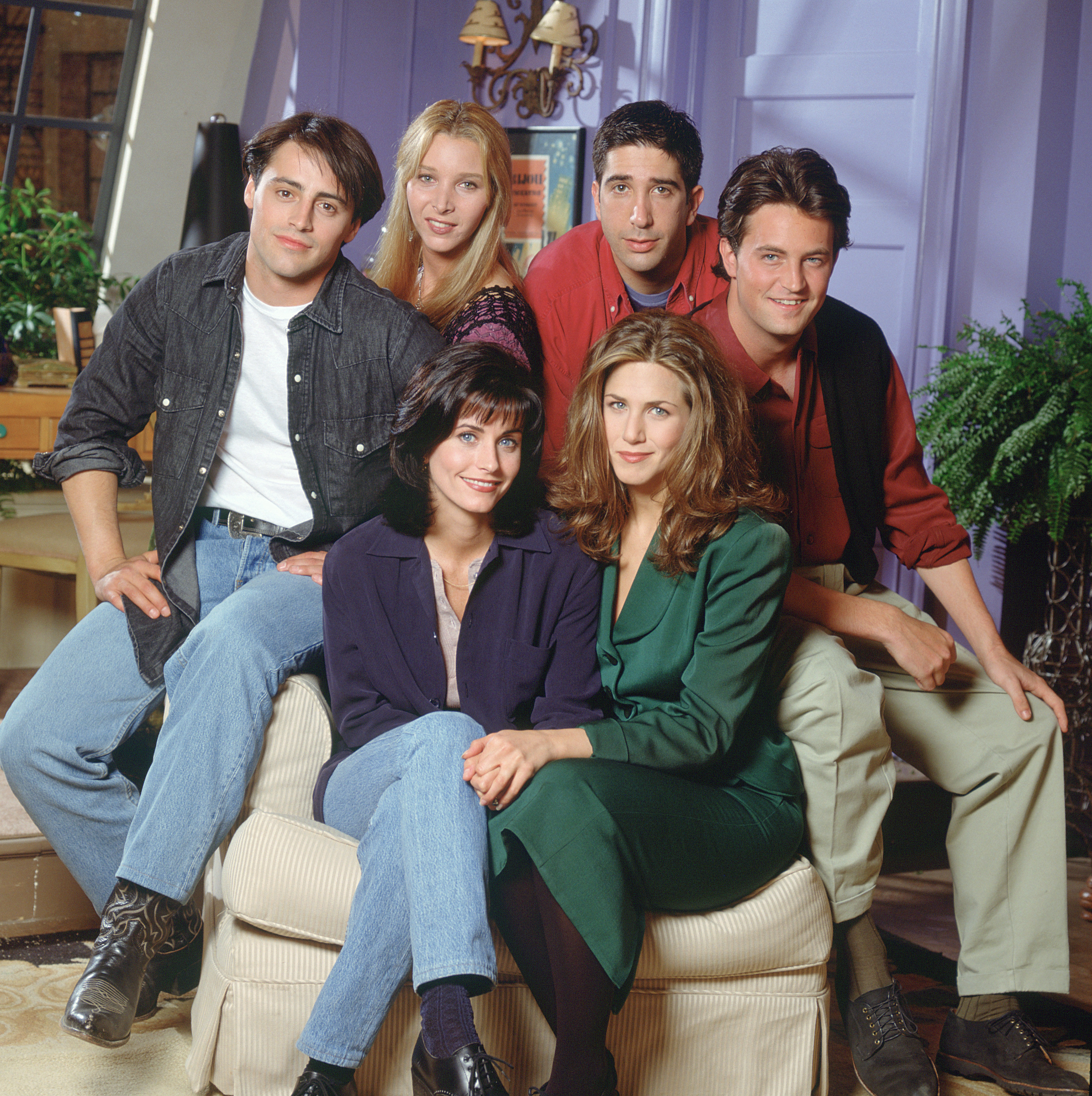 "I could handle it, kind of. But by the time I was 34, I was really entrenched in a lot of trouble," he told the outlet.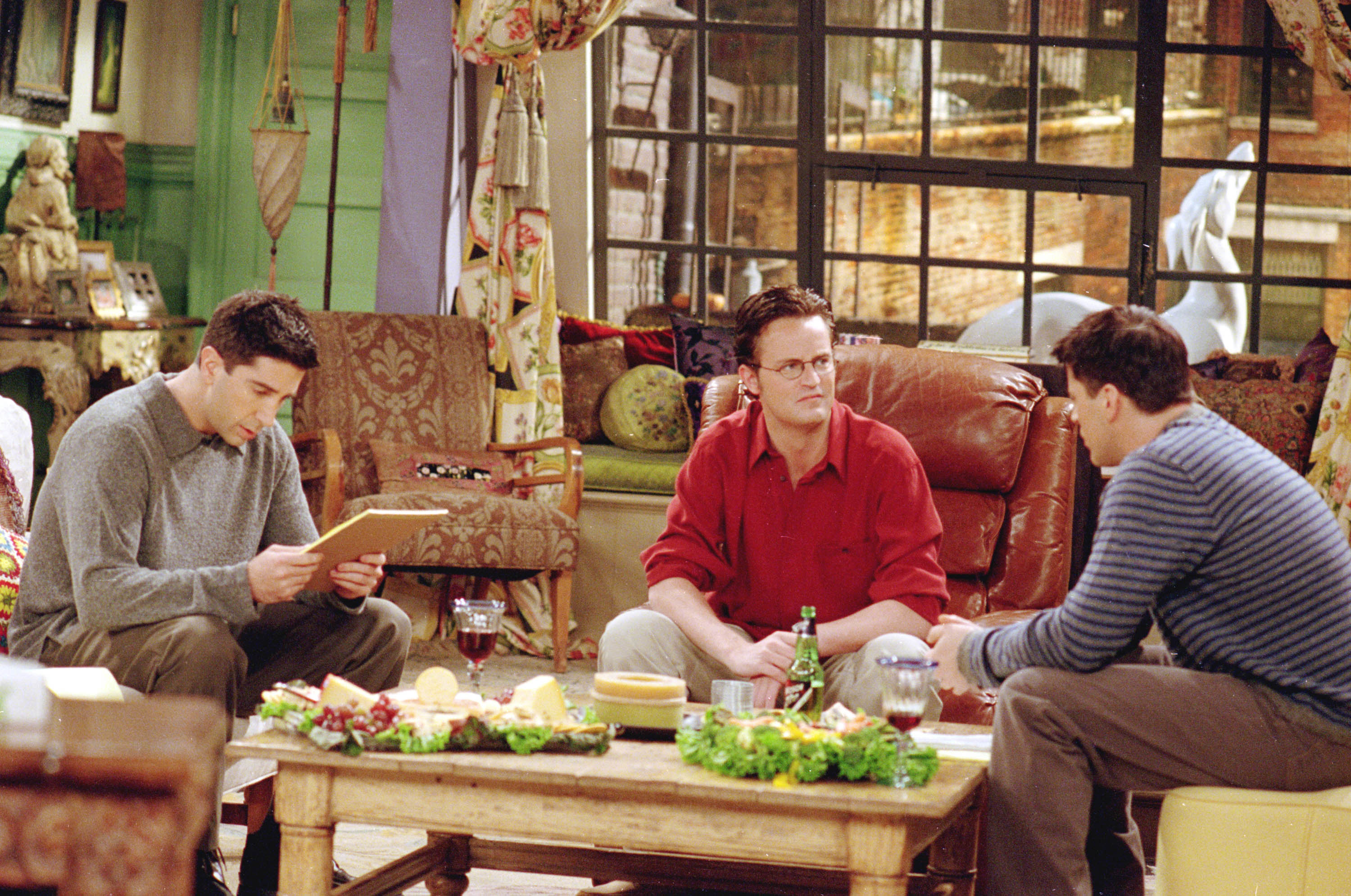 "There were years that I was sober during that time," he added. "Season 9 was the year that I was sober the whole way through. And guess which season I got nominated for best actor? I was like, 'That should tell me something.'"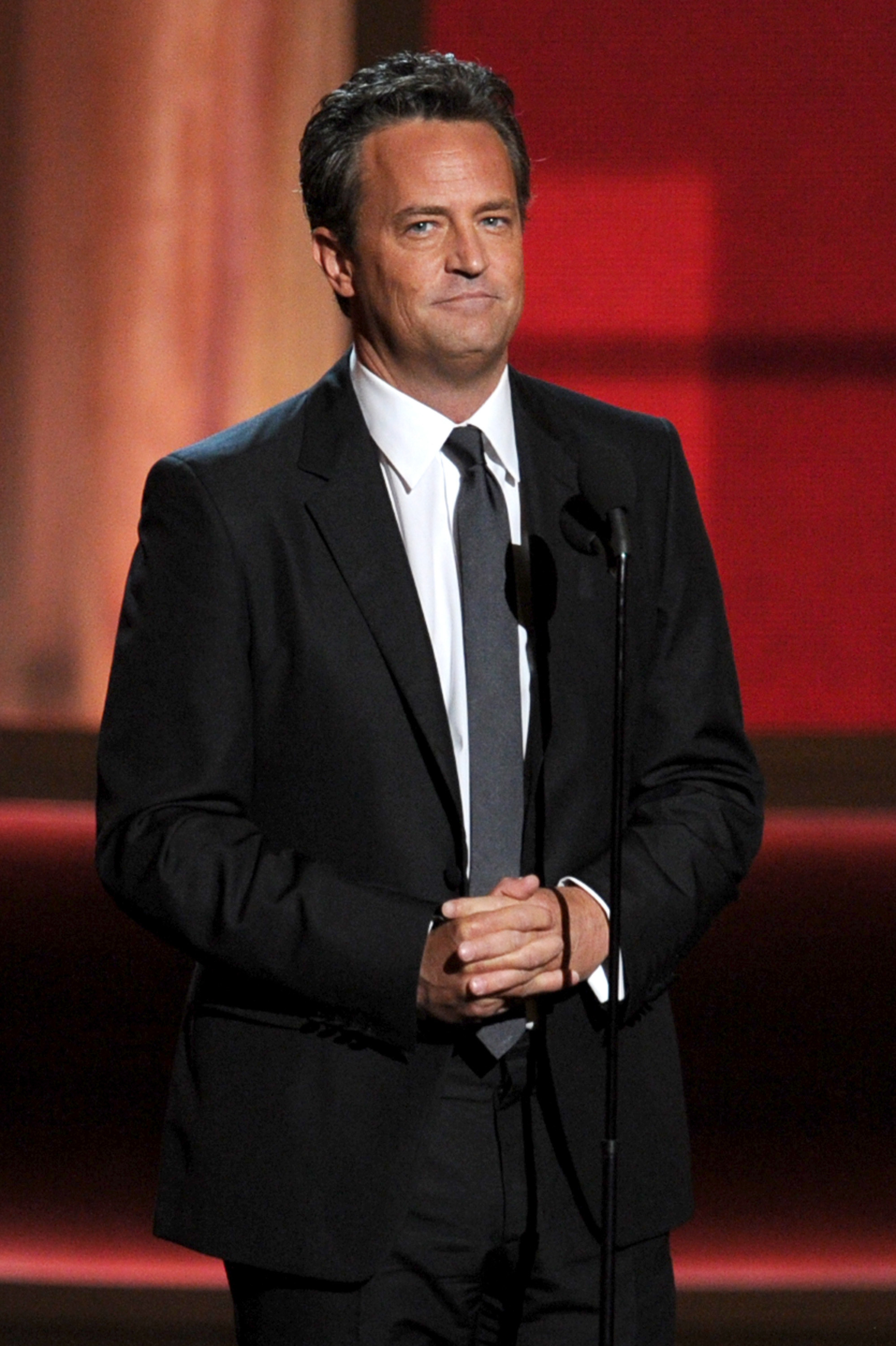 As his addiction got worse, Perry revealed he was taking "55 Vicodin" per day, admitting he "didn't know how to stop."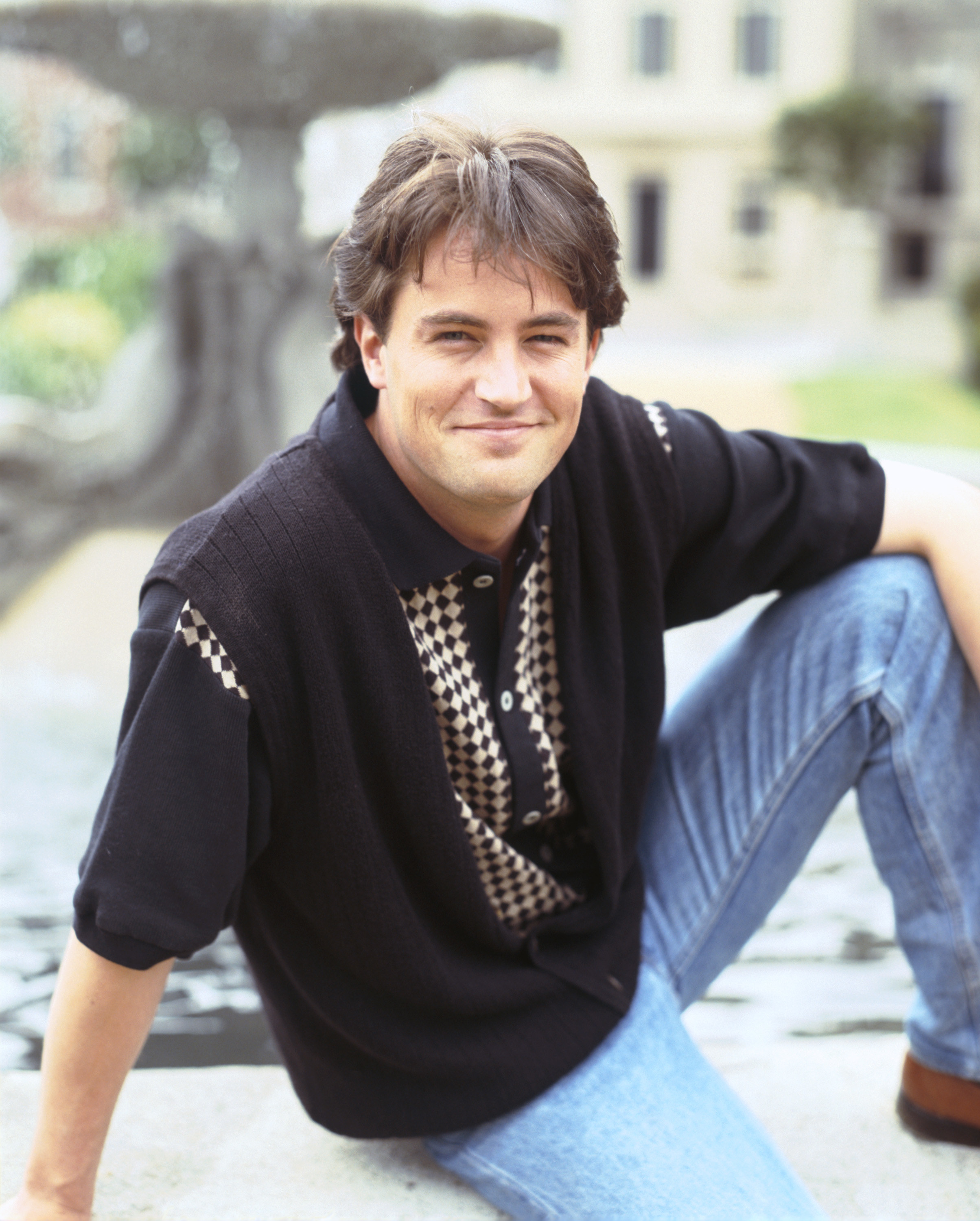 In another interview with the New York Times published over the weekend, the actor said that he recently celebrated 18 months without drugs or alcohol. This suggests that he was newly sober at the time of the highly publicized Friends Reunion last year.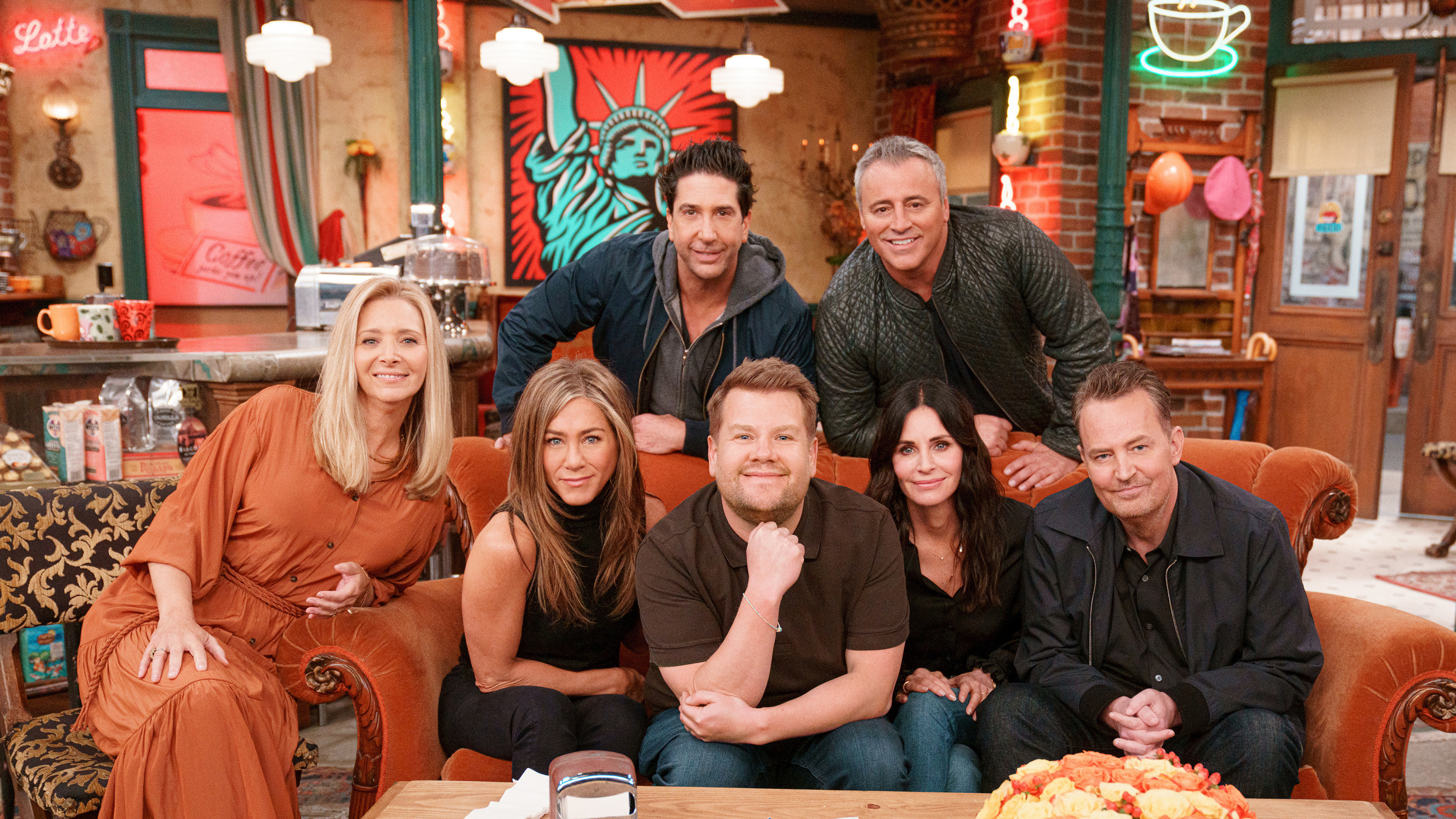 He also revealed that this milestone did not come cheap, estimating that his journey to sobriety — including going to rehab 15 times over the years — cost him a seven-figure sum.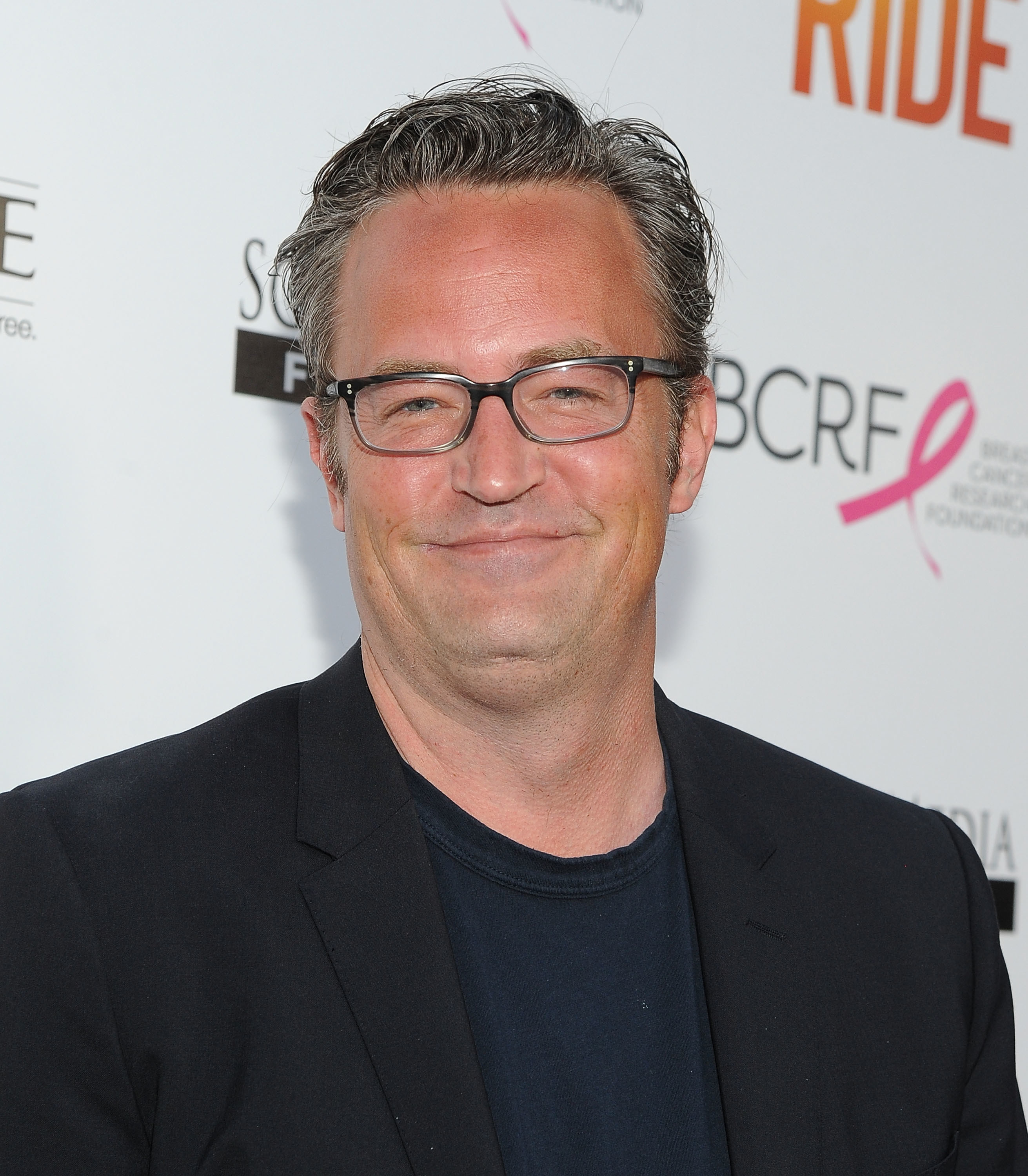 "I've probably spent $9 million or something trying to get sober," he said.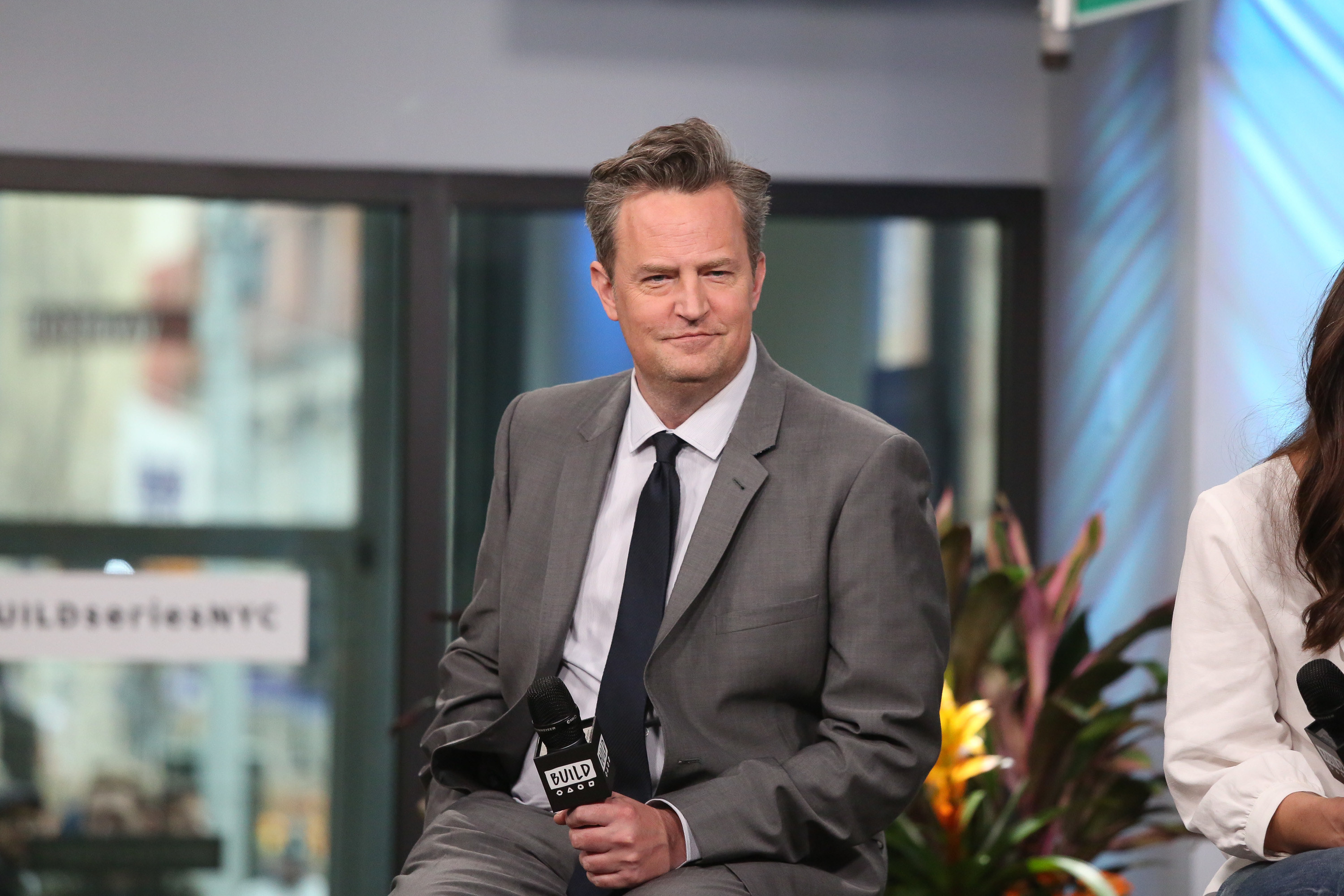 According to the Times, Perry reflects "gratefully and glowingly" on Friends in his book, but also remembers one of the show's most memorable episodes — Chandler's wedding to Monica — as a particularly difficult time.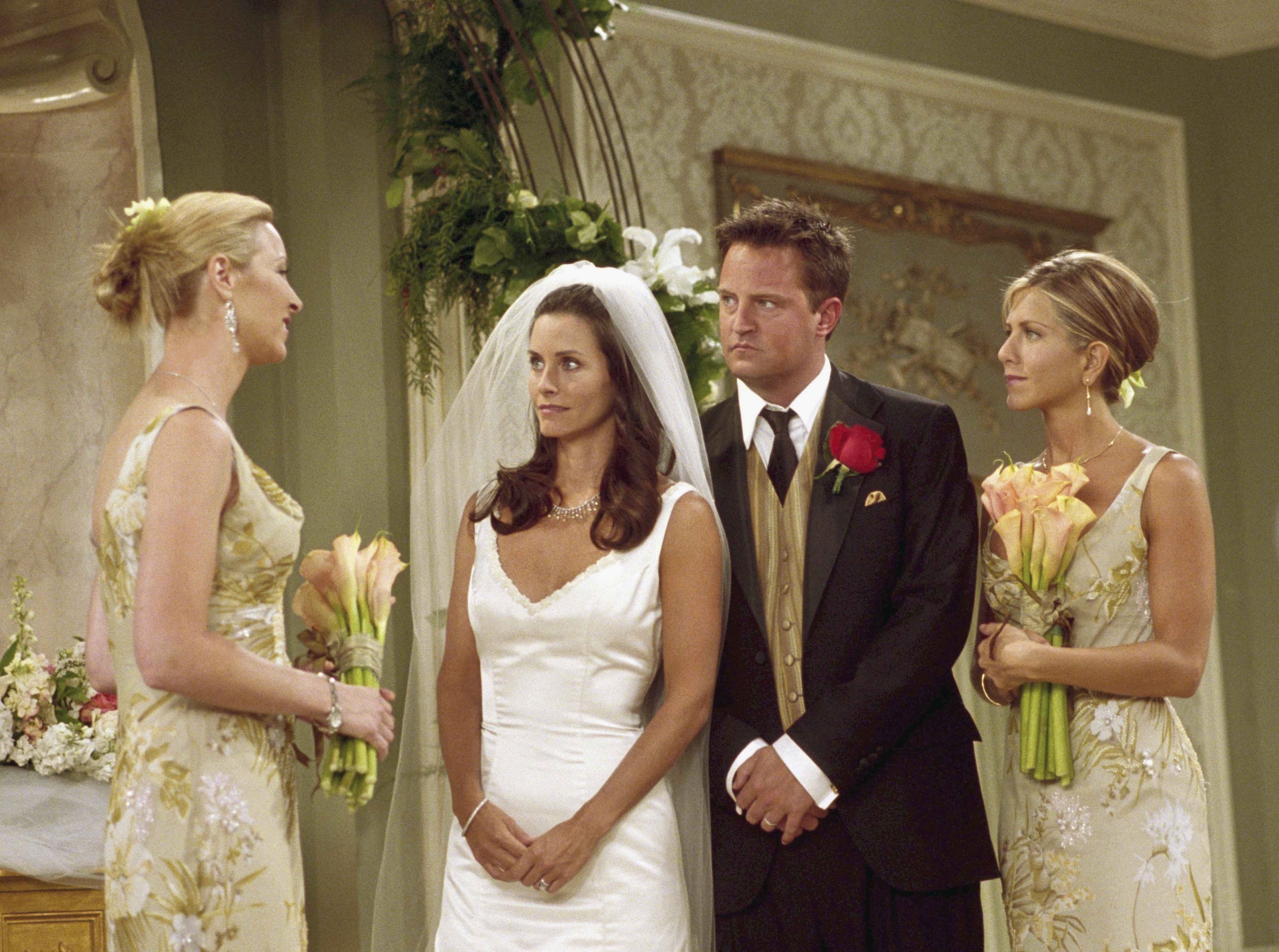 In fact, the 53-year-old actor writes that he was taken to a treatment facility after shooting the fan-favorite episode, which aired in May 2001.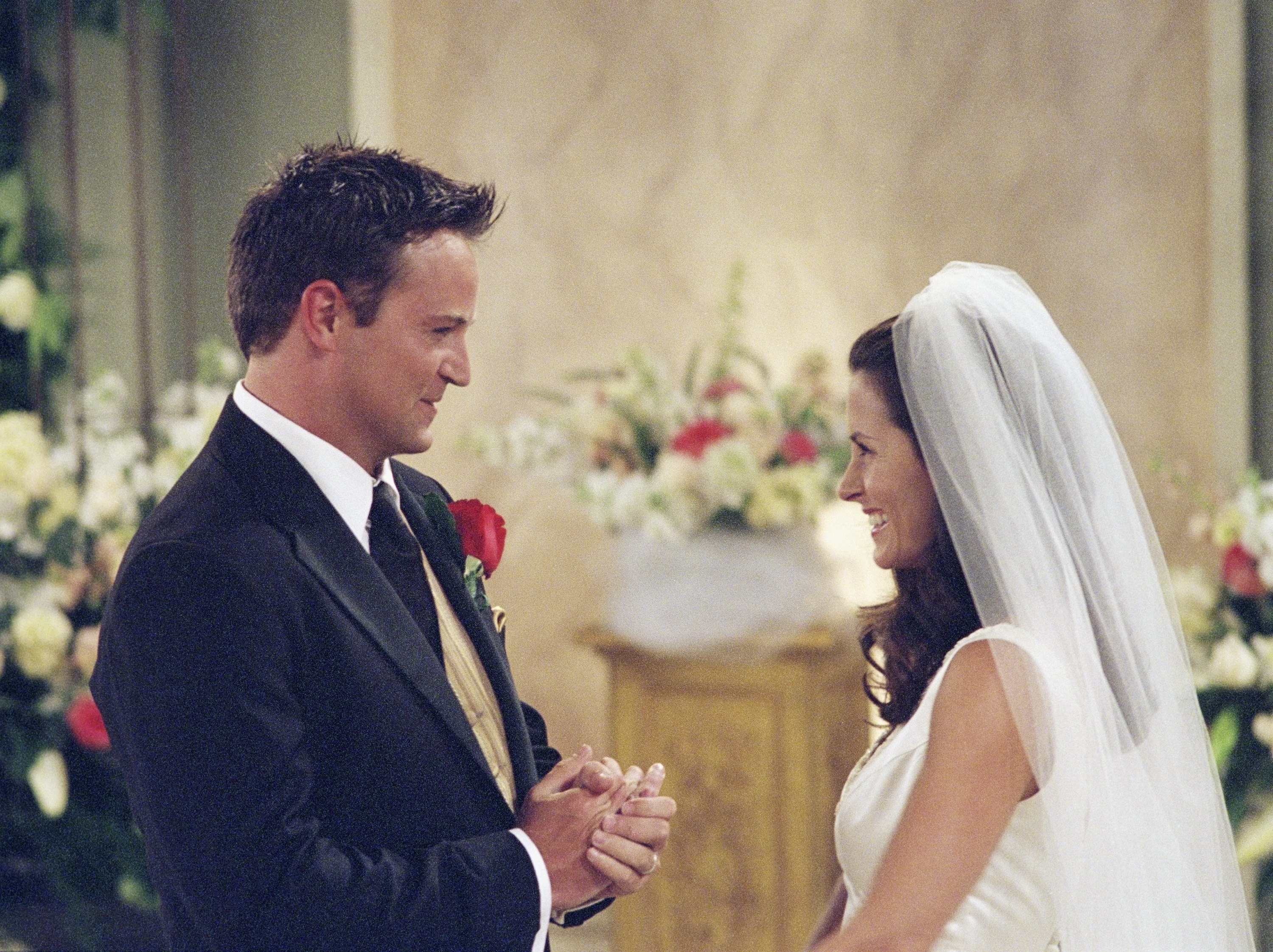 "I married Monica and got driven back to the treatment center — at the height of my highest point in Friends, the highest point in my career, the iconic moment on the iconic show — in a pickup truck helmed by a sober technician," Perry says.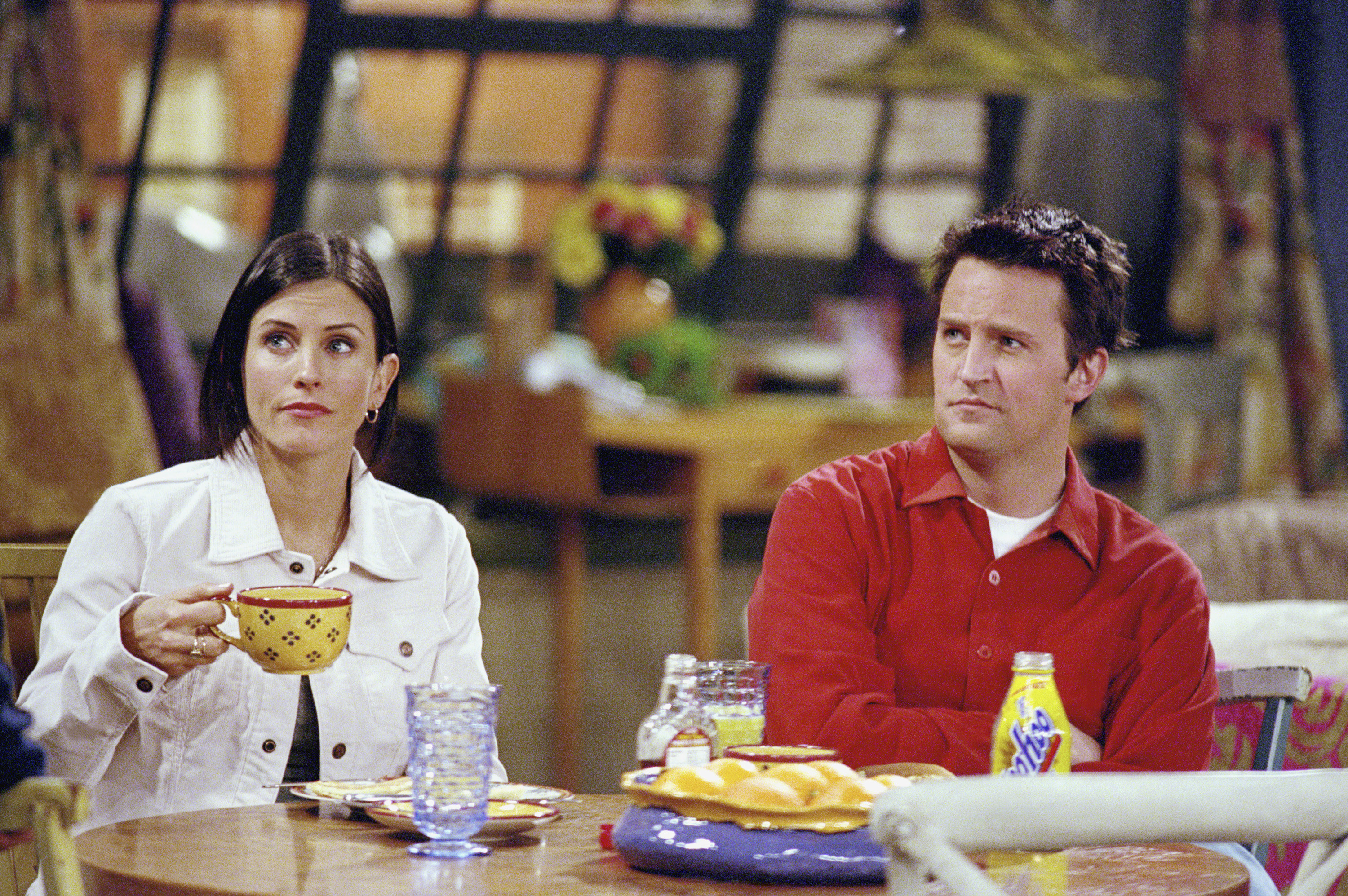 Fortunately, his co-stars were incredibly supportive on set — namely Jennifer Aniston, who Perry says once came to his trailer to confront him about his drinking habits. She told him "in a kind of weird but loving way" that she and the rest of the cast knew he'd been drinking again.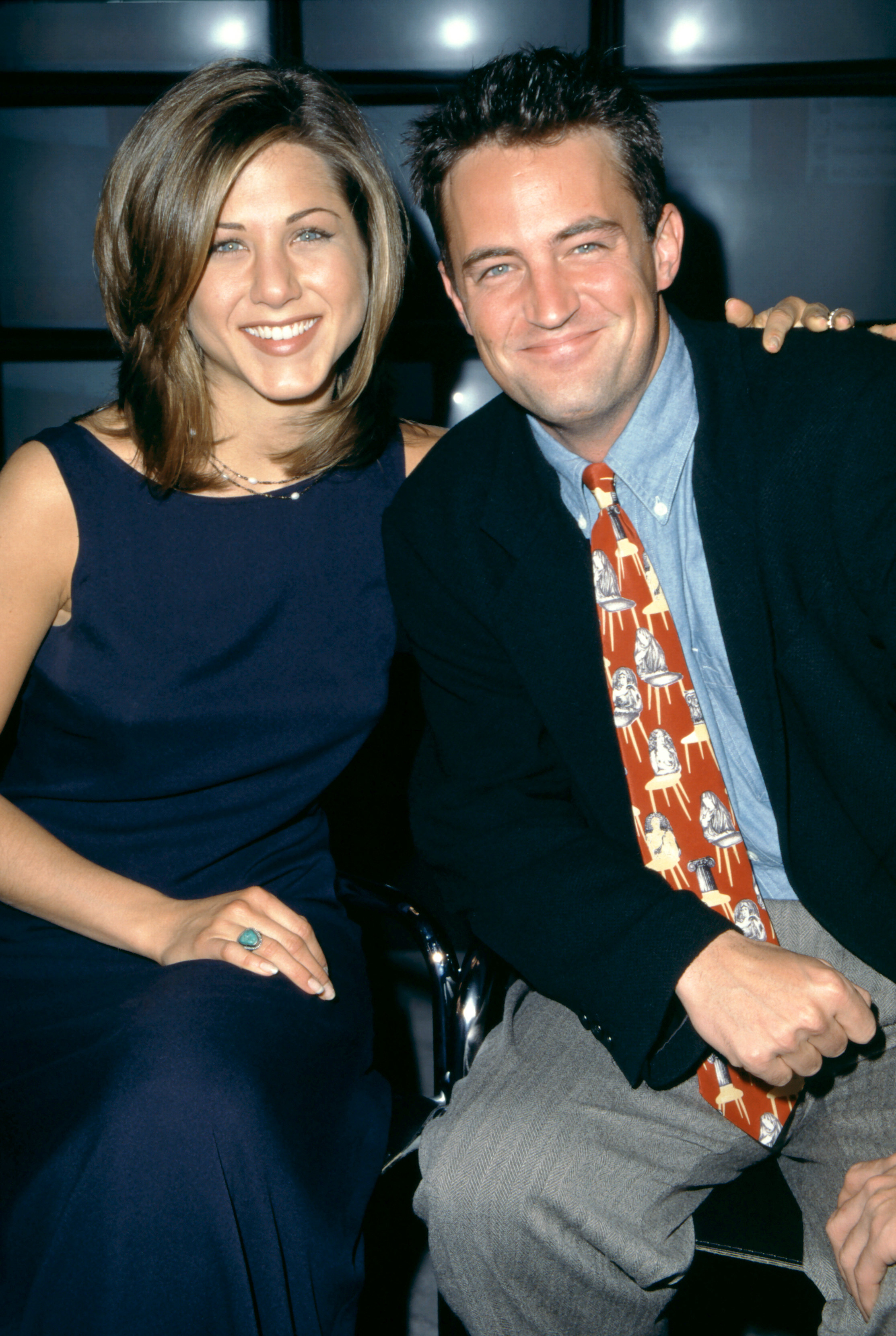 "'We can smell it,'" Aniston said, with Perry adding that "the plural 'we'" hit "like a sledgehammer."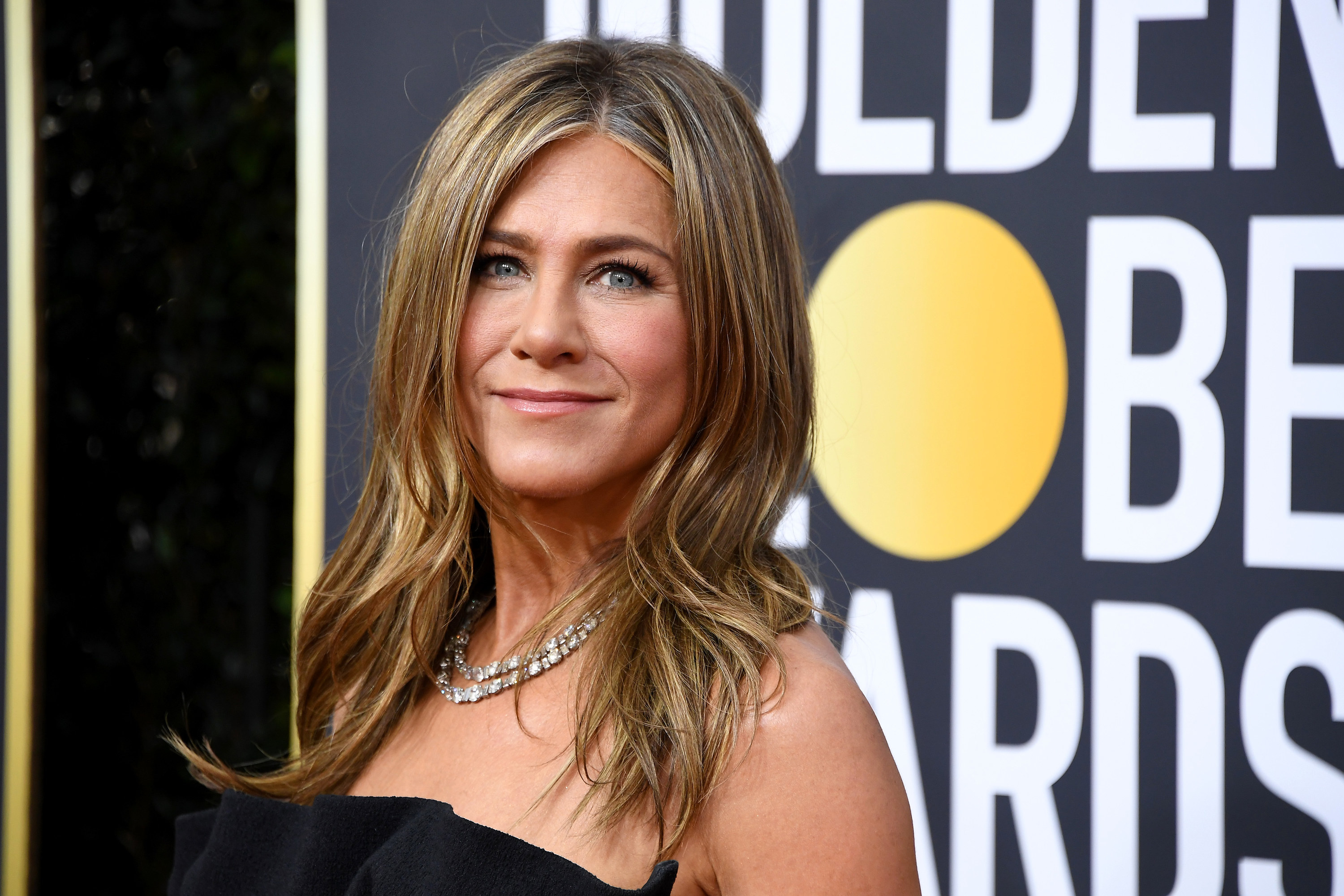 Opening up in his People profile, Perry gave rare insight into how his "understanding" and "patient" co-stars rallied around him while shooting the sitcom.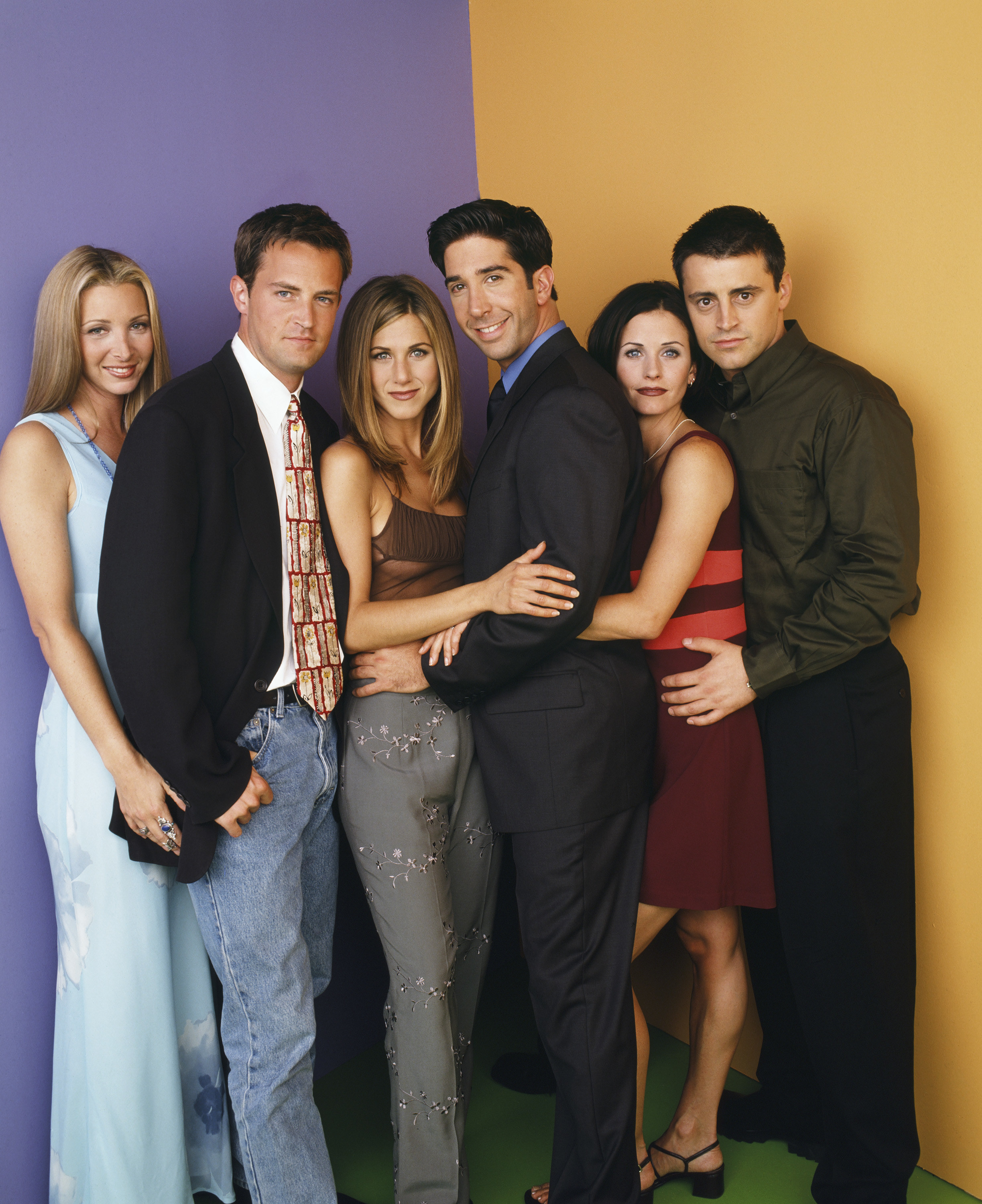 "It's like penguins. Penguins, in nature, when one is sick, or when one is very injured, the other penguins surround it and prop it up. They walk around it until that penguin can walk on its own. That's kind of what the cast did for me," he said.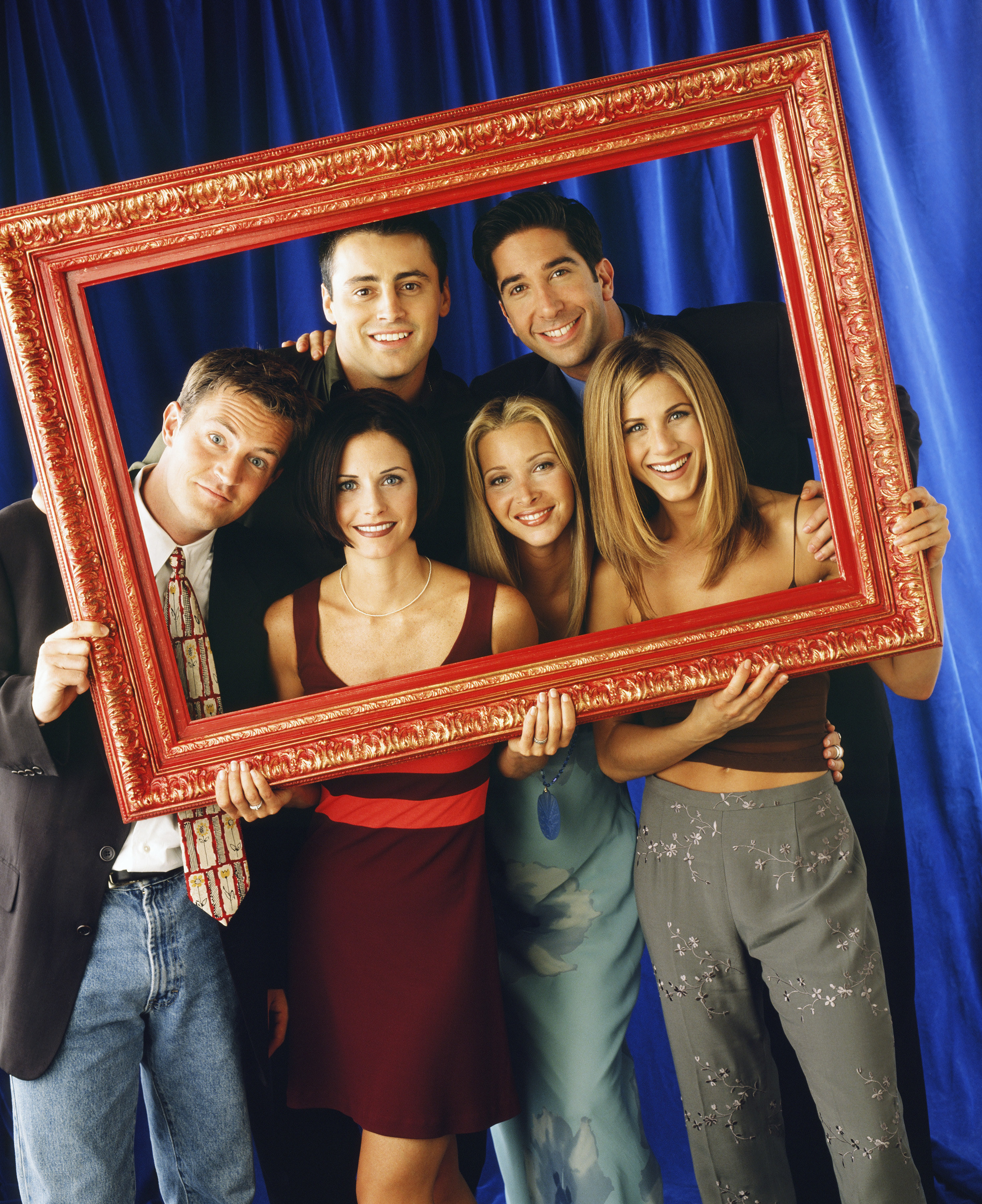 Perry now describes himself as "a pretty healthy guy," saying that the scars from his stomach surgeries serve as "reminders to stay sober."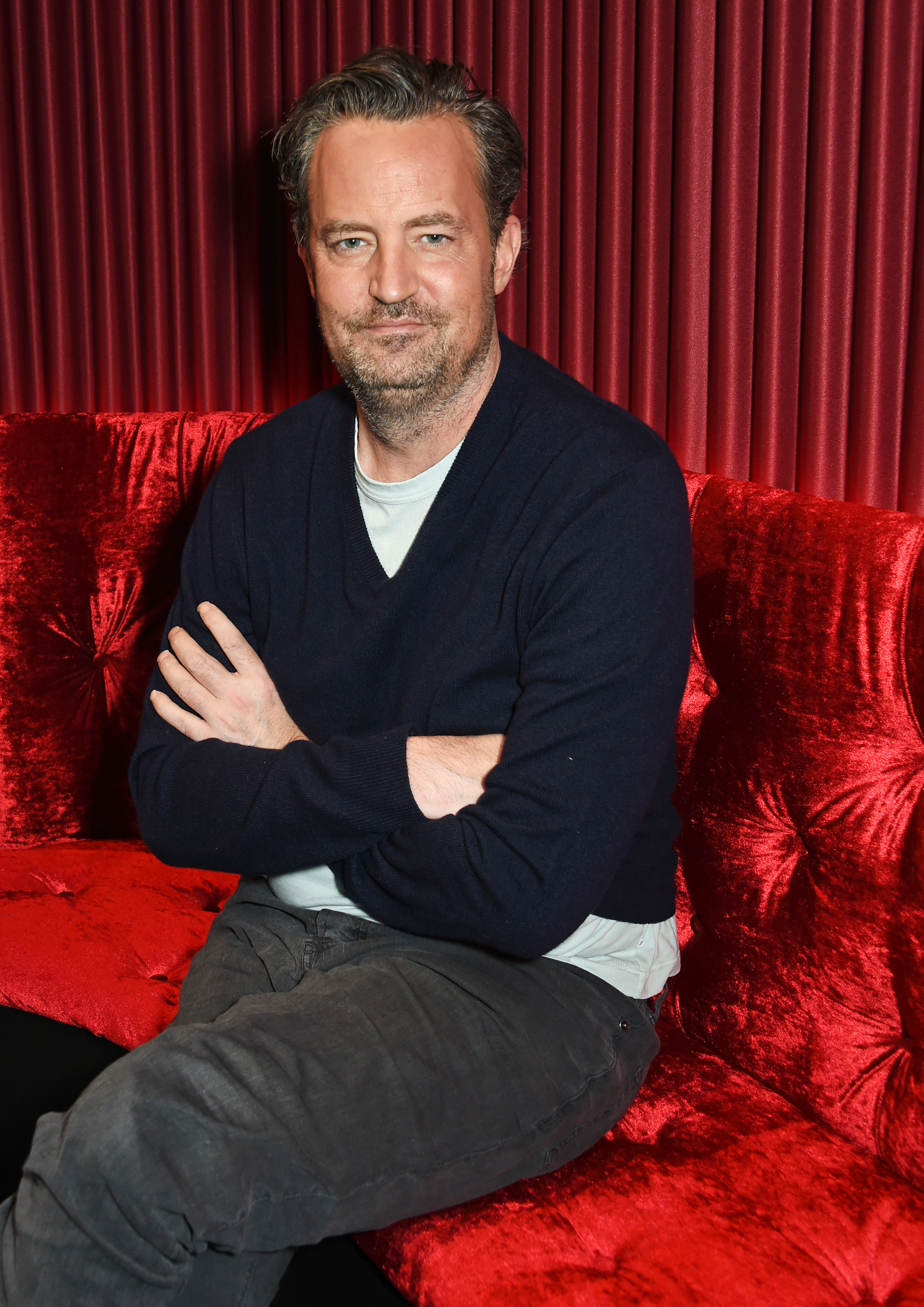 "I'm grateful to be alive, that's for sure," he said. "And that gives me the possibility to do anything."